Which are the Different Types of media or Forms of Media?
There are mainly three types of media such as the internet, broadcast media, and printed media. In this article, you learn about all the media types falling under three main categories of media.
A media is a means to carry a message to its audience and it has been a part of human society since ancient times. In those times people used to share information via paintings or writings. As time passed, humans invented various modes to deliver news to a mass audience. Media technology has made the reach of various organizations easier with the passage of time and nowadays, we don't have to travel oceans away to get to know about it.
1) Internet Media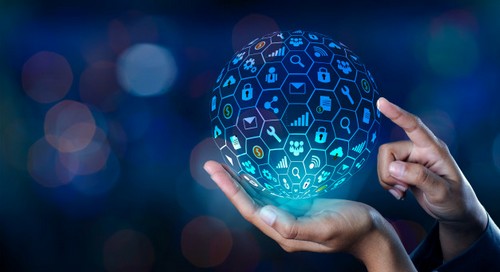 The internet has slowly transformed the news media because more people are relying on the internet to get the news in the place of traditional media. People surf the websites of traditional media more.  News channels like CBS, NBC, and CNN run their separate online news sources called weblogs. Online websites can provide information in the form of text, audio, and video comprising all the ways of traditional media.
The web provides an interactive approach for people to choose the way they want to receive news and for the management of all different news streams. These approaches are podcast, web portals, newsgroups, e-newsletters etc. Using various online platforms such as weblogs (Famously known as blogs) and podcast, people share their personal views about a particular event with their audience. In this section, you will learn about different online media to share the news.
a) social networks or website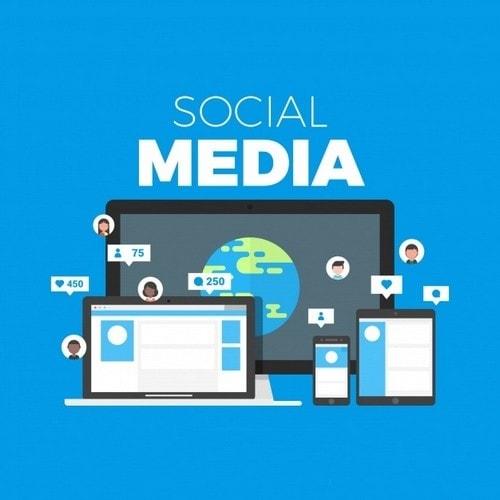 Social networks/websites provide a platform for people to interact and share with people of same interest and background. There are several social networks such as Facebook, snapchat, twitter, LinkedIn, YouTube, Pinterest, Instagram, Tumblr, Reddit, Quora and many more. Each social website has different features. Facebook is the biggest social media network among them with approximately 1.59 billion active users every month.
All of these media are user-friendly and widely used by peoples and news companies to reach their audience because of its reach to people all around the world. On these platforms, you can learn about the news all around the world and can also follow official handles of leading news broadcasting channels. However, news on these platforms can be misleading, as there are no regulations on the content shared on such platforms.
b) Bookmarking sites :
Bookmarking sites are a great platform to bookmark any number of websites and sources that you visit frequently. People are not aware of this type of media yet. There are many websites which provide this service like Pinterest, StumbleUpon, Dribble, Digg, Pocket, Slashdot Reddit and Twitter. Users can use these platforms to store, categorized their favorite websites.
In addition to this, users can socialize with friends and family and also can share their favorite web pages with them. Pinterest is one of the popular bookmarking websites launched in the year 2010 and it has more than 70 million users now. It provides a platform for people to scrutinize what they want to get access to.
c) Social news :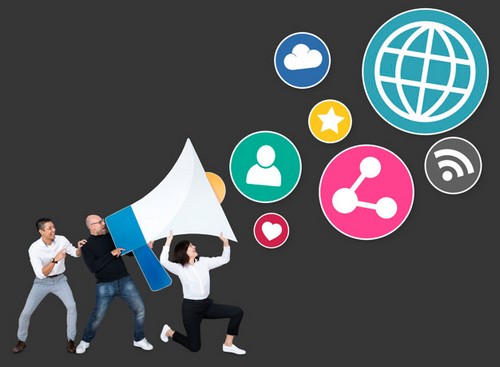 This type of media is an online media which posts news shared by their users. Posts can be of any type such as information, social and political news, technology, humor, and discussion. Most popular examples of these type of websites are Slashdot, Reddit, Digg, and Fark. These websites have a different protocol to share the news.
For example, on Slashdot and fark websites administrators decide which story to post and when, where and in which order they will be posted. On websites like Reddit and Digg posts, posts are ranked on the basis of their popularity and number of votes received by them.
d) Media sharing :
media sharing sites are websites that allow users to store and share their multimedia files such as photos, videos, and audios. This type of media is freemium (free premium) based i.e. users will get a modest amount of free storage space and greater storage space after paid subscription. This type of media also allows users to embed media such as videos and photos on other websites and blogs. This can be done by inserting a small piece of the HTML code into the web page and that HTML code tells the web page where to find it. YouTube is a famous video sharing website.
People can upload videos on this website www.youtube.com and anyone who is on YouTube can watch them. Many people have become renowned stars because of there videos. People who post videos on YouTube are referred to as Youtubers. Similarly, there are websites such as Flickr, Photobucket, Snapfish, ImageShack which allows users to upload and share their high-quality photos. People can license out their photos for other peoples to use as long as they are fulfilling and abide by the content restriction rules.
e) Microblogging :
Microblogging is a specific form of blogging. It is an amalgamation of instant messaging and blogging. Users can create and share short messages with other subscribers on the same platform. Twitter, Instagram, Tumblr, and Vine are famous microblogging platforms. These types of media are preferred by many people for sharing short and instant posts. Each of these platforms has different rules and regulations. Twitter permits its users to share post up to 280 words long. In addition to this, users can share videos, images, article links, GIFS, audio clips using Twitter cards.
Tumblr is similar to Twitter but it has fewer restrictions as compared to Twitter. That means users can post lengthy blogs as well as visual content. Instagram is a platform to share your photographs. Instagram's account is a photo journal of its users. Users can post photos of the places wherever they go. Instagram doesn't allow users to share links to the videos or articles on different platforms. Instagram has become popular recently because of the high camera quality of smartphones. People click high-quality photographs and share them with their followers.
Vine was also a blogging platform to share videos of length 6 seconds or short, but it was taken down in 2017. However, vlogging is very popular on YouTube. Vlogging means sharing personal videos and sharing personal views and feeling with the audience. Microblogging has various benefits such as sharing time-sensitive content, sharing posts and staying connected at the convenience of mobile phones and having direct contact with the followers.
f) Online forums :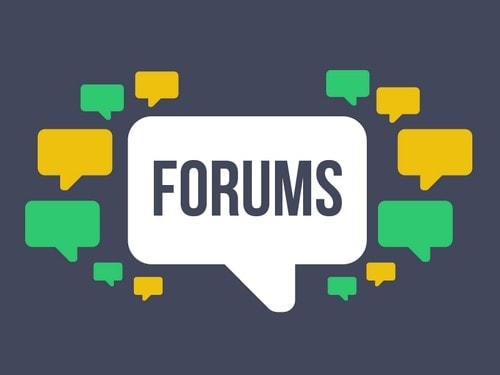 An online forum is a platform online where people can hold a discussion by commenting/messaging on the relevant post. On online forums or bulletin forums, people with common interest and share knowledge with one another. The messages or comments shared on these platforms are usually long and detailed. An online forum is the best platform to seek assistance and support.
For example, a user can find a solution to the technical problem he is facing by discussing it with the people of technical background. An online forum can be a useful platform to improve communication between the employees working on the same project. In this way, the user's collaboration and engagement will enhance automatically. According to a survey conducted in 2015 by Pew research center, it has been found that 15% of internet users take participate or read comments in online forums.
g) vlogging :
Vlogging is a reduced form of video blog or video log and it also called a blogosphere, a small segment of the blogosphere. This type of media is used to generate and share content in the form of videos only.in the old days, vlogs were called podcasts. The podcast term was used to refer to both audio and video blogging. Nowadays, both are referred to by separate names. People share videos using a platform like YouTube and are called vloggers.
Vlogging is a mixture of both blogging and streaming. These days, some content creators make videos while riding a motorcycle. Videos which are made while riding a motorcycle are called motovlogs. Vlogs can be created anywhere and YouTube is free of cost platform to share vlogs. Otherwise, there are other platforms such as a personal blog to share your own vlogs. For creating a vlog, one is required to have a good quality camera and software to edit your video. There are bloggers who are making a huge sum of money by making vlogs only.
h) Podcast :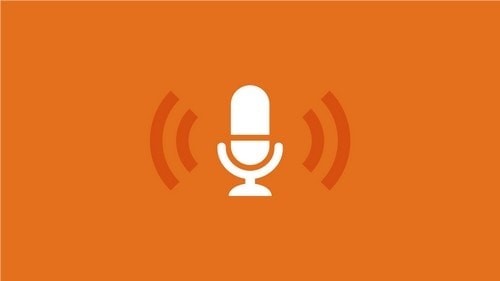 The term podcast is created using word "pod" from iPod and "cast" from tern broadcast. The term "Podcast" is first coined by Ben Hammersley in an article of Guardian Newspaper in the year 2004. It is a series of audios which are focused on a theme or particular topic. In other words, a podcast is a radio show on demand.
The term podcast is derived from Apple's product "iPad" doesn't mean that it requires an iPad to listen to podcasts. A podcast can listen on the mobile phone or computer. Anyone can produce a podcast to share and communicate with the world.
2) Broadcasting
The term broadcasting means sharing audios or videos or written content for a mass audience. This sector is about providing valuable information and entertaining people. There are various methods to share content using this type of media such as television, radio, magazines, newspapers, and books. In the following section, you will learn about various broadcasting media in detail.
a) Television :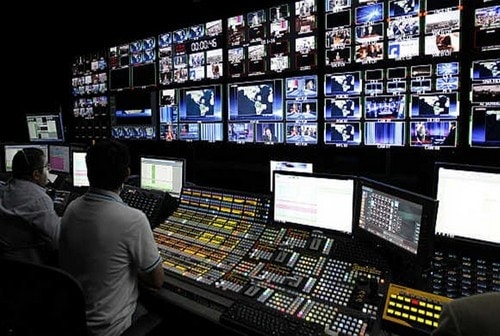 Television is a medium of sharing informative and entertaining content with the public. In the initial years of television, there were only one or two channels sharing all types of content. Sharing content on television is called telecast. It is an amalgamation of terms "television" and "broadcast". "Tele" of television and "cast" of broadcast makes telecast. Nowadays, people have thousands of choices of television (also known as TV) channels.
There are separate channels for drama, sports, news, movies, animation and cartoons, religion and travel. People can watch and get information by watching channels of their choice. Many people have become superstars working for entertaining people on television. Television is an integral part of every household. Television is among the top choices for advertising because of its reach to the public.
In the old times, programs can be watched at the time of their telecast/ broadcast, but, nowadays, people can watch shows anywhere and any number of times. This became possible only because of the inclusion of the internet in the television world. People can download and save a program to watch from their smartphones on the go.
b) Radio broadcasting :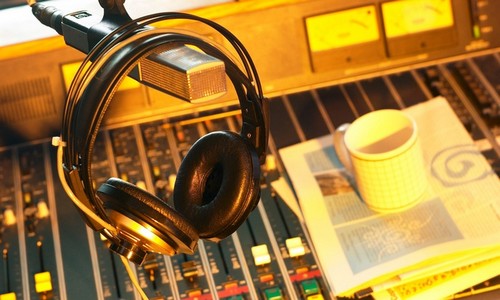 Radio broadcasting is used to transmit content using radio waves to a wide audience. Radio is used to share informative, entertaining and educative content. Nowadays, radio is also commercialized. People use radio to advertise their products because of its large audience base. People listen to the radio while driving to work or cooking at home. It is one of the oldest ways to entertain.
Radio channels like life FM, Z100 and 103.5 are few popular radio channels to entertain people. People who work in radio are called Radio jockey or RJ. People who have a soothing voice, sense of humor and can create entertaining content can become radio jockey and entertain people. Radio jockey is one of the most popular choices of career for many youngsters.
c) Movies :
A movie is a series of still images displayed on a screen. It is also called screenplay, motion picture, film or moving picture. This type of media has world-wide reachability. Movies are the best medium to spread social awareness and promoting the culture of a country. Movies are an essential part of the entertainment world and always played an important role in the well-being of society. Film industry provides employment to many people.
Movie stars are living a royal life because of their success in the film industry. Animated movies are also a large part of the film industry. The animation is a way to make pictures look like a moving picture. The difference between a movie and an animated movie is that in movies real people act and in animated movies computer designed (and in old times hand drawn) pictures are manipulated to appear as a motion picture.
There are various types of animation media such as traditional graphics (hand drawn), 2D vector-based animation, 3D animation, Motion graphics and stop motion. Commercial movies are first released in cinemas and later sold in DVD and CD form. These CDs and DVDs can be rented and even rented from the stores. Nowadays, people can watch any number of movies and TV shows on platforms like Netflix, Amazon Prime, and iTunes by buying their subscription for a limited period of times. In addition to the commercial movie, small scale or short movies are in trend these days.
People make short and amateur movies with a low budget by using inexpensive cameras and new actors. These types of movies are released on platforms such as www.YouTube.com, www.vimeo.com, www.metacafe.com, and veoh.com.
3) Print media :

In the old times, when there was no internet and television print media was the only way of communication with the mass public. It was the only medium of entertain for the '80s and 90's generations. Nowadays, we google everything we want to know and get results instantly, for example, when a person wants to cook a new dish, he/she can google it and learn about all the ingredients and they can watch YouTube videos to learn the method of cooking, whereas in the old times people used to rely on magazines and newspaper to learn various recipes.
There are various types of print media, in this section, you will learn about each of them.
a) Newspapers (Daily newspaper, weekly newspapers) :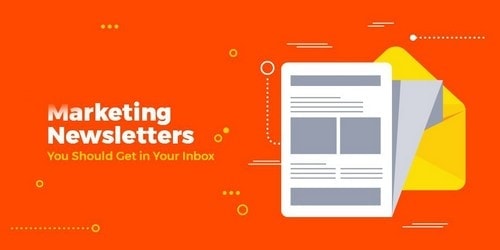 A newspaper is a periodical publication and is printed and distributed every day. It contains news related to politics, sports, science and technology, local, national and international news, obituaries, birth notices etc. There is an entertainment section in a newspaper where news related to movies, celebrities and fashion is printed. Newspapers are delivered at home as well as readily available at newsstands.
A newspaper is an inexpensive way to get the news of the whole world. Advertisers also give advertisements for their business in the newspaper. Advertisers pay to the publisher as per the size of the news and place it will take on the newspaper.
b) Magazines (Consumer magazine, business publication) :
magazines are printed on a regular period and contain various content such as sports, fashion, food, finance, and lifestyle. Magazines are printed weekly, monthly, quarterly or annually. Magazines are financed by advertisements. Many companies use this type of media to promote their products and reach their customers. Advertising in magazines is expensive but it is a good way to reach a particular segment of the audience.
People take subscription of magazines as per their interests. Good Housekeeping, People's Magazine and National Geographic are some popular and most circulated magazines in USA. Nowadays, magazines are available both in printed and electronic form. An electronic form of magazines is referred to as digital magazines and are usually sent to the subscriber on their email address.
c) Books :
books are one of the oldest forms of print media that are used as a medium for communication and sharing information with mass population. Books provide opportunities to writers to spread their knowledge about a particular subject or topic. Books can be about politics, literature, fiction, history, ecology, biology, religion, spirituality and many more. They not only provide us knowledge but also entertain us. Books are the best way to pass on knowledge from one generation to another.
There are many books which contain the secrets and knowledge about the lives of our ancestors. Nowadays, printed books are becoming obsolete because of the invention of electronic books. Online platforms such as Amazon Kindle is the best platform to buy and store thousands of e-books.
d) Newsletters :
Newsletters usually provide information about communities, neighborhood, and events in the locality. These are mostly published weekly. Sometimes people have to subscribe to newsletters to receive them. Sometimes some newsletters are distributed to the interested audience free of cost. Newsletters are also used for political promotion. Newsletters in schools are the best way to provide information to the parents about the activities in the school.
e) Banners :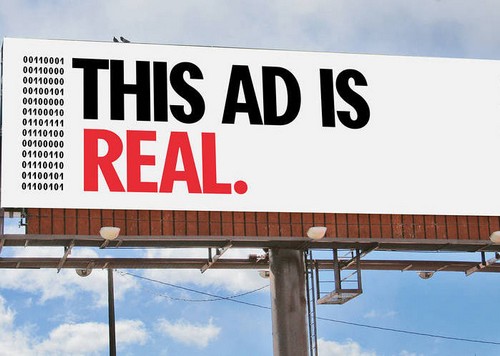 banners are made of cloth or paper and are used to display slogans, messages or logos of companies. Banners are used by companies to advertise their products and services. Banners are usually hung on the sights which are easily noticed by the human eye. In addition to this, banners are designed in such a way that it attracts people passing by it. Banners include text as well as graphics to convey the message.
f) Billboards :
Billboards are designed with the help of computers to attracts the attention of people. They have a fixed position and are huge in size. Billboard advertisements are very expensive and the rate of the billboard depends on the location of the billboard. The more premium location the more expensive its rate. Many companies print the huge photos of their celebrity brand ambassadors.
g) Brochures :
A brochure or a pamphlet is a sort of booklet which contains the information about the company's services, products, contact details, address and terms, and conditions. Brochures are usually hand over to people or they are distributed with the newspapers. Brochures are made of very colorful shiny sheets and really nice presentation and are usually of two or three folds. The purpose of handing brochure to people is to make them familiar with the brand so that it can stay in their minds. Digital brochures are sent by mails as well as shared on the social media handles of the company.
h) Flyers :
This type of media is the cheapest way of advertising. It is not adopted by big companies, but small companies use this method to advertise their brands. Flyers should be designed in such a way that they attract people's attention and they should also show the company's name and logo clearly. Flyers can be distributed in school, colleges or public places depending on the kind of customers an organization wants to attract. A stack of the flyer can be distributed in the neighborhood to advertise your brand at a small level. Flyers are not used by large organizations for advertisements.
Advertisement using flyer is a good method of promoting businesses like restaurants, hotels, shops, and clubs.
Ao above were all the Types of Media which brands can use for their advertising.