The initial step in conducting a study is to identify previously unknown and unexplored parts of research. When you choose such an area, your research will improve and chances of getting published increase. Finding a research topic is a big task for researchers who are at their primary stage of career. The best way to find the problem is to identify the gap in existing research. The research gap is an unexplored area or under-explored area of research which has further scope for research.
You often find that there are some areas about which not a lot has it been written. This offers significant scope since previous researchers have not earlier explored them. These are called research gaps, and you have an excellent opportunity to fill them.
The research gap is essential from the perspective that it allows that field to progress further with the help of unexplored answers. The research gap can be an opportunity and a starting point for every aspiring researcher to being his research.
Research gap should not be confused with the research question. Both are different concepts.
For example, if a research question is asked what the healthiest diet for humans is, then there would be many studies and multiple possible answers for that question. But if we ask a research question of what are the effects of laxatives on a pregnant woman, we may not find a lot of existing data. This is known as a research gap.
Researcher class
Following are the three classes of researchers formed considering the gap finding issue:
1. The first group
This class is primarily the class of researchers who act as per their enthusiasm. These class of researchers are proficient in their field, and they have years of experience along with rich knowledge of their field. They have covered almost all the crucial papers of their field of study.
2. The second group
This class is generally encouraged by external factors. For example, a particular college or particular professor is chosen by the researcher. That college or that professor may have a project already in their hand, which he may suggest to you.
This will save a lot of your time, and if you find this appropriate, you will select it for your research. Nevertheless, preliminary research is expected on your part if you are comfortable and are okay with that topic.
3. The third group
External factors like external forces, Professor etc. influences you to select a topic. For example, the environment in which the researcher has grown in and the needs of that external environment.
This will mean that society will force him to focus on the topics in their environment, and the researchers may not have a lot of inclination to find a different topic.
How to identify gaps in research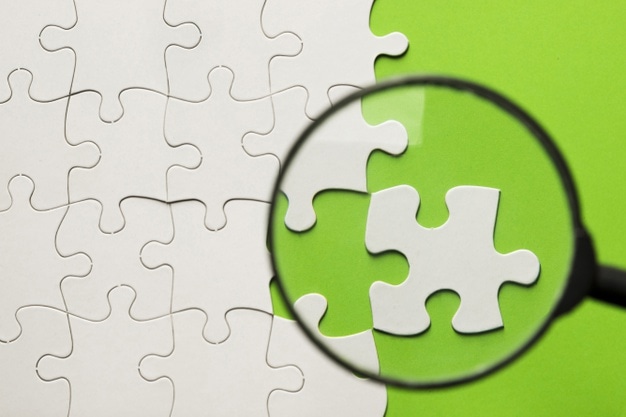 There is no scientific way or a well-defined process which will help you to find gaps in existing research. You have to use your imagination, curiosity, creativity with the judgement, which will help you to identify the gaps in the research.
Following are the tips for identifying resource gaps:
1. Inspiration from Literature
You have to read a lot of books and go through articles on the topics that you like. It will help you to provide understanding about the work already been done by researchers in the past. It will also provide you with an opportunity to ask yourself questions which will lead you to gaps in the research. It is recommended to read whatever is being written in your field and recognize it.
You have to question everything rather than being awed by it. Asking yourself the following questions will help you in the process:
Significance of this research to my work
Will this article help me to formulate any research questions? If yes, then which ones?
Does the argument of the author need more clarification?
Do I see any different perspective in this article which is not mentioned?
What are the questions which are left on answered by the author?
The methods of the procedure are used in the research or outdated. How can I update this with more recent procedures?
When you go through different scientific articles, you always have to analyze the introduction section in which the author explains the importance of the research and you have to read carefully the gaps that have been identified by the author previously.
Does the author suggest any further research? If you are advised any further reading, then that could be very inspirational for you to find research gaps.
There are many meta-analyses of the research which are published along with that. You can learn about the trends and developments that have been done for years in your area of expertise.
This will also help you to know the problems that have already been researched in the past. Also, this will help you to understand the trending researches on the related topic.
2. Research advisor
You may face multiple problems about the research topic or in general within your field. The first thing to do in such case is to consult your research advisor. The advisor will help you to articulate your ideas and solve your queries.
He may even identify your mistakes and point you in the right direction. The sooner you find your errors, the better it is. If you have a doubt or query that you think will do you good, then you can always discuss it with your advisor and ask for their opinions.
The immense experience of research advisor can be used for your benefit. The advisor may not have worked on your research problem, but he surely has worked in your field, and he must have studied for his part.
Instead of going through everything that the advisor went through, you can directly take the baton from his hand and carry forward. It will not only save time in researching something that has already been studied, but it will also increase your bonding with the advisor.
3. Digital tools
To update yourself with trending topics in research, it is essential that the researcher is tech-savvy and understands and operates basic internet functions. It can save time researching the same thing but also can cast a wide net.
You will have a variety of options known to yourself because of websites. Apart from that, you will also come to know about emerging trends in your field, key contributors and their publications, even international achievements and previous researches done on your topic.
Sometimes it so happens that you may start work on some topic and that topic would be either discarded or removed from your field.
To be aware of such developments, it is advised that the researcher is tech-savvy. A simple Google search will get you knowledge of thousands of websites and articles in a matter of seconds.
4. Refer influential journals
Many websites of research journals have a separate section known as 'key concepts' in which many experts highlight the primary idea of that field. Reading this section will be of immense assistance to generate new ideas.
Also, you should try to look at the reference section of these journals since it can lead you to a significant research gap. The reference section has citations for every sentence, point or claim made in the research.
Sifting through these can help you to understand the topic properly and make you aware of any research gaps which you may not have thought of previously.
5. Keep notes of your queries
It is evident that during your research for research gap, you may encounter a lot of questions, and it is a good habit to note all those questions down and make a list of all your queries.
It would be a good habit to keep track of all those questions as to when and where you encountered them. It can be from an article, a book or while discussing with someone. This will also ensure that there is no purposeful plagiarism in your research.
A chart, picture, graph or any such relevant thing can be used to maintain the record. There are many online apps which will help you to store notes conveniently on your mobile phone, which you can access anytime and anywhere.
6. Research every question
Once you collect a list of questions that can be researched upon, you should start researching each one of them one by one. Make sure that you read about every doubt that you encounter.
Explore if other researchers had the same doubt and what did they do when they have this doubt. If they have answers to that question, you can go ahead with the next questions and avoid duplication of research.
Your research paper is something that you will spend a lot of time on, so ensure that it is something which is in your area of expertise as well as in your area of interest.
Liked this post? Check out these detailed articles on
Topic of Market Research
Alternatively, check out the Marketing91 Academy, which provides you access to 10+ marketing courses and 100s of Case studies.