The role of a salesperson in an organization does not only start and end at generating sales; it is much more than that. A salesperson has very many functions, and one that is critical with regards to generating sales is reducing dissonance in customers.
Cognitive dissonance in customers when making purchase decisions varies considerably. In most cases, it varies according to whether the product being presented for purchase is new or known to them, and whether the salesperson is also new or an established one. The salesperson – customer relationship also plays a significant role in reducing dissonance, and its success will depend on whether the relationship is new or ongoing.
So how can a salesperson influence a buyer's decision?
Persuasion is known to be a salesperson greatest tool in generating sales. In this case, however, a salesperson will need to understand and use dissonance more efficiently for persuasion to work in influencing a buyer's decision. The bottom line in this scenario is to make the customer feel that they made the decision, that they persuaded themselves to make the right choices about a product or service
Before purchasing a product or service, customers are continually searching for reasons not to do it. After they have settled on a choice to buy, they begin looking for reasons to stay with whatever item they have purchased. As a sales person, you have to get them while they are hot and prepared to buy, your rundown of elements and advantages will chill them, and they won't make a purchase.
Regularly, individuals pick up trust in their choices after they have made a buy than before the purchase is made. They ooze more noteworthy confidence in their choices and their chosen item after their decisions are final and they have settled on a particular product or service.
The above, therefore, shows that to reduce dissonance, customers need to be convinced that they have made the right decision. Once they buy a product or service, they feel more confident in themselves and the choices that they have made. So as you are attempting to pitch, endeavor to induce the customer to settle their decision at the earliest opportunity! This will boost their trust in their choice, and they will likewise begin searching for reasons to justify that choice.
Keep in mind that we find what we look for. Customers don't always want to find information that may contradict their decisions. They want to trust that the choices they made are right. Dissonance in this regard is truly a powerful tool in helping customers make and keep their choices. Even if to some extent the customer feels that they that they have not made the best choice, once made, they will battle at any cost to demonstrate that their decision is correct. They fundamentally can't deal with dissonance in their psyches thus will find anything to show that they made the right choice.
When trying to sell, one needs to figure out how to convince and influence the customer. This will make the difference between wanting the customer to buy the product and wanting them to purchase and keep the product.
Reducing pre and post decision anxiety or reducing dissonance is an important function of the salesperson. Recognizing that the buyer's dissonance varies both according to whether the product is an established or a new one, and whether the salesperson client relation is ongoing or new,
These are four types of cases involving the salesperson's role in Dissonance.
1. An established product – an ongoing salesperson – client relationship.
Unless the market is unstable, the buyer tends toward automatic response behavior, in which no learning is involved and thus experiences little, if any, dissonance; but insofar as it does occur, the salesperson is effective because the salesperson is trusted by the buyer.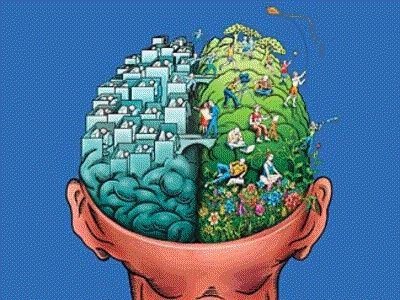 2. An established product – a new salesperson – client relationship. The salesperson, being new, is less effective in reducing dissonance.
3. A new product and ongoing salesperson-client relationship. Unless the buyer generalizes from personal experience with an established similar product, the buyer experiences dissonance, especially if it is an important product. Because of the established relationship with the buyer, the salesperson can reduce dissonance.
4. A new product-a new salesperson-client relationship. The buyer needs dissonance reduction, and the salesperson is less capable of providing it.
How can a salesperson facilitate the buyer's dissonance reduction?
Two ways are
(1) to emphasize the advantages of the product purchased, while stressing the disadvantages of the forgone alternatives, and
(2) to show that many characteristics of the chosen item are similar to products the buyer has forgone, but which are approved by the reference groups.
Summarily, understanding and using dissonance to help a buyer make a decision is what will assist you as a sale person to generate more sales and also improve your relationships with customers. You, therefore, have to be able to persuade the customer to make a buying decision and afterward convince them that their decision was wise.