Recruiting someone appropriate for the job is a tremendous task. It needs lots of mental strength to decide on the factors that seem right and makes the candidate suitable. Yes, hiring a new aspirant seems a daunting task but still a necessity because you need qualified, eager and good candidates to take your company forward.
Hiring a new applicant has a tremendous impact on an organization. An apt person for the job will make it look effortless whereas an inept one will have a negative impact on the working atmosphere. A good hire must be committed and engaged so that his passionate nature can take the company towards success and new heights. It is necessary for an employer to find the right mantra so that he can figure out the correct approach while hiring new recruits.
1) Plan your recruiting strategy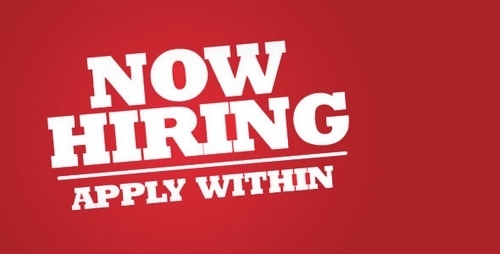 Hiring is a procedure that needs the right technique and approach to handle the whole process. If you have a proper HR department then you can have a thorough discussion with it beforehand to select the right candidate. If not then hire a talented team from within your company with whom the candidate will have to work.
These people will have a better idea of the right applicant for the job as he will be working with them directly. Recruiting is no doubt a complicating process but an effective strategy will make it seem easy. One of the best hiring tips for businesses obviously is to plan your recruiting strategy beforehand. The candidate must have the personality and know-how to complement his co-workers so that he is a worthwhile addition to the existing team.
2) Let everyone know you are hiring
It is important that the correct applicant comes to know that your company is hiring. Make sure that you have spread the word about recruitment in traditional formats as well as via popular job sites and social media portals like Twitter, Facebook, LinkedIn, and your company website because it has a far wider audience reach.
You can also spread the word in your own organization so that if anybody knows about someone with apt qualifications he can recommend him for the job. Informing your business group, acquaintances and friends is an innovative hiring tip for business because they might come across an individual that could be a good fit in your company.
3) Recruiting interns
Recruiting interns is a great hiring tip for business as it reduces the overhead costs of the company.  Colleges and universities are proving a good hunting ground for employers while hiring. It provides the intern with job training and ready cash.
The employer benefits from this policy to a greater degree than the applicants. Internship saves the employer from several obligations like a salary and additional benefits and perks that come with a job. The most important thing is that if he finds the candidate unsuitable he can give him the marching orders after the internship period and if he is suitable then can offer him an extended internship or a job in accordance with his performance. It actually proves a testing ground for future employees without shedding the usual cash.
4) Provide a detailed job description
Providing a detailed description of the job is a necessary hiring tip for business. When you have spread the news of recruitment you should also let the applicants know in detail about the designation of the job and what skills you are expecting for the position. Be honest and transparent.
The applicant will get a better understanding and can apply accordingly if he thinks that he will prove suitable. Now day's future employees are expecting several additional benefits to be specific and mention them along with a signing bonus if you are offering it. Mention the advantages of applying to your company so that the best possible candidates become interested and apply.
5) Review applications and credentials thoroughly
For a single job, there can be innumerable applicants. It is necessary to screen them thoroughly and reduce the numbers considerably. One of the necessary hiring tips for businesses is reviewing the resumes of each applicant. You can go through the qualifications and skills of a candidate and determine whether he is suitable for the job you are offering.
His characteristics, approach towards a job and experiences also matter to a great degree so be explicit in your research and go through each minute point in detail. Sometimes irrelevant questions that have been put in the questionnaire can give an important insight into the applicant's mindset so go through his answers and then determine whether he is eligible for the next round or not.
6) Pre-screen the candidates
Something that looks excellent on paper might not look so good face-to-face. Hence the next step of hiring is very important and can prove decisive to a great extent. One of the best hiring tips for a business that anyone can suggest is pre-screen your applicants. You can eliminate more than two-thirds of expected applicants via this process and save your recruiting team valuable time.
Pre-screening the interviewee will determine whether he is in tandem with the job, is he qualified, do the expectations of both future employee and employer match, does he have the basic skills and knowledge that he has mentioned and moreover does he have the right aptitude, attitude and confidence to learn something new and do his job as part of a team.
7) Effective background checks
Background checks are an integral part of recruiting and one of the most important hiring tips for businesses. When you have pre-screened your original candidates and have selected the number for the job interview then this is the right time to make way for an effective background check. If possible hire a reputed agency that is suitable for it.
Background checks include educational credentials, work references, skill acknowledgment, history of actual jobs held, references from employers and co-workers and if any basic criminal history. The agency will gather the necessary basic information and can easily guide you in confirming that the credentials and qualifications that have been written in the application are true. Make sure to select the candidates for a job interview after such confirmation so that only the worthy go through the next stage.
8) Right questions at a job interview
One of the paramount hiring tips for businesses is to ask the right questions at a job interview. Create a probable questionnaire beforehand and discuss the attitude and format each one of the members is going to pursue in detail. You must also ask both relevant and irrelevant questions so that you can understand his mindset better. Selecting the right candidate is a tough job so better be fully prepared with your questions.
9) Include attitude and behavior in the evaluation process
We have found the perfect candidate for the job and his qualifications are too good to be true. Still, my instincts are going against my decision. Why? It can be because he is not showing the right temperament for the job. It is necessary to maintain a happy and cordial working atmosphere.
If an employee is too arrogant without amiable disposition he can harm the existing environment and can create trouble for others. An important hiring tip for business is to look for a candidate whose attitude and behavior will promote goodness in your office for better productivity.
10) Soft skills of the candidate
Look for soft skills in a probable employee besides his technical expertise. Attention to minute details, communication skills, critical thinking, social intelligence, thinking on one's feet and taking the lead when needed are some important soft skills that have become a necessity in these competitive times. Soft skills are what separate an average candidate from the desired one as he has the mental frame to take the next step by himself when the situation demands it.
Liked this post? Check out the complete series on Business