Workplace bullying is defined as a pattern that involves persistent mistreatment from one or several people in the workplace.  It includes regular incidents intended to humiliate, offend and of course intimidate an individual or a group of people.
Meaning of workplace bullying
Workplace bullying is a persistent behavior that is meant to cause emotional, mental and in some cases, physical harm. People involve several tactics like physical, psychological, non-verbal and verbal abuse along with degradation and humiliation to put others in their place.
It is a kind of workplace aggression that happens within the established rules and regulations of a professional environment so that it does not stand out.
Workplace bullying is generally conducted by people who have authority over the victim and can include peers, someone from management, colleagues and in some cases, subordinates. Blocking promotions, constant criticism and overbearing supervision are part and parcel of workplace bullying tactics.
Examples of workplace bullying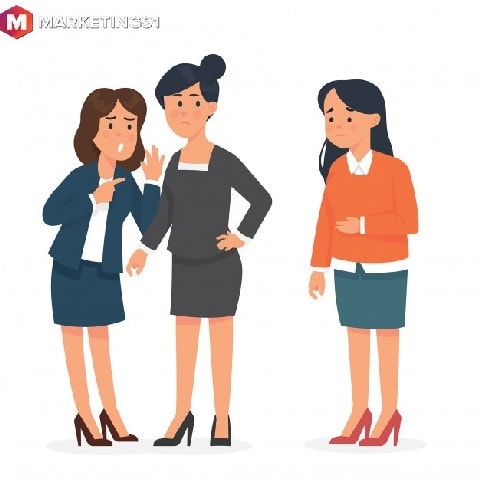 Bullying is an activity that encourages the assertion of power through constant aggression and high-handed means. It can be both obvious or settle form. Some prime examples of workplace bullying are as follows-
Intimidating an individual or a group
Isolating someone entirely so that he does not have a support group to fall back on
Spreading of innuendo, gossip, and rumors with malicious intent
Tampering with someone's work equipment
Undeserved punishment
Making offensive jokes
Purposefully withholding important information
Mocking someone's opinions regularly with the intention of humiliation on a repeated basis
Criticizing persistently
Giving wrong information with an intent to harm
Stalking and pestering by spying on someone's privacy
Destroying an individual's personal belongings
Using profanity
Encouraging the feeling of uselessness in an individual
Creating unnecessary pressure by assigning unreasonable workload
Creating impossible deadlines so that the person is unable to meet them at any cost
Changing work guidelines to create constant confusion
Removing someone from his position without cause
Abuse in the form of threatening or physical harm
Deliberately undermining an individual's work
How does workplace bullying take place?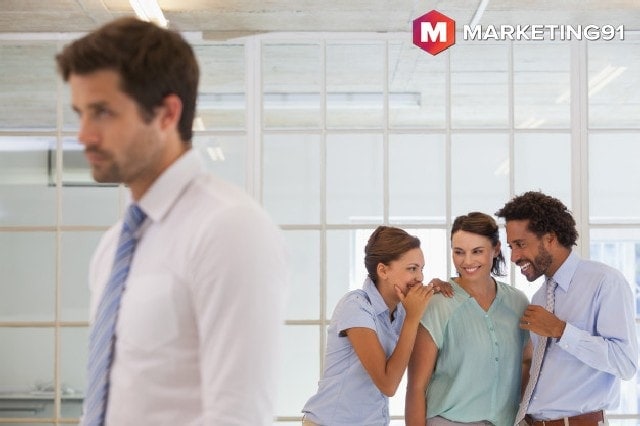 The target of bullies are people who are weaker than them, and that can be either physically or mentally. They generally target people who are-
Bullies are very smart, and they target people who they feel are a threat to them. More often than not, the target is the most skilled or competent person who is regularly praised by superiors for his performance. The competencies of a particular person threaten bullies as it throws a spotlight on their shortfall. The only workable way for them at this point is to sabotage the work of that person or spread malicious lies and rumor so that they can elevate their status at his expense.
Bullies tend to target people who they feel are vulnerable and who cannot confront or report them to higher authorities. They thrive on power and look at meek and submissive people who have a non-confrontational personality. They also are on the look-out for new entrants and inexperienced people who have not yet found their feet in the organization.
It is a fact that women are targeted more frequently than men as part of workplace bullying. The bullies believe that women are generally inferior to them and do not belong in the professional atmosphere which has been the stronghold of men and this is why they go after the all horns blazing
Workplace bullies want to appear in control in front of others to conceal their insecurities and inefficiencies. They target people who easily mingle with others and who are ready to compromise and collaborate within a team. The bully resents associations and friendship and lashes out because of frustration because he is unable to become a part of someone's inner circle.
Ethical, honest and fair people are a target of workplace bullying because bullies do not like individuals with strong integrity and moral code as it is in direct contrast with their values
Racism is also part of workplace bullying, and the bullies often target people who they consider are beneath them
Results of workplace bullying on a person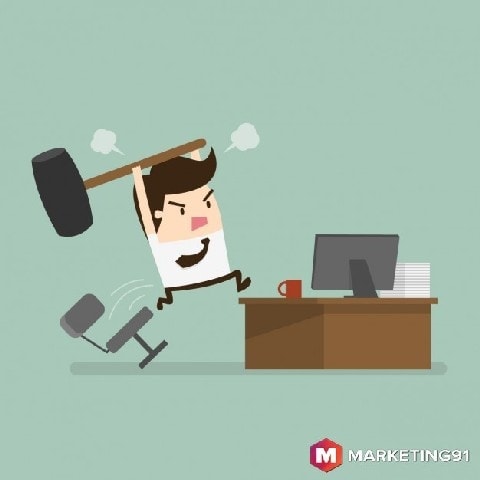 The victim who is the target of workplace bullying can experience several physical and emotional reactions like
Low morale
Helplessness
Anxiety
Lack of concentration
Depression
Nausea
Frustration
Decreased productivity at work
Stress
Panic attacks
Tension
Muscle tension
Headache
Abdominal pains
Appetite loss
Insomnia
Confidence loss
Increased vulnerability
Anger
Shock
Effects of workplace bullying on an organization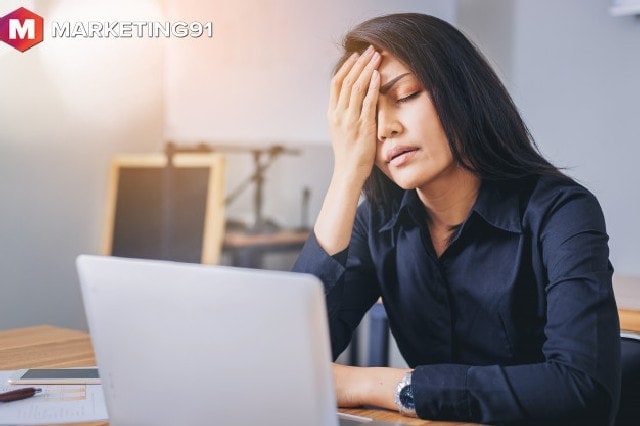 Workplace bullying has a direct as well as an indirect impact on the professional environment because it leads to an unhealthy workplace. The effects of workplace bullying at an organization are as follows-
How to handle workplace bullying?
The first step is accepting the fact that you are being bullied in the workplace because this acknowledgment will give you the confidence to act against it. If you are a victim of workplace bullying, then the victim must take help of the following suggestions-
We have often heard that silence is golden, but it is not applicable in the workplace where a person is being bullied. The victim considers it as a defense mechanism, but it helps to escalate the issue. Stop ignoring the fact that you are being bullied and articulate it explicitly if you are looking for ways to handle this problem
Recognize your inner strength, self-introspect and look at your choices so that you can deal with the challenge.
Tell the bully that his behavior is not acceptable and ask him to stop firmly.
Raise your concern to someone whom you trust. You can also contact the human resource department and log your complaint. Remember, when you register a complaint, it will encourage others to come forward and add to your voice.
If you think that you or someone you know is being bullied at the workplace, you can understand about the rights of the victim to tackle this issue seriously.
Start collecting your evidence against the bully. This can include emails, SMS, phone calls and CCTV footage.
Keep a journal of daily events where you record the time and date along with the details of the incident as it happened. Make sure you also register the names of the witness that were present during the incident so that they can raise their voices on your behalf. It is essential to know the number and frequency of workplace bullying to establish a pattern.
Do not take back your complaint under any circumstances. The bully will try to intimidate you further but make sure you stick to your point and do not take a step back.
The one thing a victim should not do is retaliate because then you will become the bully, and this will never help your cause.
Steps the management or employer can take to handle workplace bullying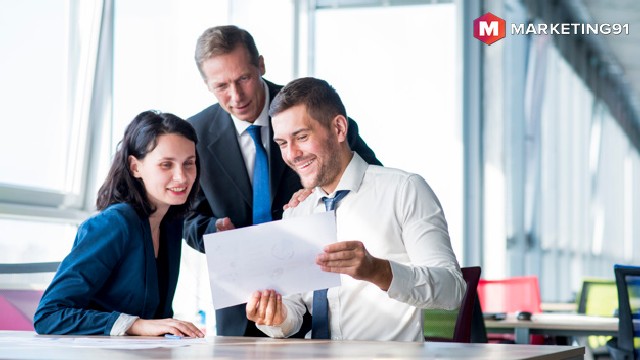 It is the management who comes under the scanner for every wrongdoing in the workplace. It must feel such a sensitive issue by implementing a workplace violence prevention program. It should include-
The program must be represented and consequently developed by the representatives from both management and employees
The rules and regulations should apply to everyone in the company and who is related to the company in the same way to avoid discrimination of any type
Define the term workplace bullying in detail so that there is no confusion in the minds of the one who is bullying that he is crossing the limits from this point onwards
State clearly and precisely what are the acceptable working conditions so that what is unacceptable is defined in bold letters
Make sure that the view of the organization towards workplace bullying is explicitly mentioned to prevent any such issues
The consequences of threatening anyone must be written down
Outline the preventive measures against workplace bullying
Encourage the victims to report incidences. Take steps to assure them that their voice will be heard and unacceptable behavior will not go unpunished
Some of the victims might feel threatened and lack the necessary courage to come forward. Outline the confidential process of reporting the incident to safeguard his identity.
Make sure everyone in the workplace knows that there will be no reprisals for the employees reporting a case of bullying
The program committee must outline the process involved in investigating and resolving complaints
Make sure that the program is seen as a firm commitment by the employees to stop workplace bullying
Outline the preventive measures the company is implementing to prevent any bullying incident
The program should be seen as a firm commitment by the management that will include regular monitoring and reviewing
Liked this post? Check out the complete series on Human resources