Dropbox is a popular file hosting service that is operated by an American company Dropbox. It is headquartered in San Francisco, California. It provides file synchronization, cloud storage, client software, and personal cloud.
Dropbox creates a unique folder on the user's computer. These contents are synchronized to the Dropbox's servers and to the other devices and computers at the place where the Dropbox is installed.
Dropbox brings all the files together in one central place. The files in the Dropbox are in one central place that is easy to access for the user at any location and at any time.
It is also helpful to build for creative collaboration. Share any big file like Photoshop, PowerPoint, Sketch with anyone. Let us discuss the top alternatives of Dropbox through this article.
1) Sync.com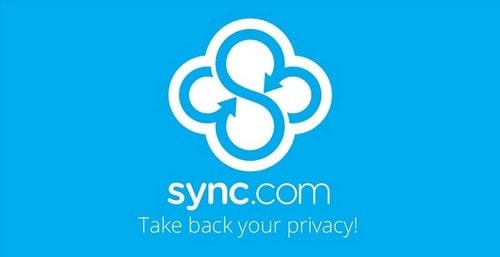 Sync.com, based out in Toronto allows users to share, store, and access the files from any location. Sync protects the privacy of the files and provides end-to-end encryption.
Sync.com guarantees that the data is safe in the cloud, 100% private, and secure. It ensures the privacy of the user's file in such a way that only the respective user can access it.
The user's confidential documents are completely protected from any unauthorized access. By using Sync.com, the user can send files of any size to anybody even though the recipient does not have a Sync account.
Using this cloud storage, many users will be able to work from the same set of folders and various features like password protection, file requests, expiry dates, notifications, and permissions guarantees that the user is in control.
Sync.com create a backup of all the files stored in the cloud automatically in a centralized location. It also keeps the files synced across all the devices. By having various apps for Mac, Windows, iPad, iPhone, Web, and Android, the file is always safe and never lost.
Due to its extensive features available, Sync.com is considered an alternative of Dropbox.
2) pCloud.com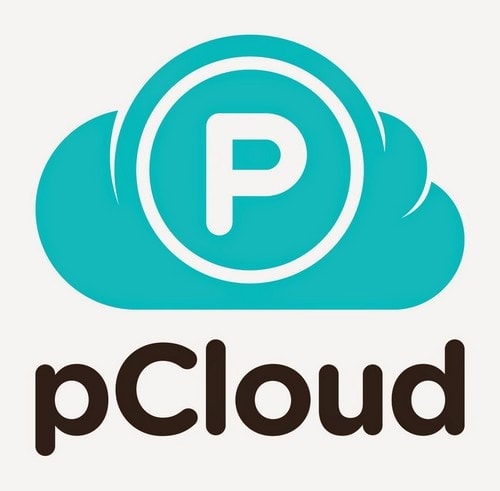 Also a top alternative of Dropbox, pCloud.com is based out in Switzerland trying to make a significant impact on the rising IT market. Using pCloud, anybody can provide an easy cloud storage solution for businesses and individuals.
pCloud.com incorporates the process keeping the end user in mind. At present, there are about eight million users of pCloud.com and is growing rapidly. The main features of pCloud.com are File Management, Sharing, Security, File Versioning, and File Backup.
However, the files that are stored in the pCloud are easy to manage despite where the files are stored through mobile, desktop, or web. A search option in the pCloud interface to find out the files that you are looking for.
File sharing is done at ease through pCloud applications. To ensure that it is 100% security, pCloud makes use of TLS/SSL encryption when the data is transferred between the devices and the servers.
pCloud periodically stores versions of the files for a specific time period, so in case if the user requires the previous version of a file, it is easily available. Files can be easily backed up at pcloud.
3) SpiderOak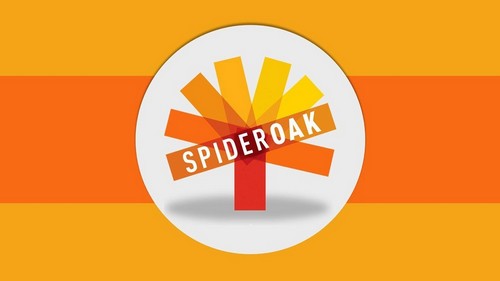 SpiderOak is a US-based collaboration tool that is used for file hosting, online backup of files. It allows users to synchronize, access, and share data by using a cloud-based server.
SpiderOak makes use of cryptographically-enforced compartmentalization to share the files and to communicate easily. SpiderOak has excellent security and also strong sharing and syncing functions.
This cloud storage focuses on security and backups of unlimited devices. It provides multi-user sharing and sync with No Knowledge encryption.
The user can access and edit documents by using secure applications that are controlled by a flexible policy engine. SpiderOak provides file sharing and user-friendly collaboration for teams that require security. SpiderOak has two main products – One Backup and Enterprise Backup.
One Backup provides a secure and reliable backup to safeguard most files that arise out of ransomware and data loss. Enterprise Backup provides a reliable and secure backup for any organizations with end-to-end encryption and with No Knowledge.
4) IDrive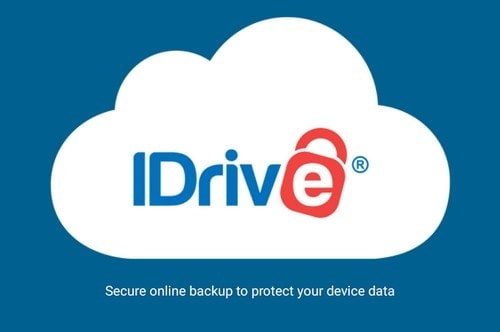 Also a top alternative of Dropbox, IDrive provides online backup to cloud for devices like iPhone, MACs, PCs, Android, and other mobile devices. IDrive provides a one-stop solution to protect these devices and sync them into a single account.
The various features of IDrive are Multiple Device Backup, Online File Sync, IDrive Express, Snapshots, and Versioning, Manage Computers, Disk Image Backup, Security and Privacy, Fast, Continuous Data Protection, Accessed in Mobile, and Data Retrieval.
The files are folders are at sync in real time in all devices that are linked using IDrive. Sync storage does not impact any of the backup storage.
IDrive Snapshots provides a historical view of the user's data to perform recovery and restore many file versions. IDrive manages backups of all the remote computers and its backup protects the business from losing any critical data.
5) Mega

Mega is a popular file hosting and cloud storage service that is offered by Mega Limited. It is an Auckland-based company and the service is provided through web-based apps.
Mega mobile apps are also available for Android, Windows Phone, and iOS. Mega helps the organization to manage enterprise complexity. This cloud storage is known for its security features wherein all the files are locally end-to-end encrypted before they are uploaded.
With this, any non-intended users cannot access the files without the owner's knowledge. Mega, through HOPEX, which is a fully integrated set of software solutions joins with services that have been acknowledged with industry analysts and customers.
It helps organizations to address corporate governance challenges and also to implement digital transformation and IT strategy delivery plans.
6) OneDrive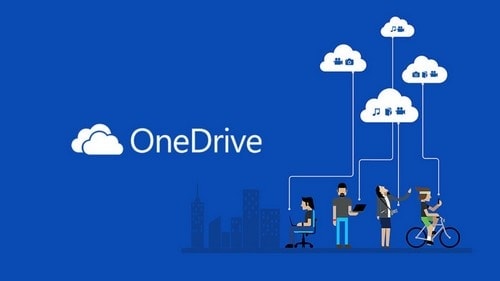 Yet another alternative of Dropbox, OneDrive is a popular file hosting service and also a synchronization service. OneDrive is operated by Microsoft as part of its suite of Office Online services.
Established during the year 2007, OneDrive permits users to store files and photos and can be accessed from any device. The user can make use of phone, computer, or tablet to continue where the operations were paused from any location.
Any update on the files will be reflected on all the devices where the account has been created. The files stored on the OneDrive can be accessed without being online, by which the user can always access the important files.
The files remain at a safe location, so the user need not worry about losing the files in case if any hardware damage happens to their systems.
OneDrive enables users to share files among users. The various features of OneDrive are Files on-demand, Document scanning, and expiring link.
7) Google Drive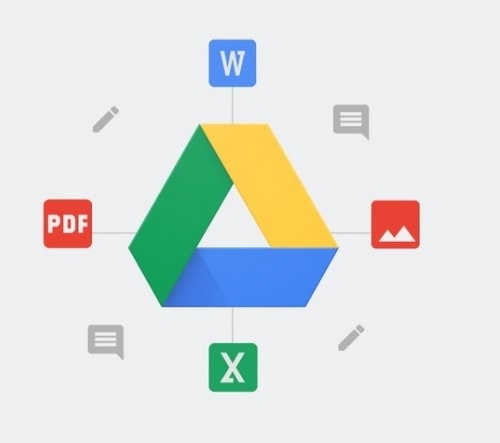 Yet another alternative of Dropbox, Google Drive is also a file synchronization and file storage service that was formed by Google. Google Drive was formed during the year 2012 and allows users to synchronize files across various devices, store files on the servers, and share files.
Google Drive allows users to store any file about 15 GB storage by having a free Google account. The files in the drive can be reached from any device like computer, tablet, or smartphone.
So the files will be with the user, where ever he/she goes. Google Drive allows the users to quickly invite others to view, collaborate, download on all the files that you want to share.
The various features of Google Drive are 15 GB free storage, save Gmail attachment, powerful search, work smarter with apps like Docs, Google Forms, Google Drawings, and scan document 
8) Box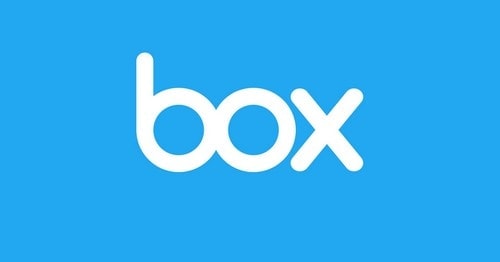 Another alternative of Dropbox, Box is a popular file sharing and content management service for business.
Official clients and apps are available for macOS, Windows, and many mobile platforms. Box solves simple and complex challenges right from sharing and accessing files on mobile devices to any business process.
Box has made the users to share ideas securely, cooperate and get the work done faster. At present, Box has about 41 million users and about 85,000 businesses that includes top Fortune 500 companies.
These companies trust Box to manage their data in cloud. Using Box, the users can store any type of file and get it accessed anytime and anywhere. The user can work from their desktop with BoxDrive without making use of much hard drive space.
The user can store all the files in an organized way and securely store them in the cloud.
9) Egnyte

Egnyte is a company that provides software for content collaboration, infrastructure modernization, and data protection. Egnyte goes beyond secured file sharing by using a solution that helps businesses to work safer and better on any device. The files can be accessed from any location and by using any app they prefer.
Egnyte takes full control of private and sensitive data in the organization and protects it by monitoring usage patterns and access controls. Egnyte's solutions provide the organization with cloud-only file sharing and private access to files that are available behind the firewall.
It provides flexible deployment models in cases like project collaboration, site-to-site replication across many offices, and large file transfers.
The various features of Egnyte are secure file sharing, data subject access request, accelerate cloud migration, desktop and mobile collaboration, custom file transfer, and web collaboration.
10) Amazon Drive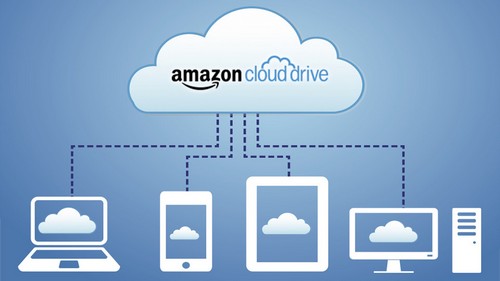 Amazon Drive is known as Amazon Cloud Drive is a popular storage application that is formed and managed by Amazon. Amazon Drive provides various services like file backup, cloud storage, photo printing, and file sharing.
It allows the users to access the content from any device and provides free mobile apps for Android and iOS to quickly organize view, and share files at any time. Amazon Drive guarantees that the files are secure, easy to access and the quality of the files will remain the same.
By using Amazon Drive, the files and folders can be managed and transferred from many devices that includes desktop applications, web browsers, mobiles, and tablets. The various features are file sharing, Amazon prints, multilingual support, and digital media players.
Conclusion
The above cloud storage lists the various alternatives of Dropbox. Dropbox brings all the files together in one single place. The files in the Dropbox are to easy to access for the user at any location and at any time. It is also helpful to build for creative collaboration
Liked this post? Check out the complete series on Lists