Is canine companionship cheap in monetary terms?  No, I do not think so as a good breed costs a staggering amount of money. Do not worry, as a result, will always be in your favor.
Dogs are one of the most faithful of animals in the world. They can understand your emotions even better than your near and dear ones. A warm hug from your pet is like an icing on the cake if you are feeling low.
Cost of a dog is generally dependent upon its breed, bloodlines, and rarity. You also have to consider its day-to-day expenses. Thousands of dollars are needed to pay for food, training, and vaccines besides the buying price.
If you want to give a dog good care and home, then it is important to think things through and determine which one will prove a perfect fit with you. Taking care of a dog is no mean feat. It is, in fact, responsibility and sometimes seems like taking care of a child from the very beginning.
Are you looking for one of the most expensive dog breed that are also the smartest, rarest and most popular of the lot? Do not worry as the following list will prove a boon for you in determining which one suits your requirements.  
#1 Lowchens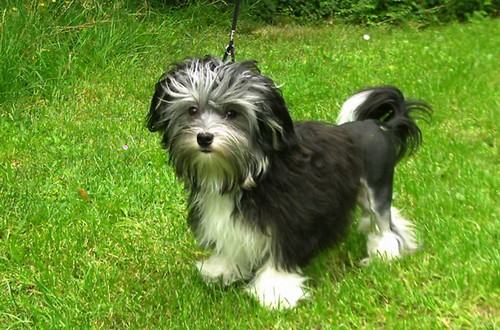 Lowchens are easily sold for more than 10,000 dollars, making them one of the most expensive dog breed. They are agile, obedient, and competitive by nature with a life span of 12 to 14 years. Lowchens means little lion, and the dogs are known for their resemblance to the lions.
The unique breed is considered small, sporty, and even handy dogs with many shades and colors. They are fluffy and have long flowing hair.
Lowchens is a happy and friendly breed that makes good domestic companions. They are easy to train and require regular exercises to maintain their health.
Lowchens are high-maintenance and most expensive dog breed because it costs a fortune. They are sweet, adjusting, playful, and active dogs that have also proved their worth by acting as guarding dogs.
#2 Tibetan Mastiff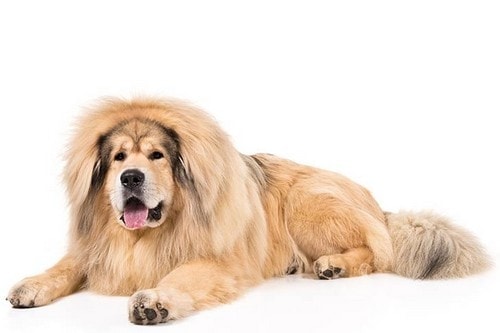 Tibetan Mastiff is an extraordinary dog breed that is found in the neighboring countries of Nepal, India, Tibet, and Mongolia. The fluffy-furry animal helps the locals to protect the sheep from animals like wild dogs, wolves, leopards, and bears. This guardian dog has a life span of nearly 10 to 14 years.
Generally, you will be able to purchase a Tibetan Mastiff within a range of 5,000 dollars to 9000 dollars, making it one of the most expensive dog breed. It gained immense fame when a golden-haired puppy was sold for an astronomical amount of cool 1.6 million dollars.
The breed is very powerful and energetic. Some health issues related to Tibetan Mastiff are missing teeth, Cushing's disease, overbite, and Addison's disease.
#3 Canadian Eskimo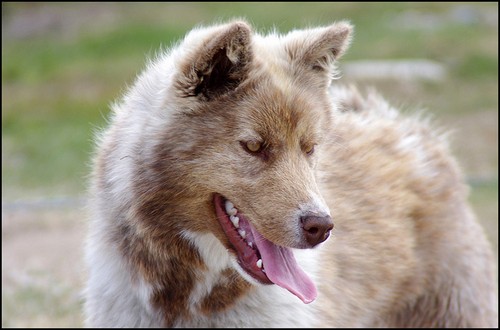 Canadian Eskimo Dog is one of the oldest and most expensive dog breed. They serve as both hunters and protectors. Originally they are from Siberia and were brought to North America nearly one thousand years back.
The breed is slowly getting extinct and hence requires careful handling by breeders and owners alike.  It can be bought for a cool sum of 7,200 dollars, making them one of the most expensive dog breed in the world.
Canadian Eskimo Dog is cuteness personified. They look like wolves and have a fluffy-feathery tail with triangular ears.
Males are 30 – 40 kg whereas females weigh between 18 to 30 kg. The purebred requires an active schedule with lots of hard work and sporting activities to keep them in their prime condition.
#4 Pharaoh Hound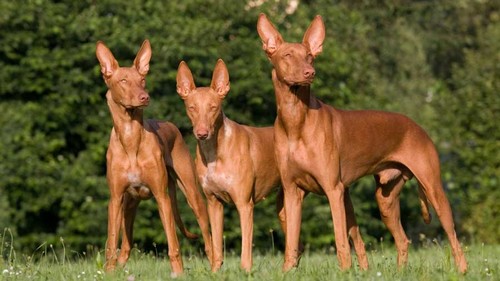 The Pharaoh Hound is a unique breed from Malta and is traditionally used for hunting rabbits on the island. It is a member of the sighthound group and with an estimated value tag of 6,500 dollars is considered one of the most expensive dog breed. The life span of this breed is between 12 to 14 years.
Pharaoh Hound is athletic, graceful, and powerful as it is built for strength without any excessive bulkiness. It appears as a graceful and elegant breed with alert, intelligent, and keen expression.
A Pharaoh Hound is generally available in chestnut or dark colors with silky coats. The males are larger than females and can weigh between forty-five to fifty-five pounds.
The dog has a trait of blushing when they are excited, and their nose and ears become pink.
#5 German Shepherd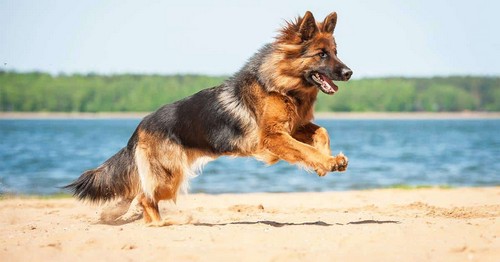 At a price value of nearly 6,500 dollars, German Shepherd is one of the most expensive dog breed in the world. As the name suggests, the breed is originally from Germany and has found his way in several places of the earth.
They are pampered pets as their ability to listen, understand, and follow commands is amazing. A properly trained and well-bred German Shepherd is priceless.
The dog is medium to large and with strong bone structure is considered powerful and active. It has a cheerful, tranquil, calm, and confident temperament.
Obedience, intelligence, and power are the inherent traits that make it one of the most relevant in protecting, herding, and guardian dog. These are trained from the onset by rescue teams, military, police, and searching squads to work efficiently with them. German Shepherd is also used in helping children with several therapy programs because they bond easily with them.
#6 Chinese Crested Hairless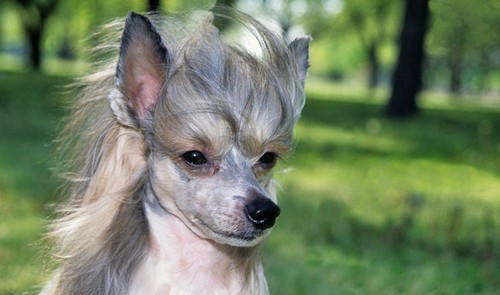 Chinese Crested hairless is so named because it does not have any hair on its body except the tail. It is originally from China and has gained patronage in Great Britain.
At an estimated value of 5,000 dollars, it is considered one of the most expensive dog breed in the world. They are available in two kinds, one with fur known as Hairless and the other without one known as Powderpuff breed.
Chinese Crested hairless has soft skin like humans. The skin can be found in several colors, from pale to black. The dogs require regular and proper grooming regime. These are obedient, gentle, and sensitive by nature and require careful handling.
#7 Samoyed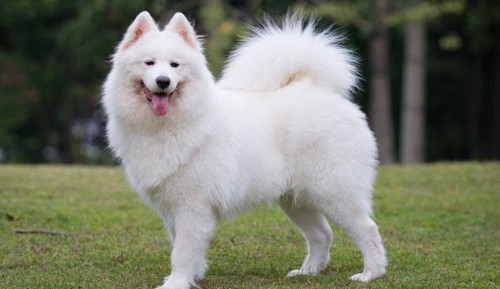 Generally, it is possible to purchase a Samoyed between 4,000 dollars and 10,000 dollars, making them one of the most expensive dog breed. These are found in western Siberia and Northwest Russia and have a lifespan of 12 – 13 years.
This fluffy northern breed with a double-layer thick coat is white and is very beautiful to look at. The almond-shaped eyes can be brown or black, ears are triangular and covered with fur, and its distinguishing tail is its best feature.
These are herding dogs and have been named after the native people of Siberia Samoyedic people. The rare breed is friendly and mischievous by nature and proves a beautiful companion to children and adults alike. It can compete in obedience, herding, tracking, and showmanship.
#8 Akita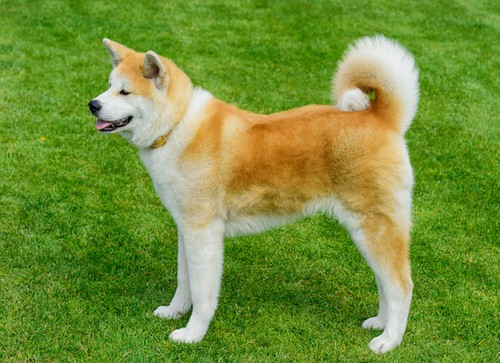 At an estimated price tag of 4,500 dollars, Akita is one of the most expensive dog breed in the world. They are originally from northern Japan and exist in two forms Japanese Akita and American Akita. They were used as hunting dogs at the onset but now are mostly known as working dogs.
Important features include short, double and thick coat and deeply-set and triangular shaped eyes. Akita is a dominant and powerful animal with affectionate but independent nature.
These have proved valuable as pets and people are willing to purchase them in spite of being one of the most expensive dog breed.
#9 Chow Chow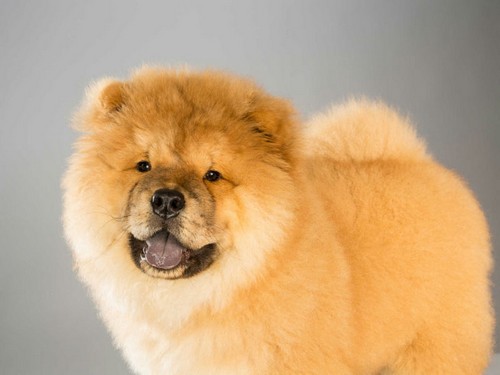 Chow Chow is impressive in looks with an aloof and independent nature. They bond only with their immediate family and are suspicious of strangers. They need their quota of daily exercise to remain in peak condition. With an estimated price tag of nearly 3,000 dollars, they are one of the most expensive dog breed in the world.
Although Chow Chow is originally from China, they have been part of breeding programs in the United States from a long time. It is sturdily built with a thick and coarse coat that is available in several colors like red, black, cinnamon blue and cream.
The dog breed has a life span of 11 to 13 years and needs regular nurturing and grooming. Some notable personalities that have been proud owners of Chow Chow are President Calvin Coolidge, Elvis Presley and Janet Jackson.
#10 Azawakh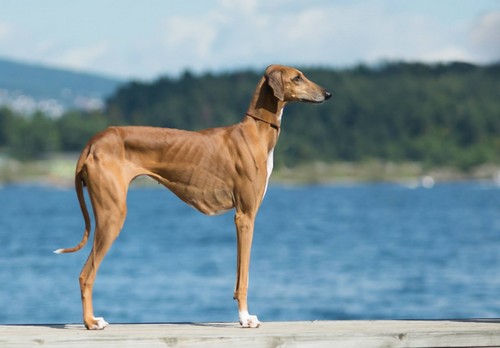 Originally from West Africa, Azawakh is also known as a guardian dog. This rare breed is a sighthound and a hunting dog with a speed of 64 km/hour. With an estimated price tag of 3,000 dollars, this precious animal is one of the most expensive dog breed in the world.
Azawakh is a rare and energetic breed that has almond eyes and is very thin and tall in appearance. It needs regular physical activities to remain in prime condition. The light and supple animals with a lissom gait are available in several distinct colors like sandy, brown and red and brindle. They are protective and attentive. Their affectionate behavior is to be seen to believe.
#11 Peruvian Inca Orchid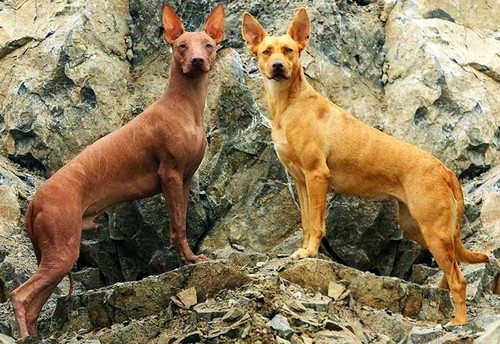 Peruvian Inca Orchid is originally from Peru and has ties with pre-Inca culture hence the name. With a price tag of nearly 3,000 dollars, it has gained entry in the club of most expensive dog breed in the world.
These are sighthound and useful hunters although the Incas used them as body warmers during the cold climate. This breed does not like very hot places as direct sunlight can result in sunburn.
The dogs are very rare and have a unique appearance. The skin is grey, and the body hairless.
Peruvian Inca Orchid is available in three sizes, and the weights vary between 8 pounds and 55 pounds. The animals are highly protective of children and females and wary around strangers. Their affectionate nature does not include warmth towards people whom they do not know.
#12 Saluki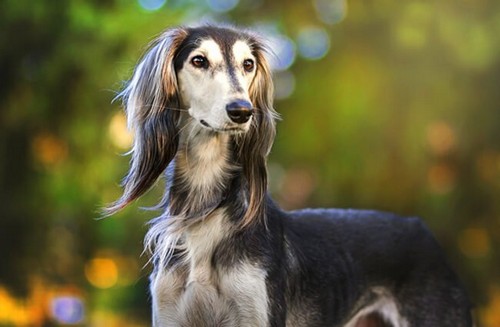 Saluki has been classified as a sighthound because they hunt by sight rather than sound or scent. This fancy breed is generally available for an estimated amount of 2,500 dollars and is considered one of the most expensive dog breed.
Saluki has a life span of 12 to 14 years. Its nature is calm and quiet and requires patient training. They do not enjoy rough activities and are considered ideal for life in apartments.
Saluki is a long-legged, deep-chested animal with sixteen to twenty-nine kg in weight. The females are smaller than their male counterparts.
The dog has a symmetrical and graceful appearance with their coat in several colors like red, fawn, white and even tri-color of white, tan and black. Saluki has the temperament to run long-distance at a very fast pace. Its stamina is remarkable, and the Guinness Book of World Records lists Saluki as being the fastest with a speed of 68.8 km/hour.
#13 Rottweiler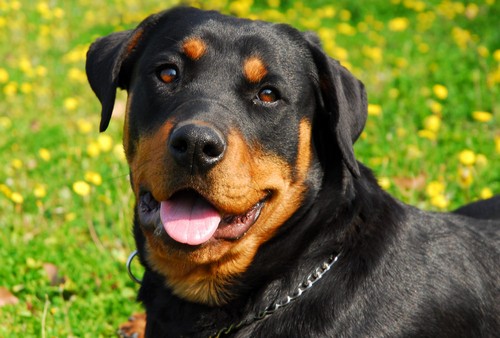 Rottweiler is easily available for a sum between 2,400 dollars and 8,000 dollars and is considered one of the most expensive dogs in the world. It is a bold domestic dog with abundant strength that can be used in herding livestock.
Rottweiler is known for its active power and intelligence. Proper training helps to hone their skills to maximum advantage. They are often used as guide dogs for rescue and search operations in police and army.
Rottweiler is a German origin animal that is also known as purebred. He looks powerful, intelligent, and strong and is best suited to being a working dog.
The animal is good-natured, obedient, and eager to work. Rottweiler is a courageous dog breed that has a desire to protect and serve. This powerful breed needs continuous physical activities and mental challenges for growth.
#14 Irish Wolfhound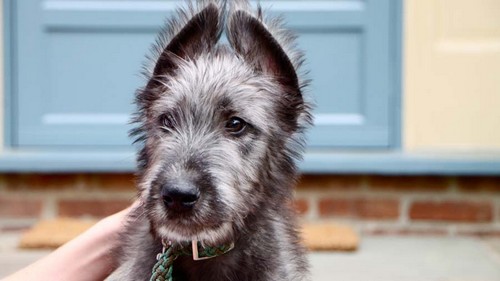 At an estimated 2,000 dollars, you can purchase an Irish Wolfhound.
It has joined the list of most expensive dog breed in the world. Important features include a height of nearly two feet and one hundred and eighty pounds of weight. These large dogs are rare introvert and protective by nature.
As the name suggests, Irish Wolfhound is originally from Ireland. Their thick coat makes them suitable for cold regions.  Contrary to their size, they are considered very patient and friendly.
They love moving with packs when hunting, but with time the breed is now domesticated and now lives affably with families like a prized family member.
#15 English Bulldog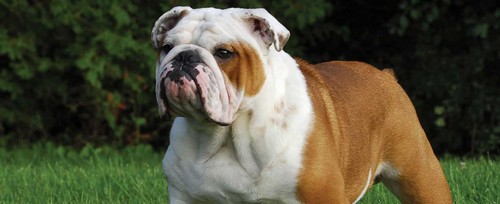 With a price tag between 1,500 dollars to 4,000 dollars, English Bulldog is one of the most expensive dog breed in the world. As the name suggests, it is originally from England.
The medium-sized dog has a wrinkled face pushed-in nose that is very distinctive to this breed. English Bulldogs have a brawny appearance and muscular and hefty build.
These purebreds are kind, stubborn, and courageous by nature. With their relaxed energy and gentle disposition, English Bulldog does not need much exercise.
Moreover, they can form strong attachments with children and get along well with other pets. Their loving nature makes them perfect pet suited for life in apartments.
#16 Czechoslovakian Vlcak – Expensive Dog Breeds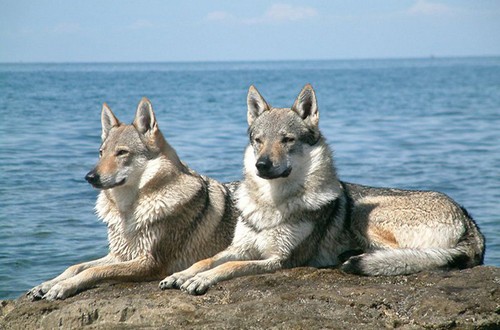 With a price tag of nearly 1,000 to 1,500 dollars, the Czechoslovakian Vlcak has gained entrance into the list of most expensive dog breeds.
It is available in the Czech Republic hence the name. It is the result of a breeding program between Carpathian Wolves and German Shepherd dogs. The animals are best suited to assist in security as they have been bred to assist in border patrolling and help in search and rescue operations.
Czechoslovakian Vlcak is obedient in temperament and is agile, strong, and powerful by nature. The Wolfdog is social and can easily form a relationship with humans and other small animals.
The dog is considered as the best companion of human beings. Unconditional love and loyalty cannot be measured in any way. Dog lovers are willing to pay a lot of money for specific breeds.
Have you set your sights on a particular dog, or is your child asking for a specific one? Be aware that the person you are buying from is a genuine and conscientious breeder; otherwise, you will become part of the fraud.
It is important to look for health clearances, and if possible, meet the mother of the puppy, you are buying as it will help you to determine the validity of the breeder's claims.
Thank you for reading our article about pets dogs breeding.