Alcoholic drinks have been in existence since time immemorial. It is an integral part of some cultures whereas in others it is frowned upon. Thousands of years have passed by but human beings have not stopped the consumption of alcohol. With time connoisseurs have developed refined tastes and the suppliers have invented techniques for making them better in terms of smell, flavor, color, and taste.
 In most cases, the basic ingredients while preparing alcoholic drinks are the same but the fact is that the actual prices do not depend solely on its quality. The brand name plays an important part in its valuation and helps to raise the price tag to a higher quotient.
Every one of us is aware that a fine bottle of alcohol will cost at least several hundred dollars but do you know that sometimes the bottle can cost even more than the price of a car. It is simply a budget breaker but the brands justify the excessive price because of its age, cost, ingredients and brand name.
You will find several alcohol lovers who are willing to pay exorbitant prices for a bottle and are proud of their accomplishment.
 Extravagance is the name of the game if you are looking for the most expensive drinks. The price matters a great deal whether you are drinking straight alcohol or a cocktail. Expensive drinks cannot be afforded by one and all and this is the reason why they find a place in everyone's thoughts and lists.
Brands have realized the importance of attaching the expensive tag to its portfolio and have thus created several limited bottles of alcoholic drinks that have been sold at extraordinary amounts. This helps them to stay in the limelight so that they will always be thought of as a high-class brand name.
#1 Tequila Ley.925 Liquor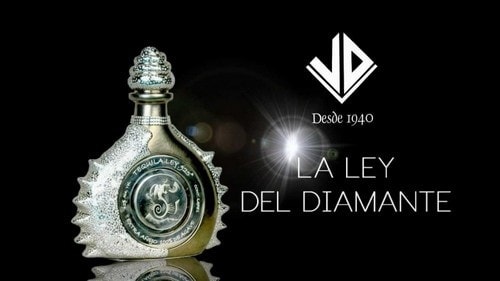 Tequila Ley .925 has the distinction of being listed in the world famous Guinness book of world records as the most expensive bottle of wine that has been sold to a Mexican collector for an exorbitant amount of $225,000. The bottle is named as Ley Diamante and its current amount is estimated at 3.5 million dollars.
The designer of this most expensive bottle of alcohol is Jose Davalos Mejia and since its creation has been exhibited at several cities like Paris, Moscow, London, and Berlin.
Ley is highland tequila that is sold in a gorgeous bottle made from platinum weighing two kg and enriched with four thousand and one hundred white diamonds.  It took nearly ten months and hard labor of seventeen artisans to make the bottle that holds this distinguished alcohol.
This premium bottle of Extra Anejo was created in Jalisco at Hacienda La Capilla distillery. It is made from qualitative agave, has an alcohol content of 42% and has been rested for seven years in the barrel.
#2 Henri IV Dudognon Heritage Cognac Grande Champagne Liquor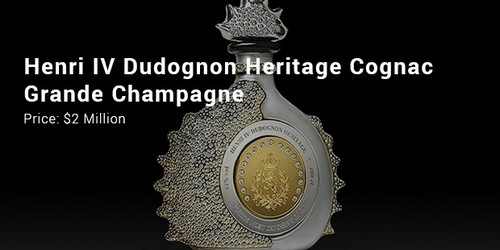 If you are looking for the most expensive liquor you must opt for Henri IV Dudognon Heritage Cognac Grande Champagne. Sold at 2 million dollars it owes its huge price tag to the fact that it is more than one hundred years old and has been aged in oak barrels.
Packaging matters a great deal especially in the case of this high-priced and most expensive liquor bottle which was made by Jose Davalos Mejia from sterling platinum, 24-carat gold and studded with an estimated six thousand and five hundred diamonds.
This rare cognac is named after King Henri IV and was produced since the year 1776. It is a limited edition series that is very popular because of its expensive price tag. The extravagant bottle weighs nearly eight kg and is filled with 100 cl. of extraordinary Dudognon Heritage Cognac Grande Champagne. It has an alcohol content of 41%.
#3 Diva Vodka Bottle Liquor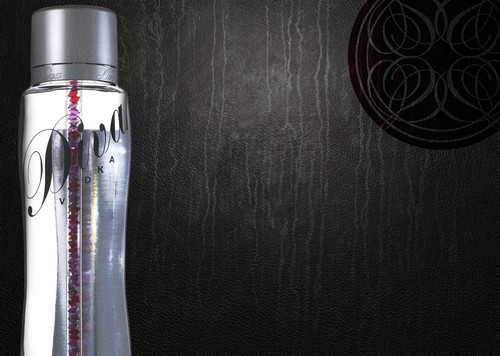 At a cool one million dollars Diva Vodka occupies one of the topmost positions as the most expensive liquor bottles in the world. As the name suggests it is rare vodka that is triple filtered at Blackwood Distillers in Scotland. The first step includes ice filtering and then it is passed through Nordic birch charcoal and lastly through sand that includes semi-precious and precious gems.
The actual reason for such a high price tag of a bottle of Diva Vodka is because of its packaging as Swarovski crystals are integrated into the middle of the glass-centered bottle. This super premium vodka bottle was produced in the year 2007 and has gained prominence over the years because of its expensive tag.
You can drink the gem-filtered vodka either neat or by mixing it with another premium cocktail. Belonging to the brand Diva the bottle is available in a 700ml glass bottle with an alcohol content of 40%.
#4 1945 Romanee-Conti Wine Liquor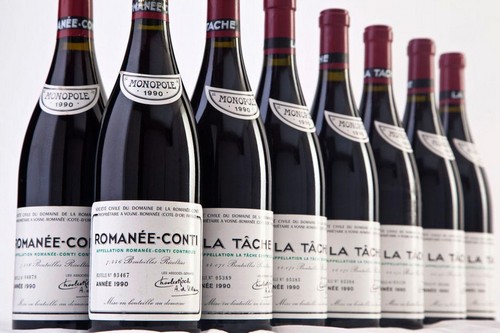 Priced at 558,000 dollars 1945 Romanee-Conti Wine was recently auctioned at Sotheby's in New York.  It exceeded its actual price and became one of the most expensive alcohols to be sold in the market. The 750ml burgundy was part of the six hundred bottles of wine that were produced in the year 1945 by Domaine de la Romanee.
Romanee-Conti is actually a vineyard that produces an estimated three thousand five hundred bottles of wine on a yearly basis. All the wines that come out from this vineyard are rare and sought after. The bottle that sold for such an exorbitant price earlier belonged to Robert Drouhin's private collection. The 1945 vintage is a unicorn wine and is considered very special.
#5 Dalmore 62Liquor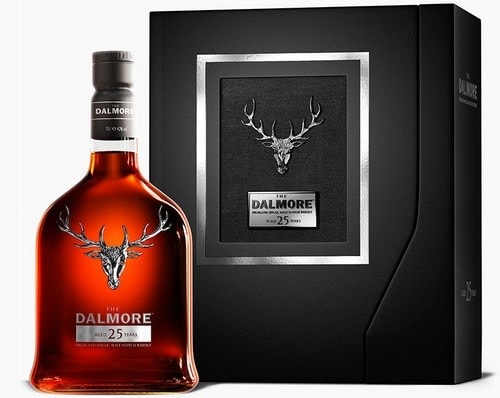 Dalmore 62 is a limited edition whiskey as the brand has manufactured only twelve such bottles. It was sold to an anonymous buyer at Changi airport in Singapore at a massive amount of 215,000 dollars taking it to the list of most expensive liquor. The 700 ml bottle is sufficient for pouring several drinks.
Dalmore 62 is considered expensive, precious as well as rare. This 62-year old single malt was aged for 62 years in an Oloroso cask before being bottled. They were mostly created in Dalmore Distillery in Scotland and had a strength of 40.5% volume. The bottles are considered a sound investment by specialists.
#6 Armand de Brignac Midas Liquor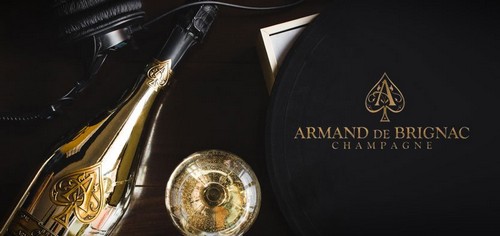 Armand de Brignac Midas was sold at a staggering amount of 215,000 dollars making it one of the most expensive liquor bottles in the world. Inspired by the myth of King Midas this champagne bottle weighing 45 kg was handcrafted by eight artisans. It is considered a premium champagne bottle in the world of luxury alcoholic drinks.
There are only six limited edition bottles in the world of most expensive liquor Armand de Brignac Midas. It is produced with the help of old-world techniques to give it an authentic flavor in Chigny-Les-Roses in France. This full-bodied and complex alcoholic drink is considered both lively and fresh as it has light-floral notes. The blend is a mixture of 20% Pinot Meunier, 40% Chardonnay and 40% Pinot Noir. Creamy texture, fruity aroma, sumptuous palate, and silky finish make it one of the most coveted and expensive alcoholic drinks in the world.
#7 The Sapphire Revelation By Bombay Liquor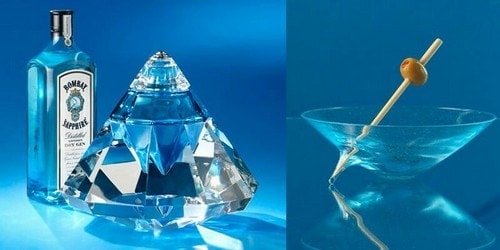 Bombay is one of the most popular companies based in London that deals in making of gin. The Sapphire Revelation is a limited edition series produced by Bombay and is priced at an extraordinary amount of 200,000 dollars, making it one of the most expensive alcohols.
The handcrafted gin bottles are jewel-shaped and five of them have been made from Baccarat crystal, diamonds and sapphires. These are considered a work of art and are filled with the best available gin in this world.
#8 Penfold Ampoule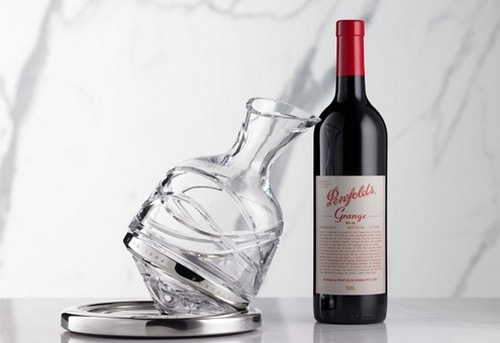 A bottle of Penfold Ampoule has been sold for 170,000 dollars and is now considered one of the most expensive alcoholic drinks. It was launched at a tasting ceremony that was held in Moscow.
Only twelve bottles of Ampoules have been manufactured till date and the glass ampoule which is hand-blown includes Penfolds Block 42 Kalimna Cabernet Sauvignon 2004 vintage. Each of the handmade bottles is numbered to show its uniqueness and they contain 750 ml of red wine. It comes with a specially designed wooden case by Andrew Bartlett. The credit for metal detaining, in fact, goes to Hendrik Forster, an Australian designer.
This is surely one of the most expensive red wines in the world and an important element of this bottle is that whenever the owner decides to open it a member of the winemaking team will be present at the opening. It is manufactured at a single vineyard and is completely encased in glass ampoule that does not have a screw-cap.
#9 Chateau d'Yquem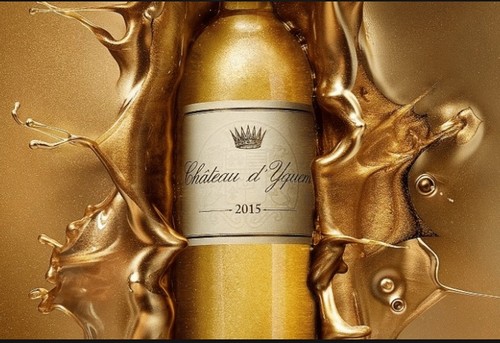 A bottle of 1811 Chateau d'Yquem was sold at 130,000 dollars to Christian Vanneque, a French collector, making it one of the most expensive alcoholic drinks in the world. Before its purchase, the bottle had to undergo a lot of scrutinies to test its authenticity. An inspection confirmed that the color, punt, and shape were in accordance with the required specifications.
This vintage sweet wine from Bordeaux producer is considered one of the rarest and finest white wines in the world. Proper care will keep a bottle of Chateau d'Yquem perfect for more than a century. It is known for its sweetness, concentration, and complexity. Chateau d'Yquem is a pale, bright gold shade at the onset and its color darkens to bronze-chestnut as it ages. Wine experts have given it a score of 100/100 making it one the most coveted and perfect white wines in the wine industry.
#10 Remy Martin Louis XIII Jeroboam Cognac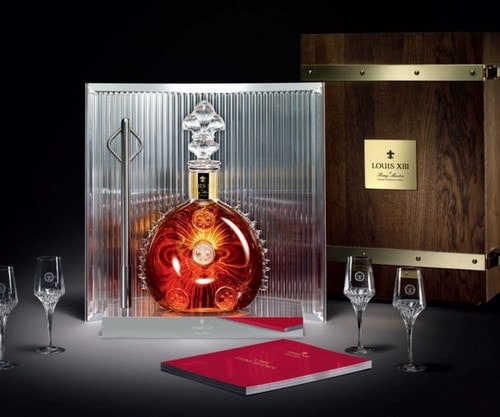 Remy Martin Louis XIII Jeroboam Cognac is a fine cognac that has entered the list of most expensive liquor because of its price tag of 29,000 dollars. Every year the producers release a limited number of this super-premium cognac bottles for its distinguished connoisseurs.
The decanter that holds the alcohol has been created by the efforts of nine craftsmen that worked at Cristallerie de Sevres. The bottle is transported in a wooden box and if you want to sample the drink you will have to use a pipette. The cognac is a blend of passion fruit and jasmine and is complemented by notes of fig, prune, iris, nutmeg, and ginger.
#11 Legacy by Angostura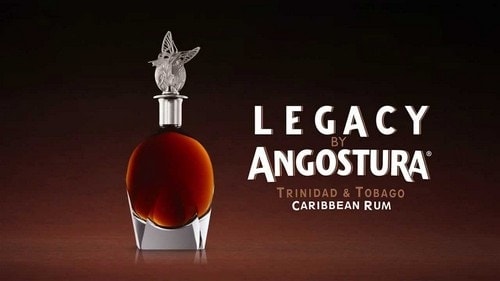 The bottle of Legacy by Angostura has been sold at 25,000 dollars and is now considered one of the most expensive alcoholic drinks in the world. In the year 2012 twenty decanters of rum were released for sale in order to celebrate the 50th independence anniversary of Tobago and Trinidad.
It is a silver and crystal decanter that holds 500ml of rum and was created by Asprey of London. A wooden handmade case and sterling-silver topper are available along with this high-quality and most expensive alcoholic drink. The rum is chill-filtered and has an alcohol content of 40%. It has been aged for at least seventeen years in Bourbon bottles and was composed of a mix of seven precious and rare quality rums. This limited edition rum is considered unique amongst the experts.
#12 The Winston Cocktail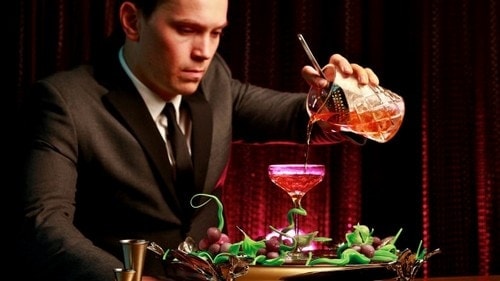 The credit for the world's most expensive alcoholic drink and a cocktail goes to Joel Heffernan, a bartender in Melbourne that works in Crown Casino Club. It was purchased by James Manning, a businessman from New Zealand for 12,500 Australian dollars. Remember it is not a bottle which you can take home instead is a cocktail, a single mix.
Due to the rarity of ingredients, the impressive drink tops the charts as the most expensive cocktails in the world. It is considered delicious, high-priced, refined, elegant and most importantly a luxury drink that cannot be afforded by every Tom, Dick, and Harry. If you are interested in having a glass of Winston Cocktail you will have to place your order two days beforehand.
#13 Vieille Bon Secours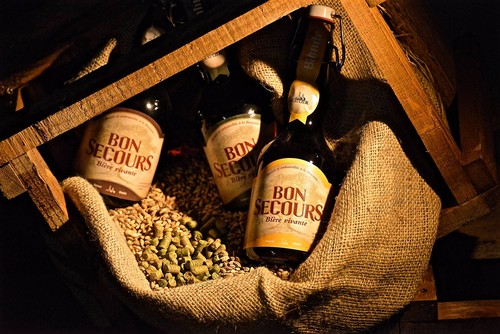 Vieille Bon Secours is a 12-liter beer bottle that has been brewed in Peruwelz in Belgium and presented to the market by Belgium Company La Brasserie Caulier. Each bottle is priced at 1,200 dollars and is considered one of the most expensive alcohols in the world.
The artisanal beer is aged for ten years and has 8% alcohol content with toffee flavor and complex taste. In the world of expensive alcoholic drinks, it is the beer that has been able to hold on to a distinctive place because of its high price tag.
#14 Glenfarclas 1953 Queen's Coronation Decanter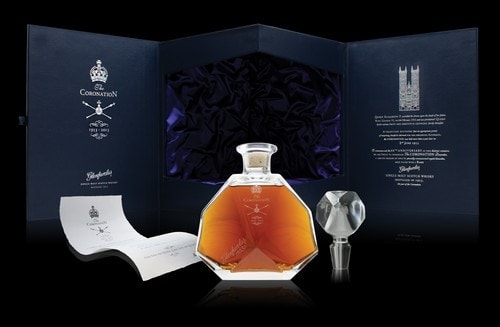 Glenfarclas is a distillery in Scotland that boasts of traditional methods to create some of the finest alcoholic drinks in the world. Glenfarclas 1953 Queen's Coronation Decanter is a single-malt scotch whiskey that was specially created to celebrate Queen Elizabeth's 60th coronation anniversary in the year 1953.
The whiskey that is filled in the decanters has been aged for nearly sixty years in a single oak cask in the cellars of the distillery Ballindalloch. The 700ml bottles with 51.1% cask strength were distilled in the year 1953 and bottled in the year 2012.
Alcohol has been considered an acceptable drink in most societies because people from all over the planet indulge in it in one way or other. Some drink it regularly, some occasionally; some prefer cheap and reasonable dinks whereas others are on the look-out for exceptional ones that are expensive.
If you are not bogged down by price tags then you can opt for an expensive bottle that is only available at selected places. Premium and most expensive liquor bottles are revered by one and all and most of the alcoholic lovers would trade their soul for a sip from such magnificent and expensive bottle.
Thank you for reading our article about most expensive liquor and expensive alcoholic drinks in the world
Please leave us a comment and feedback for our most expensive liquor alcohol in the world
Liked this post? Check out these detailed articles on
Topic of Most Expensive
Alternatively, check out the Marketing91 Academy, which provides you access to 10+ marketing courses and 100s of Case studies.