Root beer has been a well-liked beverage since the 18th century, and with time its popularity has gained momentum.  It was generally the first supervised drink teenagers tasted under supervision during their transition stage from teenager to adults. This is why people still retain their taste and stick to it in their adult years. It is at times bitter and sometimes sweet, but the thing is that good root beer has a kick of its own.
People are often confused whether root beer is an alcoholic or non-alcoholic drink. It is manufactured with the help of the root bark of the Sassafras tree and is considered by experts as a typically non-alcoholic drink that is carbonated and caffeine-free.
As per several reports, root beer has managed to stay in the limelight and brands have been able to generate massive sales. This incredible feat deserves acknowledgement, and this is why we are offering information about some of the top root beer brands.
Top 10 Root Beer Brands
1. Barq's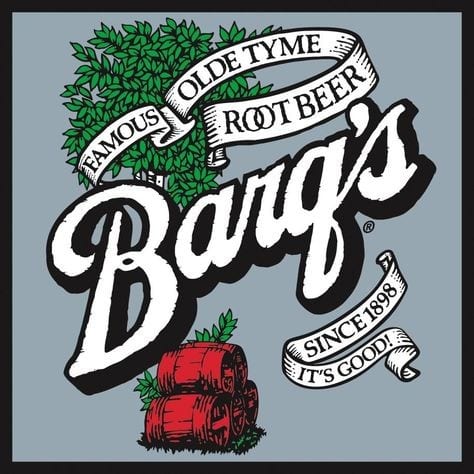 If you want to understand a brand, read its slogan, and this has proved apt for the top root beer brand Barq's whose tagline is Barq's has bite. This American origin brand is noted for having caffeine content, and this is why it has become a favourite amongst root beer lovers.
The brand Barq's was found in the year 1898 by Edward Barq. Currently, the brand is owned by the Barq family and is manufactured and bottled by The Coca Cola Company.
The product portfolio of Barq's include
Barq's Root Beer
Diet Barq's Root Beer
2. A&W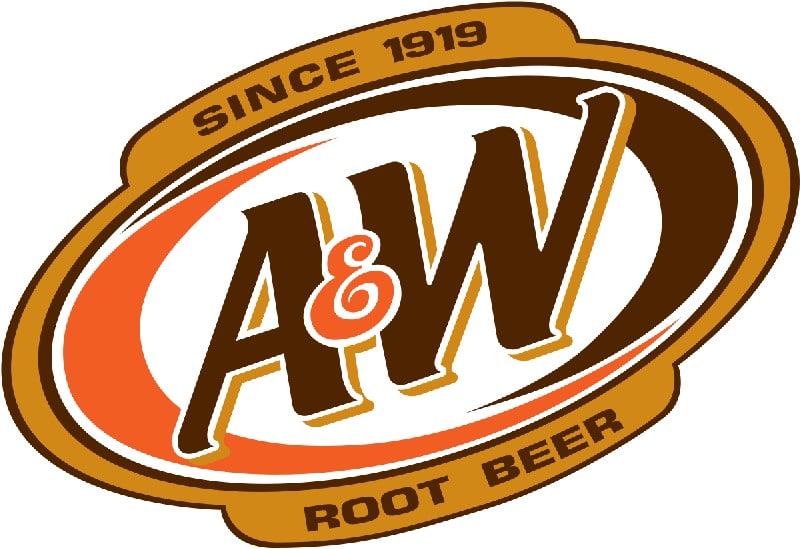 A&W brand initially was found in the year 1919 by Roy W Allen. He entered into a partnership with Frank Wright in the year 1922 to create the existing A&W whose products at that time were mostly available in Canada and the United States.
Currently, the rights to its products are owned by Keurig Dr Pepper in the United States, The Coca Cola Company in Canada and A&W Canada. The US variant brew is also sold in Italy and Asia where the A&W has restaurants and even in Chile and Australia.
A&W root beer is a perfect blend of frothiness and sweetness with a bubbly fizz that rocks your taste buds. It has the right amount of sugary taste without being extremely sweet. This delicacy tastes perfect when it is on the verge of freezing. The product line of the brand includes
A&W Sugar-Free Root Beer – It was introduced in the year 1974 and relaunched in the year 1987 as Diet A&W
A&W Ten – Introduced in the year2013 as a low-calorie root beer
3. IBC Root Beer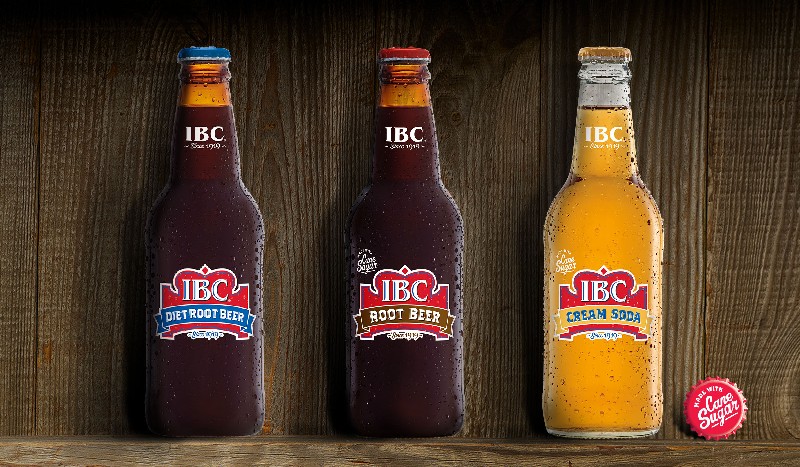 IBC Root Beer, as the name suggests, is one of the top root beer brands in the world. It was found in the year 1919 and owned by IBC which went out of business later on. After changing hands a few times, the brand was sold in the year 2008 to its current owner Keurig Dr Pepper.
In the year 2016, the root beer was reformulated, and high-fructose corn syrup was replaced by cane sugar. Originally the bottles were distributed in a pack of six which has been replaced by a pack of four. Its current product line includes
IBC Root Beer
IBC Diet Root Beer
4. Dad's Root Beer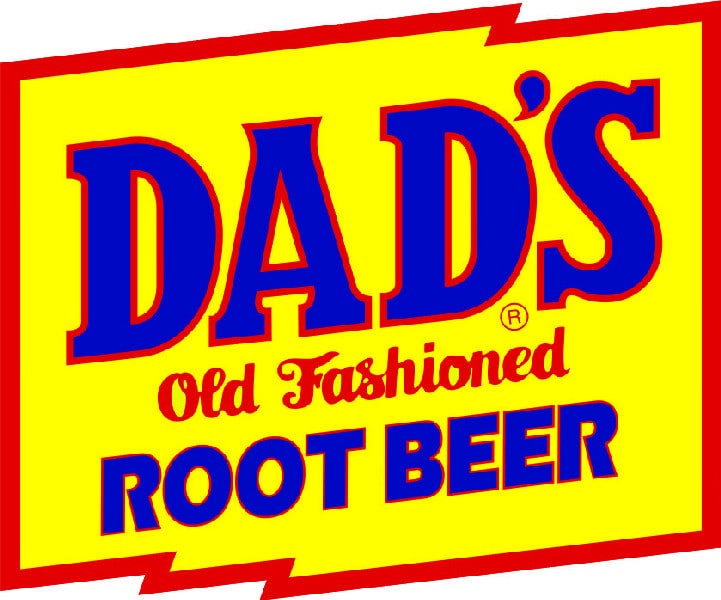 Dad's Root Beer is one of the top root beer brands in the world. It was introduced in the year 1937 in Chicago by Barney Berns and Ely Klapman. In the current scenario, the root beer brand is owned by Hedinger Brands LLC and marketed and sold by Dad's Root Beer Company LLC.
The American origin premium root beer is copper/ brown and a favourite amongst enthusiast root beer lovers. The unique product has the essential ingredients, namely vanilla, liquorice and wintergreen. The product line of Dad's Root Beer includes the following flavours
Diet Dad's Old Fashioned Root Beer
Dad's Old Fashioned Root Beer
5. Hires Root Beer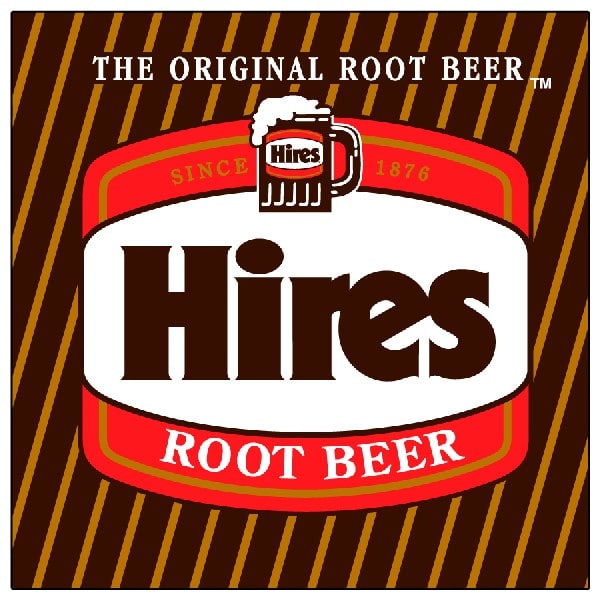 Hires Root Beer was created by Charles Elmer Hires, who was a pharmacist in Philadelphia. It was introduced in the year 1876 and considered one of the best root beer of its time. Currently, the American origin brand is marketed by Keurig Dr Pepper.
The Hires root beer is caramel in colour and has the distinction of being the original root beer of the United States. The company has used aggressive marketing policy to advertise its product and gain positive visibility in the consumer market.
The product was synonymous with high quality, and this is why it was appreciated by people who loved a good root beer. Its product line includes
6. Stewart's Root Beer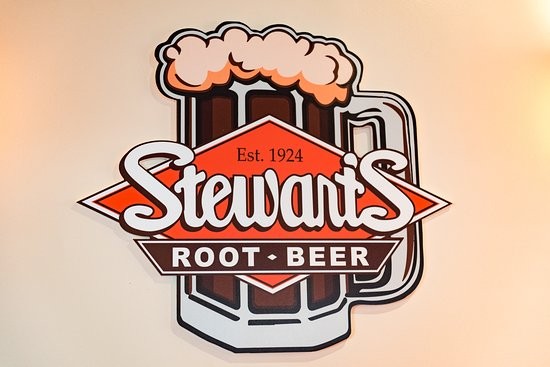 Stewart's Fountain Classics is one of the top brands of American origin that is associated with root beer and soft drinks. The company started a chain of root beer stands in the year 1924 in Mansfield, Ohio by Frank Stewart.
In the year 2000Cadbury Schweppes PLC purchased the brand Stewart's and started marketing it in the world. In the World Cup of Root Beer of the year, 2006 Stewart root beer was acclaimed as the top root beer brand.
The bottles of Stewart's root beer are tinted amber whereas some of them are clear. The drinks are available in 355 ml glass bottle that has twist-off tops. Its product line includes
Stewart's Root Beer
Stewart's Diet Root Beer
7. Virgil's Root Beer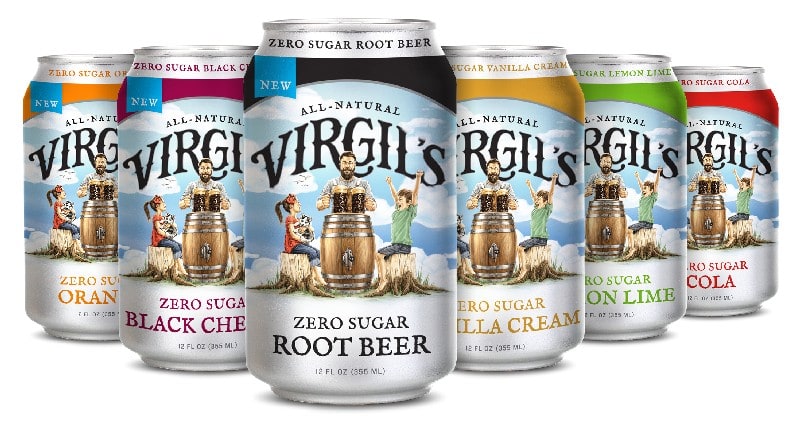 Virgil's Root Beer was developed in the year 1994 by Jill Fraser and Edward Crowley who at that time were co-owners of Crowley Beverage Co. In the year 1999 Virgil's Root Beer was acquired by Reed's Inc.
It is one of the top root beer brands in the world and the years 1997, 1996 and 1994 has won the prestigious "Outstanding Beverage" Award at the International Fancy Food and Confection show.
The root beer is created by blending cane sugar and natural spices like liquorice, anise, cinnamon, vanilla, nutmeg and cloves. The product line of Virgil's Root Beer includes
Virgil's Zero Sugar Root Beer
Virgil's Handcrafted Root Beer
8. Frostie Root Beer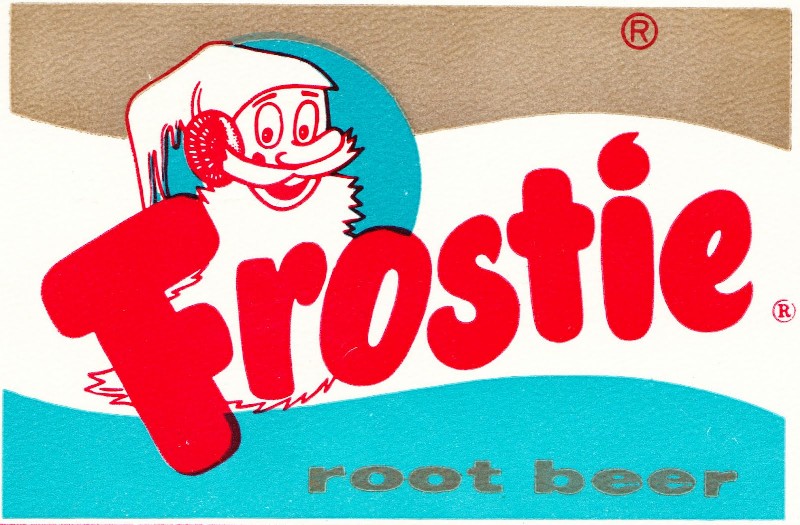 Frostie Root Beer is an American origin brand sold in its country of origin United States of America. It was introduced in the year 1939 and produced by The Frostie Beverage Company that was owned by George Rackensperger. After changing ownership several times, the brand was last sold in the year 2009 to Intrastate Distributors Inc.
The Frostie Root Beer is available in caramel colour and is made with pure cane sugar. Other essential ingredients in its making are carbonated water, citric acid, artificial flavours and sodium benzoate. The long neck bottles are quite attractive to look. The product line of Frostie Root Beer includes
Frostie Diet Root Beer
Frostie Vanilla Root Beer
Frostie Root Beer
9. Mug Root Beer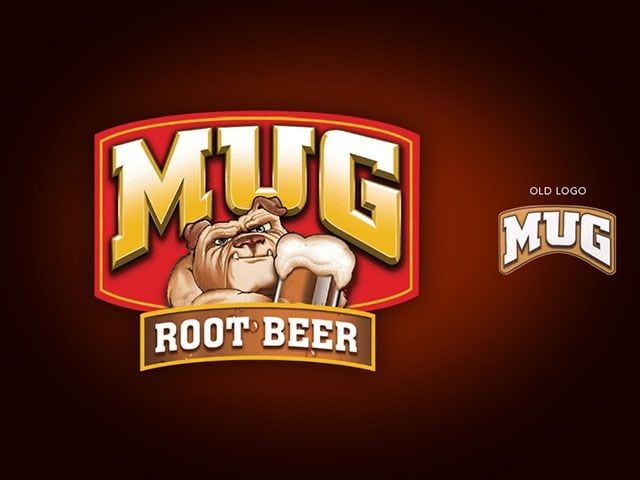 Mug Root Beer is one of the top root beer brands in the world-famous for its exclusive taste and flavour. This American origin brand product was produced in the 1940s by Belfast Beverage Company as Belfast Root Beer in San Francisco, California.
Later the product name was changed to Mug Old Fashioned Root Beer. Currently, the root beer is produced by New Century Beverage Company, which in turn is a subsidiary of its parent company PepsiCo.
The Mug Root Beer has a bulldog holding a mug of root beer as its mascot. The product line includes
Mug Root Beer
Diet Mug Root Beer
10. Sprecher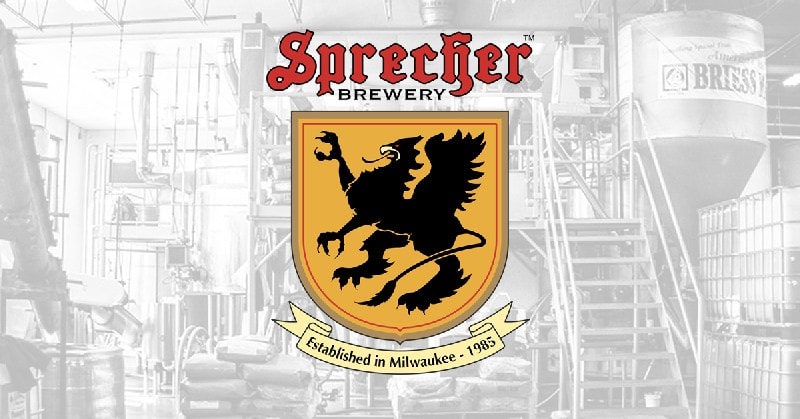 Sprecher is the name of the brewery in Glendale and was found in the year 1985 by Randal Sprecher. This craft brewery produces sodas, flavoured malt beverages and an assortment of beers for its consumers.
Sprecher is recognized in the world not for alcoholic beers but for its root beer which is of top-notch quality. The primary ingredient used in making the root beer is raw Wisconsin honey which gives it a distinct flavour. Its product line includes
Hard Root Beer
Lo-Cal Root Beer
Root beer has a mystery quality to it even if it is not a typical alcoholic brew, but people often consider it one.  Although the base flavour remains the same, each root beer has a distinct quality to it because of subtle and some not-so-subtle flavour notes.
The brew has gained immense acceptance, and this is the reason new brands are entering the market and challenging the older brands for a market share and supremacy.
Liked this post? Check out the complete series on Lists