Watches come in various types and sizes. There are many watches which are differentiated based on the design of watches as well as the way they show time. Some of these watches are also hand crafted and loved more because of it. Few of the watches also show various time zones adhering to other countries. It is developed based on the spring powered clocks of the 17th century. It is motorized by twisting a mainspring and the time is preserved with an oscillating balance wheel.
The following are the top watch brands across the world. Most of them are ranked based on their sales and brand equity across the globe. 
1. Rolex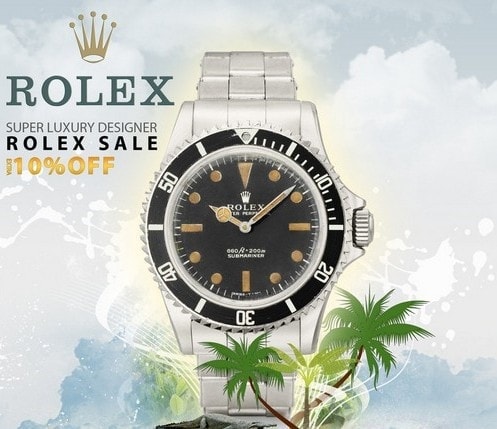 Rolex is a watch manufacturing company that is headquartered in Switzerland. It is a very prestigious brand. These watches are well fashioned from the premium raw materials and are assembled together. All the components of the watches are designed and manufactured in-house that meets the standards. It is considered as one of the world's largest single luxury watch brand and produces more than 2000 watches per day.
Their collections are well-known with the names Air-King, Cosmograph Daytona, Datejust, Day-Date, Explorer, GMT Master II, Milgauss, Oyster Perpetual, Pearlmaster, Sea-Dweller, Sky-Dweller, Submariner, Yacht-Master, and Cellini. The watches are designed to suit every interest, lifestyle, and personality. Due to their popularity in watchmaking, Rolex has reached to the top watch brand globally.
2. Citizen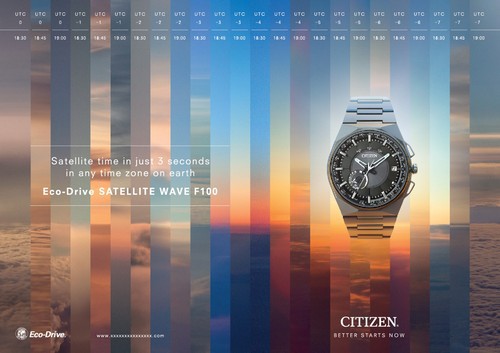 Citizen is a watchmaking company which is headquartered in Tokyo, Japan. It endorses creativity and excellence in their manufacturing. The design and quality it makes are astonishing. The various collections under men's watches are eco-drive, Eric Larsen, Promaster, Primo, Satellite wave, Atomic timekeeping, Drive from citizen and Naismith.
The watches come with strap or bracelet band and have various sizes. The Ladies watch collections are eco-drive, Billie Jean King, Citizen L Sunrise, Silhouette Crystal, Silhouette Diamond and Drive from Citizen. The watches come with strap, bracelet and bangle bracelet in various sizes. Citizen watches being available for all age categories and having many products, it is considered as one of the top watch brands.
3. Cartier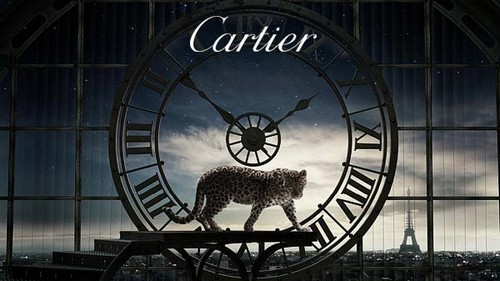 Also regarded as a top watch brand, Cartier brand of watches were introduced during the year 1918. It has various collections of watches for both men and women. The men's watch collections are Drive de Cartier, Tank, Ballon Bleu De Cartier, Santos de Cartier, Calibre de Cartier, Clé de Cartier and Ronde de Cartier. The women's collections of watches are Panthère de Cartier, Tank, Ballon Bleu de Cartier, Clé de Cartier, Baignoire, Ronde de Cartier, and Tortue.
Additionally, it provides various models for gifting options like select your strap, Cartier classics, New arrivals for her, New arrivals for him, Chronographs & more for men, Diamond men's watches and Cartier creations catalogs. Apart from watches, Cartier also has various other products like Jewelry, leather goods, and accessories. Due to their popularity and brand, Cartier is considered as one of the top watch brands globally.
4. Seiko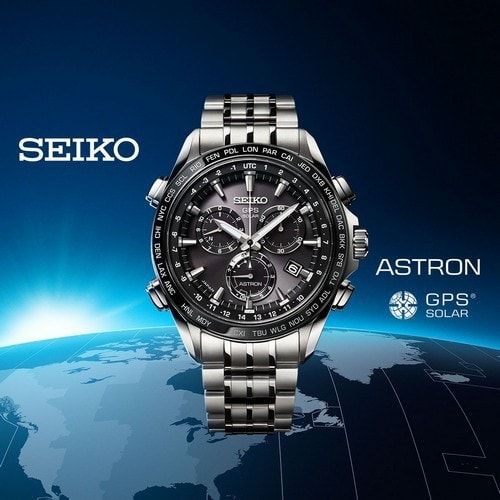 "Always one step ahead of the rest" is the vision of the watchmaking company Seiko that stimulated the company into the world of watchmaking. Seiko takes care of the watchmaking to increase the beauty and value of the watches.
The world's first GPS solar watch was introduced under the name Seiko Astron during the year 2012. This watch has brought glories to this company and was recognized worldwide. Seiko aims at applying their innovations in the design of the watches and also to generate an emotional bonding with the customers. The company also aims at meeting the requirements of the customers and generate a value for the customers. Due to their service and variety of product, Seiko is considered as one of the top watch brands.
5. Omega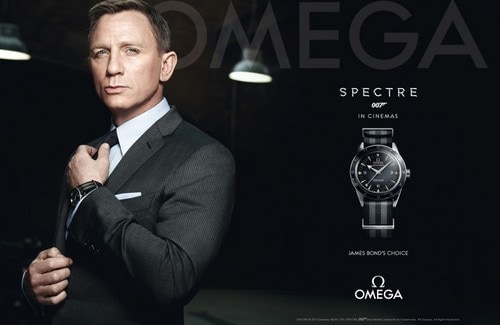 Also regarded as a top watch manufacturing company, Omega is headquartered in Bienne, Switzerland. The Omega watches are planned in such a way that the customers get the right company to depend on. It accompanies the users all through the life and it will provide the users with beauty and accuracy.
Omega provides services to their customers at regular intervals to ensure the customers receive the best care. Omega has been the timekeeping device officially during the Olympic game events. The various collections of Omega are Baselworld 2018, Constellation, Seamaster and Speedmaster.As Omega is a well-known brand of watch, it is considered as one of the top watch brands in the world.
6. Casio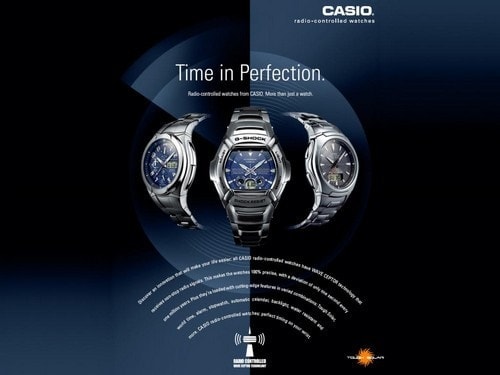 Casio is an electronics manufacturing company that is headquartered in Tokyo, Japan. It manufactures various products like mobile phones, calculators, watches and many more. Casio watches are a popular brand and the watches provide active and quick support for people who set the step ahead of the pack. Few of their popular products are G-Shock GA700UC, Baby-G, Protrek which is a smart android wear and Bluetooth enabled EDB800.
It also has Bluetooth sports gear, Wave skeptic, classic, databank, and sports brands. The G-Shock watch is built tough with absolute toughness. It has a shock resistant structure. The Baby-G watch is tough and cool and possesses a unique mix of function and fashion. Edificio brand is known for its speed and intelligence. As Casio is a popular brand in electronics and have many products in watches, it is considered to be one of the top watch brands in the world.
7. Swatch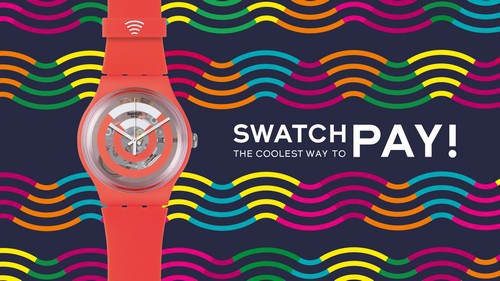 Also considered as a top watch brand, Swatch is headquartered in Biel, Switzerland and founded in the year 1983.Their main product is wrist watches. The main brands of watches are Spring-Summer 2018, Mediterranean Views, the swatch vibe, Brit-In, A Gala Night, Countryside, Swatch X You, Flik Flak Play It. Their watches have a metal case, plastic case or leather strap.
Swatch also produces sunglasses and wall clocks. Their watches fall under the category of men; women and kids watch and provide an eye-catching classic mechanical watch. The company also provides warranty for the products also with an excellent customer service. As it is one of the fastest growing companies in watches, Swatch is considered as one of the top watch brands in the world.
8. Patek Phillippe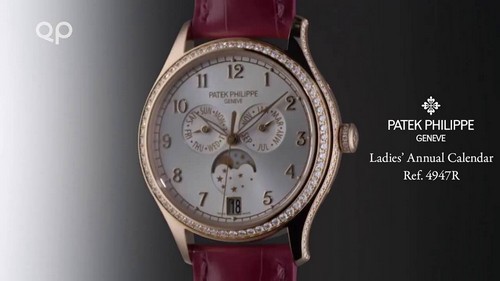 Founded in the year 1839, Patek Phillippe is a watch manufacturing company that is headquartered in Switzerland. It has an exciting and a continuous history of their 180 years of journey. Started with pocket watches, now it is into manufacturing watches that use the latest technologies and are complicated. Currently, it designs and manufactures watches that are complicated. It is considered as one of the world's respected manufacture in the watch.
Patek Phillippe has numerous models that cater to the taste of different people. Few of their models are Grand complications, Complications, Calatrava, Gondolo, Golden Ellipse, Nautilus, Aquanaut, Twenty-4 and Pocket watches. As they are into watchmaking for considerable years, Patek Phillippe is considered as one of the top watch brands in the world.
9. Chopard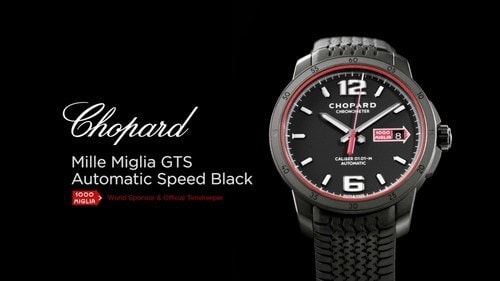 Founded in 1860, Chopard is a watch manufacturing company that produces high accuracy watches and jewelry. It is known for its quality craftsman and authenticity. Over the years Chopard has entered into the luxury brands of watches and jewelry.
It has a quite few collections with complicated mechanical timepieces. The collection of the men's watch is LUC, classic and classic racing. Women's watch collections are happy sports, happy diamonds, Imperiale, Classic, La Strada, LUC and diamond watches. The watches are made by expert craftsman with an artistic appeal. Chopart has more than 120 stores across the world. As Chopard has much product selection, it is considered as one of the top watch brands in the world.
10. Fossil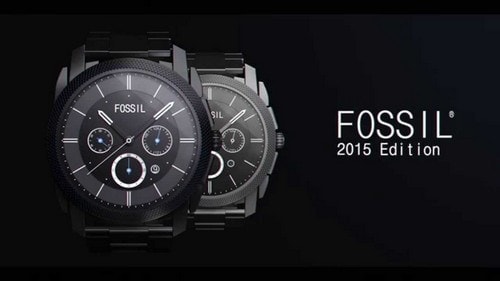 Fossil is an American lifestyle and watches manufacturing company. It is deeply rooted in their reliable antique and design. Fossil creates many high-quality products like watches, jewelry, bags and many more products. Their watches are designed traditionally with renewed types and materials. The manufacturers make use of innovation to design unique watches.
Through their designs, they make people feel more connected and happy. The company has about three global regions, 59 offices around the globe, 150 countries of business and operations and more than 500 stores that owned by the company across the world. As they are being operated across the world, Fossil is considered as one of the top watch brands in the world.
11. Movado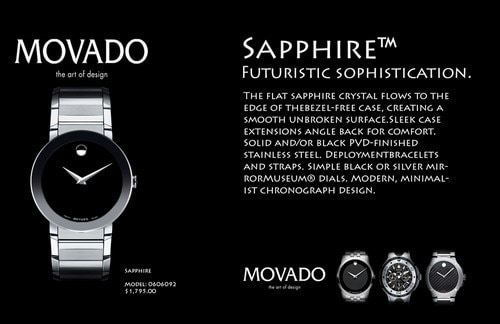 A Swiss watchmaker company, Movado was founded in the year 1881. It is located in La Chaux-de-Fonds, Switzerland. Having many years of experience in watch manufacturing, Movado has received about 200 international awards for their design and technology used in watchmaking. Movado has their manufacturing facilities in Switzerland, corporate office in New Jersey, United States and sales office across the world. More than 1330 employees work for this company.
The timepieces of Movado have been one of the permanent collections of museums across the world. It has a rich legacy in watchmaking due to their innovation of the various products. The brands of this watch company are Aleena, Amorosa, Esperanza, Bela, Moderna, Movoda ultra slim and many more. Due to their wide range of products, Movado is considered as one of the top watch brands in the world.
12. Bulgari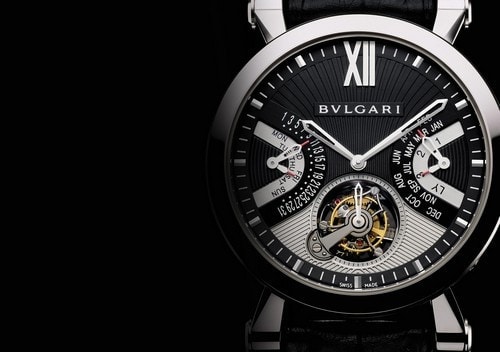 Also one of the top watches brands in the world, Bulgari watches are designed by integration the Swiss and Italian designs.Bulgari makes use of the highly sophisticated mechanism of the most precious material. The watches manufactured for men and women are the great work of their craftsmanship which has a unique style.
The various brands of Bulgari are Cerchi, Bvlgari-Bvlgari, Bvlgari carbon gold, piccolo cetane, solotempo, tubogas, Roma, Roma pianissimo, Diagono Magnesium, Diagono Scuba. Apart from watches, Bulgari is also into various products like jewelry, bridal, leather goods, accessories, and fragrances. Due to their high-quality product, Bulgari is considered as one of the top watch brands in the world.
13. Tag Heuer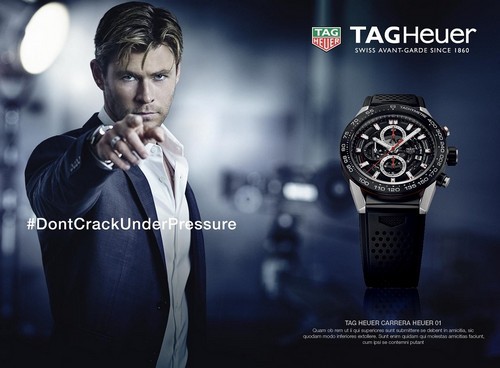 A luxury watchmaking company, Tag Heuer, designs, manufactures, and markets watch. It is headquartered in Switzerland and has about 150 years of experience in this watchmaking. Apart from watches it also manufactures fashion accessories. Tag Heuer is an amazing company that continuously transformed the making of watch ever since its occurrence in the year 1860. The watches have undergone various technical and aesthetic revolutions.
The watches are trustworthy and strong. It produces exceptional quality watches which give a joy and satisfaction to wear. This luxury watch brand attracts more people especially the younger generations and encourages them to use this beautiful watch to wear on their wrist. The company has more than 170 boutiques and about 1600 employees working for their company globally. It has also about 150 centers dedicated to customer service. Due to their wide products and their luxury brand, Tag Heuer is considered as one of the top watch brands in the world.
14. Piaget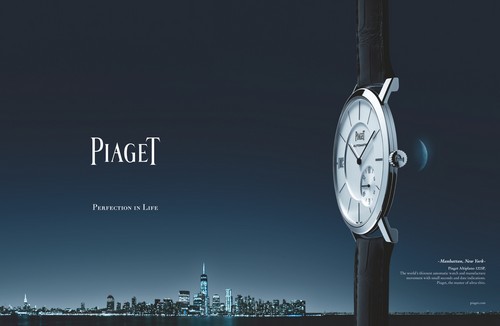 Piaget is into crafting luxury watches and jewelry since 1874. It designs and develops its watch movements in-house. Piaget watches are intended to suit the needs of all people. The various collections of watches that it develops are gifts, ultra-thin watches, complication watches, skeleton watches, exceptional pieces, gold bracelet watches, tourbillon watches, chronograph watches and steel watches.
All these categories of watches have the unique and sleek design that will be liked by the users.Few of their brands are Altiplano, limelight gala, Piaget polo, jewelry watches and many more. It provides excellent services to their customers. As Piaget has been into watch product for many years and because of their wide array of products, Piaget is considered as one of the top watch brands.
15. Gucci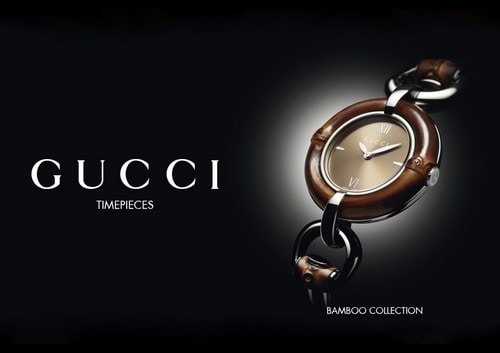 An Italian brand, Gucci is a luxury brand of leather and fashion goods. It is the highest selling Italian brand that is recognized worldwide. It operates in about 278 stores across the globe. It also provides their products as a wholesaler to various franchisees and other stores.
The products provided by Gucci are designed and developed with utmost care in order to provide extensive and modern look with the great focus on quality.The watches designed by them provide unique designs for men and women. Few of their products for women are Vintage web watch, G-frame watch, Gucci Sync watch, G-timeless watch and many more. The products for men are G-timeless, Constance and many more. As Gucci is a popular brand, it is considered as one of the top watch brands globally.
16. Tissot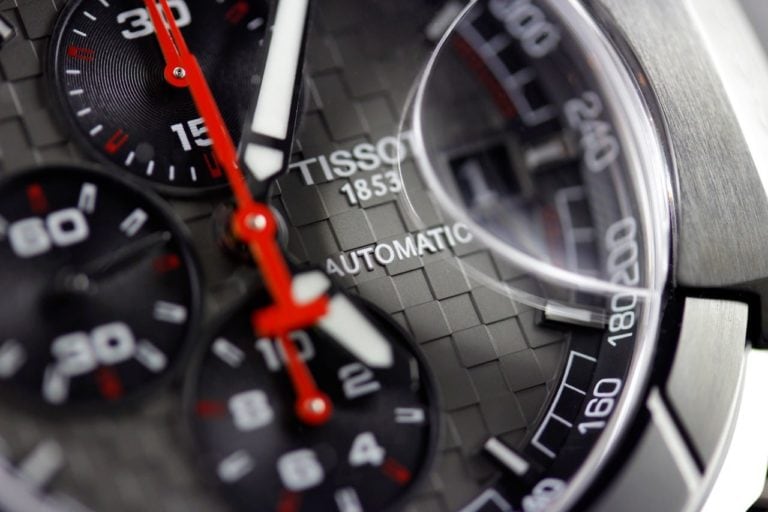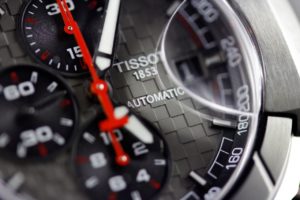 Also regarded as one of the top watch brands across the globe, Tissot designs and develops luxury watches for men and women.Tissot is a Swiss company since 1853. Over the years, the company has produced high-quality watches that suit the user needs. Their popular collections are touch collection, T-sport, T-classic, heritage, T-lady, T-pocket, and T-gold.
The collections for men's watches are Tissot V8 Swiss-Matic, Tissot PRS 516 Alpine Limited Edition Valjoux, Tissot Le Locle Powermatic 80, TissotEverytime Large, Tissot T-Race Cycling and many more. Some of the models for women are Tissot Flamingo, Tissot Ballade Powermatic 80 Cosc Lady, Tissot Classic Dream Lady and many more.  All the watches come in various sizes. As Tissot is quite popular as a brand, it is considered as one of the top watch brands.
17. Rado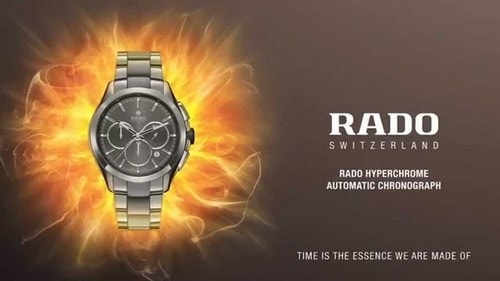 A very popular among the watch brand, Rado is a Swiss company that manufactures watches. Founded in the year 1917, it is headquartered in Switzerland. Rado watches are manufactured using cutting-edge materials technology. They make use of high-tech ceramic for watchmaking ever since its origin. The surface of the watches is metallic or matte that is fashioned in many colors.
The watches are lightweight and glamorous and comfortable to wear. As part of their designs, they even make use of materials like ceramics, diamond, sapphire crystal and hard metal.Rado has received many awards for the designs of the watches which were recognized globally. As they are a popular brand and has many designs for their products, Rado is considered as one of the top watch brands in the world.
18. Longines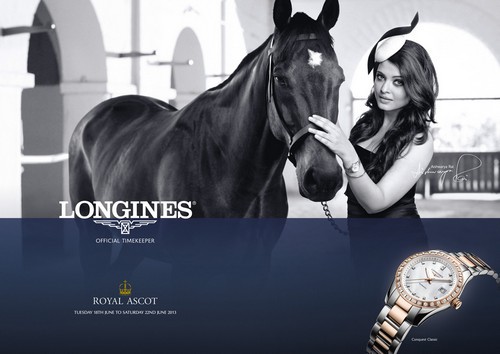 Longines is the world's leading watch manufacturing company that is located in Switzerland since 1832. At present, it is set up in almost 150 countries across the globe. The various collections of the watches are elegance, watchmaking tradition, equestrian, sport, and heritage.
The elegance watches are is designed to ensure the technical accuracy of the watches at the time of manufacturing and will go with the user elegantly for any occasions. The charm and character in the watchmaking tradition will be demanding to the people. The equestrian watches are a blend of tradition and innovation.
The sports watches of Longines have created a bond with the sports lovers and it is designed with a mix of innovation and sophistication which will be a great company on daily basis with their exceptional technical features. As they are the world's leading watch manufacturing company, Longines is considered as one of the top watch brands in the world.
19. Festina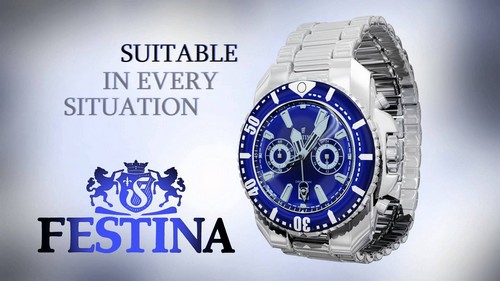 A Spanish watchmaking company, Festina was founded in the year 1902. The company is headquartered in Barcelona, Spain. Festina has made a strong commitment to the world of time to innovate, research and use various technologies to make the required parts and materials for a luxury watch manufacturer. The watches are designed and crafted in factories across Spain and China.
The various collections for men are automatic, ceramic, chronograph, Chrono bike, elegance, extra, and junior, multifunction, originals, and prestige, retro and special editions. The collections available for women are ceramic, extra and Mademoiselle. Due to their style and various designs, Festina is considered as one of the top watch brands.
20. Ebel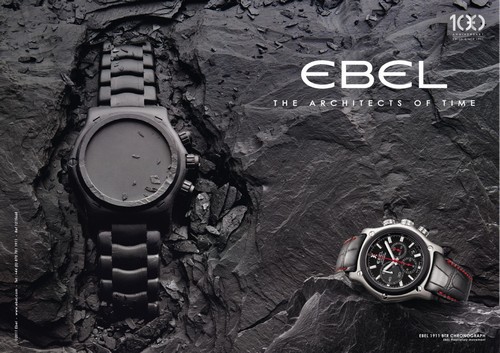 Ebel is a watchmaking company founded in Switzerland during the year 1911.  Over the years of excellence, Ebel manufactures fine Swiss watches by using their technical expertise and unique style. Well-known in the current era for their iconic bracelet design, it also produces timepieces that symbolize luxury and modern designs.
The collections under women's designs are Ebel sports classic, Ebel Brasilia, Beluga, La MaisonEbel Limited Edition etc. The popular collections under men's watches are Ebel wave and Ebel sports classic. The watches are designed in iconic fashions and wave-shaped links. As Ebel is a popular brand, it is considered as one of the top watch brands.
Conclusion
Watches are popular accessories that are worn by people of all age groups. In the current world, many new brands of watches have been introduced. As all the types of watches are easily available in the market and through online, it becomes easily reachable for the people to own them.
Topic of Lists
Alternatively, check out the Marketing91 Academy, which provides you access to 10+ marketing courses and 100s of Case studies.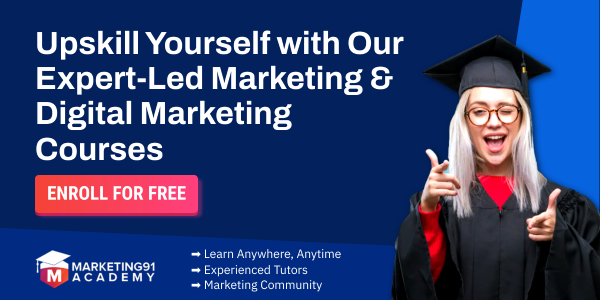 Liked this post? Check out these detailed articles on