Are you a frequent traveller or someone who goes out just once or twice a year, do you travel for pleasure or business? No matter where or for what purpose you are travelling but the truth is that you need luggage that will have a warranty and be durable, spacious, light and most importantly beautiful and trendy to look at so that it can match you in style.
Selecting luggage that will meet your personal needs and requirements is a personal choice and is dependent upon what type of luggage you prefer on your travels. It can be carry-on, suitcases and even checked bags. The right kind of bags can prove a blessing in travels; hence it is essential to think carefully and then pick one that you think will be most functional for you.
Numerous brands flood the luggage industry, each of them vying for your attention. It can be a challenge to pick one that will be a perfect fit for you, and this is why we have brought a list of brands that will help in easy pickings.
Top 12 Luggage Brands
1. Away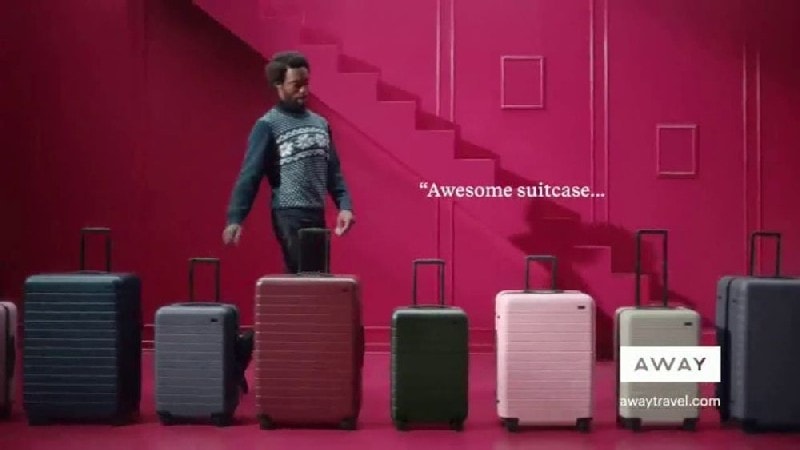 The award for the best overall luggage brand goes to Away; yes, it is true because it is simply the best. This high-profile brand was founded in the year 2015 in New York and within such a short period has created a niche place for itself in the luggage industry. The two primary reasons for its success story are its simplicity and its direct-to-consumer sales approach. The top-notch quality, 100 days of free trial and lifetime warranty, make it a coveted brand in the world.
Away is a stylish luggage brand that comes in four sizes for adults which vary from carry-on to the large. Each of the luggage is made from polycarbonate that is lightweight and has a compression system in the interior along with TSA-approved lock, removable laundry bag and four spinner wheels. The best luggage brand also manufactures a carry-on for kids with nylon front pocket, a garment bag and a daypack. The brand in the year 2020 has teamed up with Pantone to release limited edition in a classic blue shade that is hailed as extraordinarily beautiful.
2. AmazonBasics Luggage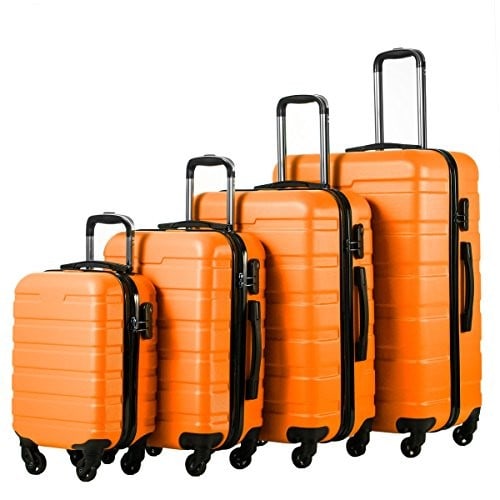 If you are looking for the best value luggage, then AmazonBasics Luggage is the one for you as it has been making waves in the international scene. It is the house brand of Amazon and is meant for the travellers who want to cut down their cost on luggage and want no-frills luggage. The best luggage brand has kept its onus on affordable rates by eliminating fancy packaging and keeping the design simple.
AmazonBasics Luggage is a budget-friendly brand that was launched in the year 2009. It is the manufacturer and marketer of everyday necessities in terms of luggage at reasonable prices. The brand offers its consumer's lots of choices in terms of colour, size and style, for instance, you can choose from hard-shell or soft-shell style along with duffels and travel backpacks. The luggage is stable and durable with two zipper pockets at the front and 360-degree spinner wheels. Amazon offers free shipping option to Amazon Prime members.
3. L.L. Bean Luggage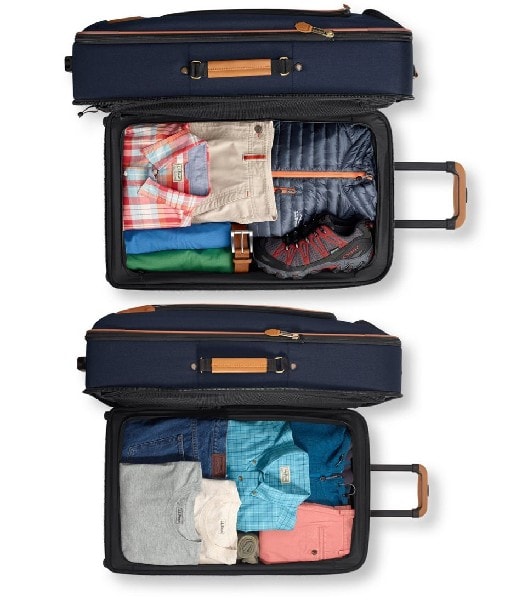 L. Bean is one of the best luggage brands to choose if you are looking to take a long trip. People generally opt for a durable bag on long flights that will be spacious and have lots of room.
L. Bean offers various products like rolling duffel bags as well as spinner suitcases along with travel accessories like RFID-blocking wallets and toiletry bags. The duffel bags are roomy and have an option of with or without wheels in several sizes. The extra-large bag has a capacity of 36-gallon so you can imagine its spaciousness. The luggage is made of nylon fabric that is water-resistant and durable so that it can last long travel journeys quite easily.
4. Hartmann Luggage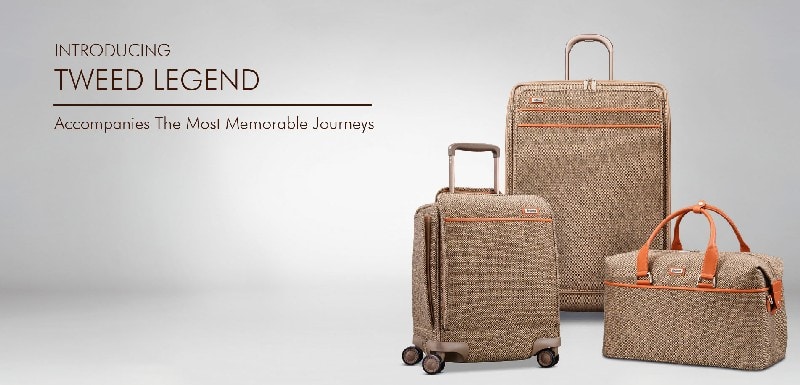 If you are a frequent flyer, then one of the best luggage brands to meet your specific needs is Hartmann luggage. It is the sister brand of one of the renowned brands in the market Samsonite. This is why the brand has put a particular emphasis on its heritage while promoting this product.
Hartmann luggage is somewhat expensive if you compare it with other brands, but its tweed fabric and unique style give it a timeless look that is appreciated by one and all. The vigour case is hard-sided and guarantees the best value and performance. Hartmann luggage boasts of spacious inside that makes it easy to pack lots of things. The handles and wheels are for comfortable and smooth handling and towing.
5. Delsey Luggage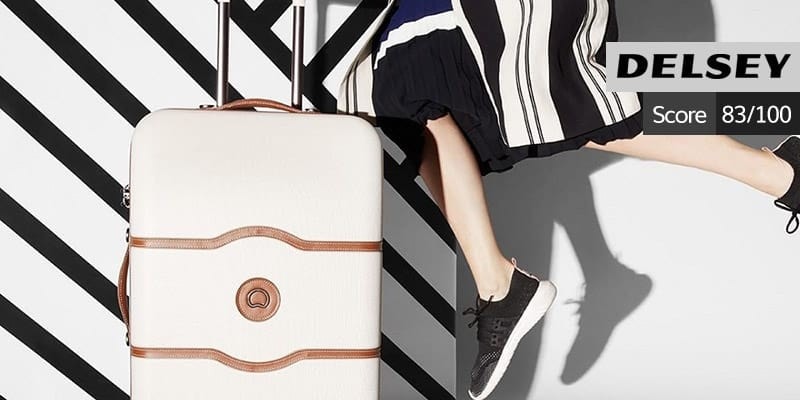 Delsey is a French origin brand that was found in the year 1946 but started dealing in luggage since the year 1970. It first introduced hard-shell luggage and in later years added several soft-sided options, under-seat luggage, children's suitcases, briefcases, backpacks and garment bags to its product portfolio that boasts of classic colours and sleek lines.
Delsey is one of the best luggage brands in the world known for its performance and durability. It is also known to introduce fashion-forward designs in the market and has more than fifty patents to its name. One of its recent innovation is SecuriTech Zip, and the other is Pluggage, a smart suitcase that runs on AAA batteries, could connect with your mobile device, unlock it with your fingerprint and even track its location.
6. Samsonite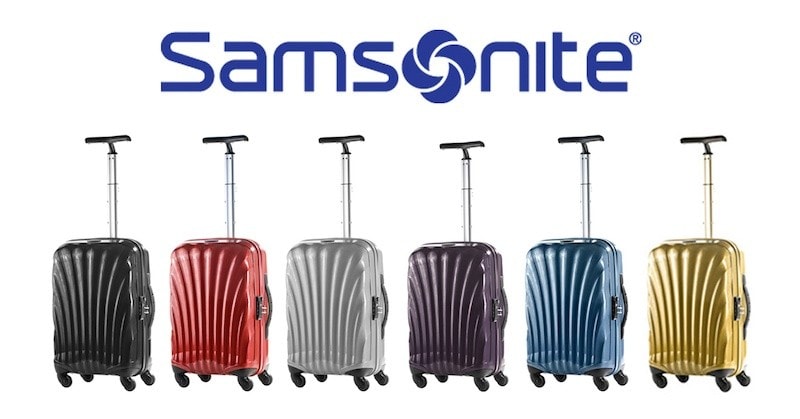 Samsonite is an iconic brand that was found in the year 1910 in Denver. It has been one of the frontrunners in the luggage industry and is known for delivering style and durability at reasonable rates without compromising on the quality. It has integrated modern and latest technology in all its products; for instance, the carry-on cases have built-in USB charger pockets. Its patented innovations like Curv helps to reduce the overall weight of the luggage, and another innovation GeoTrakR helps to keep real-time track of the baggage through your smartphone.
The world-renowned brand offers its esteemed consumers both hard-shell and soft-shell suitcases in full range of colours, styles and sizes. The best luggage brand also offers matching luggage and several of the checked bags and carry-on feature four spinner wheels so that the consumers can manoeuvre them easily in travels. Its product portfolio also includes laptop bags, duffel bags and backpacks whereas the soft-shell suitcases are treated with special SamGuard to protect from water, dirt and oil.
7. Tumi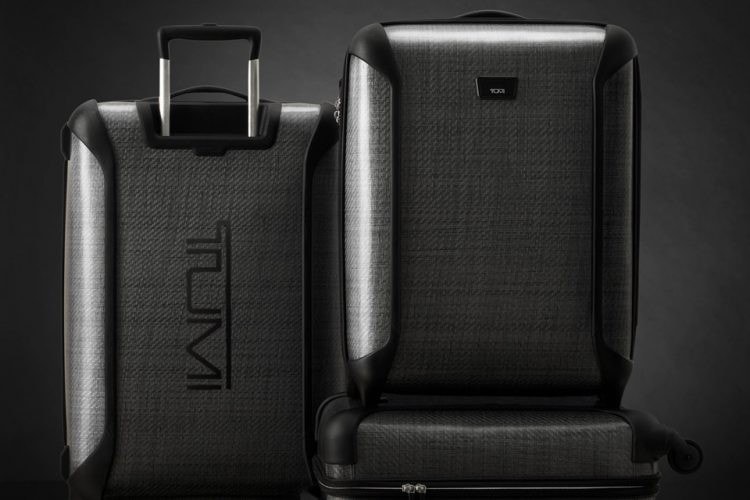 Tumi is one of the best luggage brands in the luxury category. It was found in the year 1975 by its founder Charlie Clifford and with time has become synonymous with high-fashion. The brand started its journey by selling leather bags that at that time were imported from South America. It is now involved in selling leather suitcases made from either ballistic nylon for soft-shell and polycarbonate alloy for hard-shell products. The best part is its high premium quality that is made to last and undergoes thirty tests to check zipper pull strength, colourfastness and abrasion resistance. Customer service of the brand Tumi is considered exceptional as it offers its customers the option of complimentary monogramming on the luggage and in-store repair facilities.
The brand Tumi has integrated the latest technological advancements and is today known for its innovations. The Tumi T-Pass technology helps the customer to leave the laptop in the backpack while passing through airport security and the Add-a-Bag technology helps to connect two to three luggage so that a consumer can transport all of them single-handedly. The Tumi Tracer can easily keep track of the bags and locate it in case it is lost.
8. Briggs & Riley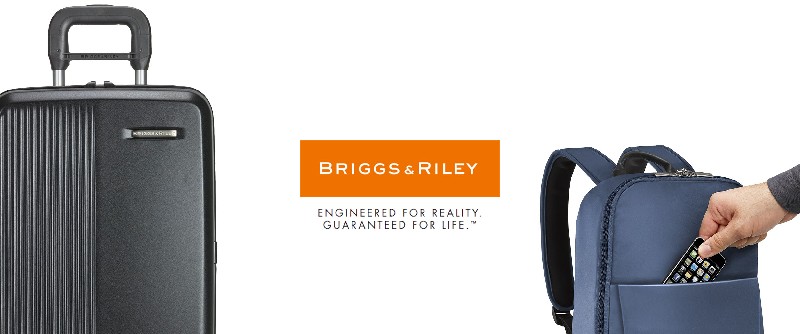 Briggs & Riley is an upscale and trendy best luggage brand that has revolutionized the travel industry with its high-end product portfolio. Its portfolio includes checked bags and carry-on in numerous sizes and materials. Most of the luggage is expandable to meet any additional requirements. The brand also offers tots, garment bags, duffel bags, backpacks and briefcase that are renowned for their stylish look.  The luggage is available in several colours like muted black, olive green to fiery red.
Briggs & Riley offers its customers lifetime warranty and promises free repair of the products without even the proof of purchase. The brand has integrated the newest technological advancements and has several innovations to its name. The CX Expansion Compression System increases the packing capacity by expanding up to 33%, and the Outsider handle provides a flat area for packing by keeping out the handlebars from the suitcases.
9. Eagle Creek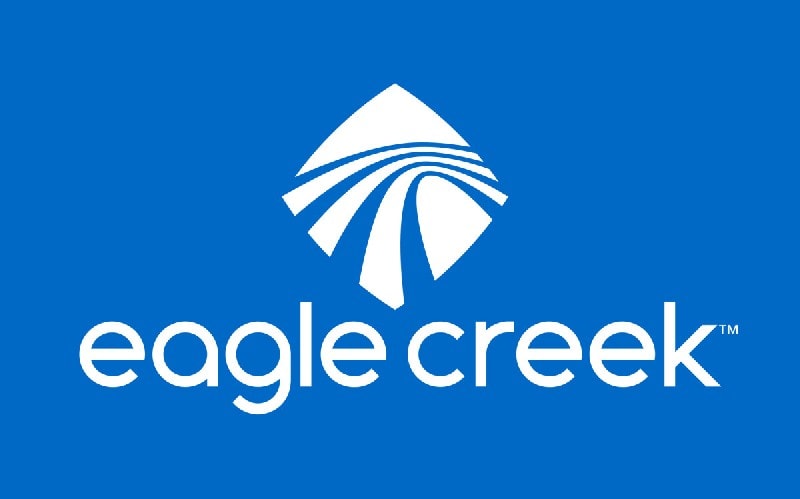 Eagle Creek is one of the best luggage brands in the world, especially if you are considering adventure travels. This is because its product line goes through a rigorous testing process to test for durability and longevity on the road. Most of the items come with a No Matter What Warranty that offers to repair the luggage in their lifetime.
The product portfolio of Eagle Creek includes backpacks and duffel bags along with four and two-wheel suitcases in various sizes and colours. The backpacks have features like the book-style opening system and padded laptop sleeves. All the products of the brand have fabrics covered with a coating made from recycled landfill plastic and which is water-resistant.
10. TravelPro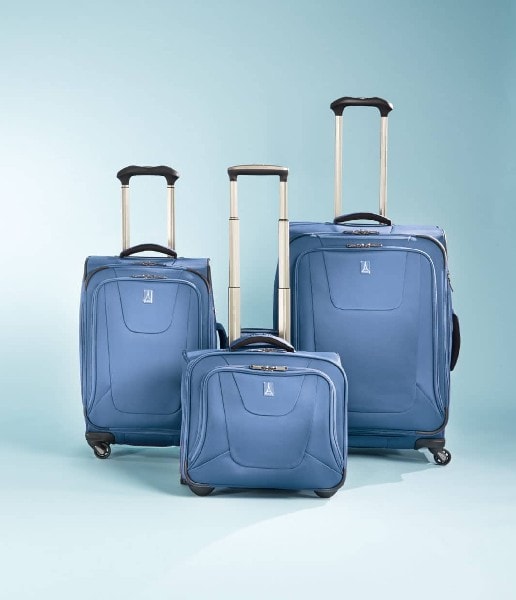 The founder of one of the best luggage brands TravelPro was Bob Plath, a pilot with Northwest Airlines. He is credited for inventing the four-wheeler spinner suitcases that became a rage with aircrew, pilots and frequent business travellers.
The brand offers suitcases that are subjected to fifteen types of different tests. The bags are available in several professional colours like deep red, navy, grey and black and have fold-out suiters to ensure that the clothes remain wrinkle-free while travelling. The soft-shell suitcases are made from nylon coated in DuraGuard for long-lasting. The brand offers matching luggage options, and it is possible to pair your checked bag or carry-on with a matching laptop backpack or a briefcase.
11. Kenneth Cole Reaction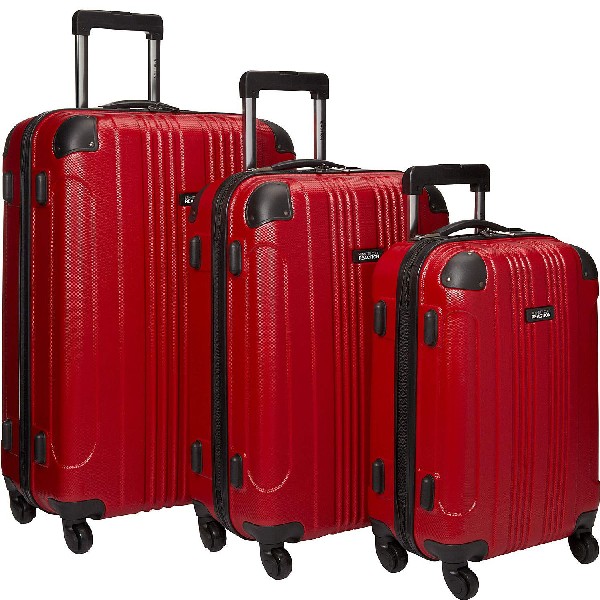 Kenneth Cole Reaction is one of the best luggage brands that is renowned for its stylish and high-end collection of luggage. It is a global brand that supports several charitable causes and is known for its socially-conscious advertising campaigns.
The products from Kenneth Cole Reaction are a reflection of the sophisticated, trendy and modern style of the brand. The brand is famous for its hard side suitcases, and one of the most popular amongst the lot is Reverb Expandable Hardside Spinner. It is spacious, lightweight and durable and is available in several colours like ice blue, black, silver and rose gold.
12. Victorinox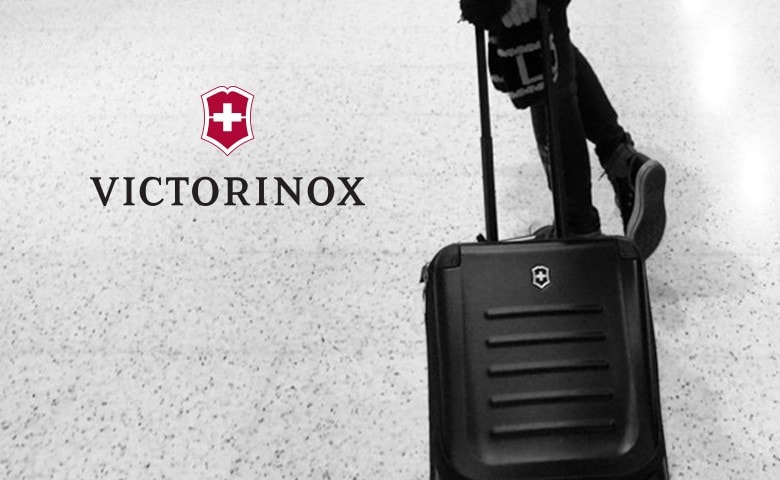 Victorinox is a Swiss company renowned as the best luggage brand because of its durable product line. It offers a choice to consumers by selling both hard-shell and soft-shell suitcases. Every luggage is subjected to thirty quality tests to check for its durability. The brand has several innovations to its name, for example, tracking ID to keep track of the luggage in case it is misplaced or lost.
The hard-shell suitcases are made from virgin polycarbonate whereas the soft-shell is made from abrasion-resistant nylon. Every luggage from Victorinox brand has reinforced seams; telescoping handles made of aircraft-grade aluminium and YKK zippers along with four spinner wheels and TSA-approved lock. The brand has launched Spectra Expandable collection that can increase packing capacity up to 47% for travellers that may sometimes need extra space during travelling.
The time is gone when the whole family used to carry the same bags year after year to save money. People now prefer personal luggage for their convenience and not for the entire family. For seamless travelling, a traveller needs to pick a quality brand and consider important factors like materials, price and technology besides the apparent durability, spacious etc. This is why the luggage industry is booming because people love travelling and they are always on the look-out for a piece that they will be comfortable with.
Liked this post? Check out these detailed articles on
Topic of Lists
Alternatively, check out the Marketing91 Academy, which provides you access to 10+ marketing courses and 100s of Case studies.