Fashion and style go hand in hand for most of the people in the world as everyone is on the lookout to own and wear a label that will suit his/her personality to maximum advantage. In this article, we analyze the fashion of Australia and rank the Top 13 Australian Brands in the world.
People generally associate France with haute couture but it is the Australian fashion scene that has proved itself the actual powerhouse in the industry
Famous personalities like Blake Lively, Kim Kardashian, Miranda Kerr, Hailey Baldwin, Gigi Hadid, Selena Gomez, Sarah Jessica Parker, Marc Freeman and Kendall Jenner are opting for an Aussie brand proving that the talent from Down Under has gained international recognition
Top 13 Australian Brands in the World in 2021 include
1. With Jean

The Aussie brand With Jean has become synonymous with the latest fashion in the international arena. Its popularity is on the rise because of vintage-inspired chic items and this is why it occupies the top position in the list of the top 13 Australian clothing brands in 2021.
With Jean was founded in the year 2017 by two friends who wanted to create a perfect customized piece for every individual who arrived in their store. The core product is denim and the designers have created a product portfolio of bottoms, tops, dresses, swimwear, outerwear and accessories that has proved timeless and inspiring
The best thing about the high fashion With Jean collection is that every single piece of the assembly label is ethically produced by incredible creators and artisan sewers who work in a safe environment. The biodegradable plastic packaging gives the product an added aura that screams sustainability
2. Nagnata

At no 2 positions in the list of top 13 Australian fashion brand in 2021, is the luxury brand Nagnata who has aligned high-end elements with a contemporary appeal to offer a distinctive design and style created with cutting edge technology, clean lines and neutral tones to its women customers
The collaborative and creative efforts of sisters Hannah Gibbs and Laura May and their unified vision forged a clothing range in 2017 that is popular amongst celebrities and masses on the lookout for something chic and beautiful.
The Australian designers believe in using renewable and organic fibres, natural dyes, high-quality pieces and upcycled textiles to enhance innovative design through sustainable manufacturing.
It offers a diversified product portfolio that includes crops, tops, tanks, tees, bralettes, bodysuits, sleek jumpsuits, sweaters and shorts etc at affordable prices.
3. BAMBA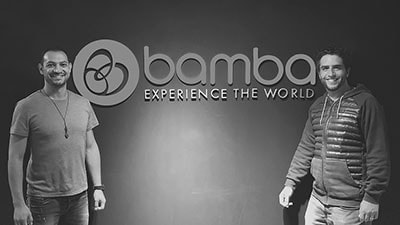 BAMBA's position at no 3 in the list of top 13 Australian brands of 2021 is justified because of its high product demand amongst women fashionistas of the world.
The Australian swimwear label believes in bold and beautiful and is inspired by empowered women who are comfortable in their skin and are looking for the same comfort in the clothes they wear.
Bold colours, cheeky cuts and innovative designs of the collection are meant to highlight the female assets. The product portfolio of BAMBA includes feminine style one-pieces, crochet pieces, tops and bottom in the swimwear category and accessories at affordable prices
4. Bec + Bridge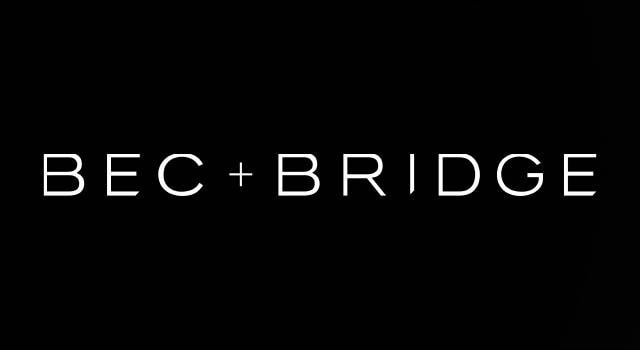 Founded in the year 2003, Bec + Bridge is the vision of two Australian designers Bridget Yorston and Becky Cooper. The fashion range can be described in three simple words confidence, cool and chic. Currently, it occupies the 4th position in the list of the top 13 Australian brands of 2021.
The friends started their company by offering customized jeans that were comfortable to wear. The fashionable designs, elegant lines and good fibres managed to catch the eyes of several celebrities that helped to garner acclaim, popularity, fame and success. With time the product portfolio has incorporated designer party dresses and swimwear.
Bec + Bridge offerings are available in some of the premium stores and have become a must-have beloved Australian label on everybody's list. The designers have also worked with high-end international partners like Harvey Nichols and Luisa Via Roma to create pieces that are exclusive.
Kim Kardashian, Miranda Kerr, Hailey Baldwin, Gigi Hadid, Selena Gomez and Kendall Jenner have frequently worn a Bec + Bridge label taking its popularity to new heights.
5. Realisation Par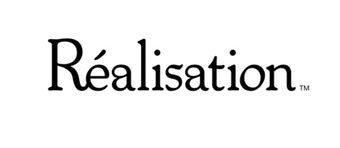 Realisation Par is one of the top Aussie brands founded by designers Alexander Spencer and Teale Talbot in Melbourne.
Cute floral prints, wrap dresses and leopard print skirts have helped to achieve international acclaim, fame and recognition in recent years. Realisation Par puts the onus on creating individual pieces that reflect personal style and not on random collections meant for the masses
The product portfolio of the highly acclaimed clothing brand includes sweats, tops, skirts, dresses and accessories. It has a high-profile customer list that includes fashionistas like Alexa Chung, Bella Hadid and Kaia Gerber.
6. Poms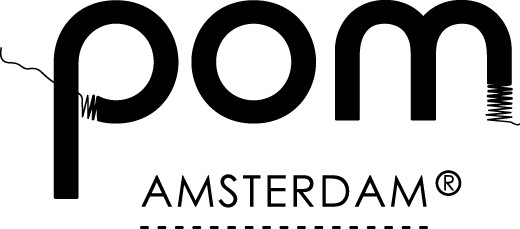 Poms is the brainchild of Adriana Giuffrida, who has integrated creativity and fashion with innovation, flair and style to make it one of the most popular Aussie label in the world. Launched in the year 2011 Poms is still going strong with some of its most amazing and timeless product lines.
It has a unique product portfolio that includes fashionable wear, eyewear and hand-crafted jewellery. Offerings include the most eye-catching sunglasses worn by fashion girls like Beyonce, Cara Delevingne and Solange Knowles
Recently the designer has launched a debut knitwear collection under the beloved Australian label Poms titled Nodi that salutes the strong and empowered women of 2021.
7. Matteau

If you are looking for a swimwear label from many designers that put the onus on style and comfort then Matteau is your go-to brand. It has found a place at 7th position in the list of top 13 Australian brands in 2021 because of its simple and tasteful designs which are a hit with people of impeccable taste.
The company was founded by sisters Peta Heinsen and Ilona Hamer as a swimwear label with a simple black bikini for the modern woman but with time has diversified into ready-to-wear and knitwear.
The company is particular about using ethical clothing and sustainable standards for its business. Recycled cardboard is used for product packaging that can be recycled without waste
Actress Phoebe Tonkin was the star of the Australian fashion week that organized Matteau's Resort 2020 Show to launch the brand's versatile dress offerings
8. Lee Mathews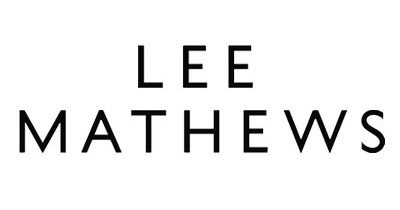 Founded in the year 2000 and based at NSW, Lee Mathews is placed at 8th position as one of the top Australian clothing brands of 2021 because of its unique offerings that showcase class design, quiet elegance and unparalleled style
Lee Mathew's collection is a reflection of the interest and experience of the many designers who prefer colour palettes representing the uniqueness of Australia's flora. Special attention is given to the prints and textiles that enhance the feminine style
The product portfolio of Lee Mathews includes ready-to-wear, chunky knitwear, sweaters, coats, jackets, slips, shirts, dresses, bags, hand-crafted jewellery, hats, belts, scarves and collars
9. Michael Lo Sordo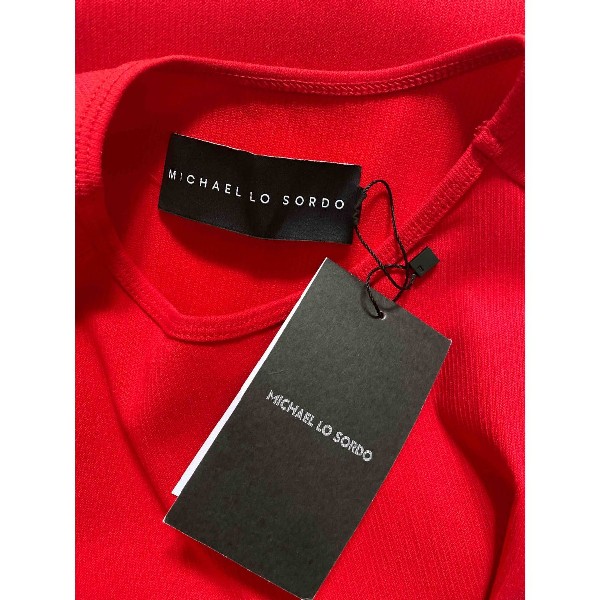 Michael Lo Sordo was founded in the year 2006 and in a short time established itself as one of the popular Australian fashion brands with uncompromised vision and distinct style.
The founder has used his inherent understanding of textiles, quality, creativity and vast experience to create collections that have been an instant hit on the international and domestic fashion stage.
The brand Michael Lo Sordo is committed to creating unique pieces that will look innovative and different from season to season. The product portfolio includes ready-to-wear dresses, skirts, jackets, coats, shirts, trousers, chunky knitwear, swimwear and bridalwear.
The brand is often featured in magazines like Elle, Sunday Life, RUSSH, Instyle and Porter and the collections are a hit at Moda Operandi, Revolve and Net-a-Porter. Celebrities and fashion girls who have graced this beloved Australian label include Margot Robbie, Nicole Warne, Gigi Hadid, Rita Ora, and Kim Kardashian
10. Double Rainbouu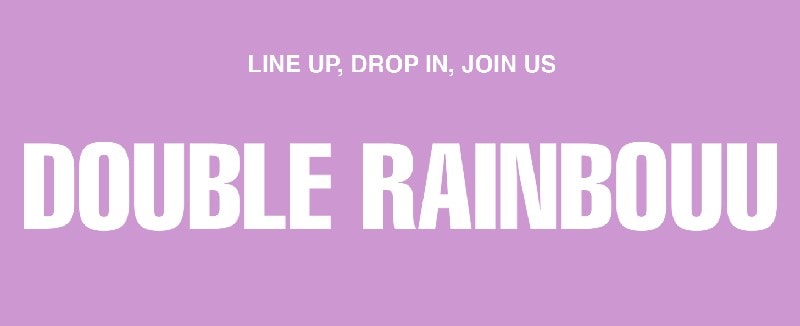 Double Rainbouu is a brand that reflects the beach lifestyle and seaside culture of Australia through its tropical prints. It was founded in the year 2016 by its founders Toby Jones and Mikey Nolan.
The iconic brand has integrated fun and fashion and created a fresh collection of super-comfy soft fabrics that are envied by one and all. The textile print designs are created in-house to fill the giant hole left open in the casual and street style market that demands oversize knits, hippie prints and graphic tees.
The typical Hawaiin shirt is a long-sleeve, slim fit version worn over a bikini. Beach kimono and knits were introduced by the designer as part of the Australian woman's wardrobe for the Resort 2018 collection in collaboration with Woolmark
Besides Australia, the largest market of Double Rainbouu is the United States where it is available through top tier stockists like Revolve, Barneys New York and Opening Ceremony.
11. Peony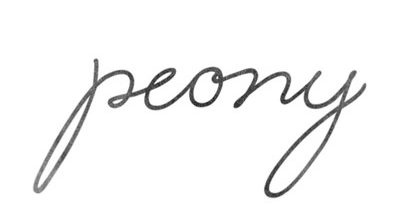 Peony is a typical ethical clothing Australia range that has been toeing a perfect line between authenticity and conscious fashion. Its swimwear collection for the modern woman is a reflection of treasured summer moments and sun-kissed laidback beach life. Each piece is a joy to behold and has earned high praise from one and all
Peony is focused on delivering sustainable goods for an Australian Woman's wardrobe and all its pieces are created from sustainable and recycled fabrics that include inner linings and customized printed fabrics. Attention to details is a must to ensure longevity and comfort in the products
The iconic label has been vouched by celebrities and fashion girls like Bambi Northwood-Blyth and Bella Hadid who prefer a timeless as well as a trendy brand. It is available worldwide through boutiques like Harrods, Revolve and David Jones
12. I Am Gia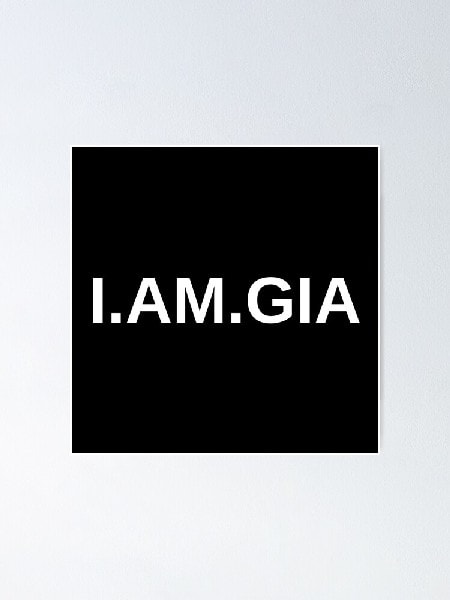 The brand name I Am Gia is inspired by Gia Carangi, who was a famous supermodel in the Australian fashion scene during the 80s.
The ethical clothing Australia brand reflects the style of the fashion girls through bold, sleek and unique designs of modern taste. It was founded in the year 2017 by its founder Alana Pallister.
The brand I Am Gia has found support from celebrities like Bella Hadid, Kaia Gerber, Romee Strijd and Emily Ratajkowski. Its unique product portfolio includes swimwear, sets, tracksuits, outerwear, skirts, shorts, denim, dresses, tops and pants.
13. Christopher Esber

Australian designer Christopher Esber founded his namesake label in the year 2010 in Sydney, Australia and since then it has become a force to reckon with in the fashion industry.
The immense popularity and ultimate designs have helped the brand to be recognized as one of the best Australian fashion brands of 2021. The brand Christopher Esber has a global reputation for creating silhouettes that reflect precision and fluidity.
The designer has integrated contemporary elements with a sophisticated approach to offer a product portfolio that includes dresses, swimwear, knitwear, outerwear, pants, shirts and structured blazers etc.
The award-winning and renowned brand has been the recipient of Vogue Italia's Most Talented Designer Award for Australia-Pacific 2015 and Emerging Designer in the Australian Fashion Laureate Award in the year 2014. In 2017 the designer debuted his FW17 collection at New York Fashion Week.
Conclusion
The fashion industry in Australia has been instrumental in driving retail clothing sales worth 9.2 billion dollars and offering employment opportunities to innumerable individuals across clothing sectors like retailing, wholesaling and manufacturing. The clothing brands are a regular face at Paris fashion week
In recent years celebrities and famous personalities gracing the Paris Couture Week have come to realize that the beloved Australian label is offering unlimited choices and it is worth taking a close peep at it
Liked this post? Check out the complete series on Lists