George Bernard Shaw referred to television as the idiot box, but it has broken its shackles to become one of the luxurious necessities in the world. Today it is affectionately known by several nicknames and has become the centrepiece of the living room across every household in the world. With the advent of streaming platforms, people have started relying on this idiot box more and more for their entertainment. It will be merely impossible to find a house without a television in the current scenario.
As per several reports, an individual on an average watches more than four hours of television and this is why he needs a brand that will offer him the best of the best. Every TV will look similar to the consumer, but he should not forget one crucial aspect, and that is the features, as it will help to distinguish one brand from the other.
Do you want a 4K or an 8K set, do you want to go for an HDR or UHD picture quality, what is the perfect size of your TV set and whether you want an OLED TV or LCD / LED model are some essential questions addressed before choosing a television.
Top 12 TV Brands in the World
1. Samsung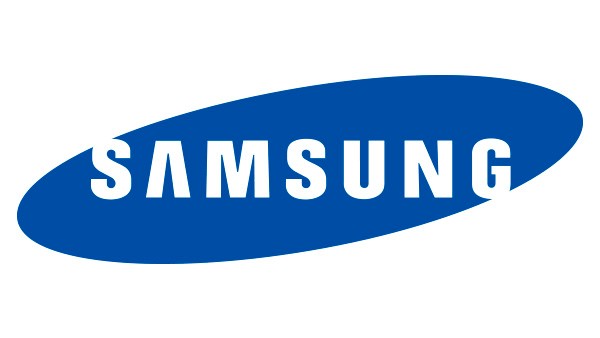 Samsung, in recent years, has established its roots in the world market as one of the best and top TV brands in the world. The internationally famous brand has put its onus on innovating products regularly with current technology and hardware along with advanced image processing tools and smooth interface that has been able to impress the consumers to a great extent. Some of the top picks from this high-profile brand are Samsung QLED 4K Smart TV, Samsung 1080p Smart LED TV and Samsung 4k 8 Series Smart TV.
Samsung is a South Korean origin brand that deals in designing, manufacturing and marketing several electronic items including television. To satisfy its massive user base, the brand offers several sets at various price points.
The TV sets boast of several essential features like QLED panels, best picture quality, ultra viewing angle technology and 4K and 8K sets. It is the only television brand to have its own in-house voice assistant Bixby which is installed in high-end television sets for voice recognition and navigation of Tizen interface.
2. LG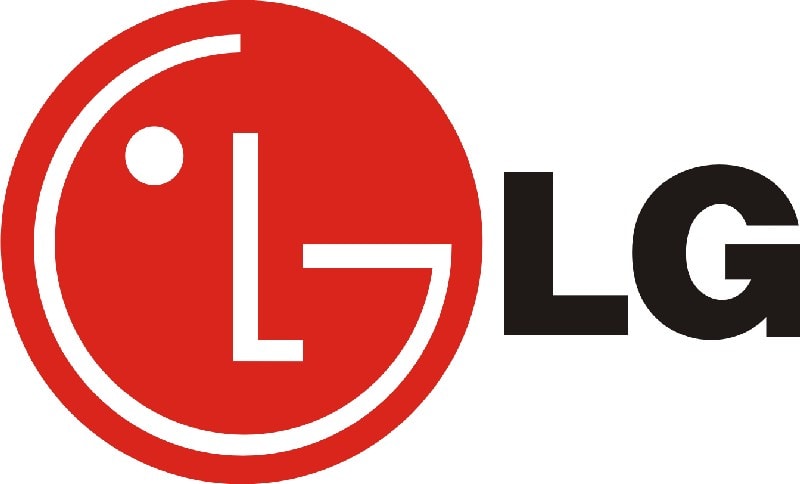 LG is one of the top players in the world arena and has been able to hold on to its position of top TV brands because of top-of-the-line products and high-end picture performances. The brand has launched an open-source webOS platform that allows users to screen share with Windows computers and Android devices. Performance-wise LG TV is considered excellent for gamers because of low input lag and fast response time. The latest models of OLED offer support to HDMI Forum for an out-of-the-world gaming experience.
LG is a South Korean origin multinational company that is associated with the manufacturing of several electronics item. Since the year 2008, this high-profile brand has been the undisputed number 2 manufacturer of TV worldwide.
The company also manufactures  OLED panels for its brand as well as some of its competitor brands. Some of the best products of LG are LG SM9970, LG B9 OLED, LG 550LEDBX and LG UM6900.
3. Sony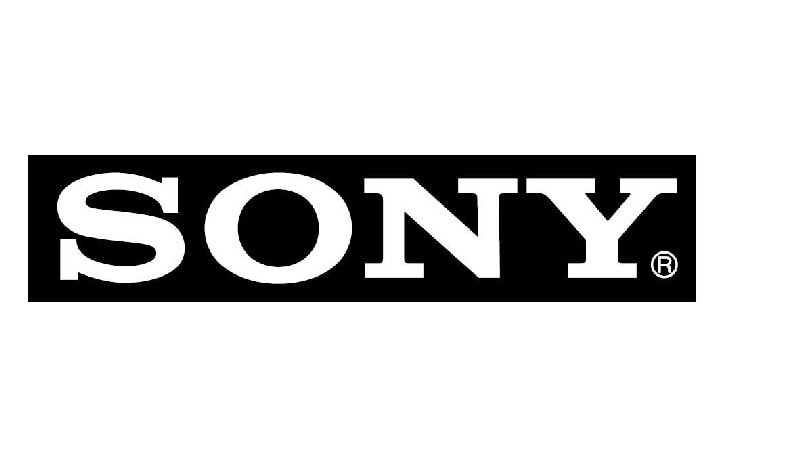 If you are looking for a truly international brand that is known all over the world by its brand name, image and visibility, then Sony is your choice. Its reputation is unsurpassable because it is associated with qualitative electronic items for a very long time. The brand's priority is on picture accuracy and high picture quality along with upscaling of lower-resolution content and excellent motion handling.
Sony is a Japanese origin brand that has placed its onus on offering the best available products to its customers. They have consolidated their position in the consumer market by integrating the latest technological advancements.
Sony has covered the entire consumer market as it has a product to meet every individual need and requirement of its consumers through an extensive product portfolio that includes Sony Bravia A9G OLED, Sony X850G, Sony X950G and Sony A8H 4K OLED
4. Panasonic

Panasonic is a Japanese origin brand that has a large market base in the whole world. It has been going from strength to strength since its inception with various models that satisfy both the mid-range and high-end consumers.
The cinematic quality of Panasonic displays customized OLED panel, high-contrast output, accurate colour mapping, HDR format support and the power of HCX Pro Intelligent processor makes it a coveted brand in the consumer market.
Panasonic is one of the iconic top TV brands that have an impressive line-up for its consumers. Some of its Television sets are Panasonic GX940 4K HDR LED, Panasonic GZ2000, Panasonic HZ2000 OLED and Panasonic GX800.
5. TCL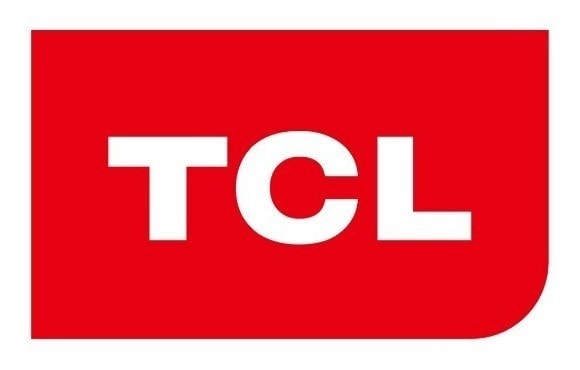 TCL is a Chinese origin brand that occupies an estimated 10% share of the global market, making it one of the top TV brands of the world. It is associated with the manufacturing and marketing of television sets. The reason for its popularity is that it meets the demands of low and mid-range consumers who look for a high-end product at affordable rates. Some of the most popular TCL television sets are TCL Q825, TCL S425, TCL R625 and TCL S325.
HDR and 4K models have made TCL one of the fastest-growing television brands in the world. The company has expanded its product portfolio from affordable to high-level offerings that are available up to 75 inches and delivers the best combination of value, features and performance.
TCL television sets are known for their picture and processing quality, Roku user interface, a vast selection of channels, cross-app search function and VA panels.
6. Hisense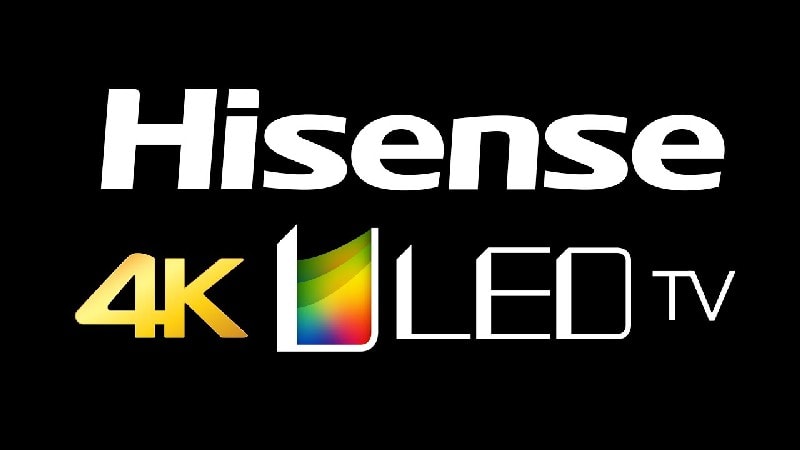 If you are looking for a bargain TV set with premium technologies, then opt for the brand Hisense. It is a Chinese origin company that deals in the manufacturing of television sets that can meet the needs of people with a limited budget. One of the main reasons for the success of the brand and its entry in the list of top TV brands is that it has not cut corners in the quality department. It now owns a significant share in the worldwide markets, especially in the United States of America and Australia.
Hisense offers its consumers some of the best features and technologies that are available in the market. It is no doubt one of the cheapest OLED versions in the market with premium technologies that include HDR, 4K, high-end projector, built-in speakers, excellent reflection handling and good picture quality.
It is considered unique in the sense that it uses several operating systems, for instance, Roku OS, VIDAA U and Android TV for different lines. Some of its popular products in the product kit are Hisense ultra-thin Sonic One, Hisense U8B ULED, Hisense H9F, Hisense 50R7E 50-Inch 4K UHD Roku TV and Hisense H3 40" 1080p LED TV.
7. Vizio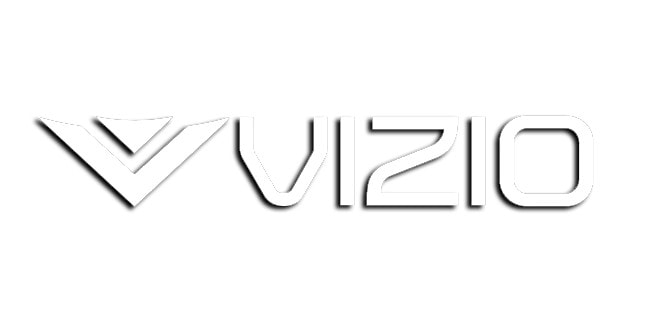 Vizio has established itself as a top TV brand, especially in the North American consumer market. It had earlier established itself as a budget-oriented brand but in recent years has extended its product line-up to include some products that have outperformed several existing expensive models.
Today it has become a force to reckon with and naturally have made the brand a household name.
The essential features of Vizio television include competitive pricing, low-input lag, high dark room performance, smart interface, Chromecast built-in and a polished look. Its famous product line includes Vizio P Series 2018, Vizio P Series Quantum 2018, Vizio M Series Quantum 2019 and Vizio P Series Quantum X 2019.
8. Philips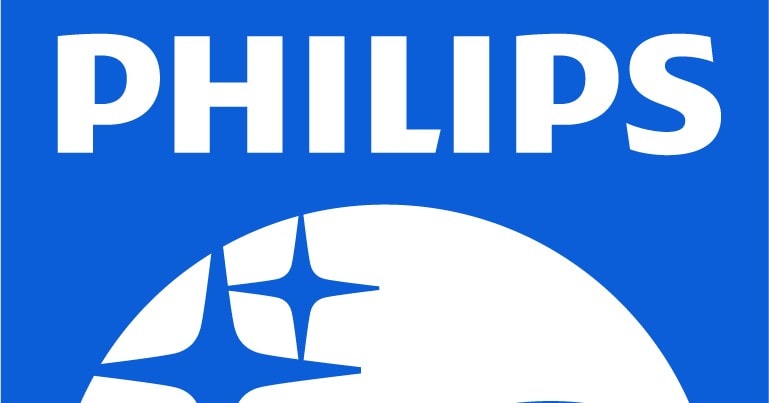 Philips is a Dutch conglomerate whose electronic division entrusts with the manufacturing of television sets. It is a multinational company with a consumer base in almost all parts of the world. Philips offers several options to its consumers who are looking for fanciest television or a bargain price. In the US market, the Philips television is now marketed by Funai Electric for the time being.
Philips is one of the top TV brands that is known for its quality products. Its high-end TV boasts of OLED, best sound quality, in-built high-powered Bowers & Wilkins soundbars and Ambilight technology. Some of its products include Philips OLED+984 Ambilight TV, Philips OLED+934 Ambilight TV, Philips 9104/PUS9100 and Philips OLED 854.
The 2020 line-up of Vizio includes extraordinary features like powerful and robust local dimming that will provide excellent contrast, panels with HDR support and Dolby vision and thin bezels designs. The best part well it will support voice control through Google Assistant and Alexa.
9. Polaroid

Polaroid is regarded as the most respected and trusted brands with good standing in the consumer market. It is the registered trademark of PLR IP Holdings, LLC and in the year 2010 signed a licensing agreement with Starlight Marketing Limited to develop flat-panel TVs of Polaroid brand in sizes between 12" to 100" for retail consumption in Canada and the United States of America.
Polaroid is one of the few top TV brands that manufacture television sets in 32-inch and 24-inch so that it can squeeze into any small space. These are compact and affordable sets with straightforward hardware, impressive picture quality, stripped-back UI and light plastic casing. One of its popular products is Polaroid P55D600 in 55 inches.
Polaroid is known for its affordable products and is meant as pocket-friendly budget items. It manufactures LED sets and big-screen panels at reasonable rates. In the United Kingdom, it sells its television products through Asda, a supermarket chain.
The 24-inch Polaroid Series 1 is available at just 139 pounds and 49-inch 4K for only 229 pounds. In the United States retail market, a 32-inch television of 720p is available at just 129 dollars. Kmart, the retail giant in the United States of America, sells UHD displays of 55-inch under 500 dollars.
10. Toshiba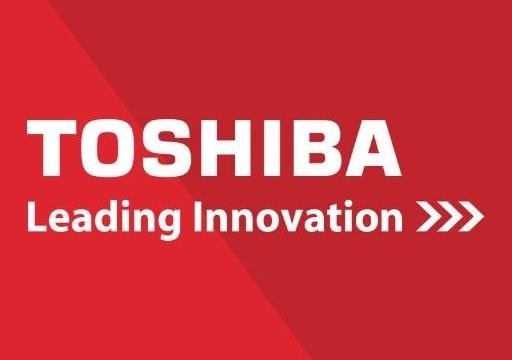 Toshiba has been one of the top TV brands since its inception in the 20th century. It is a Japanese company associated with manufacturing and marketing of electronics, including television. The multinational conglomerate has headquartered base in Tokyo in Japan and serves an international market.
The reason for its massive success in global markets is its ability to provide products at reasonable rates without compromising on the quality. Toshiba unveiled its 3D television Toshiba Regza GL 1 21" LED-backlit LCD TV in the year 2010 and 4K Ultra HD television later on.
These were powered by CEVO 4K Quad + dual-core processor.
11. Sceptre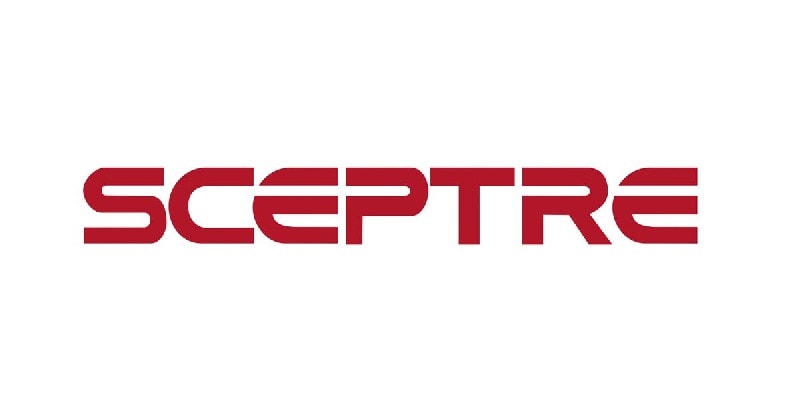 One of the most popular television brands that retail giant Walmart sells is Sceptre television sets. It occupies a place in the list of top TV brands in the world as it has slowly and steadily gained its footing in the consumer market. Sceptre is an American origin brand that is associated with the electronics industry. Although it manufactures several other products, it is mainly known for its affordable television sets that include 4K, LCD and LED displays.
The famous brand Sceptre in the year 2013 added MHL or Mobile High-Definition Link to its LCD television sets. This advanced technology helped the user to connect its TV to tablets and smartphones through a cable connection that had MHL connector on one end and an HDMI connector on the other end. In the year 2014, the brand designed Sceptre U500CV-UMK, its first 4K UHD TV of 49-inches.
Later on, its 4K models are equipped with MEMC 120, HDCP 2.2 and HDMI 2.0. These features are great during action sequences and sports, and this is why it is popular amongst game and sports lovers.
12. Xiaomi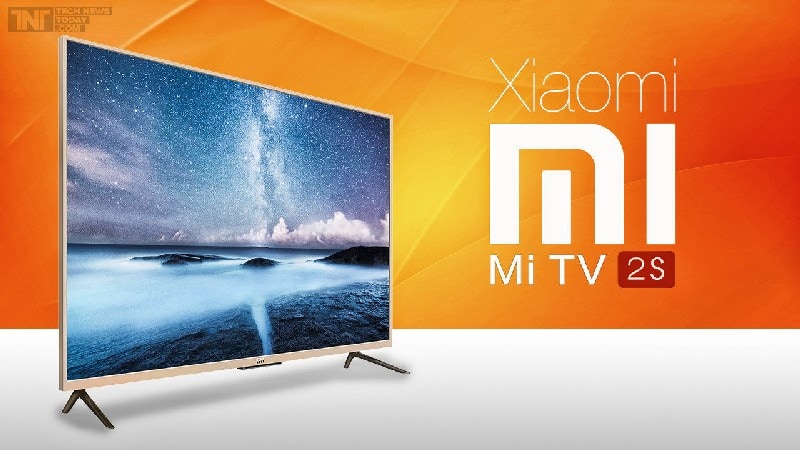 Xiaomi is a Chinese origin company found in the year 2010. It is associated with the electronics industry and along with several other products also deals in television sets under its MI brand. Xiaomi has spread its product reach to several countries in the world, for instance in India, China, South Korea, Russia, Japan and Western Europe.
The MI TV has features like built-in MI Box for HD movies at free cost. The MIUI system supports Airplay, WIDI and Miracast, and its streaming is considered seamless. Some of its popular TV sets are MI TV 4X 50" Black, MI LED 4A PRO 43", and MI Tv 4X 55" Black.
Xiaomi has been able to gain immense success in such a short time because of its high-quality product line at affordable rates. It has managed to attract consumers by keeping product prices reasonably lower than its competitors. This strategy has helped it in making inroads in new areas. The brand has a huge market base in India as it provides several products for instance
Buying a television is no longer an easy feat as a consumer needs to know about its various features beforehand that will help him to distinguish between diverse brands.  The different models out there complicate things and have proved a challenge because almost all the brands are hell-bent on releasing models that are outperforming the existing ones.
The consumer now has a vast choice, and he should make the most out of it by choosing one that will be right for his needs and requirements.
Liked this post? Check out these detailed articles on
Topic of Lists
Alternatively, check out the Marketing91 Academy, which provides you access to 10+ marketing courses and 100s of Case studies.