Green Tea has many health benefits and over the years many people tend to switch to green tea from their normal tea. There are numerous companies who have started producing green tea. For people who are confused about choosing the right green tea, this article would help you to choose one.
Let us discuss the best brands of green tea in the world.
1) Twinings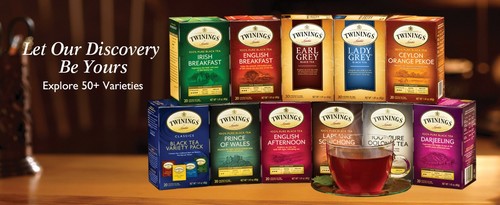 Twinings is an English marketer of tea and other kinds of beverages that includes hot chocolate, coffee, and malt drinks were introduced during the year 1706 and are headquartered in the United Kingdom. Twinings is owned by Associated British Foods. Twinings has a host of Master Blenders and experts in flavors to have many variants in tea.
Twinings green tea is pure and fruity and is considered the best in the market. They are carefully selected from the best tea garden across the world. Twinings has many variants of green tea like Mango & Lychee, Energize, Matcha, Lemon Drizzle, Cherry Bakewell, and many more. These variants of green tea are best-suited for the health-conscious people that is rich in antioxidants and has low calories.
green tea brands target potential health food segments. The many refreshing flavors of Twinings green tea helps in hydrating the body and provides an energized feeling. Due to its various flavors and health benefits, Twinings is considered the best brands of green tea in the world.
2) Lipton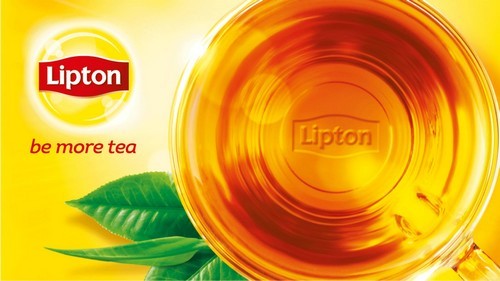 Also the best brand of green tea in the world, Lipton is a British brand of tea that was formed during the year 1890 and is headquartered in the United Kingdom. The company was named after Thomas Lipton, its founder. Lipton believes that nature is their factory. They harness the sun, rain, and wind to ensure that each and every cup of tea is well crafted with natural goodness to provide a signature taste and aroma.
Lipton green tea comes with a variety of flavors that provides an energized drink to the user. Lipton green tea has a smooth and great taste with a refreshing aroma. The tea leaves are picked at the peak of the respective flavor and it is then blended with various flavors to provide you with the perfect cup.
Lipton has adopted an aggressive marketing strategy and its green tea has been placed as a healthy brand. Its famous advertising slogan "Direct from the tea gardens to the teapot" has gained its visibility as 100% Natural tea.
 3) Bigelow Tea Company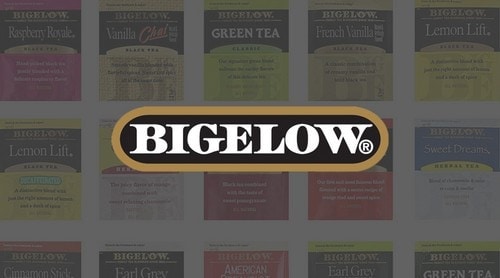 Bigelow Tea Company is an American manufacturer of tea that was formed during the year 1945 and is headquartered in Connecticut, USA. The company markets about 50 varieties of tea that includes green, black, and herbal tea. The company is dedicated to a premier packer of fine quality teas.
Bigelow green tea is prepared from Camellia Sinensis leaves. These leaves are steamed immediately and are pan-fried instead of being exposed to air so that no oxidation takes place. Handling the leaves in this special way makes for a more delicate brew. It is typically lower in caffeine than the other teas.
Bigelow green teas are high in polyphenols that are known as EGCG and including in one's daily life makes it a healthy lifestyle. Their green teas are available in many varieties and it is fresh, smooth, and good at the taste.
4) Tazo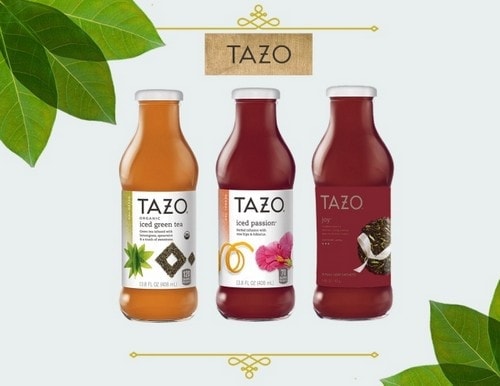 Tazo is a tea company that was founded during the year 1994 and is headquartered in Washington, United States. It is a popular tea and herbal tea blender that creates unexpected blends with a great twist. Tazo unlocks the various undiscovered flavors for the tea lovers.
Tazo produces many variants of green tea. Its pure green tea has a unique creamy and baked flavor. All Tazo green teas are prepared in a way that maintains the natural benefits, color, taste, and health. Each and every green tea is a refreshing brew that is embedded with various flavors to make it more refreshing. Due to its fresh tea that is brewed in a professional and the latest ways, Tazo is indeed one of the best brands of green tea in the world.
5) Shangri La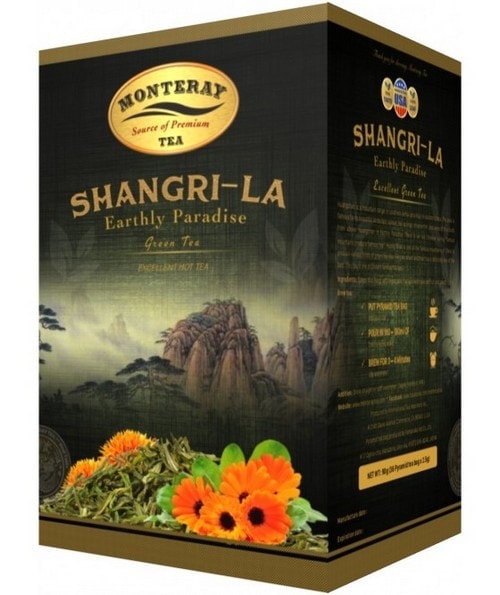 Shangri La Tea Company provides tea lovers of America by providing the highest quality tea-drinking experience for tea lovers with their different products that are distinguished by their unusual, vivid flavors, and high-quality and unmatched value.
Shangri La green tea is delicious and its sweet organic taste is beautifully present in every sip that is fresh, natural, vegetal, and sweet. Their green tea is usually rare. The various affiliate gardens take the utmost care to produce their green tea. Shangri La's green tea has an excellent aroma that makes every green tea a treasure, delicious and healthy.
The company has an in-built vertically integrated production system that can help to control the tea-making process, right from plant selection and harvesting to processing to design and distribution. The in-house experts test each and every tea batch that is produced for flavor consistency.
6) Yogi Tea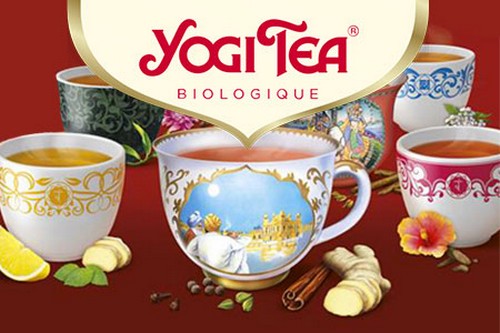 Yogi Tea, a spiced tea beverage made of black tea and aromatic spices and herbs of India was formed during the year 1984 and is headquartered in the United States. Yogi Tea makes use of high-quality botanicals and spices for natural goodness that combines with flavors to provide excellent quality. The process begins well before these ingredients find its way to a cup of tea. Yogi tea has a high-selective sourcing standards, severe quality testing and a commitment to creating products that make use of minimum environmental footprint.
Yogi's green tea is firmly blended with organic green tea leaves and with high-quality spices that creates a delicious blend of green tea. Yogi green ranges have various sweet and fruit flavor that imparts a refreshing and complex drink. It also supplies antioxidants that support the overall goodness of health.
7) Republic of Tea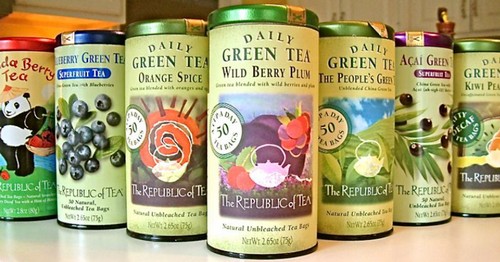 Republic of Tea is a private beverage company that was founded in the year 1992 and is headquartered in the United States. The Republic of Tea produces and sells about 300 varieties of tea across North America. This company is popular for packaging its loose teas and tea bags in cylindrical and tall tins. Republic of Tea's green tea is a long time treasure of Japan and China that has gained popularity in America.
This is because of the way the green tea is brewed. The finest green tea leaves are heated or steamed immediately after harvest, thereby preserving their all-natural flavor. This results in a nourishing beverage that contains antioxidants. Having natural ingredients in a cup of tea it provides great health benefits as well. The Republic of Tea makes use of only natural CO2 high-pressure extraction process.
In this process, the caffeine is selectively eliminated from tea and the good benefits of tea remain. The CO2 method sees that the flavors, quality, and color are met.
8) Snapple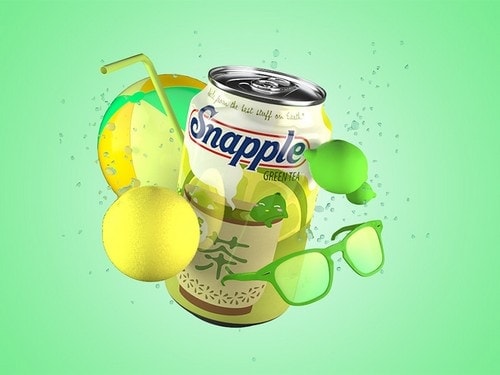 Snapple is a popular beverage company that was formed during the year 1972 and is headquartered in the United States. Snapple is a subsidiary of Dr. Pepper Snapple Group, its parent company. Its main products are iced tea, lemonade, water, and juice drink.
Snapple green tea comes with many varieties and provides a great refreshment that flows like a gentle stream. Snapple green tea provides a refreshing feel that is slightly sweet and prepared from the best ingredients in the world. One can enjoy the many flavors of Snapple's all natural green and make one's day flow like a stream.
The ingredients used to prepare Snapple green tea are natural and is prepared from the green and black tea leaves. It has a huge list of products that are rich in minerals and vitamins also carrying great taste and healthy. Due to its various benefits of green tea, Snapple is one of the best brands of green tea in the world.
9) Mighty Leaf Tea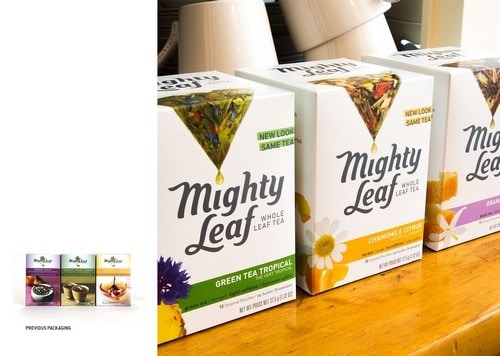 Yet another best brand of green tea in the world, Mighty Leaf Tea is a popular beverage company that was formed during the year 2000 and is headquartered in Emeryville, CA. The company produces green tea and distributes it through retail, wholesale, and online sales channels.
Mighty Leaf Tea is lively, floral, toasty, and even grassy. Their process starts with whole leaves that are carefully sourced from China and Japan. This helps them to create a perfectly balanced blend. Mighty Leaf Green Tea is supposed to be mighty with having blended with fresh green tea leaves that are ground to a fine powder having a creamy body, a vegetal flavor, along with a hint of the sea.
Mighty Leaf Green Tea comes with various types of users. Few of its top sellers are Jasmine Fancy, Yin Hao Jasmine, Organic, and many more. Due to its process in the way it is blended and because of its various available flavours, Mighty Leaf Green Tea is indeed one of the best brands of green tea in the world.
10) Numi Organic Tea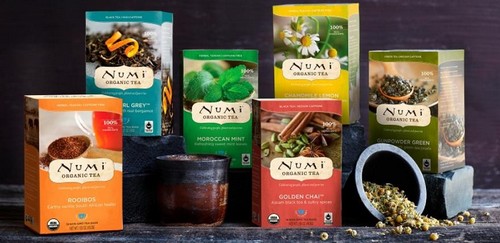 A popular beverage company, Numi Organic Tea was formed during the year and is headquartered in Oakland, California. Numi is popular for its mix of organic and fair trade certified teas. The company prepares and sells loose leaf tea, bagged tea, iced tea, and other tea-related products. Numi Organic Tea makes use of only real ingredients. It does have any artificial flavours or fragrances.
Numi Organic Green Tea is processed in a fine way to provide a natural blend of green tea. The top leaves and buds are plucked and they are dried briefly. It is then steamed or pan-fried to prevent oxidation. The leaves are rolled and curled to create unique shapes and flavours. The process concludes with final firing. The various flavours available in green tea are vegetal, fresh, grassy, and nutty.
11) Tetley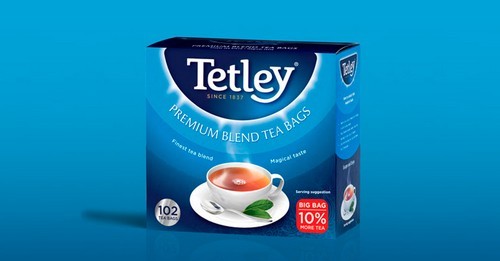 Tetley is a beverage industry that was formed during the year 1837 and is headquartered in England. Tetley is the major tea company in Canada and the United Kingdom, and also the second largest in the United States.
Tetley's green tea contains five times more antioxidants than an apple. It also neutralizes free radicals for additional benefits. Having a daily cup of Tetley green tea cleanses yourself. Tetley green tea is produced in a unique way, contains various flavours, provides high-quality taste with many numerous taste benefits.
Tetley's popular green tea comes with many variants like Ginger, Mint & Lemon, Aloe Vera, Natural Green Tea, and Lemon & Honey.  Super Green Tea of Tetley has a wide range of vitamin-infused green tea that helps one to increase the immunity and also combat fatigue.
Conclusion
Green tea is supposed to have many health benefits and over the year's green tea users are increasing across the world. The above-mentioned brands of green tea are among the best brand of green tea in the world and they provide various health benefits that each one looks for.
Liked this post? Check out the complete series on Lists