Streetwear has aligned itself with luxury fashion to bring about a revolution in the clothing industry. It has become a phenomenon in the global arena whose influence is felt everywhere. Fashionistas are now choosing convenience and comfort without making any compromise in terms of fashion, trends and style.   The lines have inevitably blurred because what you once considered streetwear does no longer apply to the name.
Streetwear has gone through a fascinating evolution because suddenly it has been pushed forward in the forefront to occupy a distinct place in the mainstream fashion industry.
Haute couture brands are partnering with other brands to provide a crossover label that is even shown proudly on runways. The term streetwear has a broader definition that includes a reliable staple for everyday fashion. Some of the top streetwear brands are mentioned below
Top Streetwear Brands
1. Supreme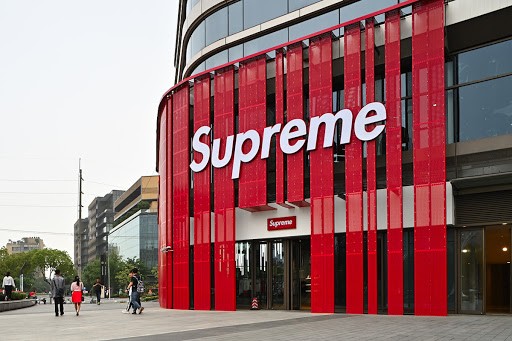 In recent years the name that has stood out as the most prominent streetwear brand in the global arena is Supreme.  This American origin brand has revolutionised the clothing industry by becoming one of the most iconic as well as revered brands in the world. It is a skateboard and an apparel brand whose boxed logo can be seen as a neon light attracting every pair of eyes.
Supreme has collaborated with several other high-profile brands like Louis Vuitton, Rolex, North Face and Nike to create a cult status for itself. Limited-edition apparels and out-of-the-box marketing strategies has currently made it the top streetwear brand in the world. Supreme has a penchant for offering something new every few days to create a demand and supply circle of its own. The fans wait eagerly for the latest products that are limited in number to add it to their existing wardrobe.
2. Nike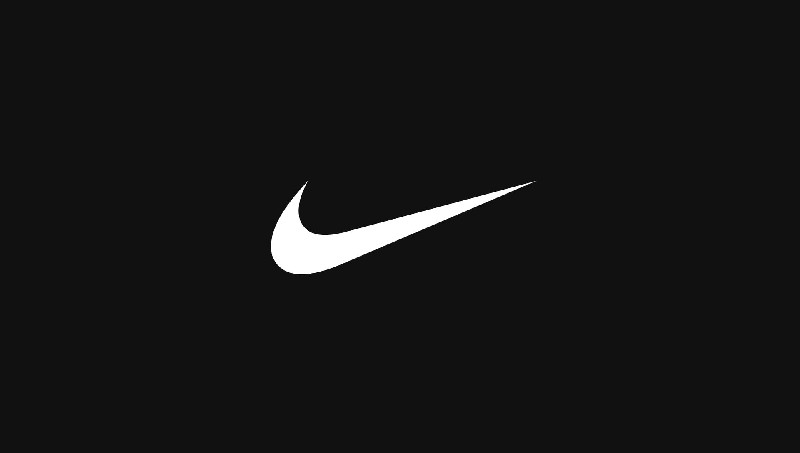 Nike is one of the most famous names in the sports industry but do you realise that its influence on hip Hop and fashion has also been immense. It has branched out to occupy a distinct place in the list of top streetwear brands in the world. Nike is now a fully-fledged streetwear brand that offers it's male and female fans accessories, caps and activewear.
Nike has collaborations in place with several brands like Patta and Off-White to bring forth some of the best streetwear pieces in the market. It is one of the most influential brands in the world and has earned respect from famous sports personalities as well as celebrities. It is known as the king of streetwear because of its product line that includes iconic sneakers, high-profile sportswear and exclusive footwear.
3. Yeezy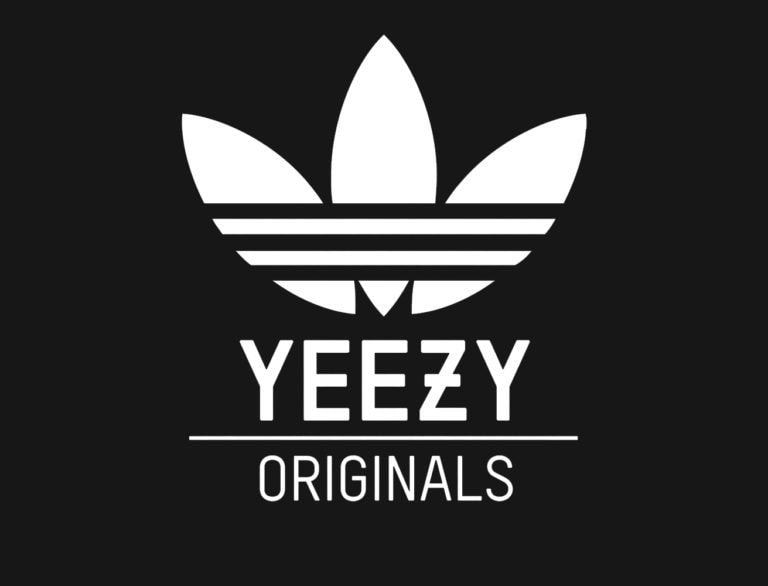 Yeezy has occupied a prominent position in the list of top streetwear brands because of its retro and futuristic as well as trendy look. It has been introduced by one of the best icons in the music industry, Kanye West, who has set the fashion industry on fire because of his style and fashion sense.
The rapper Kanye West collaborated with another giant Nike in the year 2009 for a unique pair of sneakers. Later he worked with Adidas to take his brand to new heights. Yeezy is one of the most sought-after streetwear brands for sneakers in the market and no doubt one of the most expensive also.
4. Adidas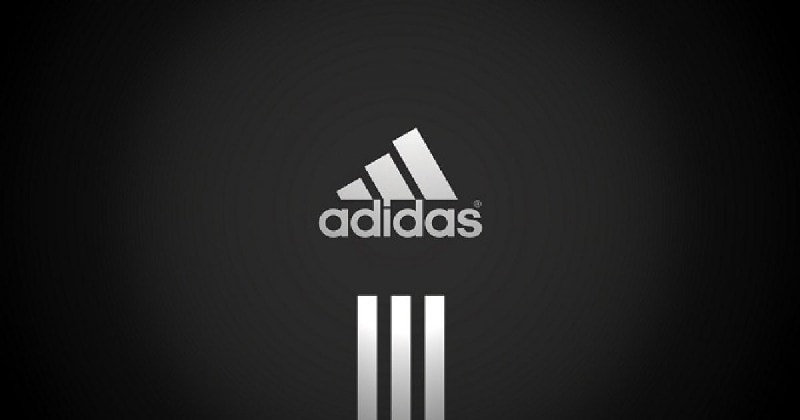 Adidas needs no introduction as it enjoys massive popularity amongst his fans in the consumer market. It is the go-to brand for most of the celebrities, famous personalities and sportsperson. The brand is well-recognised because of its iconic three-stripes.
Adidas is a German origin footwear brand introduced by Adi Dassler. The brand has always been in the limelight because of its right moves. Adidas has been in collaboration with several famous personalities and gifted its target customers with several new labels. It collaborated with rapper Kanye West for the Yeezy line and with other celebrities like Pharrell Williams to remain vigilant in the market.
5. Kith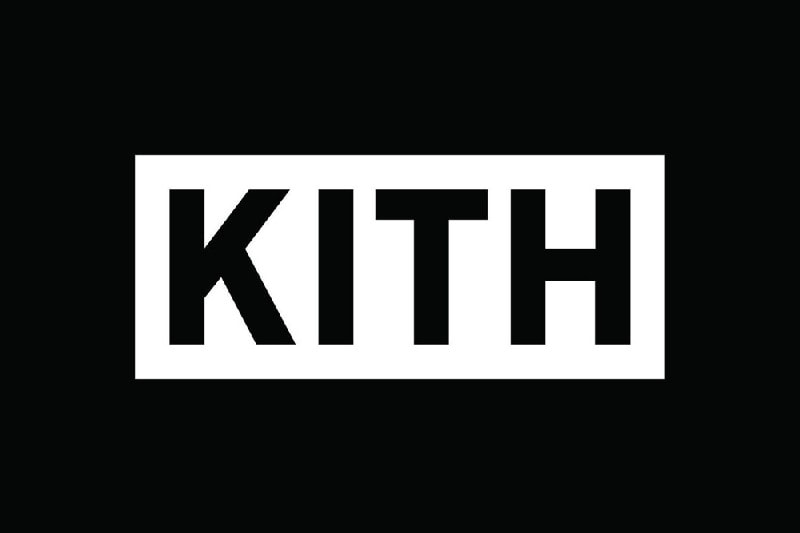 Kith, a standalone label is the brainchild of Ronnie Fieg. It boasts of a retail space that houses some of the best names in the streetwear world. Kith is one of the top streetwear brands known for its amazing products, brand collaborations, limited editions and urban garments. Its product portfolio includes footwear and apparel line, including crews and hoodies.
Kith has collaborated with giants like ASICS, New Balance, Nike, Disney, Coca-Cola and Bugaboo along with Tommy Hilfiger to offer some of the most distinctive collections in the world.
6. Stussy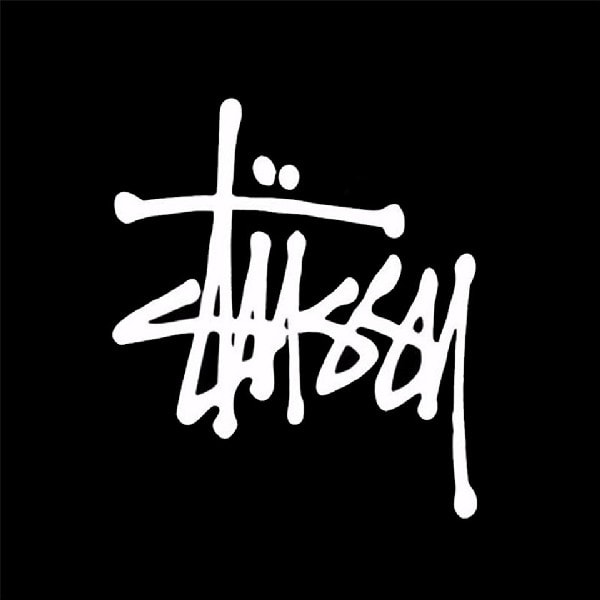 Shawn Stussy introduced his brand Stussy in the year 1970 as a small graphic tee label but with time expanded his horizons to include skate and surf apparel along with accessories, jeans, shirts and caps. It has been credited as one of the first original top streetwear brands in the world. The company continues to thrive with more than seventy-five outlets around the globe.
The California brand has a strong presence in the international market because of its artistic creativity, eye-catching and innovative designs that are a hit with the consumers.
It has been in collaboration with several retailers like Slam Jam, Tres Bien, and another giant in the fashion industry Nike for sneakers to remain in the limelight. Its seasonal collections and limited editions are famous worldwide amongst avid customers.
7. Palace
Palace has managed to gain entry inside the list of top streetwear brands in the world because of its unique style, Tri-Ferg logo, skate culture and innovative designs. The label was introduced by Levent Tanju and was first sold in local skate shops in London.
Within a few years, the brand managed to create a niche place for itself and gained worldwide recognition. It has collaborated with high-profile brands like Adidas and Reebok along with other giants to sell its products that include tracksuit, snakeskin loafer, baseball caps, smoking crop jacket, skate gear, apparel and hats.
8. Off-White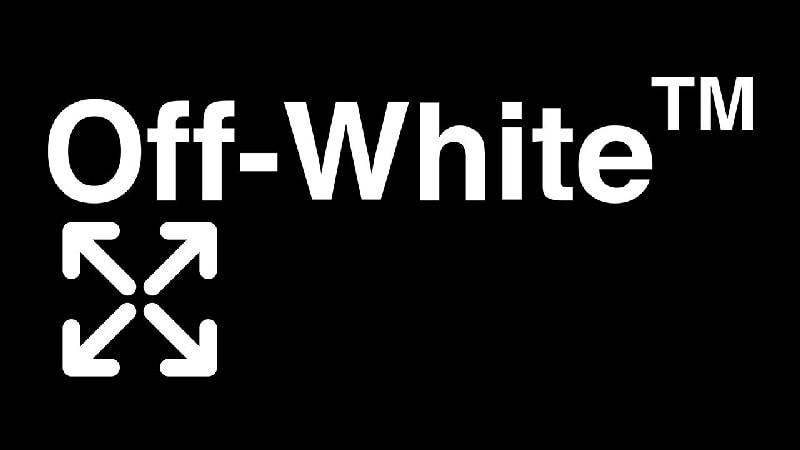 Virgil Abloh, the artistic director of Louis Vuitton, is credited with the launch of Off-white in the consumer market. It has made a name for itself on the couture runways and also in the hearts of fashion lovers looking for a different streetwear label. The label Off-white was launched in the year 2013
Off-white is a beautiful blend of couture and culture with bold, creative and distinctive prints along with innovative and unique designs. The brand has become an iconic streetwear label with a product portfolio that includes merchandise, clothing and sneakers. It has collaborated with other legendary brands like Dr Martens, Timberland, Levi's, Vans, Nike and Jimmy Choo to maintain its hold in the market.
9. Vetements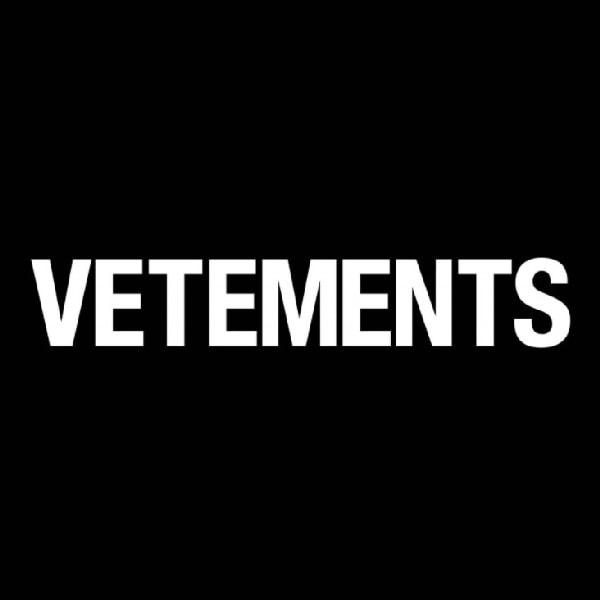 Vetements is one of the top streetwear brands in the world known for luxury fashion. It was found by Demma Gvasalia and is recognised for creative and diversified designs. It has integrated runway couture with comfort to create one of the top streetwear brands.
Vetements is known for taking the grubby streetwear and infiltrating it into the exclusive fashion industry. Its ground-breaking design collection has caused a stir and managed to create a place for itself amongst the fashionistas.
10. Undercover
Undercover was introduced by Japanese Jun Takahashi and has been one of the top streetwear brands in the world. It was known for its graphic print t-shirts, quirky tees and beautiful designs and with time has become a fashionable streetwear brand that is a favourite amongst the masses.
The UK punk scene greatly influenced jun Takahashi and it is visible through some of his designs. Undercover has collaborated with Nike to produce luxury sportswear under a new label Gyakusou.
11. A Bathing Ape
A Bathing Ape is popularly known as BAPE and was found in the year 1993 in Tokyo. Japanese fashion designer and DJ found it by the name of Tomoaki Nagao or Nigo and with time, the brand has become one of the prominent streetwear brands in the world.
A Bathing Ape is one of the easily recognisable brands because of its camouflage prints, multicoloured and bright designs and shark hoodies that zip right up to the face of the wearer.
The bold motifs have made it very popular amongst the trendy new generation who love colours. It became an industry topper because most of the high profile rappers like Clipse, Kanye West and Wayne Pharrell started wearing and promoting the label.
12. Undefeated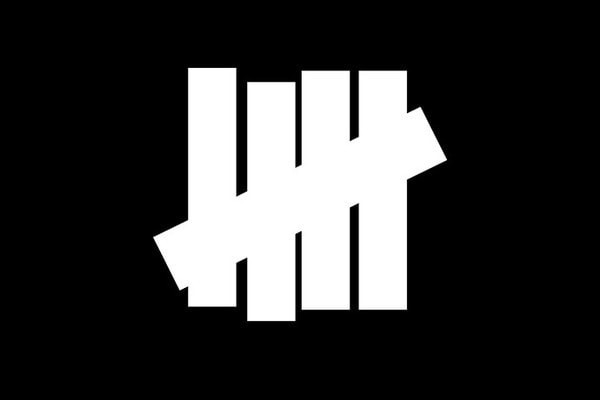 One of the premium streetwear brands in the world is Undefeated. It was found by Eddie Cruz and James Bond and is based in Los Angeles, California. The brand collaborates with several prominent names like Vans, Nike, Converse, ASICS, Adidas, Wtaps, Neighbourhood, Champion and A Bathing Ape to remain in the limelight and maintain its customer base.
Undefeated is a classic brand that has integrated the latest designs and trends to make something unique, stylish and edgy for people who love streetwear labels.
13. Billionaire Boys Club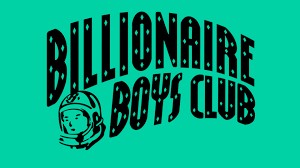 Billionaire Boys Club was found by Pharrell Williams and has been able to create a distinct place in the streetwear category. The brand has a refreshing and playful look about it because of its unique and colourful designs.
The product line of Billionaire Boys Club includes hoodies, jackets, tees etc. The brand is known for its distinctive logo, which was designed by Sk8thing and has become its unique personality. Pharrell Williams has also launched a sister label by the name of Icecream which sells apparel for women.
14. HUF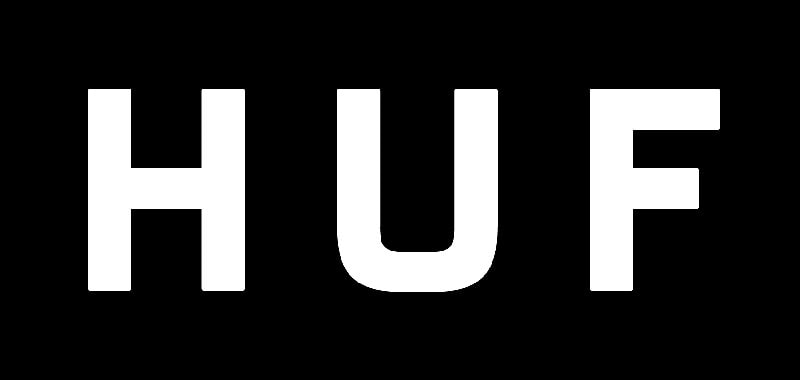 HUF was launched at San Francisco in the 90s by the New Yorker Keith Hufnagel as his namesake label. It is one of the affordable brands that have been listed in the list of top streetwear brands because customers can get the right product for one hundred dollars that is unheard from a top streetwear brand.
The product portfolio of HUF label includes rare sneakers, footwear, streetwear and skateboards and is inspired by design and craftsmanship of vintage America. It is considered an iconic brand with a worldwide acceptance because of its weed print tees and socks.
15. Carhartt WIP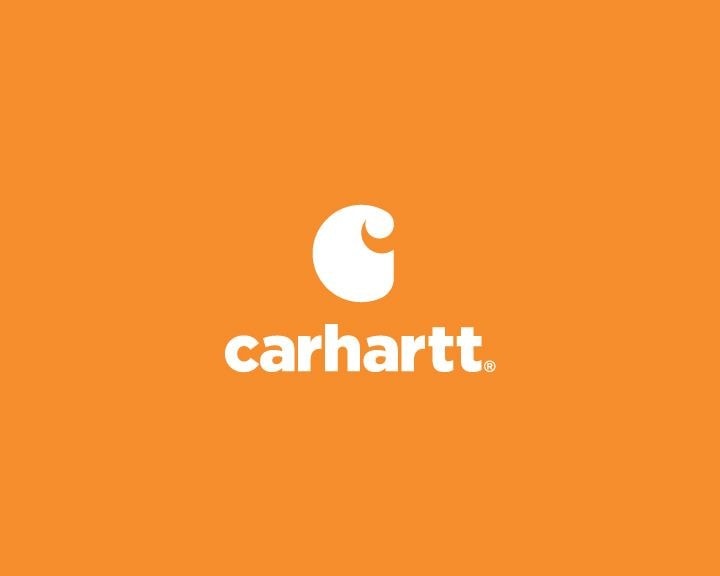 The brand was initially set up for the blue-collar workers of North America and later became the most recognised top streetwear brand in history. Carhartt WIP is the UK division of the actual label which is known from the UK to Austria for its streetwear staples.
The sub-label Carhartt WIP was launched in the year 1994 and has made a heady transformation from grubby overalls to coolest collections. The brand in the UK differs from the one in the United States because of its streamlined silhouettes and contemporary streetwear cuts which are more in trend in these modern times.
16. A-Cold-Wall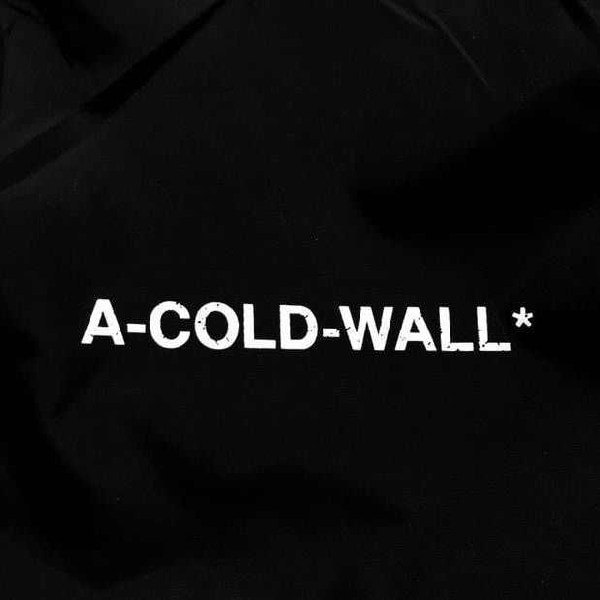 A-Cold Wall is a British brand based in London that has successfully gained entry into the list of top streetwear brands in the world. It is the baby of designer Samuel Ross that demonstrates his grip on the streetwear fashion. The product line has got immense approval from industry heavyweights because of fabrics, style, design and silhouettes that have created a worthy streetwear label.
A-Cold-Wall has been able to build a solid reputation as a brand that has merged haute couture with streetwear. The result is fantastic as it has created a luxury label with a street-style and trendy flair. The designs are easily recognised because of their distinctiveness.
17. WTAPS
WTAPS is one of the top streetwear brands in the world and is pronounced very differently as double taps. The brand name is a military-inspired term, and its influence is significant in the creation and designing of the products. It has a cult following because of its unique styling.
WTAPS is a Japanese brand with a wide range of product portfolio that includes loose-fitting hoodies, cargo pants of army green and curveball made in Ivy-League style. The influence of Japanese utilitarian style and military-types of baggy cuts is reflected in the products that have become a rage in the consumer market.
18. The Hundreds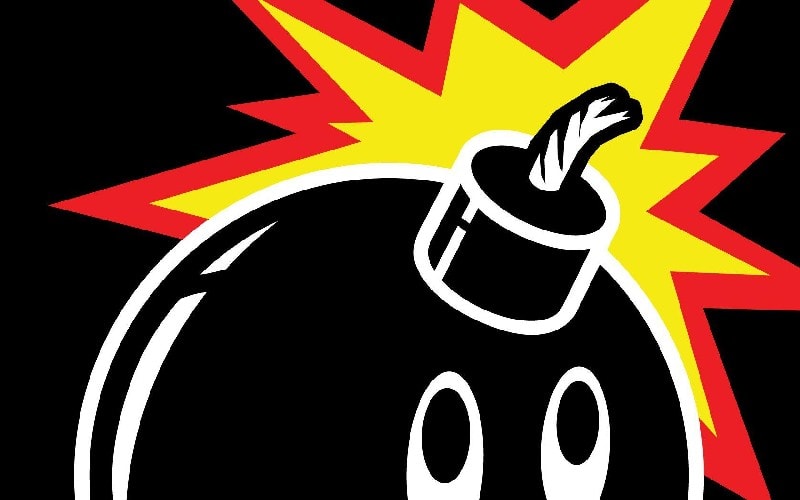 The Hundreds is an original Los Angeles brand that was launched in the year 2003. It is known for producing old-school streetwear that is purely streetwear and nothing else. The Hundreds was found in the year 2013 by its co-founders Ben Shenassafar and Bobby Kim.
The brand is dedicated to streetwear culture, and its product portfolio includes outerwear, headwear, fleece, wovens, denim and t-shirts.
19. Patta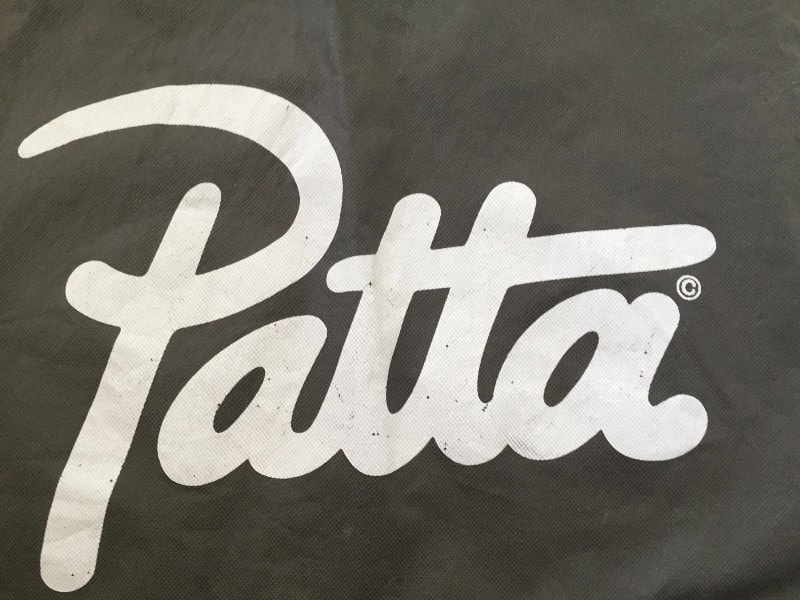 Patta was launched by two friends who loved the hip hop scene and wanted to design something trendy. The brand in the initial days was launched as a small batch of tees with the Patta logo printed on it for just friends and family members.
As the demand grew, a store was opened to showcase the products, and it gradually became a full-fledged in-house brand. The Onus of the label was on big logos, vibrant colours, loose cuts and seasonal collections so that the demand always exceeded the supply.
20. Noah | Streetwear Brands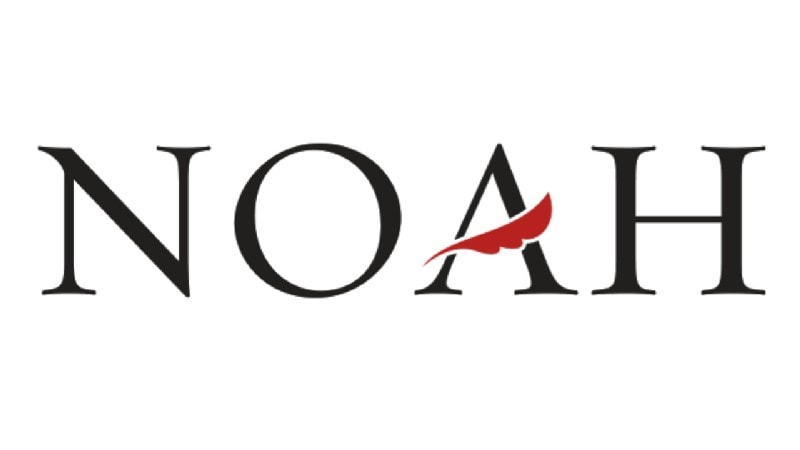 Noah is one of the top streetwear brands that soon became a coveted label because of its unique products.  It was found by Brendon Babenzien, who had earlier worked as a creative director for the renowned brand Supreme.
Noah was marketed in the consumer market as a top streetwear brand for grown-ups. Its product portfolio includes shirts, sweats, shorts and corduroy caps.
In recent times it is streetwear that is dominating the apparel industry. Celebrities and famous personalities have embraced it with open arms and are donning it with pride. This attitude has rubbed on others and inspired them to wear something similar.
Streetwear is no longer sneakers, t-shirts or hoodies instead has become a fusion of brand perspective and high-end products that establishes a balance between cool and hype.
Liked this post? Check out the complete series on Lists