A backpack is a primary piece of luggage that is easy to handle and use. The beauty of the product is that it can be used for regular usage and also during travelling on short or long journeys where you need to carry your essentials with you. It has gained much popularity with time as a street accessory because of its handy nature.
Finding the right backpack is necessary because you want a product that will not strain your shoulders, provide you with enough storage space, fit your body and let you travel easily without hampering your movements.
What is the actual purpose of the backpack plays an essential role in selecting one that will meet your needs and requirements? Are you looking for a simple backpack with no-frills or you want one that has additional compartments for carrying mobile devices, headphones or any other item. Choose a backpack with sturdy material that will be durable. Take a good look at the backpack and make sure that zippers and seams have a solid construction because the pressure falls mostly on these two areas and you need an excellent product that will serve you for an extended period.
Go with a good brand that has a solid reputation in the market and most important with a product with the maximum warranty in case it becomes damaged. Let me share some information about a few top backpack brands so that it can be a help in finding the right one.
Top 10 Backpack Brands
1. The North Face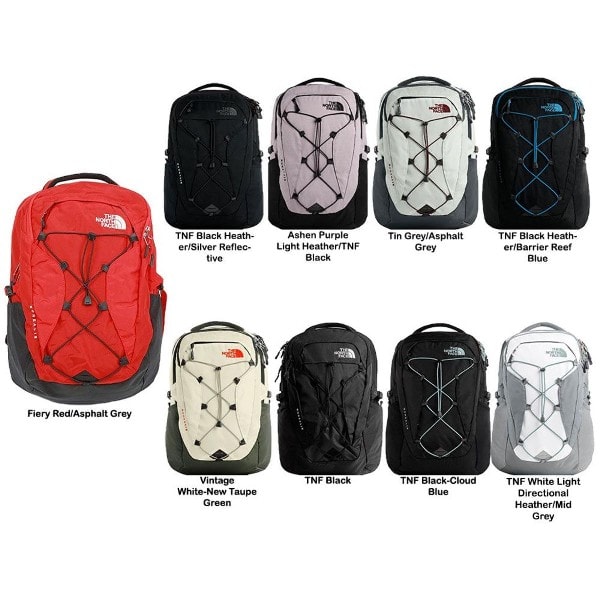 If you are looking for a practical and sporty item, then look no further than The North Face brand. This is one of the top backpack brands in the world known for its excellence. You can buy it for regular use as well as for travelling purposes.
The best thing about the backpacks from The North Face is that they are lightweight and durable with several user-friendly features that the consumers will love for instance spacious compartments for storage, FlexVent suspension system that includes padded back panel and sturdy shoulder straps, beautiful colours, various sizes and trendy designs.
The North Face is an American origin company founded in the year 1968 by its founder Susie Tompkins Buell and Doughlas Tompkins. It serves a worldwide area with some of the top-notch items that you can think of. Its product portfolio is for men, women and kids and includes things like Router Transit Backpack, Women's Jester Backpack and Borealis Backpack.
2. Deuter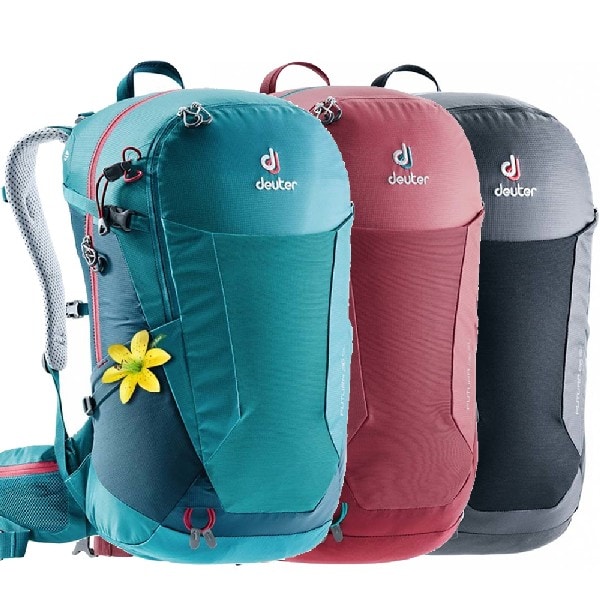 The German brand Deuter was founded in the year 1898 by Hans Deuter and with time has become one of the top backpack brands in the world. It started its journey with mailbags, and in the year 1910 expanded the product line to include military backpacks. Currently, it is the brand to look-out for some of the finest and high-quality backpacks for hiking, mountaineering and adventure sports.
The brand Deuter offers its consumers some of the best products in the business through its series like Trail-trekkers, Classic, Futura and Speed Lite. These are spacious, durable, lightweight and available in various colours.
The best part is the body-hugging fit that distributes weight equally so that the strain does not fall on your shoulders. One common feature of all the backpacks is that the brand has put its onus on comfort so that it will help in free movement. Some of the best products in its line-up are Aircontact Lite 65+10, Aircontact 50+10, and Avant Voyager 50+10.
3. Herschel Supply Co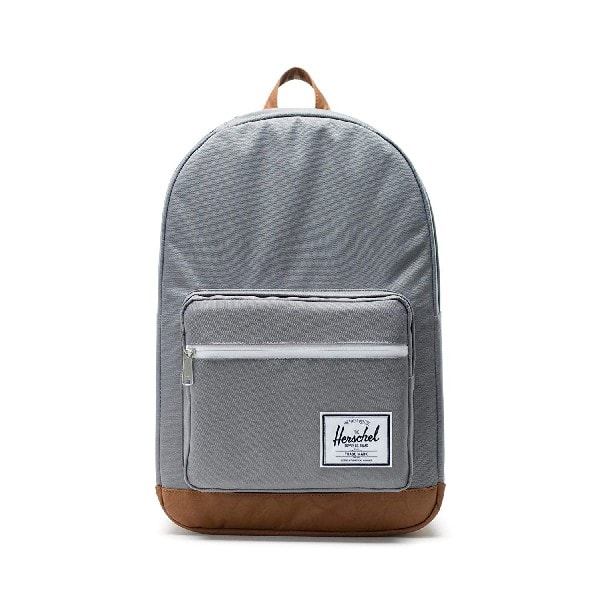 Herschel Supply Co is a veritable new entrant in the market of backpacks as the brand was launched in the year 2009. A decade of hard work and it has become a permanent position holder in the top backpack brands of the world. It is a lifestyle bag brand that has put its onus on functional fashion by creating elegant pieces with a focus on detail and innovation. Sustainable practice is the mantra of the brand and this is why it can conquer the consumer market so quickly and easily.
The backpacks from the brand Herschel Supply Co are made with their trademark fabric ApexKnit that minimizes the waste during the making of a bag. The designs are trendy and pleasing to look at and come in a wide assortment of patterns and colours.
The backpacks are very spacious with ample storage facility and adjustable straps. There is a scope for keeping twin water bottles in its outer pocket along with a storage pocket at the front and a suspended pocket on the inner side. Its product line includes Herschel Little America Backpack, Dawson Backpack and Retreat Backpack.
4. Osprey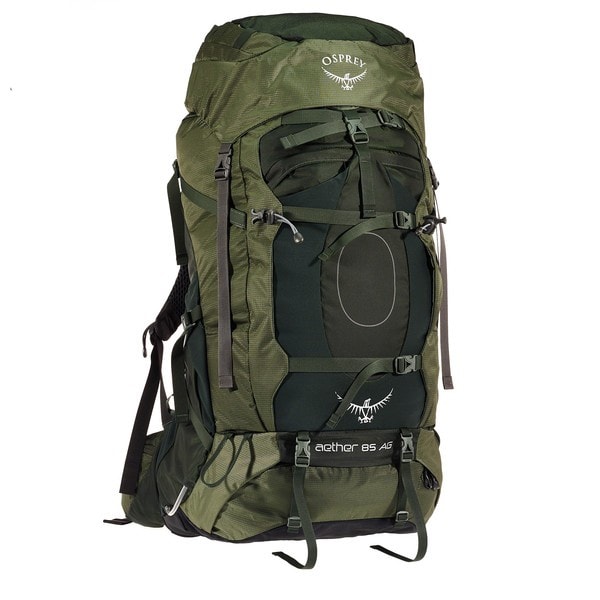 One of the best overall backpacks is available from the brand Osprey. It has been in the business for the last forty years and has an unmatched reputation in the world. The company was found in the year 1974 by Mike Pfotenhauer in Santa Cruz and dealt exclusively in backpacks. The privately-owned brand has a backpack for every situation, and this is why it offers its products in various sizes, for instance, 38 litres, 58 litres and 48 litres.
The Osprey backpacks are very light and comfortable. It has a full suspension system, and there is enough space for storage. The best thing about some of the backpacks is that the user has an option of removing the external straps and the top lid.
It is available in several colours like white, royal blue, green black etc. Some of the items in its line up include Osprey Exos 58 Pack, Osprey Women's Aura 65 AG and Osprey Men's Atmos AG.
5. Fjallraven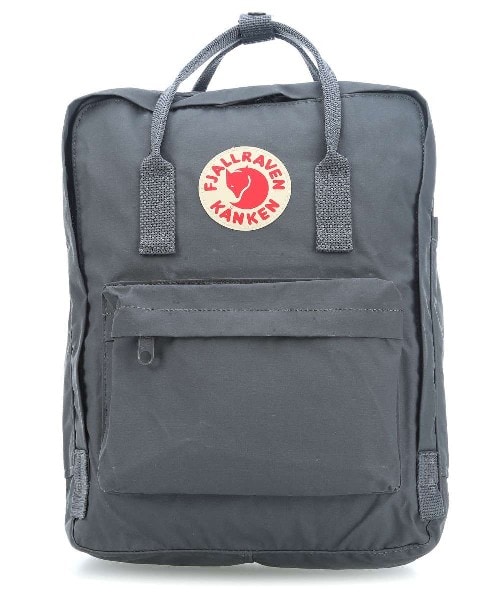 Fjallraven is a Swedish brand that was founded in the year 1960 and with time has become one of the biggest companies of apparel in the world. It is also associated with outdoor equipment and the making of backpacks and has become one of the top backpack brands in the world.  The company has aligned both function and fashion to create one of the best available products in the global arena.
Fjallraven believes in upscale and fashionable backpacks that have an iconic and timeless look. Consumers well appreciate its commitment to sustainable materials.
The stylish products are in huge demand because of sleek and compact designs, durable and lasting fabrics, boxy shape and adjustable and padded straps. Its product line up includes Kanken Art and Greenland Top Small.
6. Patagonia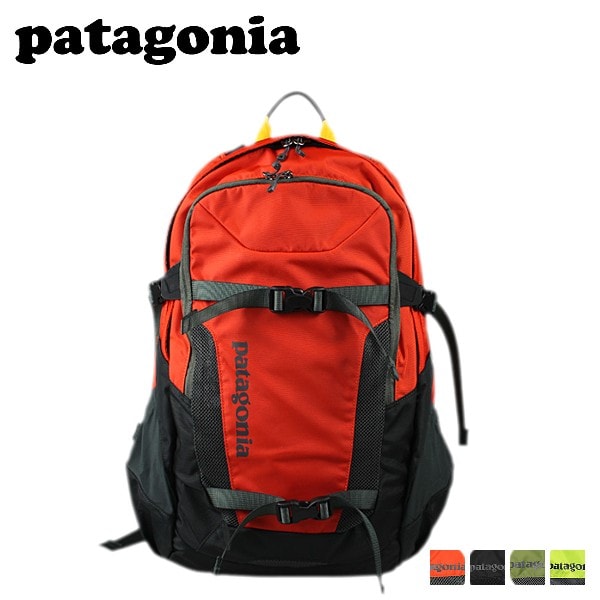 If you are going out and looking for a waterproof backpack that will keep your essentials dry, then you have to take a look at the offerings of brand Patagonia. It is one of the most respected and trusted brands for outdoor gears that churn out highest quality gear. The products are durable and spacious as it boasts of expandable storage. The waterproof backpacks are specially designed to guard against the water with the utmost levels of efficiency.
Patagonia is an American brand that was founded in the year 1973 by its founder Yvon Chouinard. It is associated with the retail industry and deals in outdoor apparel. The brand has gained immense recognition because of its backpacks that have been a hit in the consumer markets.
The brand offers eco-friendly and waterproof backpacks, and the product line includes Waterproof Submersible that boasts of highest protection, Waterproof Non-Submersible and Water Resistant.
7. BAGGU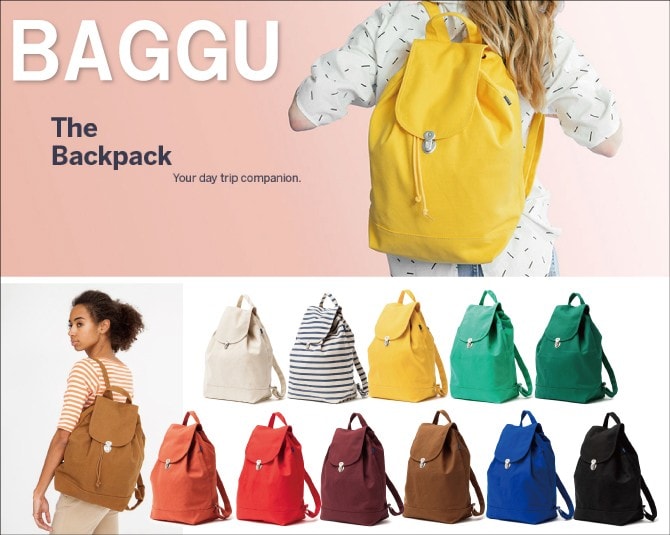 BAGGU is one of the top backpack brands in the world co-founded in the year 2007 by Joan and Emily Sugihara mother and daughter duo. The initial idea was to create a reusable shopping bag that could later be used as a tote. As the brand grew from strength to strength, it started making functional backpacks that were renowned for its reasonable rates and adorable designs.
The brand BAGGU creates backpacks that are durable and can withstand years of rough and tough use. It uses sustainable materials to minimize waste. The products of this highly acclaimed brand are well-designed with a sophisticated and fresh look and various attractive colours.
Its famous product line includes Small Sport Backpack, Large Sports Backpack, Packable Backpack and Drawstring Backpack.
8.Timbuk2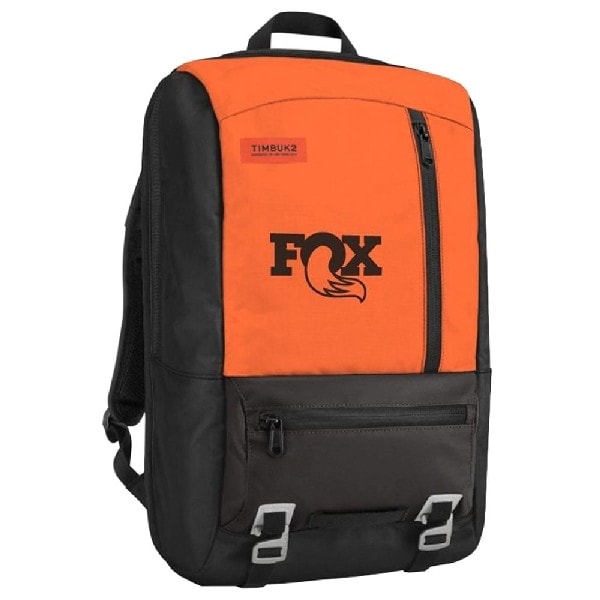 Timbuk2 is an American brand that was found in the year 1989 in a garage in San Francisco. With time it has become one of the top backpack brands if you are looking for a high-quality laptop bag. The brand manufactures some of the best functional as well as sturdy bags that are work-friendly and have several exclusive features.
The brand Timbuk2 is committed in its efforts of sustainable products and has initiated the Timbuk2 Recycle Program that helps in repurpose and repair of old bags. The backpacks boast of a padded sleeve, durable base fabric to support the weight of the laptop, storage compartments, clean exterior and comfortable shoulder straps.
It is no doubt a lasting and robust backpack, and some of its popular items are Convertible Backpack, Authority Laptop Backpack and Especial Scope Expandable Backpack.
9. Dagne Dover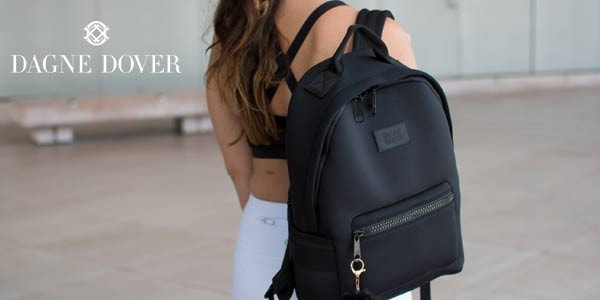 Dagne Dover is an online company formed by Melissa Mash who offers handbags and backpacks to its female customers who are looking to purchase something extraordinary, stylish and functional for the workplace. The New York-based e-retailer has become one of the top backpack brands in the world because of thoughtfully-designed interiors, classic styles and real fashion sense.
The brand was launched in the year 2012, and within such a short period has become globally famous because of streamlined designs and organizational features.
The Dagne Dover backpacks are extraordinary because they are specially manufactured, keeping in mind the needs and requirements of working women. The eye-catching backpacks have enough storage space for carrying regular essentials to the workplace. Its product line includes items like Dakota Backpack and Indi Diaper Backpack in several sizes and colours.
10. Tortuga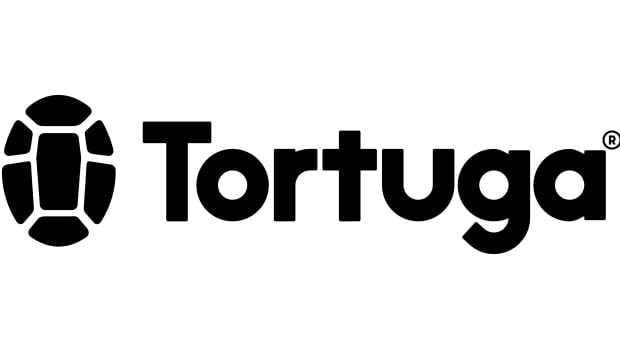 If you are a frequent traveller, then the best travel bag for you is a backpack from Tortuga. The brand was found in the year 2010 by best friends Jeremy Cohen and Fred Perrota and since the beginning has become a favourite amongst the travelling community who swears by its durability and storage space,
The Tortuga backpacks are portable and handy to suit the preference and need of its consumer. The brand focuses on ethically produced backpacks that can boast of high quality and durability. It has created a perfect blend of features, materials and comfort for most top performances. The product line includes Expandable carry-on and large carry on for both men and women.
Bonus
11. MIS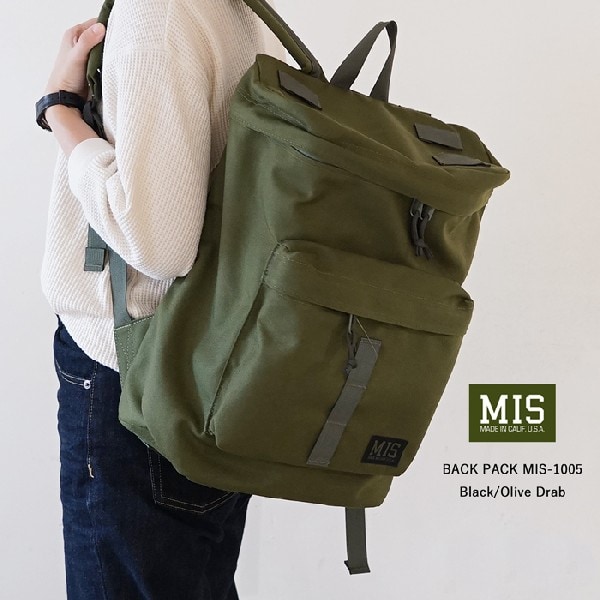 MIS is an American brand founded in the year 2014 in Los Angeles, California. The purpose of the brand was to manufacture products that were military level perfect so that it could be used for a long time. The bags are sturdy, simple, reliable and beautiful and can withstand hard journeys. It is made from nylon to make it water-resistant.
All the fabrics, zippers, tapes and any other material used in the manufacturing of MOS backpacks are made in the United States, and MIL-Spec certified, and this is why the brand is also popularly acclaimed as MIS MIL-SPEC. The back portion is heavily padded, and the straps are adjustable so that the weight is distributed evenly and the user can withstand long journey without hurting his back.
The inside of the backpack can hold up to 30 litres. The zip is covered with a small canopy as a protection against breakage. Its product line includes Roll Up Backpack, Mesh Backpack and Backpack in numerous colours to suit the needs and preference of its consumer.
There was a time when almost all the backpacks looked similar. Times are surely changing as the backpack brands are offering products in various colours and designs to meet the needs of its modern and trendy customers. A backpack is no doubt an essential commodity, but it has also become a fashion statement, and this is why customers are always on the look-out for a product that will match them in style and look awesome.
Liked this post? Check out these detailed articles on
Topic of Lists
Alternatively, check out the Marketing91 Academy, which provides you access to 10+ marketing courses and 100s of Case studies.