A backpack is a primary piece of luggage that is easy to handle and use. The beauty of the product is that it can be used for regular usage and also during travelling on short or long journeys where you need to carry your essentials with you. It has gained much popularity with time as a street accessory because of its handy nature.
Finding the right backpack is necessary because you want a product that will not strain your shoulders, provide you with enough storage space, fit your body and let you travel easily without hampering your movements.
What is the actual purpose of the backpack plays an essential role in selecting one that will meet your needs and requirements? Are you looking for a simple backpack with no-frills or you want one that has additional compartments for carrying mobile devices, headphones or any other item. Choose a backpack with sturdy material that will be durable. Take a good look at the backpack and make sure that zippers and seams have a solid construction because the pressure falls mostly on these two areas and you need an excellent product that will serve you for an extended period.
Go with a good brand that has a solid reputation in the market and most important with a product with the maximum warranty in case it becomes damaged.
The global backpack (bags and luggage) industry was valued at 177 billion USD in the year 2023. The market is expected to grow annually by 5.07% (CAGR 2023-2026). It is an important sector that took a direct hit in 2020 because of travel restrictions and lockdowns in most places but has recuperated and emerged stronger as most places in the world are on the move once again.
List of 20 Best Backpack Brands in the World in 2023
1. The North Face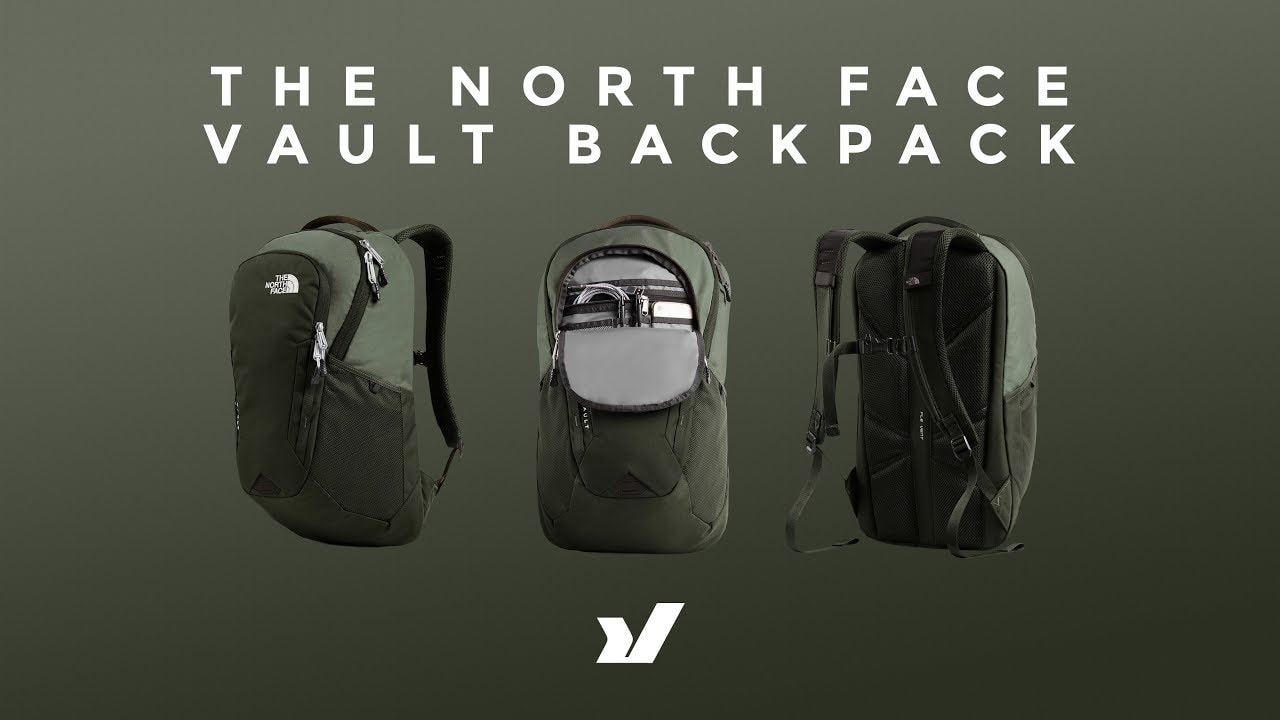 Origin Country: United States of America
Founders: Douglas Tompkins and Susie Tompkins Buell
Founded: 1968
Headquarters: Alameda, California, U.S.
Parent Company: VF Corporation ( Since 2000)
Net Worth:  $13 billion USD
Revenue: $3.6 billion (2023)
The North Face backpacks have been popular for decades and are known for their durability and functionality. The fashion and retail company is associated with recreation, outdoor and sporting goods and deals in functional, reliable and practical backpacks for men and women that are meant to be used for all occasions. The Backpacks are available in one size of 14" but in numerous colors like black, blue, grey etc.
User-friendly features include a spacious interior compartment for storage, innovative designs, FlexVent suspension system, padded mesh back panel and customized shoulder straps. The product category of The North Face includes classic backpacks, commuter backpacks, heritage backpacks, mountaineering & climbing packs, fanny packs and totes. They feature multiple storage compartments and convenient front pockets for organizing and carrying gear.
Product Portfolio:
ROUTER TRANSIT BACKPACK
RESISTOR CHARGED BACKPACK
WOMEN'S BOREALIS BACKPACK
2. BAGGU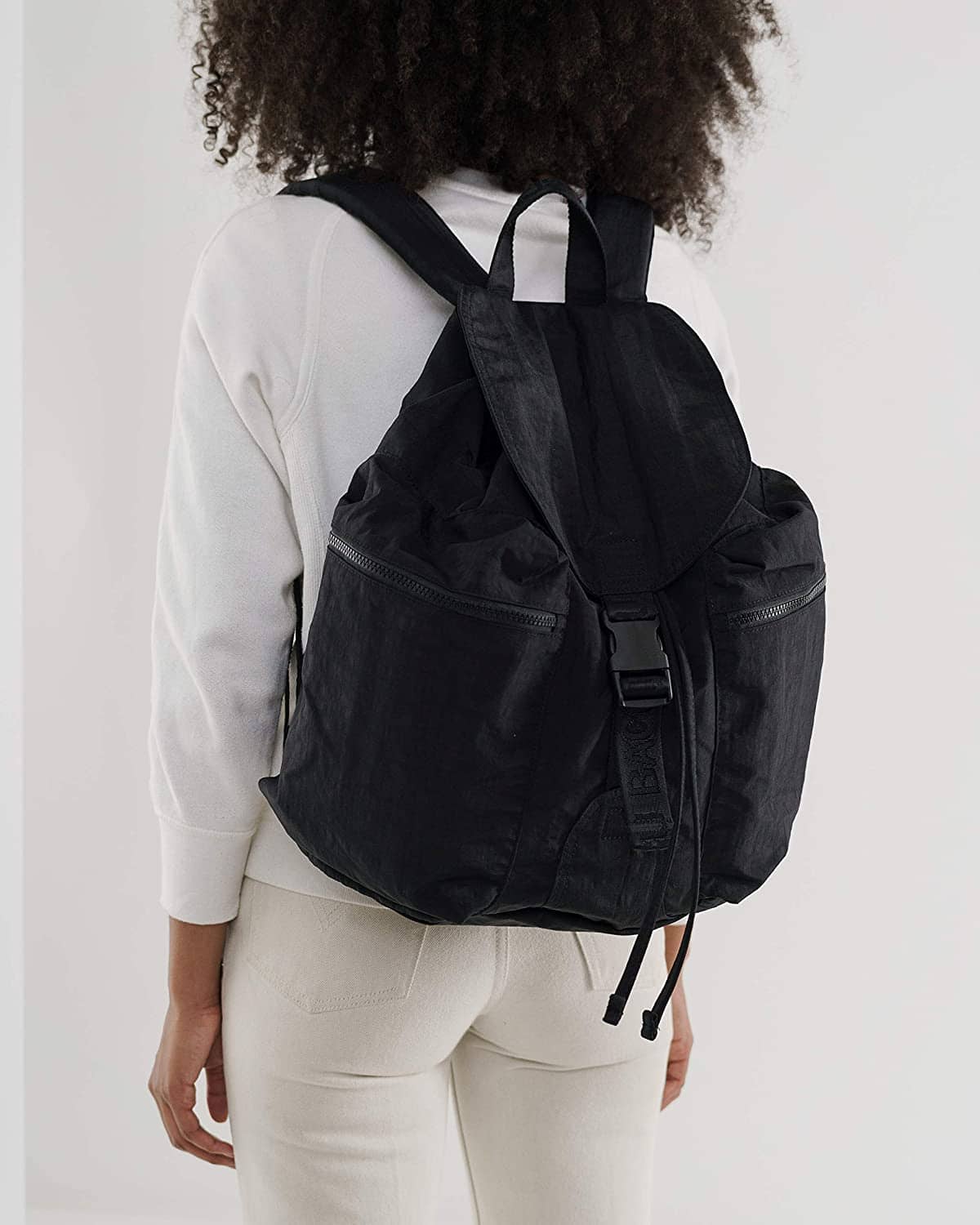 Origin Country: United States of America
Founder: Joan Sugihara and Emily Sugihara (mother, daughter)
Founded: 2007
Headquarters: San Francisco, U.S.
Price range: 46 USD – 84 USD
BAGGU offers the best backpacks in the world that makes life easier for the person carrying them. The onus of the brand is on sustainability, environmental-friendly and ethical products that will minimize waste and prove useful for the buyer.They make high-quality canvas and leather bags in a range of fun, fashionable colors.
Important features include functional, durable, affordable rates, adorable fun designs and several attractive colors and patterns. BAGGU bags are priced between $14 and $78. The price range varies depending on the type of bag and the materials used.
Product Portfolio:
SMALL SPORT BACKPACK
LARGE SPORTS BACKPACK
BASIC AND CANVAS TOTES
3. Deuter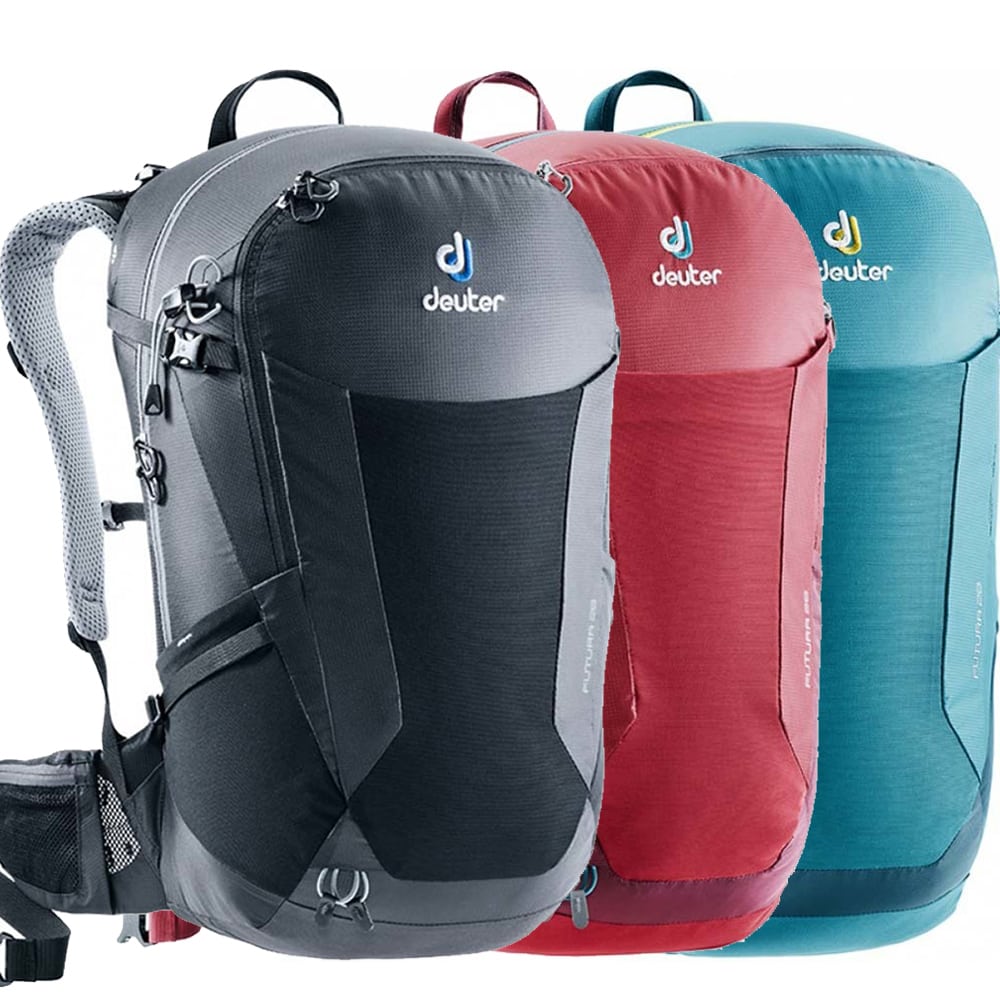 Origin Country: Germany
Founder: Hans Deuter
Founded: 1898 in Augsburg-Oberhausen
Price range: 65 USD – 230 USD
If you are looking for the best backpack brands that are specially created as outdoor gears for instance for mountaineering sports, climbing, trekking and hiking then just opt for the high-quality Deuter backpacks. It offers a range of products to choose from in various colors and patterns and different series like Speed Lite, Futura, Classic and Trail Trekkers.
If you're into biking, Deuter has backpacks specifically designed for this activity. Deuter also offers travel backpacks that are extremely durable and designed to carry heavy loads. They come with a range of travel features.  Deuter even has backpacks designed for carrying children, providing a safe and comfortable way to bring your little one along on outdoor adventures.
Deuter backpacks are spacious to keep everything you need systematically, lightweight, streamlined storage space, durable, body-hugging fit and comfortable at the back as the weight of the packs is evenly distributed
Product Portfolio:
AVANT VOYAGER 50+10
BANFF LITE
FUTURA
4. Herschel Supply Co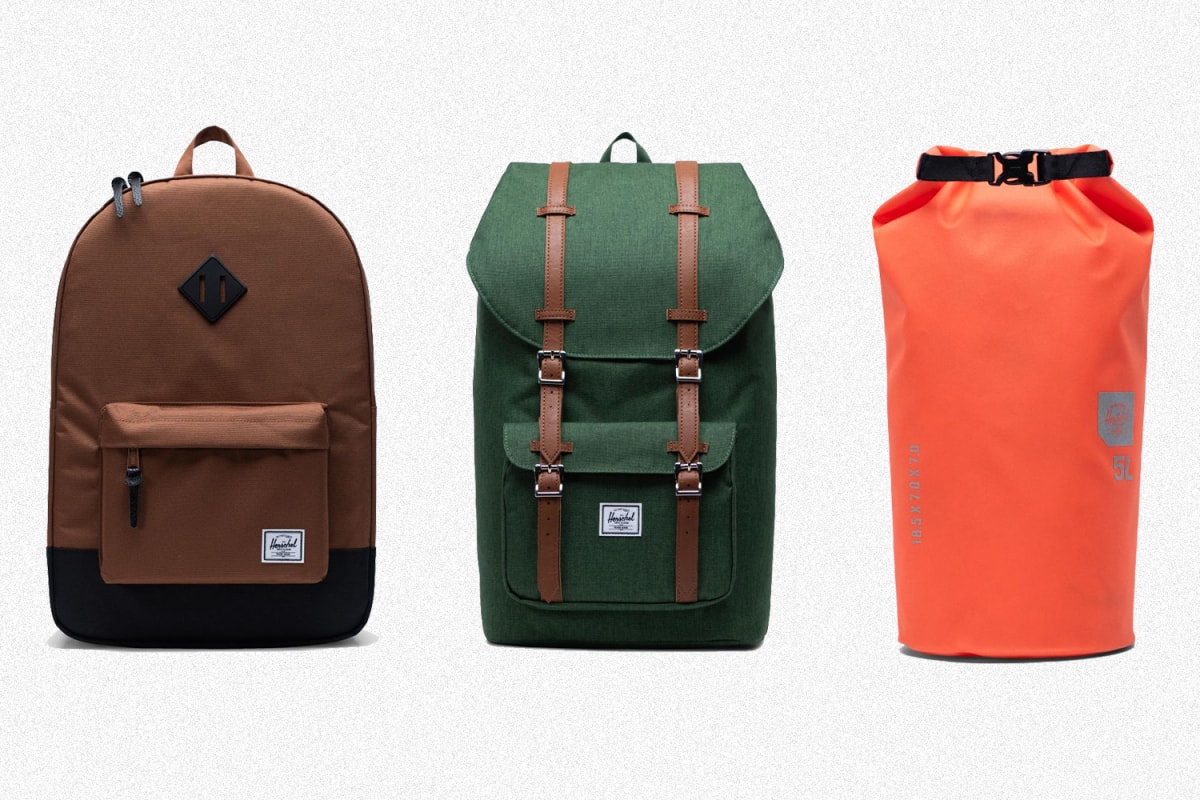 Origin Country: Canada
Founder: Lyndon Cormack, Jamie Cormack
Founded: 2009
Headquarters: Vancouver, British Columbia
Manufacturing facility: China
Operations: 70 retail locations
Price range: 40 USD – 170 USD
Herschel Supply Co is often described as a lifestyle bag and baggage brand as it offers functional, detailed and elegant packs that are an instant hit with the customers of every group from children to adults. The bags are oversized in a good way as they do not feel or look bulky but have the best spacious designs with good storage space one could imagine. The backpacks have dual pockets externally for keeping the water bottles along with front storage, synthetic leather straps and a suspended pocket.
The company has outlet stores in Florida, United States. Herschel's products are manufactured in 15 factories in China and include backpacks, duffel bags, other luggage, hats, and other accessories. The brand is aimed at 18-to-35-year-old consumers.
Product Portfolio:
HERSCHEL CLASSIC BACKPACK XL
HERSCHEL HERITAGE BACKPACK
HERSCHEL LITTLE AMERICA BACKPACK MID VOLUME
5. Patagonia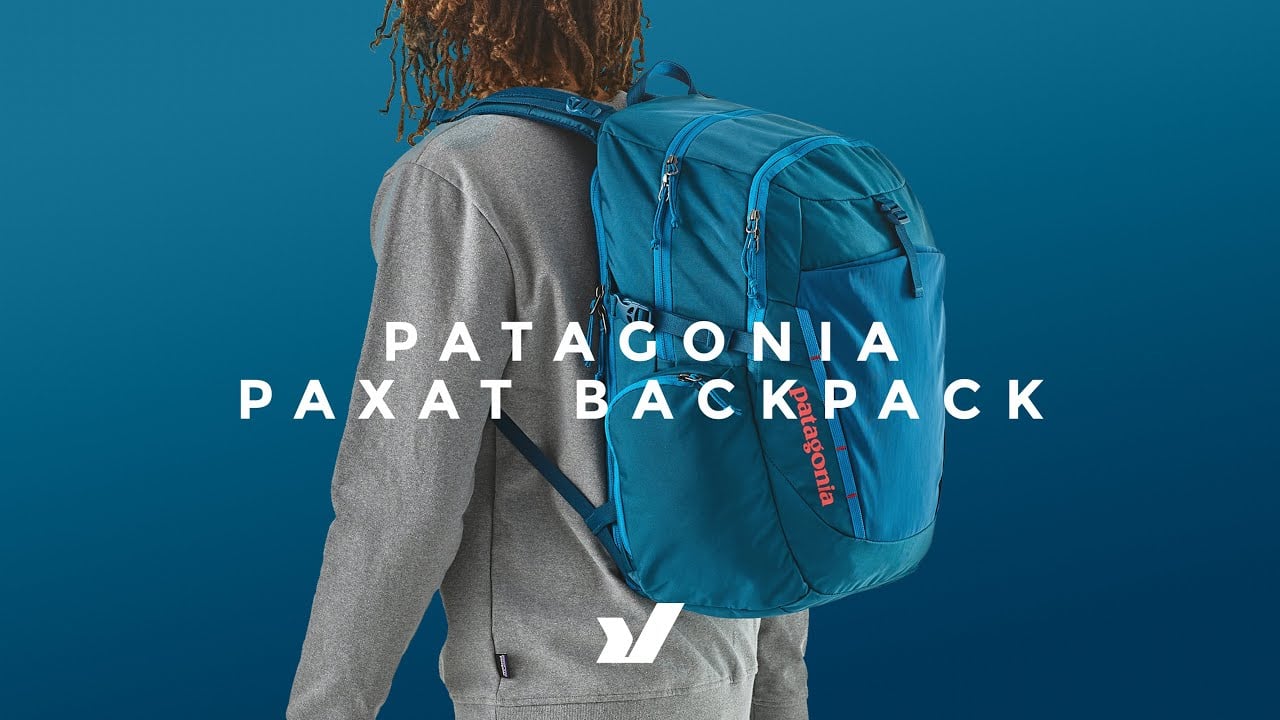 Origin Country: United States
Founder: Yvon Chouinard
CEO: Ryan Gellert
Founded: 1973
Headquarters: Ventura, California, U.S.
Factories: 16 countries
Stores:  53 countries
Patagonia is one of the best backpack brands in the world that offers high quality, massive and durable gear built with 100% recycled polyester especially meant for outdoor usage. All the backpacks are waterproof and are designed to repel water in any external conditions. The waterproof range includes Waterproof Non-Submersible, Waterproof Submersible and Water Resistant backpacks and duffels. Some Patagonia backpacks have a hip belt to help distribute the weight of the backpack and reduce strain on your shoulders.
The price range of Patagonia backpacks can vary depending on the size, style, and features of the backpack.
The eco-friendly company Patagonia has pledged to donate 1% of total sales to eco-friendly groups. Patagonia also operate two distribution centers—their facilities where they receive goods from factories in the US and overseas—and more than 70 Patagonia stores worldwide.
Product Portfolio:
BLACK HOLE PACK 32L
PLANNING ROLL-TOP PACK 35L
REFUGIO PACK 28L
6. Timbuk2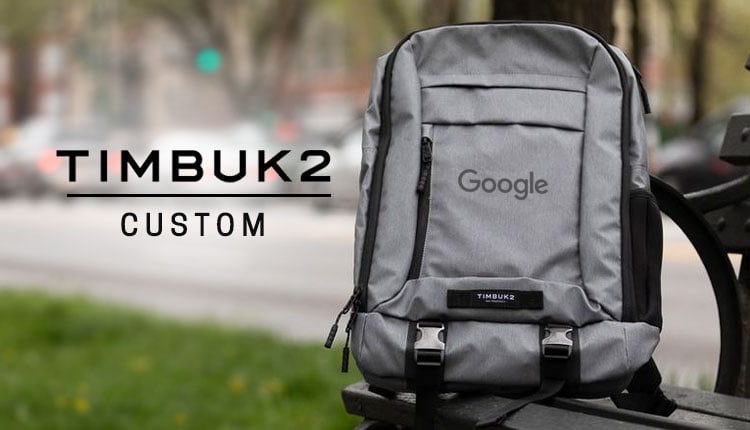 Origin Country: U.S.
Founder: Rob Honeycutt
CEO: Patti Cazzato
Owner: TB2 Investors
Founded: 1989
Headquarters: San Francisco, U.S.
Timbuk2 is one of the best backpack brands if you are looking for a durable, sturdy and functional laptop bag. The work-friendly Timbuk2 products boast padded laptop sleeves, Velcro closure with the panel zipping out flat for easy access, clean exterior, durable base fabric, several storage compartments and comfortable straps so that the weight is distributed evenly and it becomes easy to take the backpacks anywhere.
Their backpacks are available in a range of styles, trims, and colors, and can be customized to create a truly unique bag. They offer laptop backpacks for devices up to 17 inches, which are made with premium, durable fabrics to keep your laptop safe and secure. They also have a range of backpacks designed specifically for women, which offer feminine flare with workhorse functionality.
Timbuk2 has a recycling program that encourages customers to repair old bags and reuse them as much as possible.
Product Portfolio:
AUTHORITY LAPTOP BACKPACK DELUXE
MUTTMOVER LUXE BACKPACK
CUSTOM DIVISION LAPTOP BACKPACK
7. Dagne Dover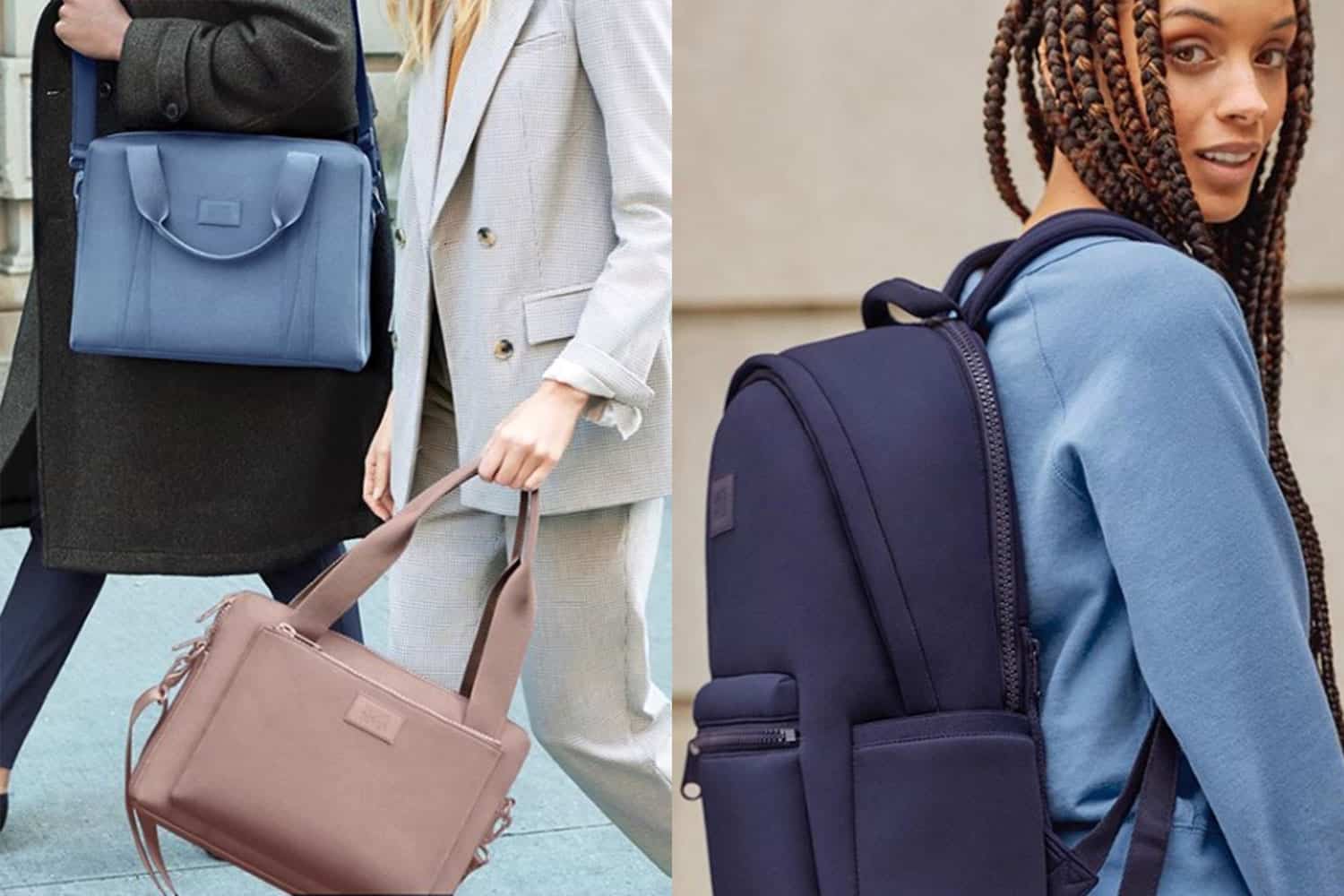 Origin Country: U.S.
Founder: Melissa Mash
Founded: 2012
Headquarters: New York
Dagne Dover is the best backpack brand if you are on the lookout for a functional and elegant luxury backpack. The products are eye-catching and simply gorgeous to look at while the minimalistic designs provide enough compartments, pockets and storage to keep your daily use items handy. Dagne Dover is a company that makes bags for various purposes, including work, travel, gym, and handbags
Important features of Dagne Dover backpacks include laptop sleeves, water bottle holder, ID holder, wallet pocket, detachable key strap, loops for pen, cosmetics like lipgloss and an umbrella holder.
Dagne Dover is a female-fronted brand for professional women who wants to integrate innovative designs and classic styles with organizational features and practical solutions.
Product Portfolio:
DAKOTA NEOPRENE BACKPACK
INDI DIAPER BACKPACK
NOVA SLING BAG
8. Tumi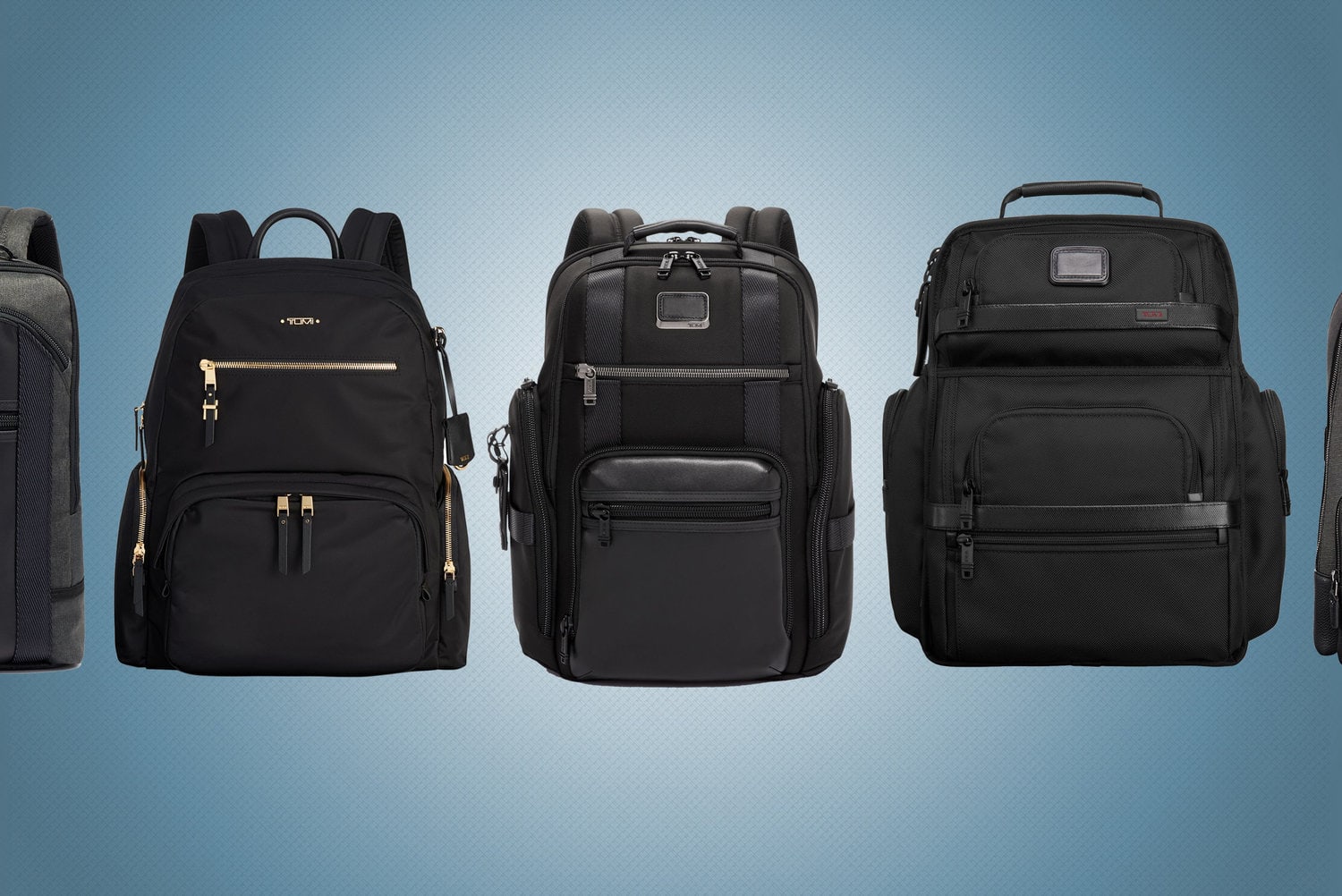 Origin Country: United States
Founder: Charlie Clifford
Founded: 1975
Headquarters: Edison, New Jersey
Parent Company: Samsonite
Tumi Holdings Inc. is a manufacturer of some of the best backpacks for travel in the world in 2021. Tumi offers a wide range of luggage bags and suitcases that are known for their durability, functionality, and stylish design. Their products are designed to meet the needs of both business and leisure travelers. Tumi luggage is made with cutting-edge technology and innovative materials, such as lightweight aluminum and recycled polycarbonate, to ensure resilience and strength.
Tumi bags are known for their versatility, style, and high quality. Whether you need a travel backpack, a work bag, or a carry-on personal item, Tumi has a wide selection to choose from.
The ballistic nylon black-on-black sleek and stylish backpacks are available through speciality and department stores (120) and shops (200) in the worldwide market.
In 2006 Tumi became the first company to produce PowerPack backpacks with integrated solar technology that could charge PDAs and phones. A metal plate with a 20-digit unique registration number is integrated into each bag under the Tumi Tracer Program to locate them if lost.
Product Portfolio:
ESPORTS PRO LARGE BACKPACK – ALPHA BRAVO
TUMI BREIF PACK LEATHER – ALPHA 3
LARSON BACKPACK LEATHER – ARRIVE
9. Osprey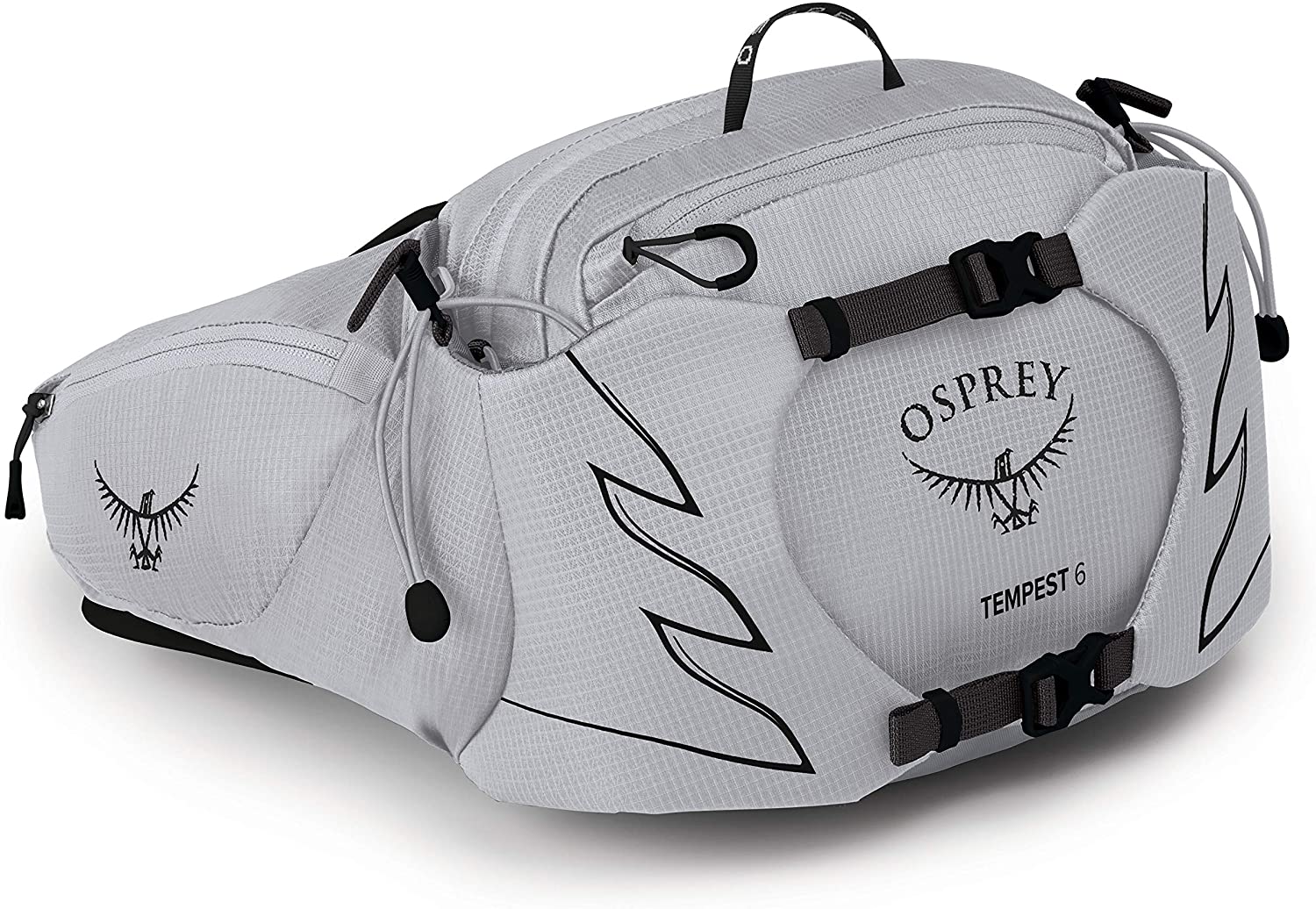 Origin Country: U.S.
Founder: Mike Pfotenhauer
Founded: 1974 in Santa Cruz
Price Range: 60 USD – 380 USD
Made with recycled materials Osprey is one of the best backpack brands manufacturing exclusive and expertly crafted items over the years. The backpacks of the independently-owned company are meant for adventure enthusiasts who love customized fitting packs for outdoor activities like trail running, hiking, mountaineering, snowboarding and climbing.
They are known for their best-fitting, finest-quality, and durable products. Osprey backpacks come in different sizes and designs.
The lightweight and comfortable Osprey backpacks have user-friendly features like a full suspension system, adjustable external straps and nylon hip belt with ErgoPull closure to provide additional stability. The company guarantees lifetime repair of all its products for damage or defect-free of charge.
Product Portfolio:
OSPREY SKIMMER 16 HYDRATION PACK- Women's
OSPREY HIKELITE 18
OSPREY TALON 22 – Men
10. Fjallraven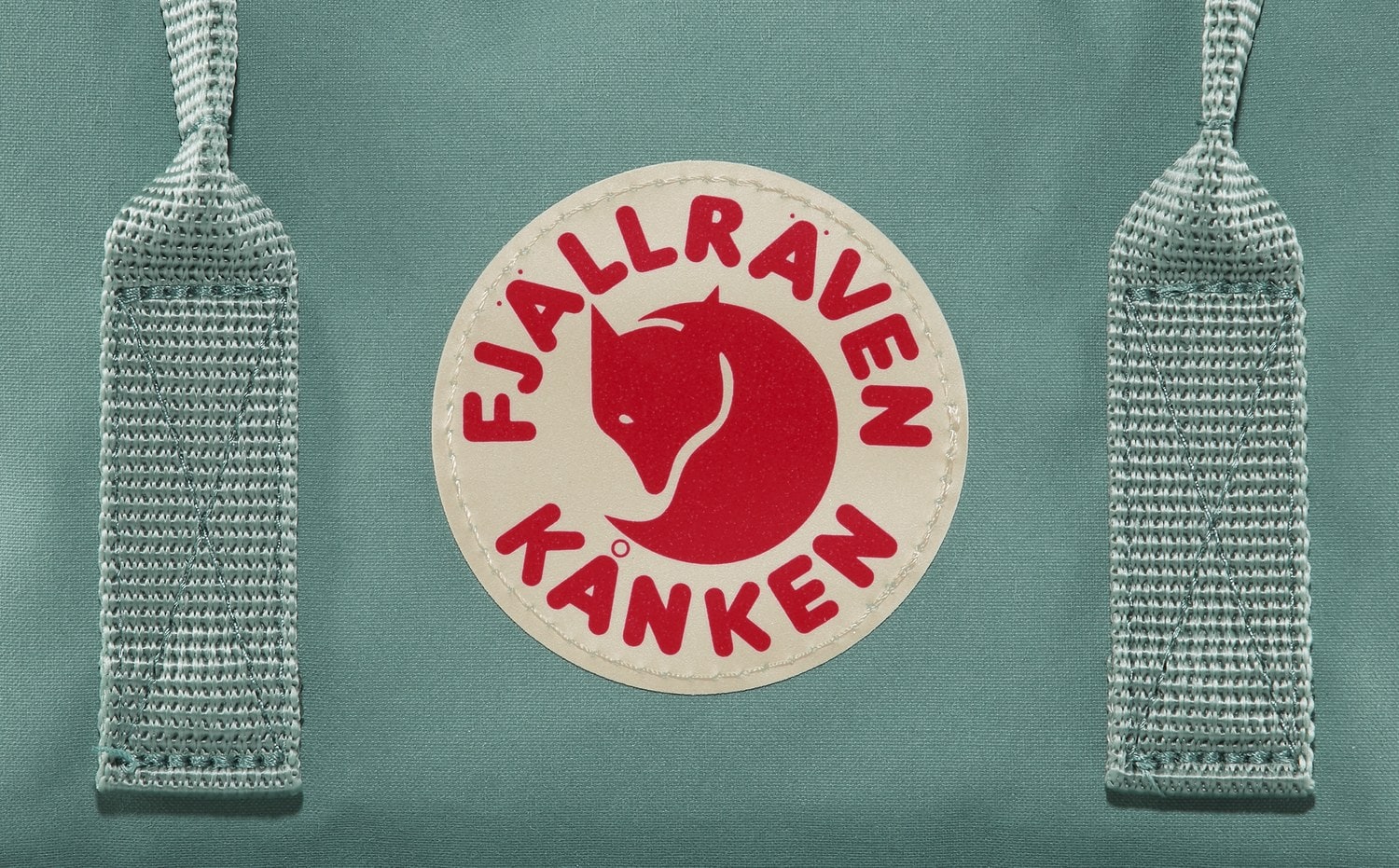 Origin Country: Sweden
Founder: Ake Nordin
Founded: 1960
Headquarters: Ornskoldsvik, Sweden
Production Output: South Korea and China
Parent Company: Fenix Outdoor International AG
Fjällräven is a Swedish brand that specializes in outdoor equipment, including upscale clothing and luggage.
Fjallraven is associated with outdoor equipment and manufactures some of the finest, upscale and simply the best backpacks in the world. It includes daypacks, trekking backpacks, mountaineering backpacks and hunting backpacks. The brand offers a range of outdoor gear, including pants, parkas, jackets, backpacks, and the popular Kånken backpack. The Kånken backpack is available in various sizes, fabrics, and colors.
Fjallraven is acknowledged as the best backpack brands in the world and most of the products are made from G-1000 durable material that includes 35% cotton and 65% polyester. The sleek designs, various compartments, boxy shape and adjustable padded straps give it a fashionable and functional look.
Product Portfolio of Fjallraven:
ABISKO FRILUT 35
VARSAG 28" LAPTOP
BERTAGEN 38 S-M
11. Yukon Bags
Origin Country: USA
Price range: 245 USD – 290 USD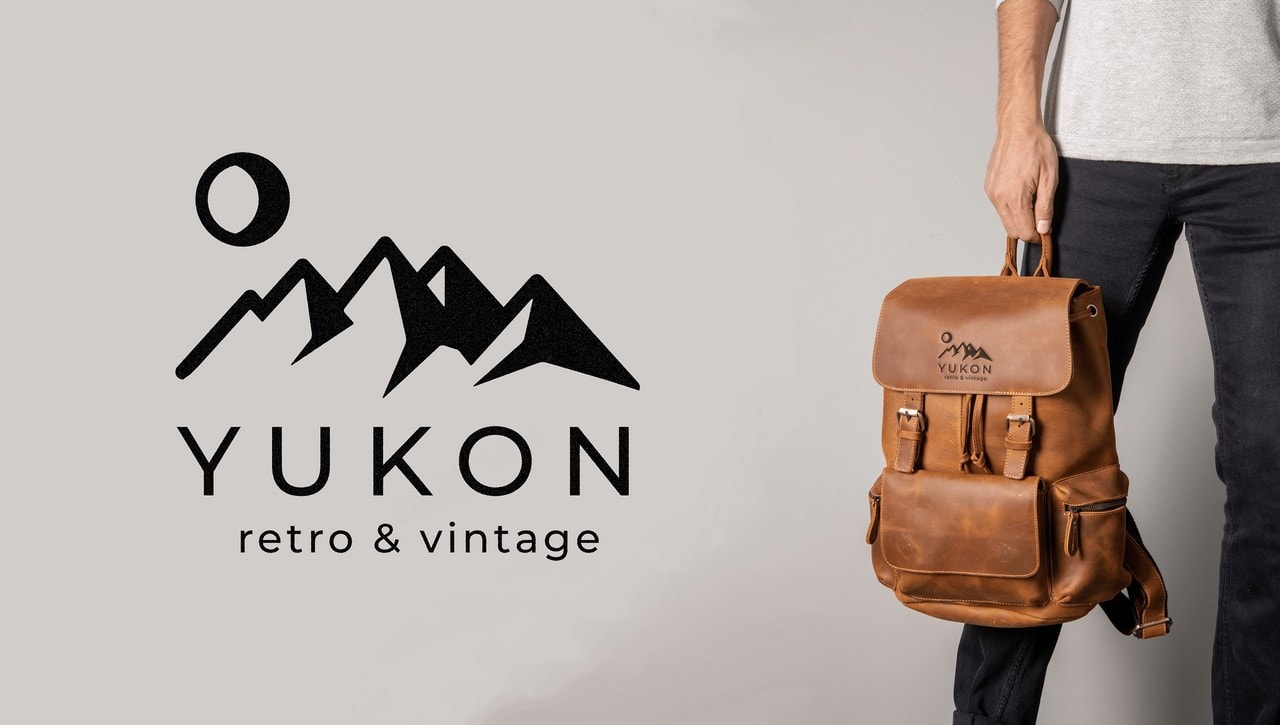 Yukon Bags is a brand that offers a variety of vintage and retro bags. They have leather backpacks, briefcases, wallets, toiletry bags, and small bags.
If you need a product that you can take with you on outdoor adventures without any hesitation then choose Yukon Bags. It is one of the best backpack brands in the global market made with 100% natural, full-grain crazy horse leather in different colors and patterns that can survive rugged terrains and maintain timeless beauty at all costs.
The Yukon Backpacks have vital features like meticulous stitching, YKK zippers, top flap, two straps with buckle closure, a secure drawstring closure and numerous pockets to keep everything you need safe.
Product Portfolio:
MONTANA LEATHER SLIM BACKPACK
FRANCES LEATHER BACKPACK
HESS LEATHER MINI BACKPACK
12. Tortuga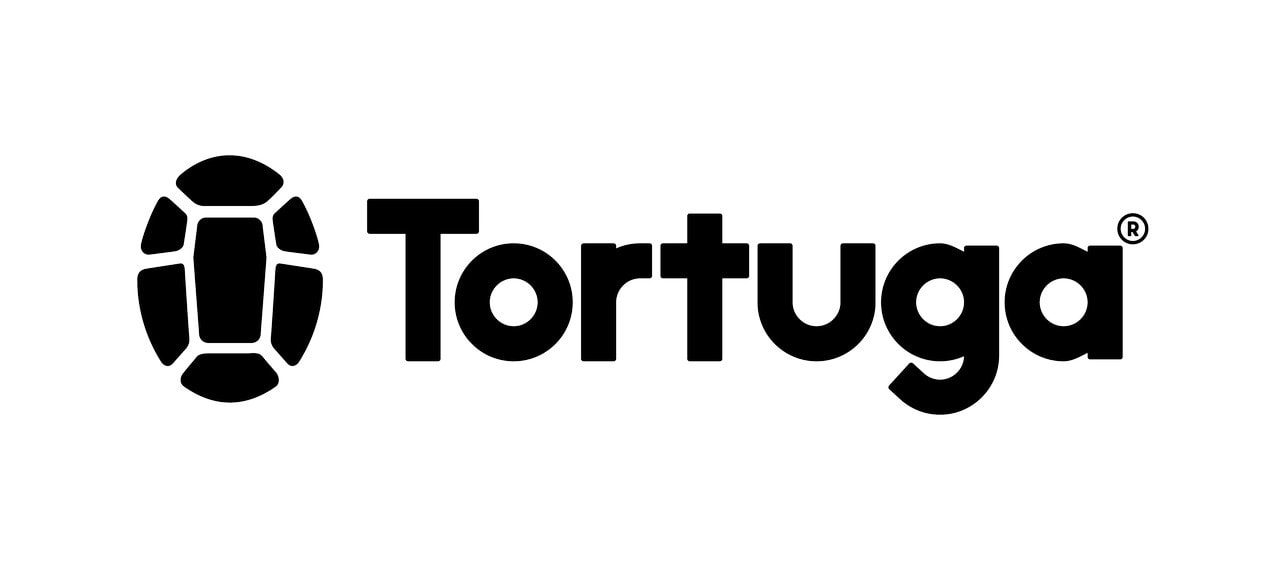 Origin Country: U.S.
Founder: Jeremy Cohen, Fred Perrota
Founded: 2010
Price range: 150 – 200 USD
Tortuga is a company that specializes in creating travel backpacks and accessories.
Tortuga is a favourite with frequent travellers who put the onus on storage and durability. It is one of the best backpack brands and boasts of a handy and portable product with ergonomic designs and a choice in size for instance expendable high-quality carry-on backpacks and large and medium backpacks. The Tortuga Travel Backpack comes in two sizes: 40L and 30L..
All the products in the Tortuga portfolio are stylish as well as functional and include zipper pockets, one laptop sleeve with extra padding, outside pockets with fasteners for water bottles and comfy straps. Tortuga is a popular back brand and has been named as Best Carry-on Travel Bag by Wirecutter and Best Carry-on Bag by Carryology.
Product Portfolio:
OUTBREAKER BACKPACK 35L – MEDIUM CARRY ON WITH PREMIUM FEATURES
SETOUT DIVIDE BACKPACK: MEN'S – EXPANDABLE CARRYON FOR MEN'S TORSOS
PRELUDE BACKPACK – BUDGET TRAVEL BACKPACK WITH BASIC FEATURES
13. Jansport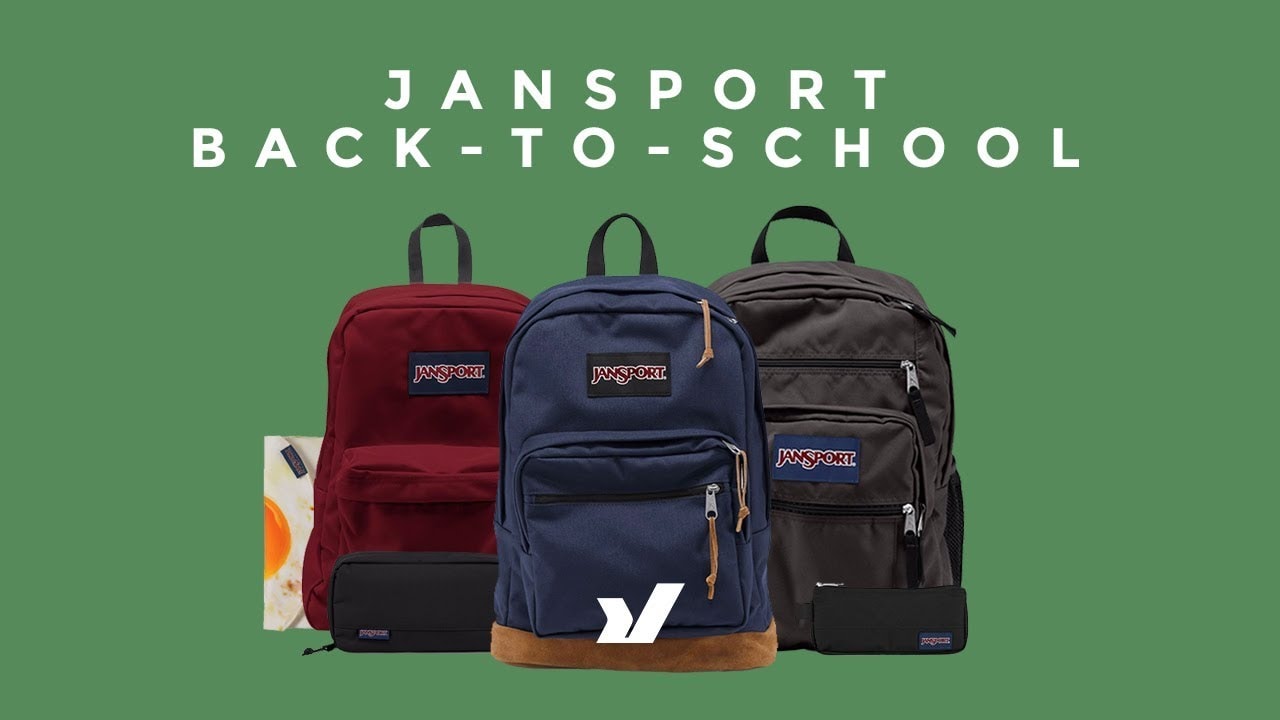 Origin Country: U.S.
Founder: Murray Pletz
Owner: VF Corporation 9Since 1986)
Previous owner: Blue Bell Overall Company
Founded: 1967 in Seattle
Corporate Headquarters: Greenwood Village, Colorado, U.S.
Price Range: 20 USD – 130 USD
JanSport is an American brand of backpacks and collegiate apparel, now owned by VF Corporation, one of the world's largest apparel companies. JanSport  together with The North Face, also owned by VF Corporation, they sell nearly half of all small backpacks sold in the United States.
Jansport is the largest manufacturer of backpacks in the world and has the biggest market share in the United States. The brand offers the highest quality leather backpacks for everyday use.
JanSport innovated with a panel-loading daypack, unlike traditional top-loading packs, and in 1975, JanSport introduced the first convertible travel pack, as well as its signature daypack. They have a wide assortment of products that fit every lifestyle and every adventure.
It is one of the best everyday backpacks that you can find in the world with features such as a water bottle pocket, a laptop sleeve, two big-size compartment, internal organization, a front utility pocket and several choices in the matter of designs, colors and patterns
Product Portfolio:
JANSPORT CITY VIEW BACKPACK
JANSPORT MAIN CAMPUS CORDURA
JANSPORT RECYCLED SUPERBREAK
14. Topo Designs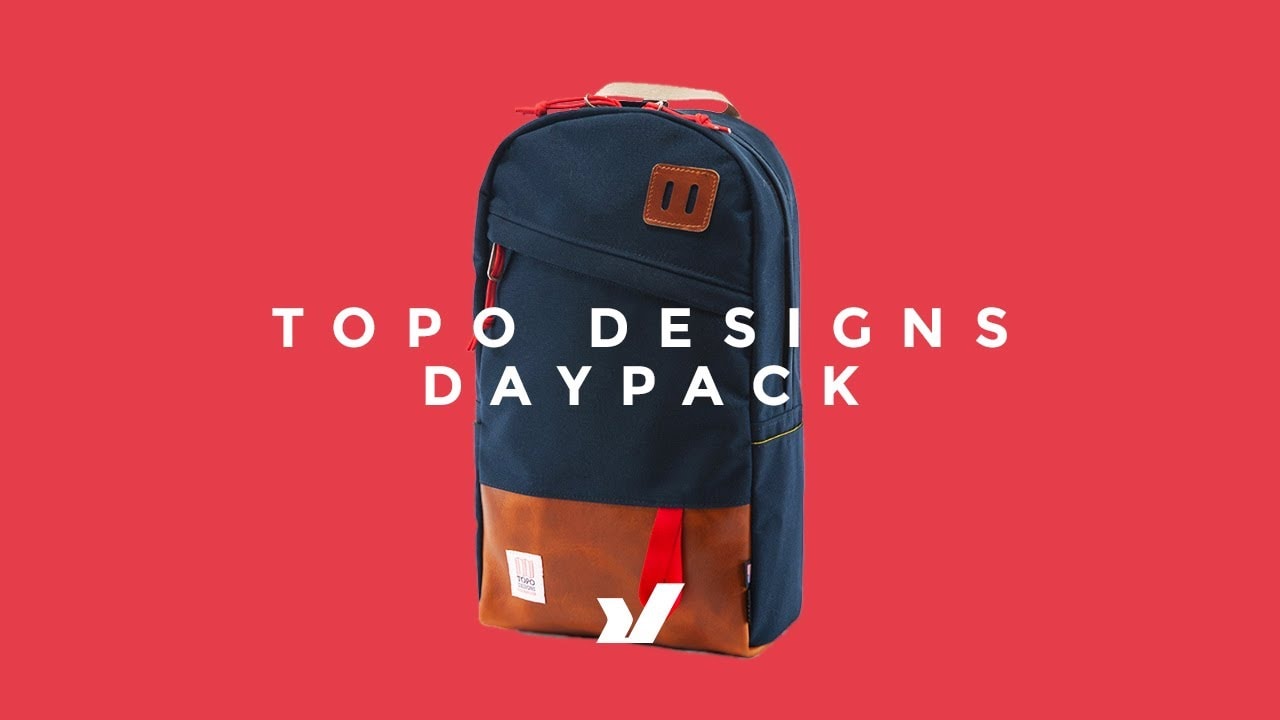 Origin Country: U.S.
Founder: Jedd Rose, Mark Hensen
Founded: 2008
Headquarters: Colorado, U.S.
Topo Designs is a Colorado-based company that designs and sells backpacks, bags, and apparel for outdoor activities. They have a Spring '23 Mountain Lookbook and a Global Collection, which are designed for navigating the outdoors. They also have a Dirt Collection, which is sustainably-built and designed for pure comfort. In addition, they offer B-side Travel, which is designed to help redefine your time.
Topo Designs is one of the best backpack brands that make the highest quality leather backpacks for everyday use as well as sturdy bags for outdoor activities. It offers several outdoor gears like versatile bags, backpacks, shoulder bags and climbing gear to its customers as part of its high-end product portfolio
Topo Designs products are simple, classic, elegant and functional and are manufactured with help of innovative technologies.
Product Portfolio
KLETTERSACK LEATHER
MOUNTAIN PACK
POWER PACK CANVAS
15. WANDRD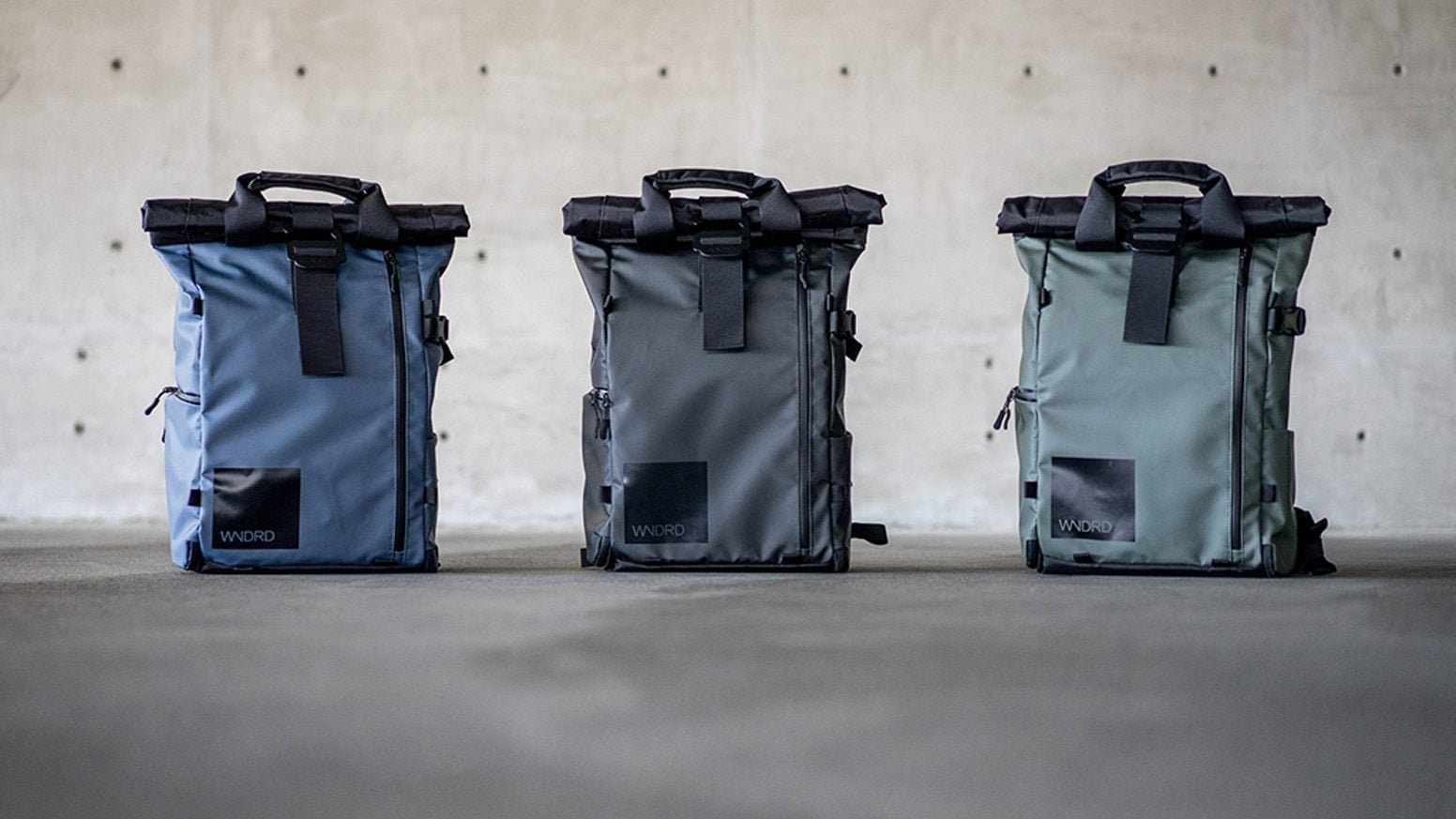 Origin Country: U.S
Founder: Ryan, Spencer, Austin Cope
Founded: 6th October 2016
Product presence: 100 countries
WANDRD is a company that produces bags for travel, photography, and daily carry. Their products are designed to be both functional and stylish, with a focus on quality materials and smart design.
WANDRD is a backpack brand made by and for photographers. It has a good range of products in its portfolio for individuals, creators, explorers and each of them boasts of the organized functionality. There is enough space in the highest quality leather backpacks to keep important things in an organized manner. There are compartments with side access for modular camera and easy camera access.
The bags are made from weather-resistant materials and are waterproof. The extra padding gives the bags additional support so that it is easy to carry and handle the gear.
Product Portfolio:
WANDRD HEXAD ACCESS DUFFEL 45L
FERNWEH BACKPACKING BAG
PRVKE LITE
16. Aer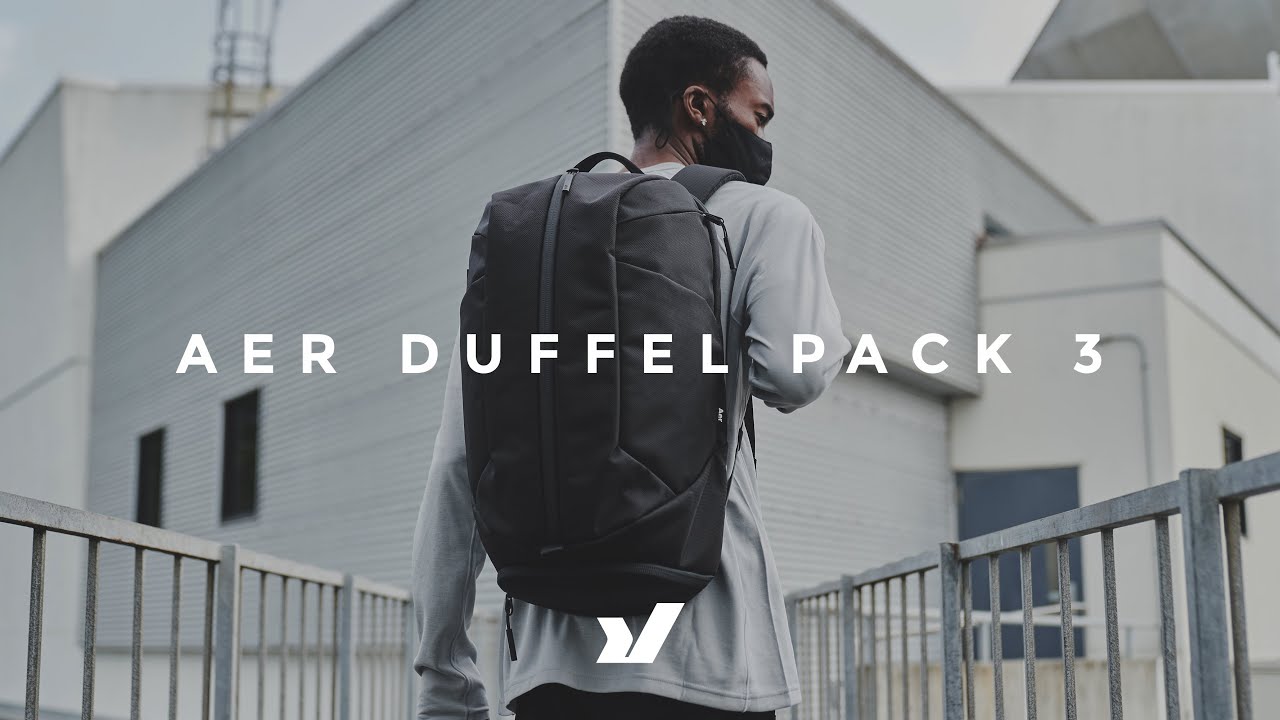 Origin Country: United States
Founded: 2014
Type: Started as a crowdfunding project
Headquarters: San Francisco
Office: Mission District
Warehouse: East Bay
Aer is one of the best backpack brands famous for creating modern gym bags, best travel backpacks, and laptop work backpacks. The clean lines, innovative designs and subdued colors of the backpacks are perfect for professionals who want to make a fashion statement without being obvious about it.
Each backpack boasts lockable zippers and one padded laptop sleeve that makes the gear perfect for working people. These are made from premium materials that are durable and offers a lifetime warranty.
Product Portfolio
AER DUFFEL PACK 3 – BLACK
AER FIT PACK
AER TRAVEL PACK 2 SMALL
17. Arc'teryx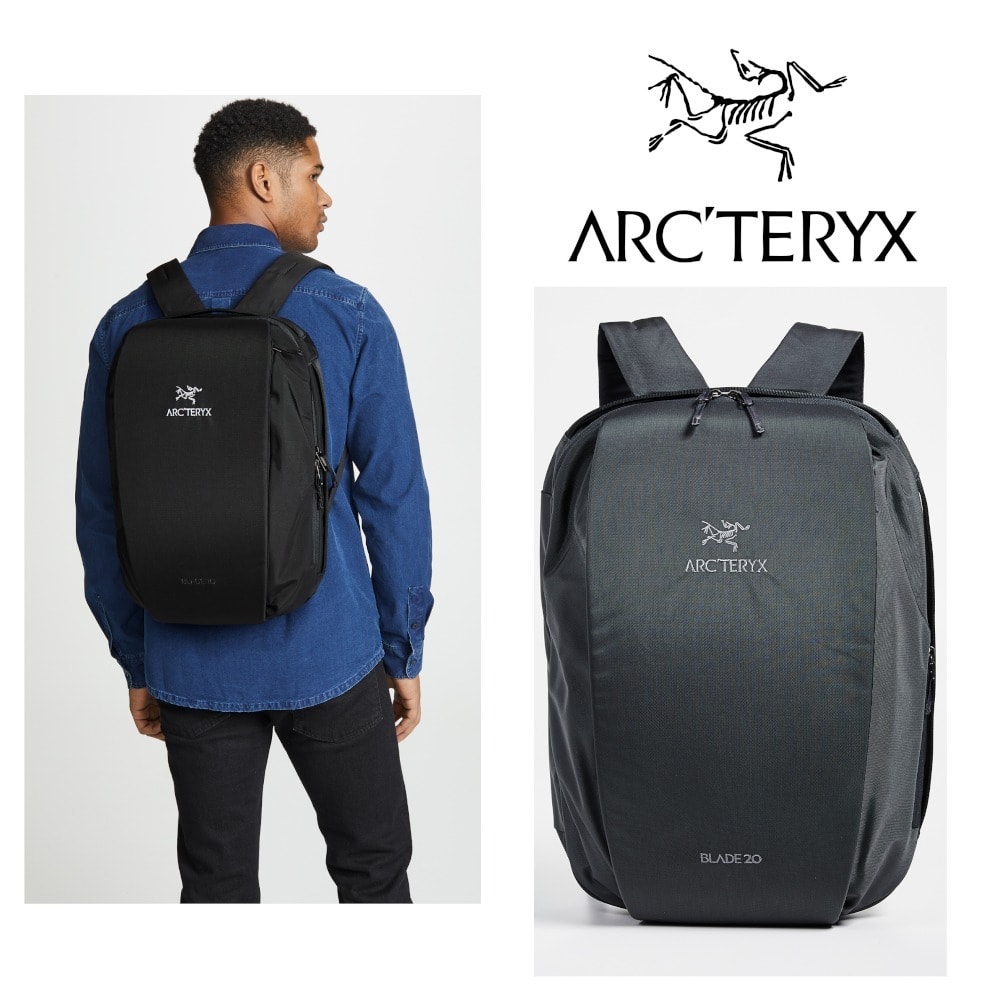 Origin Country: Canada
Founder: Jeremy Guard and Dave lane
Founded: 1989 as Rock Solid and again in 2001 as Arc'teryx
Headquarters: North Vancouver, Canada
Locations: 3,000 retail locations with 80 branded outlets
Overseas team: Tokyo, Shanghai and Munich
Parent Company: ANTA Sports
Previous parent company: Solomon Group (2001 – 2005) and Amer Sports ( 2005 – 2019)
Employees: 1500+
Arc'teryx offers a range of backpacks, waistpacks, and duffle bags for climbing, backpacking, and everyday use. The company's backpacks are designed for balanced carry, efficient organization, and mountain durability. Arc'teryx backpacks come in various sizes and are suitable for multi-day tours, treks, and climbs.
The brand offers technical adventure gear that is meant for diverse climate and challenging conditions of both backcountry and cities.
Arc'teryx is one of the best outdoor gear brands that has been created for hiking, mountaineering and climbing. Important features of the highest quality bags for everyday use include Vapor harness, CORE-TEX fabric, pockets and padded straps
Product Portfolio:
AERIOS 15 BACKPACK MEN'S
MANTIS 26 BACKPACK
GRANVILLE 16 BACKPACK
18. Shimoda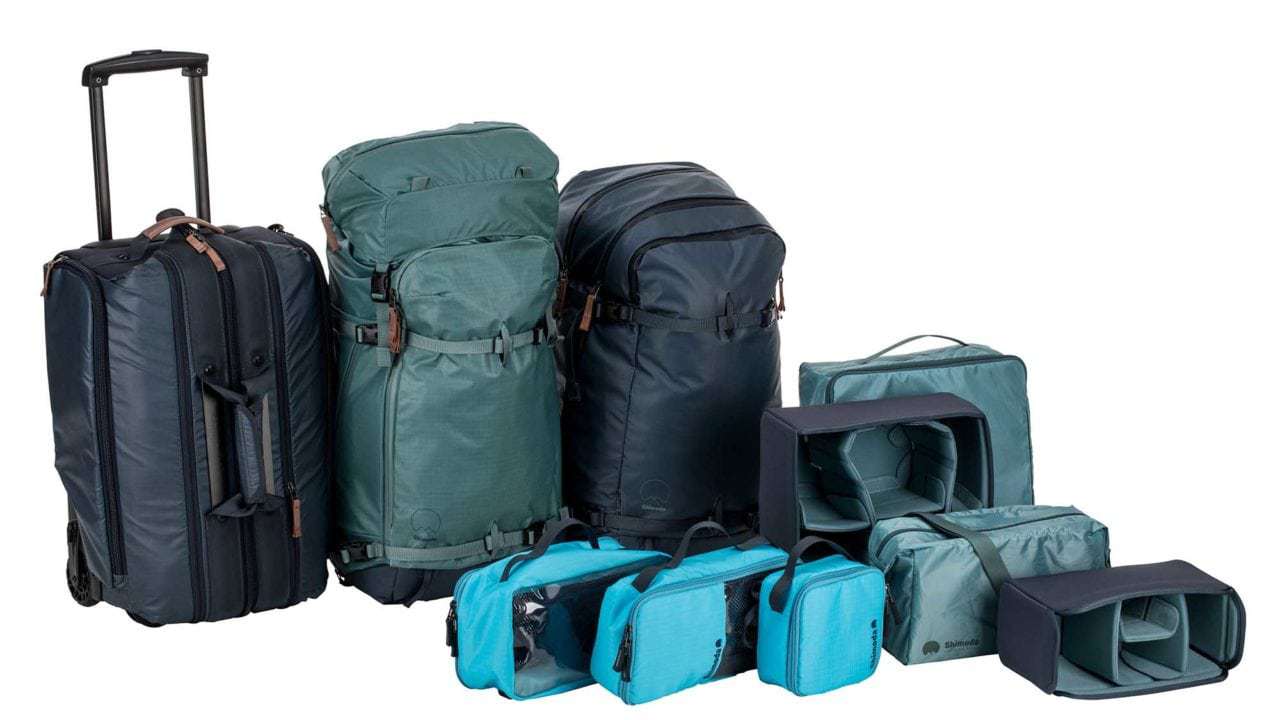 Founder: Ian Millar
Founded: 2005
Headquarters: Vancouver, British Columbia
Revenue: $10 million USD (2022)
Employees: 20+
Products: Camera backpacks, travel bags, and accessories
Shimoda Designs is a company that specializes in adventure camera bags, backpacks, rollers, and accessories. Their products are designed through real-world experience in the mountains.
Shimoda is simply the best hiking camera backpack brand in the world. The products have been created keeping in mind the requirements of adventure photographers who need sturdy and spacious gear with them during professional work. Product offerings also include laptop bags, bags and shoulder kits. The bags come in different sizes, such as the Explore 40 and 60 backpacks, and have accessories like rain covers.
It boasts of the high- quality bags for daily use that can carry tons of gear easily. The brand uses several materials like EVA Foam and nylon canvas as its base material. The shoulder harnesses are height adjustable and the padded straps make them comfortable on the shoulders.
Product Portfolio:
SHIMODA ACTION X30 BACKPACKS
SHIMODA TOP LOADER
SHIMODA EXPLORE 40
19. Peak Design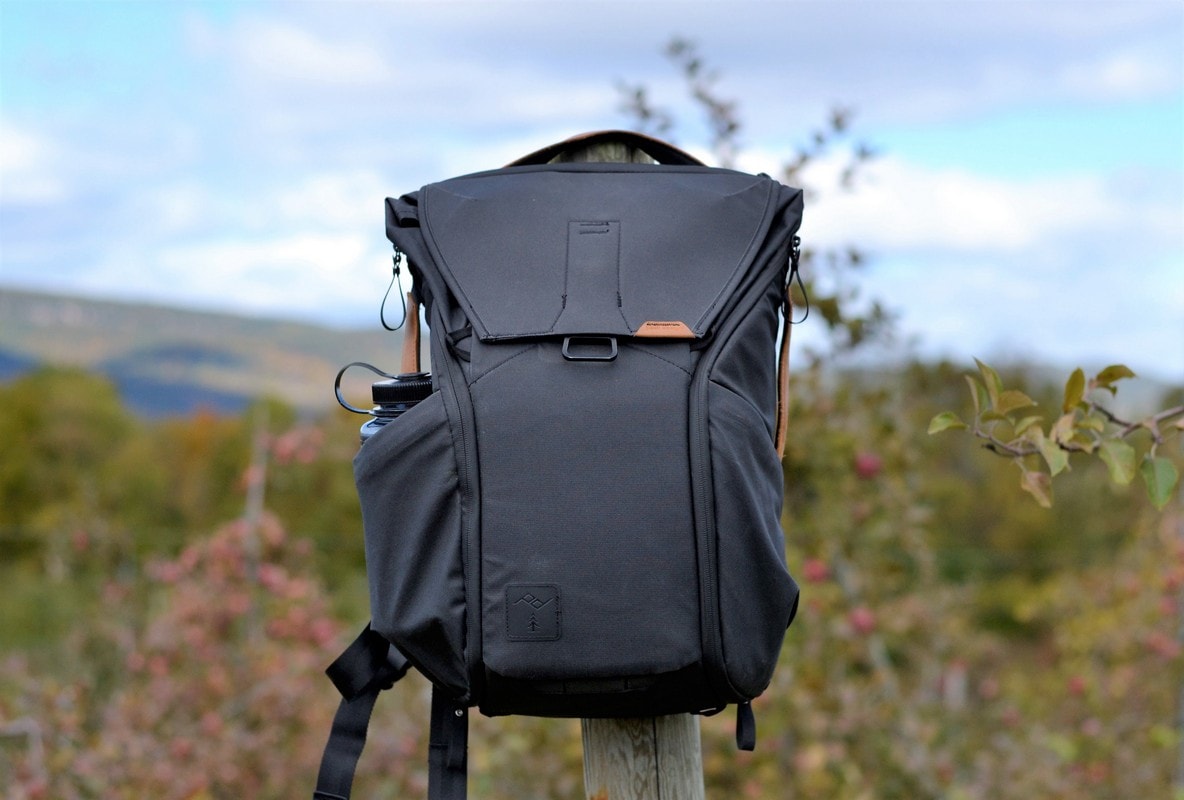 Origin Country: United States
Founder: Peter Dering
Founded: 2010
Headquarters: San Francisco, California, U.S.
Revenue: $100 million USD (2022)
Employees: 150+
Products: Camera bags, travel bags, and accessories
Peak Design is a company that specializes in designing and manufacturing everyday bags, travel bags, and camera accessories. They are known for their innovative and functional gear that helps people transport and manage their belongings.
Peak Design has found a place in the list of the 20 best backpack brands in the world. The qualitative backpacks include everyday bags, carry-on bags, totes and slings that have enough space to store regular items easily.
Peak Design products can easily weather difficult conditions as they are made of the good quality waterproof fabric. Important features include secure, expandable, adaptable, storing space and pockets. Moreover, the lifetime warranty comes in handy in case of any wear or tear.
Peak Design is a Certified B-Corporation, which means they meet the highest standards of social and environmental performance, transparency, and accountability.
Product Portfolio:
PEAK DESIGN TRAVEL BACKPACK
EVERYDAY BACKPACK ZIP
TRAVEL BACKPACK
20. Douchebags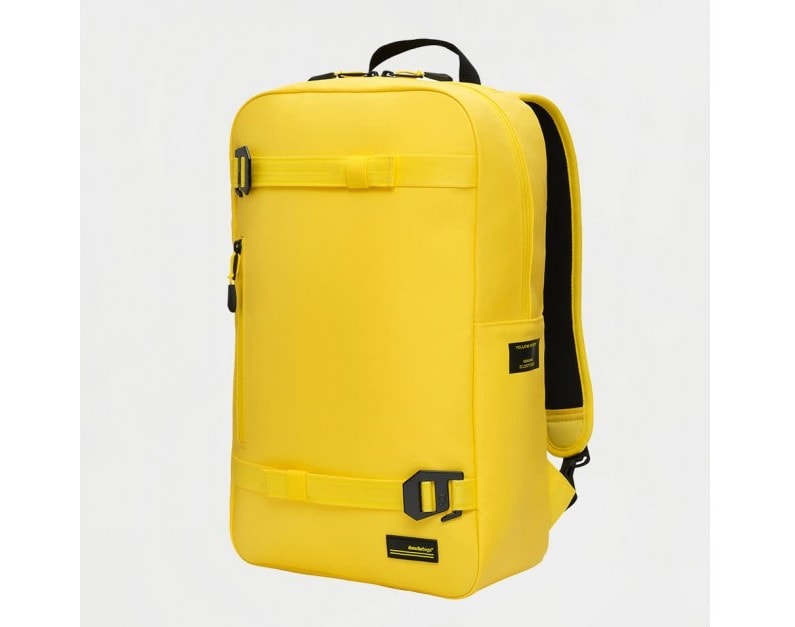 Origin Country: Scandinavia
Founder: Jon Olsson and Truls Brataas
Founded: 2012
Headquarters: Oslo, Norway
Revenue: $50 million USD (2022)
Employees: 80+
Products: Ski and snowboard bags, travel bags, and accessories
The backpack brand Douchebags designs and sells backpacks for mountain bikers, skiers, photographers, climbers and surfers. Some of the top athletes of the world use the gear from the backpack brand as it is stylish, durable and comfortable.
The company was originally named "Douchebags," which was a community suggestion that the founders thought was funny and memorable. However, the company changed its name to "Db" due to the offensive connotations of the original name.Db Journey provides innovative, award-winning travel solutions across surf, snow, long-haul and short-haul adventures, and offers clever backpacks, totes, rollerbags, and ski and surf bags.
Important features of the Douchebags backpack includes quick attachment links, a patented hook-up system and storage space to carry a lot of gear. Db Journey offers up to a 100-day free returns policy.
Product Portfolio:
THE HUGGER 30L BACKPACK
THE BACKPACK PRO
THE SCHOLAR BACKPACK
Some of the other backpack brands that are equally important are
Caraa
eBags
Matador
KUHL
NOMATIC
Bellroy
Boundary Supply
Mission Workshop
Conclusion
The term Backpack incorporates numerous types of bags like travel bags, recreation bags, sports bags and work bags in different materials like nylon, leather, cotton, rayon etc. and different capacities like 10 litres, 15 litres and 20 litres etc.
These are used for different purposes at different times. The beauty of a backpack is that it is a versatile commodity with numerous usage and is often a luxurious necessity in these modern times.
Liked this post? Check out the complete series on Lists