Compelling evidence points towards the fact that fountain pen has been in use for a very long time. Its first patent was registered in the year 1827 by Petrache Poenaru, an inventor of Romanian origin.
With time the fountain pen has undergone several changes but the fact remains that it is still the widely preferred medium of people who prefer to give a penmanship quality to their ability of writing. One can use it for a stretch of time without hurting the hand or fingers. The most important quality of a fountain pen is that the writing looks smooth and it is less susceptible to forgery.
Fountain pens are durable and have a much pleasing appearance making them an integral part of any lifestyle. A classic fountain pen in your shirt or coat pocket also denotes a status symbol for the beholder.
1) Mont Blanc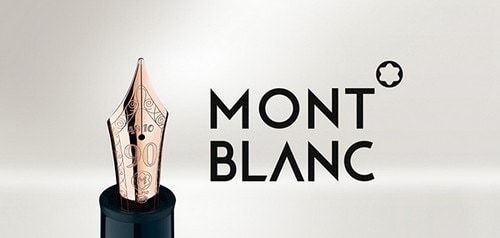 If you are looking for good fountain pen brands that have a classic appeal and look timeless then you need not go further then Mont Blanc as it guarantees to last for decades because its style is omnipresent. The brand is credited with the launch of several models, slightly different from each other, to give each and every one of them a distinguished look.
Mont Blanc is an ultra premium fountain pen brands that launched its first pen in the year 1910. The German origin company is associated with luxury items and is currently a subsidiary of its parent company Richemont, Cartier International.
Mont Blanc pen is exclusive by nature and is high in demand because of its penmanship quality, unique design and regal look. Hugh Jackman has been associated with this brand since the year 2014 as its brand ambassador.
2) Parker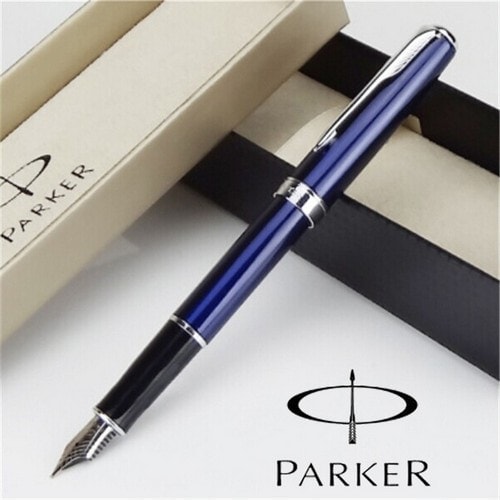 A fountain pen is an important tool that must stand tall against the test of time. Parker is one such brand that has become an all-time favourite of most individuals because of affordable pricing, craftsmanship, and reliable quality.
Parker is a well-recognized brand of luxury and affordable pen that was founded in the year 1888. It is an American origin company that has been associated with several key models like Vector, Reflex, Urban, and Frontier.
A parker pen easily recommends years of writing because it is very durable and comfortable. Indian megastar Amitabh Bachchan has been associated with this brand since the year 2001.
3) Cross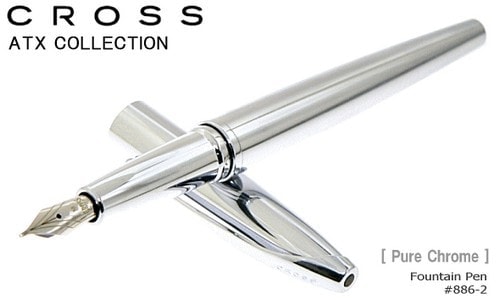 Cross fountain pen is a sight to behold as the brand has given due emphasis on detailing. The products are a work of beauty making them an instant hit with both younger and elder generation.
A.T.Cross Company is an American origin company founded in the year 1846 by Richard Cross. This iconic fountain pen brand has been associated with innovative instruments to create better writing facilities.
Since the 1970s, the brand Cross has officially supplied its pen to the White House in the USA. Most US presidents including Bill Clinton and Ronald Reagan have used it for signing the legislation.
4) Pelikan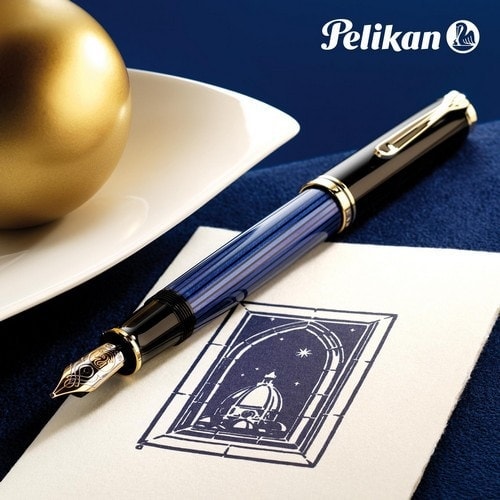 Pelikan was a German company founded in the year 1832 but was later re-established after its bankruptcy. The brand has been credited with its distinctive styling fountain pens like Future, Cartridge Fountain Pen, and Pelikano.
Pelikan offers a wide product range in terms of price range, colors and pen size for collectors as well as novices. It has introduced special models for school and college students that are easy-to-use and within their price range.
Pelican fountain pens are light, durable and affordable. The brand has preserved the essence of its origin and continues to manufacture its products using cellulose acetate.  Each pen is unique and reliable and offers a snug grip and smooth ink-flow to its handlers.
5) Sheaffer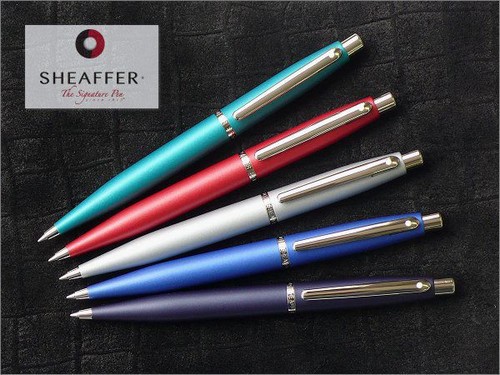 Sheaffer has been associated with manufacturing and marketing of luxury fountain pens although it has broadened its product portfolio to include few affordable items. Some of its popular models are Valor, Legacy, Prelude, Intensity, VFM, Taranis and Sagaris.
Its products are beautifully designed, fancifully crafted, are lightweight and offers a comfortable grip so that you can continue to write for a longer time period.
Sheaffer is an American origin company that was founded in the year 1912 by Walter A Sheaffer. Presently it acts as a subsidiary of its parent company A.T.Cross Company. Sheaffer is an iconic brand name that is associated with elegance and beauty.
6) Waterman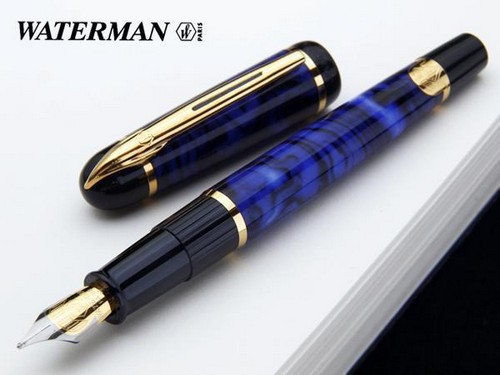 Waterman is an American origin brand founded in the year 1884 by Lewis Waterman. This iconic brand is a first-generation company dealing in luxury fountain pens. Currently, it is a subsidiary of its parent company Stanford L.P.
In the year 1900, the brand Waterman was awarded "Gold Medal of Excellence", making it an instant hit amongst fountain pen lovers. Its products are hand tested so that the brand can maintain its exclusive and iconic tag. The nibs are known for its flexibility and smoothness. Subtle changes in design have taken place over the years to keep up with current technology.
Some of its popular products are Carene, The Liason, The Audace, The Expert, The Exception and The Edson. Former president of France Francois Mitterrand was a fan of Waterman brand and always carried its pen with himself.
7) Sailor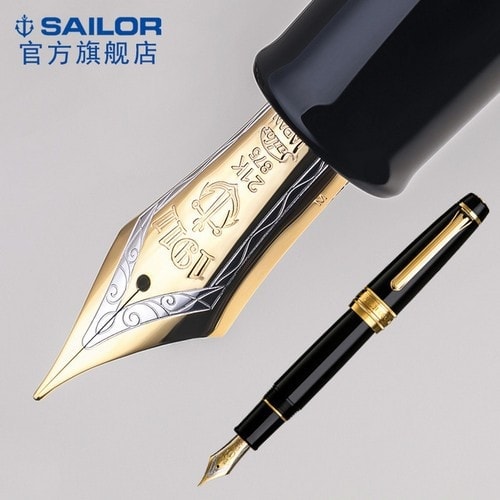 Sailor is of Japanese origin and was founded in the year 1911 by Kyugoro Sakata in the city of Hiroshima. It was the first fountain pen brand in Japan and eventually expanded in overseas market to create a name for itself.
The well-established company creates specified, elegant and finest fountain pens of high quality. Its flawless nibs are known for their precision, smoothness, and quality and are considered unmatched.
With time the company has gained its reputation for technical excellence and accuracy for enhancing the experience of writing. Some of its models are Sailor 1911S, Sailor 1911L, Sailor 1911 Black Luster, Sailor Classic, and Sailor 1911 Fresca Blue. The sturdy and durable product lines are extremely popular amongst fountain pen lovers.
8) Faber Castell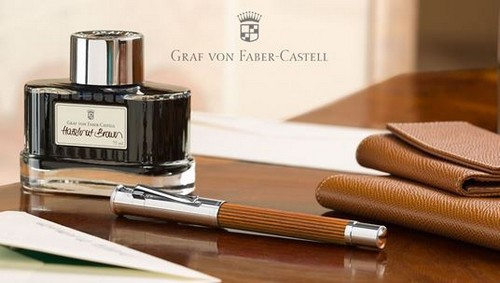 Faber Castell is an integration of elegance, class, and affordability. It is one of the oldest brands in the world that deals in manufacturing of fountain pens and was founded in the year 1761 by Kaspar Faber. Some of its most popular models are LOOM, MINDORO, and AMBITION.
Wide selection of designs, outstanding quality, firm nib, smooth texture, good grip, and a polished look are some important characteristics of Faber Castell that makes it a well-known name in fountain pen sector.
Faber Castell is a German origin brand that has its product presence in more than one hundred countries across the globe. In the year 2013, it was awarded "Trusted Brand" in pen and pencil category by Reader's Digest.
9) Aurora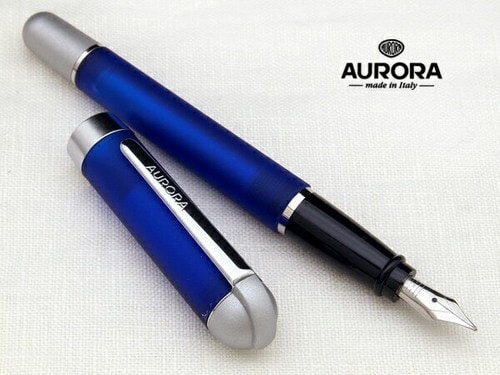 If you are looking for a durable, smooth, iconic and eye-catching fountain pen brand then simply go for Aurora. It is an Italian origin company founded in the year 1919. All its products are made in Turin in Northern Italy.
Aurora is a luxury brand known for its superb craftsmanship, gorgeous designs, and precise detailing. Their limited editions have kept the collectors enthralled and in awe and the brand have received several accolades because of its uniqueness.
Some of their most admired fountain pen models are Aurora Tu Fountain Pen, Aurora Talentum Fountain Pen, Aurora Style Resin Fountain Pen, Aurora Ipsilon Fountain Pen, and Aurora Optima Fountain Pen.
10) Lamy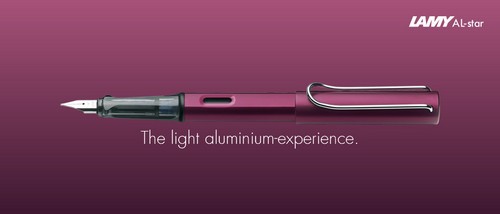 Lamy is a German origin brand that has carved out a niche place for itself in both the national and international market. It was founded in the year 1930 by its esteemed founder Josef Lamy. This fountain pen brand is known for its all-around performance and excellence.
Some of the most admired models of this well-known brand are Safari, Vista, and 2000. Most Lamy models are equipped with the same type of nib and feed. Its luxury product lines including Safari are made from stainless steel and fiberglass with pleasing lines and sophisticated designs.
Lamy fountain pens are premium instruments that leave a lasting impression on its user. The products have a timeless and classic appearance that makes them coveted items in the eyes of its beholders.  The company has included an affordable fountain pen line in its product portfolio to reach out to a wider customer base.
11) Pilot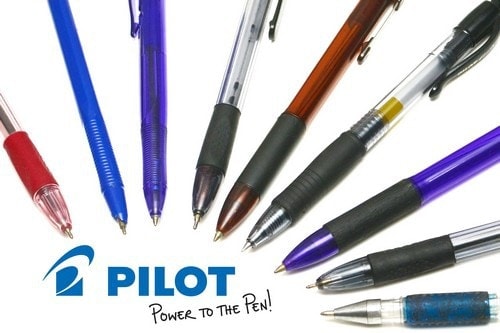 Pilot is a Japanese origin company dealing in writing instruments like fountain pens. This public limited company operates via its headquarters based at Tokyo in Japan. Pilot is the largest manufacturer of fountain pen in Japan and faces stiff competition in the overseas market.
Its products are known for smooth handling and gorgeous appearance. A Pilot pen has incredible balance, smooth nib, secure grip, great ink capacity, and sleek design. Some of the most coveted Pilot models are Pilot Custom 823, Pilot Kakuno, and Pilot Plumix Italic.
In the year 1964, the company launched its new product Capless with a fully-retractable nib. This highly popular fountain pen was re-launched as Pilot Vanishing Point in the year 1972.  The brand also offers fountain pens for beginners like The Pilot Metropolitan, which creates perfect and smooth lines with a fine nib. These come in three color choices black, champagne and silver.
Liked this post? Check out the complete series on Lists