Gin Brands have managed to catch the eyes and retain the interest of connoisseurs and casual drinkers alike for a very long time. The diversity of this versatile liquor is what makes it distinct and intriguing.
Gin brands are here to stay is what alcoholic beverage lovers have been saying in recent years.
Some of you might be curious to find out the answer to what is a proper Gin. Well, the beverage produced by distilling juniper berries with an ABV of 40% is considered a classic gin. It is a distilled spirit created with a number of botanicals and neutral grain and is mostly clear and cannot be aged
Gin is classified into several categories based on its unique characteristics. These are London Dry Gin, Plymouth Gin, Old Tom Gin, Genever, Contemporary Gin, Barrel-Aged Gin, Bathtub Gin and Navy Strength Gin with each of them equally popular in the alcohol industry
Gin is no longer the stepsister of premium cognac or bourbon instead has created a niche place for itself in the alcoholic beverage market. The best gin brands are producing some of the finest bottles of old tom gin and navy strength gin that can exceed all expectations and can be sipped either neat or as mouthwatering cocktails like Tom Collins, gin martinis, gin and tonic, monkey gland and gimlet
In this article, some of the best gin brands in the world in 2023 have been shortlisted for your convenience.
Best Gin Brands in the World in 2023
1. Beefeater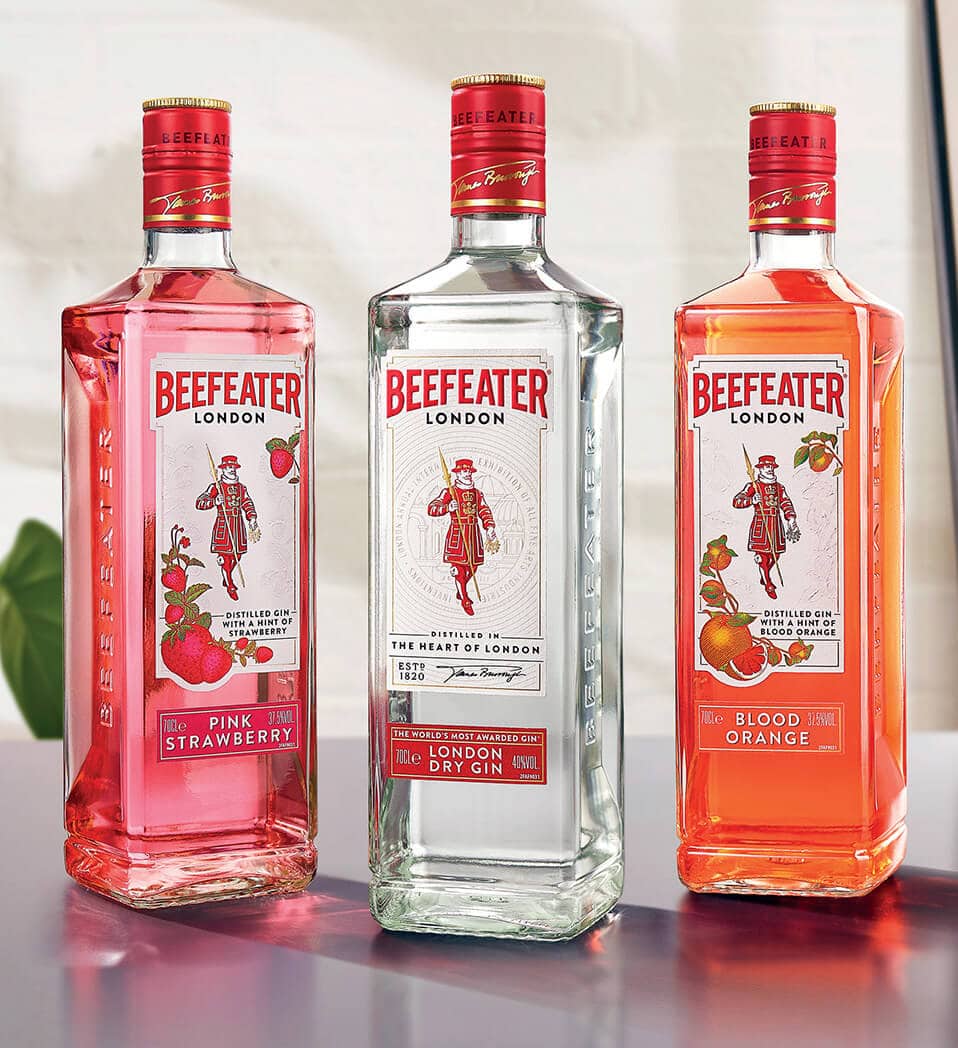 Origin Country: London, United Kingdom
 Manufacturer: James Burrough Ltd
Distributer and owner: Pernod Ricard
Founder: James Burrough
Introduced: 1876
Alcohol by Volume: 40% – 47%
Sales: 3.8 million 9-liter cases worldwide (2022)
Proof: 80.0 – 94.0
The best budget gin brand in the alcohol industry is no doubt Beefeater which is currently distilled at Kennington, London after moving from the Chelsea distillery which was its primary distillery in the 18th century. It is a favourite amongst beverage lovers as most of the bottles are affordable and can create awesome cocktails.
The full-flavoured perfectly balanced Beefeater gin is distilled from 100% grain spirit with nine essential botanicals namely lemon peel, Seville oranges, orris, almonds, liquorice, coriander, juniper, and angelica seeds and root.
The company sells two Beefeater gins with flavours of strawberry and blood orange with an ABV of 37.5% and a high-end version with additional botanicals like grapefruit peel, Japanese Sencha and green tea from China with an ABV of 37.5%
The basic mid-range gin has been the recipient of medals and awards at the International Spirit Ratings Competition
Product portfolio
BEEFEATER 24
BEEFEATER LONDON DRY
BEEFEATER PINK
2. Bombay Sapphire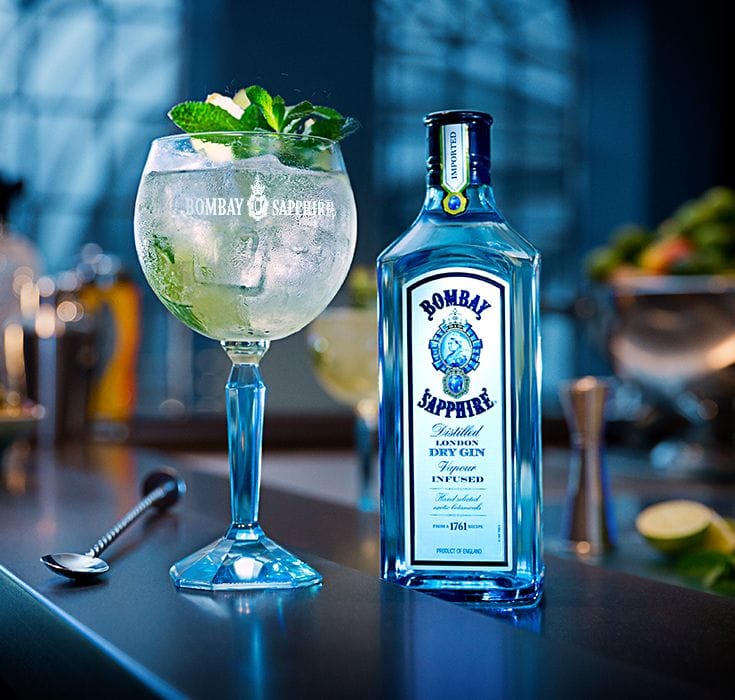 Origin Country: England
Manufacturer: Bombay Spirits Co Ltd.
Distributor: Bacardi
Production and bottling: G & J Greenall
Introduced: 1986
Alcohol by Volume: 40% and 47%
Proof: 80, 94
Colour: Clear
Sales:  5.2 million 9-liter cases worldwide (2022)
Bombay Sapphire is an easily recognized gin brand in the global spirits market because of its sapphire-colour bottle with a picture of Queen Victoria. The manufacturing process is conducted at the Laverstoke Mill facility in Whitchurch.
Bombay Sapphire is one of the best value gins and staple brands in the industry whose distinct flavours are created because of the ten essential botanicals namely grains of paradise, cubeb berries, cassia bark, coriander seed, angelica root, orris, liquorice, lemon peel, almond and of course juniper.
In September 2011, Bombay Sapphire East was launched in test markets in New York and Las Vegas. This variety has two additional botanicals, lemongrass and black peppercorns, in addition to the original ten, and is bottled at 42% ABV. The brand has also started a series of design collaborations, featuring works from currently popular designers, such as Marcel Wanders, Yves Behar, Karim Rashid, and Ulla. Their works, varying from martini glasses to tiles and cloth patterns, are labeled as "Inspired by Bombay Sapphire".
The light and floral taste of the awesome spirit is because of the lengthy and drawn-out distilling process and the unique aromas because of Vapor Infusion Process
BOMBAY SAPPHIRE CLASSIC NEGRONI PACK
STAR OF BOMBAY
BOMBAY SAPPHIRE BRAMBLE GIN
3. The Botanist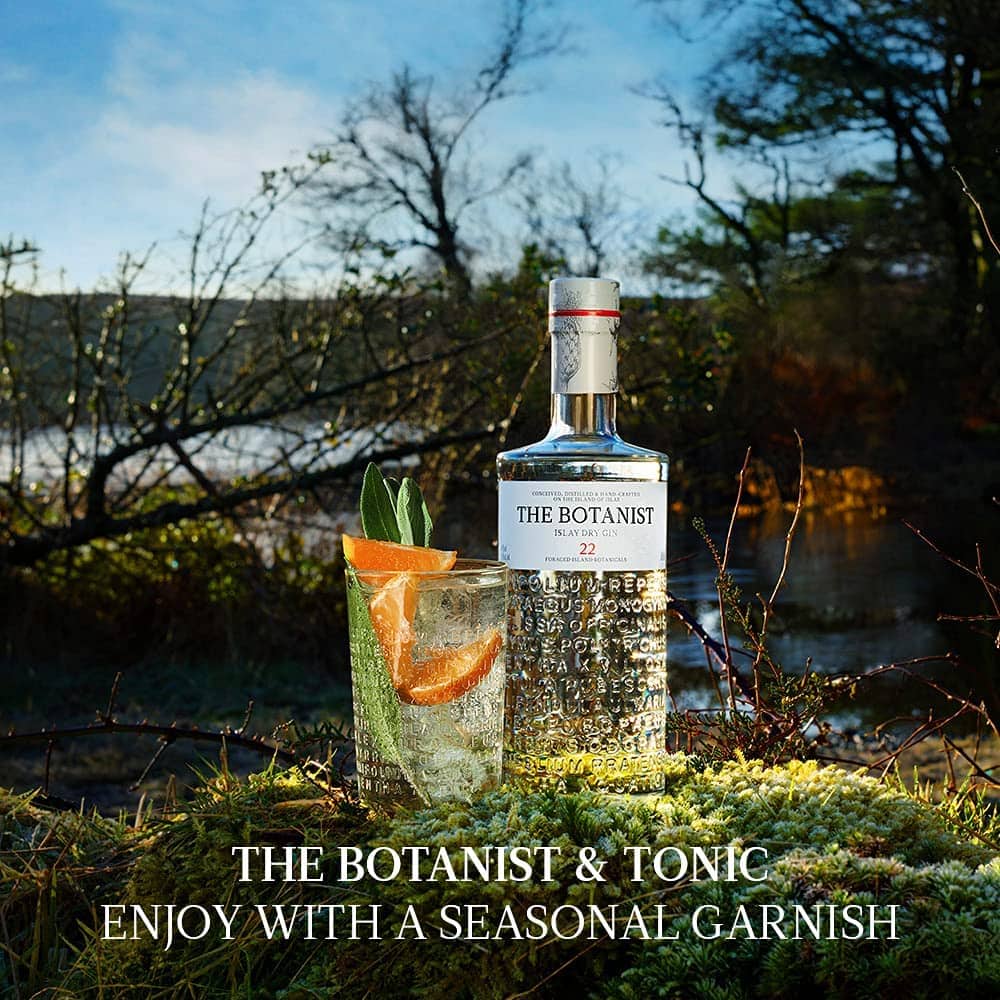 Origin Country: Islay, Scotland
Manufacturer: Bruichladdich
Introduced: 2011
Alcohol by Volume: 46%
Colour: Clear
The Botanist Islay dry gin is considered very unique because of the use of 22 hand-foraged herbs, fruits and florals and nine core-gin aromatics in each bottle. The rare expressions are useful in creating some of the awesome cocktails in the world.
The premium gin brand is produced at Bruichladdich distillery and has managed to create a perfect balance between dry and floral pine flavour with the double infusion technique
The Botanist artisanal gin with essential botanicals like a heather elder, creeping thistle, chamomile and apple mint is one of the best gin brands with layered complexity in existence that has gained immense popularity since its launch in the market.
Product Portfolio:
THE BOTANIST ISLAY DRY GIN
THE BOTANIST
4. Roku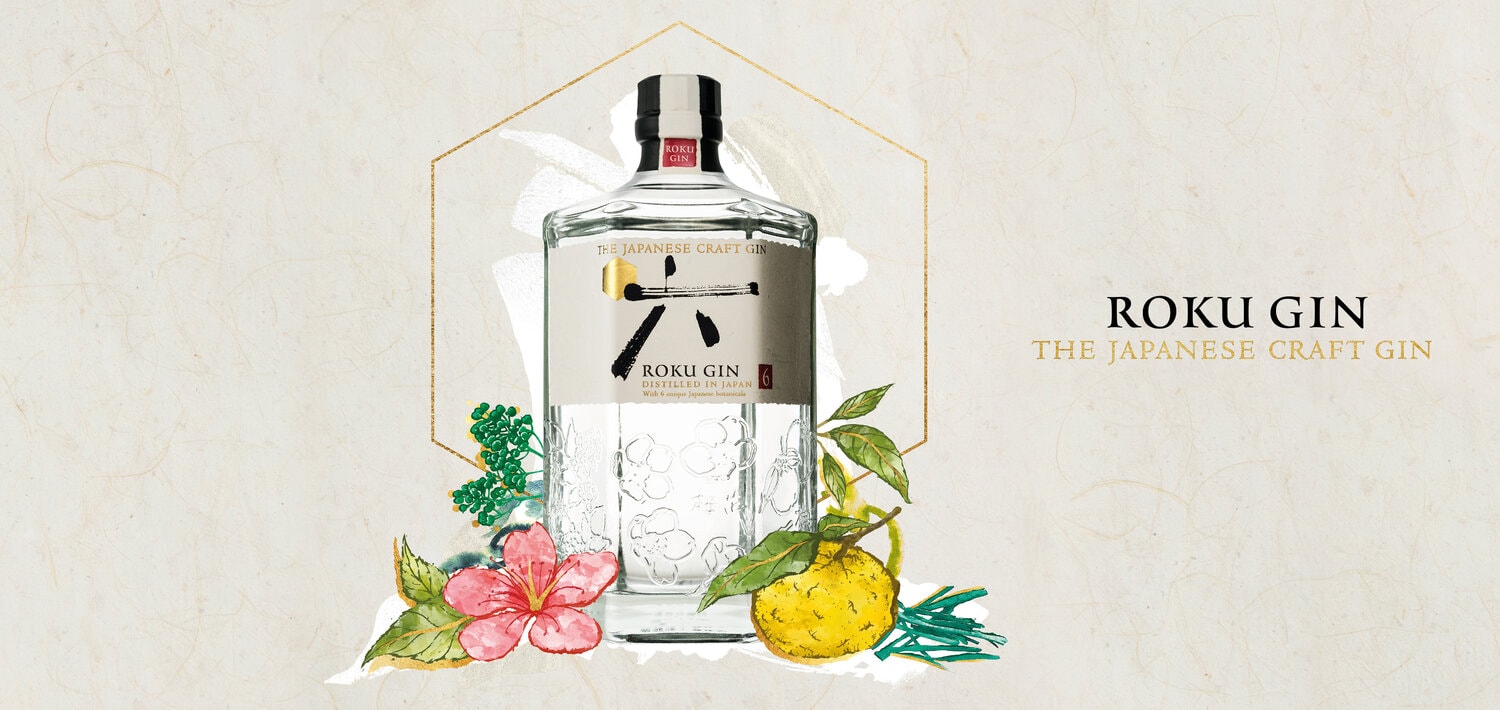 Origin Country: Osaka, Japan
Manufacturer: House of Suntory
Alcohol by Volume: 43%
If you are looking for a perfect craft gin in a stylish bottle then opt for the hexagonal bottle of Roku which can be proudly displayed as well as sipped neat and used in cocktails.
The spirit has a perfect balance of flavours and is available in two editions standard and select.
The best gin brand in the world Roku is produced with help of grain and six botanicals sourced from Japan yuzu peel, sakura flower, sansho pepper, sakura leaf, gykuro tea and Sencha tea along with eight traditional gin botanicals like juniper, almonds, angelica root and orris.
The botanicals are distilled in different pot stills to retain individual characteristics and achieve maximum flavour.
The combination results in a unique flavour and delicious taste that is hard to find in any other bottle.
Product Portfolio:
ROKU JAPANESE GIN
ROKU GIN CHERRY BLOSSOM
5. Opihr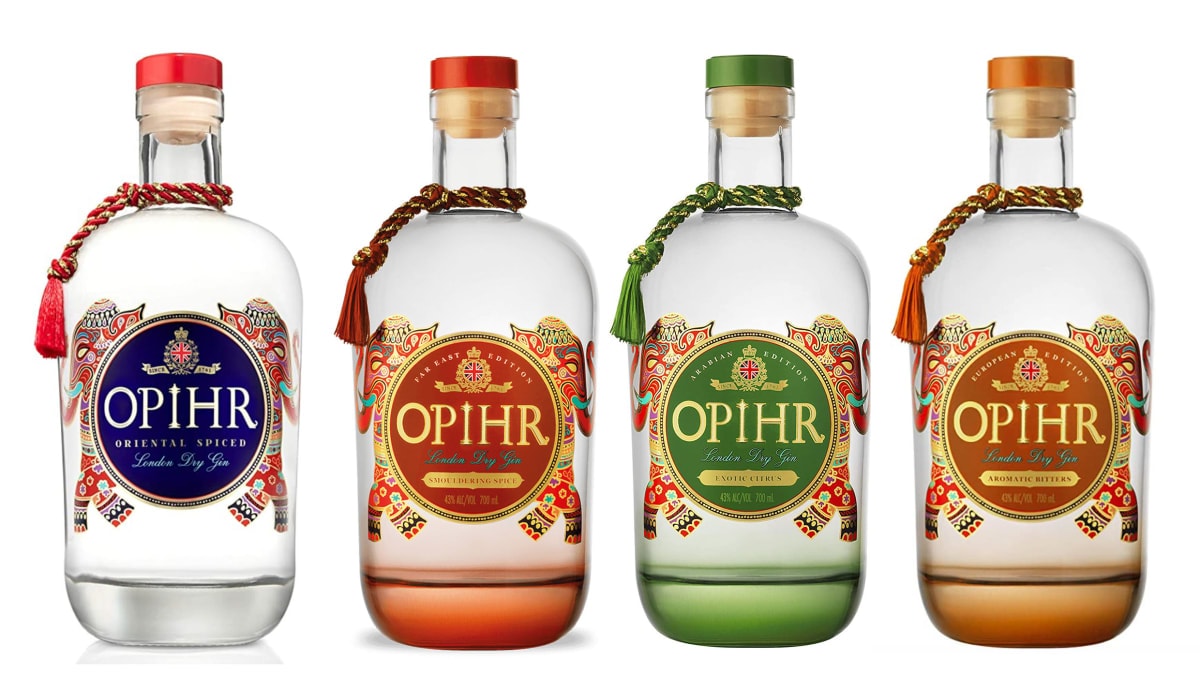 Origin Country: United Kingdom
Distillery: G&J Distillers
Alcohol by Volume: 42.5%
One of the best gins for tasting you will ever come across is Opihr, which is highly popular in its neat sipping form. The relatively new entrant in the market offers gin lovers an adventure that is savoured from start to finish. It is ideally served as a refreshing gin and tonic cocktail
Gin lovers can taste almost all the ingredients like coriander seeds from Morocco, black pepper from India, Seville oranges from Spain, Turkish cumin and cubeb berries from Indonesia, which gives it a distinct spicy taste and refreshing citrus edge.
Product Portfolio:
OPIHR ORIENTAL SPICED GIN
OPIHR SPICED LONDON DRY GIN
6. Plymouth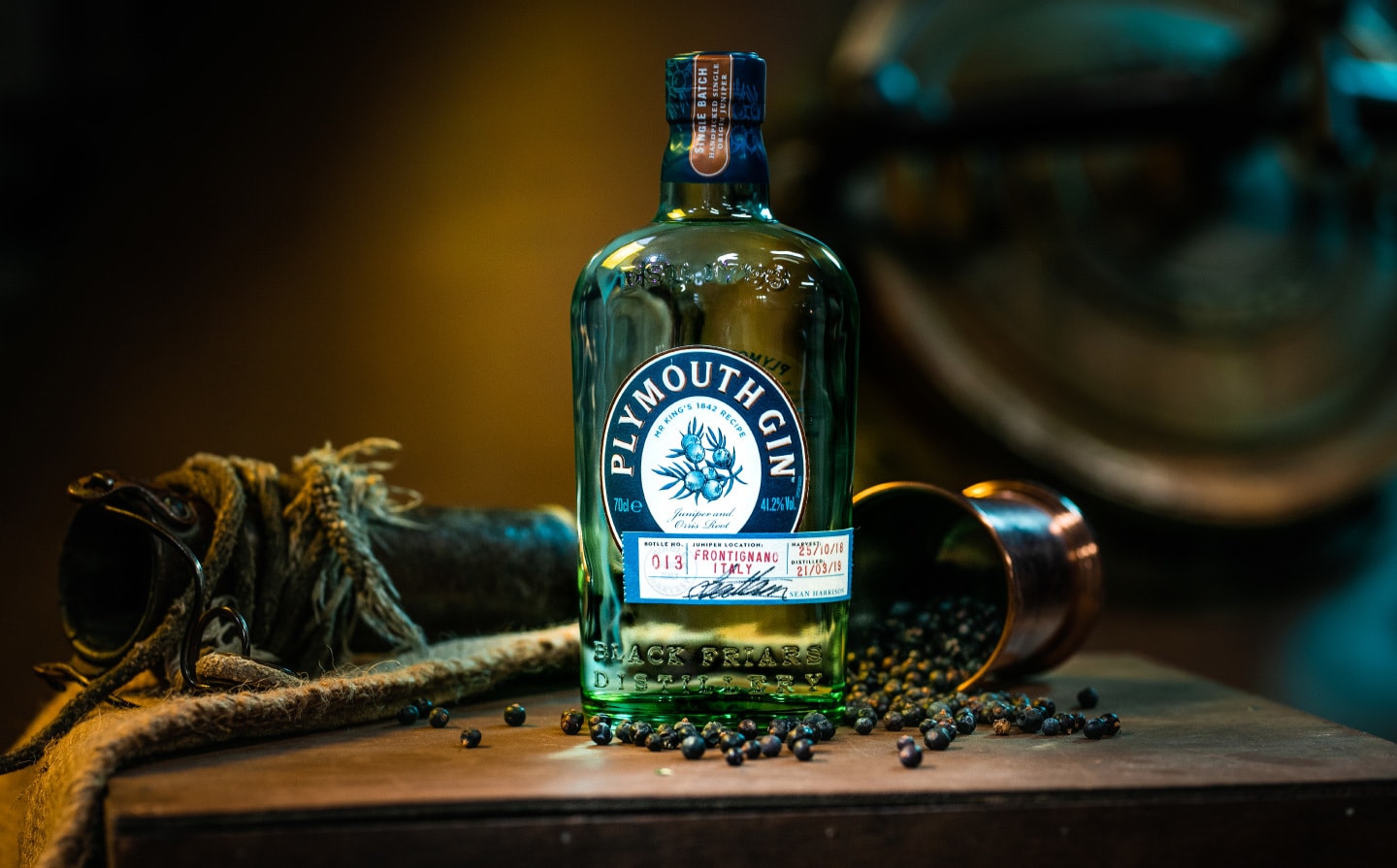 Origin Country: England
Region: The Barbican, Plymouth
Manufacturer: Pernod Ricard
Introduced: 1793
Alcohol by Volume: 41.2%
Proof: 72
Produced by the Black Friars Distillery, Plymouth is one of the best gin brands since the 18th century in the world. It is highly recommended for a perfect dry martini recipe. The Plymouth Gin Distillery, also known as the "Black Friars Distillery," is located in a building that was built in 1431 and was once a monastery of the Dominican Order.
The Plymouth gin is sold by only one brand Plymouth, unlike the classic London Dry gins which are sold by several brands.
Plymouth gin is less dry than other gins because of earthy flavours, Dartmoor water and a high concentration of seven botanicals. The intense and bold gin has a rich and smooth taste, balanced blend, aromatic flavour and elegant finish.
Plymouth gin is available in original strength with 41.2% ABV and navy strength gin with 57% ABV.
Product Portfolio:
PLYMOUTH GIN FRUIT CUP
PLYMOUTH MR KING'S 1842 RECIPE LIMITED EDITION
PLYMOUTH NAVY STRENGTH GIN
7. Tanqueray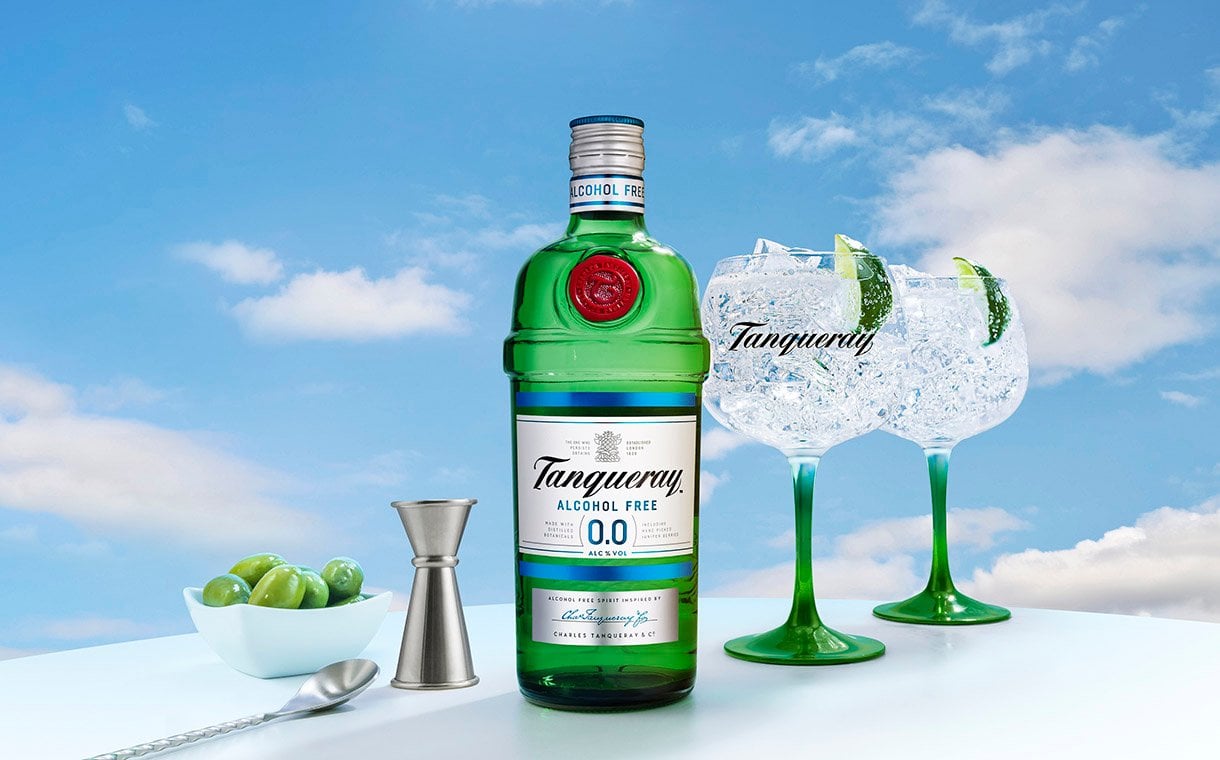 Origin Country: England
Current premises: Scotland
Manufacturer: Diageo
Founder: Charles Tanqueray
Introduced: 1830
Alcohol by Volume: 47.3%, 40%, 43.1%
Sales: 5.5 million 9 liter cases (2022)
Tanqueray is one of the 16 strategic brands from Diageo used for promotional purposes in the United States and Southern European markets. Although the brand cannot be considered premium still its popularity amongst gin drinkers is to be seen to believe.
The actual recipe and ingredients are a closely guarded secret although you can identify the core components.
The dry gin is produced by double-distilling grain and using essential botanicals like angelica root, liquorice, coriander seeds and juniper in the distillation process. The perfectly balanced spirit with flavours of juniper and hints of citrus, fruits and floral is best served with tonic water
Tanqueray was the recipient of several awards and recognition at various events like double golds for London Dry at the San Francisco World Spirits Competition
Product Portfolio:
TANQUERAY LONDON DRY GIN
TANQUERAY BLACKCURRANT ROYALE GIN
TANQUERAY & TONIC WITH LEMON AND ROSEMARY
8. Malfy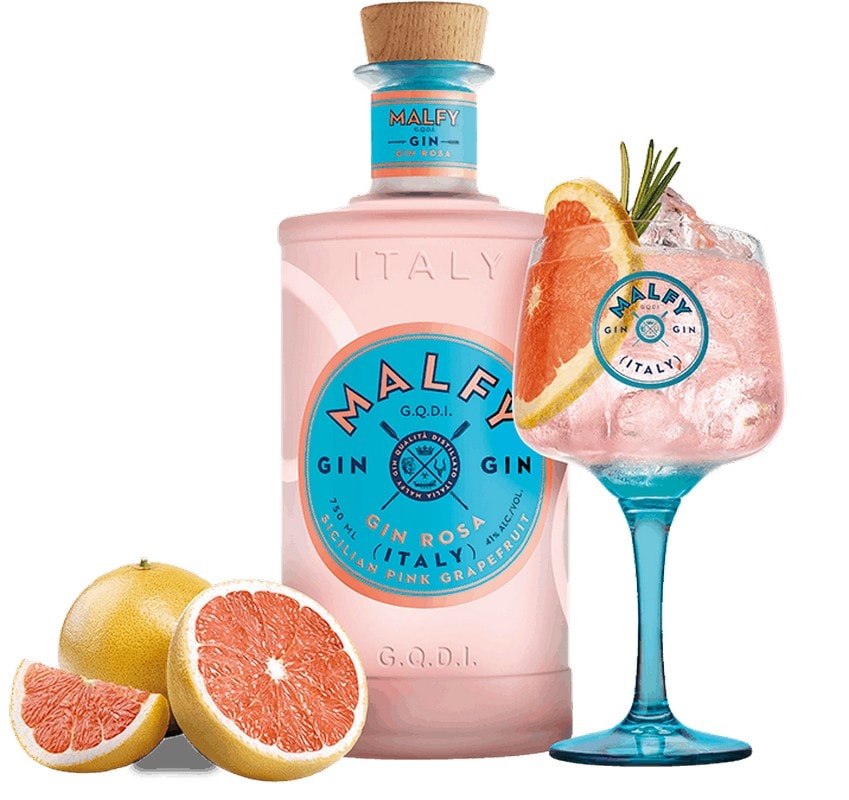 Origin Country: Italy
Region: Moncalieri, Turin
Manufacturer: Torino Distillati
Distributer: Pernod Ricard
Introduced: 2016
Alcohol by Volume: 41%
Proof: 82
One of the best gins of the flavoured variety in the alcoholic market belongs to the brand Malfy which is distilled and bottled in its country of origin. The super-premium gin is available in clear colour and several flavours like lemon and juniper. It has the distinction of being the first Italian origin gin to be imported to the USA.
Malfy distils the gin at the distillery owned by the Vergnano family. The gin is made from handpicked juniper, coriander, orange peel, grapefruit peel, liquorice, cassia and Italian grain.
The botanicals are steeped in alcohol to enhance the freshness and flavours and are then distilled in a vacuum still and bottled at 41% ABV
Product Portfolio:
MALFY GIN CON LIMONE
MALFY GIN ORIGINALE
MALFY GIN ROSA
9. Sipsmith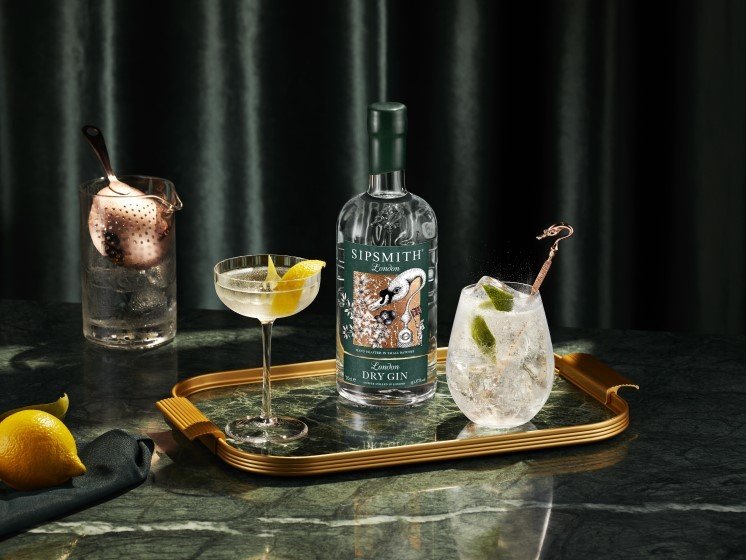 Origin Country: United Kingdom
Owner: Beam Suntory
Headquarters: London, UK
Founded: 2009
Sipsmith is a microdistillery located in London and is known for producing high-quality gin.
Sipsmith is a microdistillery associated with the distilled beverage industry. It produces both London Dry Gin and Barley Vodka which are produced in small batch
The Sipsmith Gin Distillery has the distinction of being the first copper-pot distillery in Greater London and is one of the 24 in London. Several smooth and balanced gin variants from this distillery are available in the market.
The Sipsmith punch craft gin has a complex and bold taste and is made from ten botanicals like juniper, orris root, etc. The brand uses a single distillation method where the ingredients are diluted with water and distilled in copper stills.
Sipsmith is proud to be a Certified B Corporation, which means it is committed to using its business as a force for good. The company aims to not only be the best gin in the world but also make a positive impact on the world.
Sipsmith is widely used to make some of the finest gin cocktails like Classic Gin and Tonic, Martinis, Long Sips etc.
Product Portfolio:
SIPSMITH ZESTY ORANGE GIN
SIPSMITH VJOP GIN
SIPSMITH ORANGE AND CACAO GIN
10. Brockmans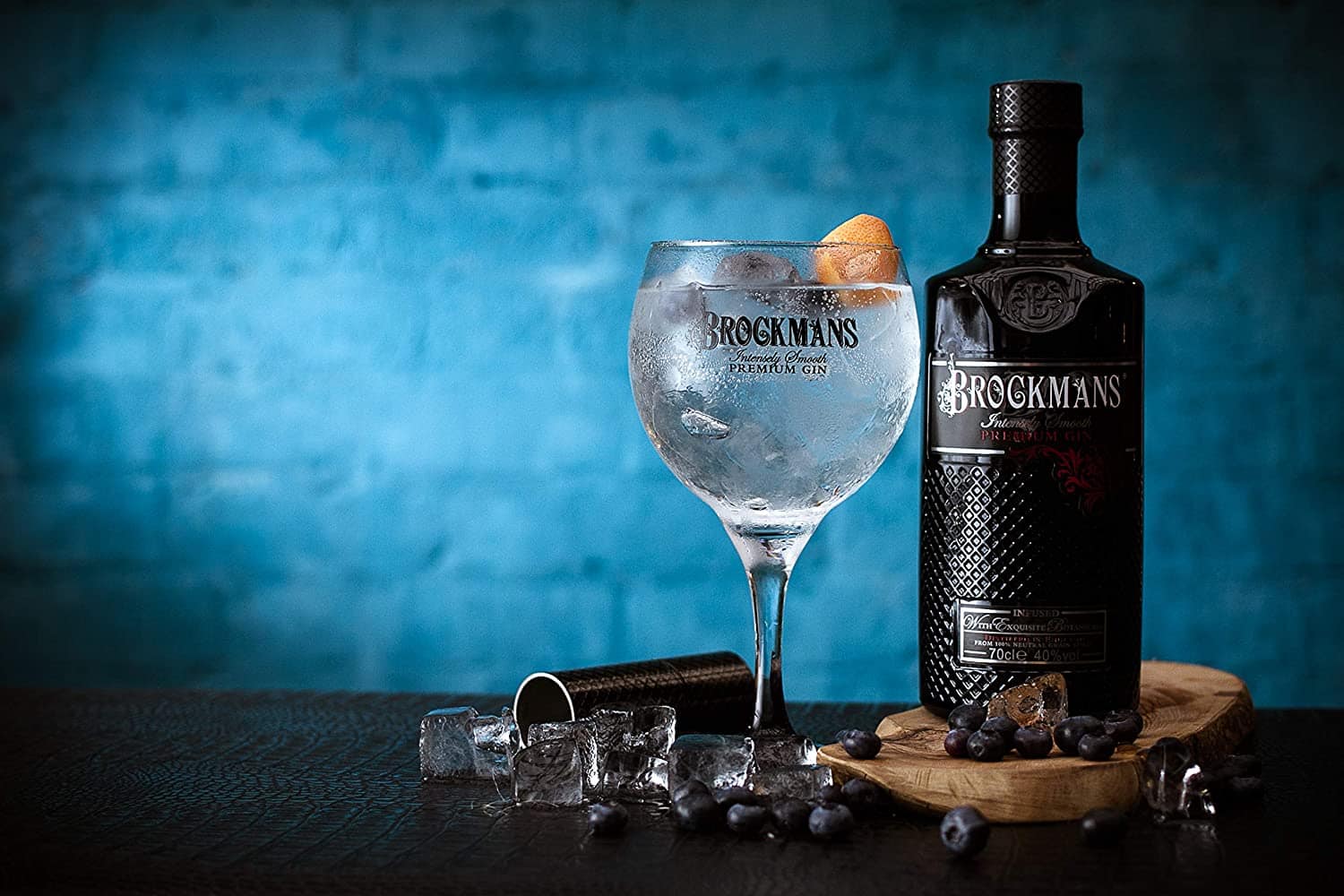 Origin Country: United Kingdom
Founding partners: Neil Everitt and Bob Fowkes
Introduced: 2008
Alcohol by Volume: 40%
Proof: 80
Brockmans is one of the best gin brands in the world who has used both traditional like juniper from Italy and untraditional like blueberries botanicals along with lavender and pine to create a lip-smacking gin.
The naturally grown botanicals are steeped in grain spirit to enhance the natural aroma and oils. Every ingredient is blended perfectly and later distilled in traditional copper stills to achieve a distinct flavour and smooth taste.
Brockmans can be sipped neat or as gin cocktails like
THE GINUARY FIZZ
TWILIGHT
DARK NIGHT NEGRONI
Product Portfolio:
11. Spirit Works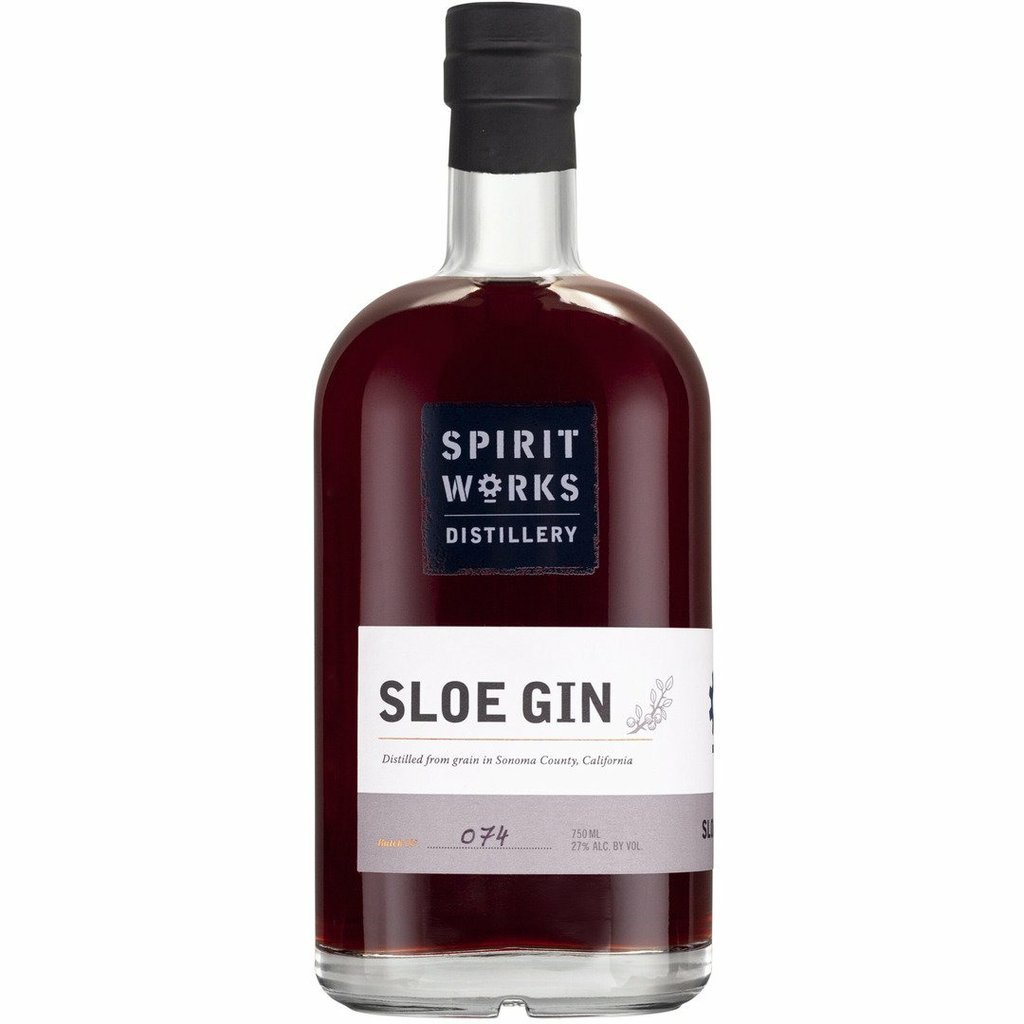 Origin Country: Sonoma County, United States
Owner: Marshall Family
Founders: Timo Marshall, Ashby Marshall
Head Distiller: Lauren Patz
Founded: 2012
Alcohol by Volume: 40%
Proof: 86
Colour: Clear
Spirit Works is one of the best gin brands in the world whose product portfolio includes various spirits like sloe gin, barrel gin, whisky and vodka.
The dry small craft gin from Spirit Works is made with organic wheat and botanicals like hibiscus, lemon peels, orange, juniper, coriander, angelica roots, orris root, cardamom and orange peels. The botanicals are then mixed with sloe berries to create a sweet flavour of citrus notes and lively fruit with a clean and strong finish.
The gin made from Spirit Works is clean and complex with a strong punch with pleasing notes. It is often used as gin cocktails like Gin & Tonic and dry, wet or Gibson martini.
Spirit Works Distillery was awarded the Best in Class award at the 2022 spirits competition for their Barrel Reserve Sloe Gin.
Product Portfolio:
SPIRIT WORKS SLOE GIN
SPIRIT WORKS DISTILLERY BARREL GIN
SPIRIT WORKS DISTILLERY BARREL RESERVE SLOE GIN
12. Monkey 47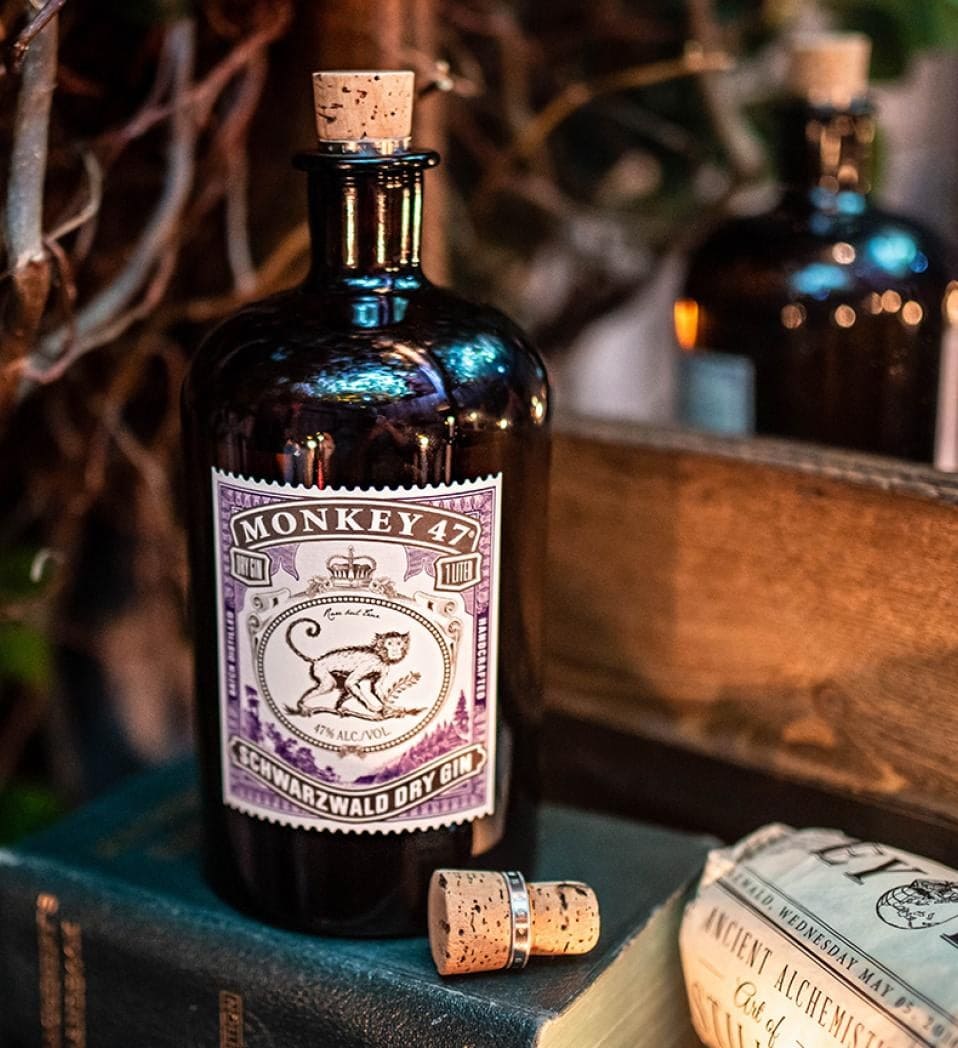 Origin Country: Black Forest, Germany
Alcohol by Volume: 47%
Monkey 47 is a gin that is distilled in Germany's Black Forest. It is named after its 47 botanicals, which include unusual and regional ingredients. Monkey 47 is 100% hand-sourced and is made using traditional methods. In June 2023, Monkey 47 became the official gin partner of Blade Air Mobility Inc.
Monkey 47 is one of the exclusive brands that use 47 botanicals in the gin manufacturing process for a complex, aromatic and rare blend which has a rich and bursting finish with a hint of lemon balm.
The ingredient list includes herbs, flowers, mint, almonds, spices, juniper, coriander, chamomile, spruce shoots, rosehip, acacia flowers, hand-peeled citrus fruit, six types of pepper and honey pomelo etc. to create a unique combination of flavours. The best gin brand uses a secret ingredient and that is the lingonberries from the Black forest.
In April 2022, Monkey 47 collaborated with streetwear brand Bape to release a limited edition collection of bottles and garments featuring a fusion print of Bape's signature jungle design.
Monkey 47 is a unique brand that has used an unconventional process along with the traditional distilling methods to produce gin in batches
The London Dry Gin Monkey 47 can be sipped neat or used to create a perfect Gin &Tonic.
The brand has released the Distiller's Cut expression, 2020 instalment which was aged in Mizunara oak barrels from Japan. These casks were infused with subtle notes of sandalwood and vanilla to create a special barrel-aged gin with a complex taste
Product Portfolio:
MONKEY 47 SCHWARZWALD DRY GIN
MONKEY 47 DISTILLERS CUT
13. Ki No Bi Kyoto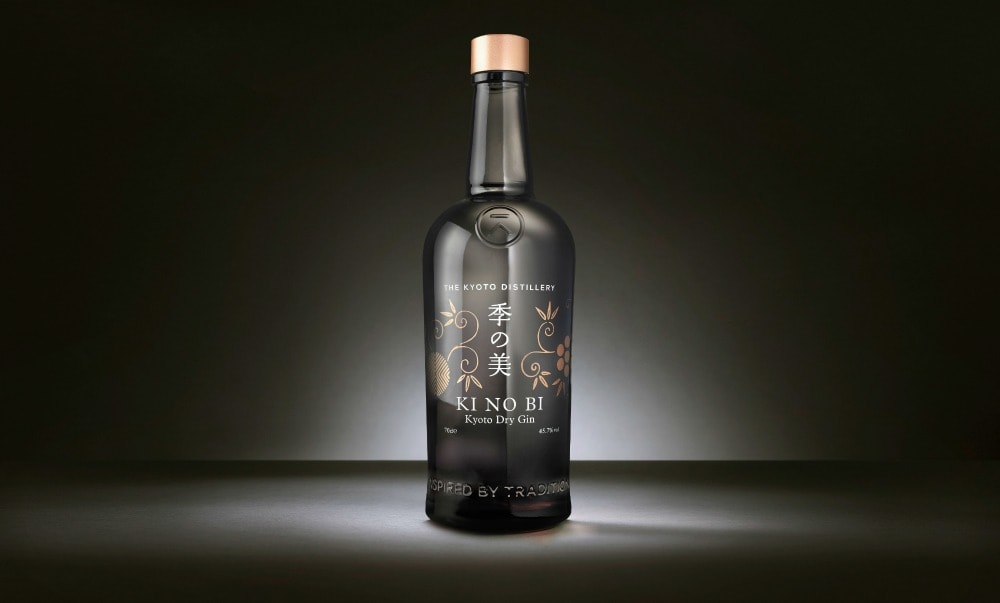 Origin Country: Japan
Introduced in the international market: 2017
Alcohol by Volume: 45.7%
KI NO BI is a small-batch, artisanal gin with a Japanese heart, distilled, blended, and bottled in Kyoto. It is inspired by tradition and made in a recognizably dry style, but with a distinct Japanese accent.
The Ki No Bi Kyoto is a popular gin produced at the Kyoto Distillery which is a dedicated plant for artisanal gin. The ultra-premium dry gin uses Japanese ingredients along with some traditional ones.
The brand is destined to create a smooth gin that is highly enjoyable to drink and has used rice as a spirit base along with green sansho which is a Japanese peppercorn, gyokuro tea, bamboo, hinoki wood chips, yellow yuzu and juniper as its essential ingredients
The distillation process of The Ki No Bi Kyoto is quite different from the traditional ones that are followed by the gin producing companies. All the six-segment of botanicals (floral, spice, herbal, tea, citrus and base) are distilled individually and then blended.
The ultimate gin is simply bold and awesome with flavours of tea, citrus and herbal along with a spicy edge because of ginger root. It can be sipped neat and added to a gin cocktail
Product Portfolio:
KI NO BI KYOTO DRY JAPANESE GIN
KI NO BI KYOTO GREEN TEA GIN
14. Nolet's Gin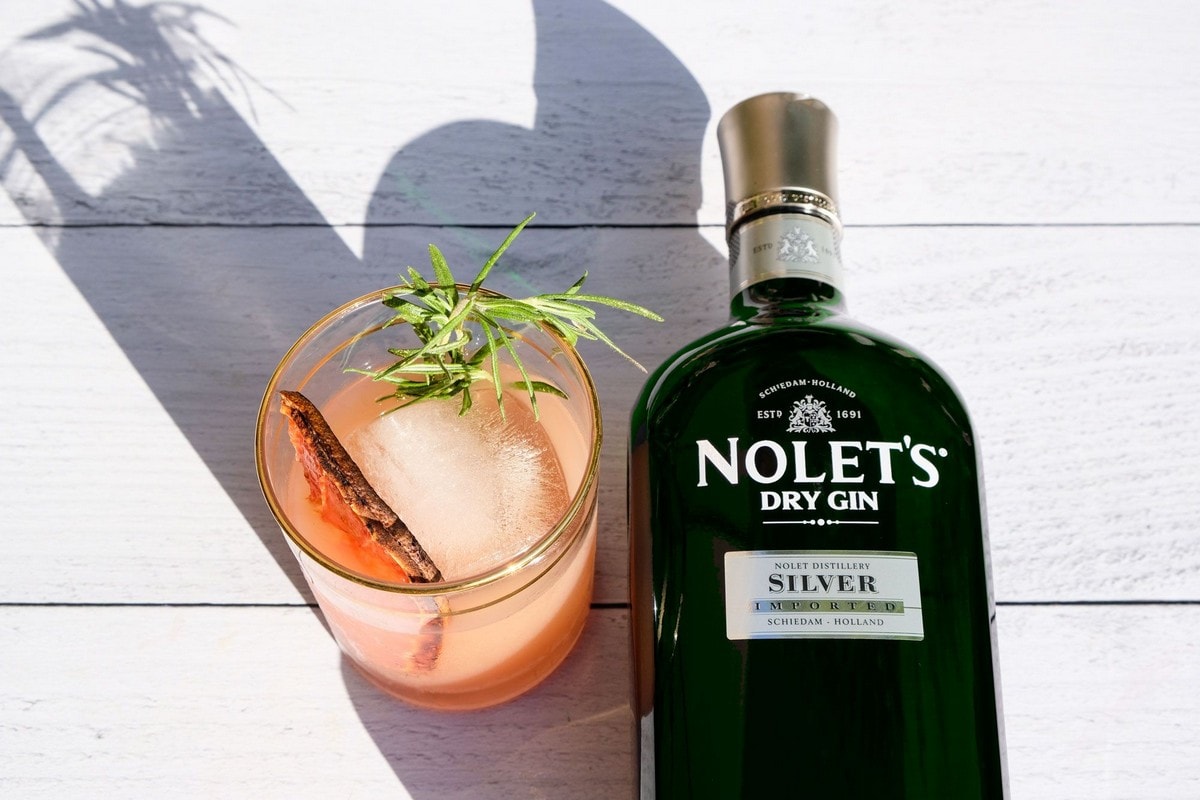 Origin Country: Netherlands
Manufacturer and owner: The Nolet Family
Distillery: Nolet Family Distillery
Alcohol by Volume: 47.6%
Master distiller: Carolus Nolet Sr
Nolet's Gin is a brand of gin that features a unique combination of botanicals that have not been used in gin before. The botanicals used in Nolet's Silver Gin include Turkish rose, white peach, and raspberry. The gin is bottled at 47.6% Alc./Vol. (95.2 Proof) and is described as having a floral and fruit-forward taste.
If you are looking for the most expensive gin brand in the market then choose Nolet's Gin for instance Nolet's silver over any other brand. Its offerings are highly superior because the distillery believes in creating only the finest products.
The modern gin from Nolet's is smooth, complex and easy to drink as the brand uses the expensive saffron to enhance the taste and provide it with a distinct tinted-amber colour. The deep spice flavour and balanced bitter notes with plenty of depth is a hit with gin drinkers all over the world.
The brand produces a few hundred bottles only every year signed and numbered by the master distiller before selling them to the customer
Product Portfolio:
NOLET'S RESERVE
NOLET'S SILVER GIN
15. Hendrick's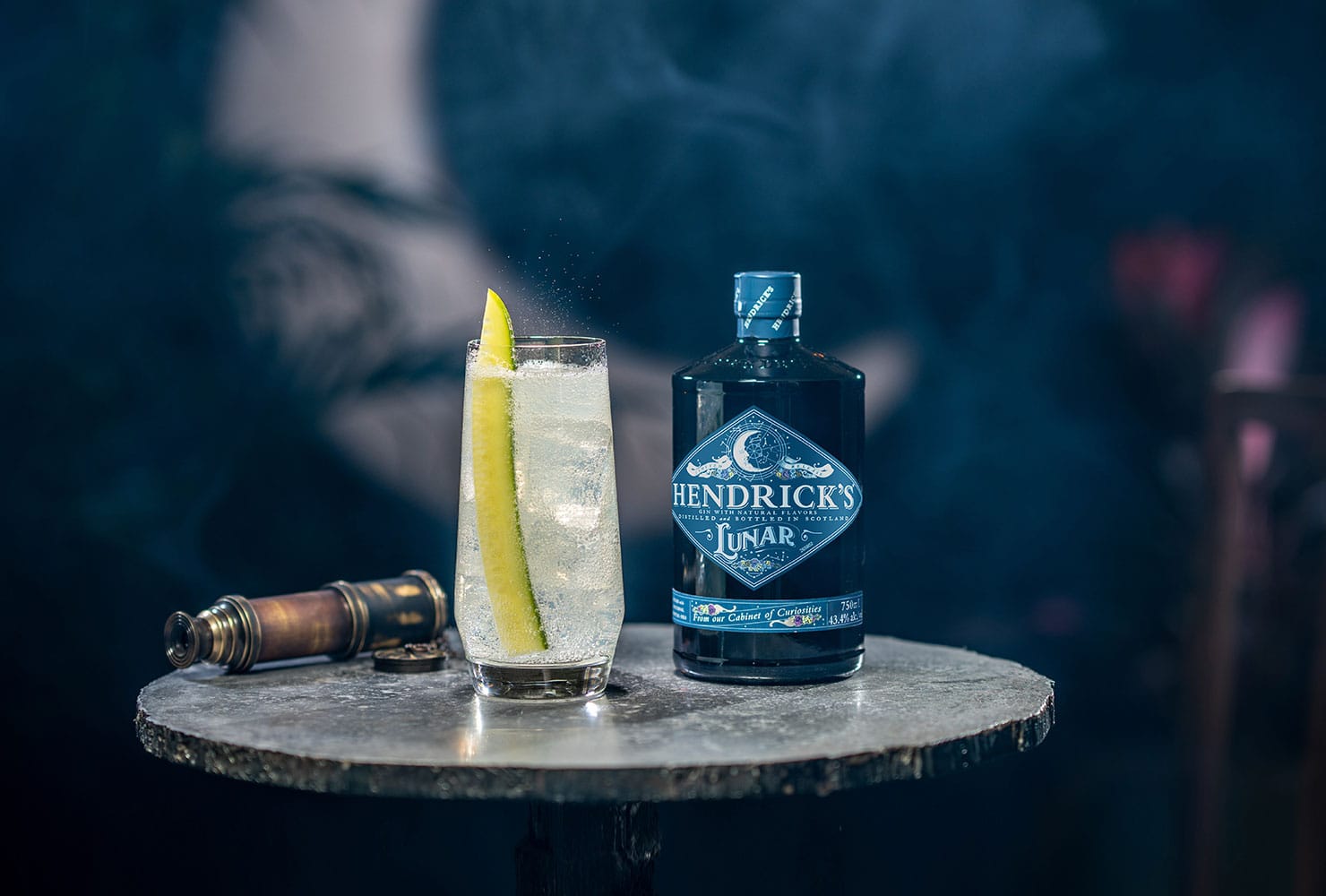 Origin Country: Girvan, Scotland
Manufacturer: William Grant & Sons
Invented by: Lesley Gracie
Produced: Girvan distillery in Scotland
Introduced: 1999
Alcohol by Volume: 44% – 41.4%
Proof: 88 – 82
Hendrick's is a brand of gin produced by William Grant & Sons at the Girvan distillery in Scotland. It was launched in 1999 and is known for its unusual flavor, which is the result of an equally unusual distillation process. Hendrick's uses a blend of spirits produced from a Carter-Head Still and a small pot still, which produce strikingly different styles of gin due to their different construction and methods of distillation
The brand Hendrick's is acclaimed as a people-pleaser beverage that everyone loves to drink. The super-premium spirit is a favourite of party lovers, common masses and connoisseurs alike.
Hendrick's offers several varieties of gin to its customers. These are refreshing drinks made with 11 botanicals including yarrow berries, elderflower, chamomile, caraway seeds, cubeb berries, orris, angelica root, juniper, coriander, orange and lemon along with cucumber and rose for something different from the other products in the market.
Hendrick's is distilled in antique Carter-Head stills and produced in batches of 500 litres at a time. The brand and several of its products have been the recipient of several awards and recognition like the "Best Gin in the World" in 2003 by "The Wall Street Journal".
Product Portfolio:
HENDRICK'S GIN
HENDRICK'S AMAZONIA
HENDRICK'S MIDSUMMER SOLSTICE
16. Gordon's Gin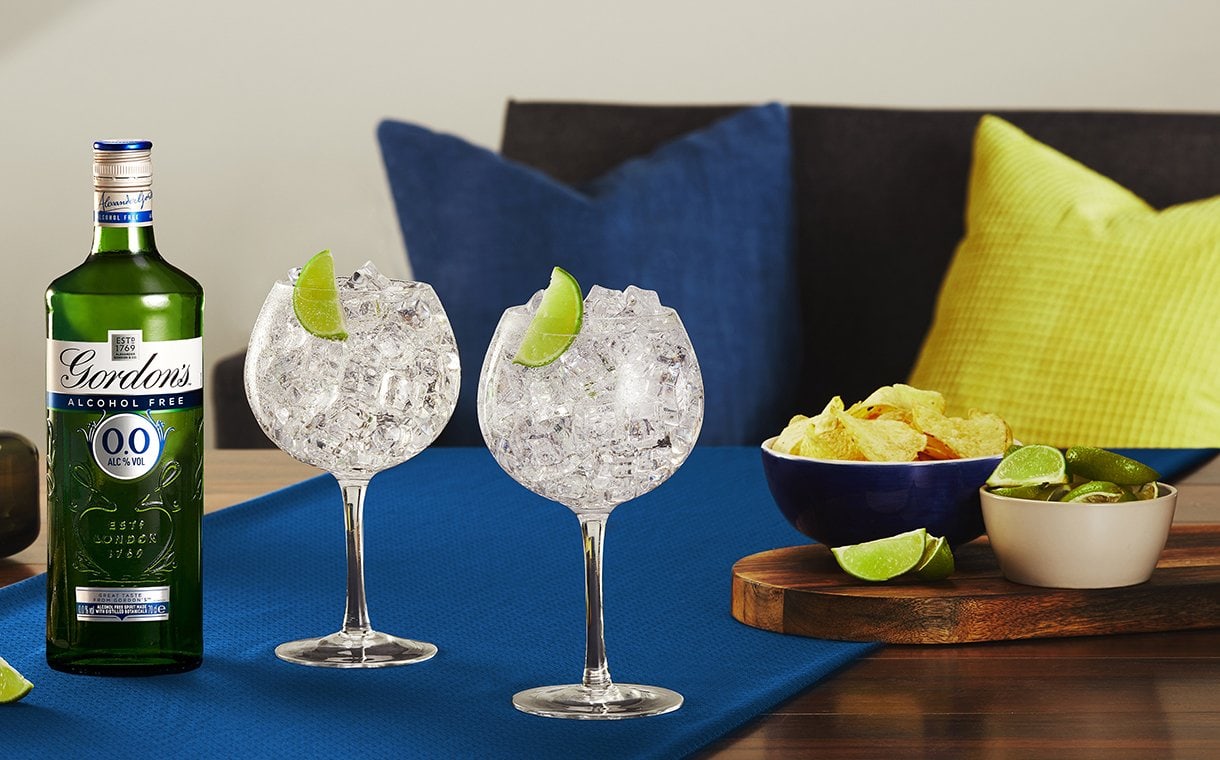 Origin Country: United Kingdom
Manufacturer: Diageo
Developed: Alexander Gordon
Introduced: 1769
Alcohol by Volume: 37% – 47.3%
Colour: Colourless
Sales: 7.7 million 9 liter cases worldwide (2022)
Gordon's Gin is a brand of London dry gin that was first produced in 1769. It is owned by the British spirits company Diageo and is the world's best-selling London dry gin. The top markets for Gordon's are the United Kingdom, the United States, and Greece. In 2022,  Gordon's gin was the most sold gin brand.
Gordon's Gin  produces sloe gin and flavoured gins in flavours of orange, peach, red berries and lemon. Some of the top markets of the UK's number one gin are Greece, the United States and the United Kingdom.
Gordon's Gin has been an all-time favourite of the British Royal Navy and is considered one of the finest gins in the market. The green square-faced glass bottles from Gordon's have a depiction of a wild boar on the bottle top and label. These are sold in the UK market but the brand uses a clear bottle for exports to other countries
The gin made with lemon peel, orange peel, orris, liquorice, angelica root, juniper berries and coriander seeds is triple-distilled for ten days to create a finished bottle
Product Portfolio:
GORDON'S LONDON DRY GIN
GORDON'S PINK GIN
17. Highclere Castle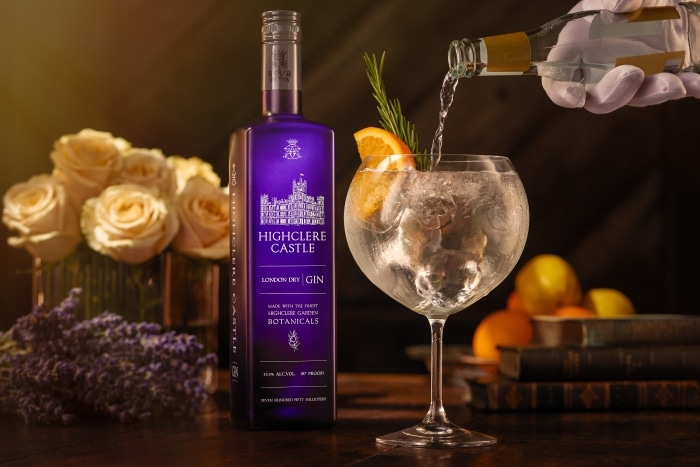 Origin Country: England
Introduced: 2019
Alcohol by Volume: 40%
Highclere Castle is a premium brand that has made a niche name for its high-end products within a short time in the beverage industry. The brand produces some of the finest dry gin with a modern flavour which is achieved because of the addition of oat grains to the recipe. Highclere Castle Gin is a symbol of the legacy of elegance, hard work, and passion of the estate.
Highclere Castle gin is made with help of local botanicals that are distilled at Langley Distillery in England. The gin has a dry and crisp palate, orange-lavender forward notes and a thick, creamy, soft and viscous finish. It is a perfect spirit for trying it on the rocks as well as cocktails
Highclere Castle has been the recipient of 21 gold and platinum awards achieved at various high-profile events and competitions. The gin has won more than 60 International Spirits Awards.
Product Portfolio:
18. Four Pillars Gin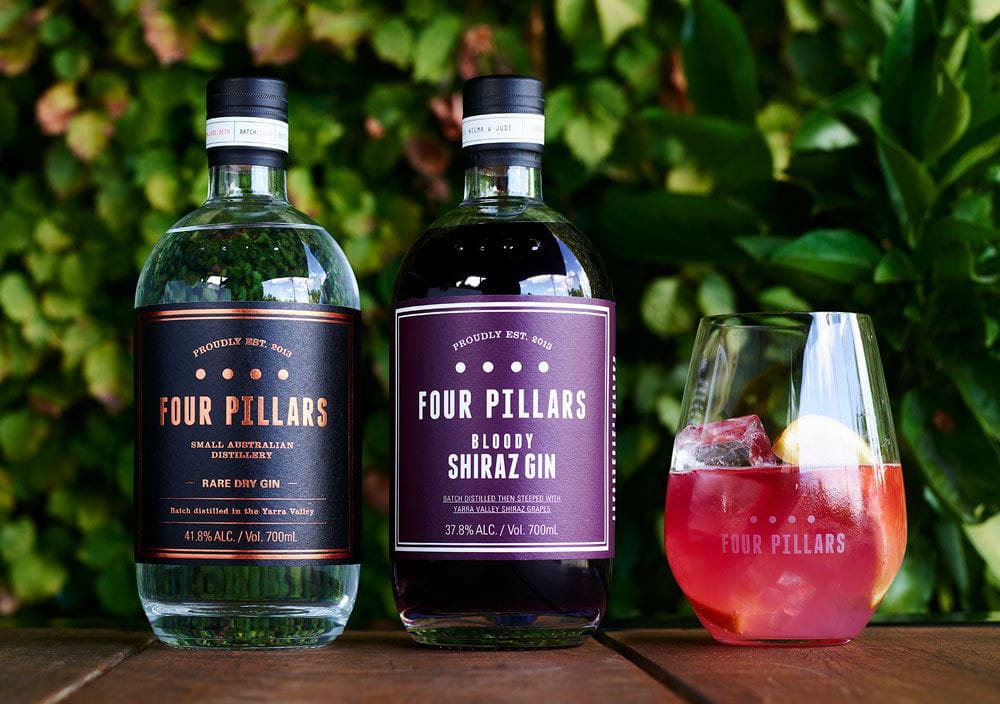 Origin Country: Australia
Region: Yarra Valley, Melbourne, Australia
Four Pillars Gin is a brand of gin that is crafted in Australia. The gin is made using a combination of traditional botanicals such as juniper, coriander seed, and cardamom, as well as unique ingredients like Tasmanian pepper berry leaf and Mediterranean citrus.
Four Pillars Gin is considered one of the strongest gins as it was created for people who have a strong stomach. The craft distillery in Healesville has produced some of the best Navy Strength gin, Negroni and Bloody Shiraz Gin along with two barrel-aged gins, craft gins for Distiller Series and the renowned Bartender Series
The popular high-strength spirit is made from native botanicals like coriander, turmeric, limes, oranges and juniper, water from Yarra Valley and traditional distillation method with help of copper stills.
It has a strong and delicious taste that is loved all over the world by alcohol lovers. Four Pillars has been the recipient of Master Status for five years at "Global Gin Masters".
Product Portfolio:
FOUR PILLARS NAVY STRENGTH GIN
FOUR PILLARS RARE DRY GIN
FOUR PILLARS BLOODY SHIRAZ GIN
19. Brooklyn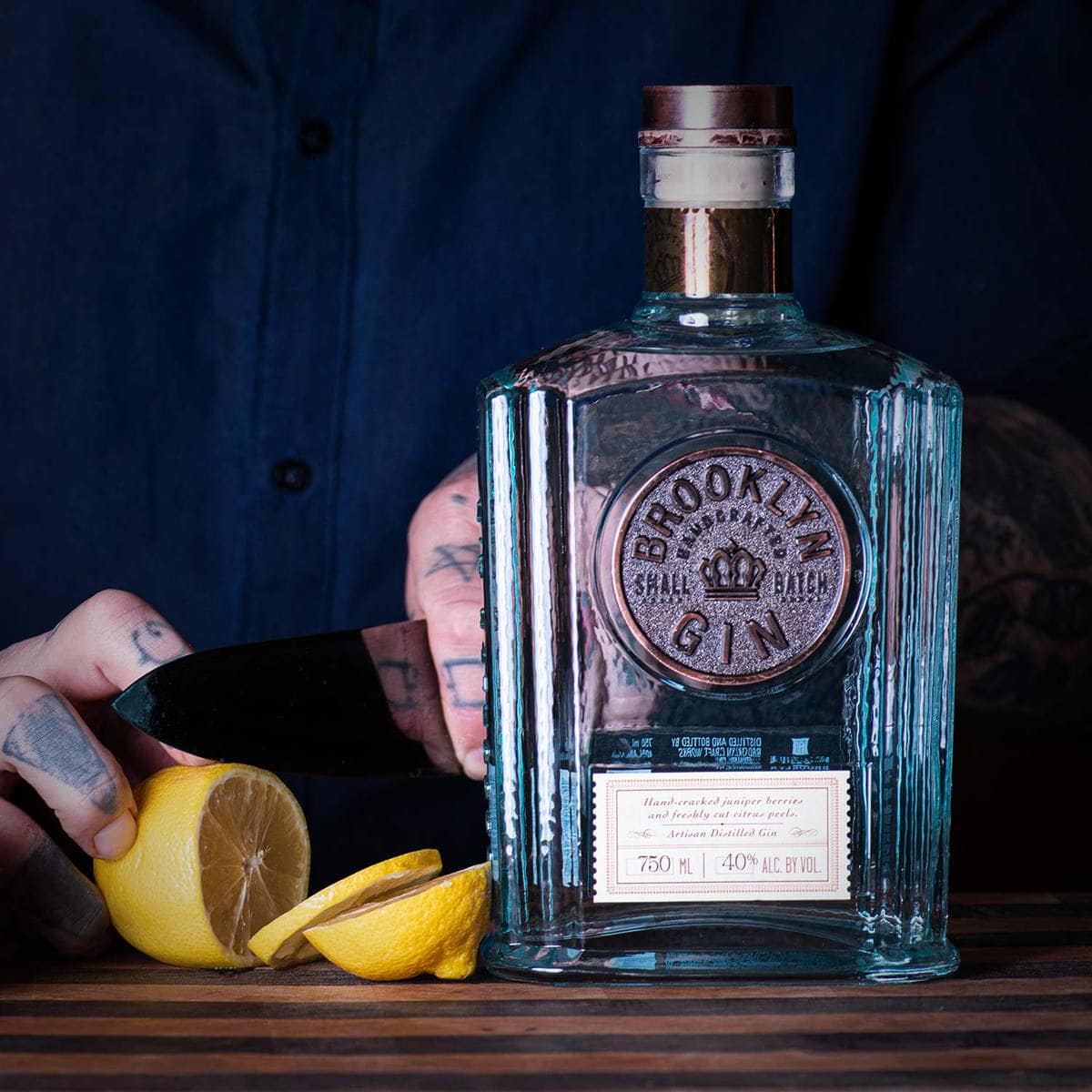 Origin Country: United States of America
Founder: Joe Santos, Emil Jattne
Bottled: Warwick Valley Winery
Distillery: Warwick Valley Distillery, New York
Introduced: 2010
Alcohol by Volume: 40%
Brooklyn Gin is a craft gin with a complex and fresh flavour. The best thing about the brand is that everything is done by hand as the founders do not believe in mass production factory gins. It can be sipped neat or used to make awesome cocktails.
The American gin is produced with 100% American corn, local fruits, handpicked juniper berries and fresh citrus peels that release the natural juice along with angelica, orris, lemon, lime and kumquat. It is then distilled in Christian Carl copper pot stills to create one of the finest gins in the world.
Each process takes three days and every small-batch yields 300 bottles. The gin is easy and smooth with a medium-length finish.
Brooklyn Gin has been the recipient of several recognition and awards over the years. It won the double gold medal at the San Francisco World Spirits competition 2016 and another double gold at New York World Wine & Spirits Competition 2015 and a rating of Highly Recommended, Excellent at the Ultimate Spirits Challenge.
Some of the finest cocktails by Brooklyn Gin are
BEE'S KNEES
NEGRONI
BROOKLYN GIN MARTINI
Product Portfolio:
BROOKLYN GIN
20. Fords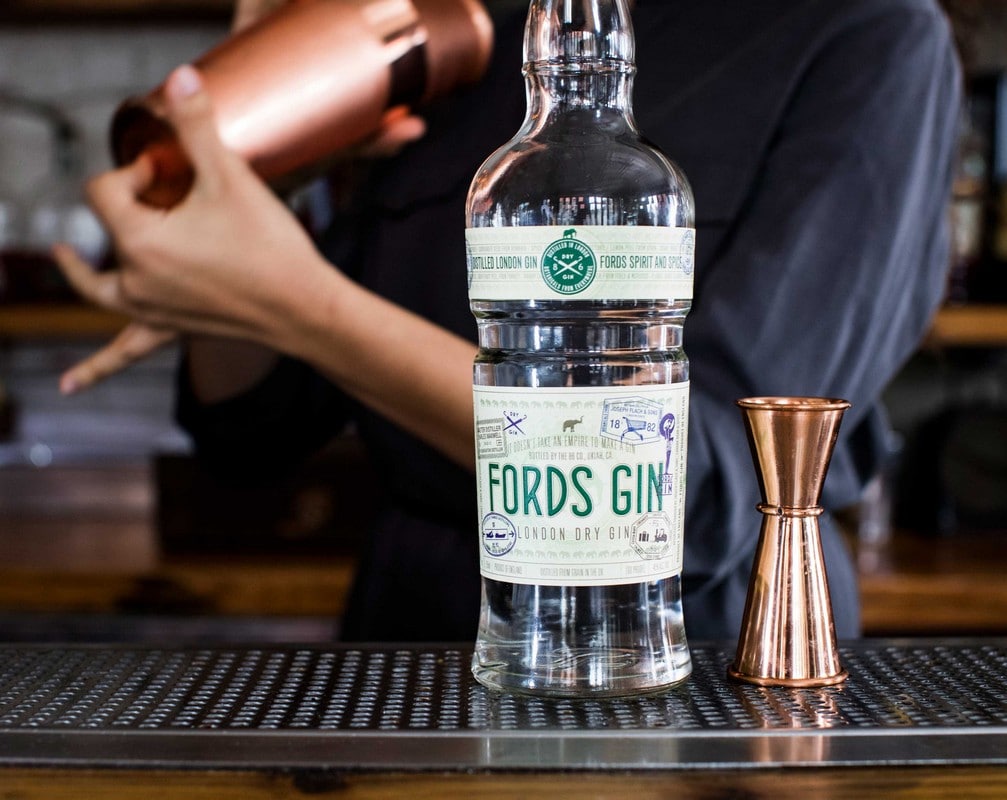 Origin Country: United Kingdom
 Founder: Simon Ford
Master Distiller: Charles Maxwell
Distillery: Thames Distillers London
Importer: The 86 Co, New York
Introduced: 2012
Alcohol by Volume: 45%
Proof Gin: 90, 109
Fords is a renowned brand involved in producing London Dry Gin, Old Tom Gin and Navy Strength Gin.
The brand produces the gin with help of nine botanicals like jasmine, grapefruit, coriander and juniper berries finished in oak barrels and Amontillado sherry casks that were a favourite of the British Royal Navy to produce a strong gin with citrus and floral note, moderate-bitter flavour, cinnamon bite and gentle aroma
Fords gin can be sipped neat and used extensively as a base for mixed drinks and classic cocktails.
Fords Gin is a multi award-winning London Dry Gin.
Product Portfolio:
FORDS GIN
FORDS OFFICERS RESERVE GIN
Conclusion
Gin Brands have gained the acceptance of beverage lovers despite belonging to a diversified alcoholic industry where you will be able to find different types of unique bottles.
The best part of gin is that every bottle is distinct with different flavor and tastes which has resulted in an unprecedented demand amongst the spirit lovers.
Liked this post? Check out the complete series on Lists