All business enterprises are started for one main reason; to make profits. The best way ever of making the maximum profits is always to have your goods to be fast moving. There are so many Fast-moving consumer goods (FMCG) in different countries and regions. However, only a few have managed to get to the global limelight. Below are some of the top 10 FMCG brands in 2017 worldwide.
1) Nestle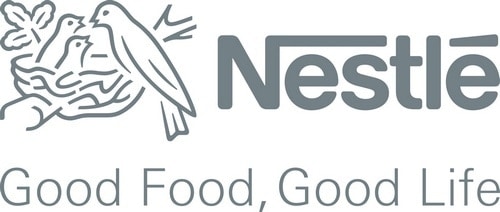 Marketed with the "Good Food, Good Life", it is true that everyone is looking for a good life through food. This can be seen by how much people are buying product brand produced by this Switzerland food and beverage company. Some of its most popular product includes dairy products, baby food, bottled water, coffee, breakfast cereals, pet food, ice cream, frozen food, snacks, medical food, and confectionery.
Since 2014, Nestle has been the largest global food company by revenue. Out of its many products, 29 bring more than CHF 1 billion annual revenues. The quality of products associated with Nestle, class and the wide variety of foods they offer are some of the primary reasons why Nestle has been able to be the top 10 FMCG brands in 2017.
2) DANONE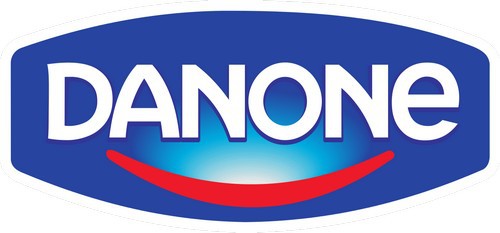 DANONE is yet another brand to have been able to rightfully earn itself a place among the top 10 FMCG brands in 2017. DANONE is just the largest bottled water and dairy food producer in the world. It is the number one producer of fresh dairy products. Its yogurt is sold under top selling brands such as Activia, Dannon, Greek yogurt brands (Danio & Oikos) and functional brands including DanActive & Actimel. On the other hand, Aqua, evian and volvic water brands by DANONE when combined are the second most popular water brands in the world. Other Fast moving consumer goods by DANONE include baby nutrition products and medical nutrition products.
3) Kellogg's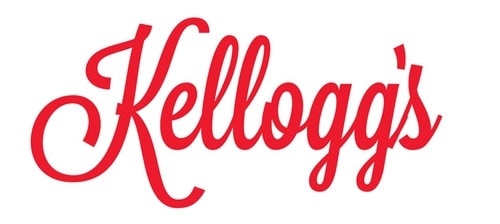 By now it is clear that if you want your products to be fast moving, then let them be foods. Kellogg's, just as Nestle and DANONE, is another food processing company headquartered in Battle Creek, Michigan. Among products commonly branded with Kellogg's name include vegetarian foods, crackers, frozen waffles, toaster pastries, fruit-flavored snacks, cereals, cookies and cereal bars among others.
These are sold through the following brands; Eggo, Pringles, Gardenburger, Fruit Loops, Frosted Flakes, Morningstar Farms and Sunshine Biscuits etc. Oh, wait! So for your products to be fast-moving they don't just have to be foods but snacks, probably junk!
4) Kraft Foods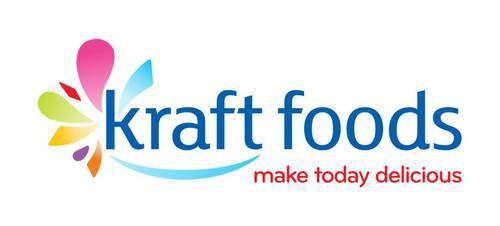 Kraft Foods is an American processing and manufacturing conglomerate that markets its products in at least 170 countries. Of its hundreds of products, 12 are so popular and marketable that they always give the company annual returns of at least $1 billion. Such products are Cadbury, Maxwell House, Jacobs, Oreo, Nabisco, Trident, Philadelphia, Tang, Oscar Mayer, LU, Kraft, and Philadelphia. Upon the 2015 merger with Heinz, the Kraft Heinz Company emerged as one of the top 5 biggest food and beverages companies in the world.
5) Heinz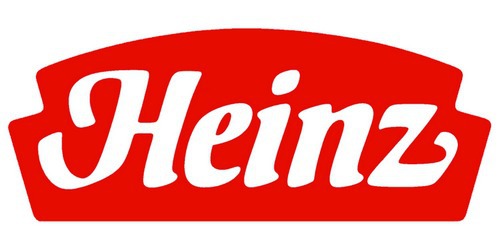 It is yet another food processing company that manufacturers thousands of food-related products that are sold in at least 200 countries and territories. The company's ketchup is the most loved in the USA, with more than 50% of the ketchup users being its customers. About 150 Heinz brands rank top three in the world.
6) Tyson Foods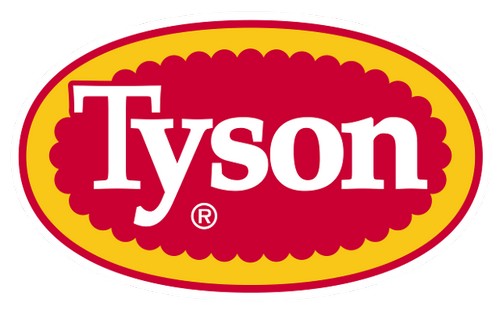 Tyson is among the largest chicken producers in the USA and beyond. It is, however, more than just a chicken company but is also known to be a major pork and beef producer and marketer. These are marketed and sold either as fresh meat or in value-added processed forms such as pre-cooked meats as well as frozen and refrigerated prepared foods including desserts, snacks & pizza crusts.
Tyson's chicken operations have vertically been integrated into that the company hatches its own eggs, contracts growers who are supplied with feed & chicks, after which the chicken are brought back to the company for processing. This gives quality assurance guarantee. Its brands include Jimmy Dean, Aidells, Tyson, Wright, State Fair, Hillshire Farm, Ball Park and Sara Lee, all of which sell their products in retail and wholesale, locally and internationally.
7) Inner Mongolia Yili Group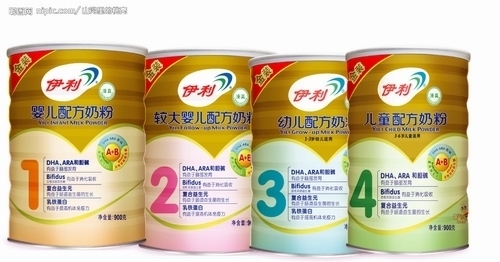 This is a Chinese privately owned dairy industry that has interests in the manufacture and processing of milk products such as powdered milk, ice cream, sterilised milk, milk tea powder and fresh milk. Within its line are at least 1,000 products that are produced or manufactured in the company's processing sites located in Tianjin, Inner Mongolia, Beijing, Shanxi, Hebei, Xinjiang, Guangdong, and Heilongjiang. The company has more than 100 subsidiaries and is a regional milk industry economy mover.
8) Unilever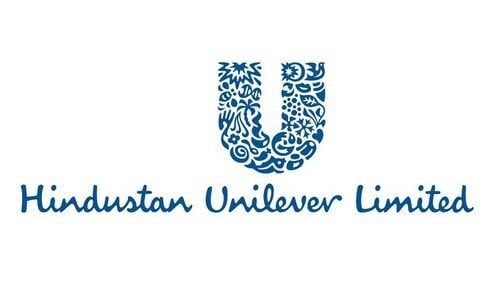 This is a Netherlands-based consumer goods industry with facilities in a number of countries, to help it smoothly serve the global market. Unilever is mainly known for its food and beverage products, though it is also a key industry player in the personal care products as well as cleaning agents.  The presence of its products is noticeable in over 190 countries.
In other words, it is easier to mention the countries where Unilever products are not found in than to mention where the company has establishments. Particularly, Unilever food spreads that include margarine are highly loved in the world, no wonder the company has ended up becoming the largest food spreads producer in the world. The company has more than 400 brands but the focus is on 13 that include: Omo, Badel, Axe/Lynx, and Heartbrand etc.
9) Wrigley's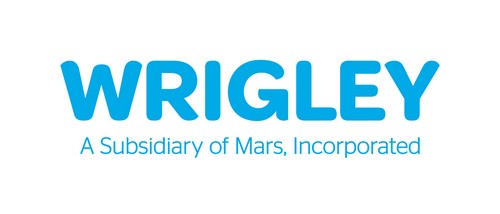 Wrigley is a Mars Incorporation subsidiary that also deals in foods, is headquartered in Illinois Chicago and serves a worldwide market. Its products include Doublemint, Wrigley's Spearmint and Juicy Fruit among other chewing gums and products.
Wrigley is the number one chewing gum manufacturer and marketer in the world. Other than the USA, the company has been able to dominantly sell its products in almost all the countries in the world, with about 50 mainstream countries of operation and 21 production plants in 14 countries in all the continents. The company's products have a long-lasting flavor as you chew them, an aspect that makes its chewing gums to sell like hot cake even when sold slightly higher.
10) Lay's Potato Chips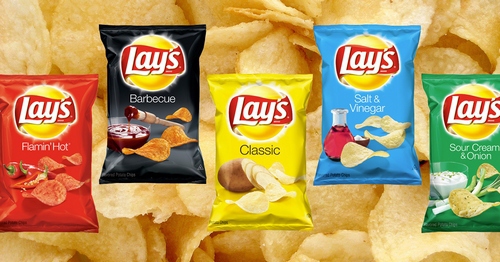 Lay's is one of the few potato chips brands that have a global presence. The brand name itself brings a number of potato chip varieties together. Some of the other related brands include Lay's Stax, Frito-Lay, Walkers, K.C. Masterpiece, Wavy Lays and Lay's WOW chips.
Lay's, a PepsiCo-owned brand, has a dominant presence in countries such as Mexico, Australia, Egypt, the UK, Ireland, Colombia, Canada and Israel among others. The trust people have had on Lay's Potato chips, its wide range of tastes and flavours and class are some of the reasons why you will really need decades, probably centuries to topple Lay's from the global potato chips helm.
If you liked this article, we bet that you will love the Marketing91 Academy, which provides you free access to 10+ marketing courses and 100s of Case studies.