Tequila brands are offering a diversified and wide range of authentic, favorable, and expensive tequilas that are in high demand amongst beverage lovers and connoisseurs alike. As per recent research, the tequila industry is growing at a steady pace and has reported a growth of 55%+ because of online sales during the pandemic.
Various types of tequila are based on potency, color, and flavor like Blanco or Silver Tequila with a silky finish, Añejo Tequila full-bodied sipping tequilas and Reposado Tequila with an even finish. The product portfolio of the tequila brands is offering almost every type of tequila to maintain its grip in the industry.
Our article covers the best value tequila, sipping tequila, cocktail tequila, best overall tequila as well as best budget tequila. We have created a list of some of the best tequila brands in 2023.
Best Tequila Brands in the World in 2023
1. Clase Azul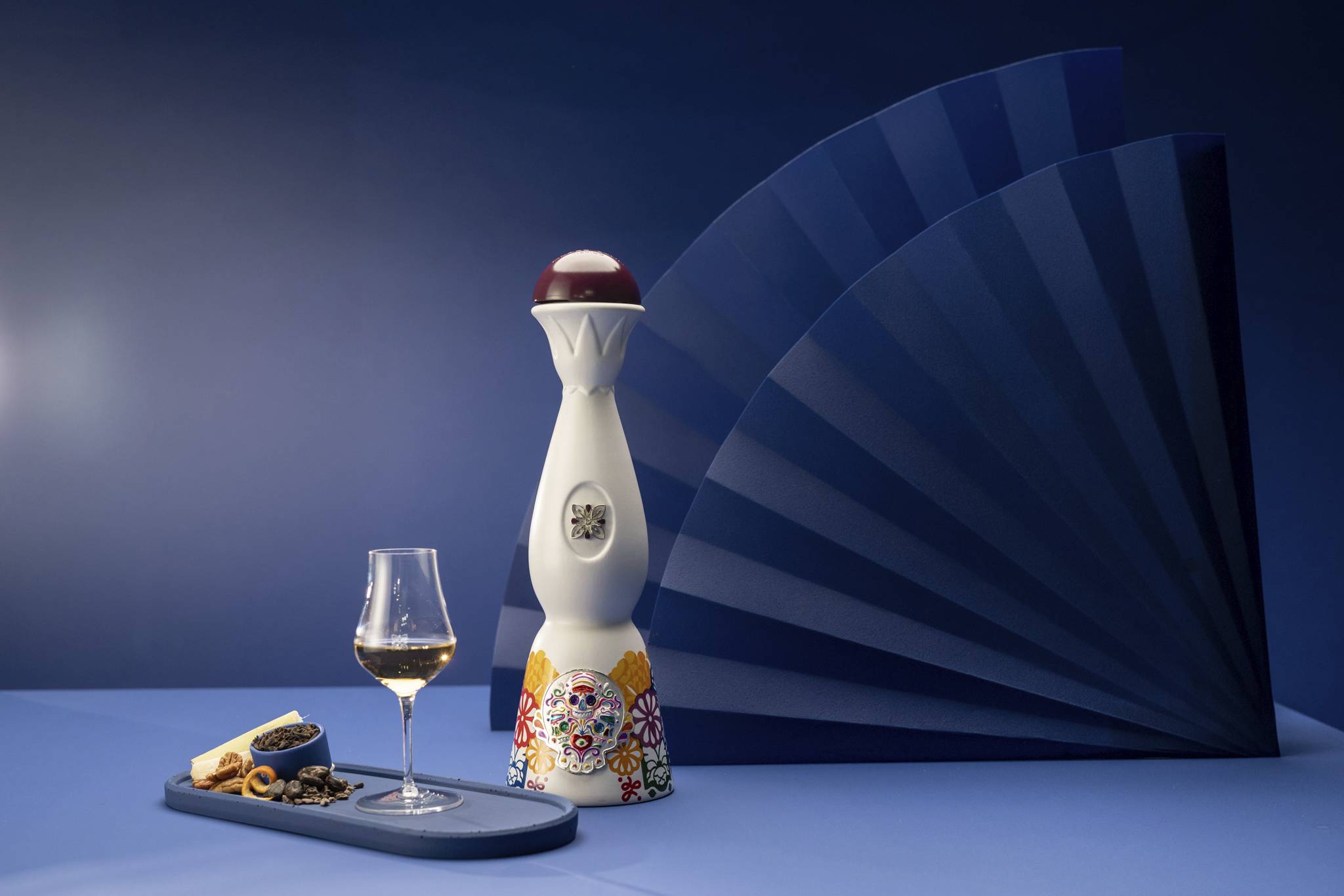 Founder: Arturo Lomeli
Introduced: 2000
ABV: 40%
Revenue (projected): $3.4 billion (2023)
The top-shelf brand Clase Azul is considered one of the best tequila brands in the market for authentic, traditional and fine-aged tequila. The refined taste of the hand-painted and handcrafted classy spirit is available only at premium joints because each ceramic bottle is unique in itself.
Clase Azul tequila is made from 100% weber blue agave plants, harvested through traditional methods in Jalisco, Mexico for 6 – 8 years, roasted in a brick kiln for 72 hours, fermented for a minimum of two days and double distillation process. One of its best expressions is Clase Azul Reposado, a rich spirit with syrupy notes, cinnamon hints and orange scents aged in bourbon barrels.
Best tequilas
CLASE AZUL REPOSADO
CLASE AZUL PLATA
CLASE AZUL GOLD TEQUILA
2. Casamigos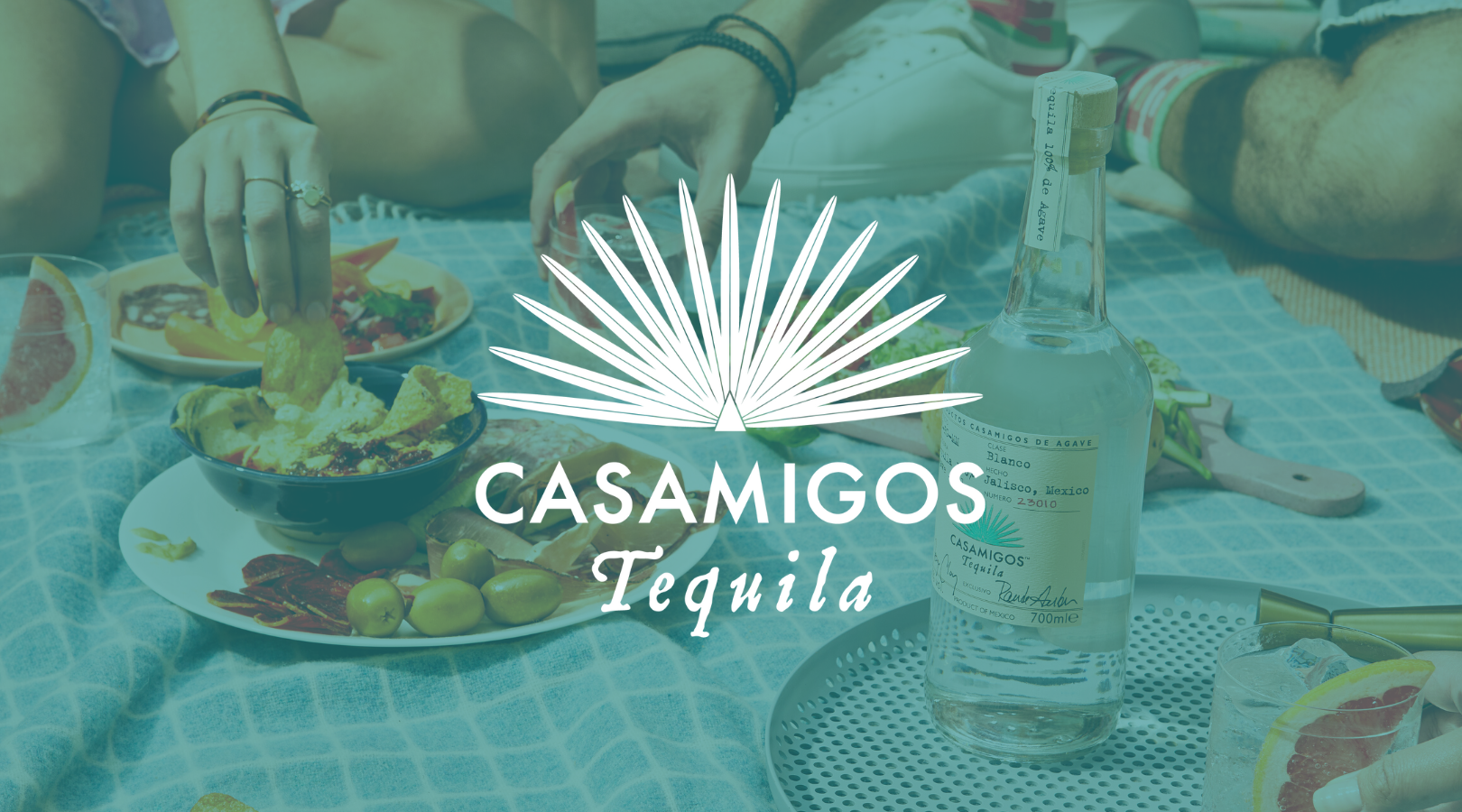 Origin Country: USA
Founder: Mike Meldman, Rande Gerber and George Clooney
Parent Company: Diageo
Founded: 2013
Casamigos boasts of being a top-shelf tequila brand in the world. The ultra-premium spirit by Rande Gerber and George Clooney is the best sipping tequila with strong flavours you will ever come across. It is also affordable as a 750 ml bottle is easily available for a price point between $42 and $55. Casamigos went on to become the fastest-growing spirits brand of 2022, according to Financial Times.
Casamigos tequila has bold flavours and smooth sips. The refreshing tequilas produced from sweet agave with a hint of vanilla are distilled for at least 2 months. Casamigos Blanco is distilled in copper pot stills and aged in stainless steel barrels and Reposado and Añejo in American ex-bourbon oak barrels. You can drink the tequila straight from the bottle, by the shot or on the rocks as each Blanco and Reposado and Añejo bottle surpasses the other in terms of smoothness, flavour and taste.
Best products;
CASAMIGOS BLANCO TEQUILA
CASAMIGOS AÑEJO
CASAMIGOS REPOSADO
3. Patrón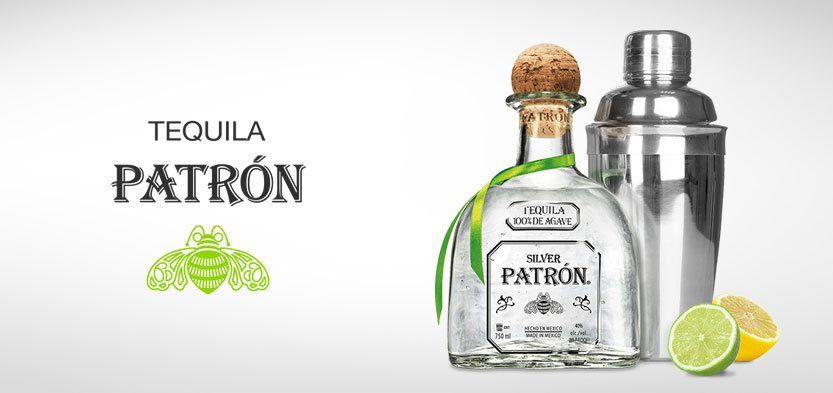 Origin Country: Jalisco, Mexico
Manufacturer: Bacardi
Introduced: 1989
Proof: 80
ABV: 40%
Sales: 3.5 million 9-liter cases (2022)
Patrón is a favourite choice of bartenders as it is the best tequila for making some of the finest mixed drinks margaritas and refreshing cocktails. The fresh agave flavour and bold citrus notes have helped the premium brand to stay at the top of the game in the tequila market.
The spirit from the tequila region of Jalisco highlands needs both patience and technique to create a well-crafted beverage. The weber blue agave plants are bought from farms that can meet the standards set by the Mexican Tequila Regulatory Council and then harvested by hand and slowly cooked in the distilleries. After the fermentation and distillation, the tequila is aged in oak barrels, bottled and sealed in handcrafted bottles. Some of the Patrón variants include Gran Platinum, XO Café, Reposado and Añejo
Best bottles:
PATRÓN SILVER TEQUILA
ROCA PATRÓN REPOSADO TEQUILA
PATRÓN XO CAFÉ DARK COCOA
4. Camarena
Founder: Camarena Family
Founded: 1761
Headquarters: Chicago, USA
Camarena is the best tequila brand in the beverage industry if you are looking for an ultra-premium and best-tasting Blanco tequila expression. Made from 100% blue weber agave plants the beverage is distilled with help of modern techniques and traditional ovens to create a refined sipping tequila.
One of the best sipping tequila is the Camarena Silver with toasted agave notes, strong flavours, fresh green herbs, sweet vanilla hints and a warming finish because of black pepper and brown spices.
Best tequila offerings:
CAMARENA SILVER TEQUILA
CAMARENA REPOSADO TEQUILA
5. Tres Agaves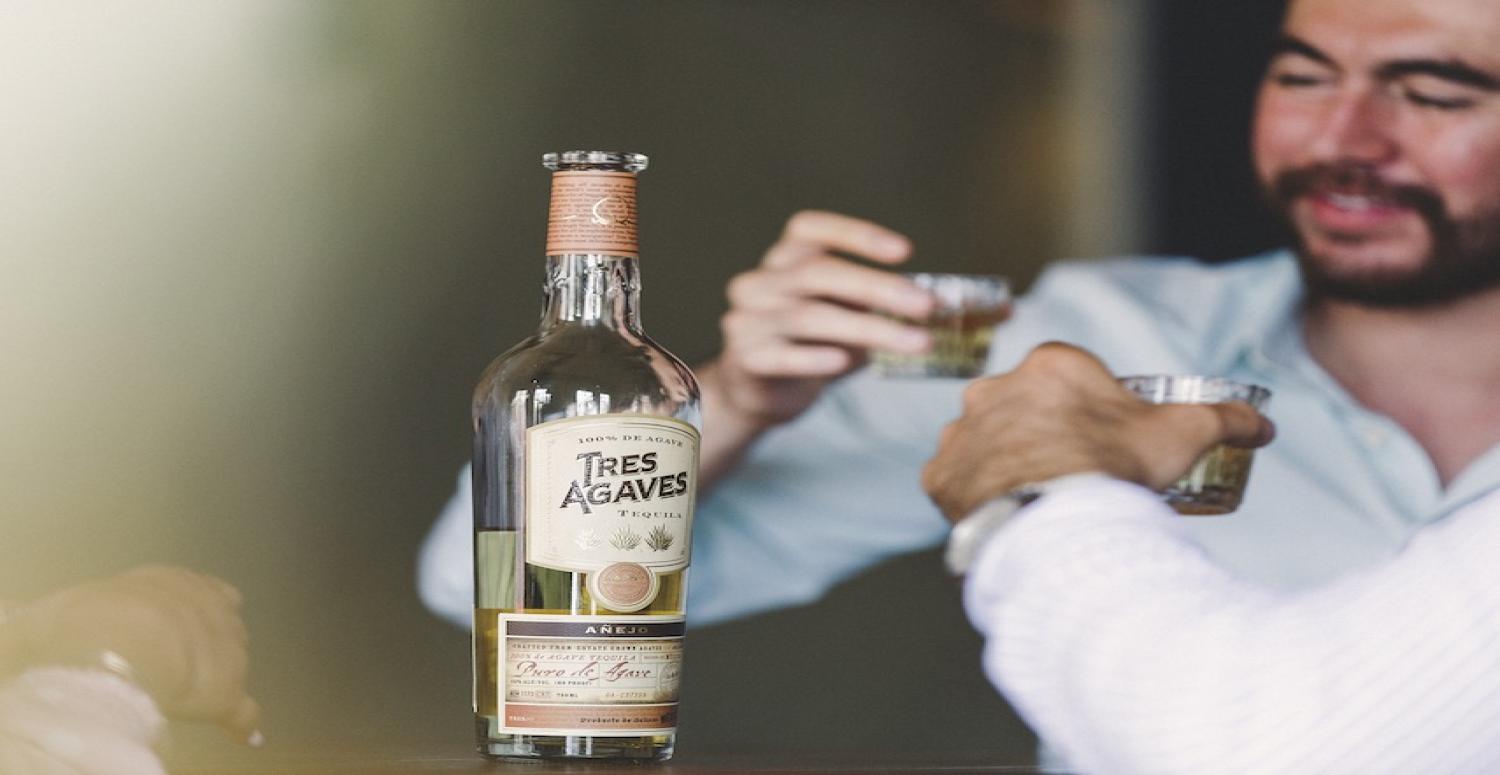 Origin Country: Mexico
Founder: Barry Augus
Manufacturer: Tres Agaves Products, LLC
Introduced: 2008
Proof: 80
Master Distiller: Iliana Partida
If you are looking for a refreshing Blanco then Tres Agaves is the best tequila brand that you should opt for. Made from 100% organic agave plant and distilled in Amatitan in Jalisco, Mexico the offerings have a smooth finish without the so-called harsh burn.
The green herbs and citrus notes help to bring out strong flavours. The Blanco is unaged whereas the Reposado is aged for a minimum of 8 months and the Añejo tequilas for at least 18 months in select oak barrels to bring out the vanilla, butterscotch and caramel flavours and smoky sweetness in the tequila.
Best tequila offerings:
TRES AGAVES BLANCO
TRES AGAVES REPOSADO
6. El Tesoro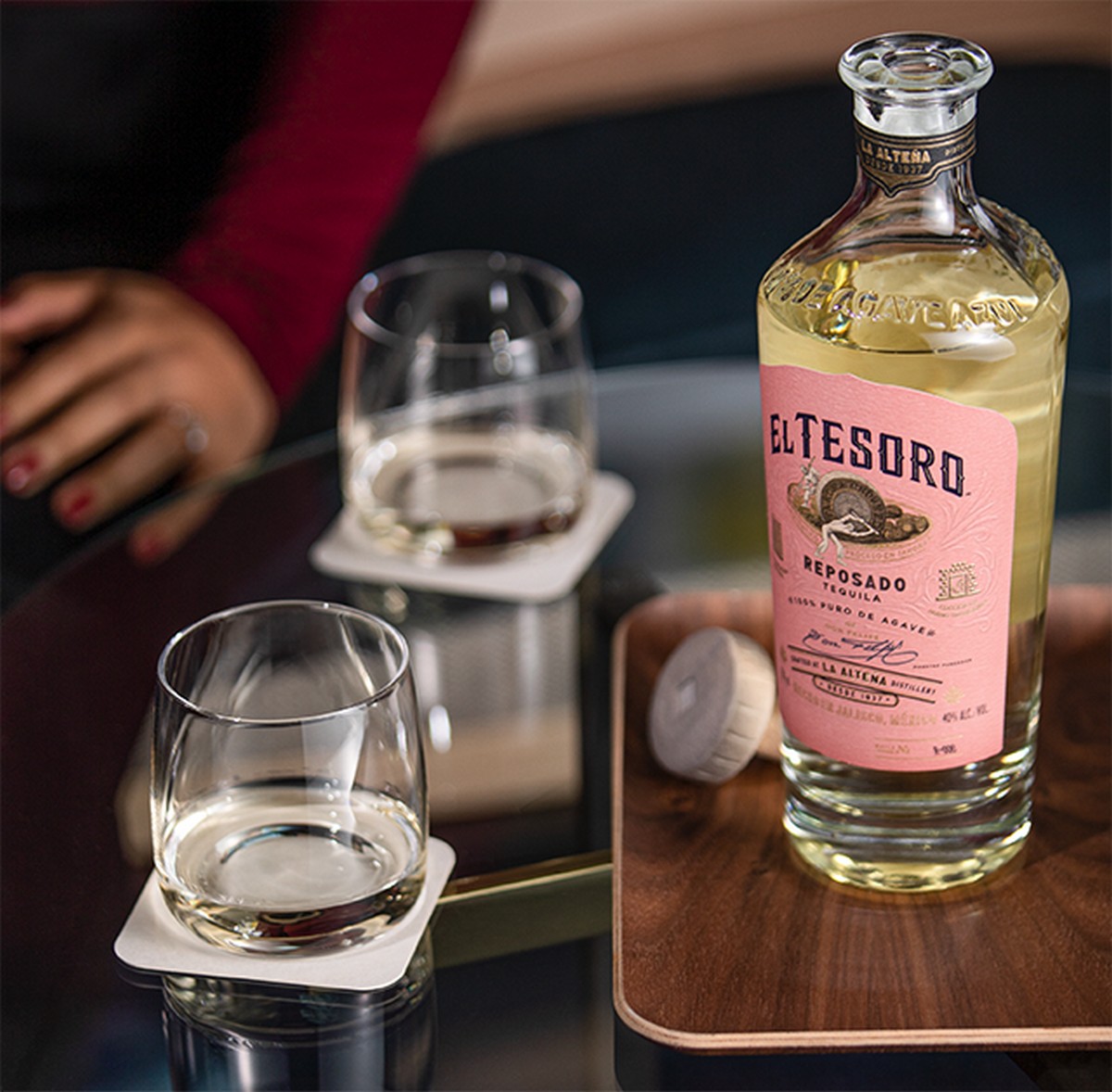 Origin Country: Mexico
Joint Venture: Camarena Family and promoters Robert J Denton and Marilyn S Smith
Founded: 1990
Manufacturer: La Altena Distillery
Distributor: Beam Suntory
ABV: 40%
El Tesoro is a top-shelf tequila brand in the world known for sipping tequila with bold notes, historic legacy and traditional flavours.
The tequila comes from agave plants from the Jalisco tequila region and aged for at least 3 years in American oak casks so that the resulting tequila can have a perfect balance of oak and agave flavours along with maple, vanilla and caramel notes.
The 750 ml Añejo tequila with abv 40% is truly unique in taste and flavours and is available at a price point of 58.99 dollars on online platforms.
Best offerings:
EL TESORO AÑEJO TEQUILA
EL TESORO PARADISO
EL TESORO EXTRA AÑEJO
7. Jose Cuervo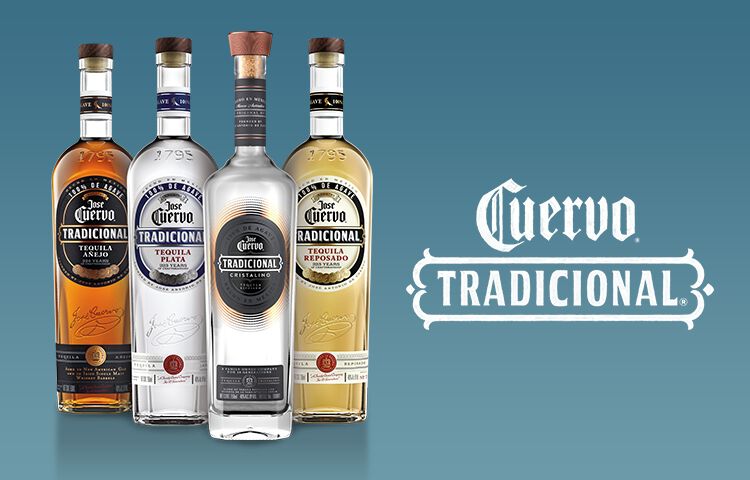 Origin Country: Mexico
Founder: Jose Maria Guadalupe de Cuervo
Current Owner: Juan-Domingo Beckmann
Introduced: 1795
Distributor: Proximo Spirits
Manufacturer: Tequila Cuervo La Rojena, S.A. de C.V
ABV: 35% – 40%
Proof: 70 – 80
Jose Cuervo is an award-winning tequila brand in the alcohol market. Since 2012 with more than 3.5 + million cases of sales every year in the US alone it is the third-largest brand in terms of sales in the USA and fifth-largest in the global market. The brand has been the recipient of the gold medal and double gold medal for its offerings and is available in the market at a price point of nearly $30. In the first quarter of 2023, Jose Cuervo's net sales increased by 5.4% compared to the same period in 2022 and represented 35.7% of total net sales for the quarter.
Jose Cuervo product portfolio includes two types of tequila Gold and Silver. Recently the brand has introduced Tradicional Añejo, an incredibly smooth tequila that is often confused for a light whisky. The spirit is aged for a minimum of one year in American oak casks and later in Irish single-malt whiskey barrels for at least four months. This results in unique flavours of stewed figs, caramel and cinnamon.
Best tequila offerings:
JOSE CUERVO TRADICIONAL AÑEJO
JOSE CUERVO RESERVA DE LA FAMILIA
The high-end brand Casa Noble is a certified organic tequila (CCOF) and is considered one of the best in the business. Variants include Añejo , Reposado and Blanco. The award-winning brand is the recipient of the double gold medal at the San Francisco World Spirit Competition in the year 2007 and several silver and bronze medals as well over the years.
The tequila is made with estate-grown blue weber agaves plants rich in volcanic soil, cooked in stone ovens and fermented naturally without the use of any chemical additives. It has to go through the distillation process three times to create a perfect blend of delicious organic tequila that represents an ultra-premium beverage in high demand all over the world. Each Casa Noble bottle is individually numbered and signed by the master distiller making them all unique.
Best tequila offerings:
SINGLE BARREL EXTRA AÑEJO TEQUILA
TEQUILA JOVEN
SINGLE BARREL REPOSADO TEQUILA
8. Casa Dragones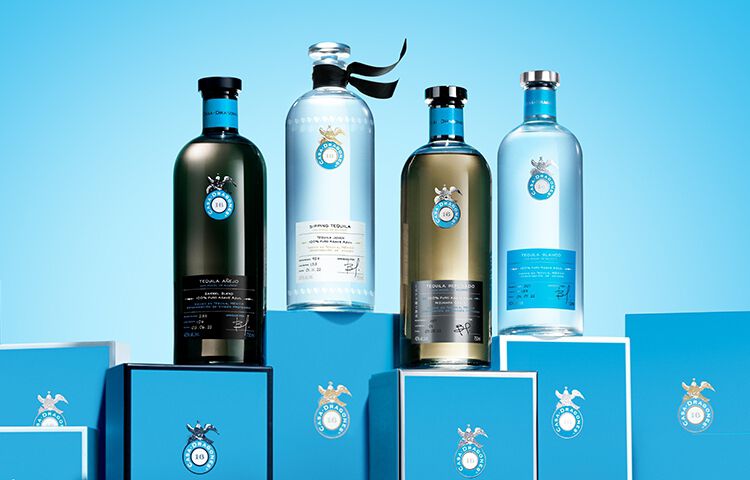 Origin Country: Mexico
Based In: San Miguel de Allende
Introduced: 2009
Founder: Bertha Gonzalez Nieves
Proof: 80
If you are looking for the best Blanco tequila brand that produces sipping tequila then look no further than the Casa Dragones. The small-batch premium bottles are hand-signed and numbered to maintain their uniqueness amongst the high-end connoisseurs.
The variants are incredibly smooth as the tequila comes from blue agave and have semi-sweet tropical notes and a hint of mint, cloves and black pepper. The brand uses a modern method of extraction, filtering and multiple distillation processes for producing the tequilas.
The Joven is aged in new American oak barrels and the barrel blend in two customized wood barrels. The first being new French Oak barrels and the second in American Oak barrels which are later blended after the ageing process.
Best tequila offerings:
CASA DRAGONES TEQUILA BLANCO
CASA DRAGONES AÑEJO BARREL BLEND
CASA DROGONES JOVEN
9. El Jimador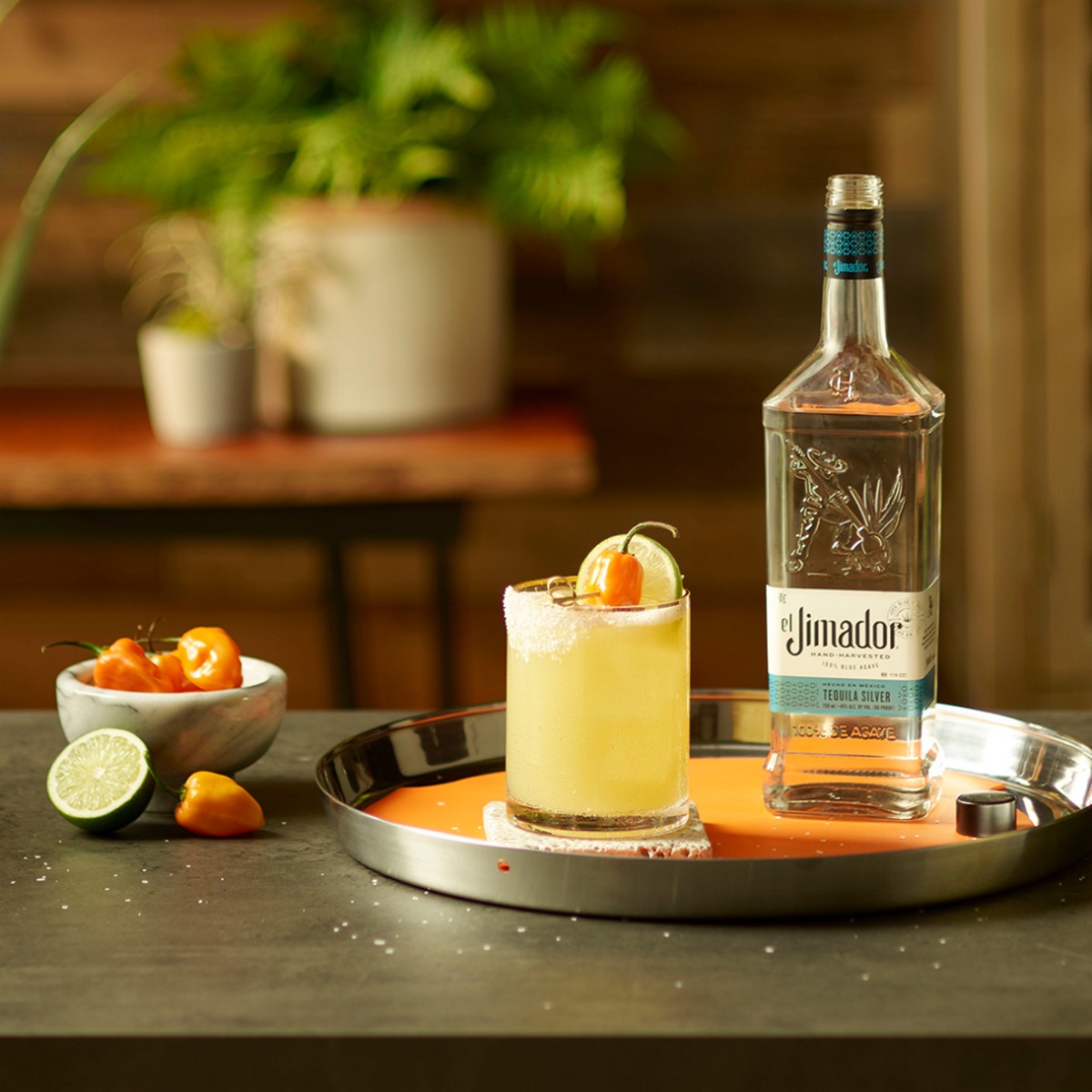 Origin Country: Mexico
Distributor: Brown-Forman
ABV; 40%
Sales: 1.7 million 9-liter cases (2022)
El Jimador has the distinction of being the best-selling tequila brand in Mexico because of quality products, strong marketing tactics and affordable price points. With 1.3 million sales figures it also occupies one of the top positions in the list of best tequila brands in the world.
Brand offerings include Blanco, Reposado and Agave and all three tequilas are made from 100% blue agave. El Jimador Blanco is made with natural spring water in a column still and is unaged whereas El Jimador Reposado with vanilla and caramel hints is aged for a minimum of 2 months in white oak barrels and El Jimador Añejo for at least 12 months in oak barrels.
Best tequilas offering:
EL JIMADOR SILVER TEQUILA
EL JIMADOR ANEJO
EL JIMADOR REPOSADO
10. Cabo Wabo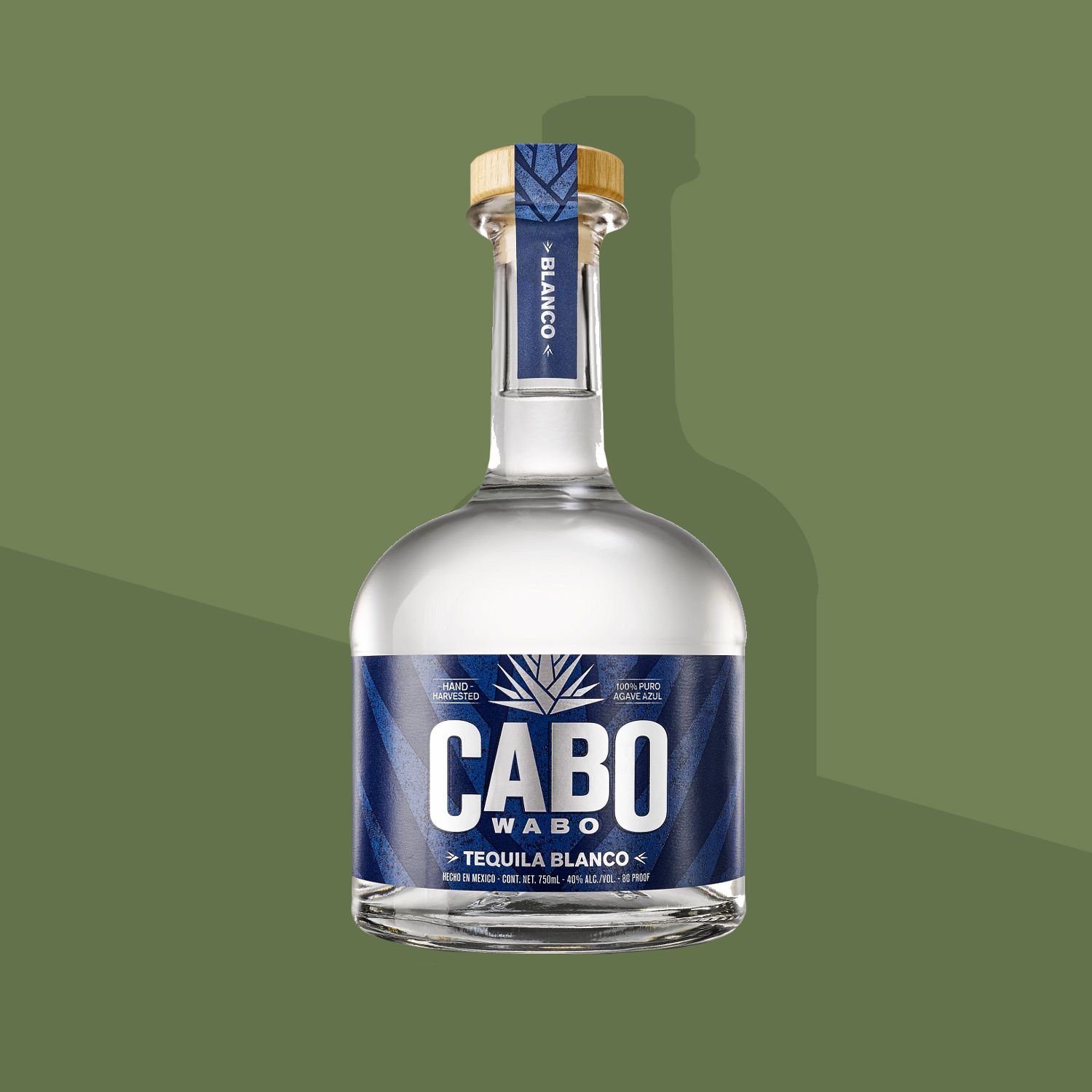 Origin Country: Mexico
Founder: Sammy Hagar
Founded: 1996
Master Distiller: Cirilo Oropeza
Brand net worth: 70.2 million U.S. dollars (2022)
Cabo Wabo is one of the best tequila brands in the world and also one of the first in the US that offered tequilas made from 100% blue agave. Brand variants include Reposado, Blanco and Añejo .
Blanco is a colourless full-flavoured tequila with a smooth finish whereas the award-winning Reposado with thick tasting notes of fruit and spicy pepper is aged for 4 – 6 months in American oak barrels and the rich and bold amber coloured Añejo with a hint of vanilla and honey is aged in American oak casks for a minimum of 14 months.
Best tequilas offering:
CABO WABO REPOSADO
CABO WABO ANEJO
CABO WABO LOS CINCOS SOLES
CABO WABO BLANCO
11. Don Julio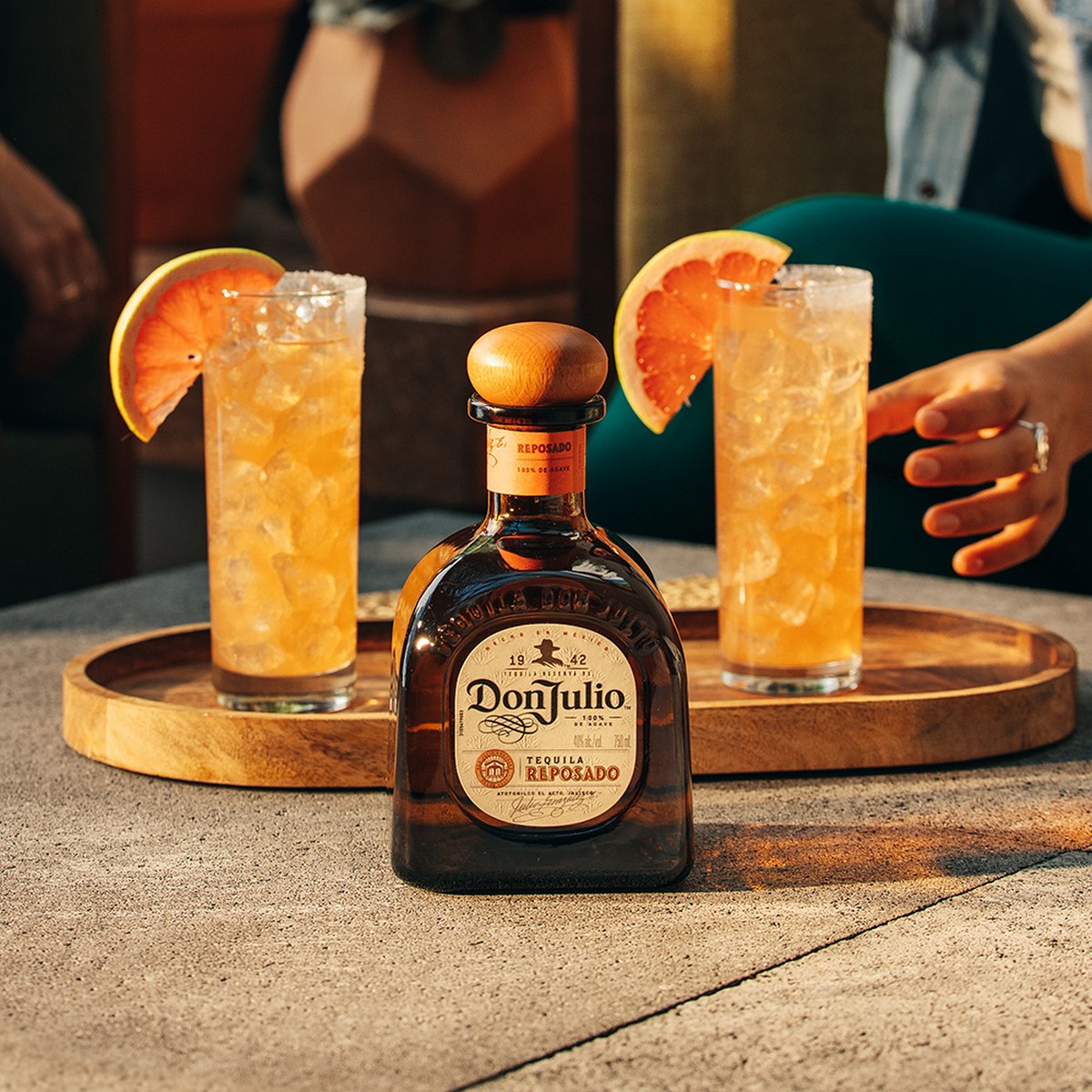 Origin Country: Mexico
Founder: Don Julio González-Frausto Estrada
Owner: Diageo
Introduced: 1942
Proof: 80
Don Julio is one of the affordable brands in the tequila market known worldwide for its best-selling and high standard offerings that include Reposado, Blanco and Añejo. Diageo, the owner of Don Julio, reported an 18.4% net sales increase for the first half of fiscal 2023.
The Real Tequila bottle of 750 ml is sold for a price of 412 dollars whereas the Julio 1942 is sold for a price of 160 dollars. The brand has been the recipient of several awards and recognition over the years like gold medals in 2008 and 2011 at San Francisco World spirits Competition for Real Tequila.
Made with 100% agave baked in brick ovens the super-premium beverage brand offers smooth aged tequila full of flavours with a hint of citrus.
Best tequila offerings:
DON JULIO 1942
DON JULIO REAL TEQUILA
DON JULIO 70
12. Milagro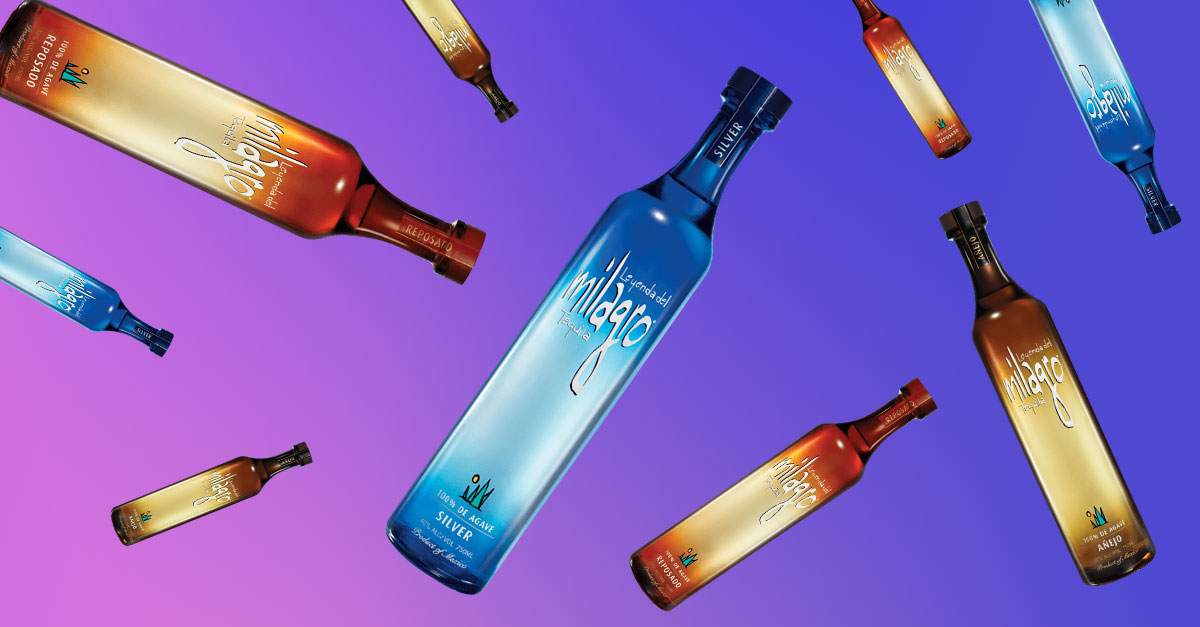 Origin Country: Mexico
Founder: Danny Schneeweiss, Moy Guindi
Distributor: William Grant & Sons
Founded: 1998
Master Distiller: Pedro Juarez
The affordable and aromatic tequila brand Milagro is considered the best brand for shots by beverage lovers all over the world. It is made with matured estate-grown 100% blue agave plants.
The Select Barrel Reserve Line from Milagro has a very refined flavour whereas its most popular selection Silver is a blend of rich earthy and spicy flavours. A 750ml bottle with an ABV of 40% is sold for a price of 46.98 dollars. The pinas are slow-roasted in brick ovens and aged in both American and French oak barrels for an average of 45 days to create one of the best full-bodied and perfectly balanced sipping tequila you will ever taste.
Milagro Select Reposado 100% Agave was a winner in the 2022 TAG Global Spirits Awards. Milagro Tequila Silver also won an award from Garrafeira Nacional.
Best tequila offerings:
MILAGRO TEQUILA SELECT BARREL RESERVE SILVER
MILAGRO ANEJO TEQUILA
13. Espolon
Origin Country: Arandas, Mexico
Owner: Campari America
Manufacturer: Distiladora San Nicolas
Founded: 1998
ABV: 40%
 Proof: 80
Master Distiller: Cirilo Oropeza
Viral marketing campaigns and a string of awards have made El Espolon one of the best Blanco tequila you will ever come across. It is available only in select markets like United States, Mexico and few others. The brand is recognizable because of its label which features a rooster Ramon and sitting atop is Jose Guadalupe Posada, an iconic artist.
The brand produces its tequila from Weber blue agave plants cultivated in Jalisco highland and the agave plant pinas which are cooked for 20 – 22 hours and distilled for 5 ½ hours in small-batch pot stills and Coffey stills at a custom-designed distillery in Los Altos. The Reposado is aged for 6 months and Anejo for 10 months in American oak barrels and the final 2 months in ex-Wild Turkey bourbon barrels.
Espolon Blanco/Silver/Platinum 100% Agave won an award at the Inaugural TAG Global Spirits Awards held in February 2022.
Best tequila offerings;
EL ESPOLON LIMITED EDITION AÑEJO X
EL ESPOLON AÑEJO
EL ESPOLON REPOSADO
14. Tanteo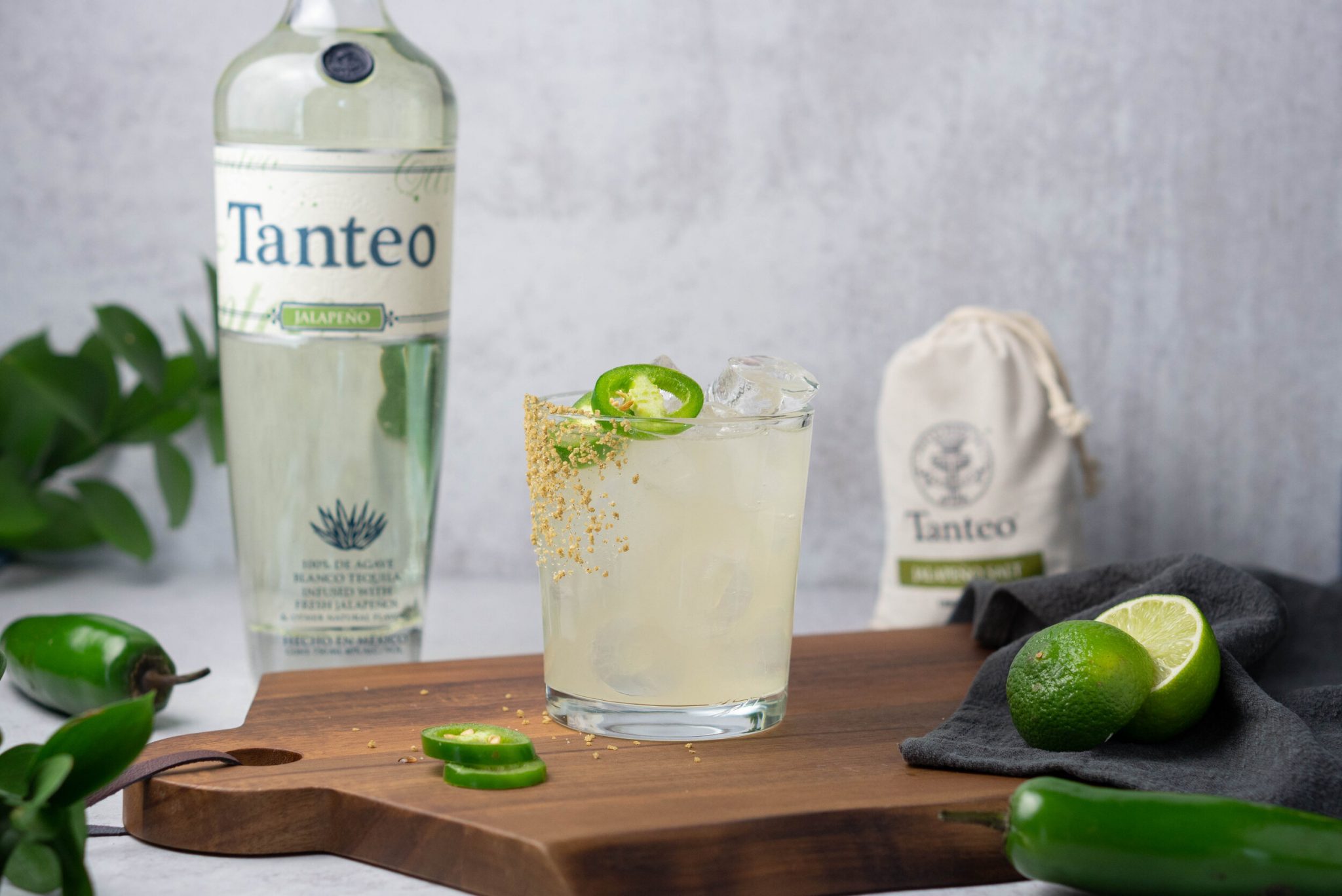 Origin Country: Mexico
Founder: Jonathan Rojewski
Owner: Cooperative of Agave Farmers
Founded: 2009
Master Blender and CEO: Neil Grosscup
Within a short time, the brand Tanteo has been able to create a niche place for itself in the beverage industry as it is considered the best unconventional tequila. Tanteo Tequila is an award-winning artisanal tequila brand that has won several awards in the past for its different flavors, including Tanteo Jalapeño Tequila, Tanteo Habanero Tequila, and Tanteo Chipotle Tequila.
Made from 100% infused agave plant grown in the Cienega region of Jalisco, the premium tequilas are a class of their own. Each bottle is infused, distilled and bottled by hand to make spicy artisanal tequilas and classic margaritas.
Best tequila offerings:
TANTEO COCOA
TANTEO JALAPENO TEQUILA
TANTEO CHIPOTLE
15. Herradura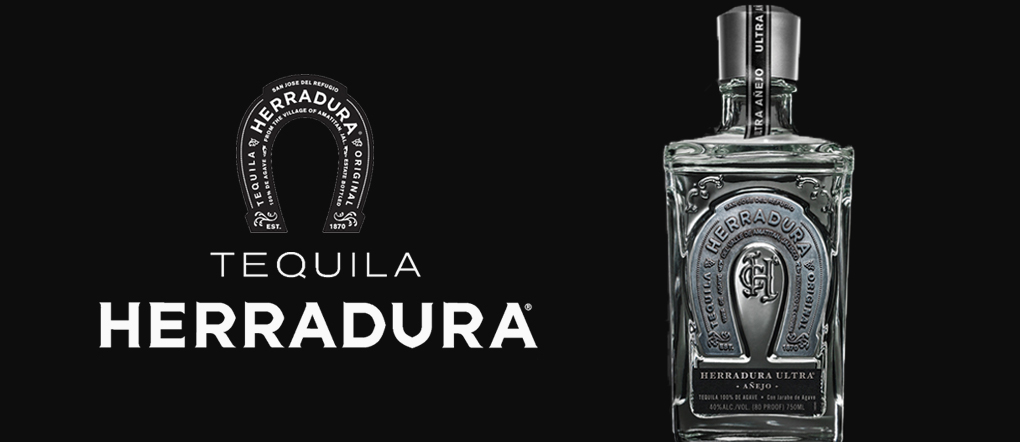 Origin Country: Mexico
Founder: Felix Lopez
Founded: 1870
Headquarters: Amatitan, Jalisco, Mexico
Parent Company: Brown-Forman Corporation
One of the finest Blanco tequila brands Herradura is associated with the manufacturing and distribution of tequila all over the world.
The fancy decanter and golden amber colour of the tequila are known as the best tasting tequila. The Reposado is fermented naturally and matured in vintage port casks for two extra months to bring out hints of pepper, plum and port along with the traditional notes.
With a price of 400 dollars for a 750ml bottle, the extra Añejo Seleccion Suprema is one of its premium variants in the beverage industry. This special expression of extra Añejo is aged in American white oak barrels for 49 months to create a smooth feel, complex aroma and delicious taste of caramel, almond and coconut.
Brown-Forman, the parent company of Herradura, reported that the net sales for the tequila portfolio increased 10% (+11% organic) in Q02 2022, led by el Jimador and Herradura.
Best tequila offerings:
HERRADURA SELECCION SUPREMA
HERRADURA REPOSADO TEQUILA COLECCION DE LA CASA PORT
16. Corralejo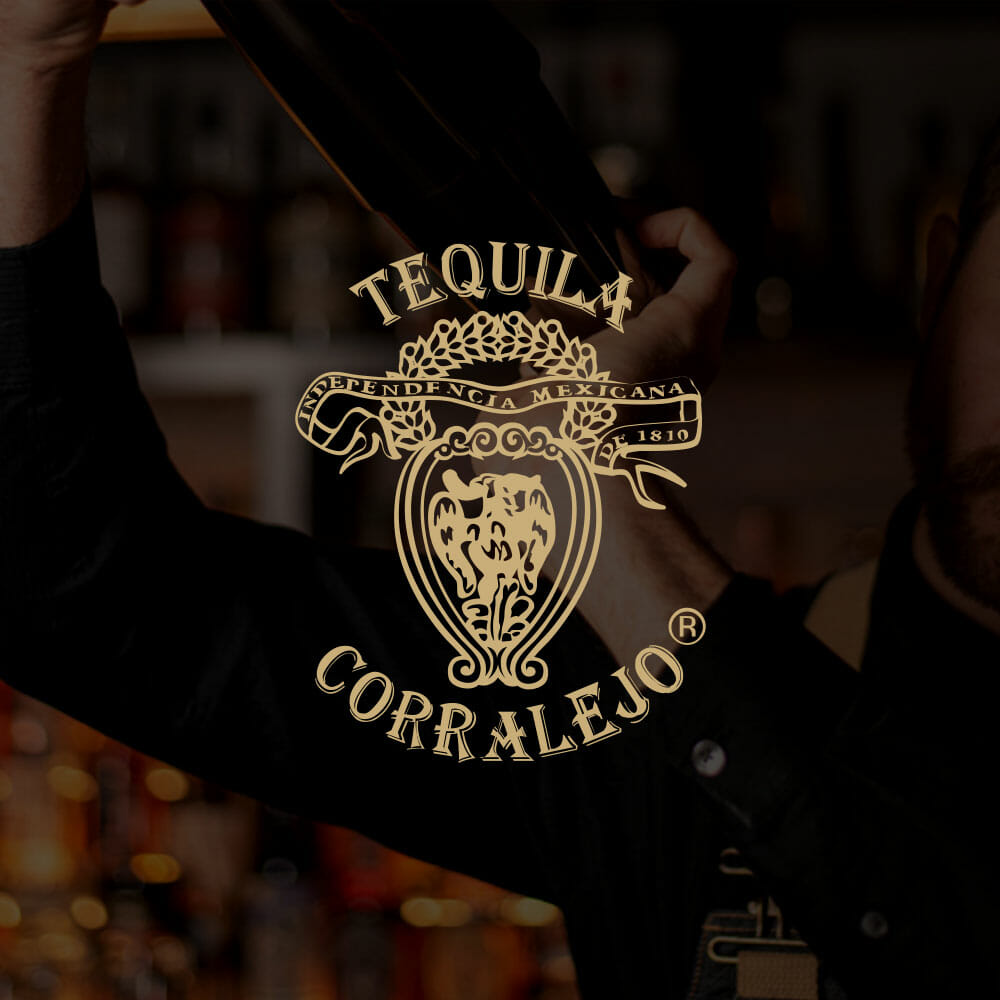 Origin Country: Abasolo, Mexico
Founded: 1755
By using the triple distillation process with a copper pot still, column still and again copper pot still the premium tequila brand Corralejo makes a strong statement about its quality offerings which can be sipped straight or used as mixed drinks in cocktails.
The brand is easily recognizable because of its distinct bottles which are 15-inch tall. The distillation methods of Hacienda Corralejo have been refined and preserved for nearly 250 years. This long-standing tradition contributes to the quality and craftsmanship of Corralejo Tequila.
Corralejo Reposado is a light straw-coloured tequila with a strong nose, vanilla aroma, hints of pear and peppercorn and a silken finish.
The Blanco tequila with 40% ABV is unaged and has fruity notes of apple and pear with hints of black pepper and citrus zest. The Añejo tequila has cooked agave, caramel and vanilla notes with a long finish.
The Corralejo expressions are affordable with an average price point under $30 for all variants.
Popular tequila offerings:
CORRALEjO REPOSADO
CORRALEjO BLANCO
CORRALEJO 1821 EXTRA AÑEJO
17. T1 Tequila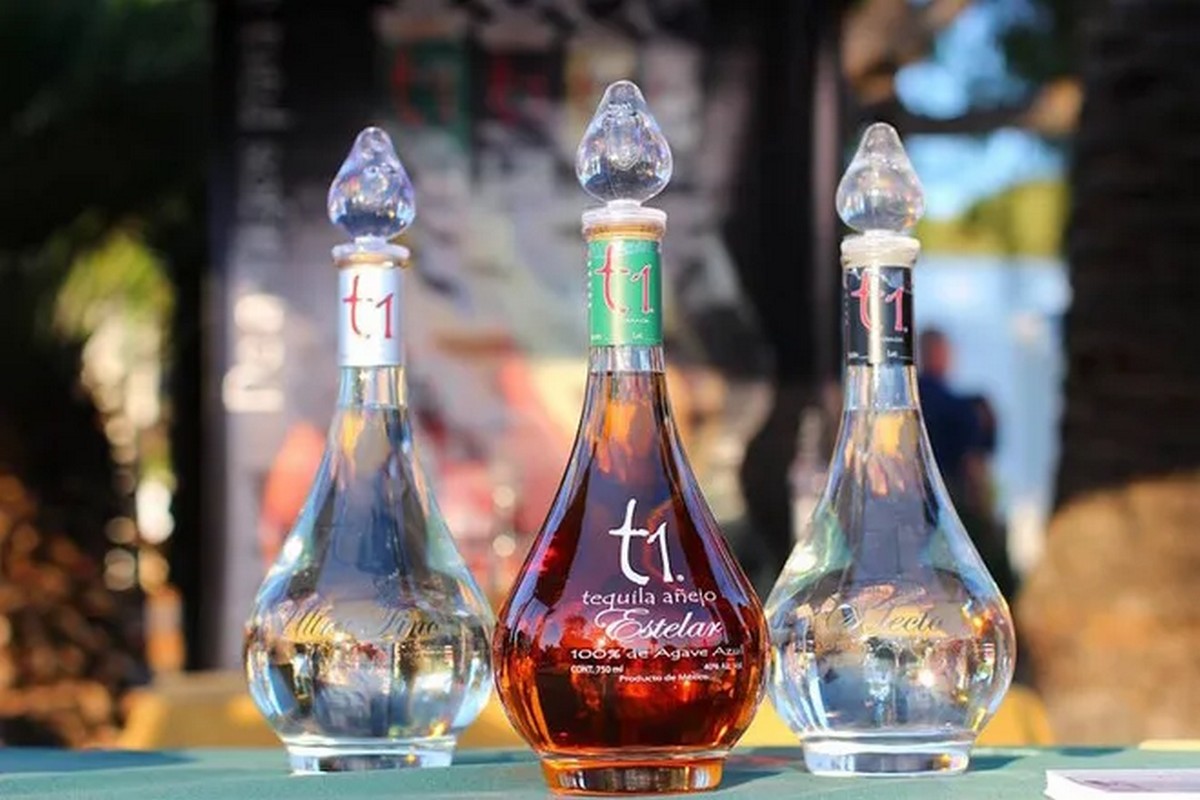 Origin Country: Mexico
Founder and Distiller: German González
Proof: 80
T1 Tequila, made from 100% Agave Azul from Jalisco Highlands, is the first super-premium brand that found its way into the United States. After the harvest, the distillation process is carried out at the Tequilera distillery through the traditional method where the pinas are slow-roasted for 20 hours in autoclave ovens.
The result is one of the finest tequilas you will ever find as every step is personally inspected by the master distiller himself.
The T1 Repasado with flavours of stewed agave, ginger and cinnamon and mellow finish is matured in old Scotch barrels for six months whereas the white, straight and unaged Blanco tequila has a fruity and sweet character.
Tequila Offerings:
T1 TEQUILA REPOSADO EXCEPCIONAL
T1 TEQUILA BLANCO ULTRA-FINO
T1 TEQUILA AÑEJO ESTELAR
18. Grand Mayan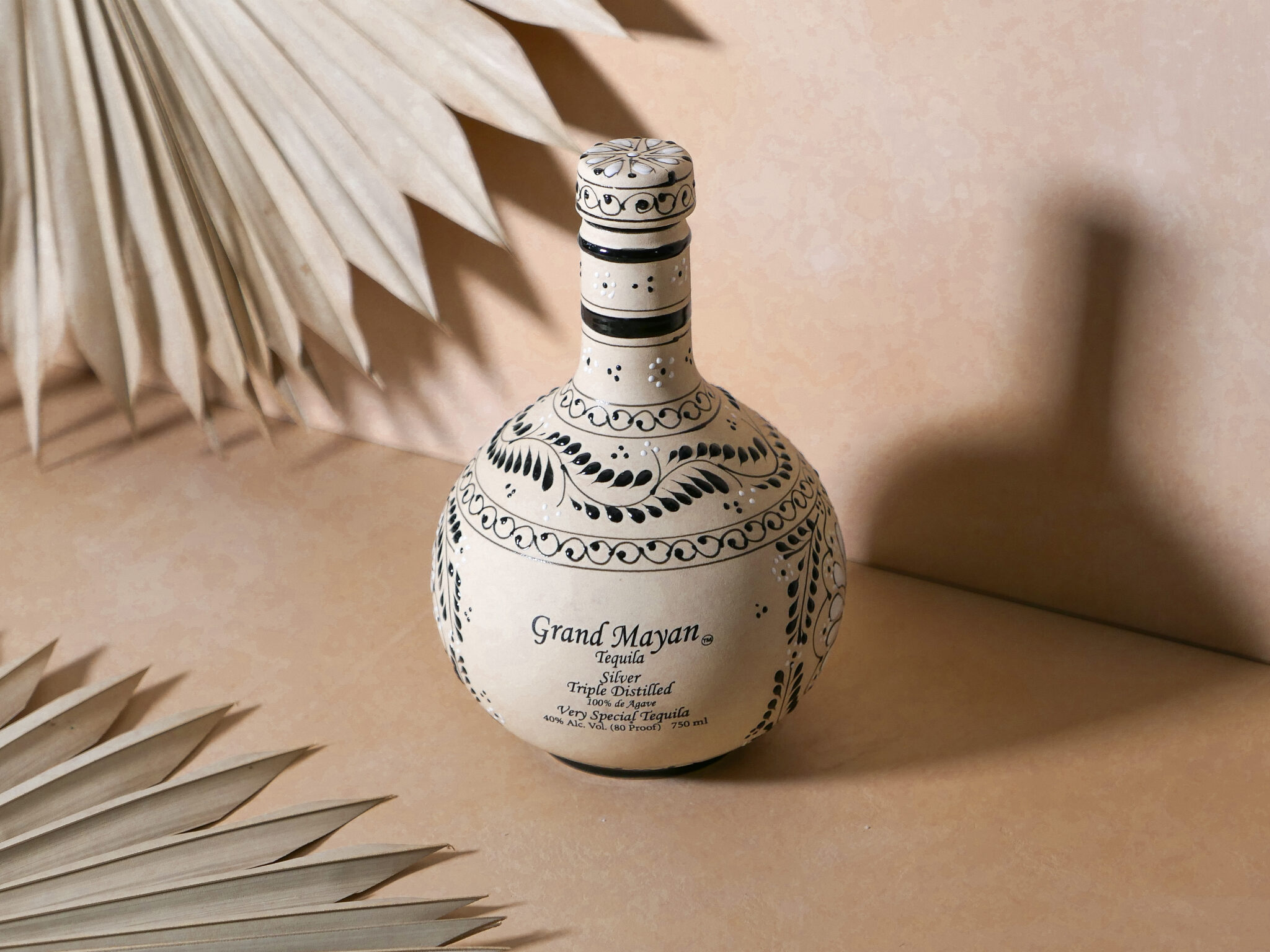 Origin Country: Mexico
Distillery: La Cofradia
Founder and owner: Carlos Monsalve
Produced at: NOM 1459
Grand Mayan is one of the finest tequila if you are looking for mixed drinks in a cocktail. The brand offers smooth tasting spirits in handmade and hand-painted beautiful bottles that have managed to grab several awards and recognition over the years.
The tequila from Grand Mayan boasts a rich fragrance and dark colour that tastes delicious. The sipping tequila with a rich and strong aroma of nuts is aged for 5 years to bring out its flavour to the fullest. It is one of the favourites of bartenders and beverage lovers alike because of its taste, fragrance and finishes.
Tequila offerings:
GRAND MAYAN EXTRA AÑEJO
GRAND MAYAN SILVER
GRAND MAYAN TEQUILA REPOSADO
19. Avión Tequila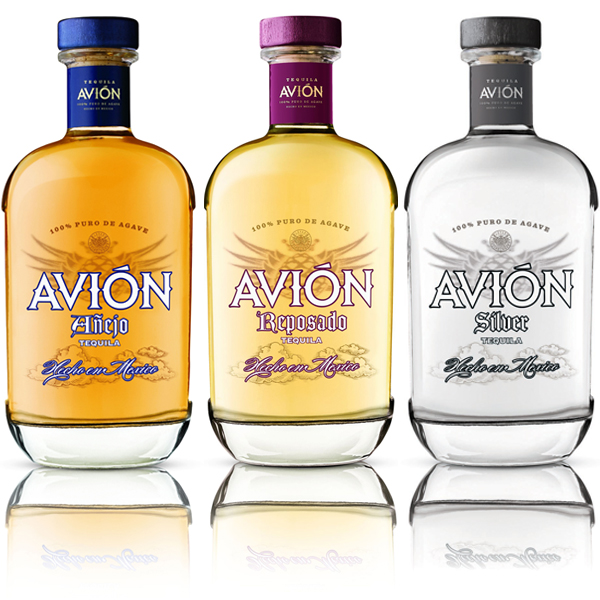 Origin Country: Mexico
Manufacturer: Productos Finos De Agave, S.A. De C.V.
Distributor: Avión Spirits LLC
Founder: Ken Austin and  Kenny Dichter
Introduced: 2009
ABV: 40%
Proof: 80
Avión Tequila is a tequila brand that has won gold and double gold medals at the San Francisco World Spirits Competition. It has several offerings in its product portfolio like Añejo aged for two years, Reposado, aged for 6 months and Silver matured for two years.
Avión Reserva 44, a celebrity tequila for special occasions, is made with roasted agave plants and has notes of marzipan, vanilla and butterscotch. The beverage is matured in American oak barrels and later shifted to small casks for a month to boost the woody characteristics of the spirit. The brand has made provisions for customers who want to order customized bottles with engraved personal messages
Tequila offerings:
AVIÓN EXTRA AÑEJO RESERVA 44
AVIÓN REPOSADO
AVIÓN ESPRESSO
20. Cazcanes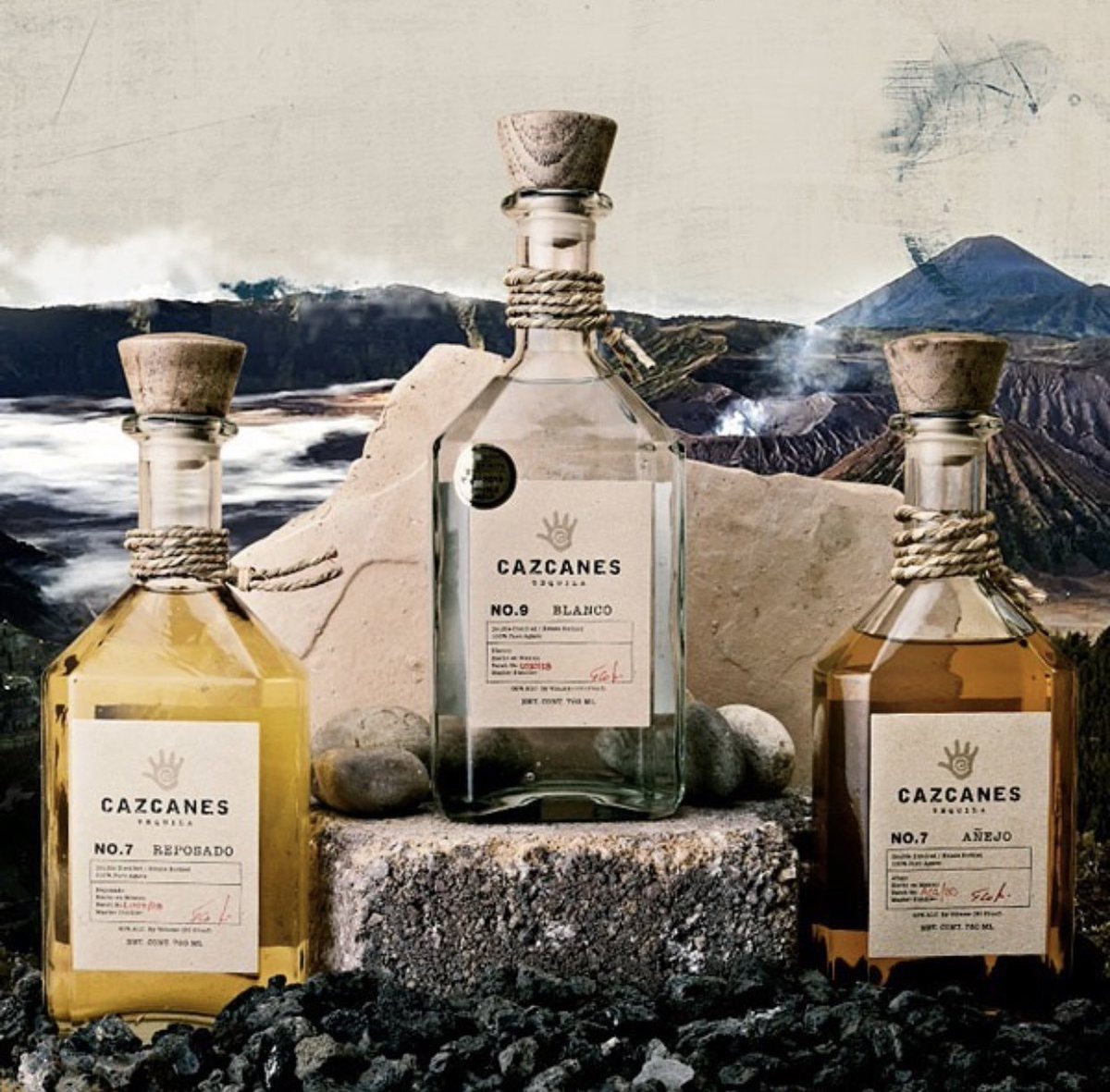 Origin Country: Mexico
Master Distiller: Collin Edwards
Cazcanes has been the recipient of "Best Unaged Wine Spirit" at the San Francisco World Spirits Competition for the year 2018. The tequila brand does not follow the typical traditional distillation method instead uses a slightly different one to produce unique tequilas that are a favourite of beverage lovers and connoisseurs.
Cazcanes Tequila offers different varieties, including Blanco No.7 and Blanco No.9. The Blanco No.7 is an 80 proof version of their award-winning tequila produced using lowland agave (Valle agave). The Blanco No.9 is another option with an authentic taste to behold.
Cazcanes produces its tequila in a boutique-style distillery that makes small-batch spirits and sells them in customized handmade bottles. Its best offering is the No 9 Blanco which is a crystal clear tequila with smooth and dry taste, citrus notes, a hint of candy cone, a touch of pepper and several aromas. The brand has created a distinct place for itself because of its popular offerings.
Tequila offerings:
CAZCANES NO. 9 BLANCO
CAZCANES No. 7 AÑEJO
CAZCANES No. 7 REPOSADO
21. Azunia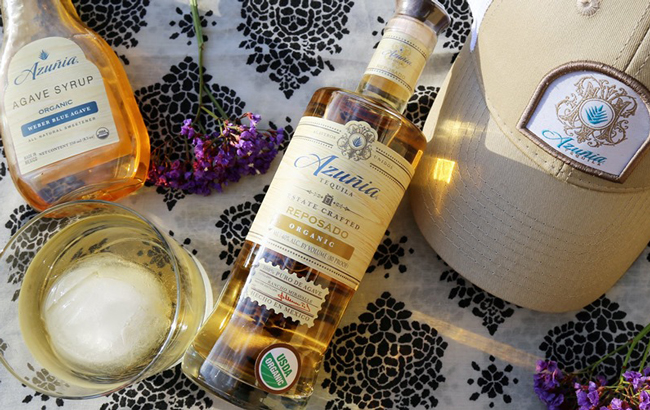 Distillery: Agaveros Unidos de Amatitan
Owner: Kilkenny Family
Founder: Jim Riley
Founded: 2009
Azunia Tequila is often described as a spirit that is a very good complement for foodstuff as it often can be matched with almost all the food items. The brand offers variants with 600 possible aromas that are a record in itself.
One of the most popular Azunia offerings is Reposado with authentic flavours, light aroma and hints of butterscotch and wood. It is matured for eight months before it is bottled, sealed and sold in the consumer market. The Black Añejo on the other hand is a bold and dark full-flavoured expression with two full years of ageing.
Tequila offerings:
AZUNIA TEQUILA REPOSADO
AZUNIA BLACK LABEL AÑEJO
AZUNIA BLANCO
22. Teremana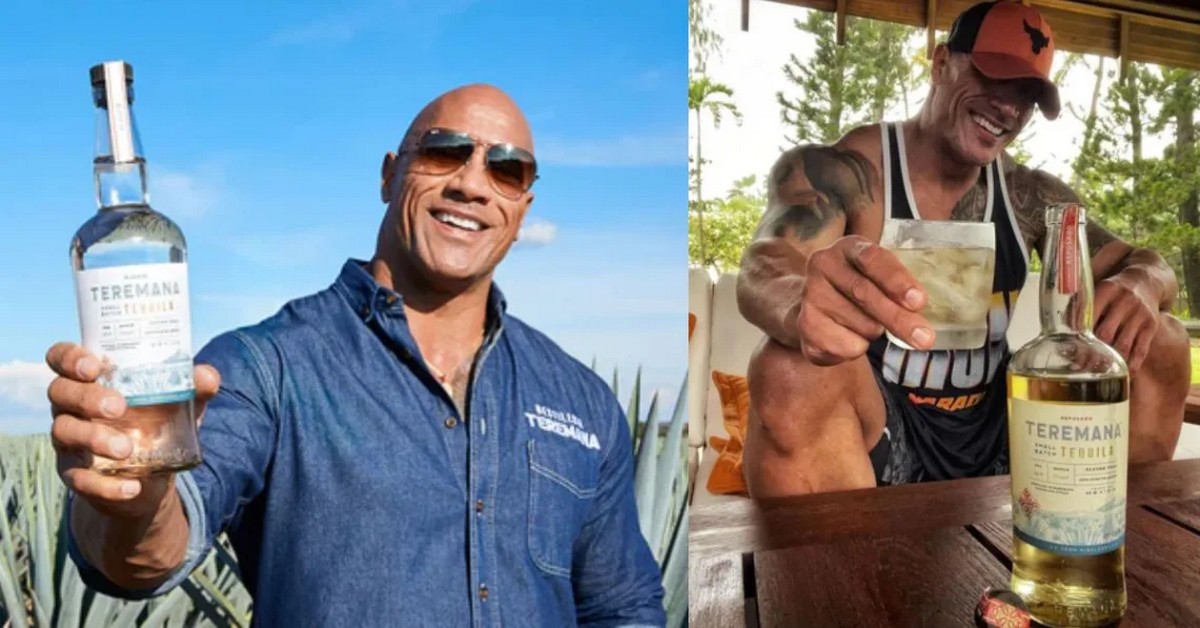 Origin Country: USA
Founder: Dwayne Johnson
Founded: 2020
Made in: Jalisco Highlands, Mexico
Crafted at: Destilería Teremana de Agave
Sales: one million cases sold over the 12-month period April 2022-2023
Teremana is often described as a celebrity brand as it was recently launched by the world-renowned personality known by his nickname The Rock. His social media success has spilt over to the tequila brand associated with him and has reached incredible heights in such a short time.
Teremana Tequila offers two expressions: blanco (unaged) and reposado (aged). Both are made with 100 percent Blue Weber agave, which is roasted in traditional brick ovens and distilled in handmade copper stills.
The premium tequila brand does not have flavourings or additives instead is true to its form and is made from agave plants. The complex Blanco has black olive notes is distilled in copper stills, has a rich and sweet aroma of the agave plant and offers a clean finish. With an average price of 31 dollars, it is easily affordable to a tequila lover who is looking for a good spirit.
Tequila offerings:
TEREMANA SMALL-BATCH TEQUILA
 TEREMANA REPOSADO
23. Dos Lunas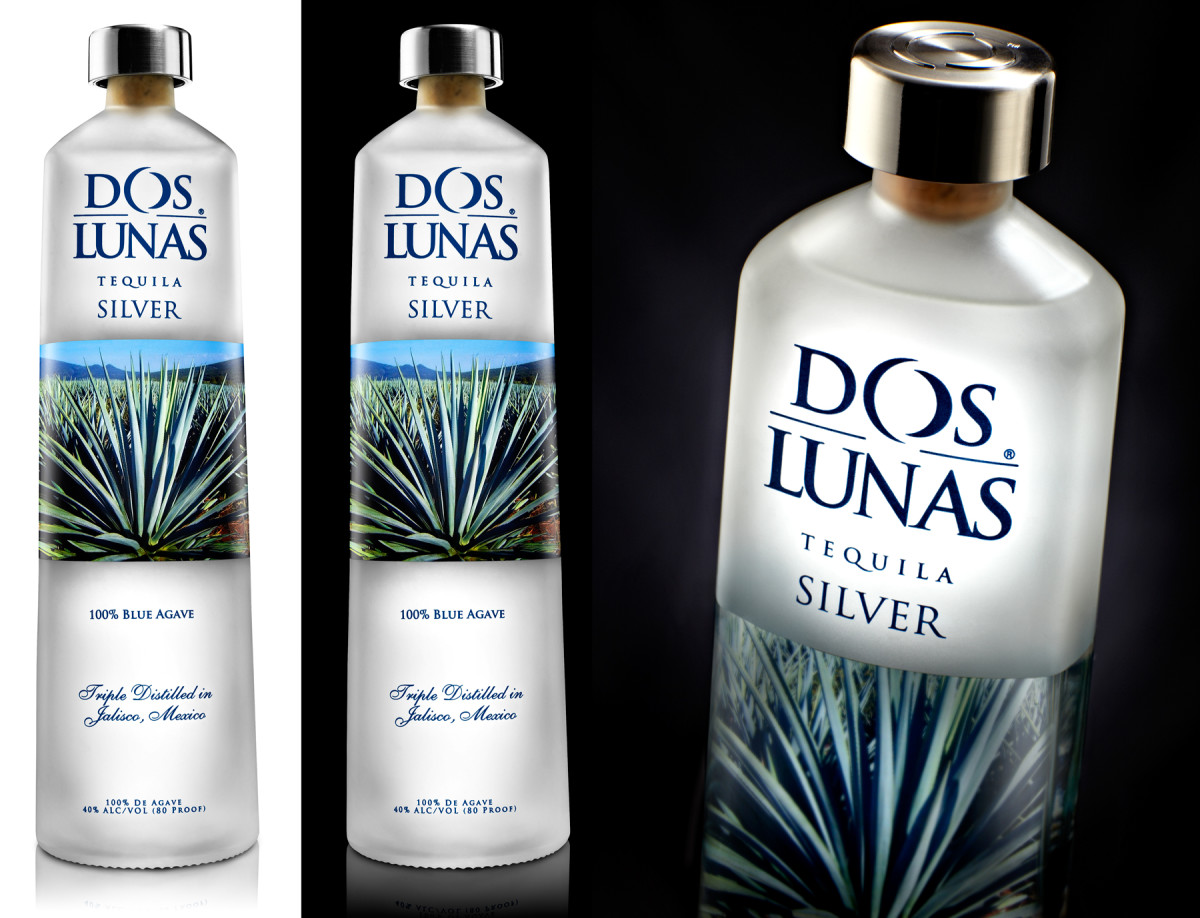 Origin Country: Mexico
Founder: Richard C Poe II
Parent: Dos Lunas Spirits
Founded: 2006
The tequila brand Dos Lunas is a popular brand with typical variants of Añejo matured for eighteen months, triple distilled Silver, Extra Añejo matured for ten years and one month aged Reposado in its product kitty. The brand has been the recipient of several awards and recognition like the silver medal in 2007, 2009, 2011 and 2013 and the gold medal in 2010 and 2012.
Made from Weber Blue agave plants grown with natural fertilizers the brand is certified Kosher and does not use additional glycerine, anti-bacterial agents or enzymes during any stage of all the processes. The bottles are washed in tequila and are filled on-site at the distillery by hand.
Tequila offerings:
DOS LUNAS AÑEJO
DOS LUNAS REPOSADO
24. Fortaleza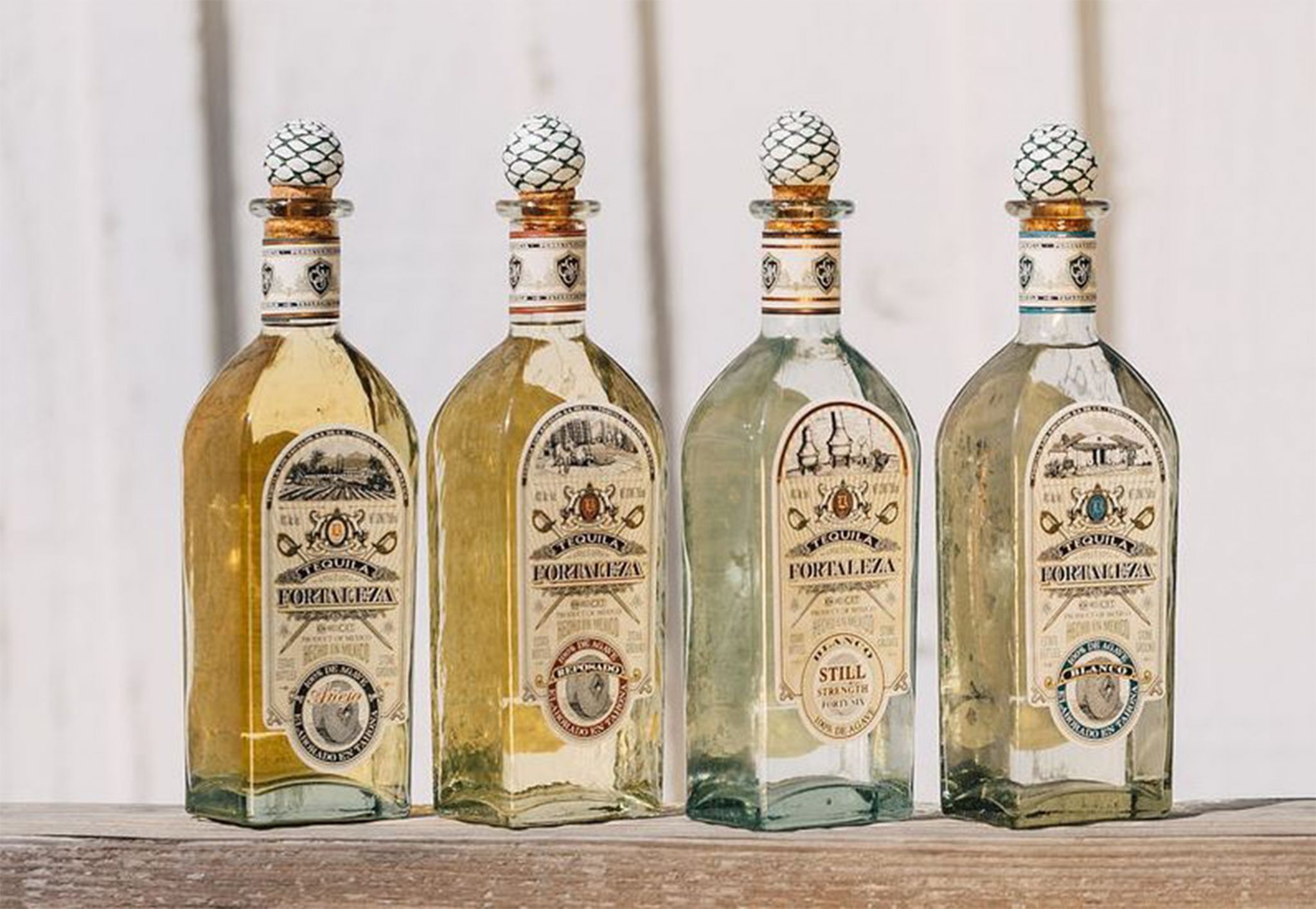 Origin Country: Mexico
Founder: Don Guillermo
Founded: 2005
Recipient of the Best New Spirit of 2020, Fortaleza has become a top-shelf tequila brand in the world. The onus is on quality and traditions so that the resulting beverages are top class and can create high demand for the brand products. The Fortaleza tequila is bottled in beautiful glass bottles to make them distinct in the eyes of the beverage lovers
Fortaleza Tequila is made from blue agave plants in brick ovens and small copper stills through artisanal and traditional methods which have seen five generations of labour and attention in the tequila industry. Its popular variant Añejo has primary notes of caramel, cooked agave and butterscotch and secondary notes of raisin, nutmeg, orange blossom, peach and pineapple
Tequila offerings:
FORTALEZA REPOSADO WINTER BLEND 2019
FORTALEZA BLANCO
FORTALEZA TEQUILA AÑEJO
Conclusion
There are innumerable brands in the market but the best tequila brands are the ones that have been produced from the weber blue agave plants of Jalisco highlands. The tequila brands have managed to please tequila lovers and are currently considered one of the best alcoholic brands in the beverage industry
Liked this post? Check out the complete series on Lists