The aviation industry is to be commended for its valuable performances over the years. Can you even imagine a world where you are unable to fly from one destination to another in the shortest possible time frame? Majority of the travelers are not satisfied with their flying experience but they do not have an option. Crowded flights, bland food, slow services make the journey a daunting affair.
You can either choose reasonable or cheap tickets that are connected to a horrendous experience or high priced expensive airline tickets that will make your journey a tranquil and magical experience that is to be envied.
Every one of us desires to travel in comfort but it is not possible to do so. The more you want the more you pay is a simple theory in this world. Money can surely buy you pleasant flight experience. Most of the rich and famous personalities give credence to lavishness, comfort, and luxury while travelling and hence several airlines have been created for the sole purpose of offering the best possible products and services to its customers.
Remember most expensive airlines mean travelling in a lap of more luxurious settings where priority is given to hygiene, cleanliness, and luxury. They are charging high prices because they are able to fulfil their promise of opulence and comfort. Fully reclining seats, champagne and other drinking selection, personalized services and a hot meal with various options will make your journey look mind-blowing.
#1 Etihad Airways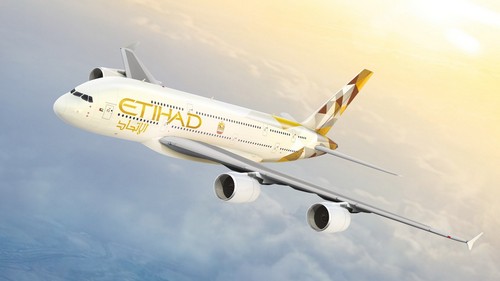 Etihad Airways has the distinction of being declared as the most expensive airlines because the commercial flight that connects two international cities New York City in the United States and Mumbai in India via Abu Dhabi is priced its ticket at 38,000 US Dollars and that too as a one-way ticket.
It is for the luxurious suite of its airlines The Residence which offers facilities that ordinary passenger cannot even dream of. The price of the ticket of the most expensive airline includes a private lounge, check-in and chauffeuring from and to the airport.
A passenger is paying for a private cabin of one hundred and twenty-five square feet. It has a lounge area, shower room and a bedroom that is deemed suitable for two people. The suite has two dining tables, a sofa and a 32-inch LCD TV in the living room. There is a 27-inch TV in the bedroom and full-fledged amenities in the en-suite bathroom.
The best part of these opulence settings is that you will be served by a personal butler who will try to fulfill all that has been promised. Passengers can customize and decide on your menu even before you fly.
You will not find The Residence suite in all the flights flown by Etihad Airlines. Just opt for Airbus A380, a 496-seater, also known as the largest passenger airplane in the world. Etihad Airways has a fleet of 113 and it includes ten Airbus A380 that have different variations of The Residence.
These fly to five destinations Abu Dhabi, Sydney, New York, London and recently Mumbai. Etihad Airlines has been able to make a mark of its own as the most expensive airlines in the world.
#2 Lufthansa Airlines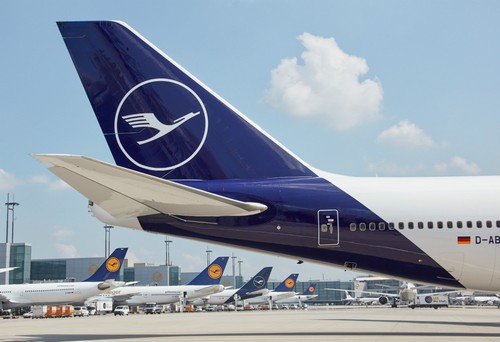 If you are looking for most expensive airlines then Lufthansa Airlines surely occupies one of the top-most positions. If you are traveling from New York to Hong-Kong then your ticket for a round trip will cost you an estimated 43,000 Dollars. The most expensive airlines are the flagship carrier of Germany and offer exemplary ground as well as in-flight services as part of its value for the high prices.
Lufthansa Airlines caters to two hundred And twenty destinations with a fleet size of two hundred and ninety-three. It offers first-class cabins to its distinguished passengers who can afford the price rates. You will find the first class cabins on most long-haul flights.
The most expensive airlines include spacious seats that convert into a bed of 2 meters, power outlets and in-flight entertainment facilities. Amazing meals are offered on demand to the passengers and the wine list is something to die for. The most expensive airlines have lounges in Munich and Frankfurt and also offer the option of using the Welcome lounge and arrival facilities.
#3 Singapore Airlines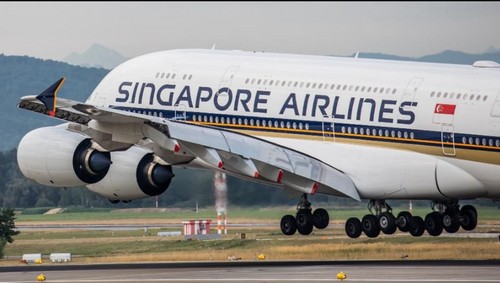 Singapore Airlines is synonymous with luxury as it is one of the most expensive airlines in the global arena. It was awarded Airline of the Year at the aviation award ceremony 2018 Skytrax World Airline Awards. With millions of dollars as its revenues, this has become the airline to opt for if you are looking for luxurious travel settings. It flies to thirty-two countries and sixty-two destinations in five continents.
Its passenger aircraft count is one hundred and twenty-four by the end of the fiscal year 2019. It has priced 23,000 Singapore Dollars for its Suites Class which is available on Airbus A380 flights. Singapore Airlines introduced this luxurious arrangement in the year 2008 and since then has made several changes to move with changing times.
Singapore Airlines Suites has separate compartments that include leather seats, LCD TV on the front wall, 78-inch bed and blinds for privacy. In the year 2017, 2nd November the airlines rolled out A380 new suites on Airbus A380-800 fleet. It has six suites with sliding doors, flat-bed, LCD TV on the side wall, upholstered leather seat, a tablet to control blinds and lighting, integrated personal closet, personal amenity kit, and a power socket.
Several options in the menu are available for this most expensive airline. Passengers can select specific dishes from its extensive Book of the Cook and make changes in their menu according to personal preference. Singapore Airlines offers one of the best in-flight entertainments that supersede anything that you could have imagined. It boasts of a well-rested journey in luxurious settings to its passengers that can afford its high priced tickets.
#4 Cathay Pacific Airways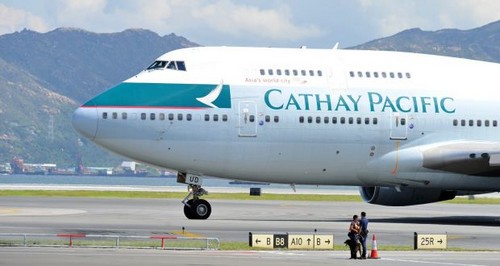 Cathay Pacific Airways believes in absolute extravagance and hence has ventured into the realm of expensive tastes and luxurious settings. A ticket for a round trip from Hong Kong to the destination New Your City in the United States will cost an estimated 26000 – 27000 dollars. Cathay Pacific has outfitted its aircrafts Boeing 777-300ER with luxurious settings to compete with other expensive airlines.
Cathay Pacific Airways have placed designer sculptures in the cabins to give it a lavish atmosphere. It seems as if the passenger's are visiting an art gallery. This Hong-Kong based airlines have been declared as one o the top ten expensive airlines in the world and has been awarded the title of World's Best Airline for several times.
The exceptional in-flight menu of the most expensive airlines is served to cater to diversified taste buds. Spacious is what comes to mind when you venture into its cabin area in the flight because it gives you the necessary room to recharge and refresh during the travel. A good sized bed and a flat-screened TV along with international wines will help you to pass your time favorably.
#5 Emirates Airline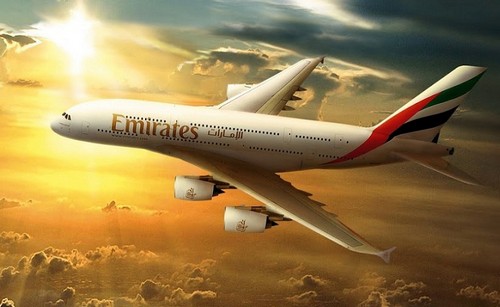 Emirates Airlines has decided to make the stay of its passengers an experience that is to be cherished even after the flight lands at its destination. In order to cement its place in the aviation industry, it has integrated cabins that have been specially designed to offer royal treatment during traveling.
Emirates Airlines is now known throughout the world as one of the most expensive airlines because it is delivering unprecedented products and services to its passengers at a price that obviously costs a fortune.  Prices vary throughout the year but you can expect to shed nearly 28,000 US Dollars for a round trip between New York in the United States and Dubai. The redesigned first class cabins are found in A380 and Boeing 777 at the initial stage.
Emirates Airline is no doubt one of the most expensive airlines as it takes commendable steps to deliver actual value against the high price tag. The passengers are offered complimentary transportation in BMW ride that is equipped with leather seats and Wi-Fi facilities within a 70-mile radius of the airport. Stays in exclusive lounges are offered as part of the arrangement and the passenger has the option of boarding and disembarking privately.
The airlines have taken several steps to make your traveling comfortable. The cabin in the most expensive airlines comes with a 40-square foot of space that is for your private use and a mini-bar that is stocked with juice, soda, and water. Avail yourself of an unimaginable dining experience with three-course meals and an unlimited supply of beverages and snacks.
Zero-gravity seats turn into beds if you want to rest and you have the option of on-board shower spa if you so desire.  The Airlines offer luxurious amenity kits that include essentials for skin-care like shaving cream, razors, perfume and lip balm.
#6 Qatar Airways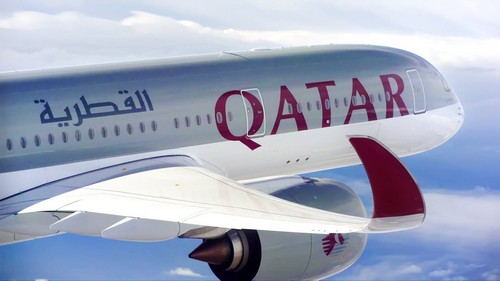 Increased popularity and brand awareness in the market has made Qatar Airways a force to reckon with. It has stepped into the luxury zone and has become one of the top ten most expensive airlines in the world. It links one hundred and seventy-two destinations in the world with a fleet of two hundred and twenty-two carriers.
Qatar Airlines has tried to incorporate true hospitality in its services by offering an all-amenity kit with Giorgio Armani products to its high-class passengers. It offers lounge along with in-flight services. The most expensive airlines have tried to put its onus on every minute detail so that passengers can avail themselves of the best possible products and services.
This luxurious airline offers the first-class cabin only on A380s to interested parties with 6.5 feet for legroom. You have several food options along with a varied range of entertainment system. The seats can be converted into flat beds and the passenger can opt to watch on the 26-inch personal television screen.
#7 British Airways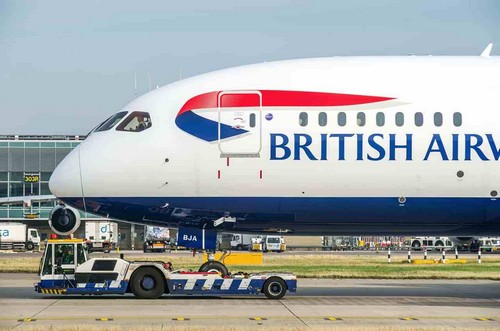 British Airways is the flag carrier of the United Kingdom and is all about traditions and extravagance. It serves one hundred and eighty-three destinations with the help of a fleet size of two hundred and seventy-six aircraft.
A flight ticket from New Delhi to the destination London will cost just Rs 3, 00,000. The first class cabins have luxurious settings and hence makes it one of the most expensive airlines to operate in recent times. Its ambiance is to be envied as the decorations find favor with its passengers.
The airline offers skincare products as part of its welcome gift. The products include 1.98 m bed, in-seat power, and 15-inch entertainment screen. British Airways also offers exclusive lounge services to its first class customers along with pre-flight dining services.
#8 Korean Air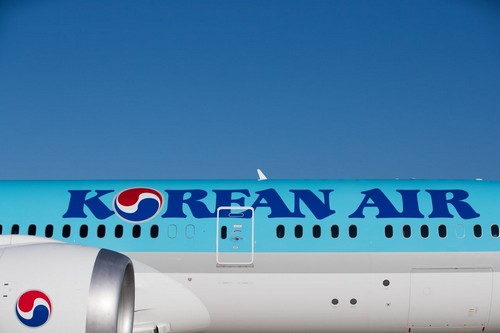 Korean Air as the name suggests is the flag carrier and largest airline of South Korea. It operates in one hundred and fifty destinations with the help of a fleet that includes one hundred and seventy-nine carriers.
Korean Air is considered one of the top ten most expensive airlines in the world. A first-class ticket costs 27,000 Dollars if you are interested in taking a trip from New York to Beijing. This is one of the most popular airlines that cater to the whims of its customers by pampering them in luxurious settings and opulence ambiance.
Korean Air offers four types of services that can be termed as first class. The spacious cabin has fully-reclining seats with lots of legroom. The meals are simply amazing and you can avail yourself from the extensive wine list as per your personal choice. Amenities include skincare kit, Bose headphones, pyjamas and slippers.
#9 All Nippon Airways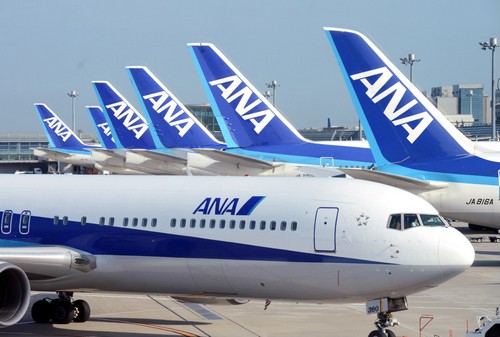 All Nippon Airways is one of the largest as well as most expensive airlines in the world. It is of Japanese origin with headquarters based at Minato in Tokyo. The airlines offer services to ninety-seven destinations with the help of a fleet size of two hundred and thirty-three carriers.
The inside of All Nippon Airways looks like a cabin of a train. Important features include flat-bed and a closet along with international phone lines. Each cabin is beautiful, spacious, and comfortable and ensures full privacy. It also boasts of in-flight entertainment for its esteemed passengers.
#10 Virgin Atlantic Airways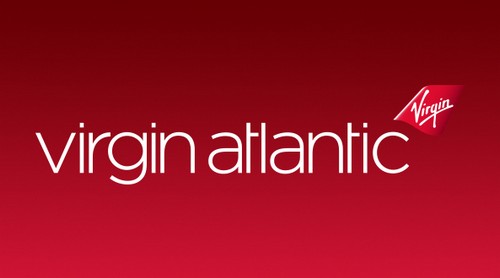 Virgin Atlantic Airways is a British airline with operating base at Gatwick in London, Heathrow in London and Manchester. It operates in thirty-three destinations with its fleet of forty-six carriers.
Virgin Atlantic Airways is considered as the most expensive airlines because of its high priced ticket rates that promise luxurious settings. Passengers are literally pampered here. One can use onboard bars and they even have an option of spa and in-flight massages.
Passengers can turn their seats into beds if they wish to rest. You also have the option of silence zones and dimmed lights along with on-demand entertainment option. The airlines offer the use of chauffeured cars that can drop the passengers to and fro from the airport. It has ten lounges and nine Clubhouses in the worldwide scenario.
#11 Qantas Airways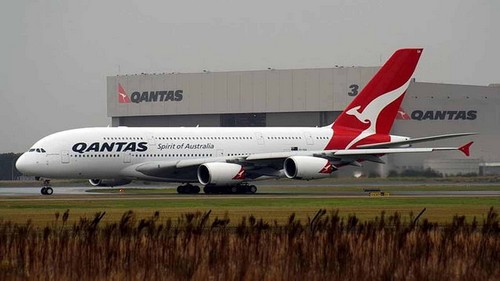 Qantas Airways is an Australian flag carrier that operates in eighty-five destinations with a fleet size of nearly one hundred and thirty-one aircraft. Based in the Australian city Sydney it is considered as one of the most expensive airlines in current date because its first class suite ticket from Los Angeles in the United States to Melbourne in Australia costs a whopping 14,974 dollars.
First class facilities are offered in a 1-1-1 layout on each Airbus A380 and only one of Boeing 747-400 flight. The airline offers its lounge with comfortable leather seats to its high-grade passengers.
The royalty treatment continues after boarding the flight where rotating seats, fully-reclining bed and luxurious mattress await them. The in-flight amenities include personal LCD screens, iPod connectivity, mobile device functionality and Wi-Fi connection.
#12 Japan Airlines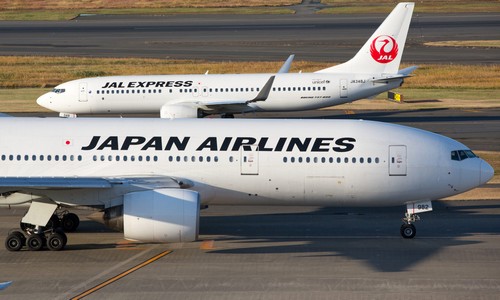 If you are looking for most expensive airlines then a round trip from Los Angeles in the United States to Tokyo in Japan costs nearly 16,078 dollars on Japan Airlines. As the name suggests the airline is based in Tokyo in Japan and is the country's flag carrier. It serves ninety-two destinations with the help of a fleet size of one hundred and sixty-seven aircraft.
The airlines offer first class suites to the rich and famous who can afford their expensive pricing. Reclining beds, leather upholstery, concealed storage space and 23-inch TV along with USB ports and handset are part of the products and services.
Passengers can choose from various western and traditional Japanese dishes and order as per their wishes. The airline is known to have worked with several celebrity chefs like Chikara Yamada and Fumiko Kono to provide the best possible food items to its distinguished passengers.
The wine list offers famous and popular brand names and includes white, red wines and even champagnes for its passengers. Japan Airlines offers Sakura Lounge as its signature lounge to high-class passengers. Access to lounge services is dependent on your ticket prices and membership status.
More and more people are opting for luxury and comfort over convenient traveling. Money is not a problem for them and hence they are able to travel in the lap of luxury. At present, the percentage of such clients might be very small but it is definitely on the rise as several airlines have started flights that will give its customers whatever comfort they desire.
The expensive airlines are loaded with add-ons that will inspire a gasp from the common traveler. They are cementing their top-notch position amongst the high-class passengers that will always opt for the ultimate experience in traveling.