What is the first feeling when someone utters the word chocolate in front of you? Does your mouth start watering and next fill with its exquisite taste even if you did not have a bite?
Does a chocolate bar bring a smile to your face? Yes, chocolate is something precious in terms of bringing an easy smile as soon as you find one in your vicinity or heartfelt thanks when someone gifts you. It is the best gift that you can give to someone you love.
Chocolate is a luxury item with very high ingredient cost. It automatically becomes expensive as the brands are always on the look-out for a hike in the prices to meet their rising costs.
Everyday chocolate bars are reasonably priced so that it becomes possible for individuals to buy them whenever they fancy having a bite.
Chocolate bars come in different flavors, colors, prices, size, and shapes. The one thing that remains constant is its delicate taste and distinct flavor that melts in the mouth and takes you to an imaginary heavenly place.
Chocolate is an extravagance and indulgence, but its popularity can be estimated by looking at the figures of global sales that have crossed  100 billion dollars.
  Premium quality chocolate is very rare and hence, is priced at extraordinary prices. These are often purchased as treats and gifts for exceptional occasions and very special people in our lives.
#1 Le Chocolat Box by Simon Jewelers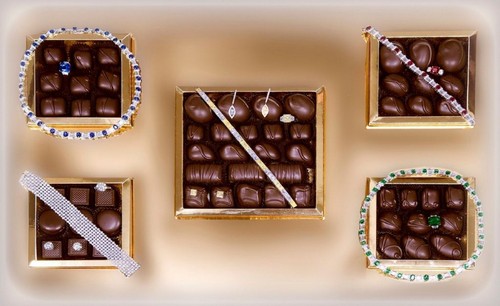 Le Chocolat Box by Simon Jewelers as the name suggests is a unique creation of Simon Jewelers that is a perfect merger of jewelry and chocolate.
It has the distinction of being the most expensive chocolate in the world, not because of the price of chocolate but because of its packaging. It is a perfect gift if you are willing to spend the required amount
Le Chocolat Box is priced at a cool 1.5 million dollars and is the most expensive chocolate in the world. The beautifully designed box has a collection of several gourmet chocolates that have been acquired from Lake Forest Confectioners along with jewelry like bracelets, rings, earrings, and necklace adorned with sapphires, emeralds and blue and yellow diamonds from Simon Jewelers.
#2 Frozen Haute Chocolate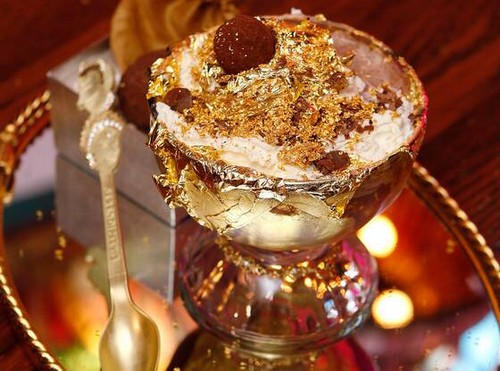 Frozen Haute Chocolate is served in the form of a dessert in the restaurants Serendipity 3 and Euphoria New York.
Its list of ingredients has twenty-eight variants of the best cocoa in the world to make it one of the tastiest and delicious sweets that you can ever imagine. Frozen Haute chocolate has entered the book of Guinness World Records as the most expensive desserts available in the world.
At a price tag of 25,000 dollars, the tasty dessert has become one of the most expensive chocolates in the world. You will need to order it in advance to have a bite because it needs time to prepare.
It is frozen-hot chocolate mixed with five grams of edible gold and whipped cream along with more edible gold as its topping. For garnishing the chef uses the 250 dollars Chocopologie truffle.
The goblet that is used for serving the rare dessert has a gold bracelet adorned with diamonds at the base, and there is also a 23-karat gold spoon for you to eat it. You can take the whole goblet and the spoon with you when you leave the restaurant.
#3 The Golden Speckled Egg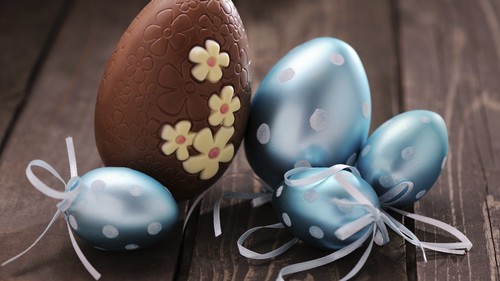 The Golden Speckled Egg as the name suggests is designed in the form of an Easter chocolate egg by William Curley. It is recorded in the Guinness World Record books as the first chocolate egg that is non-jeweled.
At 11,107 dollars it has entered the list of the most expensive chocolate in the world. The 110 pounds Golden Speckled Egg was sold at an auction to technology investor Cyrus Vandrevala.
Amadei chocolate from Venezuela is used to make the shell of the egg, and the inside has chocolate variants as well as other ingredients like Juniper berry, olive oil, rosemary, and Muscovado Caramel.
People who have tasted this delicious treat have described it as a heavenly delight with each bite being a unique delicacy.
#4 Swarovski studded Chocolate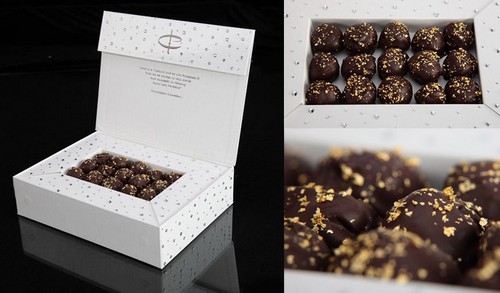 If you are looking for an amazing gift for someone special you can opt for Swarovski-studded Chocolate that is available in the London department store Harrods. It is a joint effort of Harrods and Patchi, the Lebanese Chocolatier, to create something unique and distinct.
Great design and exclusive setting of the chocolate box that was made in Lebanon helped the company to win the Best Chocolates in the World award presented by the Academy of Chocolates.
The box holds forty-nine pieces of chocolates that have been embedded with Patchi Swarovski crystals, silk roses, and gold.  They are placed and wrapped in a holding made of Indian Silk with the partition of leather pads made with platinum and gold.
At a price tag of 10,000 dollars, Swarovski-studded Chocolates with an exotic look has entered the list of most expensive chocolate in the world.
#5 Knipschildt Chocolatier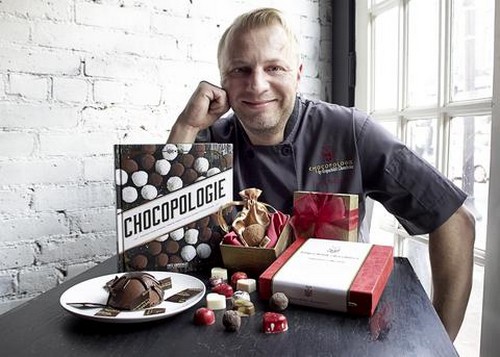 Knipschildt Chocolatier, LLC is a company owned by famous Chocolatier Fritz Knipschildt who is credited with the world famous La Madeline au Truffle. It is available at 2,600 dollars for 450 grams or at 250 dollars for a single piece making it one of the most expensive chocolates in the world.
Madeline au Truffle is made with the help of vanilla and 70% dark chocolate Valrhona as the base ingredients. Further additions include heavy cream, sugar and truffle oil to make the chocolate blend rich, smooth and simply perfect.
The most expensive chocolate are exclusive items and have to be ordered in advance. The box comes with an expiry date of seven days from the date of purchase.
Sometimes the Danish chef even allows its customers to witness the making of the truffle at his café Chocopologie located in Norwalk.
Deluxe ingredients make this luxurious chocolate truffle an amazing treat. The packaging is awesome and the taste blissful making it a very popular item amongst chocolate lovers.
#6 Wispa Gold Wrapped Chocolate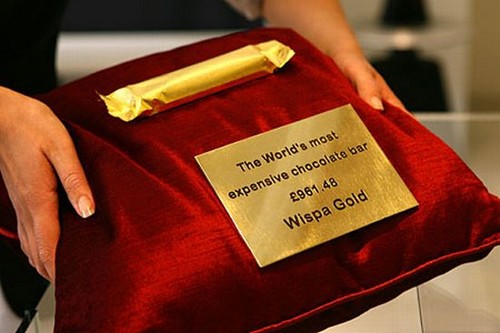 Wispa Gold Wrapped Chocolate is a unique and delicious treat from Cadbury UK.  The chocolate bar was filled with golden caramel.
It was first released in the year 1981 in a limited edition capacity and was later reintroduced in the year 2008, October at the behest of several celebrities.
At the onset, it was the most expensive chocolate because of its edible gold wrapping and superb quality. With a current price rate of 1,628 dollars, it still has managed to gain entry into the most expensive chocolate list in the world. This luxury food item is worth every penny you spend on it.
#7 Gold and Diamond Chocolates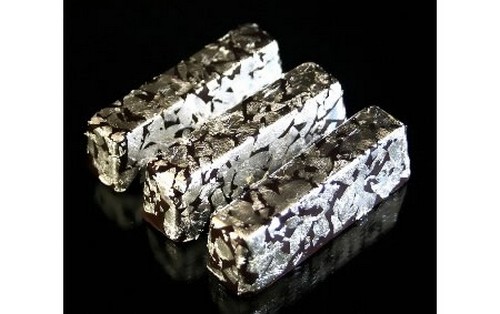 Have you heard the story of King Midas and how he tried to eat the gold he had created when he became hungry but was unable to do so? Everything is now possible in this world, thanks to the brand Cocoa Gourmet.
It has tried to fulfill your dreams of eating gold by introducing the Royal Collection of Chocolates. At a price tag of 1,250 dollars, it is known as one of the most expensive chocolates in the world.
One single box of Gold and Diamond Chocolates includes twelve pieces with four each made from sweet diamonds, four with 22-karat gold and four with pure silver. These are edible and filled with Swiss ganache, a combination of cream and chocolate.
#8 Le Grand Louis XVI by Debauve and Gallais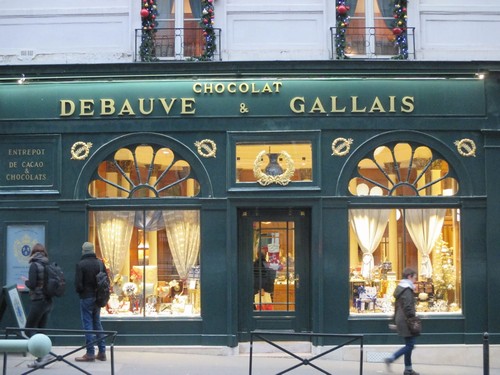 Debauve and Gallais is a renowned chocolate manufacturing company that has been known to supply extraordinary chocolate delicacies to dignitaries, celebrities, royals, and kings, even Napoleon.
Le Grand Louis XVI by Debauve and Gallais is its biggest collection of pure dark chocolate that includes nearly 99% of cocoa. At 900 dollars it is one of the most expensive chocolates in the world.
#9 Michel Cluizel Box of Assorted Treats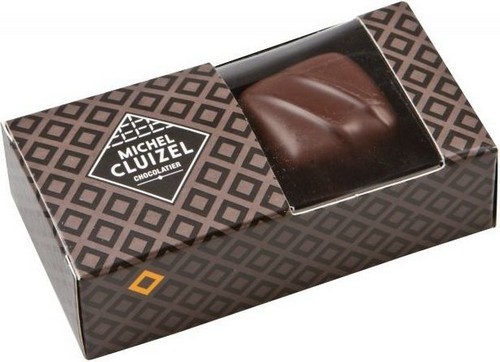 Michel Cluizel is a French Chocolatier who started his brand in the year 1948 in Normandy, France. With time the renowned brand has now been associated with some of the finest delicacies the world has ever tasted. The company owns several cocoa-bean farms in places like Java, Sumatra, and Venezuela.
Michel Cluizel Box of Assorted Treats has four hundred pieces of chocolates in it. Tagged at 895 dollars, it is one of the most expensive chocolate boxes in the world. These are handmade delicacies wrapped in customized packages that are worthy of every dollar.
#10 Noka Vintages Collection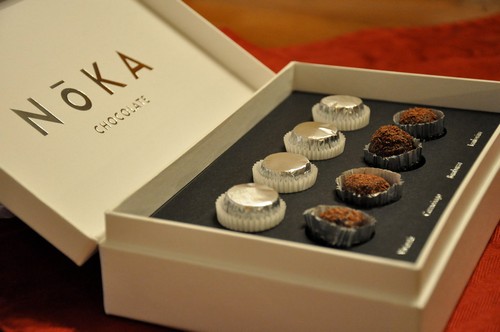 Noka Chocolate is an American company that deals in gourmet chocolates. The Noka Vintages collection is considered one of the most expensive chocolate at 854 dollars per pound.
In the year 2006 Forbes listed the Noka Vintages Collection amongst the most luxurious and expensive collections in the world. The chocolates were sourced from cocoa beans acquired from places like Ecuador, Trinidad, and Venezuela.
In 2011 the company stopped its production and went out of the business, but its taste still lingers in the minds of those who have tasted it.
#11 To'ak Chocolate Bar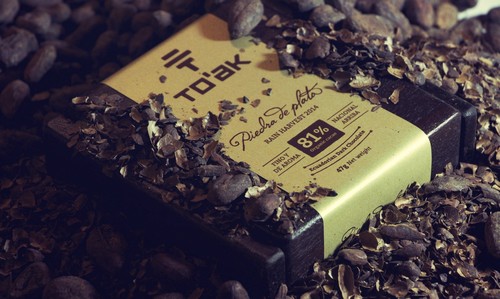 To'ak Chocolate Bar is usually available for 365 to 385 dollars, but recently on Valentine's Day, this exclusive treat was sold for a staggering amount of 685 dollars per bar.
The earlier bar of 365 to 385 dollars was a limited edition collection of nearly one hundred bars, and the amazing response prompted the company to release a much better, delicate, tasteful, and expensive version.
The most expensive chocolate bar is described as "Art Series Blend" and is made from rare beans of cocoa that have been aged in French oak cognac cask for four years. The earlier version was aged just for two years and had the flavors of raisins, tobacco and sweet plum with a buttery-cream finish.
To'ak chocolates are described as dark chocolate with fruit notes and caramel flavor. It gives it a distinct taste with a hint of sea and kelp water.
#12 DeLafee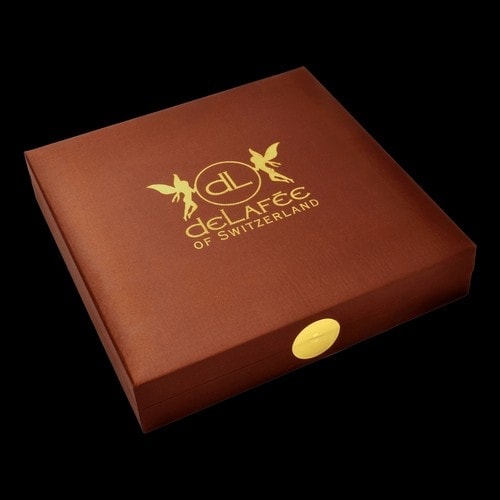 DeLafee is a Swiss company that is associated with luxurious edible merchandise. It has introduced Golden Truffles which are a mixture of edible gold and chocolate.
The ingredient list includes expensive items like cocoa beans, cocoa butter, sugar, coconut oil, milk powder, vanilla along with a special ingredient 24-karat gold flakes.
The unforgettable and unimaginable chocolate pieces are decorated with edible gold. DeLafee is a luxurious chocolate box of Golden Truffles that has a whopping price of 504 dollars. It is one of the popular and most expensive chocolate boxes in the world.
#13 Amedel Toscano Black Truffles in Swarovski Chocolate Box by the Chocolate.com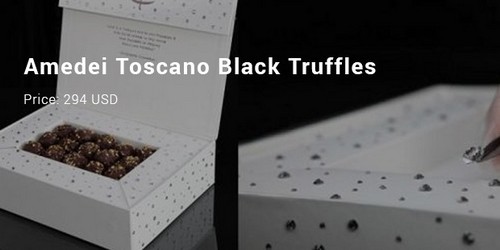 Amedel Toscano Black is a renowned chef who has created a high-end delicacy by amalgamating three deluxe elements. Truffles, Champagne from Armand de Brignac, edible gold, and Swarovski crystals are the main ingredients used by the chef. The highly sought-after combination creates a rare chocolate delicacy that is out of this world.
Superb taste is one of the reasons why it is sold in the Harrods department store. The Amedel Toscano Black Truffles in Swarovski Chocolate Box by the Chocolate.com is sold with a tag of 294 dollars per box and is one of the most expensive chocolates in the world.
#14 The Aficionado's Collection Chocolates by The House of Grauer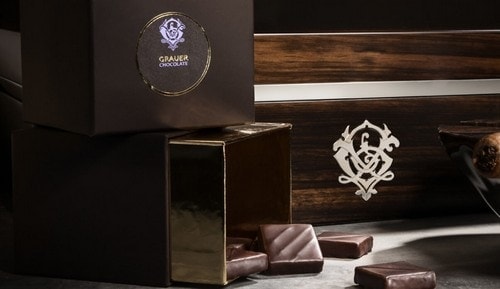 The most expensive chocolates from The Aficionado's Collection Chocolates by the House of Grauer are in the shape of cigars. The brand even tries to incorporate the aroma of cigars via roasted hazelnut from Italy, which has a bit similar aroma to that of a cigar.
The main ingredient used in the making of the chocolates is milk chocolate, and other important ingredients include Turkish Star Anise, French Organic Bee Pollen, and Japanese Matcha Tea.
The House of Grauer from Switzerland is responsible for creating a lasting impression on the minds of its customers through The Aficionado's Collection Chocolates.
It is an amalgamation of beans and cocoa leaves. The delicacies are priced at a staggering amount of 275 dollars per box and have become one of the most expensive chocolates in the world.
#15 Godiva "G" Collection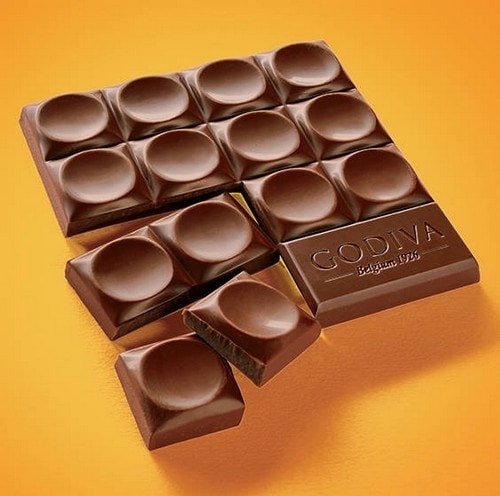 Godiva is a Belgian chocolate house that was founded in the year 1926 and later acquired by Turkish Yildiz Holding in the year 2007.
The Godiva "G" Collection is an amazing creation from Norman Love, a chef renowned in the international market for his delicate and unusual offerings. This particular collection is a mixture of unique ingredients and distinct flavors like Mexican Hot Chocolate and Tasmanian Honey.
The box has fifteen pieces of exquisite delicacies that will make your heart soar with delight. Priced at 120 dollars per box it is considered one of the most expensive chocolates in the world.
Chocolate is a gourmet food item that is specially crafted to tease your senses and tempt your taste buds. It has a pleasing smell that attracts an individual like a moth to the flame.
A person cannot refuse these savories, which brings happiness and sweetness in our life. Some chocolates are very expensive and have entered the list of the most expensive chocolate in the world. These are handcrafted with special ingredients that make them something to worship from afar if you are unable to meet their high price tags.