The sustainable fashion brand industry is on the rise because the buyers have become conscious about their choices and have decided to stick to them without considering the price repercussions. They are actively seeking brands that promise to make a difference to all the related components during apparel manufacturing and marketing.
What are Sustainable Clothing Brands?
Sustainable fashion brands are the ones that have a highly durable rate, are reused, and where the manufacturers use recycled resources, sustainable fibers, fair wages, and biodegradable packaging in the production process.
Use of hazardous chemicals, high waste, use and throw packaging, too much water consumption and labor malpractices are strictly a no-no if you are opting to produce sustainable clothes
Affordability of Sustainable Fashion
The booming sustainable fashion industry gives testimony to the fact that sustainable fashion is any day better than fast fashion especially if you look from the perspective of nature and the environment.
The sector is also known as re-commerce as several high profile brands like Christy Dawn, Patagonia, and Eileen Fisher are selling pre-worn apparel on sites like Poshmark, thredUP and eBay.
Top 29 Sustainable Clothing Brands in 2023
1. Levi's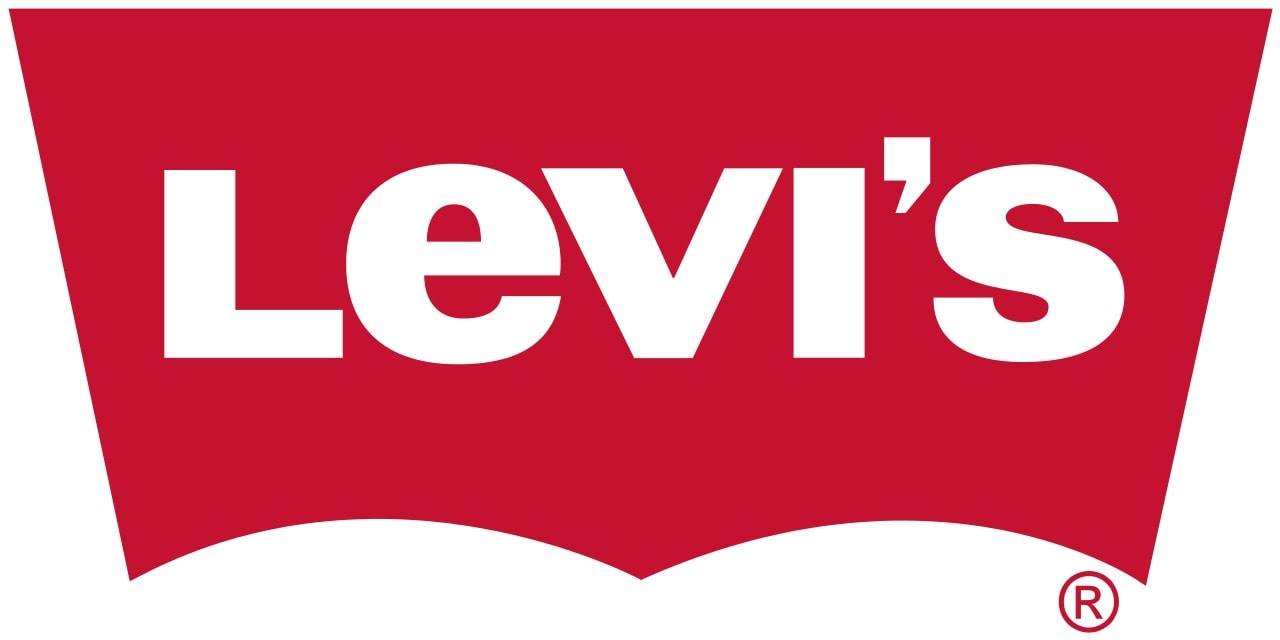 Origin Country: U.S
Founder: Levi Strauss
Founded: 1st May 1853
Headquarters: San Francisco, U.S.
Product Range: Casual wear women and men's clothing
Revenue: Levi Strauss revenue for the quarter ending May 31, 2023 was $1.337B
If you think of denim jeans the first name that pops into your mind is Levi's. The world-renowned clothing brand has clients all over the world from common masses to cowboys, presidents, celebrities and fashion lovers.
Levi's is an American clothing company known worldwide for its Levi's brand of denim jeans. The company was founded in May 1853 by German-Jewish immigrant Levi Strauss in San Francisco, California.
Levi's offers a wide range of clothing for men, women, and kids, including jeans, jackets, pants, shirts, and outerwear. Levi's is also active on social media, with an Instagram account that has over 8.6 million followers.
Currently, Levi's is one of the top-rated sustainable clothing brands in the world and has a re-commerce site SecondHand for buybacks. It has pledged its efforts towards ethically produced sustainable fashion and has also launched sustainable jeans made with organic cotton, breakthrough material Circulose and water-saving dye method through its Wellthread Line.
The brand has also been committed to advocating for equality and fighting against racism. Today, Levi's remains a popular and iconic brand, known for its stylish and authentic jeans.
2. Alternative Apparel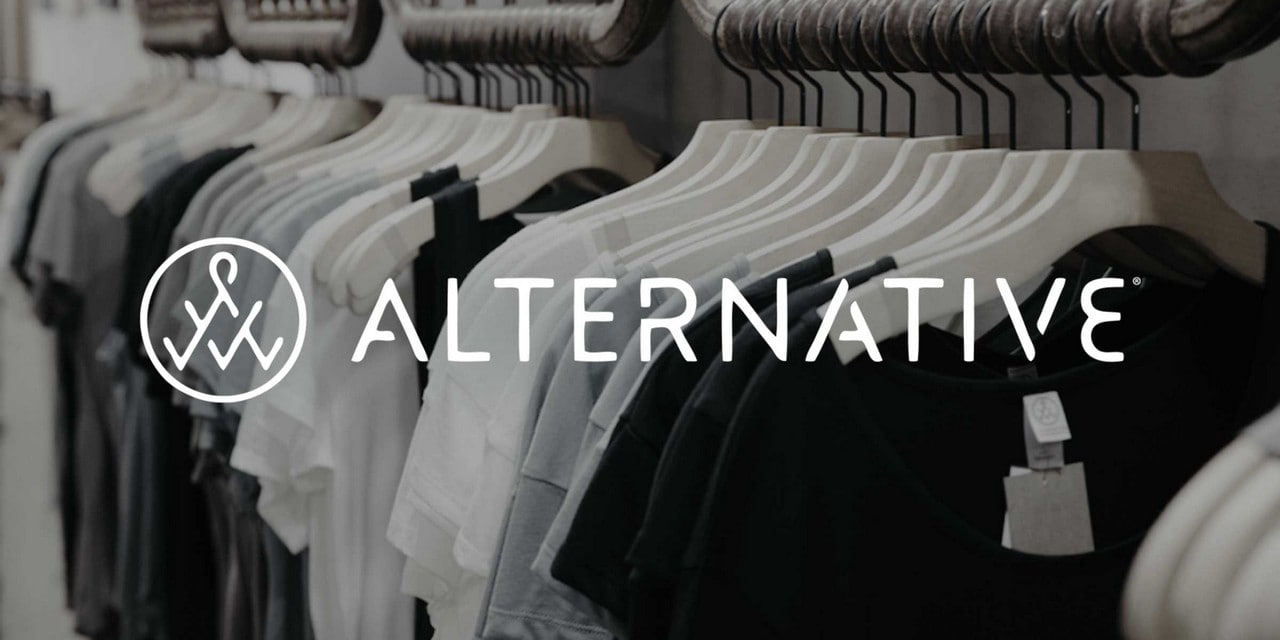 Origin Country: U.S.A.
Founded: 1995
Headquarters: Atlanta, U.S.
Product range: Casualwear and accessories
Alternative Apparel is one of the best eco-friendly sustainable fashion brands in the world that deals in ethical and sustainable clothing and thus saving on CO2, water and chemical footprint. It is an affordable brand that uses recycled materials like reused polyester, man-made sustainable fibers like rayon and organic cotton during manufacturing processes and ensures zero-waste, safe conditions and fair labor practices
Alternative Apparel offers men's and women's clothing for all seasons along with accessories like scarves, bags, purses, backpacks etc. It is one of the few brands that ensure sustainable practices from manufacturing to procurement to delivery of finished ethical and sustainable clothing. The company promotes their compliance to "Fair Labor Association Guidelines" and has received "WRAP" certification for several of its factories making it one of the formidable brands in the sustainable fashion sector
3. PACT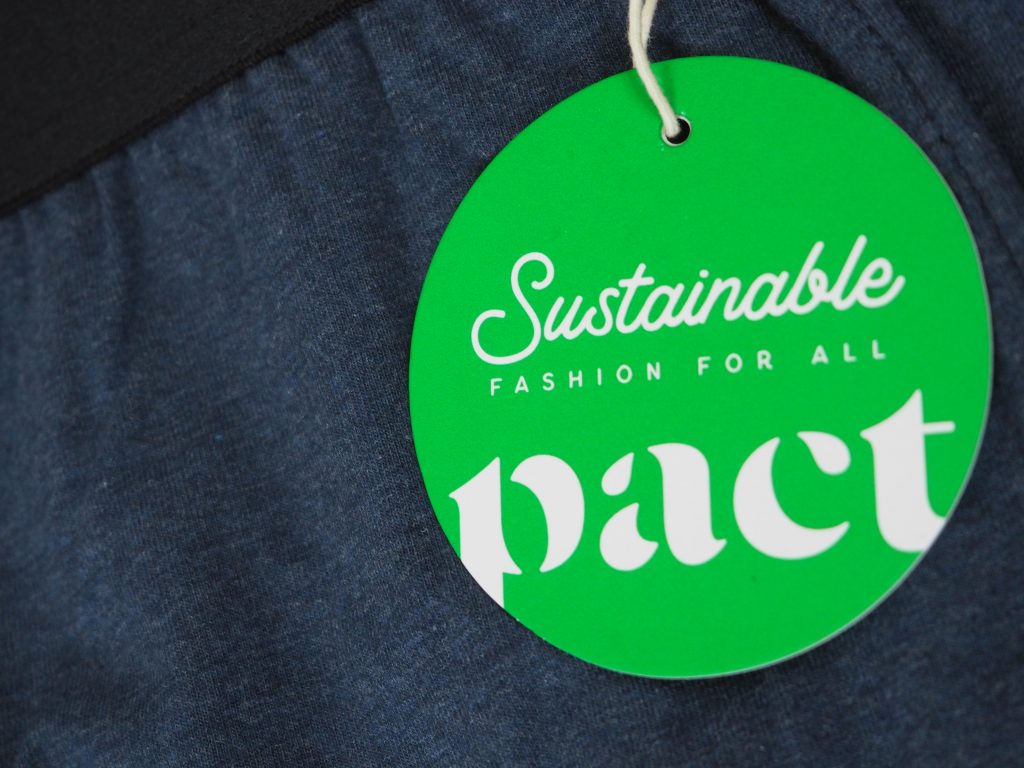 Origin Country: U.S.
Manufacturing Country: India
Founder: Jason Kibbey
Founded: 2009
Headquarters: Colorado, U.S.A
Product Range: casual and classic adult and children's (toddlers and babies) apparel like loungewear, sleepwear, maternity and dresses, super-soft luxurious basics and bed and bath
Revenue:  $998m (Feb 2023)
Pact is one of the best-known sustainable fashion brands known for their qualitative apparel and affordable price range. The eco-friendly company is GOTS certified, Organic and Fair Trade certified making it a force to reckon with in the sustainable fashion sector
Pact has a strict policy that prevents the usage of nylon, polyester or spandex. The company uses organic cotton grown from India through water-conserving practices and for every product sold additional funds are offered to farmers who can invest in critical community projects. Pact through its campaigns have created a psychological impact and made it clear that it is not fast fashion but slow fashion that the consumer wants hence pay heed and promote sustainable fashion and ethical clothing
PACT Clothing is committed to being sweatshop-free and child-labor-free. The company recommends a cold-water wash for its products and offers tips on how to take care of its clothing. PACT Clothing also offers carbon offset shipping to reduce its environmental impact.
4. Everlane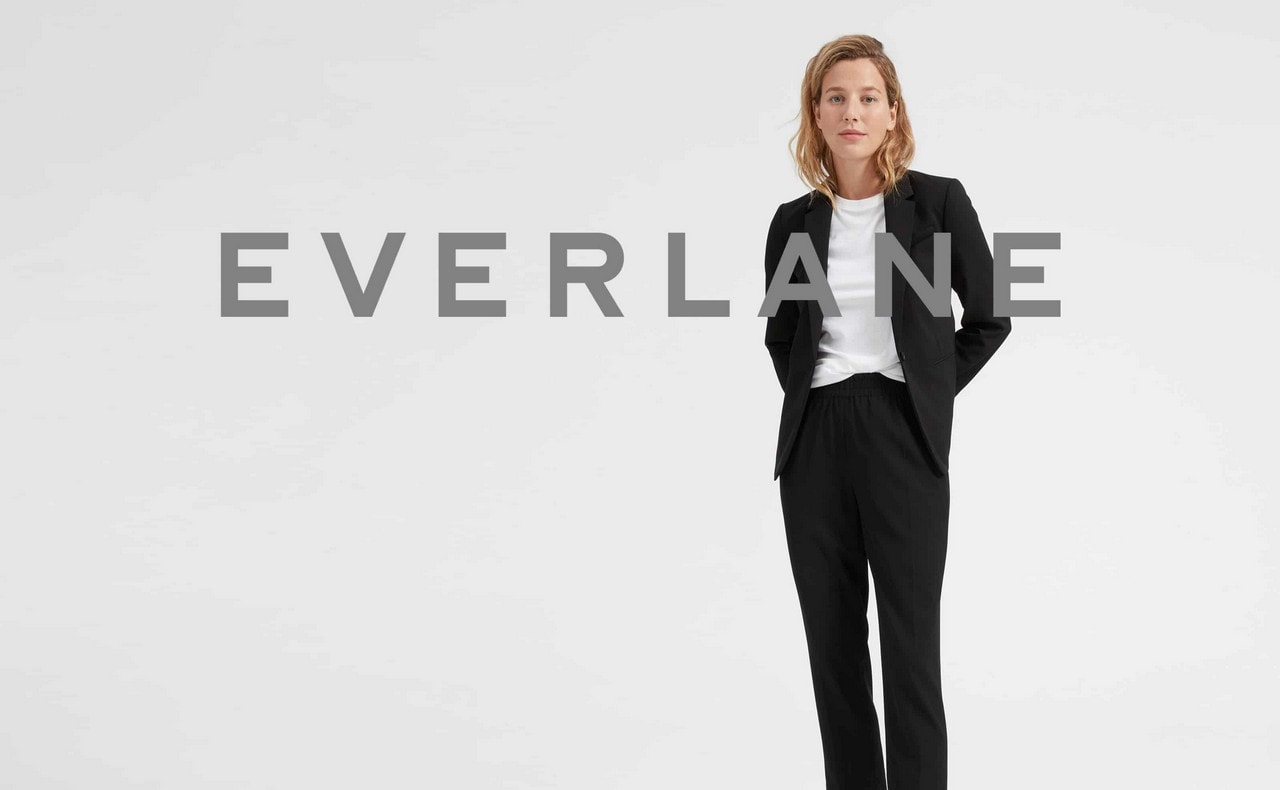 Origin Country: USA
Founder: Michael Preysman and Jesse farmer
Founded: 2010
Product Range: outerwear, accessories apparel for men and women, plus styles for men
Everlane is a brand that offers modern essentials for both men and women. They prioritize sourcing the finest materials and working with the best factories to create their products. Everlane is a top brand name with a focus solely on sustainable fashion, ethics and transparency. Good-looking styles and long-lasting trendy wear is the mantra of the brand that donates 100% of Black Friday profits to environmental initiatives.
Everlane is known for its transparent pricing. They strive to offer their products without traditional markups, providing customers with high-quality essentials at more affordable prices.
Everlane's products range from under $50 to over $200. The brand offers a "Choose What You Pay" model, which allows customers to select from three different prices for certain products. This model is intended to provide customers with more control over their spending and to encourage them to choose a fair price for the product.
The denim factory of sustainable brand Everlane recycles 98% water, repurposes byproducts and uses alternative energy. 97% of the apparel material is made from certified recycled fibers. Manufacturing takes place at the Saitax factory that is certified B Corp, Bluesign and Fair Trade certified. The brand is committed to sustainable fashion and has eliminated virgin plastic and replaced it with organic.
Everlane focuses on creating timeless products that not only look good but also feel incredible against the skin. They have gained popularity for their commitment to transparency, quality, and ethical manufacturing practices.
5. thredUP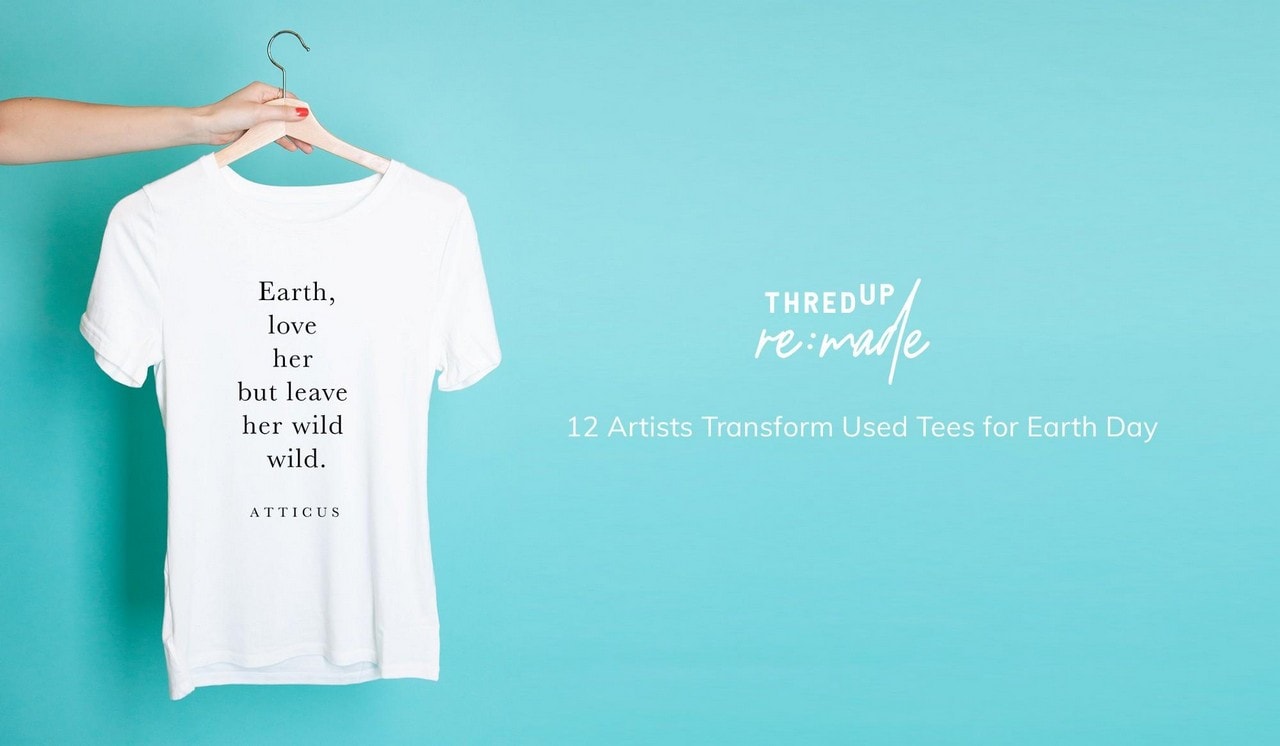 Origin Country: USA
Founder: Chris Homer, Oliver Lubin, Dan DeMeyere and James Reinhart
Founded: 2009
Headquarters: Oakland, U.S.
Product Range: Pre-worn garments for kids and women
Revenue:  $75.9 million (first quarter 2023)
thredUP is a website that buys and sells used clothing with lots of life still left. The online thrift and consignment store is a budget-friendly platform that makes sure all the garments are in great shape before selling them to their customers. It has 35K brands in its product portfolio and sometimes offers up to 90% off on the products.
thredUP is about standing high for sustainability and rejecting throwaway fashion culture. It realizes that new apparel comes with a price and hence promotes thrifting and resale by buying pre-worn clothes. thredUP is one of the top sustainable fashion brands in the world as it helps to reduce water, waste and carbon footprint by 82% simply by promoting used clothes.
ThredUP's mission is to extend the life of clothing through resale, reuse, and responsible recycling.
6. H&M Conscious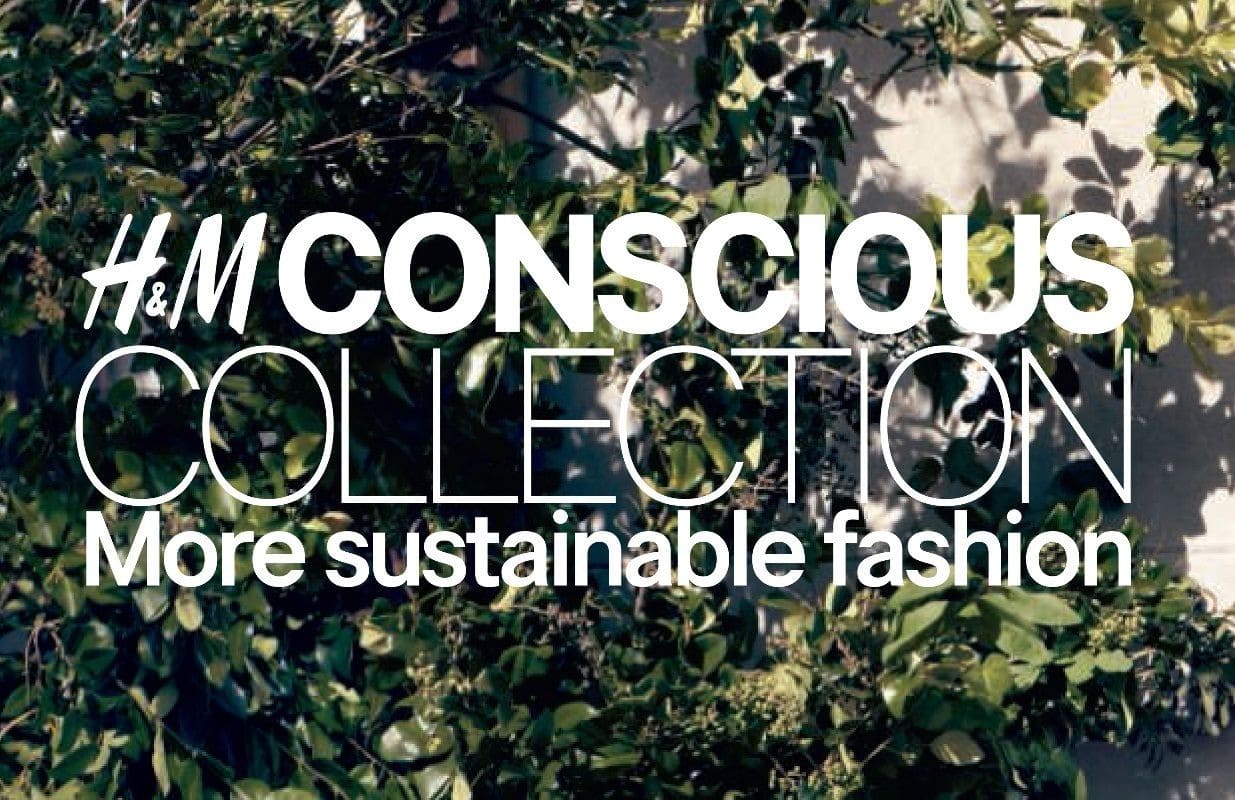 Origin Country: Switzerland
Launched by: H&M
Launched: 2010
Product Range: floral print coordinated separates, floaty dresses in earthy colors, ribbed cropped top, high-waist joggers, sleeved dresses etc
Net sales:  SEK 57,616* m (54,504) (1 March – 31 May 2023)
H&M Conscious is a sustainable collection of clothing launched by H&M in 201. H&M's Conscious Collection has been launched for customers who are looking for ethically created fashionable products. It uses eco-friendly materials like Orange Fiber ( made from citrus juice byproducts), Bloom Foam ( made from algae) and Pinatex (leather alternative made from the fibers of pineapple leaves) along with reused polyester and organic cotton.
The brand is committed to reducing the environmental impact and offers to recycle any unwanted clothing at its stores for a discount that can help the customers to buy something new. H&M's Conscious uses 57% sustainably sourced or recycled fibers and has pledged to reach 100% by 2030.
7. Eileen Fisher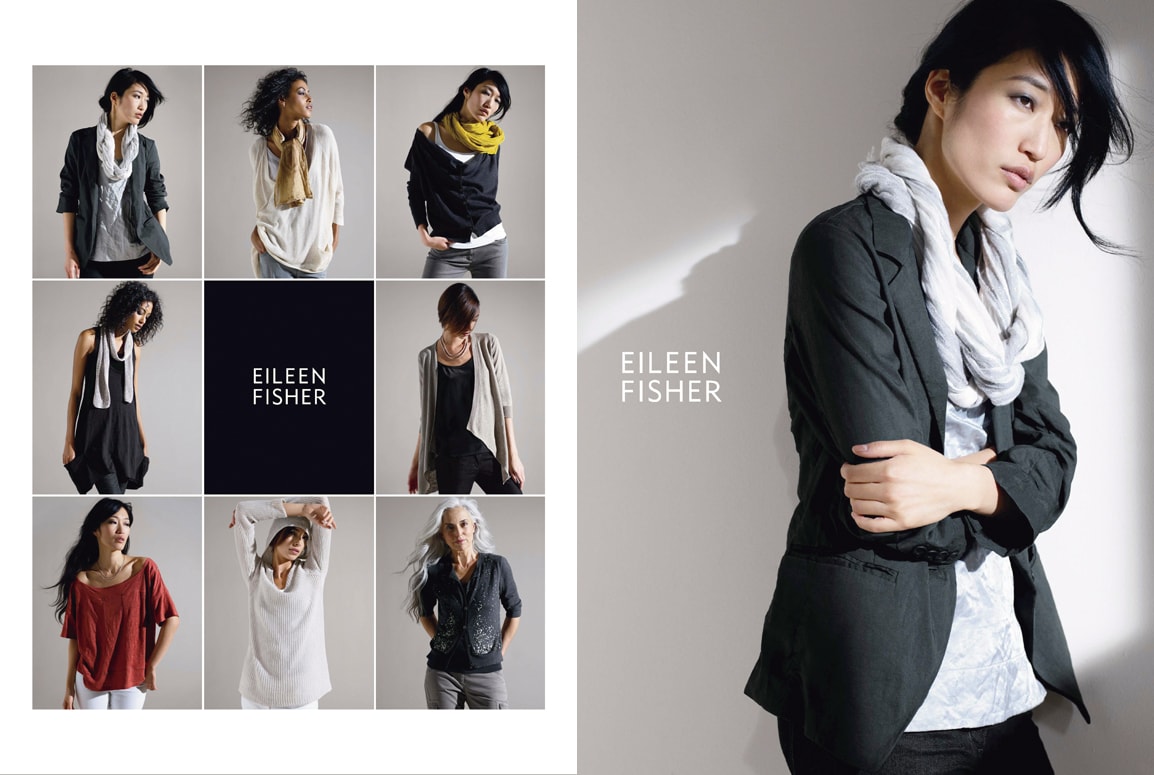 Origin Country: USA
Headquarters: New York, U.S.
Founded: 1984
Product Portfolio: women's apparel, shoes, accessories
Global sales: $267 million (2022)
Eileen Fisher is a brand that offers women's casual and elegant clothing. Eileen Fisher believes in offering products that will have minimal impact on the environment. The product line includes a very large collection of pieces in sustainable materials like silk, Ponte, linen and virgin cotton. The brand collects used apparel, deconstructs them and creates new materials for accessories and home décor. The products are available in size range from 3XL to XXS.
The luxury brand has adopted a full lifecycle approach and puts the onus on ethically produced dyes, fibers and finishing in the production process to managing the waste. The company buys back worn apparel of its brand and resells them at lower prices at Renew Site.
8. Amour Vert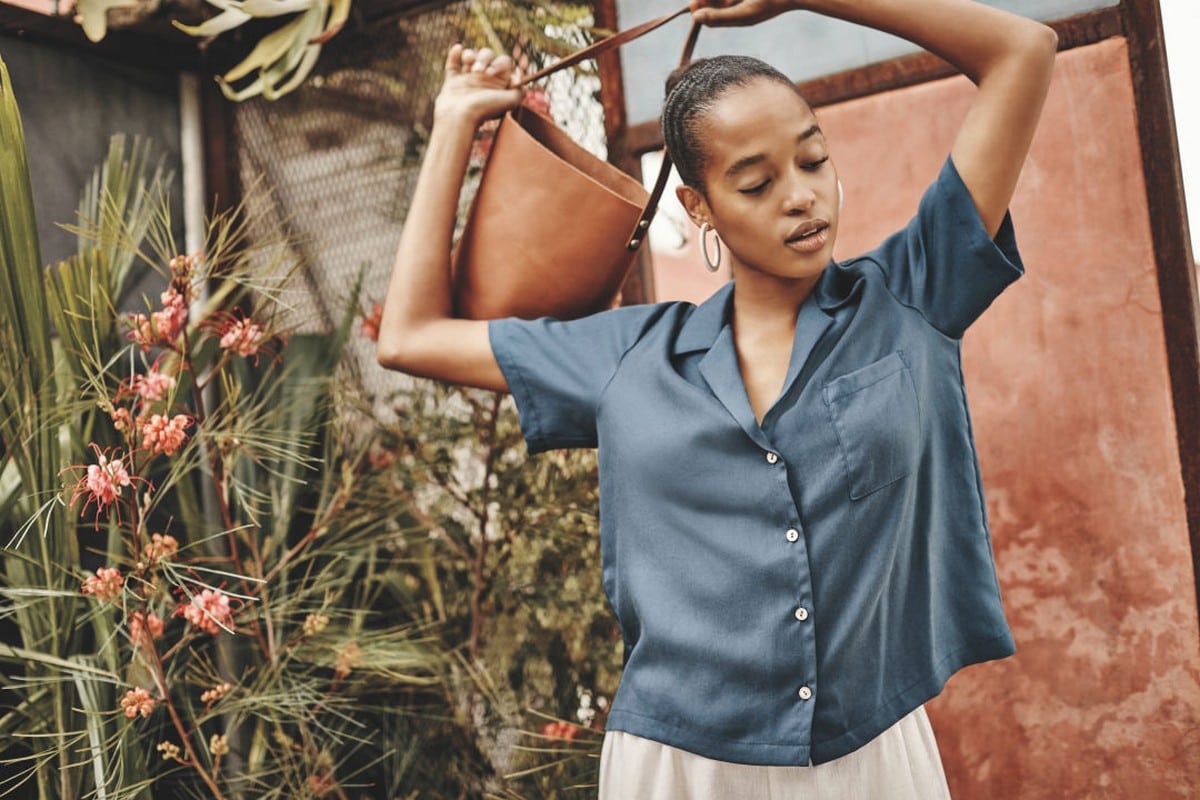 Origin Country: USA
Founded: 2010
Headquarters: San Francisco, U.S.
Product portfolio: dresses, tops, bottoms, baby styles, stylish pieces and basics and accessories
Amour Vert is a sustainable clothing brand that designs and produces women's clothing with a focus on environmental responsibility and ethical practices.. Amour Vert offers contemporary and classic pieces in sizes from XXXs to XL. The products are made from renewable fibers and materials like virgin wool, virgin cotton and hemp along with Tencel Lyocell and Tencel Modal. For every tee the customer buys, the brand plants a tree in collaboration with their partner American forests.
Amour Vert is committed to a sustainable future and responsible supply chains. They believe in creating clothing with bold femininity and effortless style. The brand is inspired by California wine country and aims to embody the spirit of the region.
The brand collaborates with artists to create unique prints. Amour Vert sources fibers from all over the world and manufactures products in small-batch quantities in the USA to avoid waste. The company ensures the full lifecycle of a product from the fibers until product delivery to the customers.
Overall, Amour Vert is a women-led brand that prioritizes sustainability, ethical practices, and bold femininity in their clothing designs. They offer a range of sustainable dresses and other clothing options, and are committed to making a positive impact on the planet.
9. Polo Ralph Lauren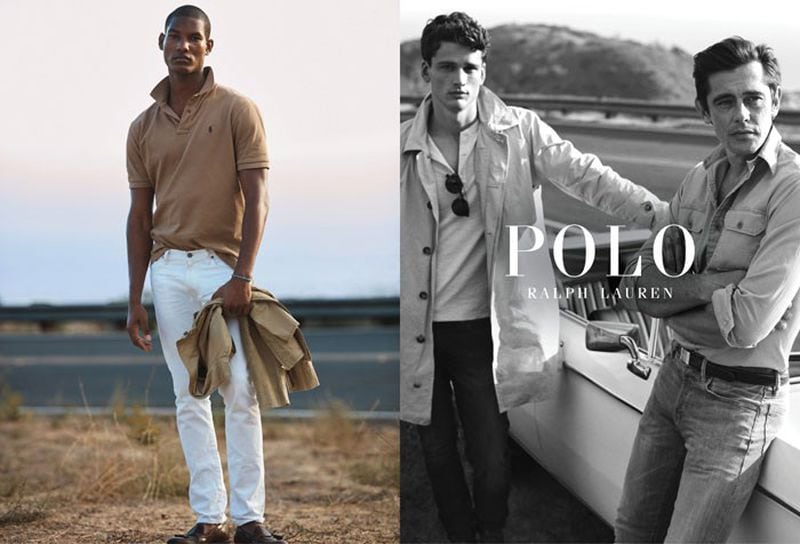 Origin Country: United States of America
Parent company: Ralph Lauren
Product Portfolio: men's and kids variations, shirts, polos, windbreakers, swim shorts, jersey hoodies, staples and ready-to-wear
Revenue: $6.4 billion (twelve months ending March 31, 2023)
Ralph Lauren Corporation is a global leader in the design, marketing, and distribution of luxury lifestyle products in five categories: apparel, footwear & accessories, home, fragrances, and hospitality. The company's brand names include Ralph Lauren, Ralph Lauren Collection, Ralph Lauren Purple Label, Polo Ralph Lauren, Double RL, Lauren Ralph Lauren, Polo Ralph Lauren Children, and Chaps, among others. . The company's brands include Double RL, Purple Label, and Polo.
Ralph Lauren offers designer men's, women's, kids' & baby clothing & accessories and home furnishings.
Polo Ralph Lauren is placed high on transparency, environment and ethical index. It is one of the best ethical brands in the fashion industry and has been able to make a significant impact on the environment because of the sheer product volume
Polo Ralph Lauren products are made from recycled water bottles and dyes that do not need excessive water. To show its commitment to the industry the company publishes a sustainability report that displays its goals and efforts for the future
10. Rent the Runway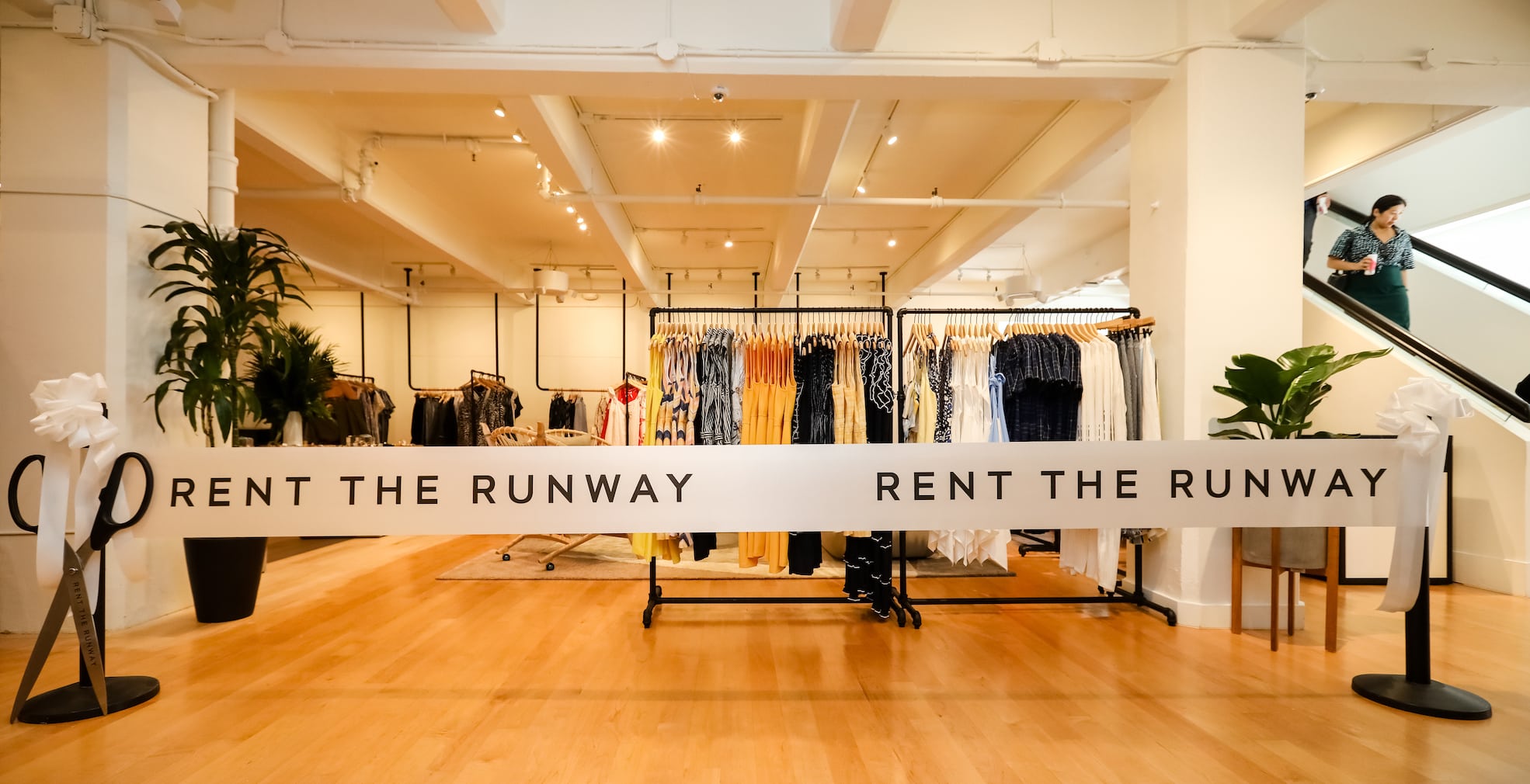 Origin Country: United States of America
Founder: Jennifer Hyman and Jennifer Fleiss
Founded: 2009
Headquarters: New York City, USA
Product Portfolio: designer clothes, evening gowns, work clothes, leisurewear and accessories, rental
Revenue: $74.2M (Q1, 2023)
ent the Runway is a subscription fashion service that allows members to rent designer clothing, dresses, accessories, and more. Rent the Runway encourages getting clothes on rent so that a customer can wear apparel that they might not be able to buy otherwise. The rental scheme has several options like one-time rental and monthly memberships where the customer can swap items for a fee. It helps in maximum usage of the garment during its lifecycle.
Members browse and select any available styles they want to rent, and the styles arrive dry cleaned and ready to wear. Members can return their rentals at a Rent the Runway partner location or UPS, and free shipping and return labels are always included. Rent the Runway offers several membership plans starting at $94. Members can choose from a variety of plans that allow them to rent a certain number of items per month.
It is a community that encourages members to explore all the different aspects of their style, whether it's renting an outfit for a special occasion or trying out a new trend. Members also have the option to buy items they have rented.
Rent The Runway is a platform with different brands and garments in its product portfolio. It is a feasible alternative to buying new and saving on money. All the products are delivered in reusable bags and dry-cleaned once returned
11. Cuyana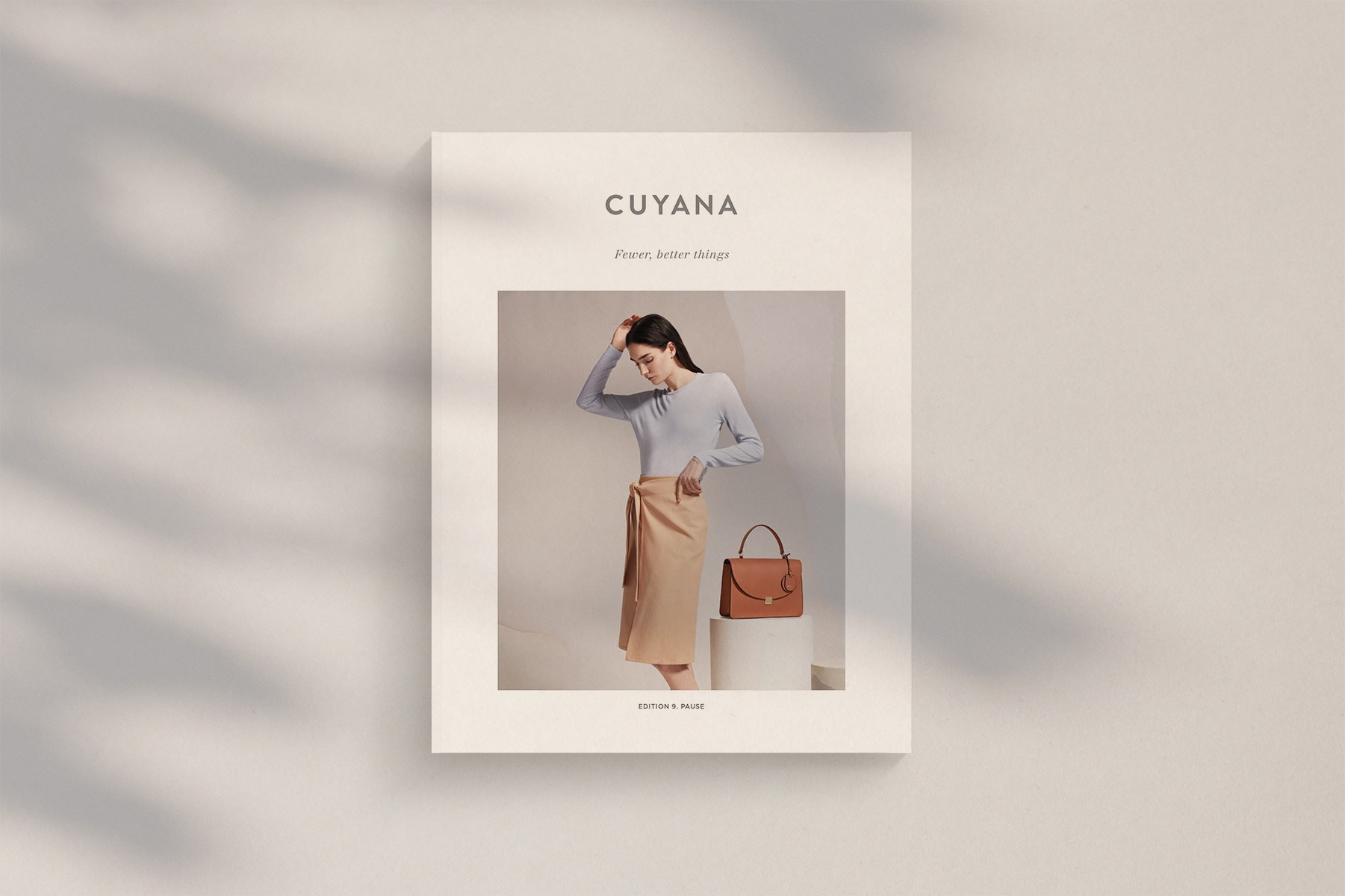 Origin Country: USA
Founder: Shilpa shah and Karla Gallardo
Founded: 2011
Headquarters: San Francisco, U.S
Manufacturing units; Italy, Portugal, Ecuador, Peru, Argentina, and the U.S.
Product Portfolio: timeless apparel and handy tote bags
Cuyana is a women's premium essentials brand that focuses on timeless design, luxury quality, and sustainability. Cuyana is a brand for fashionistas who love capsule wardrobes and timeless classics made to last lifetimes. It is a global design house and a digital brand that deals in the D2C business model. The focus is on buying fewer but good quality garments
Cuyana offers a range of products, including apparel, accessories, bags, and personalized items. Their bags are sustainably made with luxurious Italian leather and durable recycled materials. They also offer monogramming and letter charms for personalization.
The brand has launched a Lean Closet initiative where clothes can be donated to women in need in exchange for a credit that can be used for the next Cuyana brand purchase.
Cuyana aims to provide women with a simplified and elevated wardrobe that is built to last, while also promoting sustainability and supporting women-led initiatives.
Cuyana opts for mindful manufacturing by choosing materials that are near their factories and sourcing alpaca sweaters from Peru and cotton shirts from Turkey. The brand uses organic poplin and recycled cashmere for its products. It extends the life of the products by felicitating repairs and offering a two-year warranty on them
12. ABLE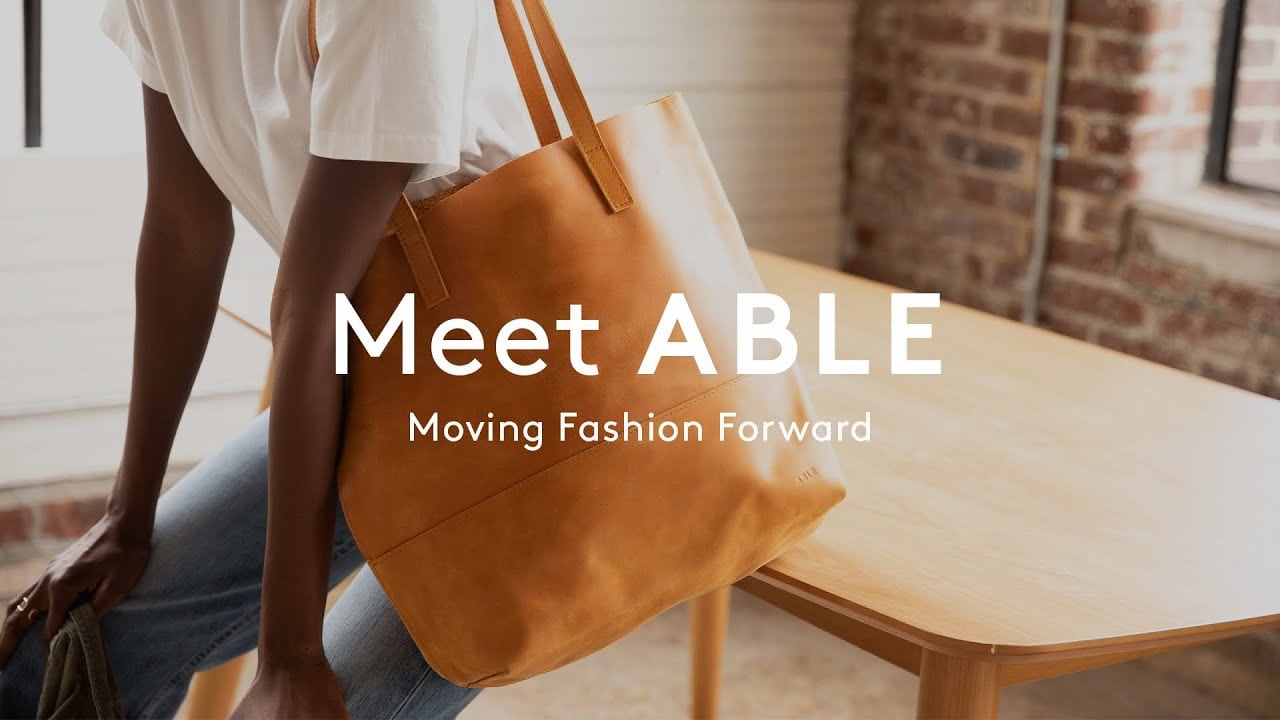 Origin Country: USA
Headquarters: Nashville, U.S.
Product Portfolio: women's apparel, denim, bags, jewellery and shoes
ABLE is a Nashville-based ethical fashion brand that focuses on empowering women both in the production of their products and those who wear them. They offer a collection of women's apparel, leather bags, jewelry, and home goods, including handmade jewelry, leather bags, and denim jackets.
ABLE was founded with the mission to end poverty by investing in women. They believe that women are key to ending poverty, and they work to provide jobs, education, and training to women in need. ABLE is committed to transparency and publishes their wages, so customers can see the impact of their purchases.
Able is a fashion brand that has put its focus on women empowerment and employs nearly 95% of females in its staff. The timeless and trendy products of the B-Corp brand are a hit with the customers. Able holds itself accountable for every action and this is why publishes the wages of its workers on the website.
The company uses natural materials like leather for shoes and bags and organic cotton recycled for apparel. It ensures that every partner in the supply chain complies with ethically set standards.
13. Verloop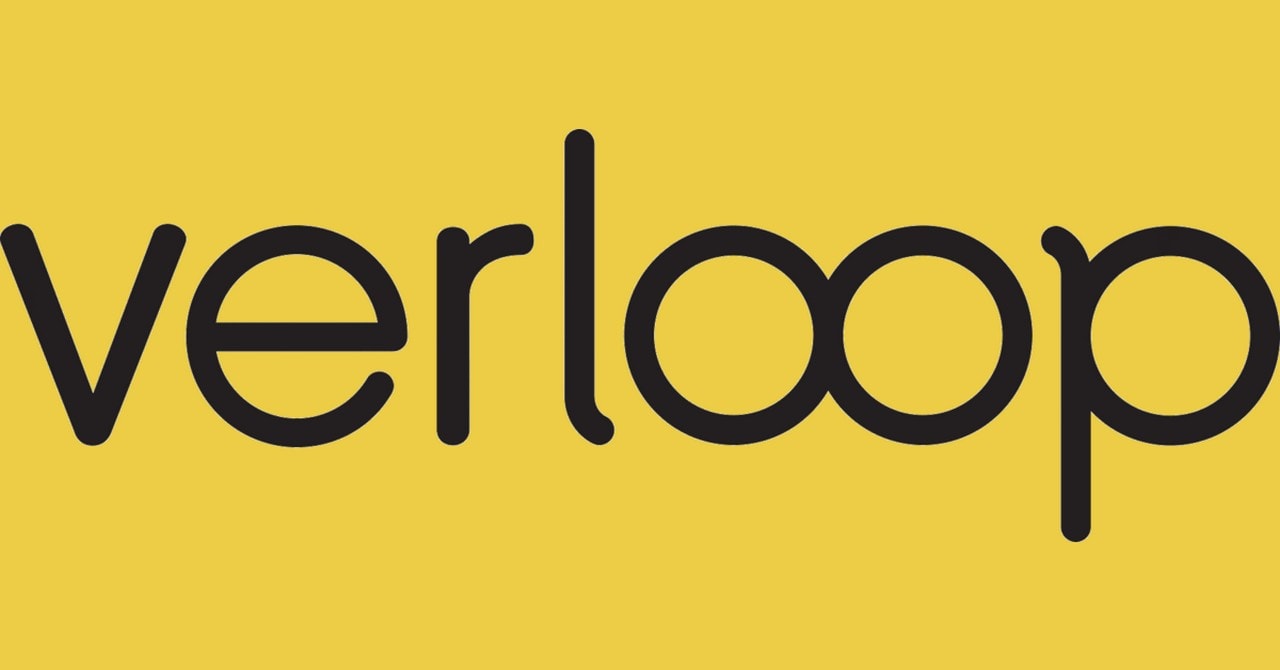 Factory: Philippines
Product portfolio: wraps, bags, home décor, slippers, cold weather accessories, unisex hats, scarves, gloves
Verloop is a brand that specializes in knitted products for both individuals and homes. The brand is known for its playful and colorful designs that are made in a family-owned factory in the Philippines. Verloop is committed to reducing waste and repurposes deadstock yarn to create its products.
Verloop is one of the few companies that has made full use of the trash and transformed it into real treasure in the industry. It saves the deadstock material from dumping into landfills. The eco-conscious brand uses fabric scraps and knit yarns to create useful accessories in lots of patterns and bright colors.
Using recycled materials, Verloop has created some of the best wraps the industry has seen. In their closed-loop system, every waste has a purpose and this determination helps them to innovate, experiment and create something wonderful. Production and designing are conducted from start to finish under one roof.
14. Vera Bradley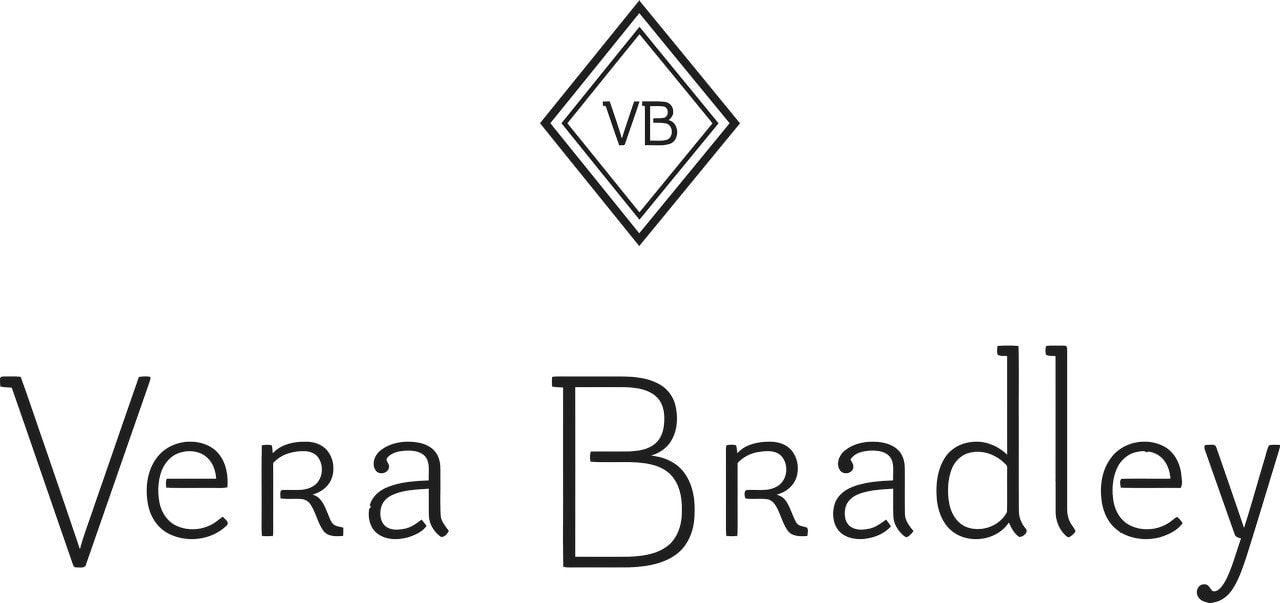 Origin Country: USA
Founder: Barbara Bradley Baekgaard and Patricia R Miller
Founded: 1982
Product kit: apparel, handbags, totes, travel bags, backpacks, home business, gifts, travel
Revenue: $500 million (2023)
era Bradley is an American bag and luggage lifestyle brand that offers a variety of products for women, including backpacks, duffels, totes, purses, and handbags. The brand is known for its colorful and vibrant designs, which are available in exclusive patterns. Vera Bradley also has a Factory Outlet Store that sells exclusive patterns and styles. The company hosts an Annual Outlet Sale event at the Allen County War Memorial Coliseum in Fort Wayne, Indiana, which was last held in June 2023.
Vera Bradley is an eco-conscious brand that has prevented plastic bottles from being dumped into landfills. The reactive Collection is very unique as the bags have been created from recycled plastic bottles.
Vera Bradley uses recycled polyester materials and creates durable, water-repellant and lightweight products in solid neutral colors or signature prints. The cotton from pre-consumer scraps and excess raw materials is recycled to create products that are a blend of 50% recycled cotton and 50% conventional cotton. This is a step in the right direction as the discarded materials get a new life and very few environmental resources are used.
15. People Tree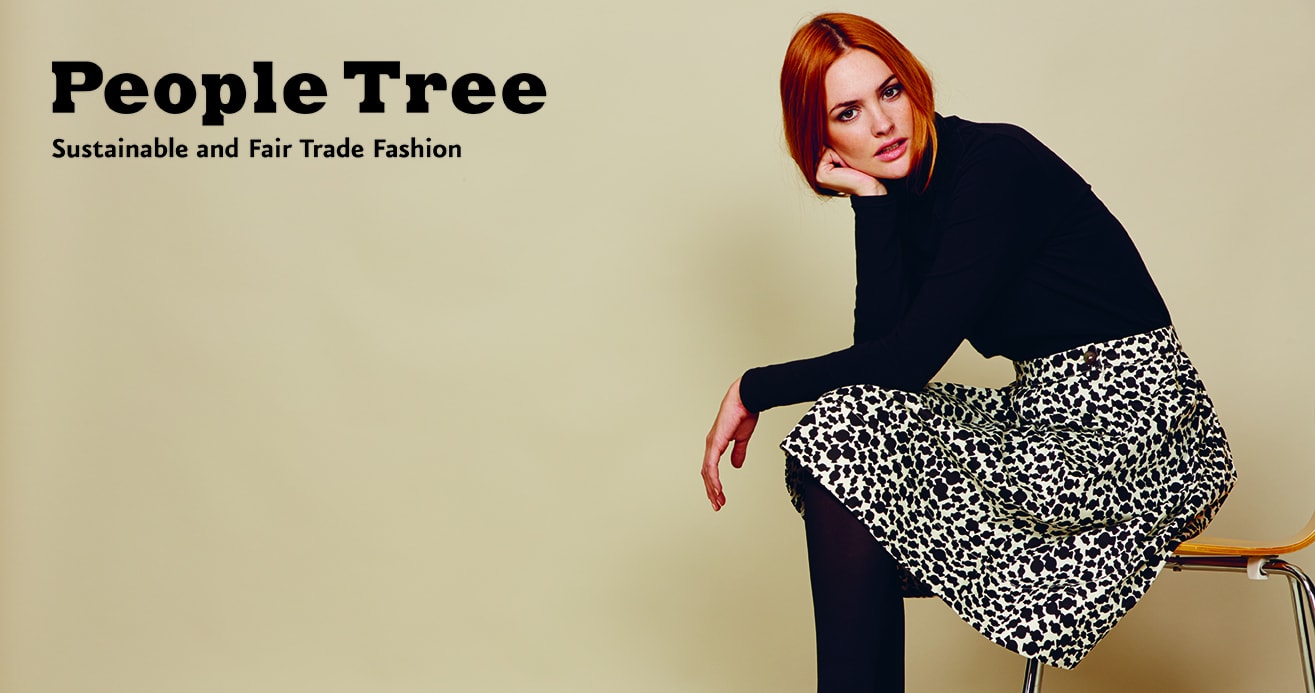 Origin Country: Japan
Founder: Safia Minney
Founded: 1991
Headquarters: Tokyo, Japan and London, England
Markets: Japan, London
Product kit: wardrobe staples, active-wear, sleepwear, undergarments, dresses, tops, workwear, jumpsuits
People Tree is a Fair Trade apparel company founded in 1991, based in London and Tokyo. People Tree designs, manufactures, and markets its own label, and it was the first fashion company to be awarded the World Fair Trade Organisation Fair Trade product label.
People Tree is associated with every aspect of production from designing, manufacturing and marketing. It also works with some of the best designers to create versatile designs, exclusive prints, affordable fashion and stylish creations which are a hit amongst fashionistas who are opting for ethical and sustainable products.
People Tree supports 4000 farmers and artisans through 50 Fair Trade producer groups based in 6 countries in the developing world. For the past 10 years, it has worked in partnership with Agrocel, a Fairtrade cotton producer group who supply them with Fairtrade organic cotton for their garments and support over 40,000 Fairtrade organic farmers in India. People Tree promotes safe working conditions and makes sure that the living wage of every worker is on par with set standards.
The company uses Tencel Lyocell, virgin cotton, responsible wool and low-impact dyes for wardrobe staples. It also uses traditional artisan skills like hand-block printing, hand embroidery, hand knitting and hand weaving to make products. The company is committed to keeping all the products plastic-free to ensure a safe environment.
16. Epoque Evolution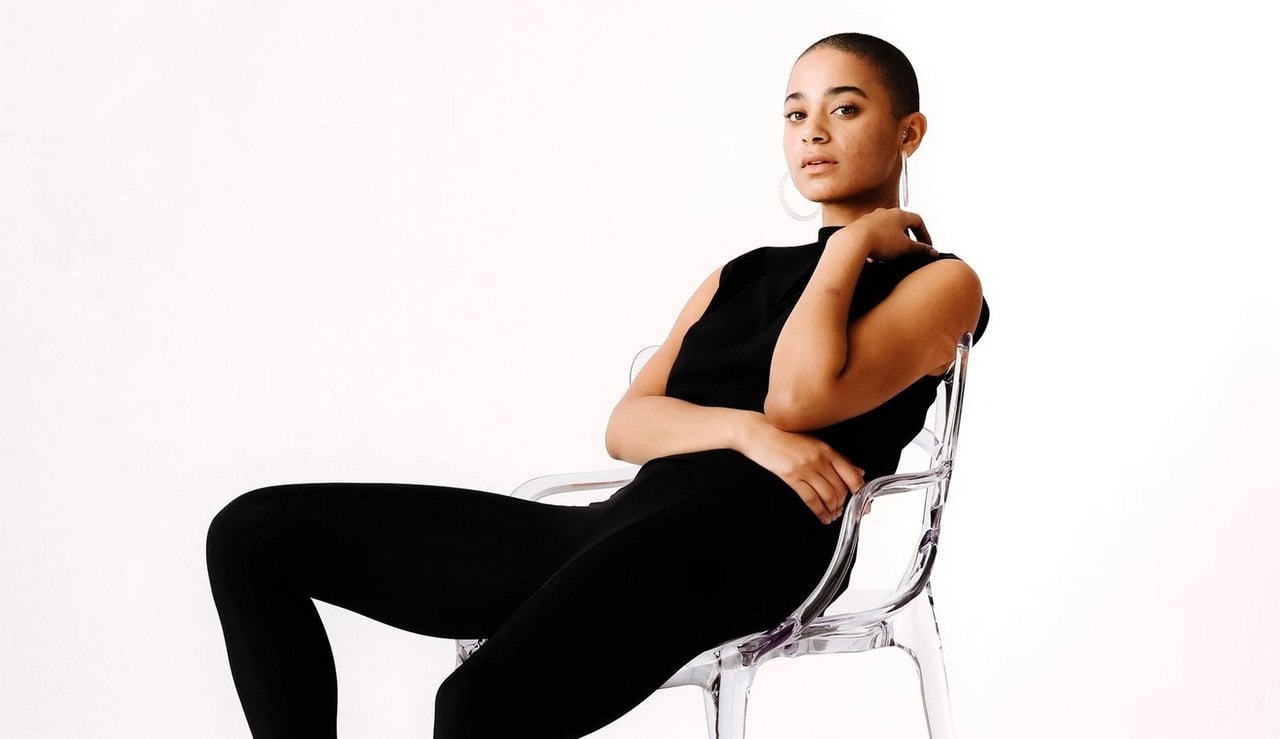 Origin Country: USA
Founder: Hannah Franco and Nancy Taylor
Founded: 2018
Headquarters: San Francisco, USA
Garment Factories: Portugal and Bay Area in the U.S.
Products: women's apparel, outerwear, basic pieces, swim sets, pencil skirts, crop top, ribbed crop top, bodysuit, shirts and accessories
Époque Evolution is a sustainable fashion brand that offers versatile, minimalist clothing and accessories. Epoque Evolution is a chic fashion, low-maintenance and affordable brand that uses deadstock, upcycled and organic materials for its products. The company chooses fabrics that do not require toxic care or dry cleanings like non-mulesed wool, econyl nylon and blends of non-mulesed wool and recycled polyester.
Epoque Evolution is a relatively new company with versatile pieces in its wardrobe collection. Époque Evolution offers sustainable knitwear, racerback tanks, crop tops, mock-neck shirts, bathing suits, pencil skirts, dresses, outerwear, and accessories. It is one of the few brands that believe in slow fashion and not fast fashion and has crafted a minimalistic wardrobe in compliance with sustainability standards.
In April 2023, Lolë, a Montreal-based athleisure, active, and outerwear brand, acquired Époque Evolution.
17. Patagonia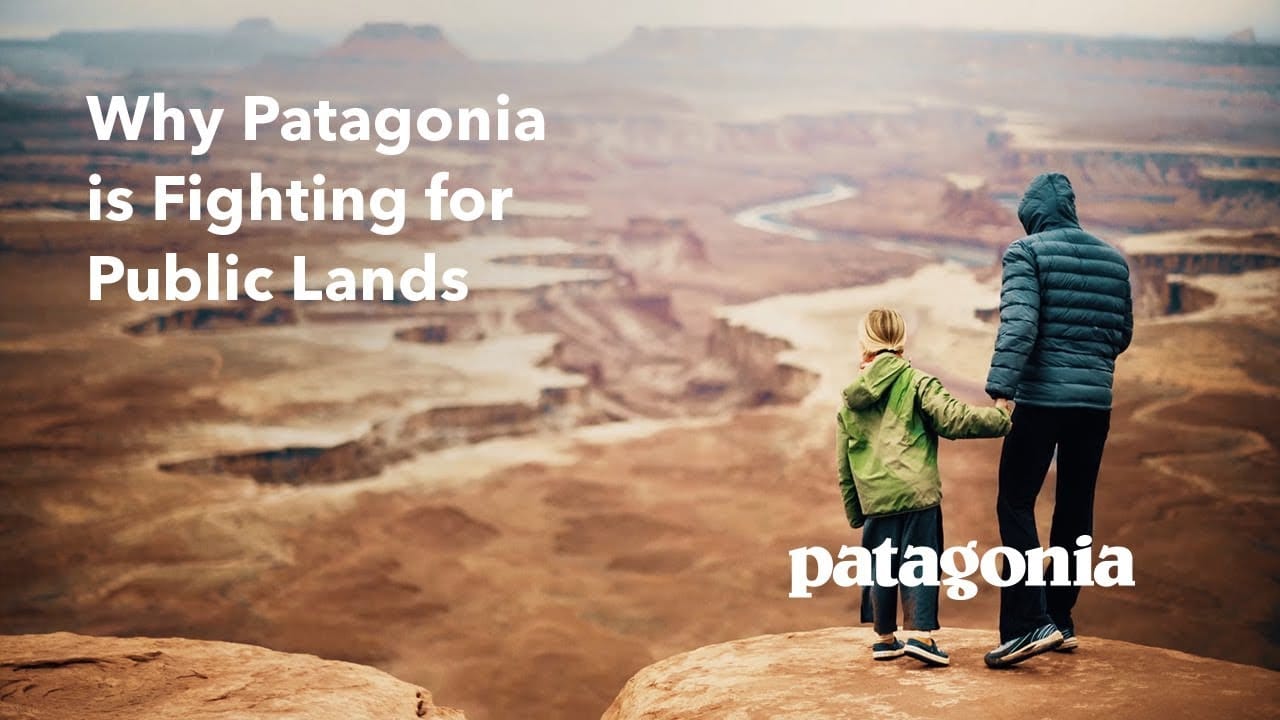 Origin Country: USA
Founder: Yvon Chouinard
Founded: 1973
Headquarters: California, USA
Product Range: Outdoor apparel for men and women, activewear and swimwear
Patagonia is an American retailer of outdoor recreation clothing founded by Yvon Chouinard in 1973. Patagonia designs and sells outdoor clothing and gear for activities such as climbing, surfing, skiing, snowboarding, fly fishing, and trail running.
With Bluesign, Fair Trade and B-Corp certificate the outdoor brand Patagonia has made a name for itself as one of the best ethically produced lines in the world. The brand buys and then resells its products, offers a repairing option to make them last longer and gives credit for bringing old clothes which are used to buy pre-owned apparel at a lower cost
Patagonia offerings are meant for any occasion and are available in sizes from XXS to XXL. It was one of the first companies to adopt a policy of plastic-free and use recycled materials for its products. The company has shifted 100% towards recycled and renewable materials and has pledged to go carbon neutral by 2025.
In January 2023, Patagonia implemented a product safety recall due to safety concerns about the snaps on the Infant Capilene® Midweight Set.
18. Columbia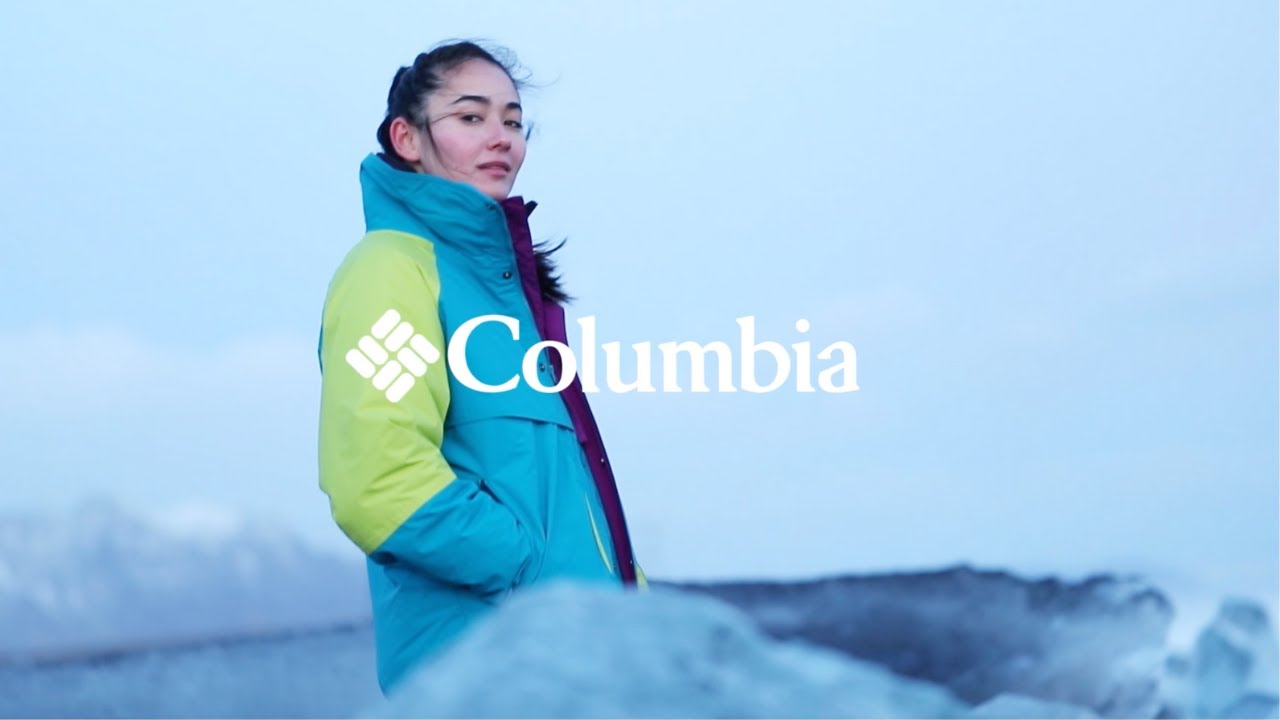 Origin Country: USA
Parent company: Columbia Sportswear Company ( founded in 1938)
Products: outerwear, jackets, footwear
Revenue: $621 million (June 2023)
Columbia Sportswear Company is a global leader in the design, sourcing, marketing, and distribution of outdoor and active lifestyle apparel, footwear, accessories, and equipment for men, women, and kids.  Columbia Sportswear Company operates its own chain of retail stores, including its flagship store located in downtown Portland, Oregon
Columbia is a slow fashion brand and a Bluesign partner that creates innovative and iconic products for its customers. The brand has invested in communities that empower women and entered into a partnership for minimizing the environmental impact.
Columbia Sportswear Company's largest supplier is Vietnam, and 25% of the company's footwear originates in China.
If you are looking for high-quality and durable outerwear then opt for Columbia. It puts the focus on innovation and makes sure that all the elements like designing, marketing, manufacturing and distribution in the supply channel are following the sustainability standards. One of its most popular products is the Outdry Eco jacket made from recycled water bottles with no dye and no PFC that can harm the environment.
19. Athleta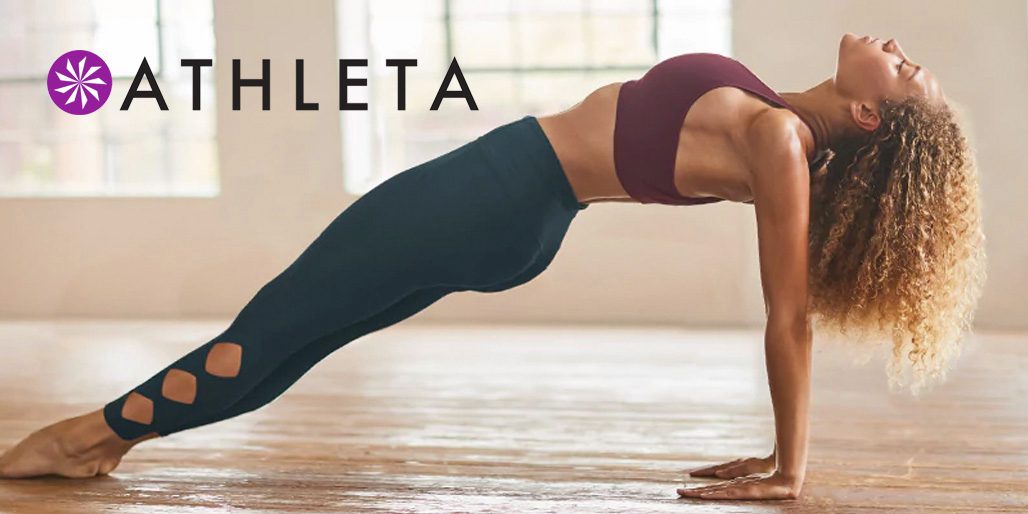 Origin Country: USA
Parent Company: GAP
Founded: 1998
Headquarters: California, U.S.
Products: Women's activewear, athleisure
Net Sales: $321 million (Q1, 2023)
Athleta is a clothing brand that designs clothing for active women and girls. They integrate performance and technical features into their clothing for activities such as running, yoga, swimming, and hiking. Athleta offers a variety of clothing options, including yoga clothing, technical athletic clothing, and athleisure.
Athleta was purchased by its parent company GAP in 2008 for a sum of 150 million dollars. The B-Corp company manufactures the apparel in factories that have certification for fair and safe trade practices. Products of the brand Athleta are available at 125+ stores spread over the USA, through a catalog and on its website. The company has launched two new fabrics which have saved a huge amount of waste from hitting the landfills.
The brand Athleta says that 80% of the products in its portfolio are made with help of sustainable materials using Tencel Modal and Tencel Lyocell, recycled polyester, recycled nylon or organic cotton recycled. It also uses effective finishing and dyeing techniques as part of its work culture.
20. Manduka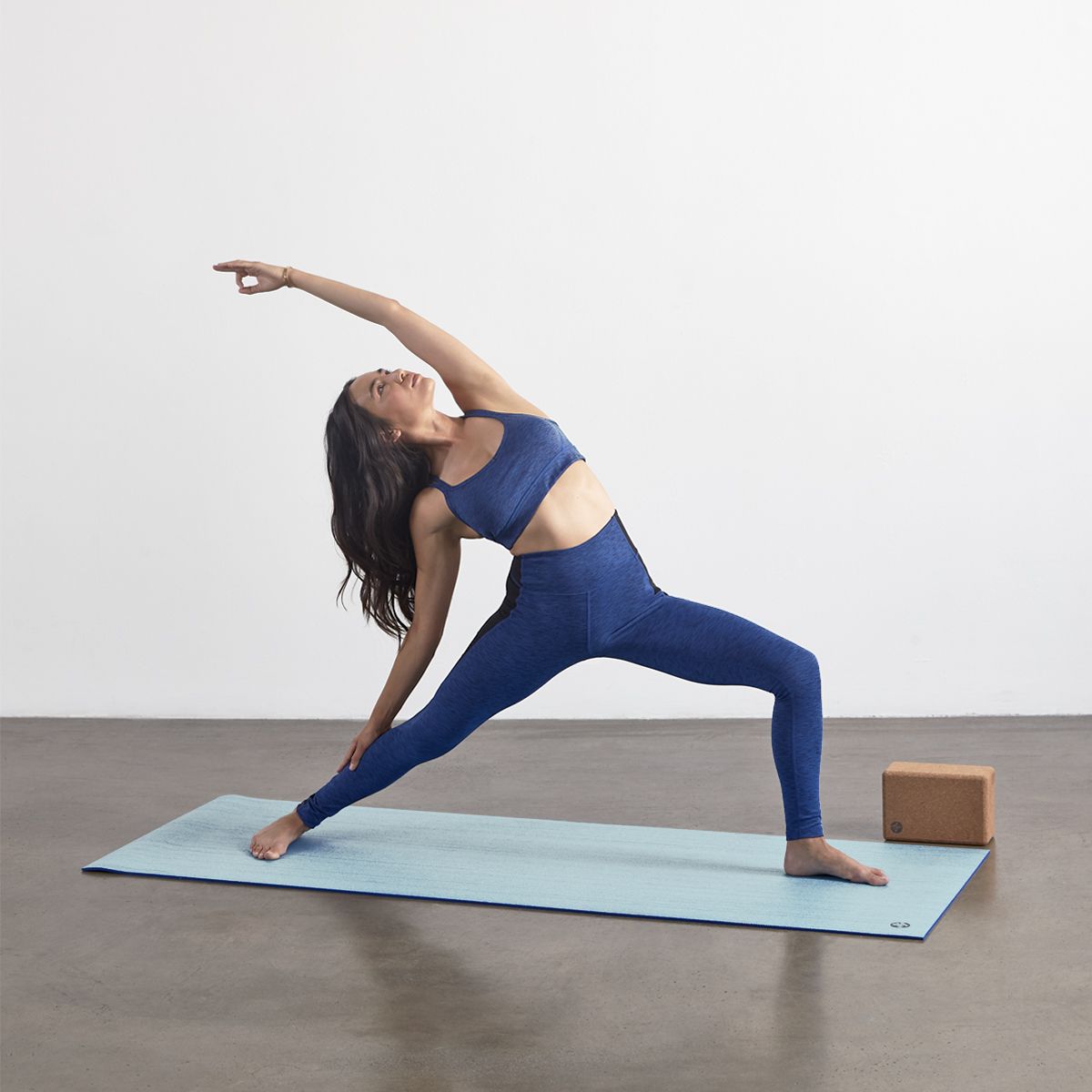 Origin Country: USA
Founder: Peter Sterios
Founded: 1997
Product Kit: yoga mats, yoga pants, workout apparel for men and women and yoga accessories like towels, rubber mats, straps, cushions, etc
Manduka is a company that produces yoga mats, apparel, and accessories. Their products are designed by yogis and trusted by teachers worldwide.
Manduka produces a variety of yoga mats, including the Manduka PRO™ Yoga Mat, which is recommended by yoga teachers worldwide and built to last a lifetime. It features ultra-dense cushioning for superior support, stability, and joint protection. They also offer the PRO Series Yoga Mats, which come with a lifetime guarantee to support your yoga practice
Manduka uses raw materials that are certified by GRS and GOTS as their focus is on ethical and sustainable fabrics. Some of the products are also made from recycled water bottles ensuring minimum waste is filled in landfills.
Manduka, since its inception, has sold more than 2 million yoga mats. Its flagship product is Black Mat PRO which has been specially designed for longevity and maximum usage. Other important collections include Yogitoes, The Equa Round and Manduka PROlite Yoga Mats.
21. Boden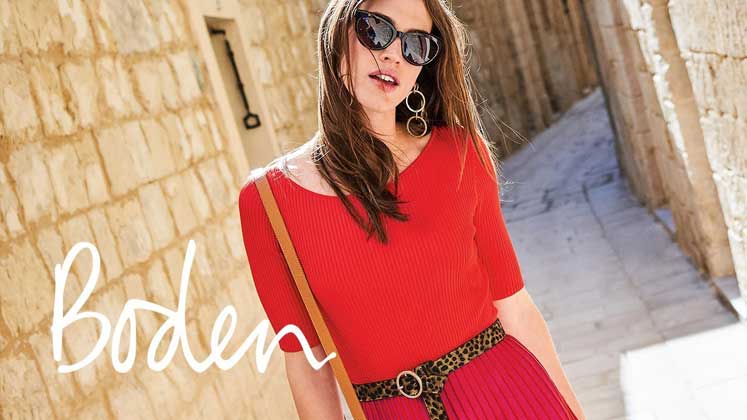 Origin Country: United Kingdom
Founder: Johnnie Boden
Founded: 1991
Headquarters: London, England
Product portfolio: baby, children, women and men's clothing, casual basics, patterned clothes and accessories
Boden is an international clothing retailer known for well-made, colourful and unique clothes that speak of ethical wear. It operates through online stores, catalogue, mail order and two stand-alone stores in several countries like UK, USA, Australia and Germany. Boden is a clothing brand that offers fashion for women, men, and kids.
Boden clothing and footwear is exclusively designed in London, England. The brand focuses on creating timeless British fashion that is designed with love and made to last.
Boden believes in creating stylish lines for the entire family without compromising on its values. The brand is dedicated in its efforts to create garments that will be either polyester free or made from recycled polyester. 60% of the cotton is derived from sustainable sources and by 2023 the company has pledged to 100% usage. All the clothes are shipped in recycled plastic-free packaging.
Boden is a member of the Ethical Trading Initiative that encourages fair labor practices and fair working conditions at every level of manufacturing and ethical practices in the delivery process
22. Kotn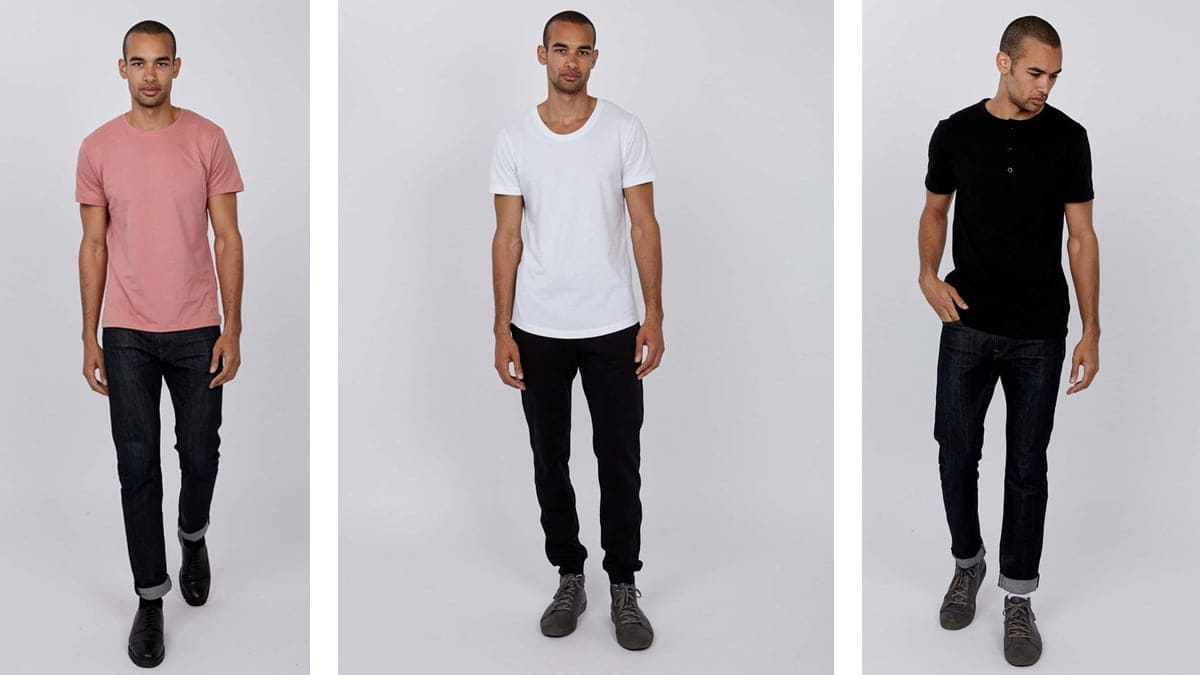 Origin Country: Canada
Founder: Mackenzie Yeates, Rami Helali and Benjamin Sehl
Founded: 2015
Product Range: Eco-friendly loungewear and affordable cotton basics like ribbed bottoms and classic tees for adults, home goods
Kotn is a sustainable clothing and home decor brand that designs quality basics made from 100% Egyptian cotton. The brand is designed in Canada and ethically and sustainably made in the Nile Delta.
The B-Corp brand does not take the help of middlemen and works directly with farmers from 2,079 farms and collaborative communities to cut down on costs and promote the use of 100% organic raw materials. The raw materials are used as fiber for various fabrics like textured jacquard and jersey knits.
Kotn's goal is to create a world of timeless designs that honor the people who make them and the places they're made. The brand started with a simple goal to create a better t-shirt, but has since expanded to offer a range of sustainable clothing and home decor products.
Kotn is committed to ethical practices and funds 10 schools in rural areas of Egypt and advocates for environmental responsibility. The company ensures that its partners pay fair wages and also keeps track of the supply chain for maintaining ethically set standards.
23. Boody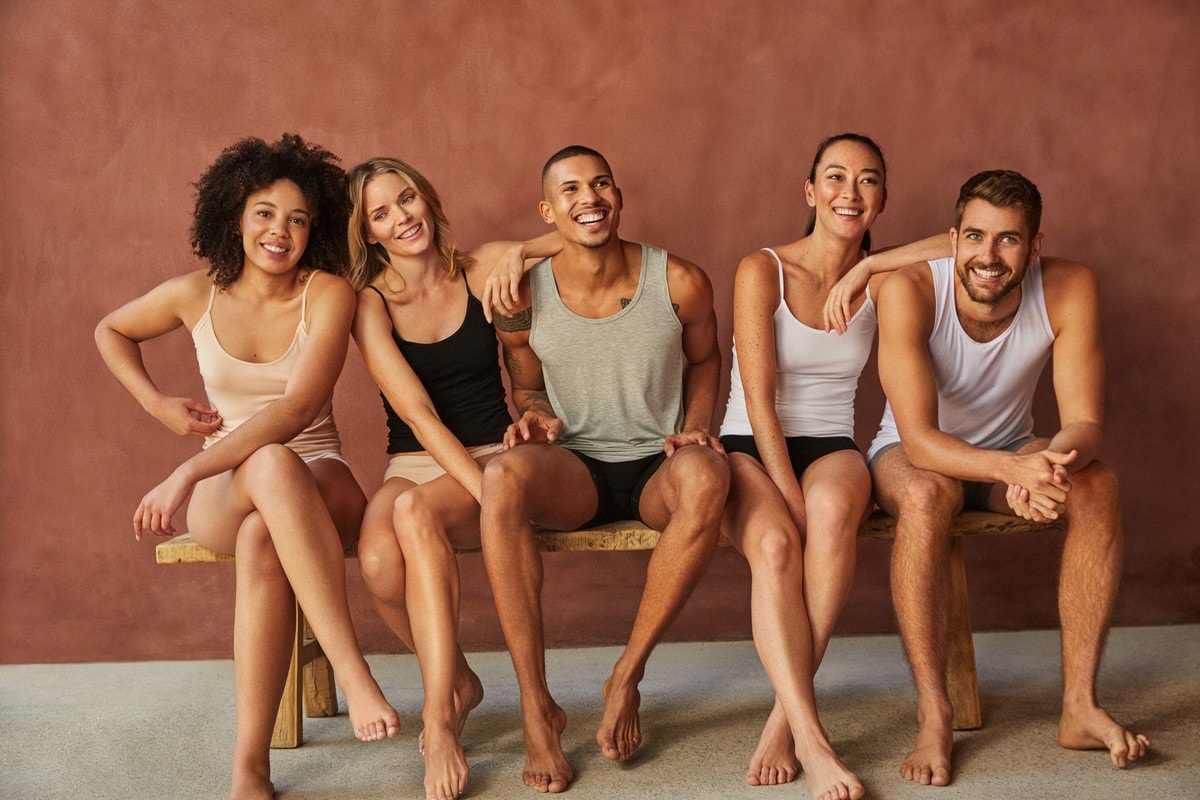 Origin country: Australia
Founders: David Greenblo and Neil Parmenter
Founded: 2007
Headquarters: Melbourne, Australia
Market: Global
Product range: Underwear, sleepwear, activewear, loungewear, swimwear, and socks
Every piece of Boody is created from organic bamboo viscose, which is grown in China in compliance with the international organic standard. Each stalk is 100% natural and free of chemical pesticides thus helping to produce breathable, thermos-regulating and odour-resistant fabrics soft on the skin.
Boody is dedicated to providing wearable, well-made, and timeless clothing that is sustainable and doesn't harm the environment. Boody offers a range of clothing items, including basics, underwear, socks, activewear, loungewear, and organic baby clothes. Their collections are designed for pure comfort and are incredibly breathable and soft.
The brand makes sure that every process from designing, crafting, manufacturing and delivery follows the set standards so that it can proudly boast of being at the top in the ethical fashion industry. It is also the holder of WRAP certification for meeting all the labor conditions.
The factories take the help of state-of-the-art computer knitting machinery so that the fabric waste is minimum and makes sure that the water used in the production process is reused and recycled.  Boody clothing is available in various regions, including Europe and the United States.
24. Happy Earth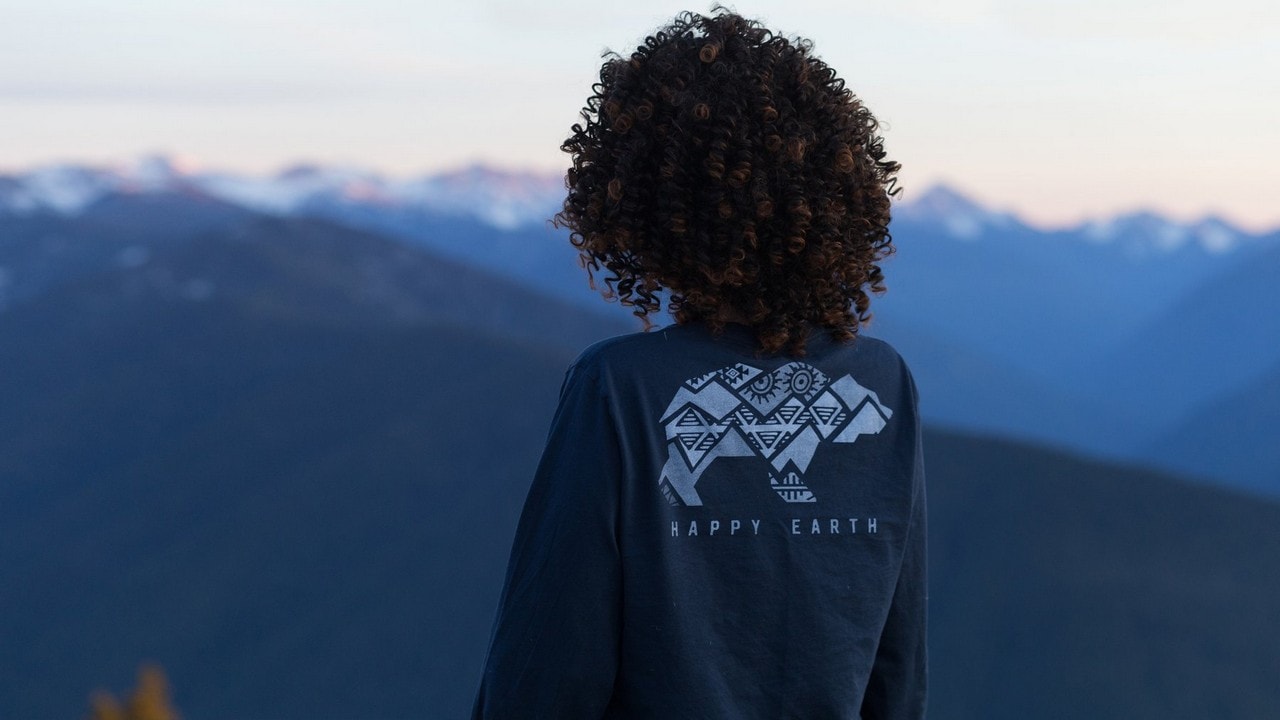 Origin country: United States
Founder: Sarah Smith
Founded: 2015
Headquarters: San Francisco, California
Market: Global
Product range: Underwear, sleepwear, activewear, loungewear, swimwear, and socks
Happy Earth is a sustainable clothing brand that is ethical, vegan, and dedicated to preserving nature. The clothing is made with organic cotton and largely with renewable energy, and the leftover emissions are offset. The company uses eco-friendly shipping materials and never uses animal products. Happy Earth is a benefit corporation and is verified to uphold the highest standards of social and environmental performance.
Happy Earth as the name signifies is about protecting our environment and subsequently mother earth. It is one of the prominent names in the Ethical fashion industry as it uses ethically made organic materials and recyclable and recycled packaging for all its products.
Happy Earth also has an ambassador program where individuals can share the brand and receive stickers, decals, hats, and tees.
Happy Earth has put its onus on zero waste, earth-first, ethical standards and minimum carbon footprint. The B-Corp brand name is a member of "1% for the Planet" and empowers customers to give back with every buy as the money is used for environmental and humanitarian benefits. The popular "Ocean Collection" and "The Forest Collection" are a testimony of its pledge and includes items like blankets, oversized tees, tie-dye apparel etc.
25. tentree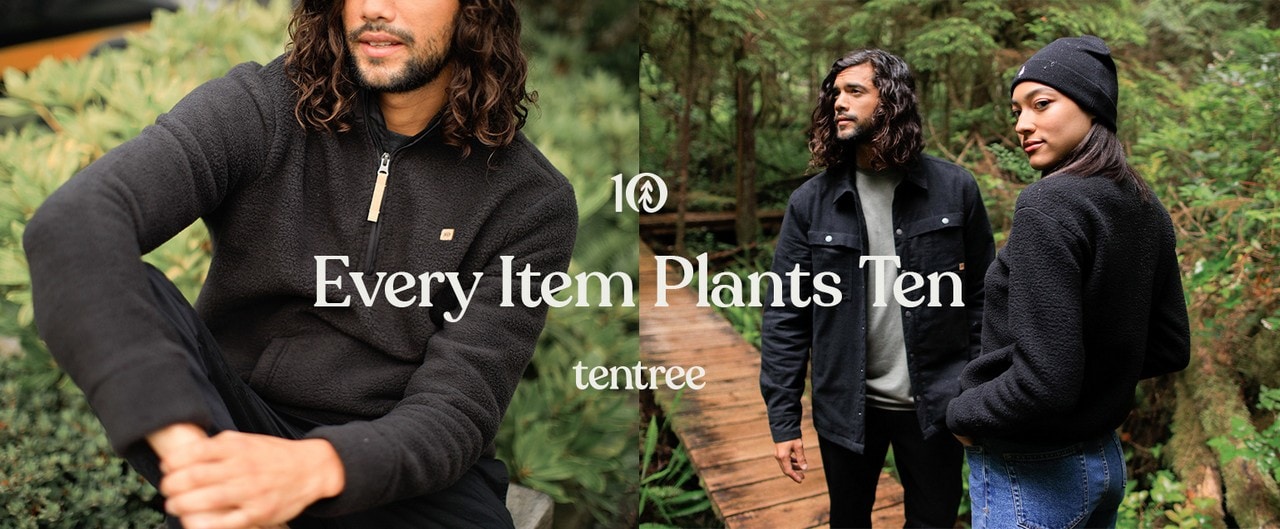 Origin Country: Canada
Founder: Kalam Emsley and David Luba
Founded: 2011
Relocated: Vancouver, British Columbia
Product Range: comfortable apparel for children and adults, bags, hats and accessories
The ethical fashion company Tentree is committed to preserve and protect mother earth and hence offers ethically crafted and designed products to its customers. The motto of B-Corp certified company is "Buy One Plant Ten" and thus plants ten trees for every item purchased. It has planted more than 54 million trees with a goal of one billion by 2030.Tentree offers sustainable apparel and accessories for women, men, and kids.
All of their products are created with an Earth-First approach, meaning they are made in fair, safe working conditions and constructed using only sustainably sourced and recycled materials. Tentree's materials include organic cotton, hemp, recycled polyester, and TENCEL™ lyocell. They make clothing that is soft on the skin and on the planet.
Tentree uses innovative ways to manufacture products that will help to minimize the smallest possible harmful footprint on the earth and create an ethically bound supply chain. The affordable lifestyle brand uses natural cotton, reused polyester or virgin polyester and other eco-friendly fabrics as well as 75% less water than the average to honour its commitment towards sustainability.
26. Quince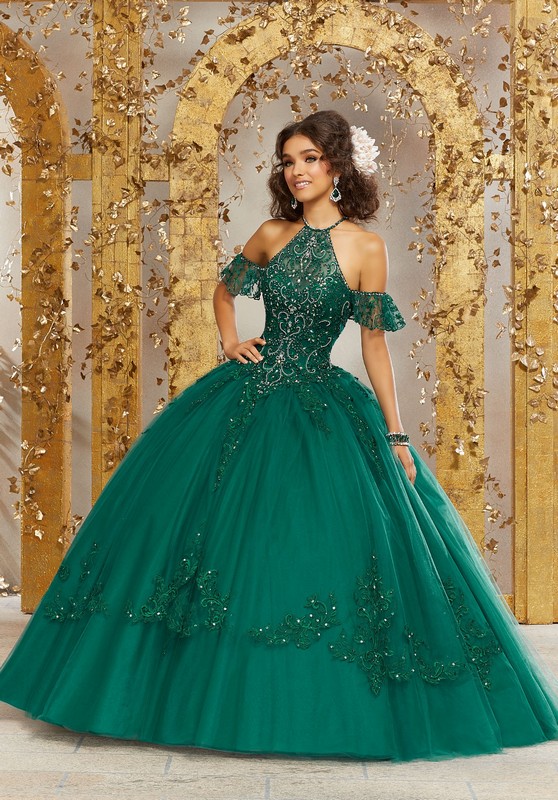 Origin country: United States
Founder: Sarah Smith
Founded: 2015
Headquarters: San Francisco, California
Market: Global
Product range: Underwear, sleepwear, activewear, loungewear, swimwear, and socks
Quince is a direct-to-consumer clothing brand that offers a wide range of products, including dresses, T-shirts, cashmere sweaters, joggers, and more.
Quince is known for using traditionally luxurious and expensive fabrics such as cashmere, silk, imported wool, and linen. Their clothing is designed to be well-fitted and high-quality, often giving the impression of professionally tailored pieces.
The brand also offers men's clothing options that are equally luxurious and well-fitted. Quince's colors are deep and saturated, blending well with existing wardrobes. They offer a variety of essential pieces that are timeless and versatile.
Quince is one of the top sustainable fashion brands with OEKO-TEX certification that puts the onus on Bluesign, eco-friendly packaging, low design costs, minimal corporate overheads, directly sourced and fair labor practices.
Quince follows a manufacturer-to-consumer model, allowing them to offer high-quality essentials at affordable prices. Customers have found value in their products, with many items being worth trying. Quince is committed to making exceptionally high-quality essentials accessible to customers.
Overall, Quince is a reputable clothing brand that offers sustainable and high-quality clothing at affordable prices. Their range of products and focus on quality make them a popular choice for customers looking for affordable basics and luxurious fabrics.
27. Thought Clothing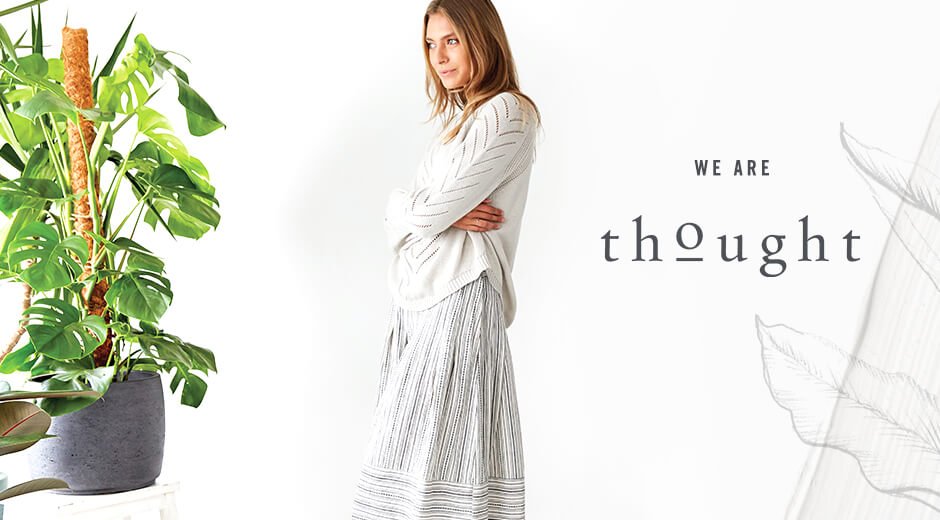 Origin Country: Australia
Formerly: Braintree Clothing
Founded: 1995
Headquarters: London, United Kingdom
Re-launched in the UK: 2002
Relaunched as Thought Clothing: 2017
Product Range: Apparel, loungewear for adults, socks and accessories
Thought Clothing is an eco-friendly fashion brand that creates ethical and sustainable clothing collections for women and men. They prioritize using organic and recycled materials in their designs.  Thought Clothing was founded in Australia in 1995 and launched in the UK in 2002. They have been a family-run business since their inception.
Thought Clothing uses natural fabrics like bamboo, hemp, and organic cotton in their clothing. They also incorporate recycled materials, such as recycled polyester and regenerated nylon. Their goal is to create comfortable and affordable clothes that are environmentally friendly. The wardrobe is full of color and awesome styles perfect for every occasion. The brand makes sure that every piece is unique and ethically crafted before selling it on its e-commerce platform.
In compliance with sustainable standards Thought Clothing has put the onus on fabric innovation, zero plastic packaging, GOTS certificate, OEKO-TEX certificate, vegan glues, virgin cotton labels, fair trade and 100% biodegradable garment bags.
28. Ref Jeans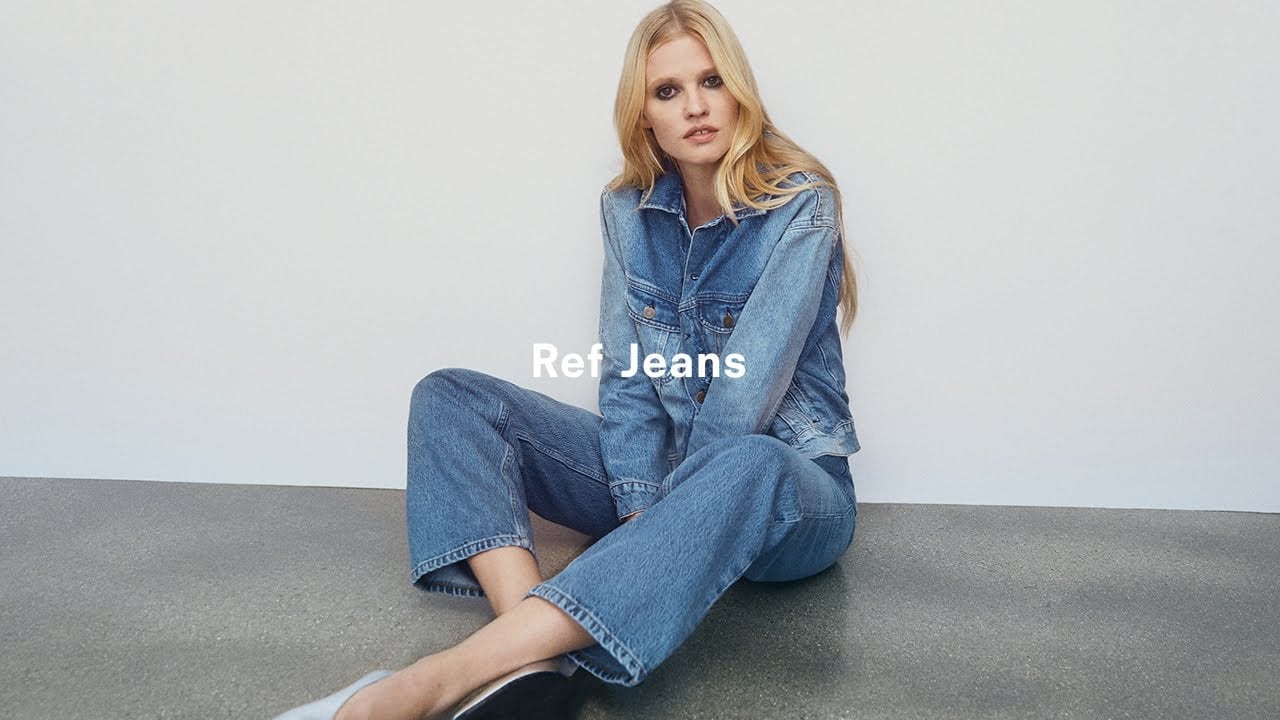 Origin country: United States
Founder: Sarah Smith
Founded: 2015
Headquarters: San Francisco, California
Market: Global
Product range:  Women's apparel, capsule wardrobe, fashion-forward jeans
Ref Jeans was launched by the renowned brand Reformation to create affordable and ethically manufactured denim. The brand uses eco-material standards, ethical practices, organic cotton and Tencel, rescued deadstock fabrics, low impact materials with very less amount of water compared with other brands to manufacture all its products. Reformation uses only 1/3 the amount of water typically used to make a pair of jeans.
Ref Jeans come in a variety of styles and fits, including high-rise skinny jeans and straight leg jeans. Ref Jeans are priced starting at $98 USD.
Ref Jeans are designed and shipped from the Los Angeles facility and with help of sustainable partner factories located around the world. The brand ensures positive social and environmental impacts at all levels of the supply chain. Ref Jeans is a 100% carbon neutral company committed to being climate positive by 2025
29. Girlfriend Collective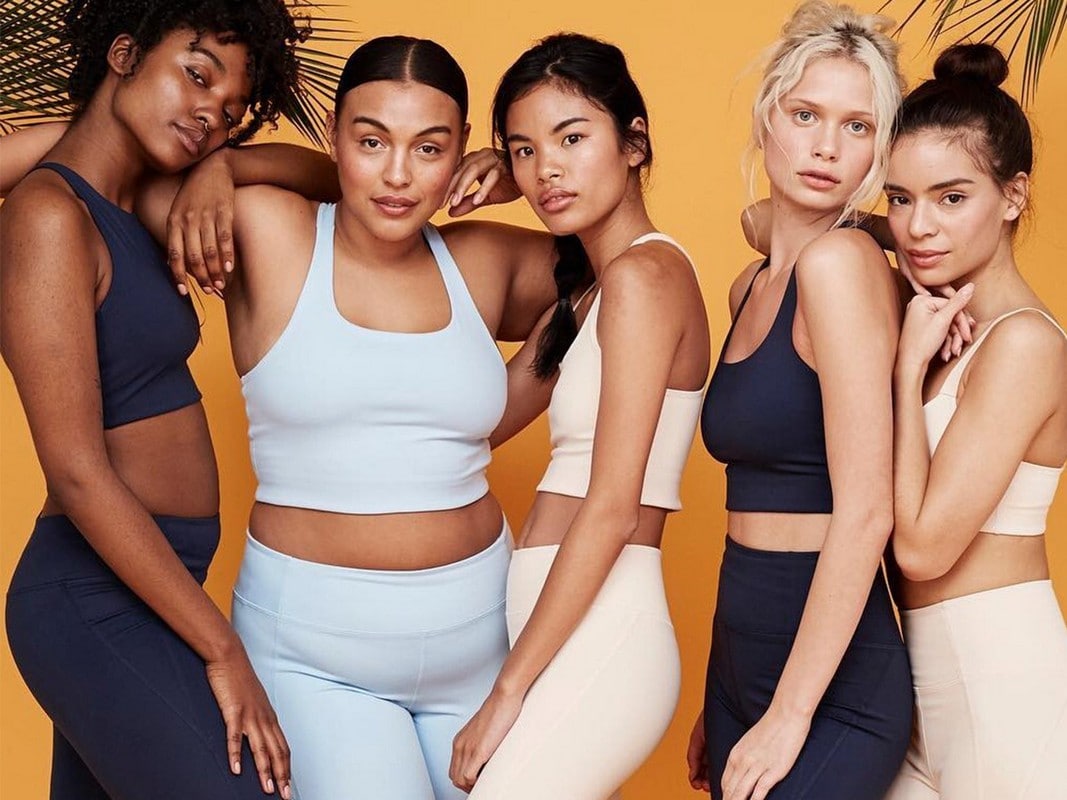 Origin Country: USA
Founder: Quang Dinh and Ellie Dinh
Headquarters: Seattle, Washington, U.S.
Market: Global
Product Range: activewear, innerwear and apparel
Girlfriend Collective is one of the top ethical fashion brands in the world with a focus on eco-friendly and fashionable activewear. The products are affordable and in varying sizes from 6XL to XXs so that maximum people can make a purchase. The product line includes tees, leggings, shorts and bras made from ECONYL yarn.
Girlfriend Collective is known for its inclusive sizing, offering a wide range of sizes to accommodate different body shapes and sizes. They believe that health and wellness come in many forms and that representation matters.
Girlfriend Collective has decided to use the trash as its raw materials and thus creates fabrics made from waste products like discarded fishing nets, discarded carpets, bottles etc. Most of their pieces are also recyclable through their garment takeback program called ReGirlfriend. People who buy from this brand are indivertibly supporting an ethical work environment.
This was all about Sustainable Clothing Brands. If you want, you can shift to sustainable clothing and get better quality clothes as well as help our one Earth.
Liked this post? Check out the complete series on Lists