Yogurt is a healthy option that can be eaten at any time of the day and has become an all-time favorite of kids and grown-ups alike. A good quality yogurt has enough nutrients, healthy fats, and muscle-building proteins to support the digestion process and promote the overall health of a person. Prices of yogurt cartons depend upon the brand, the ingredients used along with the durability factor as well as its nutrient content.
Dairy aisles are filled with several options of Yogurt in the consumer market, for instance, Greek Yogurt, Australian Yogurt, European Yogurt, American Yogurt, Probiotics yogurt, and Icelandic Yogurt. These come in various flavors and tastes to suit individual preferences. The goal of the article is to offer its readers a comprehensive list of all the top yogurt brands so that consumers can make comparisons and choose the one that will meet their personal needs and requirements.
Top 11 Yogurt Brand
1. Chobani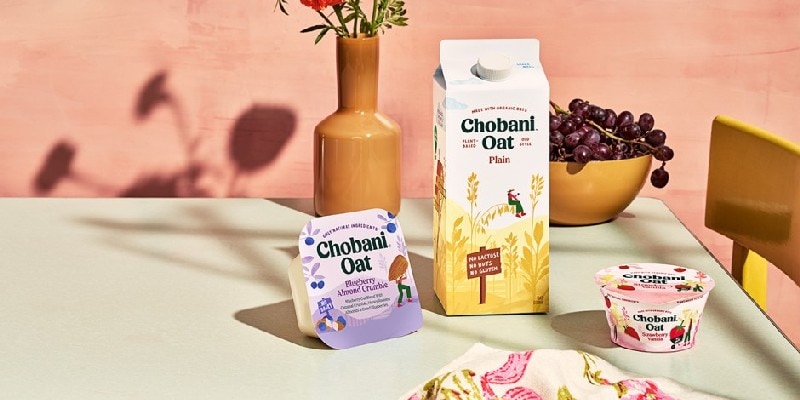 Chobani is currently the top yogurt brands in the world as the brand is credited with bringing Greek Yogurt into the forefront of the dairy products. It was founded in the year 2005 by a Turkish origin Hamdi Ulukaya, who arrived in the United States as an immigrant and was later responsible for establishing this brand.
Chobani is associated with the food processing industry as it deals in Greek-style Yogurt that is thick and has a higher content of protein than the traditional Yogurt. It has the largest facility for Yogurt in the world and is the top-selling brand in the United States of America.
It is available as blended, plain, and savors Yogurt, and the diversified product portfolio of Chobani Yogurt includes Chobani Greek Yogurt Apricot, Chobani Greek Yogurt Raspberry, and Chobani Greek Yogurt Strawberry. It also has a less sugary version that is available at every grocery store. Chobani products are available online, and it is easy to choose the online recipe section.
2. Siggis's Products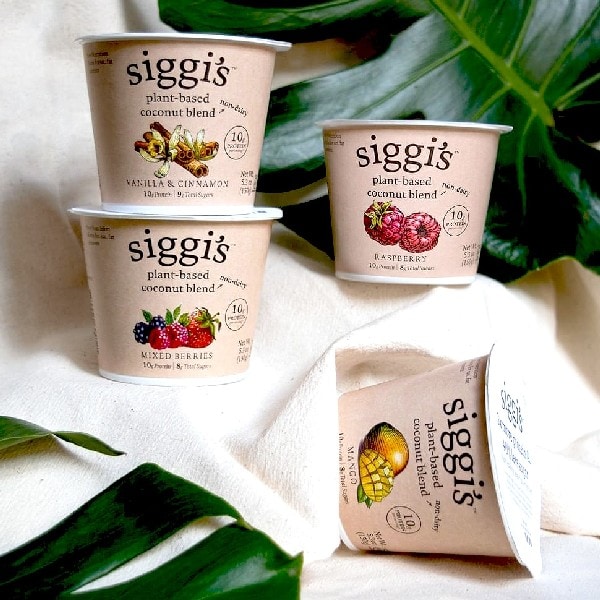 Siggi's Dairy is an American brand that was found in the year 2006 by its founder Siggi Hilmarsson. It is associated with the dairy industry and deals in skyr, which is an Icelandic version of Yogurt. By the year 2017, the brand Siggi's had become one of the best-selling brands of Yogurt in the United States. In the year 2018, it was purchased by French company Lactalis, which announced that the brand would continue to run independently.
One can know a lot about a brand through its tagline, and so is the case with Siggi's. "Simple Ingredients, Not a Lot of Sugar" is what it says and is extremely self-explanatory. Siggi's is one of the top yogurt brand and boasts of high protein, thick and creamy products. These are made without artificial flavors, colors, preservatives, sweeteners or thickeners.
Some of its popular items in the product portfolio are available as whole milk yogurt, low-fat Yogurt, nonfat Yogurt, triple cream yogurt, no-added-sugar Yogurt, and lactose-free Yogurt. It also sells yogurt tubes specially made for kids and a drinkable yogurt by the name of filmjolk.
3. Noosa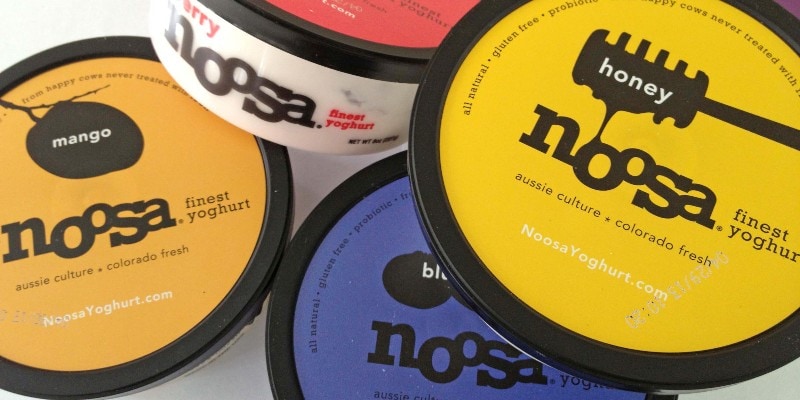 The credit for the brand Noosa goes to its co-founders' Australian origin Koel and a Colorado farmer Rob, who decided to launch this dairy brand. This creamy Yogurt is a mixture of fresh fruits, honey and Yogurt and has managed to make a unique name for itself as one of the top yogurt brand. It is available at Family Fare supermarkets, Hy-Vee, Walmart, Kroger, Target and Whole Foods.
By the year 2010 Noosa was offering its consumers four flavours mango, raspberry, blueberry and honey. Currently, the product portfolio has expanded to include numerous options like coconut, lemonade, raspberry, lemon, strawberry, vanilla, pumpkin, maple, passion fruit etc. The brand Noosa is also credited with Noosa Mates Line of Granola plus Yogurt in flavors like blueberry walnut granola and caramel chocolate pecan.
4. Fage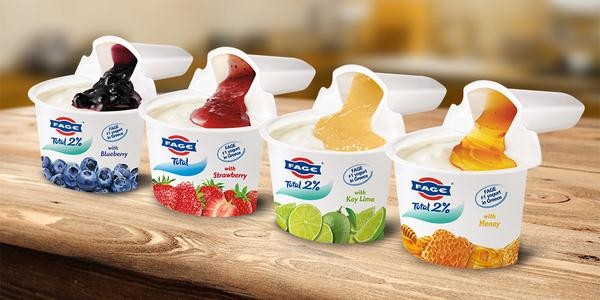 Fage is an international company of Greek origin that was found in Athens. This private company is associated with the dairy industry and deals in both Yogurt and Greek Yogurt. In the year 1974, the company opened its Yogurt manufacturing factory and then introduced several new varieties and flavours. In the year 1981, it started exporting Yogurt to the European market and with time spread its presence in more than forty countries. Currently, Fage yogurt is available in baker's Stores, Hy-Vee, Fresh Thyme, Walmart and Target.
Fage Total was the first strained Yogurt that was introduced commercially, and it became a massive success in the international scene. This all-natural Greek strained Yogurt was available in zero percent, two percent, and five per cent. Its product line also includes a Split Cup option which has Yogurt as the base and additional toppings. Some of the flavors are pear, mixed berry, cherry, honey, key lime, blueberry and raspberry. There is also a crossover line that includes yogurt blends and crunchy toppings.
There are also vanilla with brownie bites, caramel with roasted almonds and coconut with dark chocolate. Fage brand is determined to create natural Yogurt, and this is why its products are free of artificial preservatives and sweeteners.
5. Stonyfield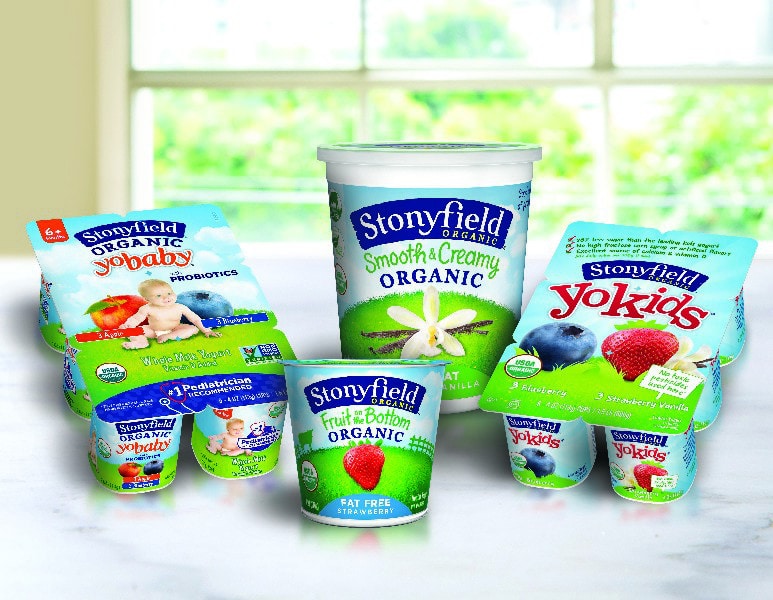 Stonyfield Farm was found in the year 1983 by its co-founders Samuel Kaymen and Louise Kaymen. Currently, it acts as a subsidiary of its French origin parent company Lactalis. The brand is associated with the dairy industry and deals in Yogurt besides other dairy products.
Stonyfield is an all-organic brand whose product portfolio includes frozen Yogurt, Greek Yogurt and flavoured Yogurt, for instance, Stonyfield Organic Probiotic Yogurt Vanilla, Whole Milk, Stonyfield Organic Greek Yogurt Plain Whole Milk and Stonyfield Organic Creme Caramel Frozen Low Fat Yogurt.
6. Danone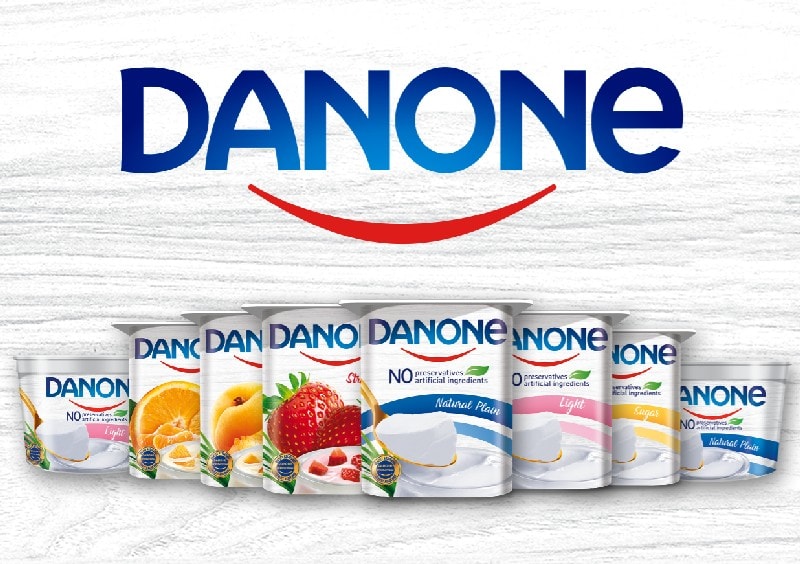 Danone is a French brand founded in the year 1919 by its founder Issac  Carasso. The brand is famous by the name of Dannon in the United States. It is associated with the food processing industry and deals in Yogurt besides other products. By the year 2019, the brand's presence had spread to nearly one hundred and twenty markets.
Danone is a revolutionary brand with a wide range of product portfolio that includes more than two hundred dairy products. It offers several varieties of Yogurt like Wallaby Organic, Naturals, Plain Yogurt, Fruit on the Bottom, Oikos, Whole Milk Yogurt, Lowfat Yogurt, DanActive, Activia, Light & Fit, and Creamy Yogurt, etc.
7. Voskos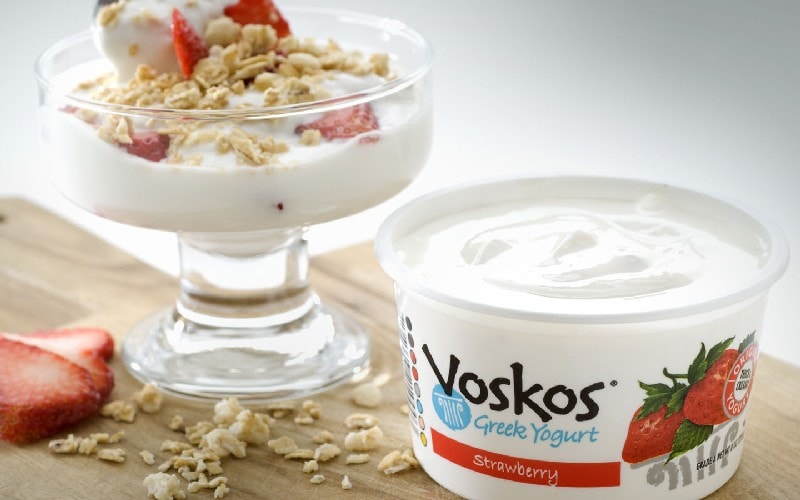 Voskos is a private brand that is produced by Sun Valley dairy in California. It was launched in the year 2009 and with time became one of the top yogurt brans. Voskos is associated with the food processing industry and deals in strained Yogurt. The brand Voskos is available only in the United States in places like Chicago and California.
Voskos from the onset has followed the traditional method of preparing Yogurt for a sustainable and healthy future. This is why it has put its onus on a product that is free of hormones, antibiotics, gluten, and preservatives. Voskos Yogurt is available in family size containers, as multi-serving and also single-serving options.
The product portfolio includes Voskos Original Yogurt, Voskos Nonfat Raspberry, Voskos Fruit on the Bottom Blueberry, and Voskos Original Greek Honey. The most preferred options are nonfat yogurts in flavors like blueberry, strawberry, and peach.
8. Yoplait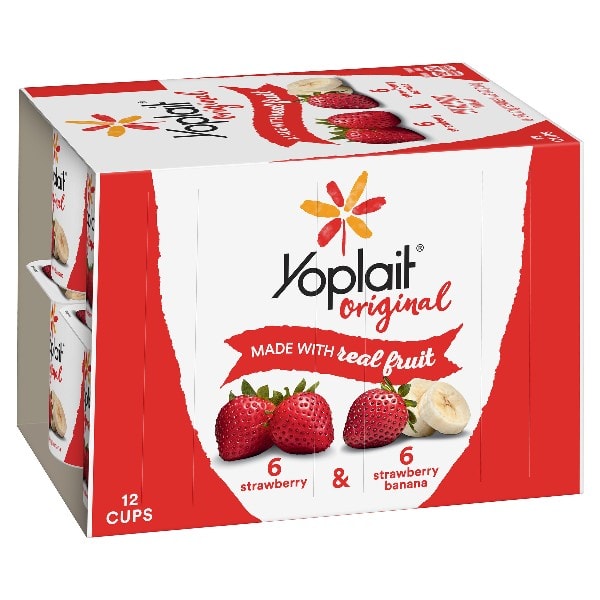 Yoplait is one of the largest and top yogurt brand in the world. It is co-owned by French Dairy Cooperative Sodiaal and American based company General Mills. Yoplait has the distinction of serving its products in every nook and corner of the world through the franchise. Consumers can easily get hold of the Yogurt at most grocery stores.
Yoplait has a wide range of product portfolio that includes Mix-Ins, Fruit side, Girl Scouts, Lactose-Free, Whips, Light, Original and Seasonal yogurts. The Greek yogurt product portfolio includes seasonal options, Greek 100 Whips, and Greek 100 Protein. Its product kitty for kids includes Kid Cups and Go-Gurt.
9. Anderson Erickson Dairy Products Brand
Anderson Erickson Dairy is a Midwestern company based in Des Moines, Iowa. It is associated with dairy products and deals in several products including traditional Yogurt in three styles Yolite- a fat-free product, whole milk, and low fat. The products are available only in the United States and that too in places like South Dakota, Kansas, Nebraska, Wisconsin, Minnesota, etc.
The brand has been in the yogurt business since the 1950s, and with time it has increased its combinations and options in flavors. Every serving of the Yogurt offers five essential nutrients to the consumer like Vitamin D, Potassium, Protein, Magnesium and Calcium. The brand uses natural vegetable and fruit juices for colors and not any artificial flavor or color.
Anderson Erickson Dairy has a diversified product portfolio that includes products like Anderson Erickson Low Fat Peach Cobbler Yogurt, Anderson Erickson Low Fat Banana Vanilla Yogurt and Anderson Erickson YoLite Yogurt
10. Brown Cow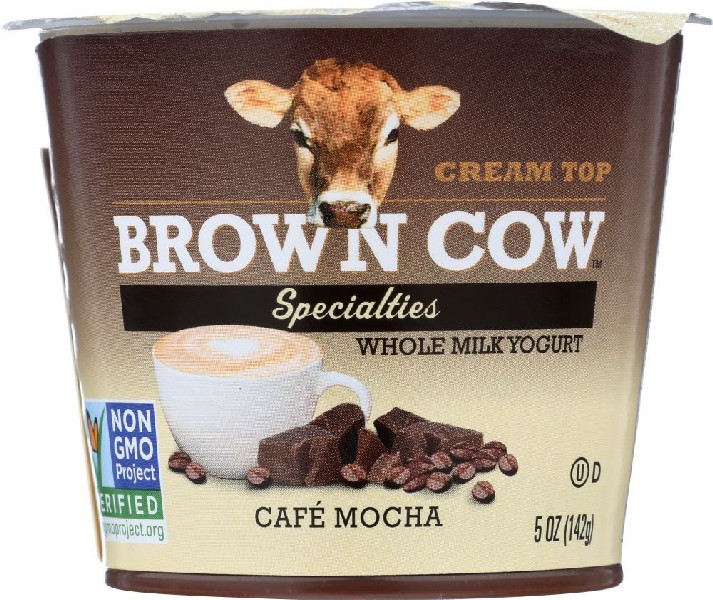 Brown Cow is one of the top yogurt brand introduced in the year 1975. It is an American brand that is owned by its parent company Stonyfield Farm since the year 2003.  The brand Brown Cow uses Non-GMO verified ingredients and avoids artificial preservatives as well as components. It also uses the whole milk of cows that have not been subjected to growth hormones.
Brown Cow is associated with the dairy industry and deals in Cream-Top Yogurt. Actually when the milk is not homogenized a layer of cream rises at the top and forms a rich cream of Yogurt. The brand specializes in making this Yogurt which is very popular in the consumer market.
The product portfolio of Brown Cow Yogurt includes Brown Cow Whole Milk Yogurt in different flavors like Plain, Maple, Apricot Mango, Blueberry, Coffee, Cherry Vanilla Chocolate, Peach, and Strawberry.
11. Nancy's Organic Dairy Products Brand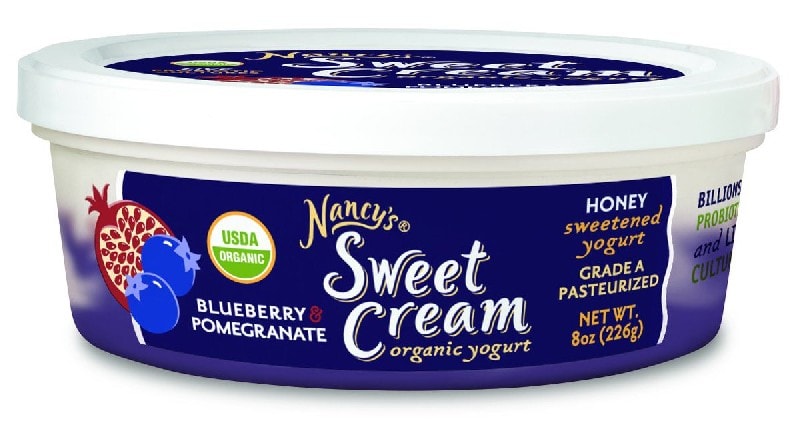 The first batch of Nancy's Yogurt was introduced in the year 1970 and since then has become one of the top yogurt brand in the world. It is associated with healthy and authentic yogurt products with probiotics culture.
Nancy's Organic is loved by one and all because of its delicious flavors, and as it is rich in probiotics. It is also possible to get it in bulk servings that can last for a few days. The Yogurt is gluten-free and unsweetened. Moreover, the whole milk that is used comes from dairy farms that have pledged not to use artificial growth hormones. This is why Nancy's Organic Yogurt is creamy, rich, and fresh.
The coolant properties and low-calorie content have made this dairy product a household choice in every part of the world. The threat of lifestyle diseases has encouraged its consumption amongst the health-conscious people who also love its refreshing taste. Yogurt has managed to make a niche place for itself in the market and has resulted in an ever-growing industry that is expanding right and left.
Thank you for reading our article about yogurt dairy brands and organic brands products!
Liked this post? Check out the complete series on Lists