Entrepreneurial culture is booming around the world. Many successful young entrepreneurs are now the owners of some of the top businesses functioning all across the globe.
That is why we thought to come up with a post that talks about 15 top young entrepreneurs in the work you can take inspiration from. So, without any further ado, let us start delving into their world-
Top 15 Young Entrepreneurs 
1. David Karp, founder of Tumblr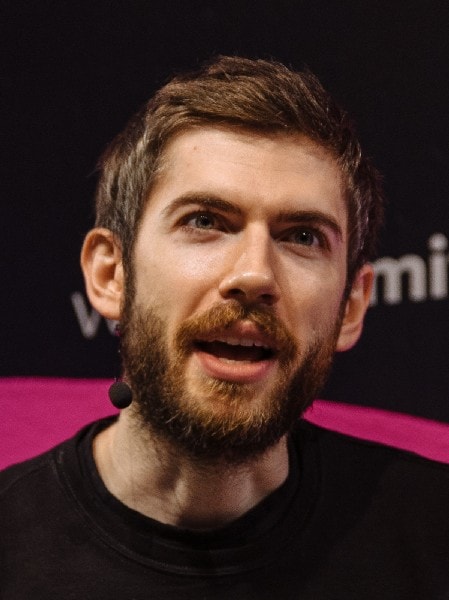 The founder and CEO of the blogging platform, Tumblr, David Karp, is one of the youngest and successful entrepreneurs in the world.
In 2007, when he was well aware of blogging platforms and several video networks, he launched Tumblr. This website is considered one of the most successful microblogging websites which made Karp a millionaire.
Back in August 2009, by Business week, Karp was considered the Best Young Tech Entrepreneur.
Then in 2010, in MIT technology revise TR35, he was named as one of the 35 innovators under the age of 35. Further in 2013, Yahoo! Was allowed to acquire Tumble for $1.1 billion. Later in 2017, he announced that he would be leaving that company.
2. Mark Zuckerberg, founder of Facebook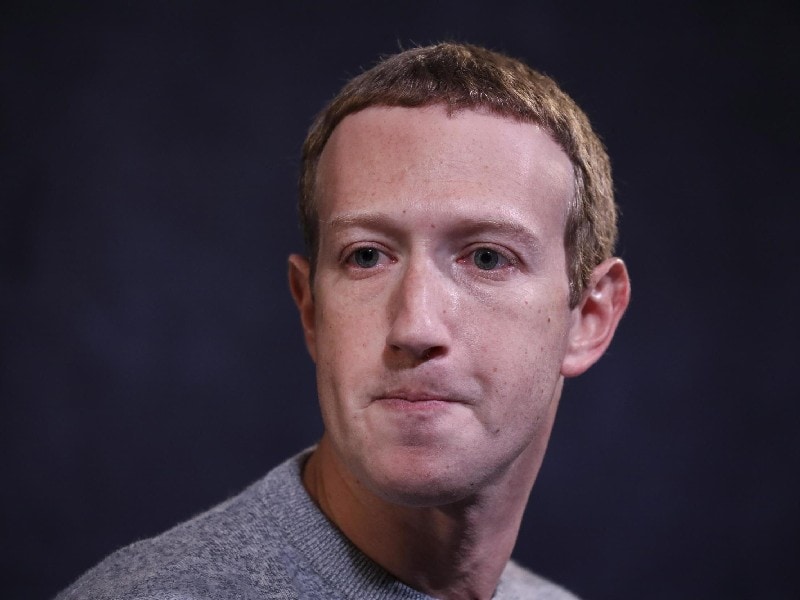 Mark Zuckerberg, an American entrepreneur, has taken over the world.
Everyone must be aware of who Mark Zuckerberg is, and if your answer is no, then you must be someone who is lives in a dreamy world. Because Zuckerberg is the person who founded Facebook, and everyone is familiar with this application. His net worth is around $76.7 billion, as per January 2020.
He launched Facebook on 4th February 2004, and this was the turning point in his life. The ultimate reason for starting this app was to select college campuses, but it expanded promptly.
In 2007, when he was 23, he was declared the youngest self-made billionaire of the world. Last year, in 2019, he was the only person under 50 who was included in the Forbes in 10 richest people list, and only under 40 in Top 20 list.
3. Pete Cashmore, CEO of Mashable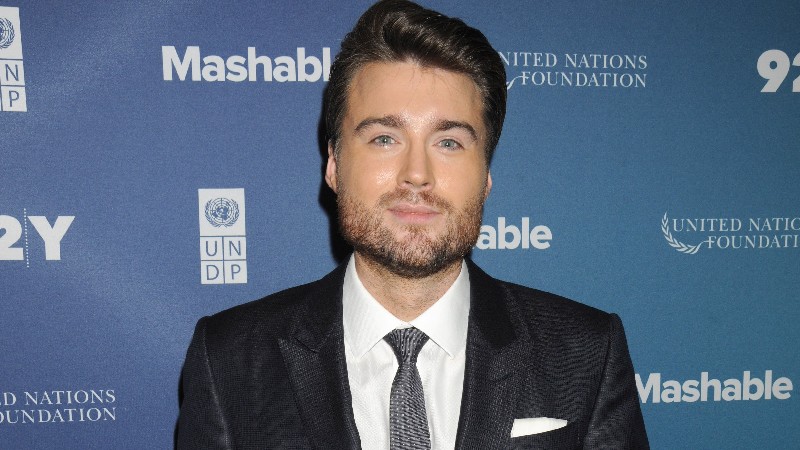 Pete Cashmore founded a popular blog named Mashable. He founded it when he was 19, in the year 2005.
He has a net worth of $ 95 million. He is a well-known person in the entertainment industry, and his company is quite popular on social media as well. Not merely entertainment but daily news and gossips are also into Cashmore.
In 2009, he was considered as one of the "top 25 web celebs" and that too under 30 categories. Also, in the "top 10 game changers, 2009" of Huffington post included his name in it.
Further in 2012, amongst 100 most influential people, he marked his name under Times magazine. Later in 2017, Mashable for 50 million dollars was sold to Ziff Davis.
4. Catherine Cook, Creator of MyYearBook.com 
Catherine and her brother Dave Cook became one of the successful youngsters who hit the club of millionaires.
She was just 15 when she launched Myyearbook.com because at that time she and her brother were at school and they decided to launch their yearbook on a higher platform. Therefore, it was launched and further merged with ad-supported sites.
It allowed the users to post quizzes and other materials about the studies.
And by 2006, the site got up to 4.1 million dollars venture capital funding.
Also, the number of members increased to 3 million worldwide. Both the siblings reported that the annual sales if the company was of about seven figures.
5. Dustin Moskovitz, co-founder of Facebook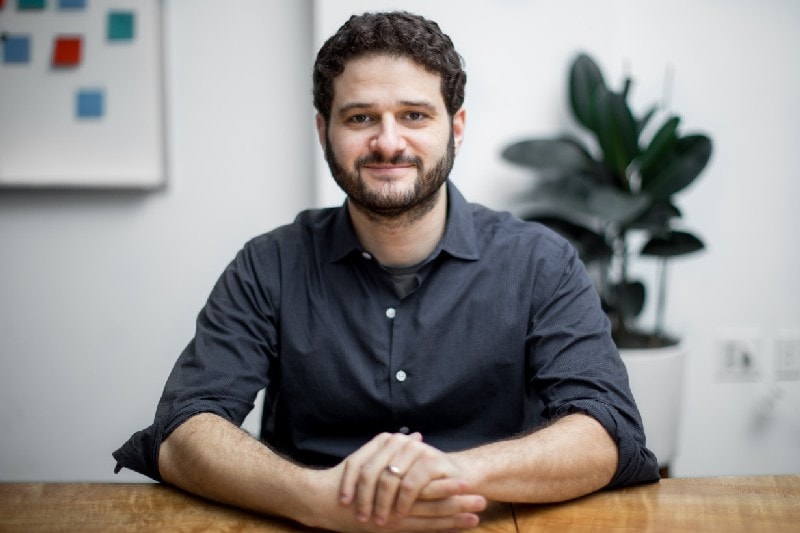 Dustin Aaron Moskovitz is an American entrepreneur and the co-founder of Facebook, along with Mark Zuckerberg and others.
Yes, you heard right, he is also one of the co-founders of Facebook, but people are less familiar with his name. Back in 2008, he left Facebook and started his own business, Asana. It is a company that tackles the difficulties of collaborations in the workplace.
The net worth of 12 billion dollars of Dustin Moskovitz has made him one of the richest and successful young entrepreneurs in the world. After Asana, he co-founded Good Ventures in 2011. Further, he was considered one of the world's youngest self-made billionaires in 2012.
6. Hart Main, Scented Candles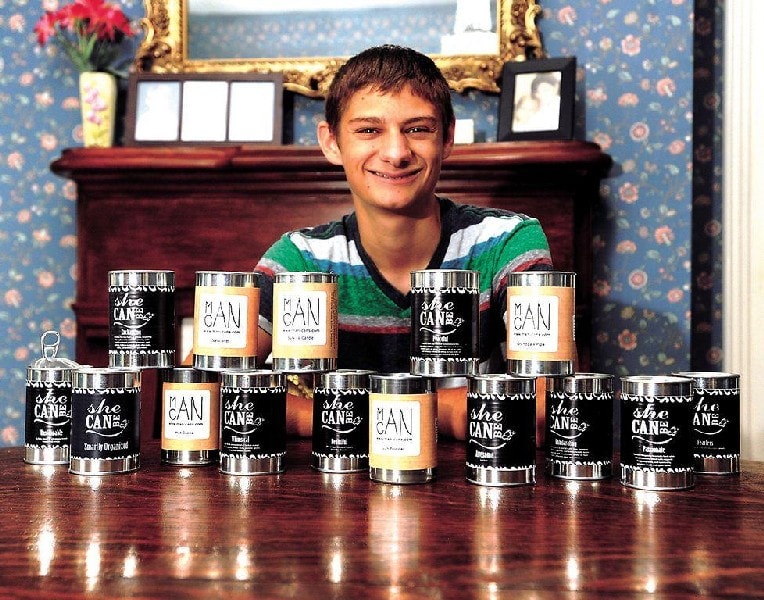 A teenager of 13, in 2010, invented some scented Candles that made his life pleasant and successful.
Hart Main was this kid, and he decided to start his own business/company. He established a company and named it ManCans. That ManCans was about the scent if manly essence that came in a soup can.
The scent in ManCans had Hot Coca, New Mitt, Grandpa's pipe, root beer, gun powder, Santa's beard, Dirt, Cigar, New car, campfire, sawdust, New York Style Pizza and several others. These ManCans helped Hart Main in becoming a successful entrepreneur.
7. Jack Kim, founder of Benelab     
  
The social entrepreneur and founder of Benelab is Jack Kim.
He was in his freshman year when he started making websites and suddenly realized that he could use these ideas to build a website to do charity. Finally, a none profitable search engine, Benelab was founded "to make philanthropy easy and more accessible".
His goal is to get the business to 100,000 dollars at least before his high school ends. This initiative was taken to donate 100 per cent of ad revenue to charity. He is someone who loves soccer and his non-profit venture.
8. Matthew Mullenweg, founder of WordPress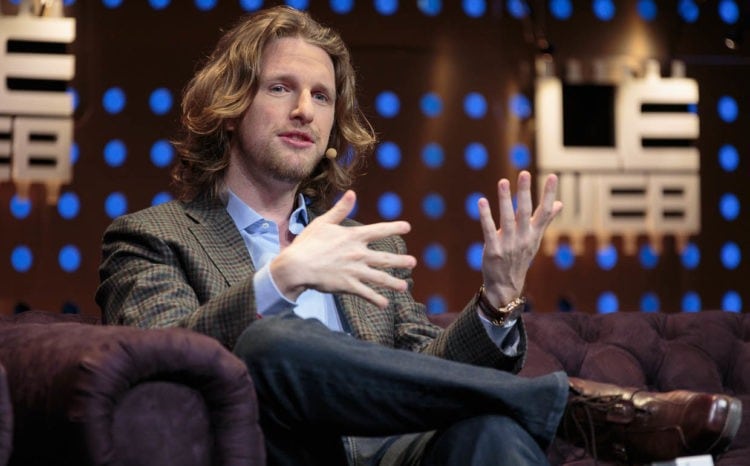 Matthew Charles "Matt" Mullenweg is a web developer and American entrepreneur.
An alumnus of the University of Houston is the founder and head developer of WordPress. He founded Automattic, this was an internet company, and its brand included WordPress.com, Gravatar, VaultPress, and several others, including Tumblr.
WordPress now has become one of the most prominent and leading platforms for blogging. Almost every blogger nowadays has a website through WordPress, where they are sharing anything that interests them. It can be about their writing or any form of news or even pictures. Everything is easily accessible in WordPress.
9. Varun Agarwal, film-maker and entrepreneur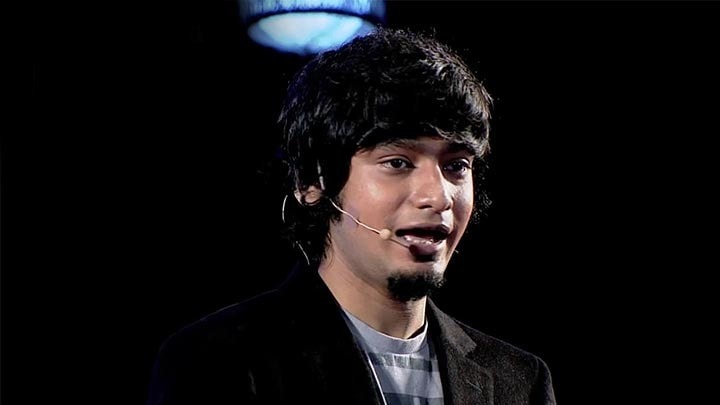 An Indian entrepreneur, author, and film-maker, Varun Agarwal is considered one of the richest and youngest entrepreneurs.
He authored a national bestseller, How I Braved Anu Aunty and Co-Founded a Million Dollar Company. He has founded several companies like Alma Mater, and Grades don't matter.
The previous one was found as an online store for merchandise, preferably for college students. It had a Do-It-Yourself tool where online T-shirts and other stuff could be made.
Meanwhile, Grades don't matter; it was an online platform that provided education by professionals.
10. Blake Ross, creator of Mozilla Firefox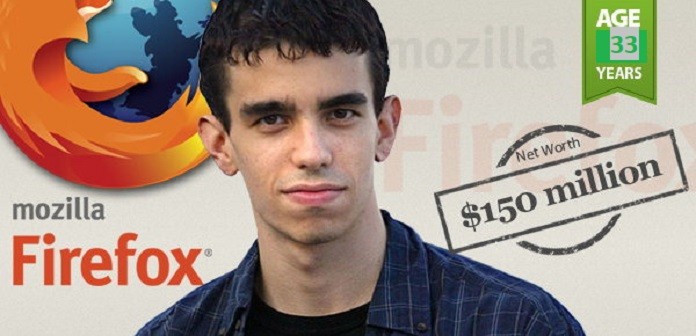 An American Software engineer, Blake Aaron Ross is well-known as the co-creator of one Internet browser "Mozilla Firefox".
A student from Stanford University in 2003 became one of the most successful young entrepreneurs in the world. He launched Mozilla Firefox when he was just 19; it was in November 2004.
Firefox reached 1000 million downloads in not more a year. In 2005, he was part of Rolling Stone magazine's hotlist. He further wrote, "Firefox for Dummies" that was published on 11th January 2006. In 2016, he realized that he has Aphantasia, a condition when the individual is unable to visualize anything.
11. Charlotte Fortin, founder of Wound Up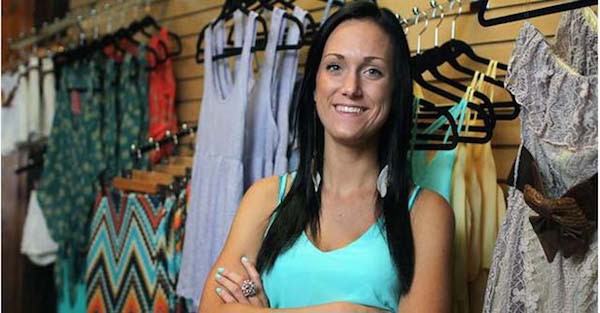 A high school graduate builds her own business- Wound Up, inspired by her father and grandfather.
Wound Up is providing dressing materials to women having age between 18 to 40. The dressing materials include shorts, skirts, blouses, and other dresses.
Charlotte credits the experience for becoming conscious and responsible in her life. Charlotte works as many as nine hours a day. But, despite working rigorously, she still spends quality time with her friend circle.
12. Caine Monroy, Arcade Owner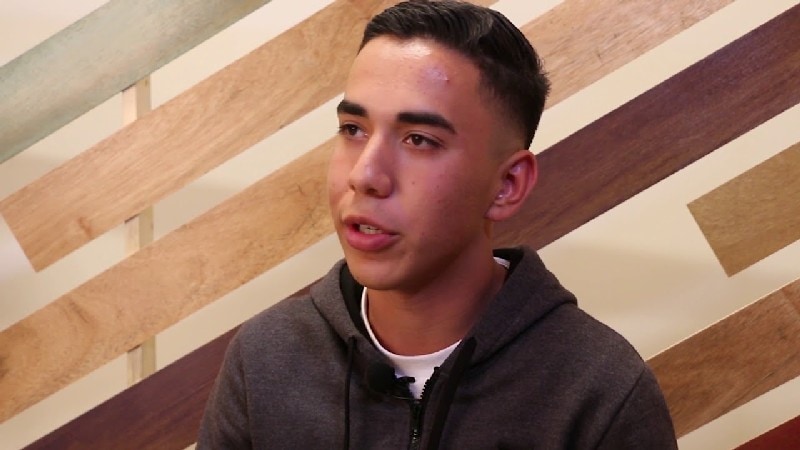 The arcade owner is only nine years old. Initially, he built a makeshift cardboard arcade and placed it in his father's store.
In a very few days, Caine gained popularity in his city and subjected to the talk of the town. Many television channels and children are visiting the nine years old regularly.
Apart from the arcade, Caine also sells T-shirts, which costs 15 USD each.
Though the net worth of the young entrepreneur is still unknown, he raised as much as 212,000 USD only from the donation.
13. Garrett Gee, Founder, and CEO of Scan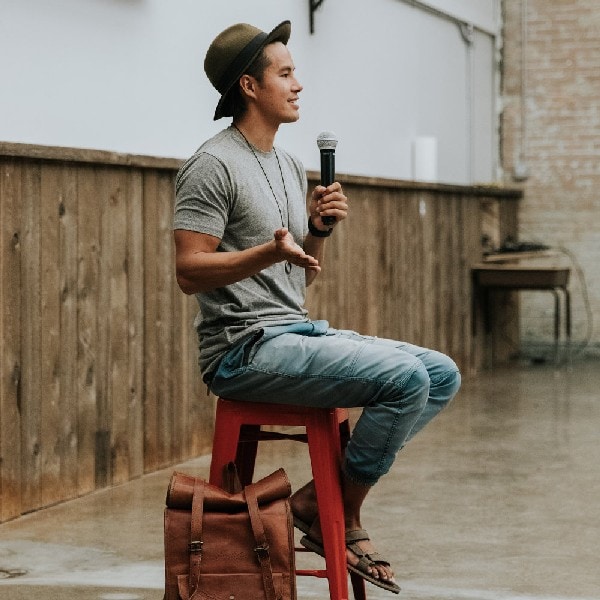 Garrett Gee is successful only because of his foresightedness.
He was a university student when the iPad 2 was about to release. He predicted that once the device comes out, people will search for the blog post having the top 10 applications for iPad 2.
He was the first person who decided to deliver a more accessible QR code software. Once the device came out, he handed it over to his iOS developer and accomplished the task in the next couple of days.
In February 2011, he recruited two of his classmates and launched Scan.
They raised a large 1.5 million USD from several ventures, including from Google. By the end of the first year, Scan registered 10 million downloads from the App Store. The number grew to 21 million by October 2011.
14. Cameron Johnson, Founder of Cheers and Tears Company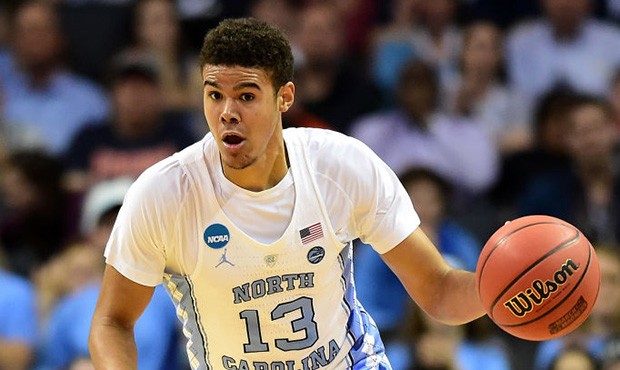 When Cameron Johnson was a nine years old kid, he made his first invention.
A couple of years later, Cameron started selling cards from his Cheers and Tears Company. When he was 12, he made a payment of 100 USD to his sister for 30 Beanie Babies.
Later, Cameron traded them on the online platform eBay for around 1000 USD. By using that amount, he purchased the doll from the manufacturer. This way, he earned a profit of 50,000 USD in the next year.
Cameron again invested this sum on Internet business and got around 3000 USD per month as the advertising revenue. At the age of 15, he is earning about 3,00,000 USD to 4,00,000 USD per month.
15. Ashley Qualls, founder of whateverlife.com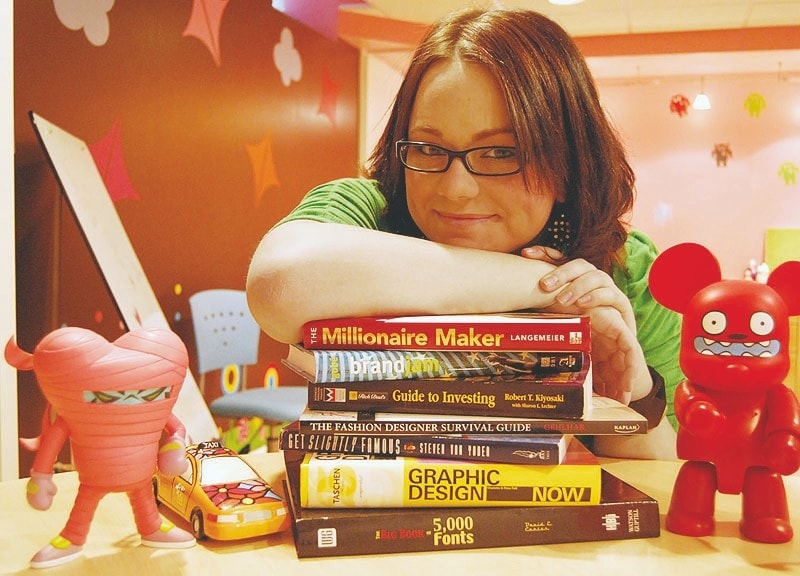 Ashley started her business with a mere 8 USD, and currently, she is earning around 70,000 USD every month.
At the age of 14, she published her MySpace design through her portal.
Her designs were quite well-received among the audiences.
Currently, more than seven million visitors are visiting her page. She decided to drop her school career to focus more on her business.
Final Thoughts about Young Entrepreneurs!
These young entrepreneurs are no less than an inspiration to each one of you. They have worked hard to achieve this success and fame.
But they are no less or more of a human being; therefore, you can also be one of them.
All you need to do is to focus on whatever you are good at and be creative in whatever you want to do.
Seek inspiration from these leaders; you will also achieve your target.
Did we miss the name of any of the young entrepreneurs that consider essential for this list?
Do you find any of the aforementioned young entrepreneurs highly inspirational for your business model? Share your views with us in the comments below.
Liked this post? Check out the complete series on Lists