Touted to become the biggest superpower in the world, China is not a small entity in the competitive world of business and corporate progress. The top 10 companies in China in 2017 have made a huge name for themselves, and are expanding into newer projects every fiscal year.
Top 10 Companies In China In 2017
1) ICBC
The Industrial and Commercial Bank of China, Limited, has been pegged the world's largest by way of net assets. Founded in 1984, this state-owned commercial giant is one of China's 'Big Four', displaying a total assets worth of CN¥22.210 (as of 2015).
Owned by the Chinese Central Government, this mega-beast in the world of banking is the first such institution in the industry to be termed the largest public company in the world. The Forbes Global 2000 register has it ruling the roost at number-one. Aside from strict finance, its environment policy – based on the Equator Principles – is setting major standards for corporations all over the world.
2) China Construction Bank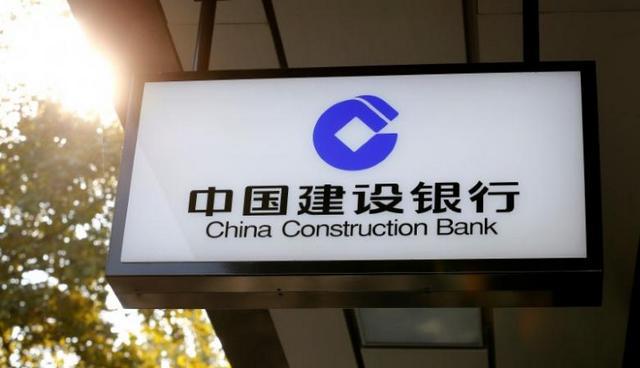 This corporate entity is a winner in its own right, and has made it into the same circle as China's 'Big Four'. With nearly 14,000 domestic branches and presences in several major cities all over the world, the CCB is justifiably considered the second largest globally; based on market capitalization.
Being the sixth largest company, generically, the CCB (founded in 1954) has expanded internationally in a relatively short time-period compared to other major banks. Its own brainchild, namely the China Healthcare Investment Fund, employs smart investments and ideal financial seeding to better the country's health sector. With net assets at the CN¥12.281 trillion (as of 2011) mark, the CCB has indeed moved on up since the 1950s.
3) Agricultural Bank of China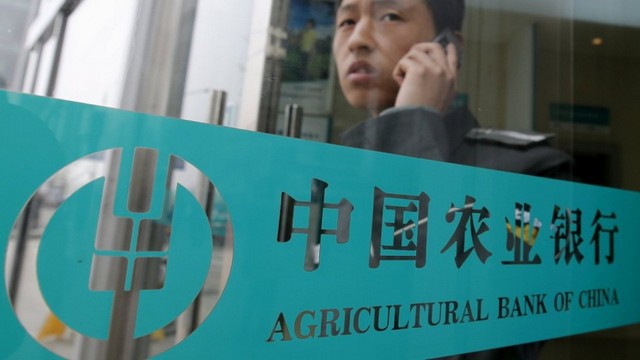 The ABC makes for a catchy abbreviation but it is the bank's prowess at expansion and progress that has caught the world's attention.  Founded in 1951 and showcasing a net asset worth of CN¥13.244 trillion (as of 2016) means the ABC has been around the business block a few times since its establishment.
With 2.7 million corporate clients, 320 million retail clients, and about 24,000 branches across the world, this institution has made its mark in gold. To offer an idea of the scale that this bank works in, the Forbes Global 2000 list has stood it at number-3.
4) Bank of China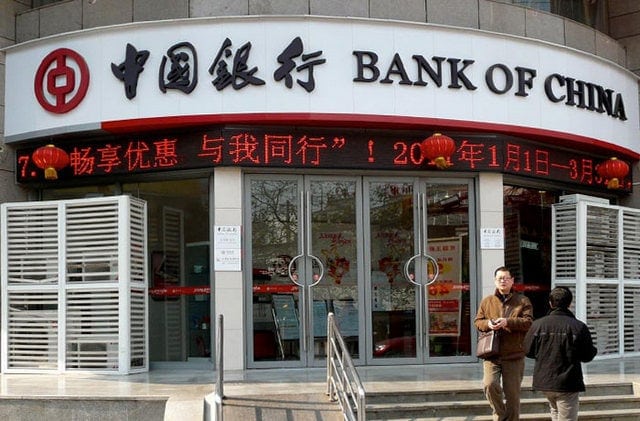 There are only a handful of gigantic state-owned commercial banks in China, and this institution is one of them; the fifth largest, in fact. Founded in 1912 (quite a historical period), and having an asset total value of CN¥16.793 trillion (as of 2013), the Bank of China seems to have grown faster than Jack's beanstalk; the giant at the top is anyone's guess.
The world's fifth-largest bank, according to market capitalization, this company has quite assuredly earned its place in the clouds of finance. Despite not being a centralized bank, it has had the privilege of issuing banknotes since 1942 on the Chinese government's behalf along with the nation's 'Big Four'.
5) Ping An Insurance Group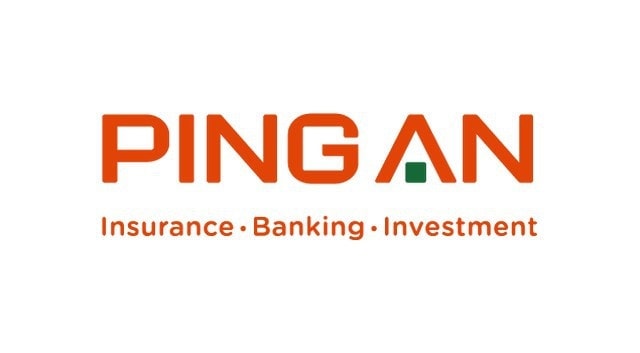 The Ping An of China was founded in 1988, and the meaning of its name has not been lost on native speakers of Chinese – it stands for 'safe and well'. The Shanghai Stock Exchange has the Ping An Group placed in its top-50 companies register, and as well it should because this company has been pegged (as of 2017) to be the world's most valuable provider of insurance services; worth US$148 billion.
Total assets having touched the CN¥5,576.9 billion (as of 2016) mark, the Ping An of China has a good presence in 150 countries and is also known for its joint venture with Lufax, an online lending hub.
6) China Mobile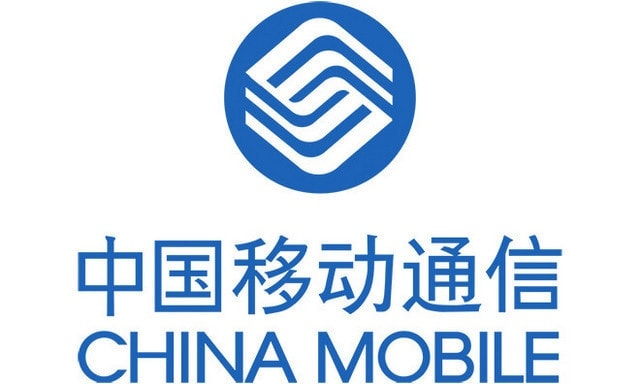 This does not refer to the incredibly fake iOS devices 'made in China' and sold cheaply on the black market. Far from it, in fact, is this telecom company founded in 1997, which provides multimedia and mobile voice services to all of China via a nationwide network.
Touted to be the world's largest operator of mobile phones – no hard guesswork here, China beats India in population – China Mobile proudly serves a subscriber base numbering almost nine hundred million. As celebrated as it is powerful, this company rakes in a total asset worth of CNY1.520 billion (as of 2016), and has expanded its operations into Hong Kong and Pakistan.
7) China-Petroleum & Chemical Corporation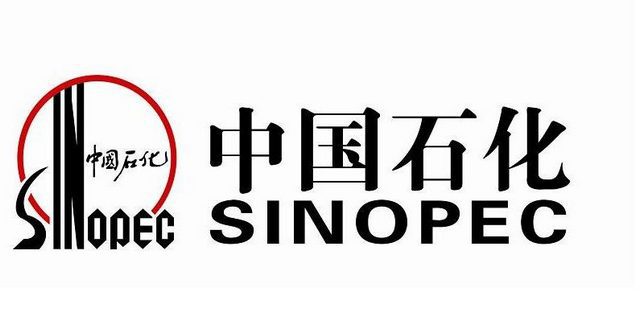 Also called Sinopec, this is one of China's largest state-owned companies for chemical and petroleum energy. It excels at handling a diverse range of sub-sectors – chemical fibers and products, petrochemical production and sales, gas and oil exploration, fertilizers, marketing, refining, natural gas and crude oil pipeline transportation and storage, and imports/exports involving the above chemicals and affiliated petroleum products.
Founded in 2000, this relatively young company has risen to the top of its game in quite a short time, bringing in total assets worth CN¥1.451 trillion (as of 2014).
8) Bank of Communications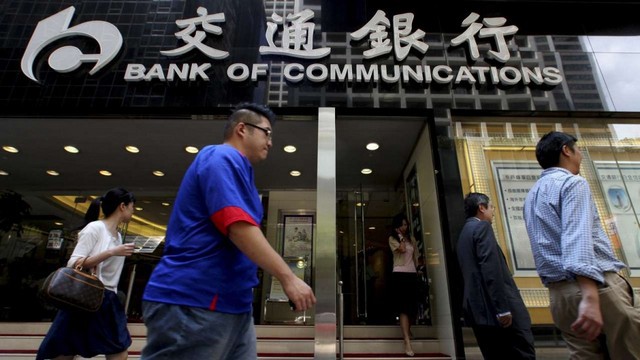 Founded in 1908, this institution is as ancient as it is productive – in fact, in modern Chinese history; this was one of the banks that started issuing the first banknotes. A net total value of $2110.444 billion RMB (as of 2007) is a serious figure indeed, and the Bank of Communications has earned every penny; no pun intended.
Among powerful shareholders, some of whom are as reputed as they are, this bank counts the Ministry of Finance itself as one of the team.  Being fifth on the roster of leading commercial banks in China, it spreads its influence over 2,800 branches in over 80 major world cities.
9) China Merchants Bank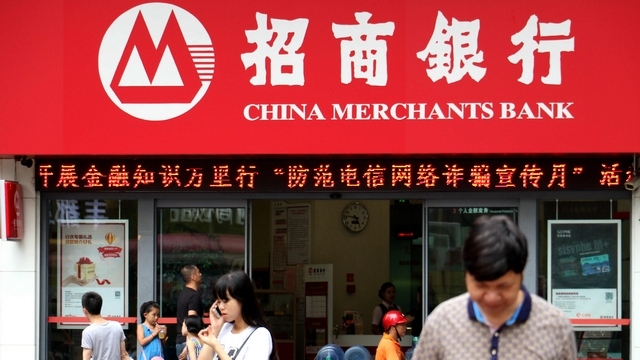 Founded in 1987, this company has the distinction of being the first shareholding commercial bank that China's corporate legal entities have called their own.
With mainland China alone boasting over 500 branches, and New York City has a federally-approved one in the Big Apple, there is little wonder how the China Merchants Bank has earned its place in Britain Financial Times's "Investigation On Chinese World-Class Brands" (2nd session finalist).
10) China Life Insurance Company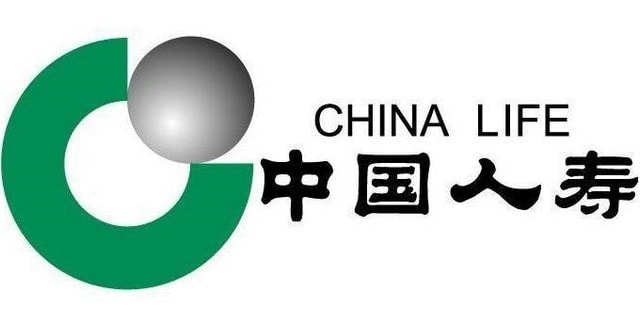 Also called China Life, this company – founded in 1949 and with a 2015-report declaring its total asset value at $362.1 billion – can well be termed one of China's shining glories in the business firmament.
Being the biggest life insurer in the country could have given this corporate entity a God-complex to rival that of most surgeons. In excess of 600,000 agents work for China Life – a small army, indeed – and the company has made it onto the gilded registry of Fortune 2015 Global 500 Company, where it ranks number-94.
Conclusion
China's prowess in all things finance has more than worked in its favor, propelling this Dragon to great heights. Ironic that its mythical symbolism also connects to a fiery love of gold and wealth, and the power they bring. The top 10 companies in China in 2017 have three things in common, though: a flair for consistency, a passion for growth, and a stream of smart investments.
Liked this post? Check out these detailed articles on
Topic of Lists
Alternatively, check out the Marketing91 Academy, which provides you access to 10+ marketing courses and 100s of Case studies.