You will find apps for making payments, watching movies, booking flight tickets, playing games, shopping, business related, listening to music, and gaining medical information. Some are free, but most of them have a price tag.
The developers have created apps after considering the demand factor for such applications. The primary thought behind creating them was to make specific tasks easier in life.
With so many technological advancements and innovative concepts, the companies are always on the verge of developing something unique and creative.
Every one of us is habituated to gain necessary information or work out any other details with just a few clicks. More than that is an effort and time wastage. Without the apps, our life can come to a sudden halt as we have become habituated, and its use is necessary.
Instant communication and the desire to reach our goals quickly is the basic reason why we all try to download free ones and buy certain apps. This is the reason why software developers are confident enough to place such huge price tags on their apps. The most expensive apps in the world have been mentioned below for your convenience.
#1 Abu Moo Collection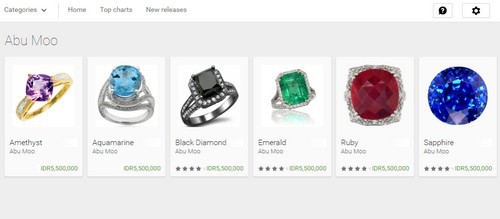 Abu Moo is one of the most expensive apps available on Android. The collection is a series of apps six in total with 200 US dollars for each and collectively 1,200 US Dollars for all of them.
The amazing thing about Abu Moo Collection apps is that it does not serve any purpose. After paying, you will have to download these most expensive apps and install them.
An image of a gemstone will then appear on your phone, and it is this icon that signifies your wealthy status ad of course eccentricity because only the filthy rich without actually worrying about the cost will buy this most expensive app.
#2 iVIP Black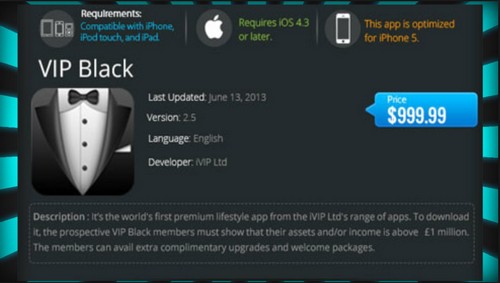 iVIP Black is one of the most expensive apps, with a price tag of 999.99 US dollars. It has been created for iPhone users and specializes in offering VIP treatment to them.
It is a type of location-based app as it uses your location to search for the highest quality and most expensive cars, hotels, clubs, bars, restaurants, art, and events that you can have the optimal experience. The app guarantees regular updates so that you can avail of the privileges uninterruptedly.
iVIP Black offer luxury experiences that are of premium quality hence its name.  It has collaborated through partnerships at several venues so that its users can avail of VIP treatment like welcome packages, priority access, gifts, and complimentary upgrades.
You can also ask for the services of Concierge team so that outsourcing becomes easier for instance booking tickets for concerts and flights become easier, and you can get your house or your clothes cleaned as soon as possible. The user can also ask for personal stylists, butlers, and on-demand assistants to help them through the day.
This luxury lifestyle app is no doubt, the most expensive app but worthy of every penny you have spent on it.
#3 Ignition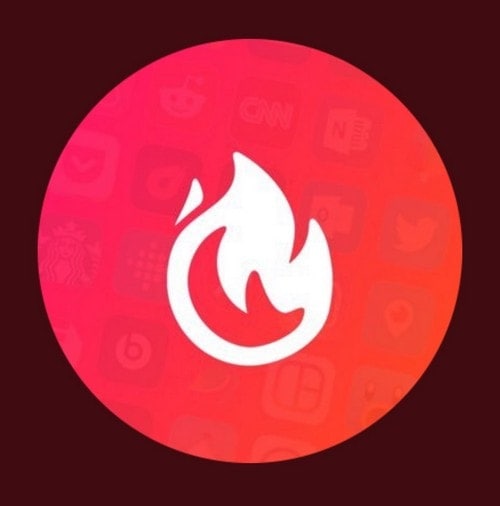 At a price tag of 999.99 US dollars, you can download and install the most expensive app Ignition at any time. The user-friendly and straightforward app is meant for users who need to access their files at any given place and at any time.
It now becomes possible to stay on top as you have direct access to every file. With upgrades, the app has improved its database so that it can offer the best possible performance.
The third-party app installer is meant for all iOS devices, and it is the only app that adds new apps regularly. It has a vast collection of games and of course, apps, and the user can get access to tweaked, modded, and hacked apps safely without jailbreaking.
The free collection includes emulators, streaming apps, entertainment, and educational apps. The best thing about Ignition is that it is safe to use and does not in any way interfere with the functioning of your device.
#4 Cash
Cash is a cashier system for multi-purposes. It works both offline and online and has been created to replace the customary cash register that was used for noting down sales entries and receive payments.
It is a convenient app as it allows the user to handle and monitor transactions daily at any given time. At a price tag of 999.99 US dollars, it is one of the most expensive apps, and the user can download and install it very easily.
The app can be used for any business that collects data and information and collects payments. For example, you can use it at the customer's table in restaurants where a server can input the order directly into the app to save time and effort.
The most expensive app. Cash supports twin printer models and works best with the iPad, iPod, and iPhone. It requires a space of 26 Mb so that you can include it in your device. This attractive alternative needs to be updated regularly by contacting the developer.
#5 Alpha-Trader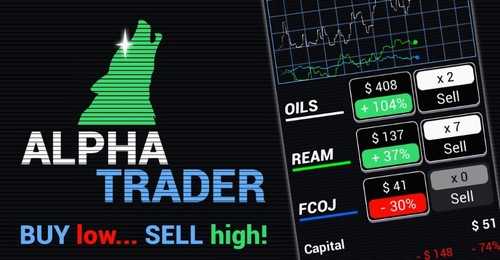 Alpha-Trader is a very useful app for individuals who are interested in the stock market. At a price tag of 999.99 US dollars, it is one of the most expensive apps in the world. The trading suite is available at the iTunes store.
It gives its user access to the up-to-date status of different stock markets and can easily find view asset and portfolio risk, see profit/loss, get an overview of portfolio and estimate a probable return of the portfolio.
Alpha-Trader is a helping hand for investors and investment professionals. It includes numerous features and functions that will help the user in portfolio management.
Alpha-Trader is one of the most expensive apps that offer several advantages, like real-time stock numbers and an updated spreadsheet.
#6 Cyber Tuner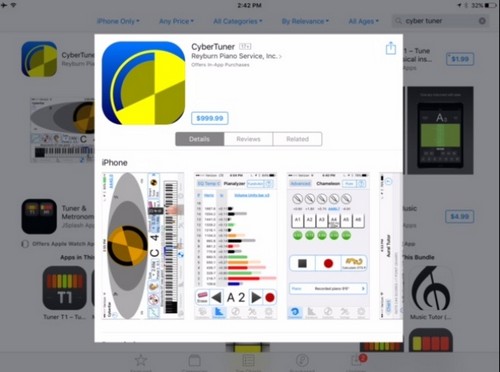 One of the most amazing and difficult musical instruments is the piano. It needs proper care and maintenance so that it can offer its best to the user.
Cyber Tuner is an app that has been designed and created by a registered technician specializing in piano who claims that the app is far superior to other piano-tuning software. It is available for iPhone users and is marketed on iTunes by Rayburn Piano Services Inc.
 It has a price tag 999.99 US dollars and is one of the most expensive apps in the world. The Cyber Tuner app is upgraded regularly. Users will have to spend another 79.99 US dollars yearly for those upgrades.
The cost of Cyber Tuner is no doubt more than a good electronic keyboard, but it has its advantages. It was in the development process for a long time and was rigorously tested by experts from the music field for a full year.
The most expensive app is meant for professional tuners who are aware of the basics. It integrates intuitive layout with the functions programmed.
Technicians now have the flexibility to make changes and tune the piano as per their wishes and to a higher degree of accuracy.
#7 QSFFStats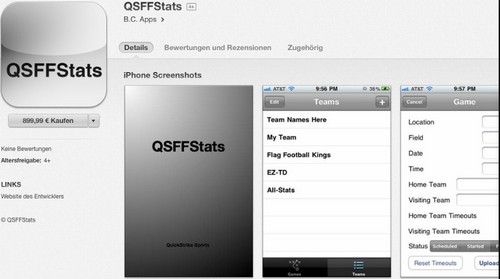 QSFFStats is meant for iPhone and iPad and was released for the first time in the year 2011. The size of the app is 349.75 Kb. At a price tag of 999.99 US dollars, it is one of the most expensive apps in the current scenario.
The most expensive app QSFFStats allows its user to keep track of stats of all the passing leagues in Flag Football. This excellent app has been specially developed for fans of Flag Football so that the enthusiasts can keep regular updates of scores, plays, stats, games, yards, and interceptions.
The user has access to multiple team list and can set the game by time, date, field, and location.
#8 DDS GP Yes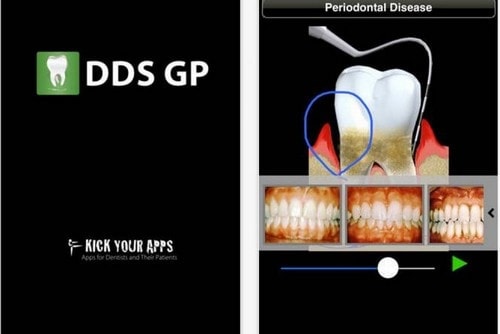 DDS GP Yes is an amazing as well as one of the most expensive apps at a price tag of 499.99 US dollars. It is meant for iPad and iPhone and serves as a connecting bridge between un-informed patient and well-informed dentist.
The app has been created to help health professional who is working as a dentist or in a related field. It helps the dentist to offer valid explanation and treatment plans to the patients through informative visual display.
You will be surprised to know that the app includes thirty-seven audio tracks and two hundred demonstrations that the user can easily convey to his patient. It also includes treatment plans related to dental and cosmetic surgeries, cracks, and tooth decay.
#9 iDIA – Diagnostic Imaging Atlas, Small Animal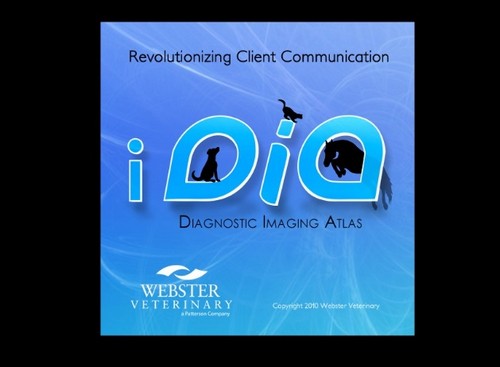 iDIA – Diagnostic Imaging Atlas, Small Animal, is an excellent app and has been designed and created to help pet owners gain useful knowledge and credible information. At a price tag of 399.99 US dollars, it has gained entry inside the list of most expensive apps in the world.
iDIA – Diagnostic Imaging Atlas, Small Animal, has proved a great help for animal workers as well as pet owners as they can easily solve all their queries by giving a detailed and graphical explanation. Once you are aware of the problem your pet is facing it becomes easier to contemplate and understand the animal disease and arrive at the right diagnosis.
#10 TC with WordPower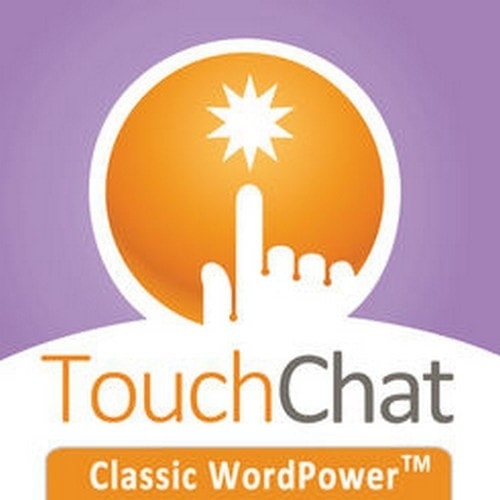 TC with WordPower is a powerful communication and technology tool. It is priced at 299.99 US dollars and has entered the club of most expensive apps in the world.
It is available in Spanish and English, and the user can use complete messages, phrases, and words through pre-recorded messages and in-built synthesizer. It is convenient as the user can display the message in large letters by tilting the device slightly.
TC with WordPower has been designed for people who are unable to voice their thoughts naturally because of medical problems like ALS, Down syndrome, and Autism. The most expensive app includes several in-built vocabularies for intuitive and easy communication.
It can be customized as per the needs of the user by offering ten thousand symbols and thirty button actions. The user can connect with several social media apps like Twitter, Facebook, and Google+ so that he can share text-based messages with others.
You need apps on your tablet application or phone device to make things better. There was a time when people were able to the most expensive apps for a few dollars, but now you will be able to do so for only the basic ones. The expensive apps have turned out to be very luxurious apps that have taken extravagance to new heights.
It is important to understand beforehand that the download will justify the price tag because buying them is an individual preference, and it is only you who can decide whether the extravagance is worth the money or not.