The name cognac has a touch of sophistication to its name. It has a timeless quality that conjures images of crystal glasses and luxurious settings. It is no doubt a very telling fact that cognac is considered a cultural icon because it represents its roots very proudly in the world. The cognac has become the mainstream drink of choice and has been going from strength to strength. The best thing about cognac is that it is accessible to drinkers easily all over the world.
There are nearly two hundred producers involved with its making. No two drinks will taste the same as it differs in qualities, ages and style. The vintage cognac is the best revered by lovers of this drink. As per the released figures, the export of cognac has gone up, and this has been a game-changer because it happened for the fifth time in a row.
Nearly two hundred and eleven million bottles of cognac left France, and these are surely inspiring figures for the alcohol industry dealing in cognac. Let me give you a rundown on the top 10 cognac brands so that you can compare and make your mind which bottle or brand you will prefer the next time you feel like a drink.
Top 10 Cognac Brands
1. Hennessy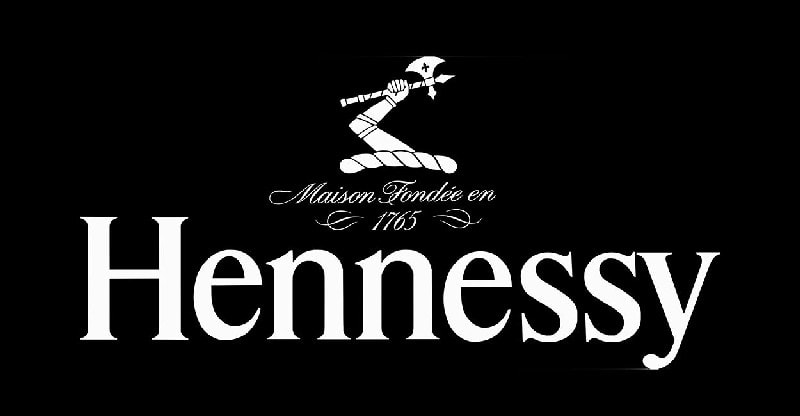 Hennessy is a French origin brand that was founded in the year 1765 by its founder Richard Hennessy. It is one of the iconic top 10 cognac brands with sales figures of more than fifty million bottles every year throughout the world. Hennessy has the distinction of being the largest producer of cognac on the global scale as it occupies nearly forty per cent of the market share. The brand works under its owner Moet Hennessy which is in turn owned by LVMH and Diageo, which holds sixty-six per cent and thirty-four per cent of the company shares respectively.
Hennessy is a brand name synonymous with superb taste as the top shelf drinkers prefer it over all the other brands. What stands out for it is the incredibly versatile and broad portfolio that has something or other for everyone and ranges from standard bottles to limited-edition unique and master blends. Some of its popular collector bottles are
Hennessy VS "44" released in the year 2009 in honour of Barack Obama the 44th President of the United States
Hennessy VS "KAWS" released in the year 2011 in recognition of graffiti artist KAWS design
Hennessy VSOP "NyX" released in the year 2011 as a Platinum bottle
Hennessy Luminous released in the year 2013as the brand label has a luminous glow
The brand has tried to lure in traditional base of old drinkers by launching products like Fine de Cognac and Pure White.
2. Hine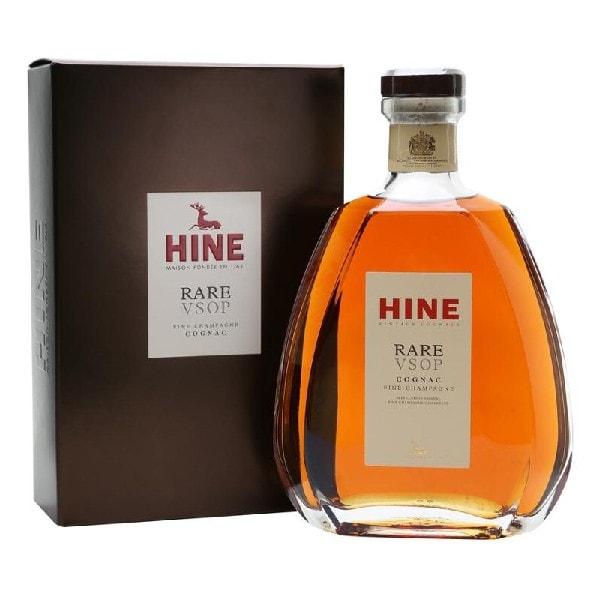 Hine is a leading name in the cognac industry since the year 1763, but it was in the year 1817 the company was renamed Thomas Hine & Co. Currently, it works as a subsidiary of its French parent company EDV SAS. The brand operates through its headquarters in Jarnac on the banks of Charente River and is one of the oldest cognac houses in the world. In the year 1962, this unique brand was honoured with a royal warrant from the queen of England Queen Elizabeth II and currently is the only house that holds the honour as suppliers of cognac.
Hine has a reputation of producing unique vintage cognac and over the years have built a stock of Grande Champagne cognacs from some of the most exceptional years. The brand has been credited with some elegant bottles that are considered precious, exquisite and intricate blends/ Its product portfolio includes
H BY HINE VSOP COGNAC
HOMAGE TO THOMAS HINE
HINE TALENT
HINE MARRIAGE
HINE 1945 COGNAC FINE CHAMPAGNE
3. Martell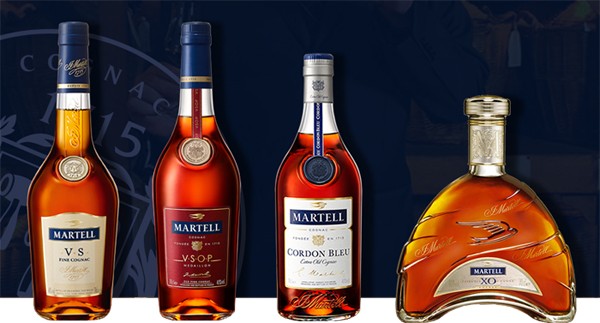 Martell has been associated with winemaking industry since its inception in the year 1715. It was found by Jean Martell and currently works as a subsidiary of its French parent company Pernod Ricard. In the year 1831 Martell crated VSOP for the first time, and it opened international doors for the brand.  Its fame extended over several countries, especially in Asian countries of Japan, Malaysia and Korea, where the drink was revered and appreciated.
The product portfolio of Martell is extensive with several premium brands to its name. Some of its distinguished bottles are
Borderies, Grande Champagne, Petite Champagne and Fins Bois
Martell Noblige Cognac
Martell VSOP Medaillon
Martell XO
4. Meukow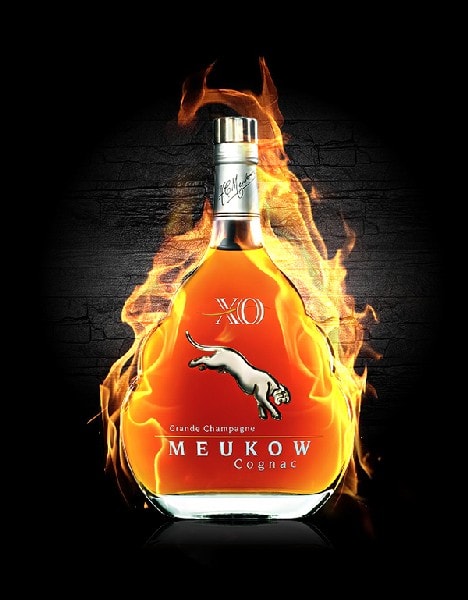 Meukow, the cognac brand was found in the year 1859 by two brothers Gustav and Auguste Meukow. With its distillery in Matha, the brand has produced some of the best bottles of cognac to date. The brand has several awards like Gold Medal and Cognac Trophy for MEUKOW VSOP SUPERIOR and superior taste award for MEUKOW VANILLA.
Meukow is credited with being the most technologically advanced houses of cognac in the industry. You will find a perfect blend of complexity and balance in its products because of the flavours, for instance, nuts, wood, fruit etc. The black panther mascot gives the Meukow bottles a distinct look. Its product portfolio includes
MEOKOW COGNAC EXTRA
MEOKOW COGNAC 90
MEOKOW COGNAC VS BLACK PANTHER
5. Courvoisier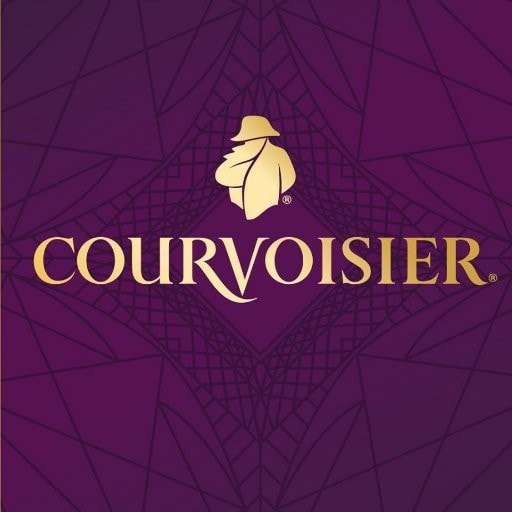 Courvoisier is one of the top 10 cognac brands and is widely renowned as the best. It was once a favourite of Napoleon Bonaparte, who supposedly requested for this cognac brand during his exile. The brand Courvoisier was found in the year 1835 by  Felix Courvoisier and currently acts as a subsidiary to its parent company Suntory Holdings.
Courvoisier has several awards to its name, for instance, Prestige de la France which was awarded in the year 1984 and made it the only cognac brand to receive it. The quality products in its kit include
Courvoisier Rose
Courvoisier Succession JS
Courvoisier XO
Courvoisier Napoleon Fine Champagne
6. Remy Martin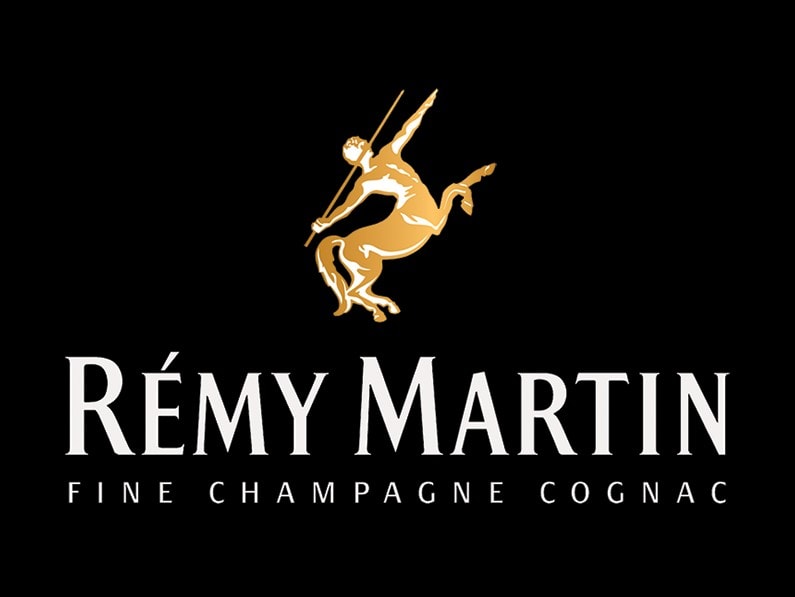 Remy Martin is one of the oldest in the business as it was established in the year 1724 by its founder E Remy Martin. This French firm dals primarily in cognac and is hailed as one of the biggest producers of the drink. Its speciality drink is Cognac Fine Champagne.
Remy Marin is a brand that is revered in the cognac industry because it offers a full spectrum of prices and ages. Some of its most popular bottlings are
Remy Martin VSOP
Remy Martin 1738 Accord Royal
Remy Martin VSOP Mature Cask Finish
Remy Martin XO
Remy Martin Centaure De Diamant
7. Pierre Ferrand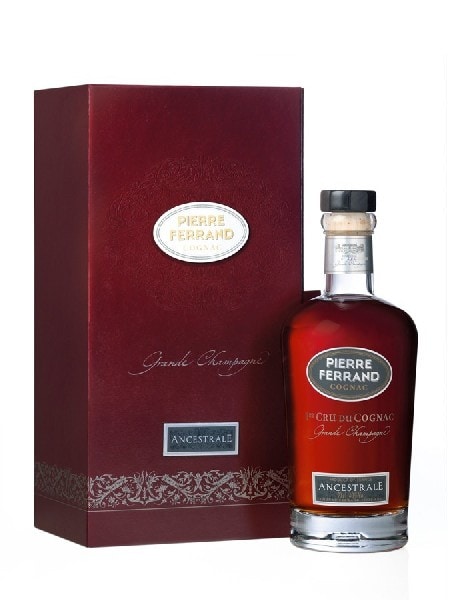 Pierre Ferrand strives for perfect balance, and this is why deviates from the path of traditional rules and occasionally veers outside of set rules and regulations. Its cognac does not classify wholeheartedly with the standards of VS, XO and VSOP but still, it boasts of some of the finest bottles of cognac in the world
Pierre Ferrand can blend several vintages to a harmonious effect. It is one of the top cognac brands in the world and its product portfolio includes
PIERRE FERRAND AMBRE COGNAC
PIERRE FERRAND RESERVE
8. Kelt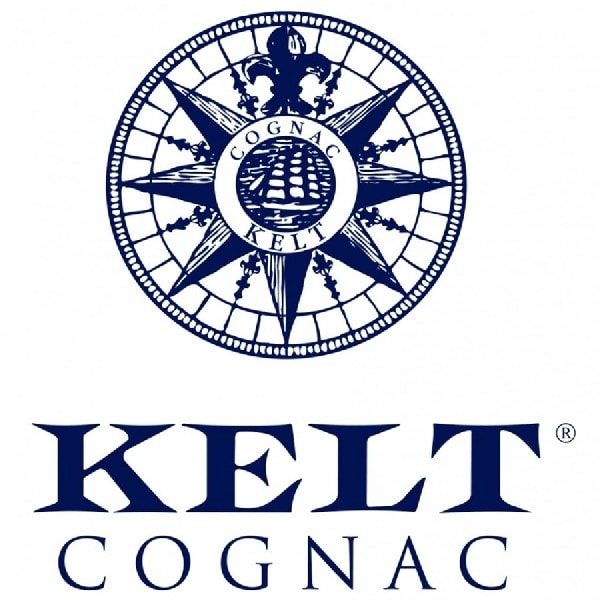 Kelt is one of the top 10 cognac brands in the world that has created a name for itself through its diversified product portfolio. The brand utilizes traditional methods in the early stages of production, but in the final scene, it deviates from the path and sends out barrels of cognac to the sea for three months of final maturation. The outside factors like change in air pressure, temperature fluctuations and movement improve the quality of the beverage.
The diversified product portfolio of Kelt has some outstanding names, and these are
KELT VSOP GRANDE CHAMPAGNE
KELT CAPTAIN'S BARREL
KELT COMMODORE
KELT XO
KELT CHRISTOPHER COLUMBUS
9. Camus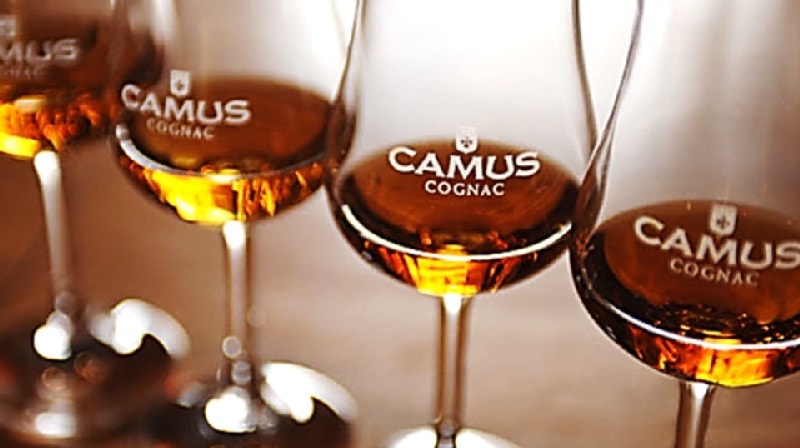 Camus cognac was found in the year 1863 by  Jean-Baptist Camus and since then has maintained its hold in the cognac industry through the hard work of five generations. Currently, the brand is headed by Cyril Camus, and it has several subsidiaries to its name. Cyril Camus is credited with taking the brand name to new heights. He developed signature Borderies XO that is a pure blend from family vineyards and also a new cognac from lle de Re. He is credited with the Camus Elegance range.
Camus is one of the top 10 cognac brands, and its products are sold in several countries of the world. It occupies a prominent position in the market and is readily available at airports and on board of several airlines. Its product portfolio includes
CAMUS VSOP
CAMUS VERY SPECIAL
CAMUS XO
CAMUS EXTRA
10. Frapin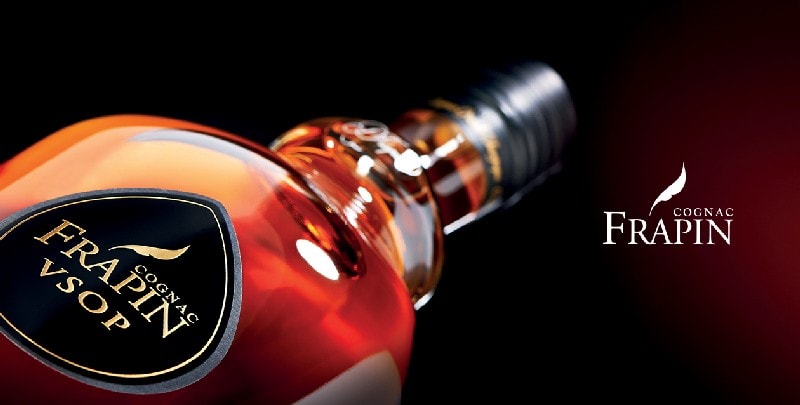 Frapin has been hailed as an independent producer of cognac. The family has been in the wine growing business since the year 1270 and generations after generations have continued with this family business from the Grande Champagne region.
Frapin is one of the top 10 cognac brands in the world and is credited with some of the finest products for instance
FRAPIN CHATEAU DE FONTPINOT COGNAC
FRAPIN 15 TEAR OLD GRANDE CHAMPAGNE COGNAC
FRAPIN TRESOR ROYAL
FRAPIN RABELAIS COGNAC
FRAPIN 1993
FRAPIN 1270 PREMIR CRU GRANDE CHAMPAGNE COGNAC
There are a lot of factors that come into play when you are dealing with an alcoholic drink like cognac. It is one of the most precious of alcoholic beverages, but at the same time, it is the most complex of the spirits—many brands of cognac range from reasonable rates to extravagance.  It deserves every penny to its name because of its worldwide exposure and acceptance amongst cognac lovers.
Liked this post? Check out these detailed articles on
Topic of Lists
Alternatively, check out the Marketing91 Academy, which provides you access to 10+ marketing courses and 100s of Case studies.