Cognac is one of the most loved alcoholic beverages in the world as it can be enjoyed straight as well as in mixed drinks and cocktails.
The Cognac region in France is the place where premium brands have managed to distil some of the best spirits. White grapes like the Ugni Blanc grapes helps to create eau de vie (water of life) which is double distilled and aged in French oak barrels through a unique maturation process.
The cognac is a type of alcoholic beverage and its basic varieties are dictated by their age. In VS cognac eau de vie are aged at least two years, in VSOP eau de vie is aged at least four years, XO cognac use eau de vie aged at least 10 years and Hors d'Age represents rare and expensive luxury blends
The resulting drink is the rich and complex cognac which is delicious and aromatic and in high demand in the worldwide market.
Some of the best cognac brands in the world in 2023 include
1. Hennessy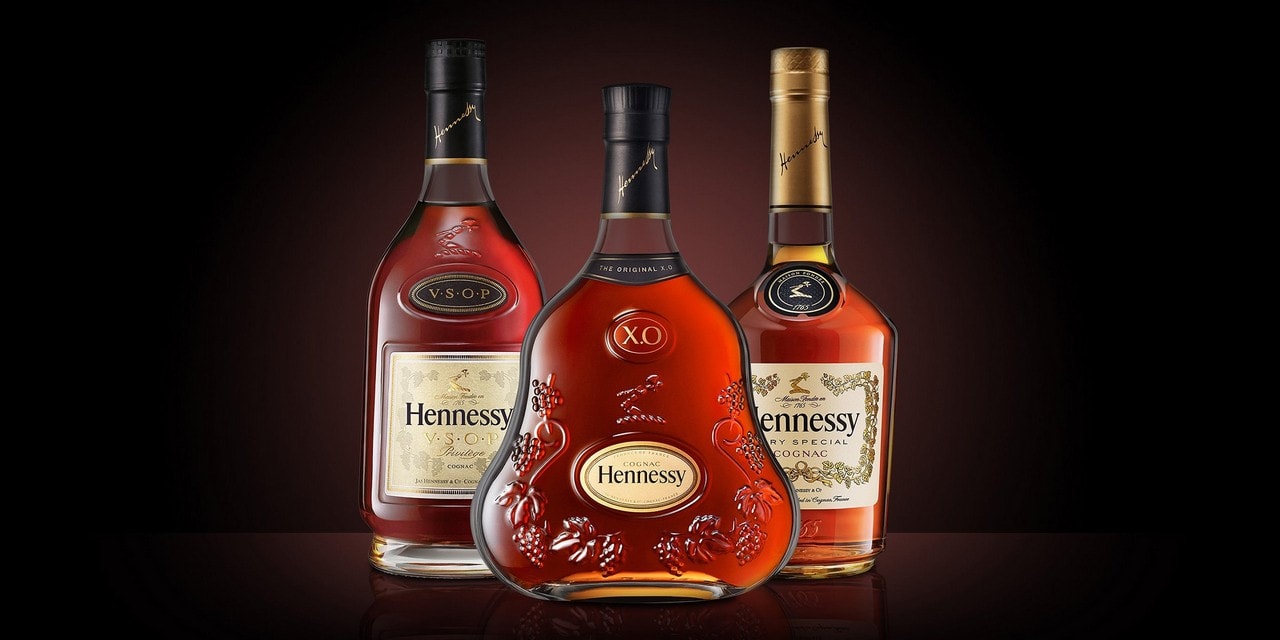 Founder: Richard Hennessy
Owner: Diageo (34%) and LVMH (66%)
Chairman and CEO: Laurent Boillot
Distillery: Hennessy
Founded: 1765
Headquarters: Cognac region, France
ABV: 40%
Sales Revenue:  €3.18 billion (Q1, 2023)
Hennessy is a French producer of cognac, which has its headquarters in Cognac, France. It is one of the "big four" cognac houses, along with Martell, Courvoisier, and Rémy Martin, who together make up the majority of the cognac market. Hennessy is known for producing high-quality cognacs, some of which can be centuries old and are accompanied by luxurious trimmings such as custom-made boxes and hand-blown carafes.
Hennessy produced at the Hennessy distillery has been adjudged as the best cognac brands worldwide. The brand and excellence go hand-in-hand as over the years it had some of the best master blenders and artisan craftsmen at its disposal. The company produces 40% of the world's total cognac and sells 50 million bottles every year. Hennessy Very Special (V.S) is one of the most popular cognacs in the world and is matured in new oak barrels, making it bold and fragrant.
Hennessy uses the Ugni Blanc grapes for production into Eaux de vie blends to create the best flavors. The versatile portfolio has a wide range of expressions in its kitty like standard VS cognac, VSOP cognac, XO cognac, XXO cognac, Collector's bottles and limited edition blends.
Hennessy has won several awards in 2023-  Incirlik's 39th Force Support Squadron's dining facility,67 Years of Recognizing Food Service Excellence – Worldwide!!! ,
Product portfolio:
HENNESSY MASTER BLENDER'S SELECTION NO 3
HENNESSY VS COGNAC
HENNESSY XO COGNAC
2. Hine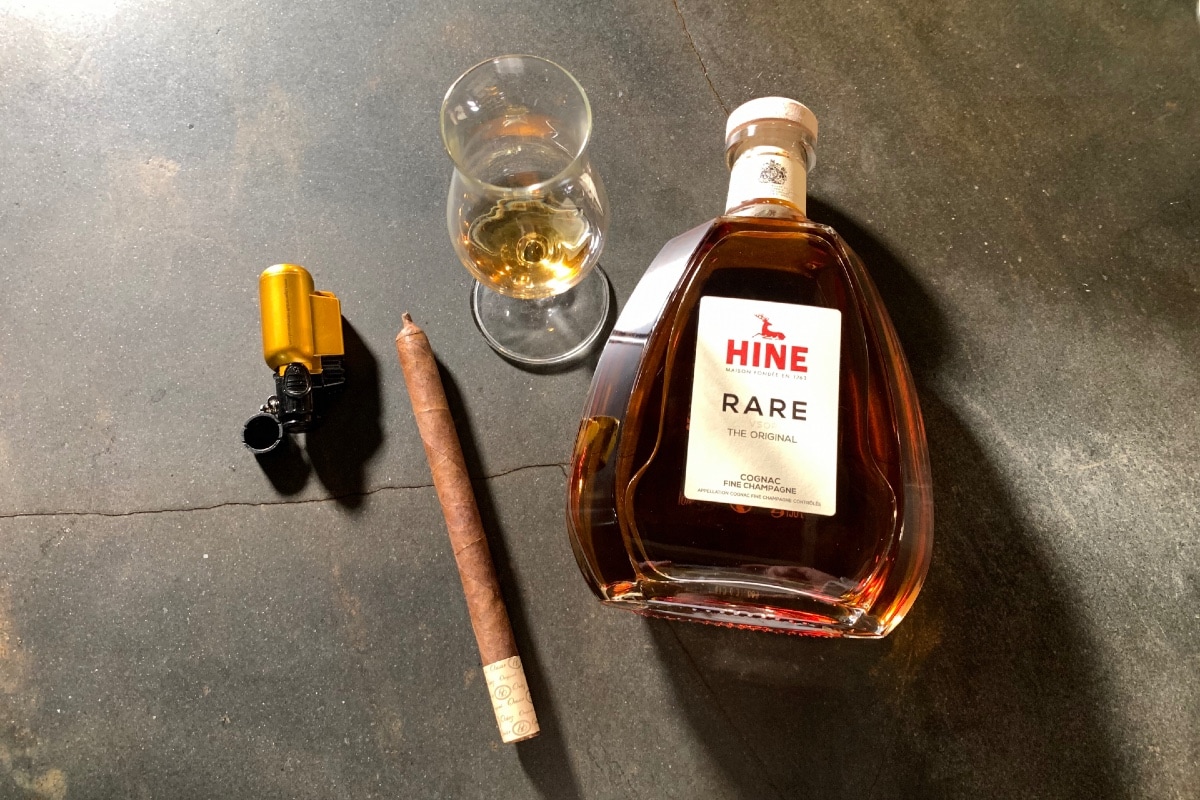 Founder: Thomas Hine
Owner: EDV SAS
Founded: 1763
Headquarters: Jarnac, France
ABV: 40%
Hine is applauded for being the best cognac chateaux and is the only cognac houses to hold on to the honour of being granted a royal warrant from Queen Elizabeth as suppliers of cognac. Hine Cognac offers a range of cognacs, from the entry-level H By Hine to the high-end Hine Prestige Mariage de Thomas Hine.
The company has managed to produce some of the finest spirits by successfully blending crus and vintages and maintaining a perfect balance of consistency. The portfolio includes Classic varieties blended from 20 Eaux-de-vie from Petite and Grande Champagne grapes to achieve a delicate expression and regulars with cinnamon notes and exceptional special editions. The price of Hine Cognac ranges from around 49 euros per bottle for the Hine Cognac VSOP to 4,300 euros for the Hine Prestige Mariage de Thomas Hine.
HINE RARE VSOP
HINE 1983 GRANDE CHAMPAGNE AGED IN JARNAC
HINE HOMAGE XO
3. Martell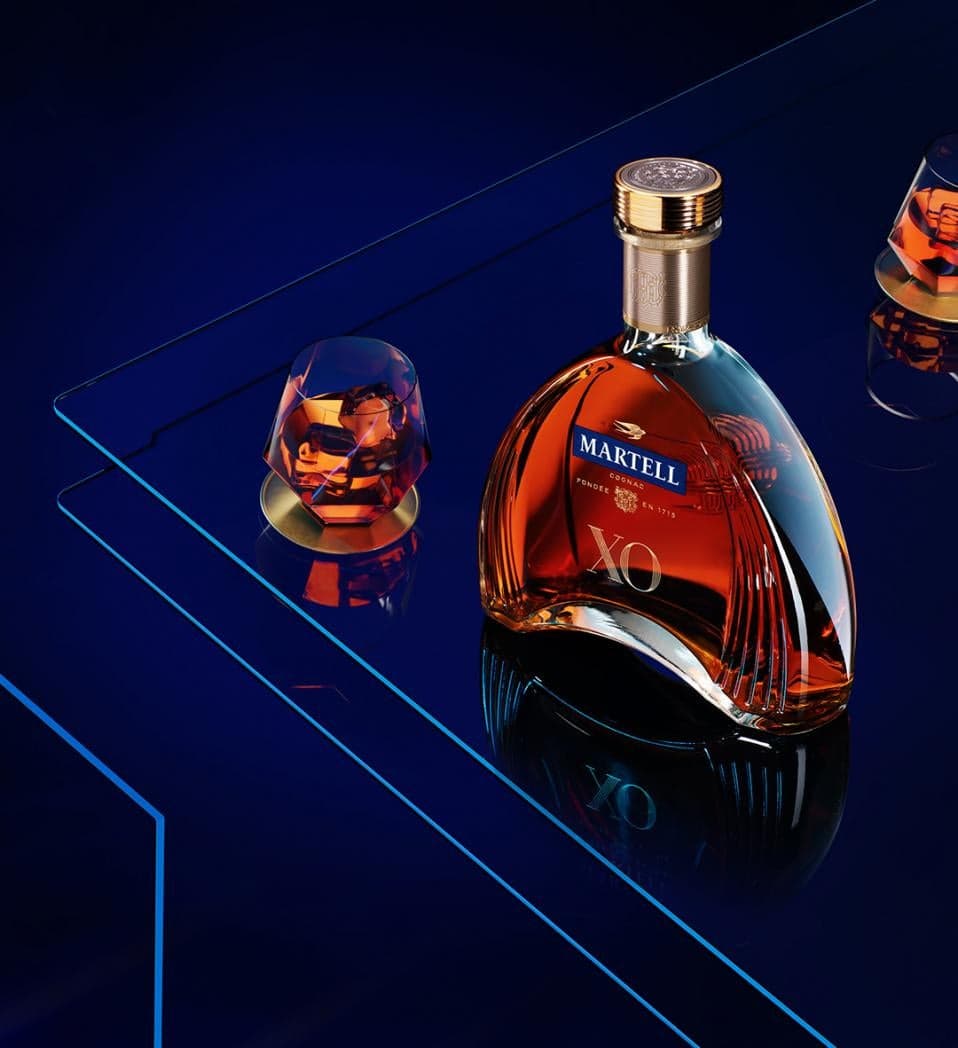 Founder: Jean Martell
Owner: Pernod Ricard
Founded: 1715
Headquarters: Cognac region, France
ABV: 40%
Sales: 2.3 million 9 liter cases worldwide 
Martell is a cognac house founded in 1715 by Jean Martell. It is the oldest of the "big four" cognac houses, which together produce most of the world's cognac. Martell cognacs make unique gift ideas because each has a personalized flavor, style, and character.
Martell is one of the world's oldest, active and top cognac brands and the second-largest seller of cognac in the global market. It is believed that the most precious Eaux-de-vie worth 1.6 million 9-litre cases are kept in secret cellars belonging to Jean Martell
The company uses rare and small crus grown in the Silica clay soil of the Les Borderies, Fins Bois, Petite Champagne and Grande Champagne to achieve a smooth and distinct floral aroma. Martell is popular because of its exceptional portfolio that includes some of the finest cognacs made from blending Eaux-de-vie
Product portfolio:
MARTELL BLUE SWIFT VSOP COGNAC
MARTELL CORDON BLEU XO COGNAC
MARTELL CHANTELOUP XXO COGNAC
4. Meukow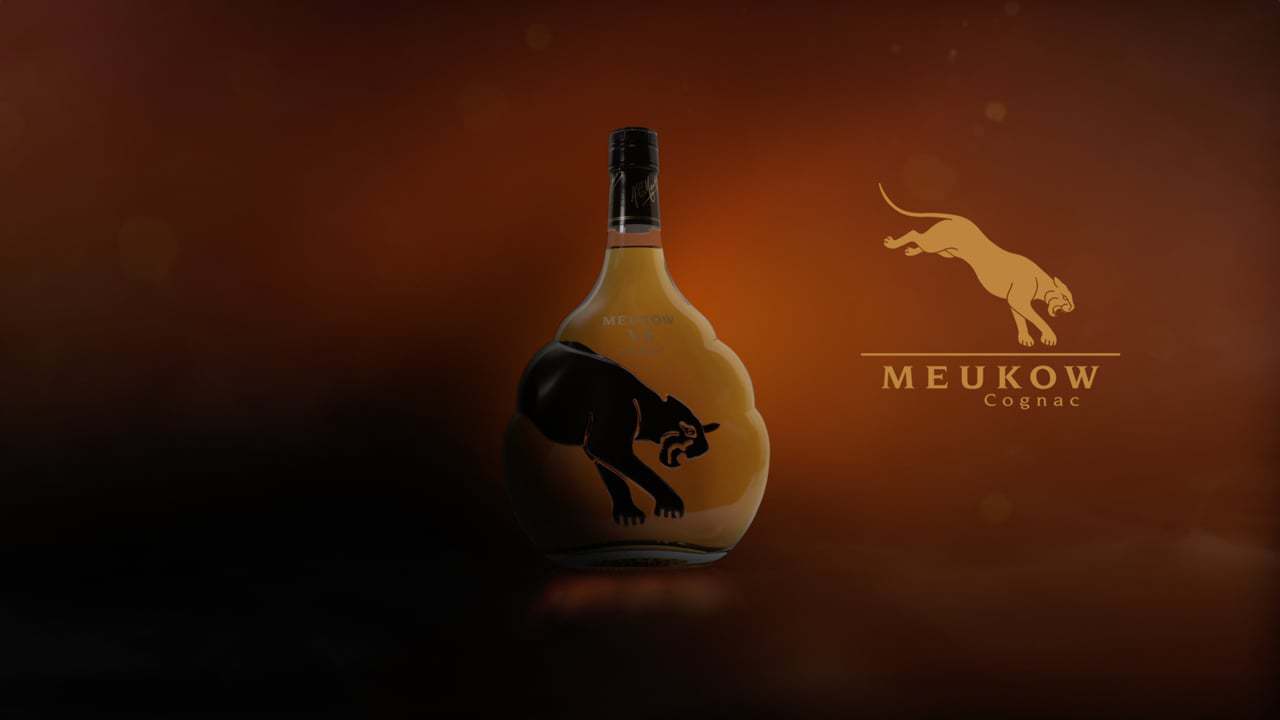 Founder: Gustav Meukow and Auguste-Christophe
Owner: Compagnie de Guyenne
Founded: 1862
Headquarters: Cognac region, France
ABV: 30%
Distinguishing mark of the brand: Panther
Cellarmaster: Anne Sartreaux
Meukow is a brand of Cognac, a type of brandy that is produced in the Charente region of France. The brand was established in 1850 by two brothers, Auguste-Christophe and Gustav Meukow, who were sent to France by Tsar Alexander II to supply the Russian Court. Meukow Cognac is known for its distinctive tasting qualities and is often recognized by its remarkable bottle decorated with a black panther.
Meukow has secured one of the top positions in the list of best cognac brands because of the excellent and superior quality of spirits. The unique Feline bottle has been the recipient of the Packd'Or award two times
The brand blends aux-de-vie crus and has achieved a distinct woody quality, fruity aroma and floral notes in the cognac that is in high demand all over the world
Product portfolio
MEUKOW ICONE
MEUKOW 90
MEUKOW PARADIS
5. Courvoisier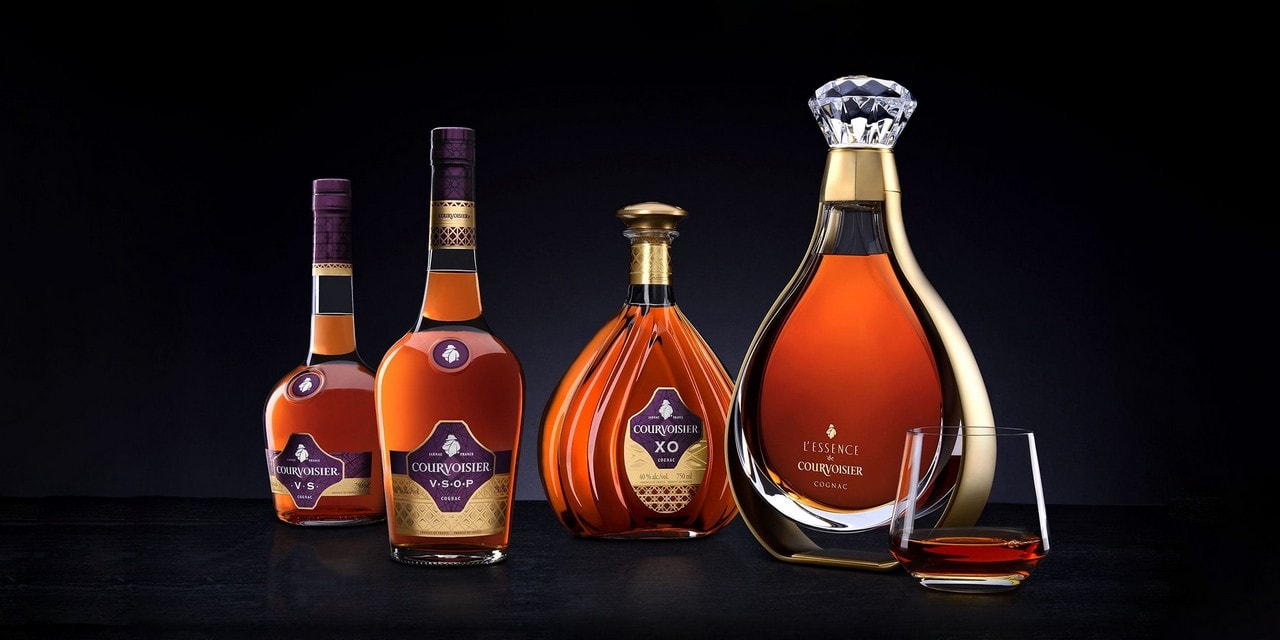 Founder: Felix Courvoisier
Parent company: Suntory Holdings
Founded: 1835
Headquarters: Jarnac, Charente region, France
ABV: 40%
Courvoisier is a brand of cognac, with production based in the town of Jarnac in the Charente region of France. It is the youngest and smallest of the "big four" cognac houses, but has been described as the most untypical of the group.
Courvoisier is a cognac house that has integrated new technologies with old techniques and created a perfectly balanced spirit that is a favourite of one and all in the beverage industry like Napoleon Bonaparte, Charles Dickens and Busta Rhymes.
The top cognac house uses grapes from Fins Bois, Les Borderies, Petite Champagne and Grande Champagne and starts the aging process of Eaux-de-vie in barrels that are made by hand from 200-year-old French oak trees. The resulting spirit options are complex, matured, lively and extremely rare Courvoisier cognacs.
Courvoisier has been recognized for its innovative marketing campaigns, including being the first cognac brand to appear on TV with an advertisement on UK television broadcast to nine million viewers.
Product portfolio:
COURVOISIER 12
COURVOISIER EMPEROR
COURVOISIER GOLD ( U.S. ONLY)
6. Rémy Martin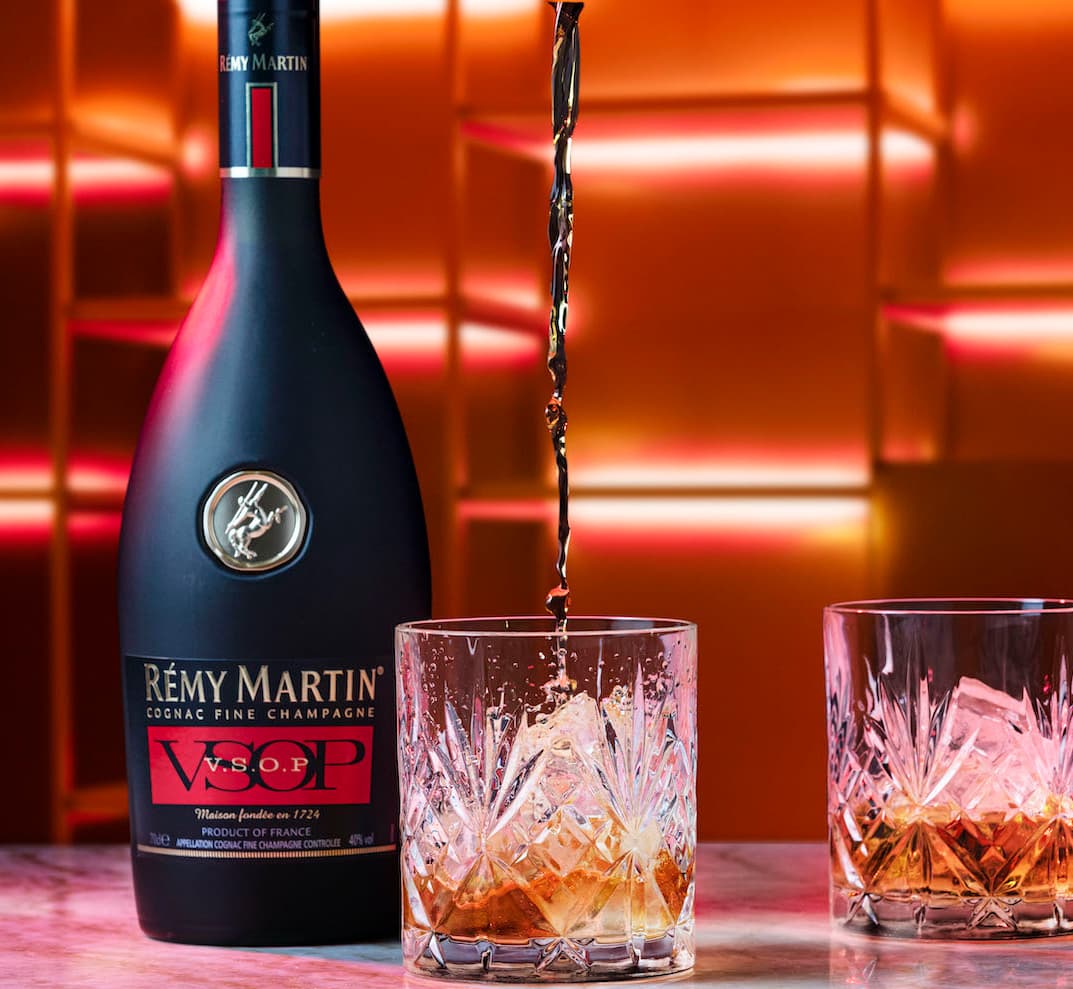 Founder: E Rémy Martin
Parent Company: E Remy Martin
Founded: 1724
Headquarters: Cognac region, France
ABV: 40%
Cellarmaster: Baptiste Loiseau
Sales: €1.54 billion (US$1.69bn) (2022/2023 full year).
Rémy Martin is a French firm that primarily produces and sells cognac. It was founded in 1724 and is based in the commune of Cognac, France. Rémy Martin is one of the "big four" cognac houses, along with Hennessy, Courvoisier, and Martell, responsible for producing most of the world's cognac. The brand specializes in creating Cognac Fine Champagne. Rémy Martin only uses fruit from the most revered vineyards, Grande Champagne and Petite Champagne, whose terroir provides ideal conditions to ripen the grapes.
Rémy Martin is a top cognac house that produces a full range of ages and variants amongst which the renowned Louis XIII is considered an exclusive cognac drink. Remy Martin VSOP is the largest-selling and most popular expression in the worldwide market and Cognac Fine Champagne is considered the house speciality
Rémy Martin is a luxury brand that is in high demand amongst connoisseurs and beverage lovers. Rémy Martin can also be found in the world of rap, especially in the United States. Fetty Wap has frequently mentioned the 1738 variety.
Product portfolio:
REMY MARTIN 1738 ACCORD ROYAL
REMY MARTIN XO & WATERFORD GLASSES
REMY MARTIN LOUIS XIII
7. Pierre Ferrand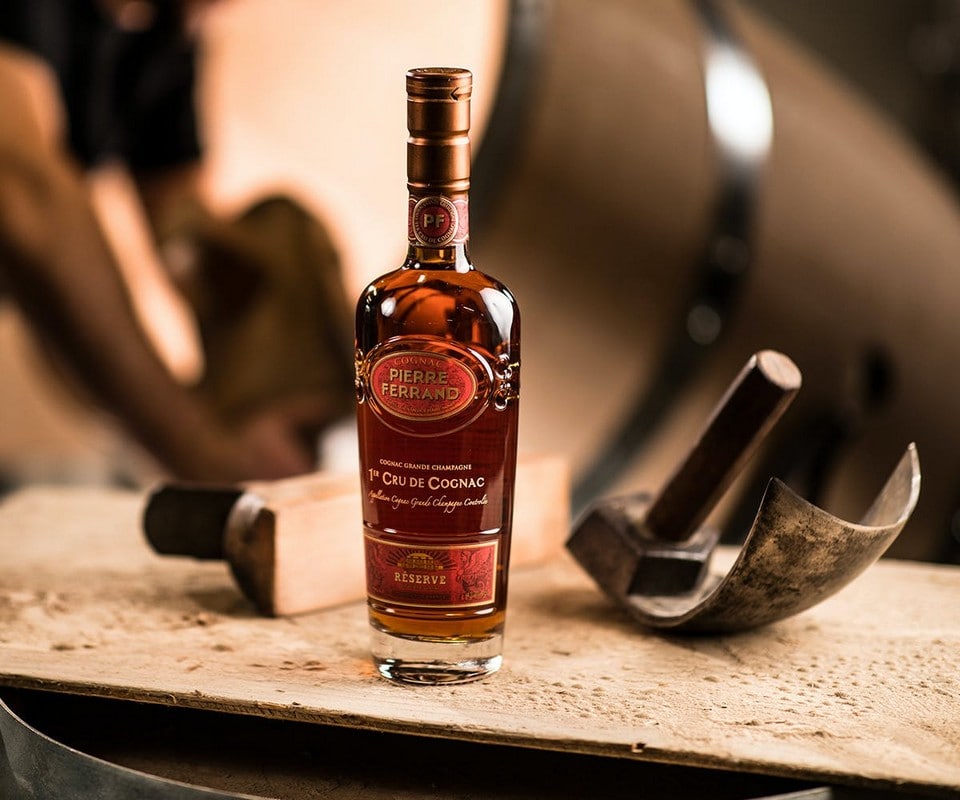 Founder: Pierre Ferrand
Founded: 1702
Headquarters: Chateau de Bonbonnet at Ars, Cognac, France
Production: 300 bottles per year
Pierre Ferrand is a brand of cognac. The brand produces a variety of cognacs, including the Pierre Ferrand 1840 Original Formula.
Pierre Ferrand does not believe in the traditional expressions and has instead at times stretched out of the regulatory practices to create some of the unique expressions one can imagine.
The brand has 30 hectares of vineyard and uses grapes entirely from Grande Champagne. The onus has always been on quality and flavors and not volume.
Product portfolio:
RESERVE
AMBRE
MEMORIES
8. Kelt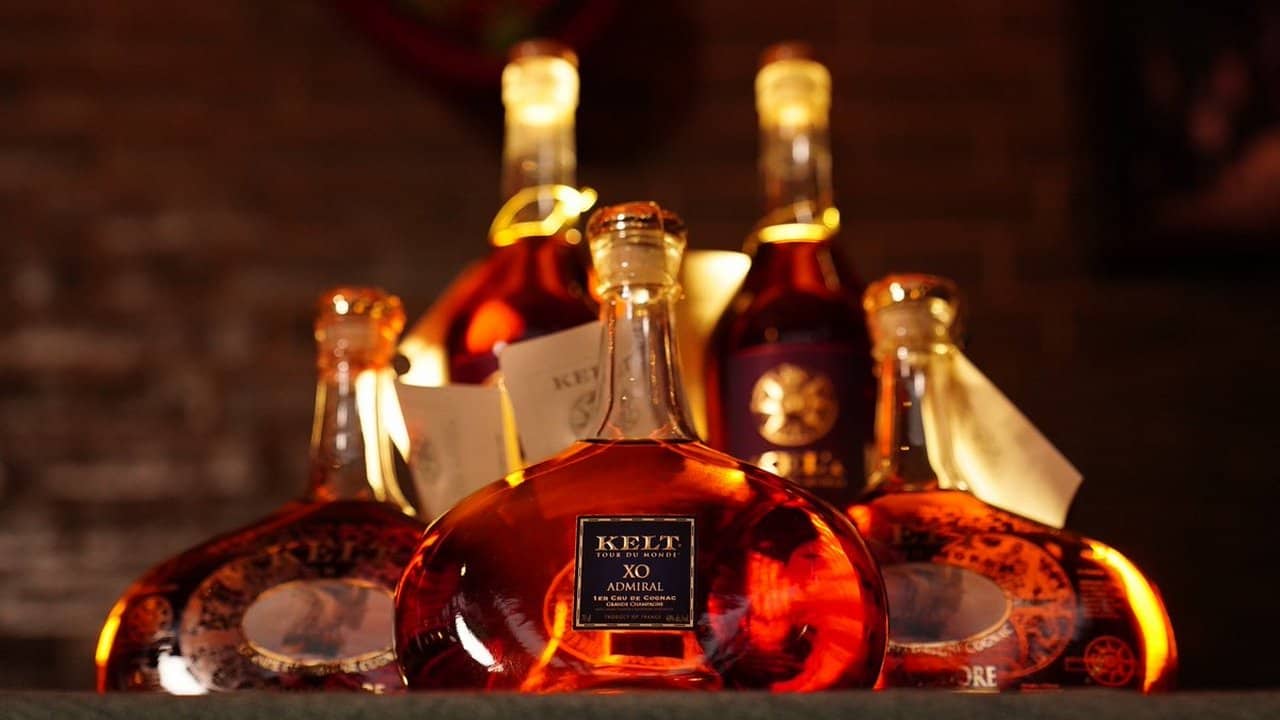 Founder: Olev kelt
Established: Kelt Cognac Company in 1987
ABV: 40%
Master Blender: Jeffrey Karlovich
Kelt Cognac is a brand of cognac that is produced in Mainxe-Gondeville, France. The cognac is known for its remarkable aging distinction and smoothness. Kelt Cognac is made of 100% Ugni Blanc grapes, all from Grand Champagne, and undergoes 4-12 years of maturation, with an average of 8 years. The brand claims to have a unique ocean maturation process, which involves aging the cognac on board a ship that sails around the world. Kelt Cognac is available for purchase in a 750 ml bottle.
The aging process is complete only after the Eaux-de-vie barrels are sent on a sea voyage for three months so that the unique motion of the sea, weather conditions and air pressure changes can create a perfect blend.
Product Portfolio:
KELT CHRISTOPHER COLUMBUS
KELT THE CAPTAIN'S BARREL
KELT COMMODORE
9. Camus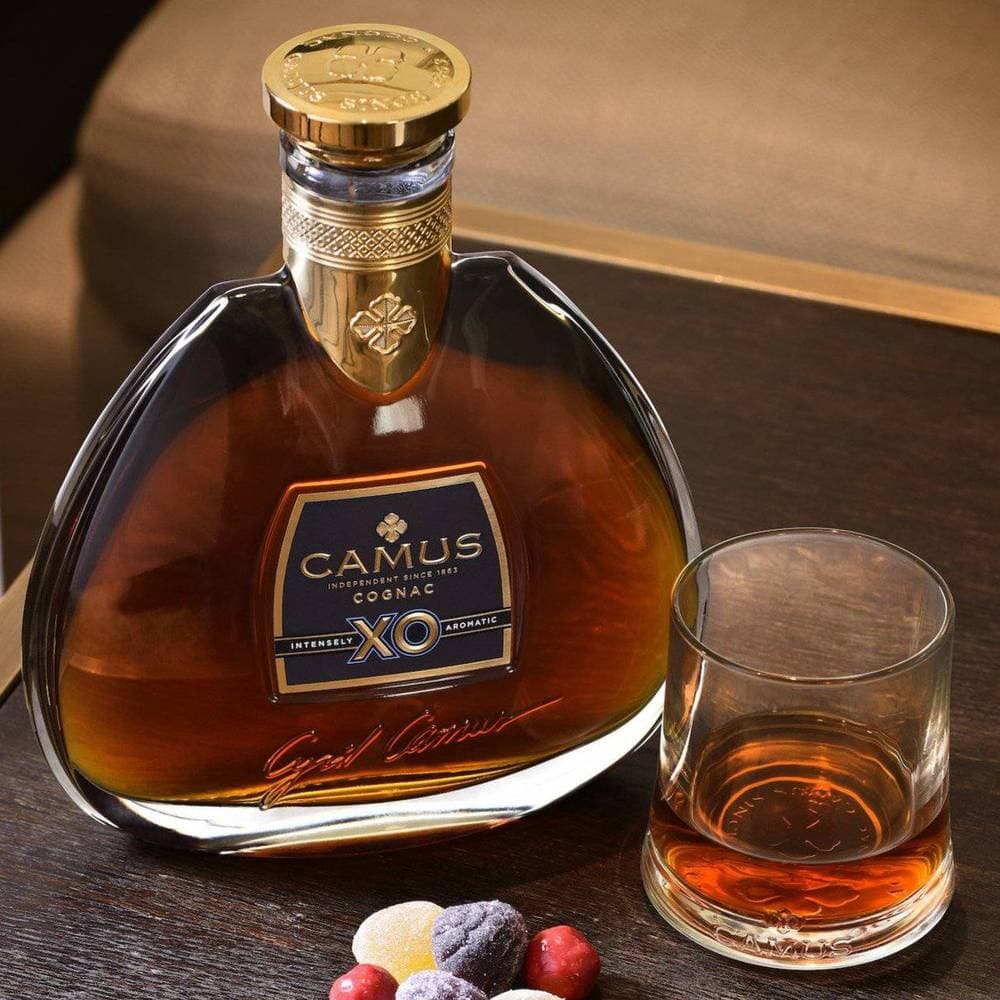 Founder: Jean-Baptiste Camus
Current Company Head: Cyril Camus
Founded: 1863
Headquarters: Cognac region, France
ABV: 40%
Camus is a family-oriented brand that has produced cognac in their vineyards since the company was established. The patented distillation process "INTESITY" has resulted in wondrous fruity aroma, complex taste and distinct flavor which is now the main characteristics of the single-estate blends
Product portfolio:
CAMUS ILE DE RE FINE ISLAND
CAMUS VSOP BORDERIES
CAMUS COGNAC EXTRA
10. Frapin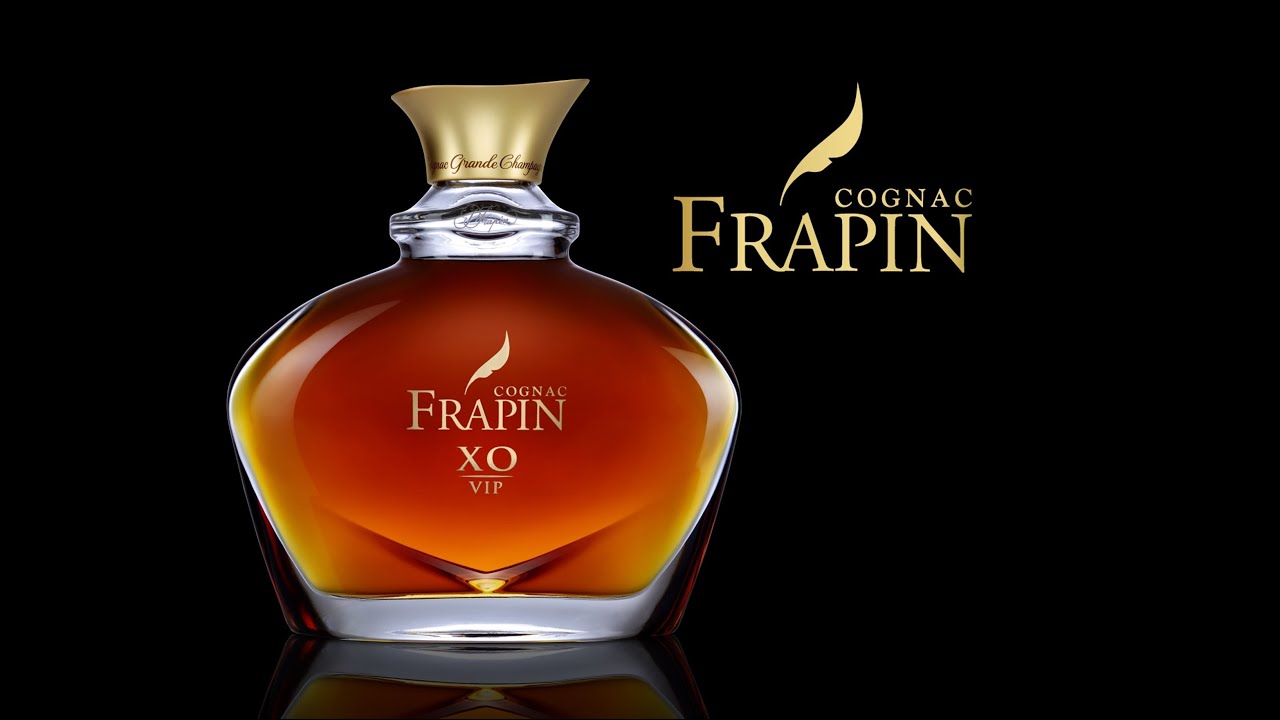 Founder: Frapin Family
Founded: 1270
Headquarters: Segonzac France
ABV: 40%
21 generations of the Frapin family has been in the business of producing excellent beverages since it was established in the 13th century. The top cognac house started their business first as wine growers and later as distillers.
The Frapin estate is in South West of France and covers 300 hectares out of which 200 hectares harvest Ugni Blanc grapes
Product portfolio:
FRAPIN CHATEAU FONTPINOT XO
HERITAGE DE LA MAISON
PLUME FRAPIN
11. Maison Hardy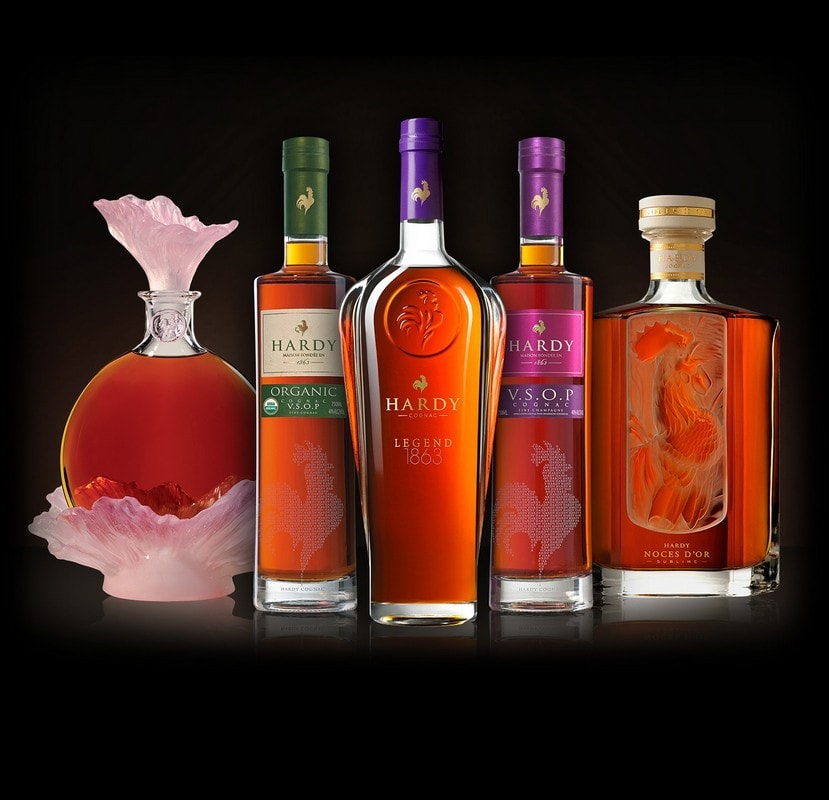 Founder: Anthony Hardy
Present Company Head: Benedicte Hardy
Founded: 1863
Company Emblem: French cockerel
Maison Hardy is one of the best cognac houses in the world which is currently run by its fifth generation member. The product portfolio includes various range, flavor and expressions which are a hit amongst cognac lovers
The Prestige Collection boasts of some of the most beautiful bottles in the world with intricate designs.
Product portfolio:
HARDY TRADITION
HARDY PERFECTION
HARDY VSOP ORGANIC
12. De Luze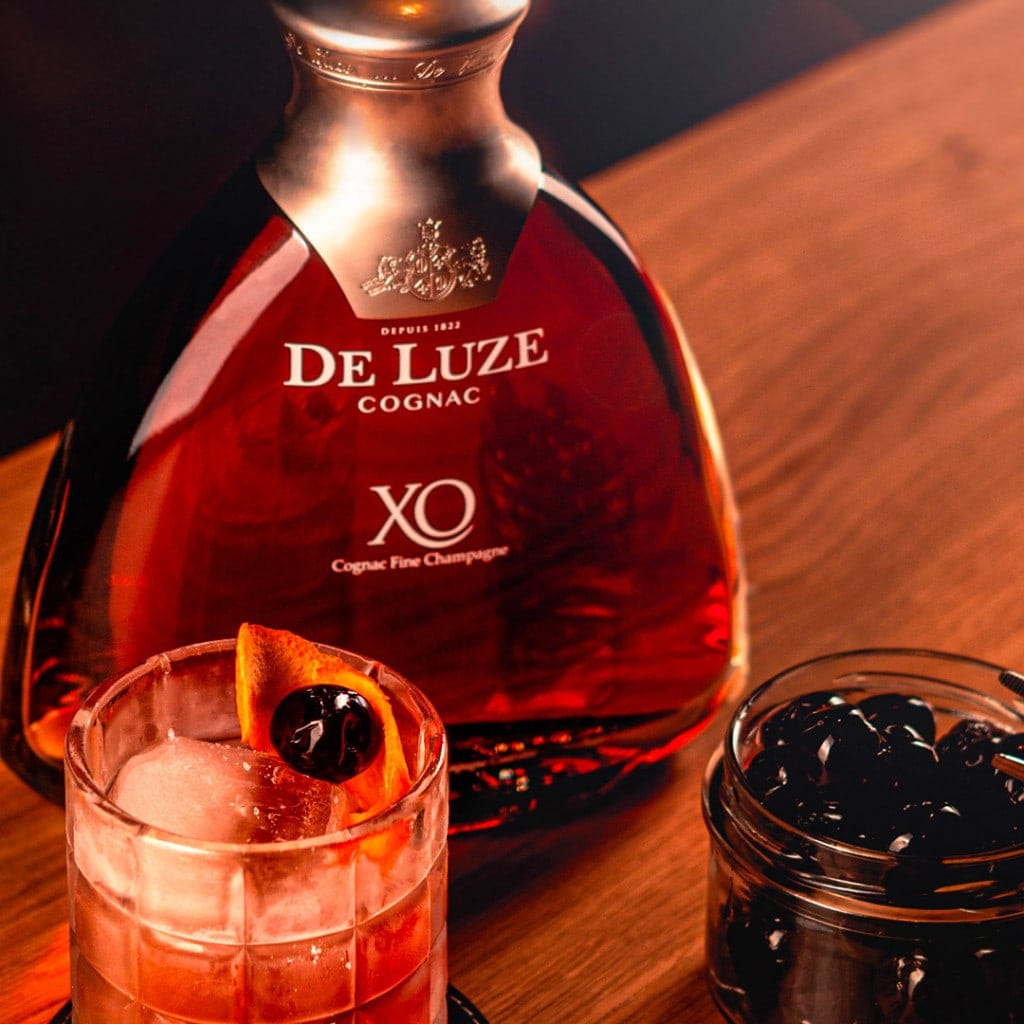 Founder: Alfred De Luze
Owner: Michell Boinaud
Founded: 1822
De Luze is a brand of cognac that produces a range of smooth and elegant cognacs. Their philosophy is to create a natural cognac with an elegant and light taste and color.
If you are looking for one of the finest cognacs then opt for the De Luze which has been in the business of cognac for 24 generations and is still running strong
The Luze family have 420 hectares of vineyard to its name and have established the largest family estate in the area. The company uses only Eaux-de-vie grapes and follows a strict traditional process to distil its cognac. Spicy aromas, refined palate, exceptional flavor and a long finish is how one can describe the natural cognacs produced by the company
Product portfolio:
DE LUZE VSOP
DE LUZE VS COGNAC
DE LUZ EXTRA FINE CHAMPAHNE COGNAC
13. D'Usse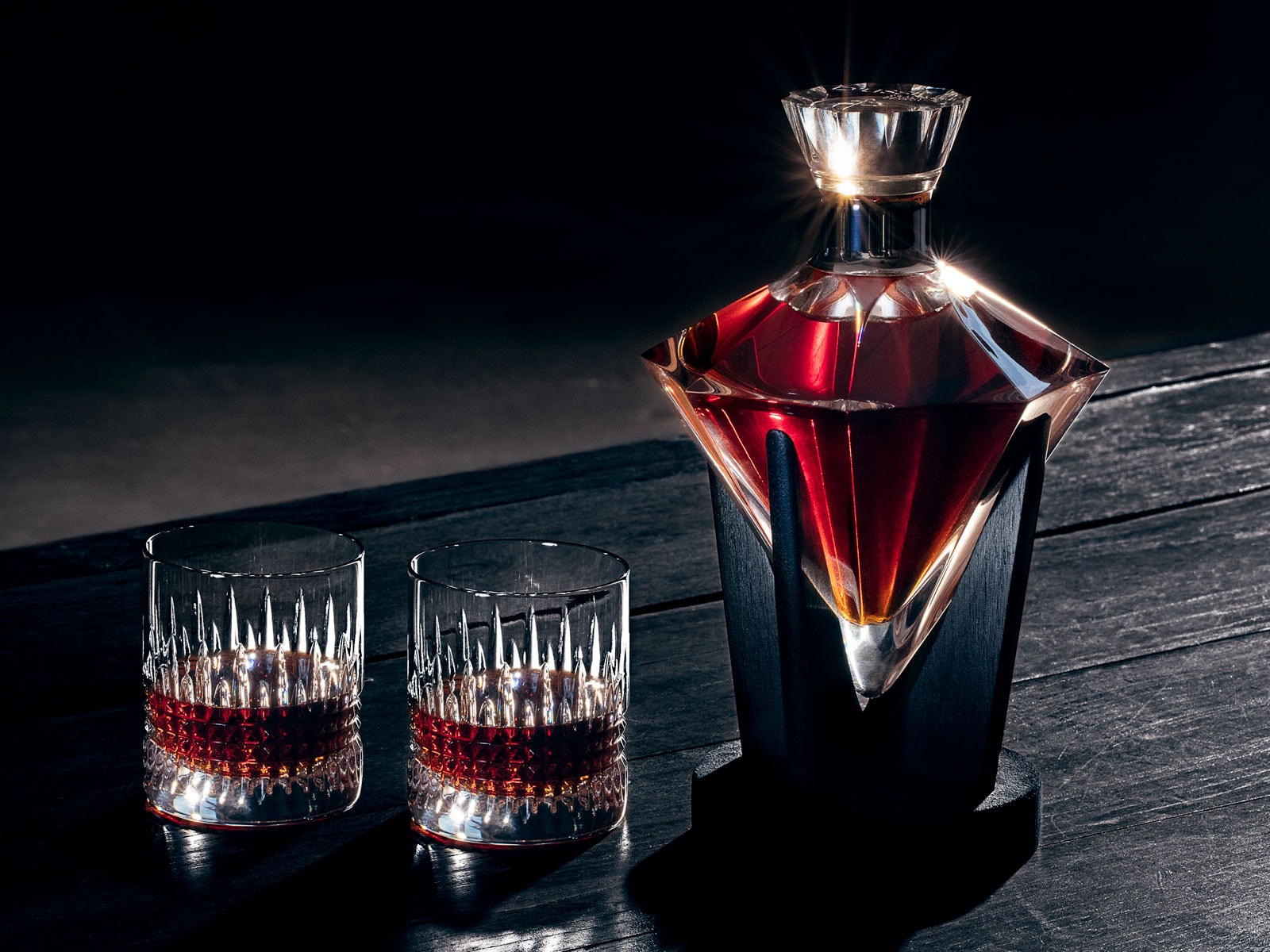 Founder: Cellarmaster Michel Casavecchia
Owners: Jay-Z, Bacardi, Sovereign Brands
D'Ussé is a brand of cognac that is made at the Château du Cognac in Cognac, Nouvelle-Aquitaine, France. It is a subsidiary of Bacardi.
D'Usse is one of the world-renowned cognac brands that are highly popular because of its authentic and bold taste. There are only two variants under its name.
The first is a full-bodied VSOP which has floral, cinnamon, woody and rich notes, hints of spice, undertones of dried fruits and honey and a smooth finish.
The second is an XO with notes of apricot and ripe blackberry, hints of dark chocolate and honey and a balanced finish.
D'Ussé cognac is known for its high quality and distinct flavors. It is a popular choice for those who enjoy cognac.
Product portfolio:
D'USSE XO
D'USSE VSOP COGNAC
14. H Mounier Marquis de La Fayette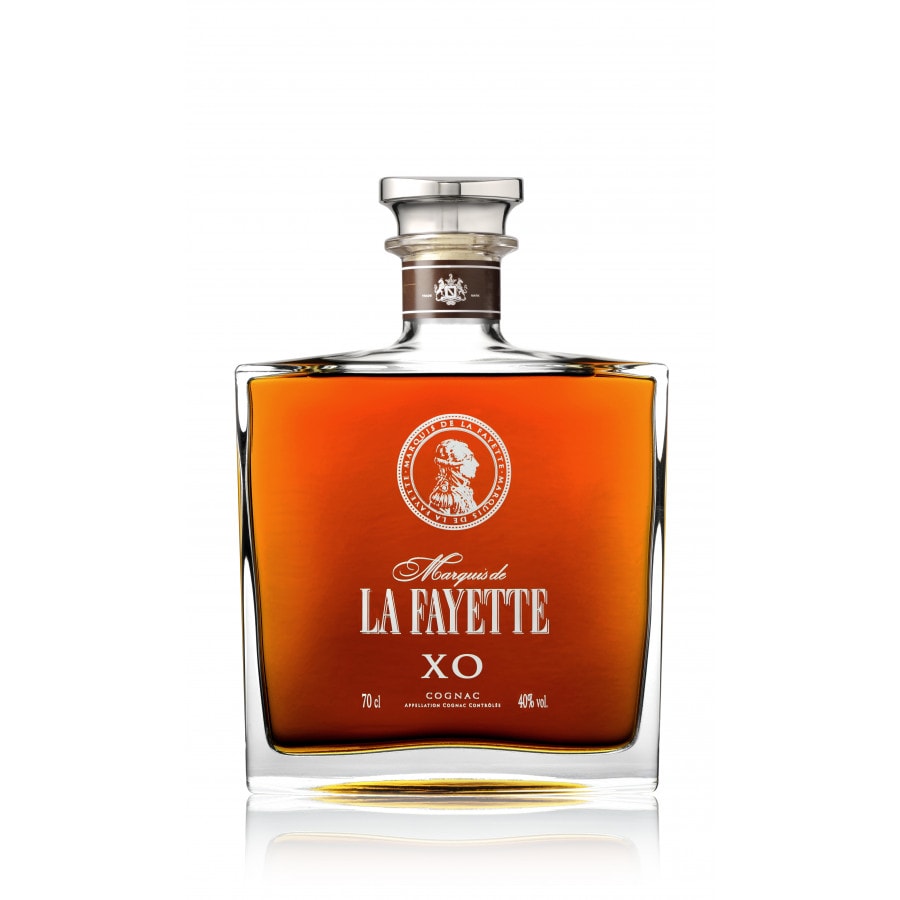 Founder: Henry Mounier
Founded: 1858
Marquis de La Fayette is a cognac brand belonging to the house of H Mounier. It is known for its V.S.O.P. (Very Superior Old Pale) and V.S. (Very Special) cognacs. The cognacs are created using traditional aging, distilling, and production methods
H Mounier Marquis de La Fayette started his company with help of cellar master Eugene Bellet and Jean Salmon. At the onset, the cognac was sold only in barrels but later also in bottles. The house sells various type of alcoholic beverages like wine, cognac and brandy.
The company sells the cognac under different names like Paul Bocuse, Polignac, Vigier Latour, La Fayette and De Bonnefont
Product portfolio:
PREMIER GRAND CRU
RESERVE DE PRINCE
15. Bache- Gabrielsen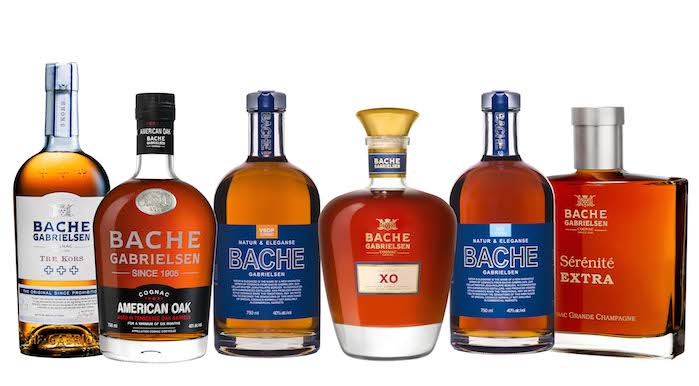 Founder: Thomas Bache-Gabrielsen
Company head; Herve Bache-Gabrielsen
Founded: 1905
Production: over a million bottles
Bache-Gabrielsen is a brand of cognac that was founded in 1905 by Thomas Bache-Gabrielsen. It is a medium-sized fourth-generation family company that is present both on the Scandinavian markets and elsewhere. It is the largest selling cognac in Norway with annual sales of one million bottles.
The Bache-Gabrielsen portfolio has a range of cognacs meant for every occasion like Bolgen & Bergier, Nature & Eleganse, Pure & Rustic and Classic.
Product portfolio:
BACHE-GABRIELSEN TRE KORS
BACHE-GABRIELSEN HORS D'AGE
BACHE-GABRIELSEN LE SEIN DE DIEU EDITION LIMITEE COGNAC
16. Croizet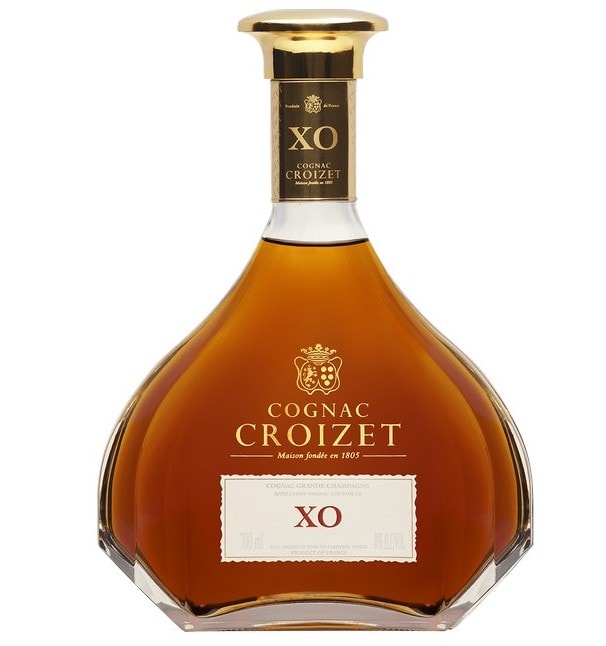 Founder: Simon Croizet
Founded: 1805
Headquarters: Cognac, France
Main offices: France, Hong Kong
Croizet is a cognac producer based in St Même Les Carrieres in the Cognac Region of France. The company has been making wines since the 16th century and their coat of arms can still be seen all over St Même in buildings such as the town church. Croizet is recognized as a well-known brand in mainland China and Asia due to the two Guinness World Records that Croizet Hong Kong has overseen since opening an office in the city in 2008.
Croizet is known all over the world for its award-winning collection. It has some of the finest cognacs in its portfolio which are revered as the best in the global market.
The unique Black Legend boasts of complex taste with notes of marmalade, ginger and orange zest. The Extra is a high-end product with notes of ginger, candied fruit, vanilla and prune.
Croizet's XO has won double gold medals for the best XO Cognac in the San Francisco World Spirit Competition.
Product portfolio:
CROIZET EXTRA
SINGLE VINTAGE COGNACS
LEGION D'HONNEUR 1883
17. Francois Voyer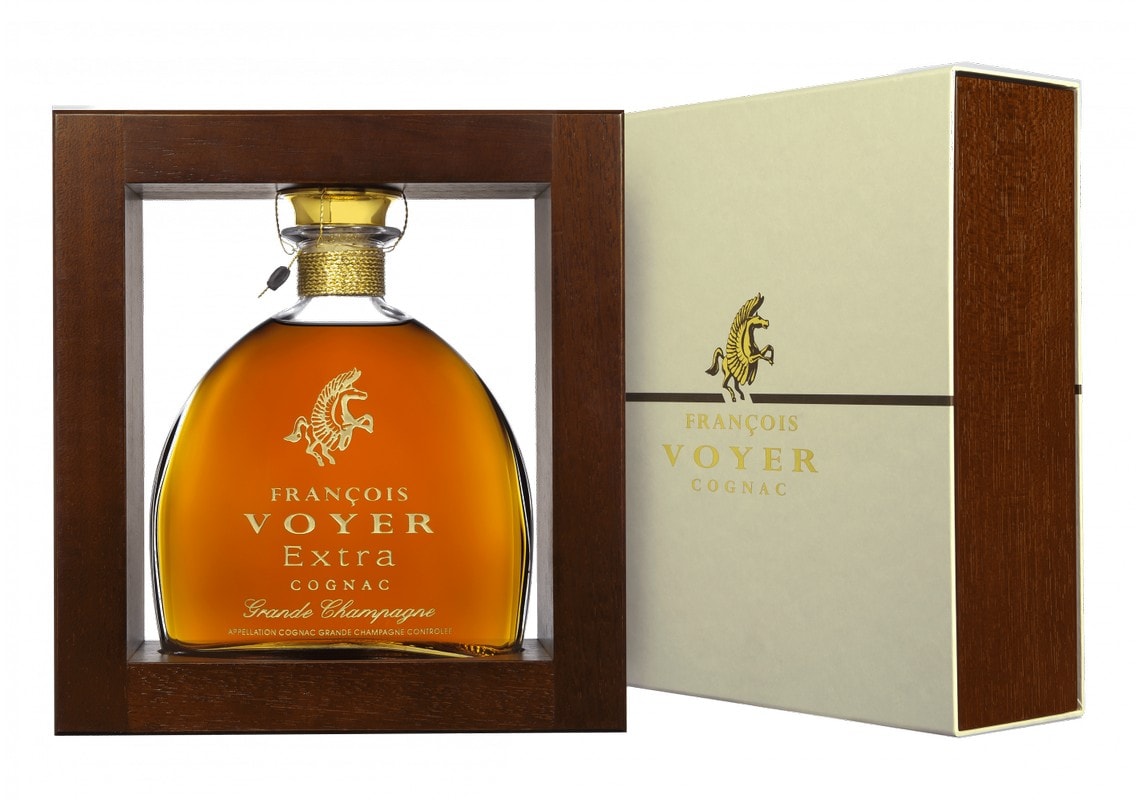 Founder: Francois Voyer
Founded: 1870
Cellarmaster: Pierre Vaudon
François Voyer is associated with François Voyer Cognac, a family-run Cognac house. The house is passionate about every detail of production and is known for its high-quality bottles. François Voyer Cognac is located in Verrières, in the Grande Champagne region of Cognac, which is known for its valleys and limestone hills
Francois Voyer has 28 hectares of vineyards to its name which are situated in the prime locations of Ambleville and Verrieres
The company is associated with growing, distilling and bottling cognacs from the onset to the finished product so that it can uphold the traditional values of the manufacturing process and maintain quality control. The portfolio range is good with NAPOLEAN aged (12-20 years), Luxurious Extra (12-20 Years) and Hors d'Age (aged 40 – 60 years) amongst others.
François Voyer XO Gold Cognac Grande Champagne has received 9 international awards and is a blend of 20 to 30-year-old eaux-de-vie.
Product portfolio:
FRANCOIS VOYER COGNAC GOLD
FRANCOIS VOYER PINEAU DES CHERENTES BLANC
FRANCOIS VOYER COGNAC NAPOLEON 15 years
18. Guillon Painturaud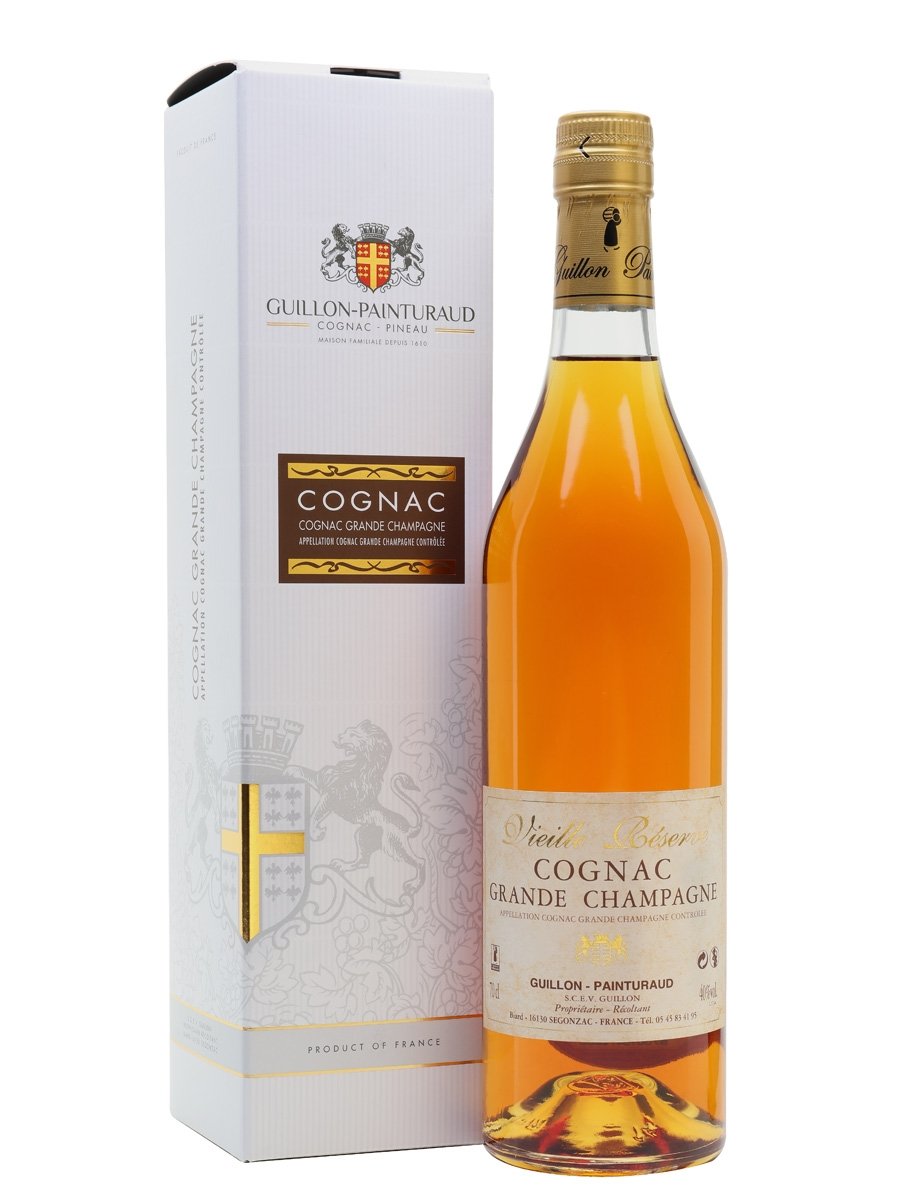 Founder: Richard Hennessy
Owner: Diageo
Founded: 1610
Guillon Painturaud is family owned and operated Cognac houses that have some of the best spirits in its portfolio. One of them is Reserve with 10 years of ageing and notes of spice and vanilla and a deep finish.
The oldest product is rare and limited Cognac Memoires with complex aromas and deep intensity.
Product portfolio:
GUILLON-PAINTURAUD OLD RED PINEAU
PINEAU EXTRA VIEUX BLANC
GUILLON-PAINTURAUDBRUT DE FUT 72E3 COGNAC
19. Jean Fillioux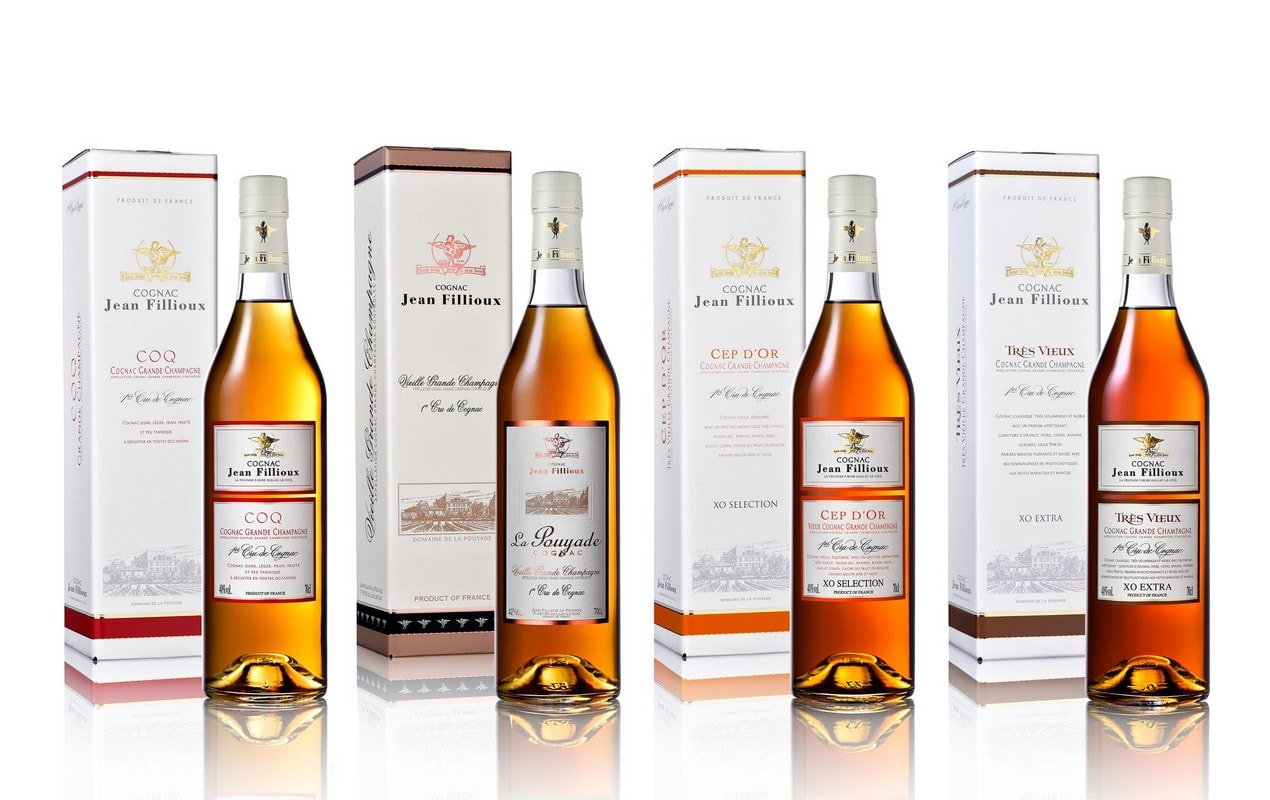 Founder: Honore Fillioux
Current Owner: Pascal J. Fillioux
Founded: 1880
Cellarmaster: Pascal J Fillioux
Production: 30 to 100 bottles
Jean Fillioux is a fifth-generation Cognac house located in the heart of the Grande Champagne region of France. It is an independent, family-run estate that has been producing high-quality and exceptional Cognac for many years. The estate covers fifty acres of land in the heart of Grande Champagne.
Jean Fillioux has 22 hectares of prime vineyard to its name where it grows Ugni Blanc grapes. The brand is known to produce some of the oldest and high-quality cognacs in the world.
The spirit is stored in Limousine oak new barrels for the first ten months to absorb superior old pale colour and then on the same oak but used barrels for the rest of the ageing process.
Product portfolio:
JEAN FILLIOUX COQ
JEAN FILLIOUX VOYAGE
JEAN FILLIOUX CIGAR CLUB
20. Baron Otard Cognac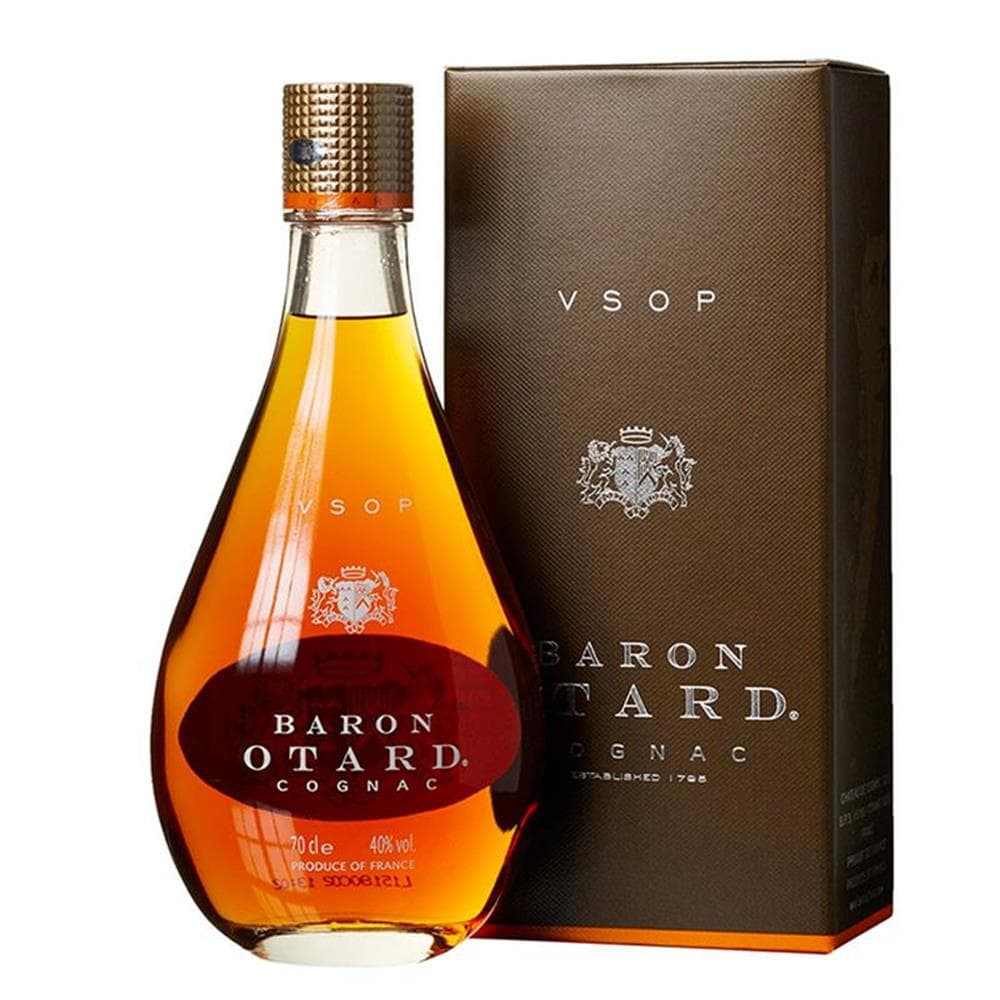 Founder: Jean-Baptiste Antoine Otard
Owner: Bacardi Group
Founded: 1795 at Chateau de Cognac
Production: 237 million 0.7 litre bottles in 2023
Baron Otard Cognac is a brand of cognac that is produced at the Château de Cognac in France.
Baron Otard Cognac uses grapes from Fins Bois and Les Borderies to create some of the finest cognacs in the world. The spirit has notes of spice, fruit, flower and wood with a smooth finish.
The brand is the owner of Chateau de Cognac and uses the cellars for ageing and storing the casks of the cognac
Product portfolio:
BARON OTARD XO GOLD
BARON OTARD 1795 EXTRA
BARON OTARD 55
Conclusion
The French liquor has always been appreciated for its taste all over the world especially in markets like U.S and Asia. It is important to notice that despite the pandemic the market for cognacs has been on the rise that is good for the global economy.
Liked this post? Check out the complete series on Lists