In this article, we make a comprehensive list of Top Rum Brands and what makes them outstanding. Smooth aged rums have always grabbed the attention of beverage lovers who are looking for slow-sipping or rum cocktails with a large ice cube. It is distilled through fermentation directly from sugarcane juice or its byproducts like molasses
The rum market has seen tremendous worldwide growth with an increase of more than 6% in the ultra-premium category. Consumers can now enjoy several blends of rums in the market like White Rum or Clear Rum, Gold Rum, Spiced Rum, Navy Rum, and Dark Rum (Aged Rum) infused with tasty and refreshing flavors and natural spices
Top 18 Rum Brands in 2023
1. Ron Zacapa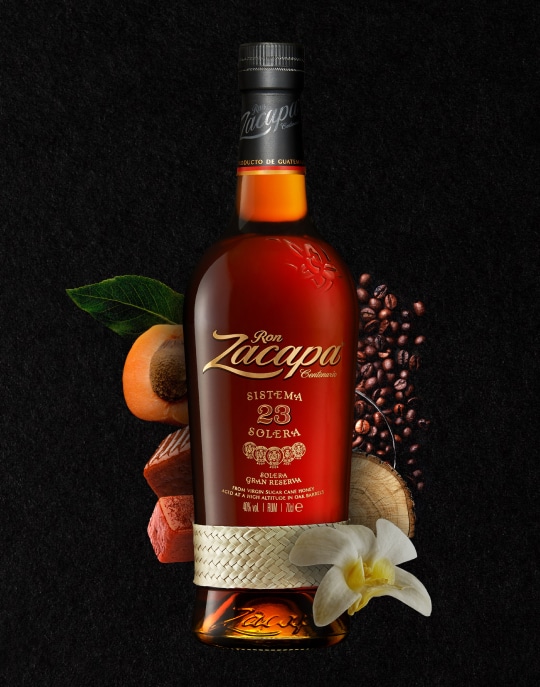 Origin Country: Guatemala
Distributor and Marketer: Diageo
Manufacturer: Industrias Licoreras de Guatemala
Founder: Alejandro Burgaleta
Founded: 1976
Master Distiller: Lorena Vasquez
ABV: 40%
Ron Zacapa Centenario is a premium rum produced in Guatemala by Rum Creation and Products, a subsidiary of Industrias Licoreras de Guatemala, and distributed and marketed by Diageo. It was created in 1976 to celebrate the hundredth anniversary of the foundation of Zacapa, a town in eastern Guatemala.
Ron Zacapa is one of the top rum brands in the world and is distilled at 2,300 meters above sea level in the beautiful Highlands of Quetzaltenango.
The quality brand has infused mastery and richness to create a range of delicious bottles with complex aromas and a long and smooth finish.
The best of the lot is 23 YEAR CENTENARIO, a high-end rum that is aged for 6 – 23 years. It was the recipient of the award "Best Rum in the World" for straight five years and is considered one of its kind because of spiced dried fruit, honeyed butterscotch flavour, subtle notes of vanilla, oak and a spicy touch of ginger and cinnamon. Ron Zacapa No. 23 Aged Rum won a score of 96 and the Chairman's Trophy at the 2023 Ultimate Spirits Challenge
Product Portfolio:
ZACAPA XO
ZACAPA ROYAL
ZACAPA EDICION NEGRA
2. Mount Gay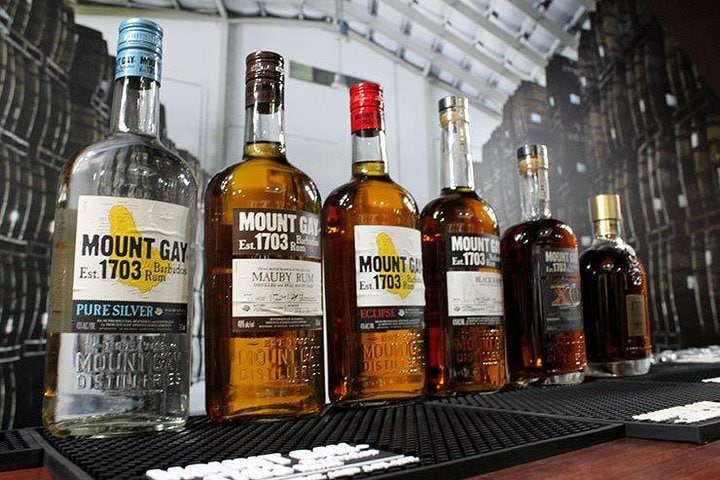 Origin Country: Barbados, West Indies
Manufacturer: Mount Gay Distilleries Ltd
Introduced: 1890
Major shareholder: Remy Cointreau
Market: Sold in 120 countries
Primary Market: United States of America
Master Blender: Trudiann Branker
ABV: 20% – 75%
Mount Gay is a brand of rum that has a rich history and is known for its craftsmanship and sailing heritage.  It is produced by Mount Gay Distilleries Ltd. in Barbados, which is located in the easternmost island of the West Indies.
Mount Gay is a favourite of novices and rum experts alike. It is the oldest commercially equipped rum distillery in the world as its deed belongs to the year 1703.
Mount Gay rum is created from sugarcane molasses and natural coral filtered water. It is fermented with help of an exclusive yeast, distilled in both column stills and copper pot stills and aged in lightly charred American oak that has been previously used to age American Whiskey.
Mount Gay offers a range of rum products, including Mount Gay Silver, Mount Gay Eclipse, Mount Gay Extra Old, Mount Gay 1703 Master Select, and Mount Gay Black Barrel Rum. These rums are made from a blend of pot still and column distilled rums and are known for their complex flavors.
Mount Gay has won several awards in 2023. Gold Medal and Best in Category at International Sugarcane Spirits Awards, Best of Category, International Blend of Pot & Column Distilled Rums, Distilled Spirit.
Product Portfolio:
MOUNT GAY ECLIPSE BARBADOS RUM
1703 MASTER SELECT
MOUNT GAY BLACK BARREL XO
3. Facundo
Origin Country: Cuba
Founder: Don Facundo Bacardi Masso
Chairman: Facundo L Bacardi
Founded: 1862
Market: 170 countries
ABV: 40%
Facundo has the distinction of being one of the most prominent and best rum brands in the world because of its range of luxurious sipping rums. It is sourced from the private reserves of the Bacardi family, blended in Puerto Rico, aged in the Bahamas and hand-bottled in Mexico.
The brand Facundo believes in doing everything with perfection hence its process of both fermenting and distilling is slow and sure. Selective qualitative sugarcane has created a bold blend of offerings that include white rum and aged rum with distinct flavour profiles which are highly coveted by people with a palate for extra-aged beverage.
Facundoin rum won two top accolades at the 5th annual New York World Wine & Spirits Competition in 2023. The awards won were "Best Rum" and "Best Extra Aged Rum".
Product Portfolio:
FACUNDO PARAISO XA PREMIUM RUM
FACUNDO EXIMO
FACUNDO BACARDI SUPERIOR RUM
4. Flor de Caña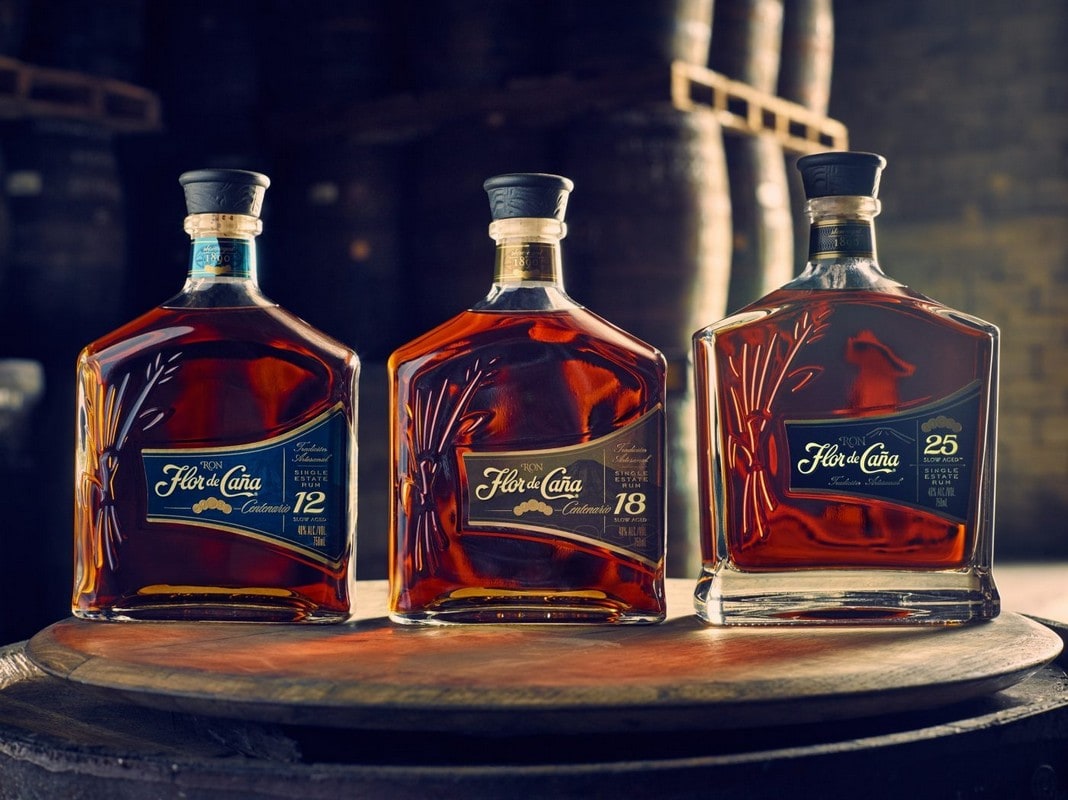 Origin Country: Nicaragua
Founder: Alfredo Francisco Pellas Canessa
Manufacturer: Compania Licorera de Nicaragua
Distributor: William Grant & Sons
Marketed: 92 countries
Founded: 1890
ABV: 40%
Proof: 70 – 80
Color: White and Dark
Flor de Caña is a brand of premium rum that is manufactured and distributed by Compañía Licorera de Nicaragua, which is headquartered in Managua, Nicaragua. Flor de Caña is a brand known for artisanal perfection and exceptional rums that is revered by rum lovers and novices alike. The premium rum is distilled five times and aged in the charred oak barrel for 25 years which previously have been used for maturing bourbon whiskey.
Flor de Caña product range has three ultra-premium, two super-premium and five premium rums in its portfolio. Flor de Caña is renowned as one of the best rums from Latin America, having won more than 150 international awards since 2000. It was the recipient of the 2017 Best Rum Producer of the Year at the International Wine and Spirit Competition.
Flor de Caña is naturally aged in premium bourbon barrels sealed with plantain leaves, producing a distinguished and elegant rum with tropical notes. It is also created to comply with kosher standards.
In 2023, Flor de Caña has won several awards and accolades. Just Drinks Excellence Awards 2023, Ambrosia Awards 2023, Flor de Caña Sustainable Restaurant Award 2023 and Flor de Caña Sustainable Restaurant Award 2023 (Fyn Restaurant).
Product Portfolio:
FLOR DE CANA 4-YEAR-OLD EXTRA SECO
FLOR DE CANA GRAN RESERVA
FLOR DE CANA ULTRA COCO
5. Don Papa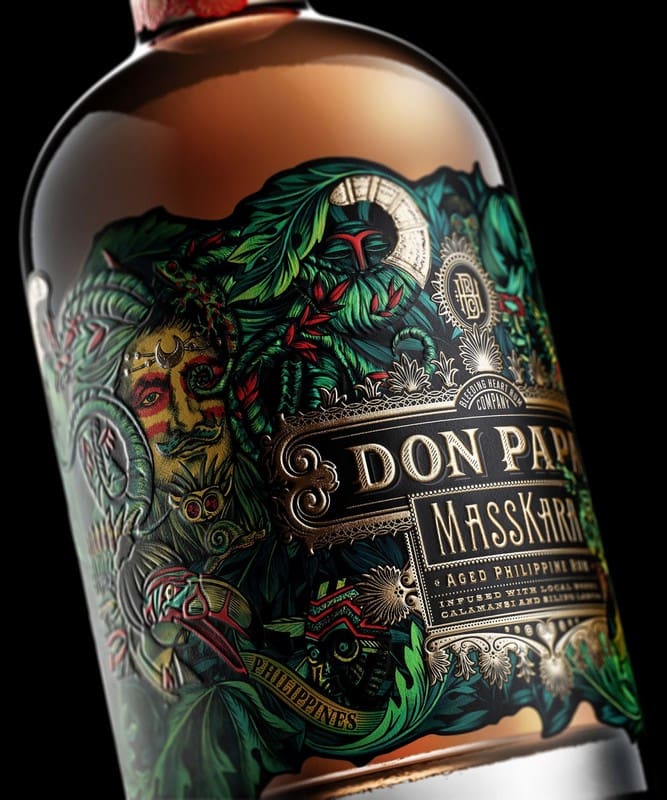 Origin Country: Philippines
Owner and Manufacturer: Bleeding Heart Rum Company
Founder: Stephen Carroll
International Market: United Kingdom, Spain, United States
Founded: 2012
Don Papa is a brand of premium aged rum from the Philippines. Don Papa is a relatively new entry in the rum industry whose intricately designed bottles are equally popular as its premium aged spirit. High-quality ingredients, plenty of flavours and bold branding has created one of the finest single-island sipping rums in the world
Don Papa produces its rum with old strain sugarcane molasses known as black gold and milled by sugar mills in Negros. After fermentation, it is aged for a minimum period of seven years in American oak.
Don Papa is described as a deliciously appetizing liquid of unquestionable quality. It has bold flavors of dried fruit, oak, and vanilla. Don Papa has a collection of curiosities from the lush and fertile jungles of Sugarlandia.
The 10-year limited edition is aged 10 years in re-charred barrels and has notes of cacao and dried fruits with a hint of oak.
Don Papa has gained popularity in the spirits industry and has recently been acquired by a major player in the industry. In January 2023, Diageo agreed to acquire Don Papa for an initial €260 million (US$281.5m). On March 10, 2023, the acquisition was completed.
Product Portfolio:
DON PAPA MASSKARA
DON PAPA BAROKO
DON PAPA SEVILLANA CASK FINISH
6. Banks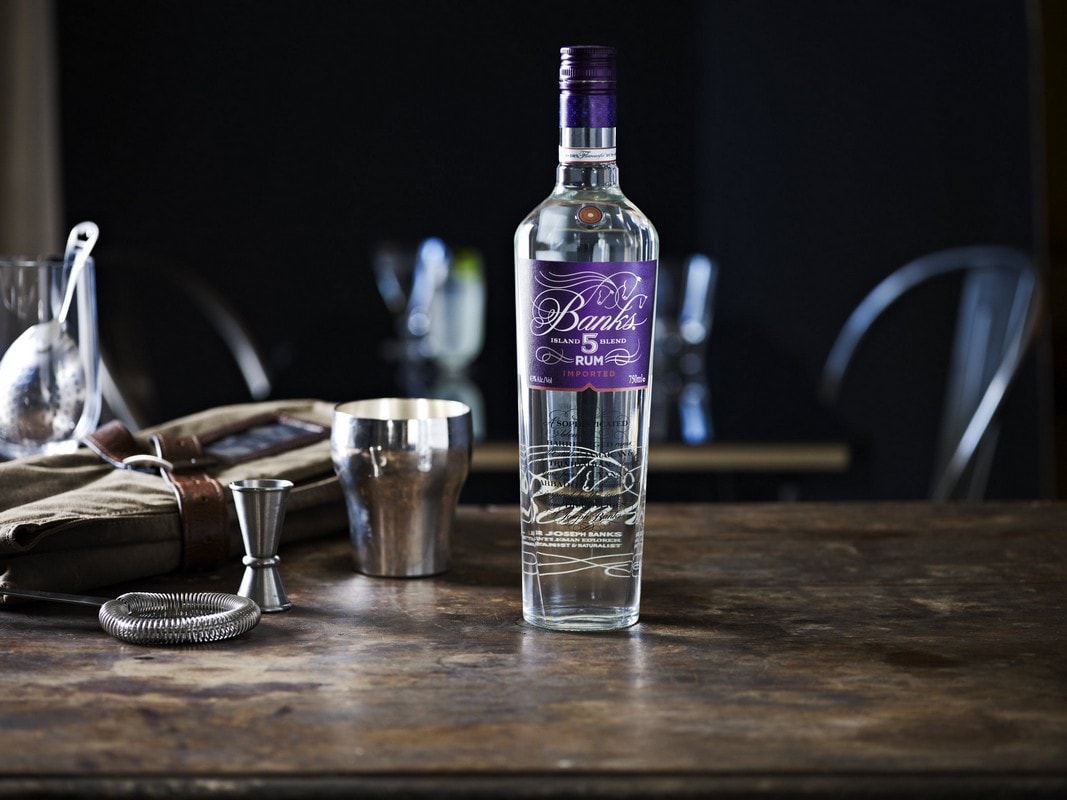 Founder: Arnaud de Trabuc and R John Pellaton
Named after Sir Joseph Banks
Founded: 2010
Distillery: Amsterdam, Holland
Master Distiller: Arnaud de Trabuc
Banks Rum is a blend of aged rums from different islands. Banks Rum is a blend of more than 20 rums of different ages, including spirits from Trinidad, Jamaica, Guyana, Barbados, and Indonesia.
Consistent flavour and complex character has made the offerings from this brand one of the most coveted spirits in the world.
he Banks 5 Island blend is composed of 21 rums from 5 different islands: Trinidad, Jamaica, Guyana, Barbados, and Java. The 5 Island rum with 86 proof and 43% ABV has an intense flavour with vanilla, spooky, creamy and cinnamon notes and plenty of depth. It is both a sipping rum and a mixing rum as it is often mixed into a Mojito or a Daiquiri
Product Portfolio:
BANKS 5 ISLAND BLEND RUM
BANKS 7 GOLDEN AGE
BANKS DIH RUM
7. Diplomatico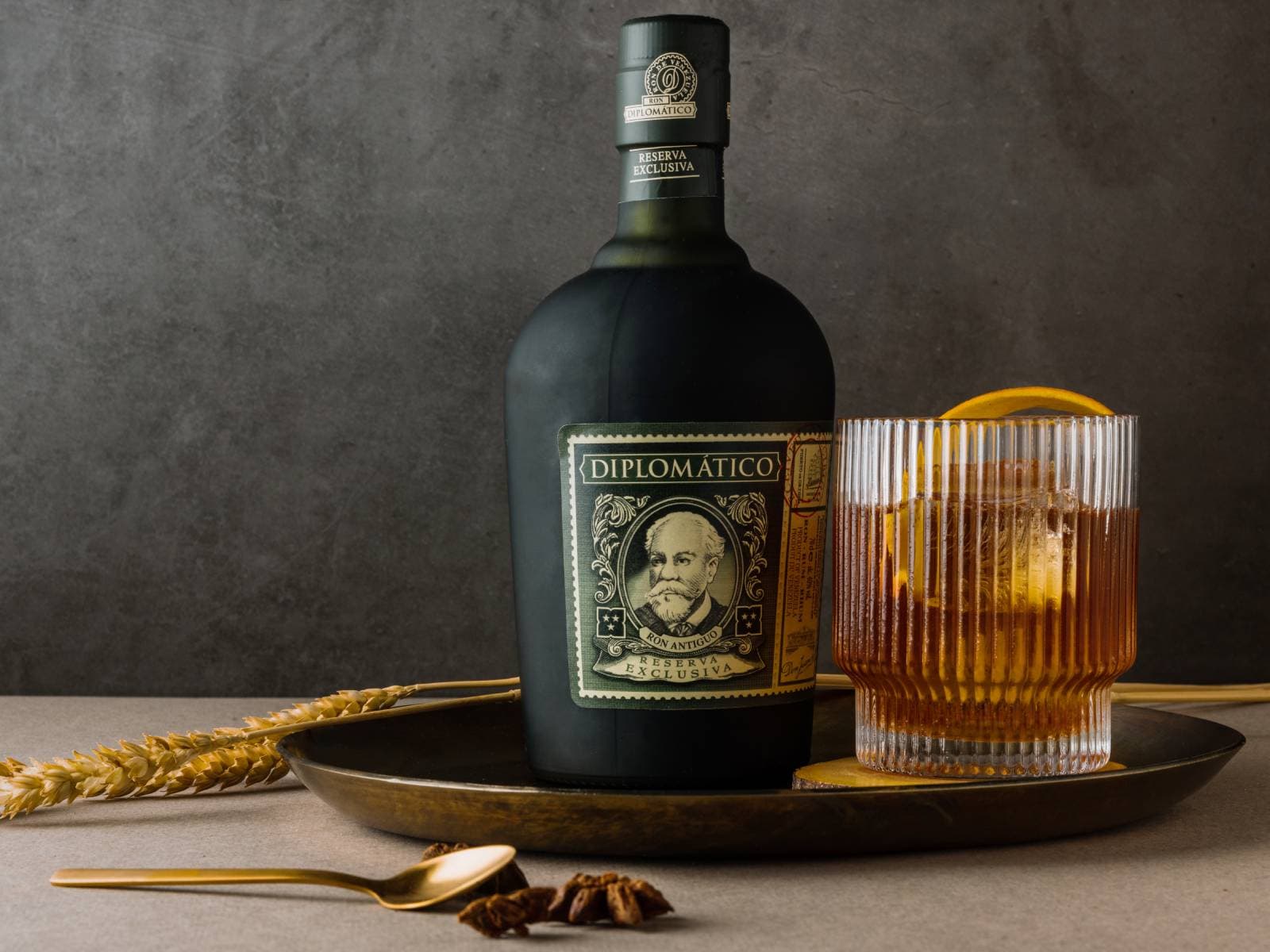 Origin Country: Venezuela
Manufacturer: Destilerias Unidas S.A.
Founded: 1896
Creator: Don Juan Melendez
Master Blender: Tito Cordero
Diplomático Rum is a brand of rum that is passionately crafted by their Maestros Roneros.
Diplomatico is a family-owned independent brand that has produced some authentic and quality rums in the world. It uses an ecological process for transforming residual water into fertilizer for the sugarcanes.
The high-end rum is produced with sugar cane molasses and sugar cane honey for light rums and complex rums respectively. The company cultivates its yeast strain and after fermentation, distils the rum in copper pot-stills. The rum is aged in white oak former whiskey barrels.
According to a review by Thirty-One Whiskey, Diplomatico Rum Reserva Exclusiva is a beautifully dark rum with great fruity notes, including pineapple, on the aroma.
The Reserva Exclusiva is one of its finest offerings with awards like "Gold Medal Winner' and "Best of Category" in its kitty. The dark golden rum is aged up to 12 years and boasts sweet flavours of dried ginger, clove, cinnamon, cocoa, rum and fruit cake.
Diplomático's Selección de Familia was awarded a Double Gold Medal at the 2023 San Francisco World Spirits Competition.
Product Portfolio:
DIPLOMATICO RESERVA EXCLUSIVA
DIPLOMATICO AMBASSADOR
DIPLOMATICO PLANAS
8. Richland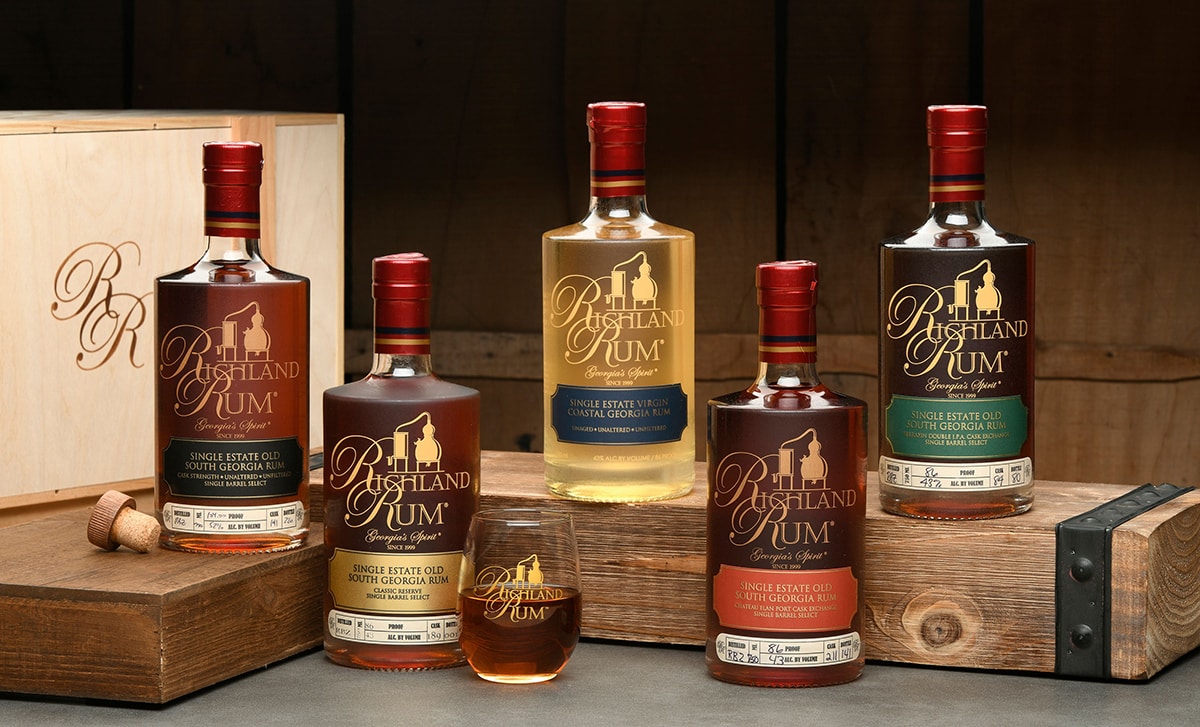 Origin Country: Georgia, United States
Founder: Erik Vonk
Founded: 1999
ABV: 43%
Market: 14 states in the US and 5 countries
Marketing Manager: Stephen Oakley
Richland Rum is a brand of rum that is made from Georgia-grown sugar cane, cultivated at Richland Estate, the farm of the Richland Rum owners. Richland has the distinction of being the only single estate distillery in the US. The process of distillation began in the year 2009 at Richland and the first few bottles were sold three years later
Richland sipping rum is terroir and hyper rum that is made from yeast, sugarcane and water, has hints of earthy funk and sweetgrass, notes of fruity berry and buttery caramel, a hint of butterscotch and aged in charred American white oak barrels for three years.
Richland Rum has won several awards, including the Flavor of Georgia Award in 2014 and the Good Food Awards in 2016 and 2018. It has also received many accolades, including a score of 94 out of 100 points from Wine Enthusiast.
Product Portfolio:
RICHLAND CLASSIC RESERVE SINGLE BARREL SELECT RUM
RICHLAND SINGLE ESTATE OLD GEORGIA RUM
9. Havana Club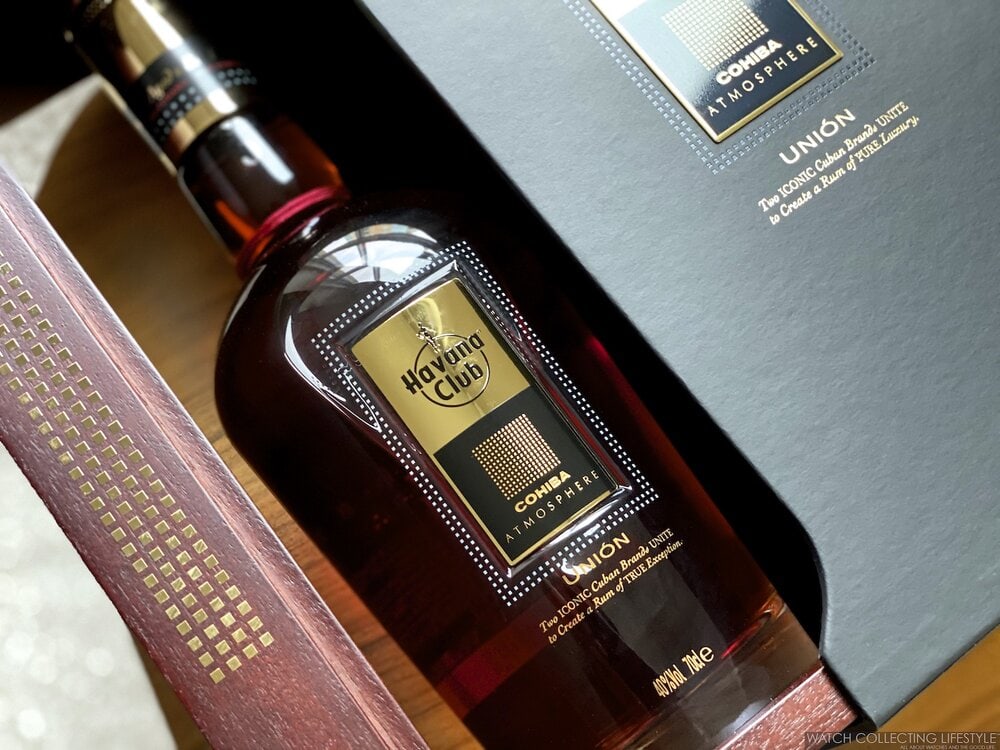 Origin Country: Cuba
Founder: Jose Arechabala S.A.
Founded: 1934
Produced: Cardenas
Owned: Government of Cuba and Pernod Ricard in a 50-50 partnership
Market: 120 countries
Volume sales: 4.6 million 9 liter cases (2022)
Havana Club is a brand of rum that was created in Cuba in 1934. Havana Club produces several types of rum, including Havana Club 3 and Havana Club 7. The company also produces limited edition rums, such as the original 86° proof añejo blanco. Havana Club provides original cocktail ideas that can be created with their rums.
Havana Club boasts of a wide range of rums meant for every occasion. The authentic brand has been the recipient of "Most awarded Cuban Rum" in the last few years with nearly 27 medals
Havana Club is the fifth-largest brand in the world with the strongest markets in Germany, India and France. It's offering Anejo Blanco is both distilled and aged in Puerto Rico for one year has flavours of vanilla spices tangy fruit and dark chocolate, is crisp on the nose and has a long citrus finish.
Havana Club is a well-known brand of rum that has a rich history and offers a variety of rum types and cocktail ideas.
Product Portfolio:
HAVANA CLUB ANEJO BLANCO
HAVANA CLUB RESERVA
HAVANA CLUB MAXIMO EXTRA ANEJO
10. Brinley Gold Shipwreck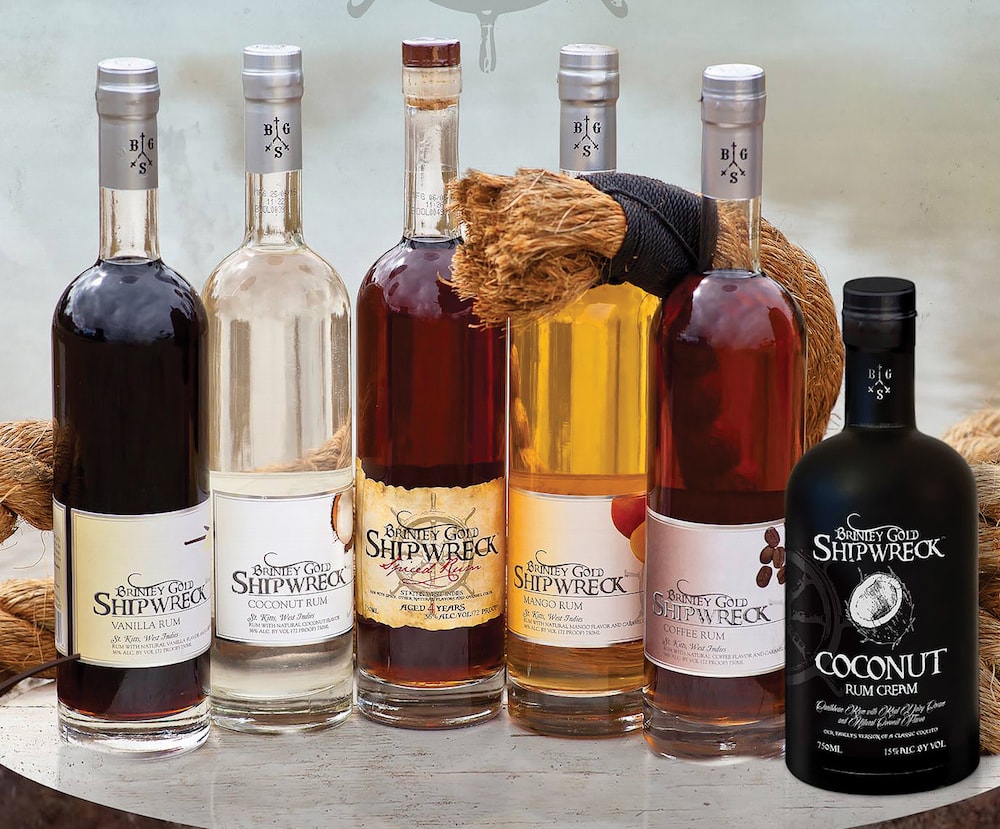 Origin Country: Saint Kitts, West Indies
Based; New Jersey, US
Founder: Bob Brinley
Owner: Zach Brinley
Founded: 2002
Brinley Gold Shipwreck is a brand of spiced rum. It is known for its delicious flavor profile, which includes hints of orange, vanilla, nutmeg, and clove. The rum is aged for four years, resulting in a smooth and well-balanced taste. Brinley Gold Shipwreck Spiced Rum is imported by Market Street Spirits.
Brinley Gold Shipwreck is a family-run business that has managed to produce some of the best tasting and deliciously smooth blend of rums with the finest ingredients. The carefully blended light flavours can be enjoyed straight as well as in a cocktail.
It is handcrafted and aged in charred American oak with 72 proof and 36% ABV. The White Reserve has a palate of tropical fruit, notes of dark brown sugar and a long and smooth finish of subtle oak and vanilla.
Brinley Gold Shipwreck was ranked No. 7 in the Best Caribbean Rum Distillery Winners in 2023 by USA TODAY 10Best.
Product Portfolio:
BRINLEY GOLD SHIPWRECK SPICED RUM
BRINLEY GOLD SHIPWRECK COCONUT RUM CREAM
BRINLEY GOLD SHIPWRECK WHITE RESERVE RUM
11. Goslings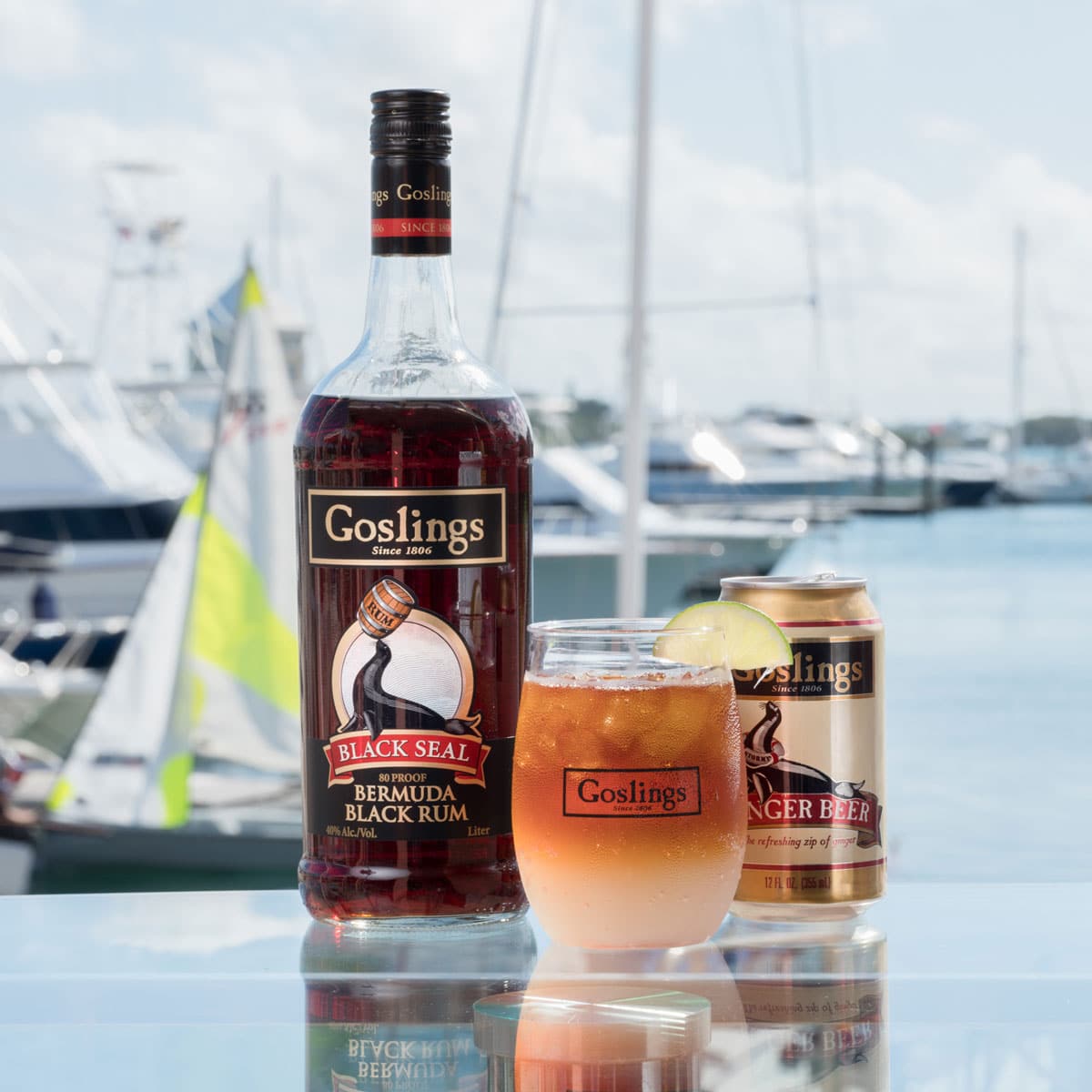 Origin Country: St George's Bermuda
Founder: James Gosling
Founded: 1806
Renamed as Gosling Brothers: 1857
Headquarters: Hamilton, Bermuda
Production output: Production limited to just 12 barrels
Goslings is one of the best rum brands in the world and also has the distinction of being the biggest exporter of Bermuda. The brand gets its name from the black wax that was used to seal its bottles. The full-flavoured dark rum owns the trademark for Dark n Stormy cocktail made from ginger beer and dark rum and served over ice
The award-winning brand Goslings Black Seal was the recipient of the Platinum Medal with a score of 96 at the World Spirits Championships. The rich and full-flavoured rum is made from triple distilled rums and aged in ex-bourbon casks of charred American oak
Product Portfolio:
GOSLINGS BLACK SEAL RUM
GOSLINGS FAMILY RESERVE OLD RUM
GOSLINGS STORMY GINGER BEER
12. Privateer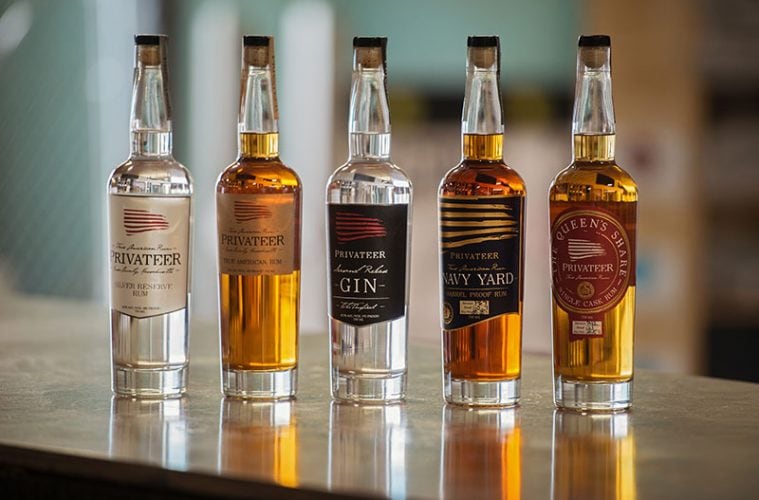 Origin Country: US
Founder: Andrew Cabot
Founded: 2011
Distillery: Ipswich
Head distiller: Maggie Campbell
Production: less than 100,000 proof gallons
Privateer Rum is a brand of rum that is produced in Ipswich, Massachusetts since 2011. The company's commitment to quality is evident in their selection of only the highest quality ingredients and the finest yeasts in the world. Privateer Rum produces a variety of rums, including New England White Rum, True American Amber Rum, and seasonal, tiki-inspired gin. They select a blend of barrels by taste to create an expression of rum.
Privateer does not believe in flavouring and spicing instead puts the onus on a slow process of fermenting that lasts for six days to bring out the complexity and richness of the beverage.
One of the best offerings of Privateer is the Navy Yard at 110 proof and 55% ABV. It is distilled in Massachusetts in the US and has rich flavours with a hint of oak and notes of tobacco, fig, cinnamon and apricot.
Product Portfolio:
PRIVATEER NAVY YARD CASK STRENGTH RUM
PRIVATEER NEW ENGLAND WHITE RUM
DISTILLER'S DRAWER #9 – THE IRON DRAM
13. Santa Teresa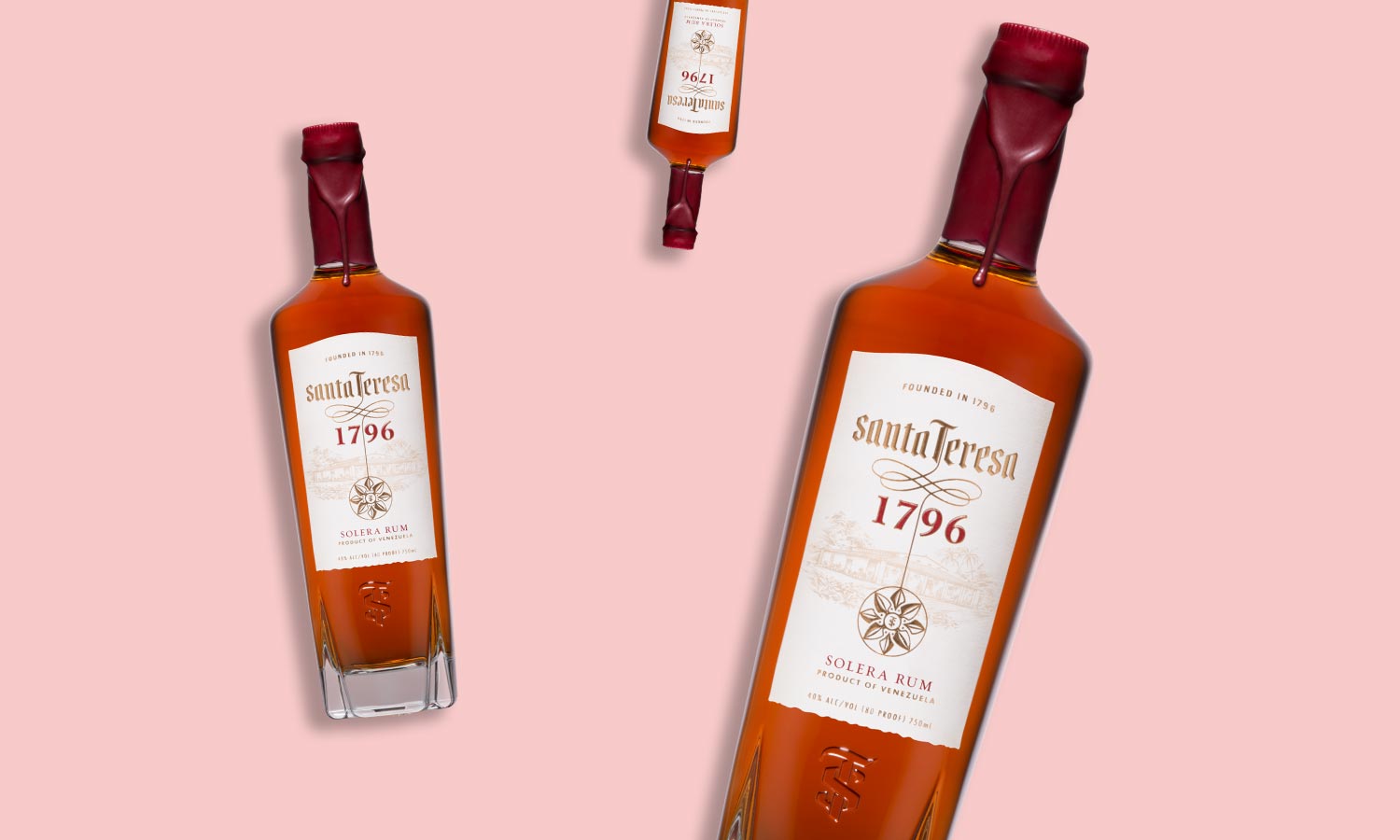 Origin Country: Venezuela
Founder: Gustav Julius Vollmer Ribas
Founded: 1796
Current president: Alberto C Vollmer
Distillery: Hacienda Santa Teresa
Santa Teresa is a rum producer brand from Venezuela with over 200 years of tradition in the fabrication of aged rums. The company is known for its social projects through the Santa Teresa Foundation, such as Proyecto Alcatraz, Rugby Santa Teresa, and Proyecto Casas Blancas. The seat of the company is located at the Santa Teresa Estate, founded in 1796 by the Earl Martín Tovar Ponte, where it currently is an agroindustrial, touristic, and sports complex.
Santa Teresa has the distinction of being the first distillery associated with rum manufacturing in Venezuela. The family-run business has a wide range of the best offerings in the world.
One of its best products is Anejo Gran Reserva which is aged for 5 years. It has a fruity aroma, profile of hay, pepper and mixed fruits peel, woody spices and a sweet and long finish.
Santa Teresa 1796 is a highly rated rum, with a 4.5-star rating on rumratings.com. It is known for its unique and complex production process that employs a traditional Spanish solera for a rich, refined solera rum with an unexpectedly dry finish.
Santa Teresa rum has won Gold medal at the London Spirits Competition.  Several gold medals at the International Spirits Challenge, The Spirits Business Rum & Cachaca Masters, the USA Spirits Ratings, the Berlin International Spirits Competition, Virtus Lisboa, and the London Spirits Competition.
Product Portfolio:
SANTA TERESA ANEJO GRAN RESERVA RUM
SANTA TERESA 1796 RUM
SANTA TERESA RUM CLARO
14. Foursquare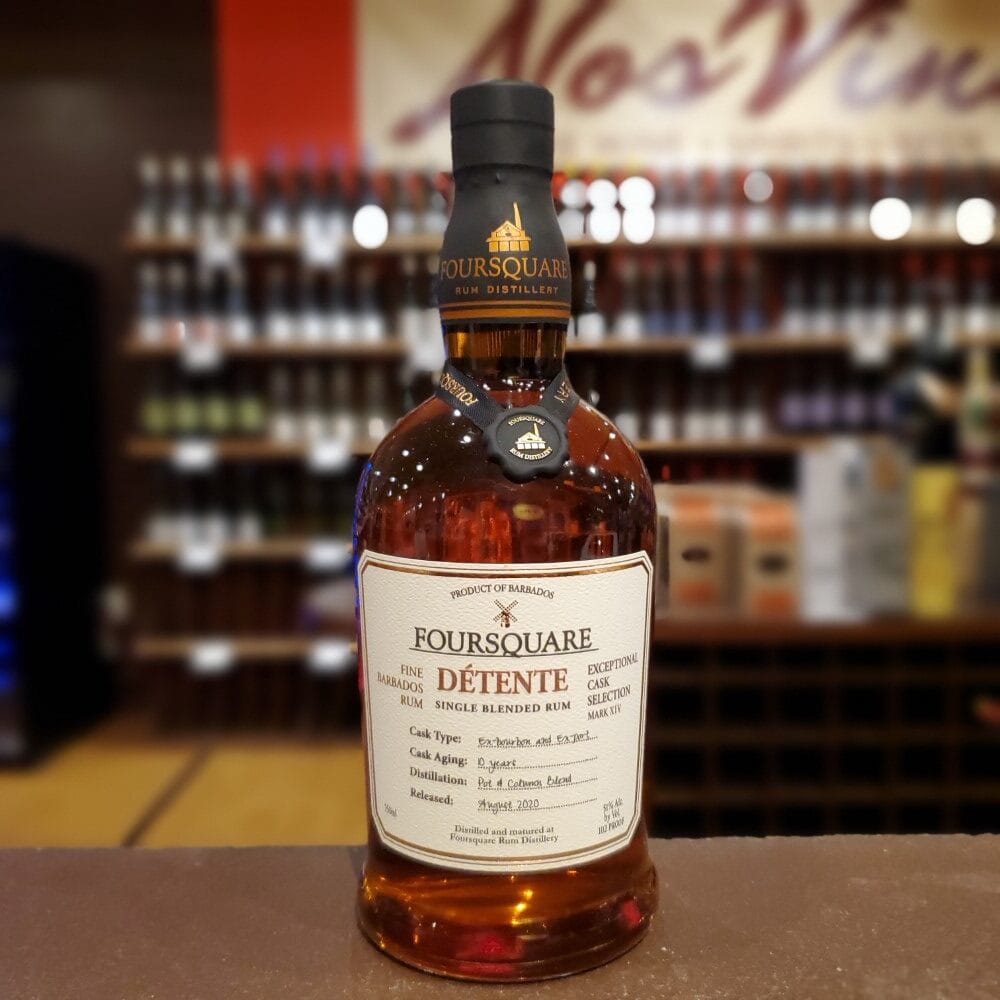 Origin Country: Caribbean Island of Barbados
Owner: R.L.Seale & Co
Founded: 1720
Reopened: 1996 by the Seale Family
Head of Operations: Richard Seale
Production: 300,000 cases of rum per year
Foursquare Rum is a brand of rum produced by the Foursquare Rum Distillery, which is a family-owned distillery based in Foursquare, St. Philip, Barbados. Foursquare is a high-end rum brand  that dates its experience back to five generations. The popular rum brand in the world offers a range of spirits infused with excellent expressions and sophisticated profiles.
Foursquare Rum produces a range of cask-finished rums as well as a spiced expression under its own label. One of their products is the Probitas Rum, which is a blended white rum produced entirely in the Caribbean. Another product is a 12-year aged single blended rum, consisting of both artisanal pot and traditional twin column Coffey distilled molasses rums.
One of the popular offerings from the brand is Cask Strength with an ABV of 59%. The single-vintage perfectly balanced rum is aged in ex-bourbon barrels for 12 years. It has flavours of cinnamon, nutmeg, vanilla and a sweet nose of woody oak.
Foursquare Rum Distillery has won several awards, including the IWSC and ISC Rum Trophy Winner & Rum Distillery of the Year
Product Portfolio:
FOURSQUARE 2007 CASK STRENGTH RUM
FOURSQUARE MARK XVI SHIBBOLETH
FOURSQUARE XV REDOUTABLE
15. Appleton Estate

Origin Country: Jamaica, Nassau Valley
Founded: 1749
Master Blender: Joy Spence
Production: 10 million litres of rum annually
Appleton Estate is a brand of authentic Jamaican rum that is crafted in the heart of Jamaica. It offers a variety of premium rums for every occasion.
If you are looking for exceptional spirits then look no further than the Appleton Estate, which offers some of the finest rums to beverage lovers. Unique weather conditions, geographic location and rich soil has helped the brand in its endeavours.
One of the signature blends of Appleton Estate is the Appleton Estate Signature Blend, which is a full-bodied premium aged rum with a warm golden color, rich aroma, and sophisticated flavor. It is known for its fruit-forward aromas with notes of dried apricots.
The 50-year-old is one of the oldest rums in the world with an unparallel tasting experience. The dark n dense colour represents high quality with an explosion of notes like vanilla, honey, cinnamon and maple sugar and a luxurious and endless finish
Product Portfolio:
APPLETON ESTATE 21
APPLETON ESTATE 50-YEAR-OLD RUM
APPLETON SPECIAL JAMAICA RUM
16. Captain Morgan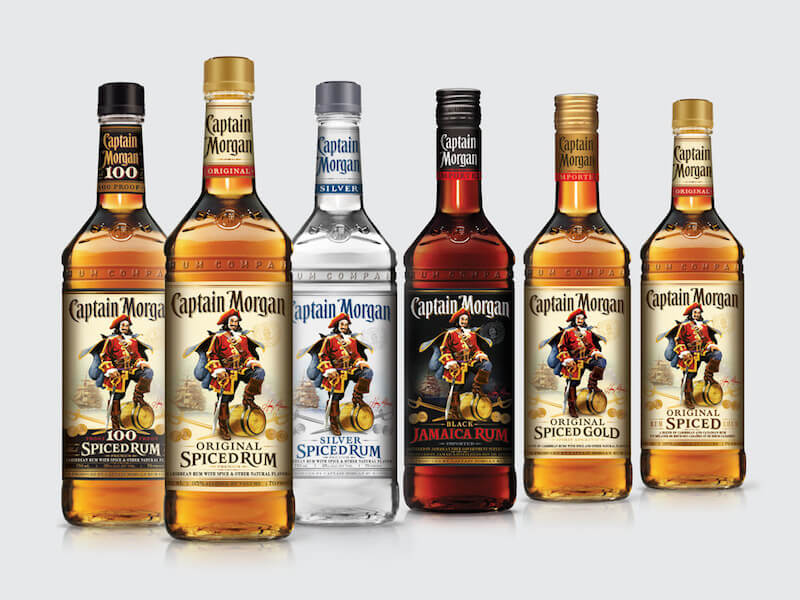 Origin Country: Kingston, Jamaica
Manufacturer: Diageo
Introduced: 1944
ABV: 35%
Proof: 70
Colour: Golden
Sales: 12.9 million 9 liter cases worldwide  (2022)
Captain Morgan is a brand of flavored rums produced by British alcohol conglomerate Diageo. Captain Morgan Original Spiced Rum was introduced to the United States in 1984, and it is the brand's flagship product.
Captain Morgan is known all over the world for its flavored rum and premium spirit drinks. The brand name is dedicated to Sir Henry Morgan, a Welsh Privateer. Captain Morgan rum is sold in many countries, including the United States, Canada, Great Britain, and South Africa.
Captain Morgan Original Spiced Rum is a blend of Caribbean rum, real Madagascar vanilla, natural flavors, and spices, with notes of cinnamon, clove, dried fruit, caramelized sugar, and vanilla. It is often mixed with cola and a dash of lime for a classic combination of spiced vanilla flavors. Captain Morgan Private Stock Rum is made from the finest mellow island spice and is perfect to sip on the rocks with a twist of lime or in a rum cocktail.
Captain Morgan rum won a Silver Medal from the 2023 San Francisco World Spirits Competition.
Product Portfolio:
CAPTAIN MORGAN BLACK SPICED RUM
CAPTAIN MORGAN DARK RUM
CAPTAIN MORGAN LIMITED EDITION SPICED
17. Real Mccoy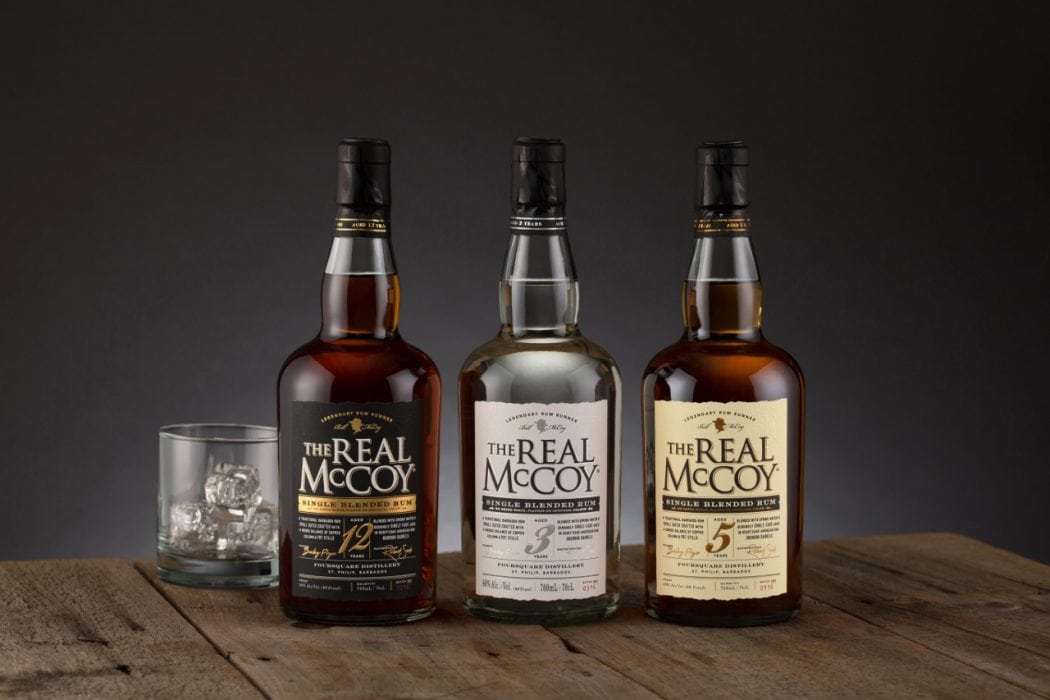 Origin Country: Barbados
Founder and CEO: Bailey Pryor
ABV: 40%
Real McCoy is a brand of rum that produces unadulterated straight rum in the prohibition tradition of pioneer rum runner Bill McCoy. The rum is sustainably produced with true Barbados tradition and single sourced from the 4th generation Foursquare distillery. The Real McCoy offers three different types of aged rum: 3 year aged, 5 year aged, and 12 year aged.
Real McCoy creates its rum at Foursquare Distillery in Barbados with help of master distiller Richard Seale. The blend of rum is made from blackstrap molasses
The rum is distilled in pot stills and column stills, aged in authentic Kentucky bourbon barrels and crafted in small batches.
The Real McCoy rum has won over 100 awards and is an unsweetened, unadulterated rum in the prohibition tradition of legendary rumrunner Bill McCoy.
Product Portfolio:
THE REAL MCCOY SINGLE BLENDED
THE REAL MCCOY 5 YEAR AGED
THE REAL MCCOY AGED 14 YEARS LIMITED EDITION
18. Clement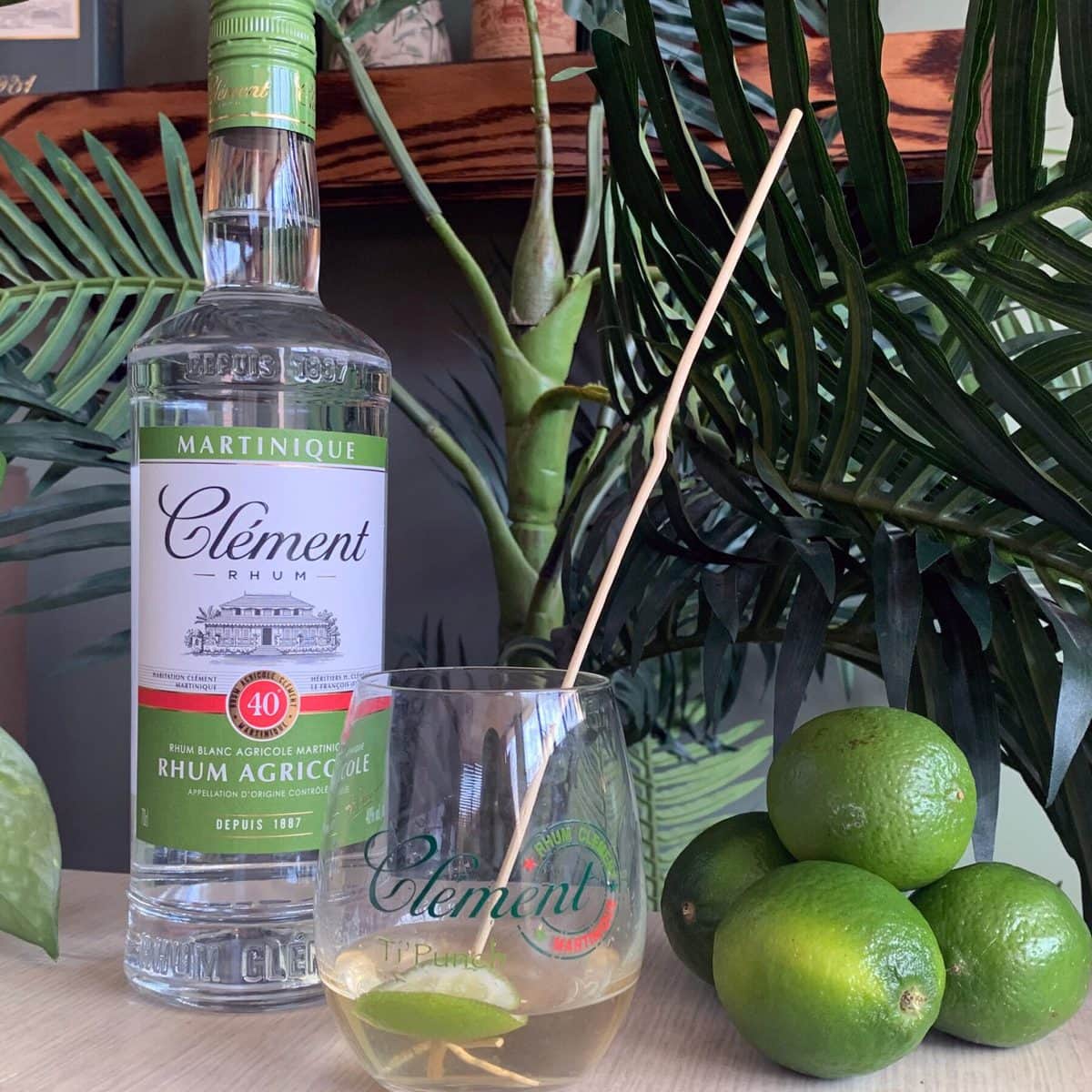 Origin Country: Le Francois, Martinique
Founder: Homere Clement and Charles Clement
Founded: 1887
Market: 60 countries
Clement rum refers to a type of rum produced by Rhum Clément, a distillery located in Le Francois, Martinique.
Clement has a range of offerings in its kitty with the best premium expressions and age statements. It is the leading producer of Rhum Agricole. The brand believes in carrying out its manufacturing process in the honoured tradition set up by its founders
The high-quality rums are made from pure sugarcane juice with fruity and floral notes. The open-top fermentation period is between 24 hours to 72 hours and is distilled in single-column small copper stills for higher strengths and lighter spirits.
The company produces special vintages, old rums, amber rums and white rums which are aged in American and limousine oak barrels
Product Portfolio:
CLEMENT SINGLKE CASK RHUM AGRICOLE
CLEMENT VSOP RHUM AGRICOLE
CLEMENT RHUM BLANC
Besides the above, there are more top brands of Rum like the 5 below.
Plantation
Holmes Cay
Rhum JM
Don Q
Rhum Barbancourt
Conclusion
Rum is an alcoholic beverage that is easily available all over the world because of its high popularity. During the Covid pandemic lockdown, people started buying the spirit from various affiliate marketing programs that posted links to retailer sites.
Liked this post? Check out the complete series on Lists