Technology is an essential part of today's world. The various businesses that take places across the world revolve around technologies. Technology is moving at a very fast pace to meet the growing demands of the industry. Many available brands of technology produced by many companies are unique in their own way.
Through this article, let us discuss the top technology brands that are available worldwide.
1. Google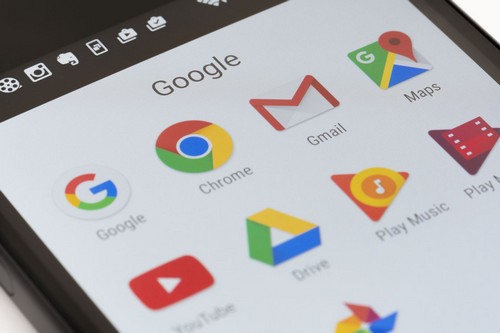 Google is a multinational technology company that focuses on various services and products that are related to the internet like online advertising, cloud computing, searching, hardware and software. Founded in the year 1998, Google is headquartered in California. Google cloud provides the users with flexible infrastructure, productivity, security and intelligent insights to help users business to succeed.
Google cloud Provider (GCP) provides a wonderful infrastructure that is engineered in a way to handle the most data-intensive work, by allowing the flexibility to scale up faster. GCP provides smooth services and frees the users from managing infrastructure, configuring the servers and networks. When the infrastructure is well-taken care, then the business can concentrate on their main functions.
Apart from cloud services, the various other products of Google are web-based products like search tools, advertising services and communication tools, development tools like map-related products, security tools and statistical tools, Operating Systems, Desktop applications, Mobile applications, hardware and software services. The brand value of Google during the year 2017 is $109,470 million.
Due to their wide array of services provided to the client, Google is considered as a top technology brand in the world.
2. Apple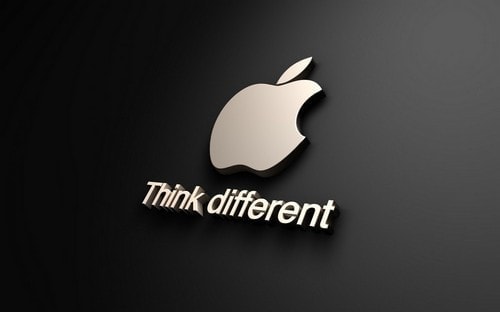 A famous American multinational technology brand, Apple started its operations in the year 1976 and headquartered in California. The company was founded by Steve Jobs, Ronald Wayne, and Steve Wozniak.
Apple designs, develops and sells various consumer electronics, computer software, and various online services. It also produces hardware products. The well-known iPhone smartphone, the Mac personal computer, the iPod portable media player, iPad tablet computer, and the Apple smartwatch are all products of Apple. The various software of Apple is MacOS, iOS, the Safari web browser, and the iTunes media player. The various online services of Apple are iTunes Store, Mac App Store, iCloud and Apple Music.
It operates in locations like America, China, Europe, and Japan. It is considered as the largest information technology company in the world and second in mobile phone manufacturer. Apple has about 123,000 employees working for them. It maintains about 499 retail stores in about 22 countries. Due to their great innovation in technology, Apple is considered as one of the top technology brands in the world.
3. Microsoft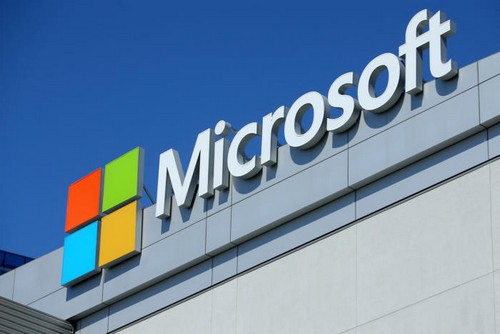 Microsoft is an American multinational company that in headquartered at Washington. Microsoft takes care of development, manufacturing, licensing, supporting and selling computer system, computer software, electronics, and services. Microsoft develops licenses and supports a wide range of software products and services.
Microsoft is also a leading provider of cloud computing services. Microsoft Azure is a complete set of cloud services. IT team makes use of Microsoft Azure to build, manage and deploy various applications by making use of the Microsoft datacenters that are networked globally. The developers can make use of this service for building any simple mobile apps to internet solutions.
Microsoft is the only steady hybrid cloud wherein the data and the app can be connected to the cloud. Microsoft Azure deals with hybrid consistency in various platforms like application development, identity management, security, and data. Azure provides more than 100 services by making use of their tools. Due to their various services in technology, Microsoft is considered as one of the top technology brands in the world.
4. Facebook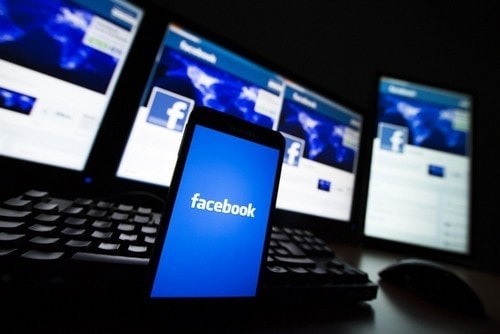 The world-famous social networking giant, Facebook is founded in the year 2004 and headquartered in California, United States. It was founded by Mark Zuckerberg and is a famous social media and social networking service company.
Through their site, it helps people to connect and share with mobile devices, personal computers, and other devices. Facebook provides a platform for people to discover and understand the happenings that surround them, share their opinions, photos, ideas, and videos. The various products of this company include Facebook, WhatsApp, Instagram, and Oculus. It also focuses on selling advertising placements to the marketers.
Their website can be accessed from any device with internet connectivity like desktop computers, tablet computers, smartphones,and laptops. It provides a user-friendly interface to the users. It has about 2.2 million active users. Due to their service in social networking, Facebook is indeed a top technology brand in the world.
5. Tencent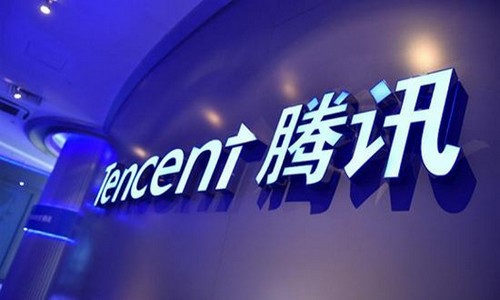 A Chinese multinational company, Tencent focuses on various products related and services related to internet, entertainment, AI. It has their operations globally. It is considered as one of the largest in internet and technology, gaming and social media.
Their various services include music, social network, web portals, mobile games, e-commerce, payment services, internet services, smartphone, and online games. There are also known for their instant messenger called Tencent QQ and web portal QQ.com in China. The app WeChat, a mobile web chat has been the world's powerful app. Popular China's music service has about 700 million active users
The various payment services are Tenpay, WeChat pay, and QQ Wallet. The entertainment services are Tencent games, China Reading Limited, Tencent Comic, Tencent Pictures, QQ music, and Nextradio. The company's various information services are QQ.com, Tencent news, Tencent video, and TencentMicroblog. Due to their various available products and services, Tencent is regarded as one of the top technology brands.
6. IBM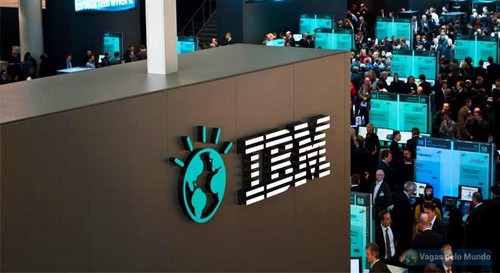 Also regarded as a top technology brand, IBM is a multinational company that is headquartered in New York, United States. It was established in the year 1911. IBM serves their operations to almost 170 countries worldwide. IBM main business includes manufacturing and marketing computer software, hardware and middleware.
It also provides consulting services for various technologies from mainframe to nanotechnology. Few products of IBM are Analytics, Blockchain, Cloud and Industry solutions, Internet of Things, Mobile, Security, Watson, and Mobile. IBM also focuses on research having a record of possessing many US patents.
IBM operates through five main segments of the business. They are Global Business Services (GBS), Global Financing, Cognitive Solutions, Cloud Platforms, and Technology Services.
IBM has about 380,000 employees who work across the globe in various technologies. Due to their advancement in technology and their client services, it is considered as one of the top technology brands in the world.
7. SAP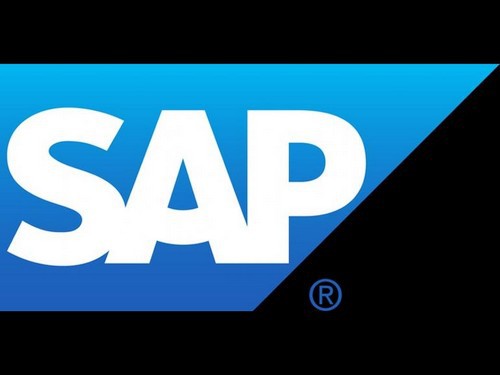 The SAP is a German technology company founded in the year 1972. It is headquartered in Germany. It has its offices in about 180 countries and has about 335,000 customers. It has about 91,000 employees working for them. The SAP is the world leader in enterprise applications. It is considered as the world's largest independent software manufacturer.
SAP stands for Systems, Applications, and Products. It is Enterprise Resource Planning (ERP) software. It is used by the company to integrate the process across various domains. Each domain has its own module in SAP. The different SAP modules are used by the companies for their day to day operations and to generate their daily reports. Businesses make use of the various products of SAP to track the interactions between the customer and the business.
SAP stands front in the market when it comes to ERP services and solutions. ERP is integrated software which supports and integrates all the functional area in a business like finance, manufacturing, logistics, production planning, warehouse management etc. Due to their various features in their products, SAP is considered as one of the top technology brands in the world.
8. Accenture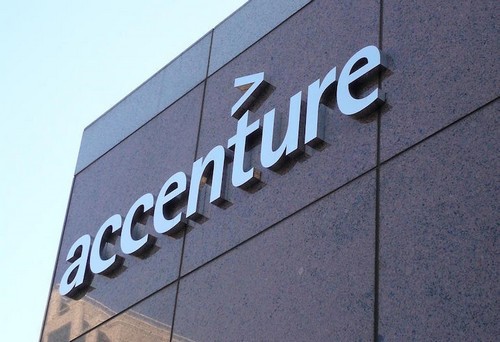 Accenture is one of the top IT Company which mainly focuses on solving the tough challenge for any client. Accenture serves more than 120 clients across the world and works across more than 40 industries. Accenture is proud to have been in appeared in Fortune's "World's Most Admired Companies" list for 16 consecutive times. Accenture has to their credit, 6K patents and few pending across 44 countries.
Their various business operations include Accenture strategy, Accenture consulting, Accenture digital and Accenture technology. Accenture strategy shapes the future of technology and business. Accenture consulting focusses on transforming the business through industry insights and expertise.
Accenture digital creates values through new intelligence, new connections, and new experiences. Accenture technology focuses on strengthening the business solutions with cutting-edge solutions and emerging technologies. Due to their high-end technology services, Accenture is indeed one of the top technology brands in the world.
9. Samsung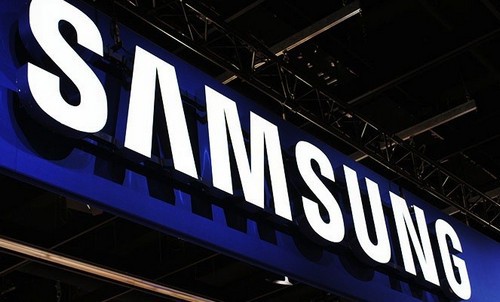 A Korean multinational technology company, Samsung was established in the year 1938 and headquartered in South Korea. It consists of various affiliated business. Samsung started its business as a small export company in Korea. Now it has grown to become one of the world's leaders in the electronics sector, especially in the media, digital appliances, memory, semiconductors and system integration.
Samsung strives hard to develop and expand the products in the electronics division. The innovation and high-quality products of Samsung are appreciated by the consumers. The company has expanded its products, increased the revenue and market share and achieved the mission of making the life of consumer better.
Their various products are television, audio and video players, camera, home appliances, mobile devices, and personal computers. Due to their various electronic devices, Samsung is considered as one of the top technology brands in the world.
10. Baidu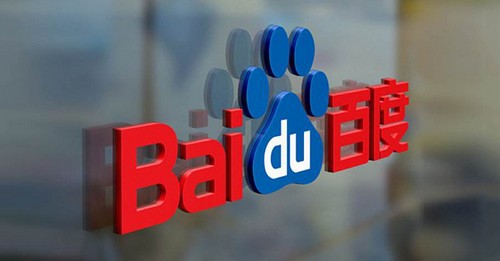 Baidu is a Chinese multinational technology company that was established in the year 200 and headquartered in Beijing, China. Their business operations mainly focus on various internet related products and services, and artificial intelligence. It is considered as one of the largest AI and internet-based Applications Company in the world.
Baidu's platform provides the users with many channels to connect to various information and services. Along with the web search, it also develops various community-based products. They are BaiduPostBar, Baidu Knows, and BaiduEncyclopedia. BaiduPostBar is the world's largest Chinese language platform, which is query-based online community platform. Baidu Knows is the interactive knowledge sharing platform that is in the Chinese language. BaiduEncyclopediais the user-generated Chinese language encyclopedia.
Baidu also develops various search-based products like image search, maps, video search, news search etc.  Baidu has their clients worldwide. Due to their various kinds of online services, Baidu is regarded as one of the top technology brands in the world.
11. Intel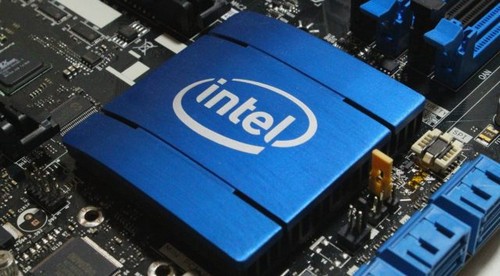 An American multinational company, Intel is a technology company that is headquartered in the California, United States. It was founded in the year 1968 by Gordon Moore and Robert Noyce. Intel works with various technologies to make great experiences for business and society.
The company's business segments are data center group, client computing group, internet of things, memory solutions, security, programmable solution group, and new technology group.
The company focusses on delivering computer, communication and networking platforms to a set of customers which includes original equipment manufacturers, cloud, and communications service providers, original design manufacturers, and industrial and communications equipment manufacturers.
It also offers a platform which integrates many technologies and components like a microprocessor and chipset. Intel manages the platforms by using additional hardware, software, and services. Due to their various available technologies and innovations, Intel is regarded as one of the top technology brands in the world.
12. Oracle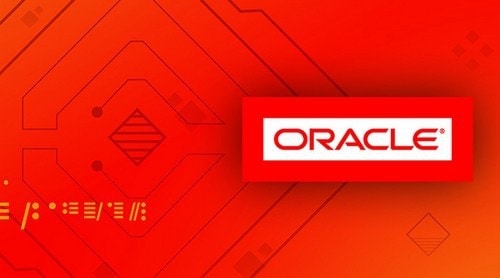 Yet another top technology provider, Oracle is headquartered in California, United States. It has about 430,000 customers working in their office locations in about 175 places. Oracle mainly focuses on developing and marketing database software and technology, cloud engineered systems and enterprise software products.
They also develop and build tools for database development, enterprise resource planning, customer relationship management and supply chain management. It also provides various cloud services through their datacenters that are managed by the global network of Oracle Corporation. It provides leading-edge capabilities in services like platform as a service, software as a service, data as a service and infrastructure as a service.
By making use of these services, developers can develop, deploy and integrate applications in the cloud. It also provides IT professionals to avail cloud services across their various devices and applications. Oracle cloud takes the pride in delivering the cloud services at the customer's datacenters but maintained by Oracle.As Oracle cloud is a top technology company, it is considered as a top technology brand in the world.
13. Huawei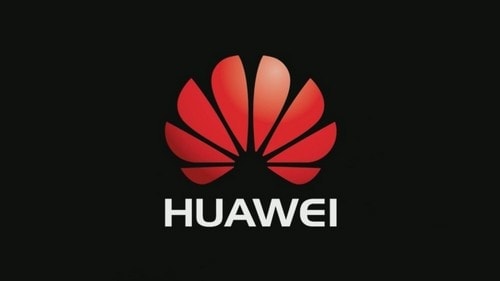 Huawei is a Chinese multinational company headquartered in Guangdong, China. It is a networking, telecommunication equipment, and service company. Huawei is an Information and Communication Technology (ICT) solution provider company.
Huawei has set up well-equipped ICT portfolio providing their best solution in networks, telecom, devices, services and cloud technology. Huawei's solutions of ICT, their services and products are almost being used in more than 170 countries. The company has built about 1500 networks that help to connect the customers with their business.
Through their ICT solutions, customers can transform to a digital world that will help in increasing the monetary growth and improve the excellence of life. Huawei has about 180,000 employees working for them and 36 joint innovation centers. As Huawei is a technology-oriented company, it is considered as one of the top technology brands in the world.
14. YouTube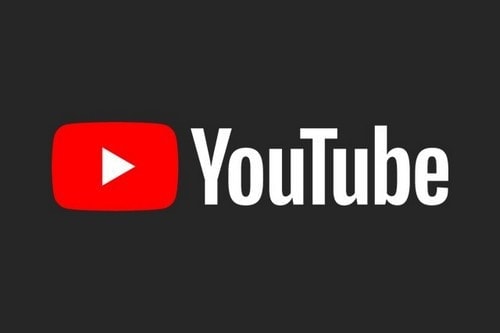 An American company, Youtube is a video-sharing company that is headquartered in San Bruno, California. It was founded in the year 2005. It allows users to view, upload and share videos which include music clips, movie, amateur content, and any learning videos. It supports many user-generated and corporate media videos.
Its operation includes TV show clips, video clips, music videos, short films, audio recordings, live streams, video blogging, short original videos and educational videos. It provides many features like uploading, playback, quality and 3D viewing of a video. It also provides the users with the capacity to view the videos on web pages that are available outside the website.
It is basically an ad-supported platform which offers rental options for many growing movie titles. It earns revenue for advertising from Google AdSense. It is a program that targets ads based on site content and audience. Due to the various available features, YouTube is regarded as one of the top technology brands in the world.
15. Cisco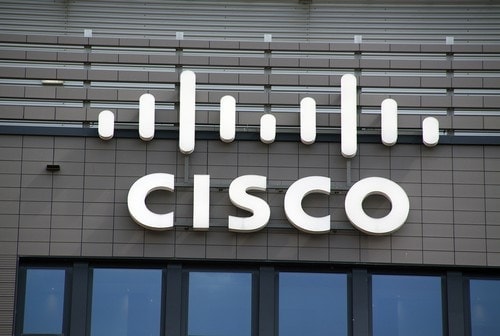 Cisco is an international technology leader and innovation company headquartered in California, United States. Ever since 1984, Cisco is determined to make the internet work. Cisco products, employees and partners make use of their technology and innovation to the society to be connected securely and enhance the usage of digital technology. Cisco produces and retails networking hardware, equipment for telecommunications and other technology-related products and services.
They work with enormous products like analytics, automation software, networking and infrastructure software, servers, switches and many more. They even provide solutions to various technologies like cloud, data center, Internet of Things, mobility and network architecture.  Due to their technology, Cisco is regarded as one of the top technology brands in the world.
16. HPE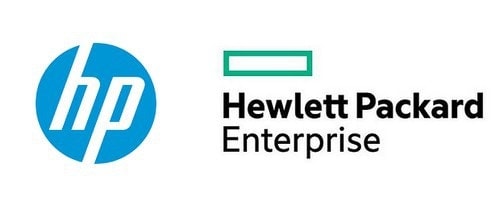 Hewlett Packard (HP) Company is an information company that is headquartered in Palo Alto, California. The company has about 3, 17,500 employees working globally. HP focuses on creating technology that will make better connectivity between people and business across the world. The business operations include the development of many hardware and software components, data storage, networking hardware and delivering services. It also provides associated services to the customers.
It has a wide range of products to offer to their consumers. Their various products are personal computing devices, storage devices, networking products, servers, software, and many types of printers and imaging products. HP sells their products directly to the customers or through online. Due to their technology and innovation in their products, HP is considered as one of the top technology brands in the world.
17. LinkedIn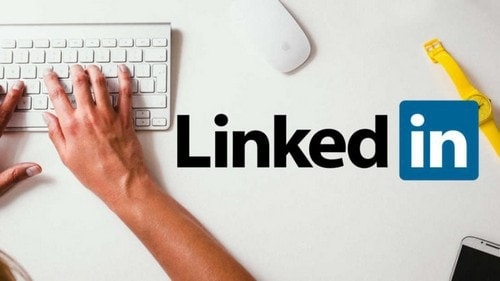 LinkedIn, the world's largest professional networking websites offer employment-oriented services. It was founded in the year 2002 and headquartered in California, United States. It offers its services through the website and mobile apps.
Their main applications are professional networking where the employers post their jobs and the job seekers post their resume. It has around 562 million users in about 200 countries worldwide. The company's main vision is to create economic opportunity for the needy.
Its main aim is to connect the professional's across the world to make them more successful and more productive. LinkedIn has as expanded business where the revenues are generated from membership subscriptions, recruitment solutions, and advertising sales. Due to their main focus on employment, LinkedIn is considered as one of the top technology brands in the world.
18. Salesforce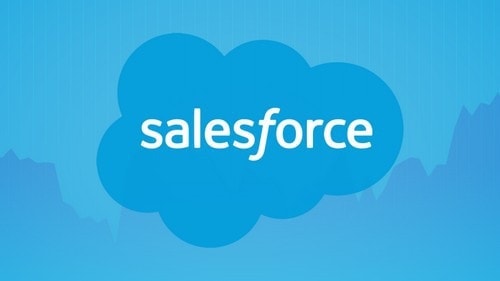 Salesforce is an American cloud company headquartered in San Francisco, United States. The main business operations are customer relationship management and also sell commercial applications of social networking. Salesforce cloud offers applications for various organizations that mainly focus on sales and support. It is CRM software.
Salesforce app has the abilities Marketing automation, Sales management, Partner management, and Customer service.Organizations can manage their day to day activities like customer account management; track the sales, marketing, and post-sale service.
Salesforce provides the company with an interface so that the company can manage their activities. As Salesforce is a technology-oriented company, it is regarded as one of the top technology brands in the world.
19. Netflix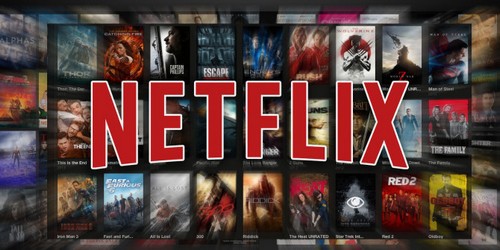 Netflix is an American entertainment company headquartered in California, United States. Netflix has their core business functions in streaming media, video-on-demand online. Netflix is one of the leading entertainment services over the internet across the world.
It is estimated to have about 117 million members across 190 countries that make use of Netflix online entertainment channel to more than 140 million hours of programs. Users of Netflix can watch anything at any place without having a limit.
Users can also make use of various operations like pause, play, resume etc. while watching the online entertainment channel. Due to their excellent services and bandwidth provided to the users, Netflix is considered as one of the top technology brands in the world.
20. Snapchat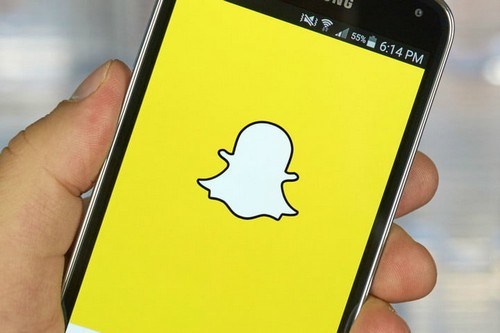 Snapchat is a multimedia messaging app that is popular around the world. It is a camera application that guides the users to communicate by means of images and short videos known as snaps.
Snapchat main feature Snap Map, that allows users to see the location of their friend on the map if the user has sent the relevant options for it. The feature Bitmoji allows the users to create their own personal avatars and apply them across the web. Snapchat is also involved in advertising; create creative tools like Sponsored Lenses and Sponsored Geofilters.
The images and video of Snapchat fade after the user view them. The app also has various fun features like drawing tools, stickers, and augmented-reality filters. It has about 187 million users per day. Due to their unique features, Snapchat is regarded as one of the top technology brands in the world.
Conclusion
The world is moving towards gadgets, apps, and various online services. New technologies are being introduced every now and then across the world. All the technology companies are moving at fast pace to meet the demand of the business.
Liked this post? Check out the complete series on Lists