We live in a techno-savvy environment, and here connecting through messages is considered cool and happening, especially amongst the new generation.  Individuals are slowly becoming more comfortable with this communication form as talking on the phone is not so trendy anymore.The usage figures of global mobile messenger apps have reached new heights, and as per the latest predictions, instant messaging apps will break further records in the foreseeable future.
In January 2018, mobile messaging apps' service users were 2.25 billion, which increased to 2.52 billion in 2019 and 2.7 billion in 2020. The projections for 2021 and 2022 are 2.87 billion and 3 billion, respectively.
The mobile messenger apps have proved a hit amongst the users as the usage penetration breaks all records day-after-day. 2020 was a year where outdoor activities were limited to a bare minimum. At such times messenger apps proved a blessing and helped the people remain active and maintain connectivity with friends, family, and acquaintances.
Mobile messenger apps help in online chatting through text transmission in real-time. The user needs an internet connection, and his smartphone is ready for instant chatting. Most of the apps also include audio messages, group chats, video chats, and emoticons and stickers.
It is one of the cheapest and sometimes free-of-cost alternatives to SMS or operator-based text, which is a paid option.
Some of the top 6 global mobile messenger apps in 2021 that are dominating the world scenario with a massive monthly active user base are mentioned below-
1. WhatsApp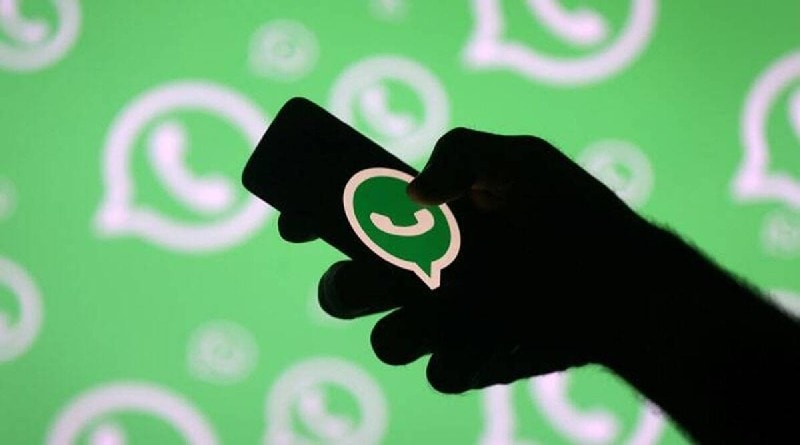 With 2,000 million monthly active users, WhatsApp occupies the number 1 spot in the list of top 6 global mobile messenger apps in 2021. It is straightforward to use as the user has to log in with his phone number. As per the recent statistics, WhatsApp is delivering more than 1 billion messages in one single day.
The indisputable leader amongst the global messenger apps is no doubt WhatsApp. It was initially released in the year 2003, more and more users have come abroad because of its high-end features. In 2019 it was the most downloaded app with an estimated 850 million downloads. In Q2 2020 and Q3 2020, it was downloaded 175 million and 140 million times, respectively.
As per the available statistics, WhatsApp has an estimated 340 million active users in India, its highest number. It is followed by 99 million active users in Brazil and 1 million in the USA.
WhatsApp is an American app whose ownership in 2014 cost Facebook Inc just 19 billion US dollars. This freeware messaging and VoIP service software has essential features like sending voice messages and text messages, sharing images, locations, and documents, and making video and voice calls. One of the most critical features of the app is end-to-end encryption to ensure maximum security.
WhatsApp is available in 60 Android and 40 iOS languages and is accessible on mobile devices and desktop computers. A standalone business app named WhatsApp Business was launched in 2018 to communicate with customers who were using the standard app easily.
WhatsApp has had three funding rounds. In October 2009, private investors played a significant role in seed funding, with an estimated investment amount of 250,000 pounds. In April 2011, Sequoia invested 8 million dollars in Series A funding, and in July 2013, it again invested 52 million dollars in Series B funding.
2. Facebook Messenger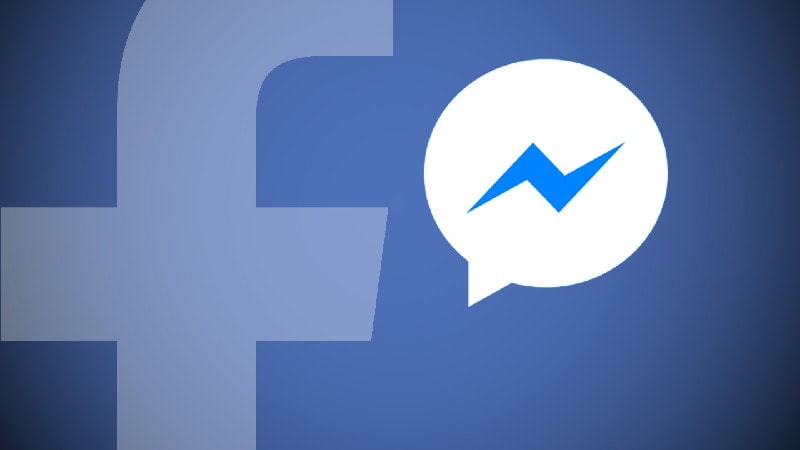 With 1,300 million monthly active users, Facebook Messenger occupies the number 2 spot in the list of top 6 global mobile messenger apps in 2021. It is of American origin and was initially released in the year 2011. The messaging app's owner and developer are Facebook Inc. Available in one hundred and eleven languages; it is compatible with the operating systems iOS, Android, Web, macOS, and Windows 10.
Facebook Messenger offers instant messaging and VoIP services to its users who can send messages, interact with bots, make video and voice calls, react to other users' messages,  exchange files, audio, stickers, photos, and videos third-party integration, location sharing and support multiple accounts. The standalone apps support playing games and using various accounts.
Facebook Messenger occupies the top spot as the top messenger app in the United States. By September 2019, the monthly active user count in this country had exceeded 106.4 billion. The mobile messenger app has an essential feature for US users called Messenger Pay or money transfer, where it is possible to send money to other people.
3. Weixin / WeChat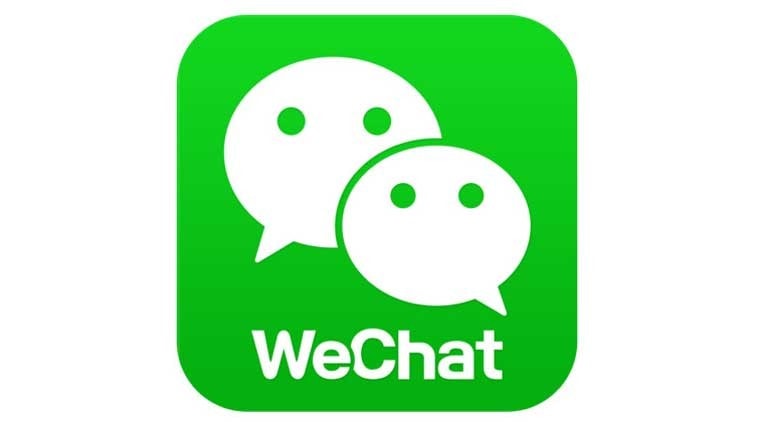 With 1,206 million monthly active users, Weixin / WeChat occupies the number 3rd spot in the list of top 6 global mobile messenger apps in 2021. In China, the app was launched as Weixin, and later in the year 2012, it was rebranded under the name WeChat for overseas users.
The Chinese origin WeChat is a multipurpose app initially released in 2011 and developed by Tencent Holdings Limited. By the year 2018, it had more than 1 billion active monthly users and became the largest standalone mobile app globally.
It is considered a super app because of several functions like mobile payment, mobile banking, shopping, bookings, social media, and messaging. It provides facilities like voice messaging, text messaging, video conferencing, broadcast messaging, video games, location sharing, video sharing, and photo sharing.
WeChat is available in seventeen languages and supports iOS, Android, macOS, and Windows.
WeChat analyzes, shares, and tracks user activity upon request by the Chinese Government. In June 2020, it was banned by the Indian Government, and although the US government also tried to do so, the move was blocked by an injunction issued in the United States District Court.
4. QQ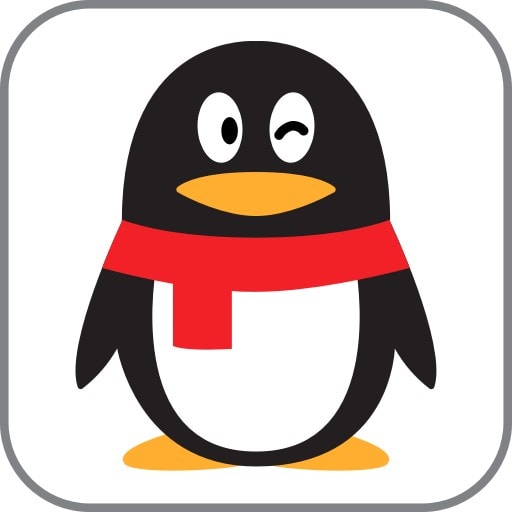 With 648 million monthly active users, QQ occupies the number 4th spot in the list. Although QQ was created for international users, it is more prevalent in China than in other countries.
Tencent QQ was initially released in the year 1999 and was developed by Shenzhen Tencent Computer System Co Ltd. The Chinese origin app is available in seven languages like English, Chinese, Spanish, Korean, French, Japanese, and Laotian and supports a Cross-platform operating system.
QQ is a web portal and an instant messaging app, and its functions include instant messaging, music, movies, shopping, games, file sharing, microblogging, voice chat, and group chat. The app is most popular amongst the young audience as it does not require a phone number for registration purposes.
5. Snapchat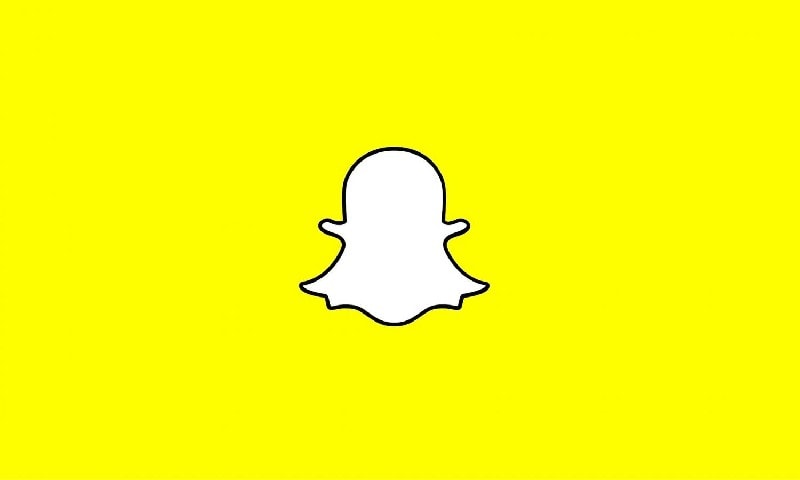 With 443 million monthly active users, Snapchat occupies the number 5th spot in the list. On an average basis, an estimated 4 billion snaps are sent daily from this app.
The American origin app Snapchat was initially released in the year 2011 and developed by Snap Inc. It is available in thirty-seven languages and supports iOS and Android operating systems.
Snapchat is a multimedia messaging app with functions like multimedia, video chat, instant messaging, and photo sharing. An important feature of this app is that messages and pictures are available only for a limited duration, after which the recipient cannot access them. With time the app has evolved, and its features also include "Discover" – brands can show ad-supported content and "Stories" – twenty-four hours or one day of chronological content. The user can now keep photos in a space called "my eyes only," protected by a password. The app has also included a vital feature, end-to-end encryption in a limited capacity.
Snapchat is most popular amongst the young generation and is one of the most widely used apps in the United States, with nearly 46 million monthly active users. The top 6 global mobile messenger apps in 2020 have several fun features like AR filters and offer a playful messaging experience to its young users.
6. Telegram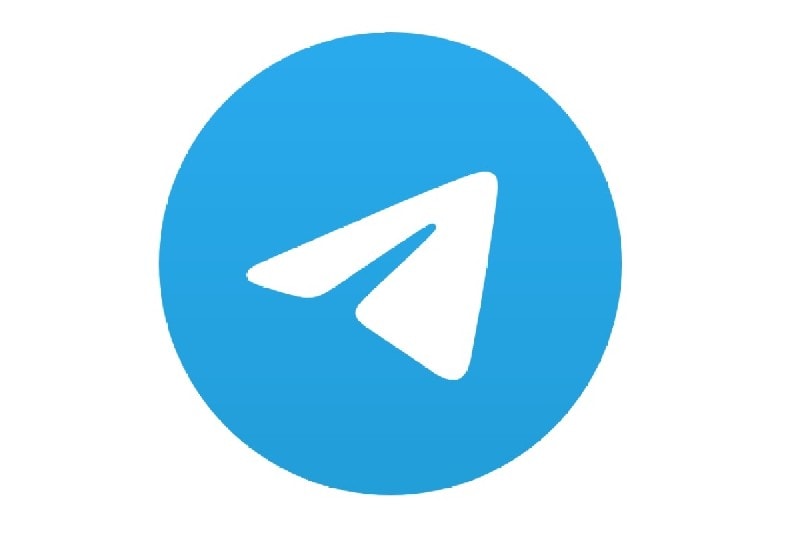 With 400 monthly active users, Telegram occupies the 6th number spot in the list.
Telegram was initially released in the year 2013 in Russia but has shifted base since then to Dubai. It is written in C++, is available in fourteen languages, and supports operating systems iOS, Android, Windows NT, Windows Phone, GNU/Linux, Web Platform, and macOS.
The cloud-based cross-platform app offers VoIP, video calling, and instant messaging services that allow users to send text messages, animated stickers, voice messages, video calls, voice calls, and share documents up to 2GB per file, unlimited images, music, contacts, and user location.
Telegram's official apps are open source, and the app offers an end-to-end encryption call feature to its clients.  There is also optional end-to-end encryption for so-called "Secret" chats for online users who are smartphone clients. Cloud chat users can use server-client encryption to maintain privacy.
Mobile messenger apps are essential influencers and have proved their worth in the world.  Record-breaking engagements and high connectivity are crucial facets of the top 6 global mobile messenger apps in 2020 apps that have been able to carve a niche place for themselves.
Liked this post? Check out the complete series on Lists