This article lists the top cosmetic brands as per their overall sales across the globe. Cosmetics, which are also known by the name, Make up, are available in various products with a variety of choice that put the user in difficult to choose from them.
The revolutionary changes that are seen in the cosmetic industry have bought a lot of popular products for hair and face across the world. Top cosmetic brands make various beauty products like mascara, lipstick, eyeshadow, foundation and many more.
These are the top cosmetics brands in the world.
Top Cosmetic Brands
1) Johnson and Johnson's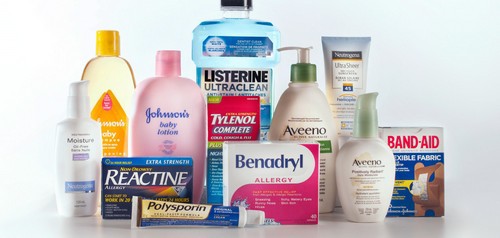 Johnson & Johnson's cosmetic brand is a private business that is formed in Chicago, the United States of America in the year 1954. It is known for manufacturing hair care and cosmetic products. Cosmetics belong to the safest category of products.
Every cosmetic product of Johnson has been designed to meet the strict safety standard. Johnson takes responsibility for ensuring safety in the products. Johnson conducts regular and specific tests for the products and their ingredients used. The safety information is shared with health authorities. The products are registered under US FDA.
Johnson has their beauty product sales for about $5.9 million which includes baby, skin and oral care products. The most famous brands of Johnson are Johnson's Baby, Neutrogena, Aveeno, and Listerine. Due to their various available brands, Johnson is regarded as one of the top cosmetic brands in the world.
2) Gillette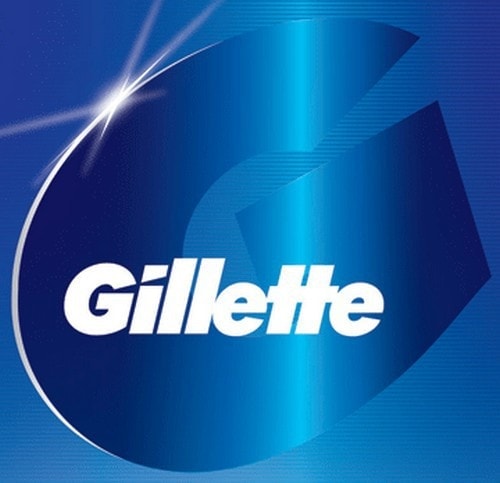 Also regarded as one of the top cosmetic brands, Gillette is a well-known brand of men's and women's safety razors and other kinds of personal care products. It is owned by Procter & Gamble (P&G). It was found in the year 1902 and based in Boston, United States. During the initial years, it was owned by the Gillette Company which is a supplier of various brands of products. Over the years, it came into a merger with Procter & Gamble during the year 2005.
The Gillette Company's product was included in P&G unit with the name Global Gillette. After two years, Global Gillette was dissolved and included in P&G in two divisions called Procter & Gamble Beauty and Procter & Gamble Household Care. The various brands of Gillette were identified with the two divisions of Procter & Gamble. As they are famous across the globe, Gillette is considered as one of the top cosmetic brands in the world.
3) L'Oreal Paris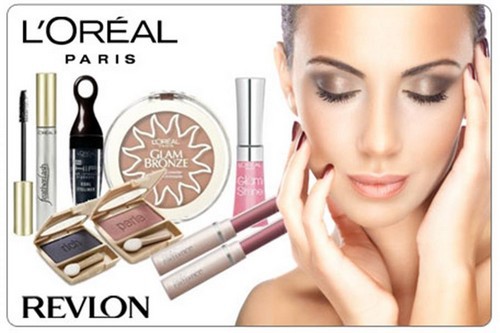 A well-known product brand, L'Oreal is the topmost and bestselling beauty company in the cosmetic industry. The company is headquartered in France. This French cosmetics company was established in the year 1909.
It has an annual sale of beauty products of about $27.2 billion dollars. Their famous beauty products are colour cosmetics, hair care, sun care, skin care and fragrances. Their popular brands are L'Oreal Paris, Garnier, Softsheen and Maybelline New York. Few luxury brands like Giorgio Armani, Lancome, Yves Saint Laurent, and Kiehl's.
Their hair care products include Kerastase, Redken, Pureology, and Matrix. L'Oreal is regarded as one of the most ethical companies in the world. The popular actress Deepika Padukone is the brand ambassador of L'Oreal Paris. As L'Oreal Paris is a leading brand in cosmetics, L'Oreal Paris is considered as one of the top cosmetic brands.
4) Pantene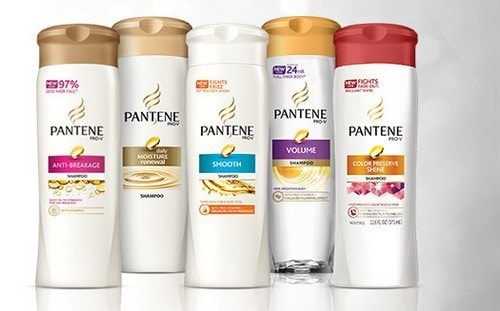 A famous American hair care brand, Pantene is owned by Procter & Gamble. It came into existence during the year 1945. Pantene's product 2-in-1 shampoo with shampoo and conditioning became famous across the world. Their various products are advanced care, anti-breakage, aqua light, beautiful lengths, classic clean, curl perfection, daily moisture renewal, damage detox, everlasting ends, heat shield, ice shine, the sheer volume and many more.
Few of the ingredients that are used by Pantene are fragrance, Propylparaben, isobutene, Methylisothiazolinone, Bis-peg-4 Dimethicone, Octinoxate, Triisopropanolamine, Methylchloroisothiazolinone, Potassium Hydroxide, Benzyl Alcohol, Triethanolamine and many more. Due to their various available brands for hair products, Pantene is regarded as one of the top cosmetic brands in the world.
5) Nivea

Also a popular cosmetic brand, Nivea is a German brand that was introduced in the year 1911. It specialized in body-care products, face products, sun products, men products, and highlights. It is considered as one of the leading companies in the field of skin care. The products of Nivea cater to the needs of our customers. The various products of body care are crème smooth foaming silk body wash, crème soft smooth foaming silk body washes, foaming oil body wash, enriched rich lotion, men body wash and many more. Nivea creams are exceptionally good.
The classic Nivea crème in the blue tin is a very famous product. They also produce moisturizing Nivea soft cream which has Vitamin E and Jojoba Oil. The Nivea men crème is also famous across.  Due to their wide range of products, Nivea is considered as one of the top cosmetic brands across the globe.
6) Neutrogena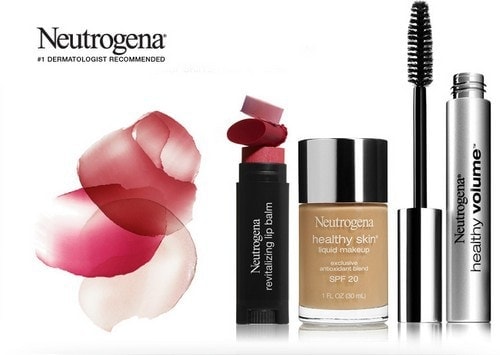 An American brand of skin care, cosmetics and hair care, Neutrogena is headquartered in Los Angles, California. Founded in the year 1930, their products are distributed across 70 countries. It is dermatologist recommended skincare brand that offers a variety of products for hair and skin care. It is basically a brand of Johnson & Johnson Company. Their skin care products provide facial cleanser, moisturizer, cream, serum, and masks.
It also provides acne concern, ageing skin concern, dark circles cream and many more. They also manufacture sun cream products; makeup products for eyes, face, and lips, hair care products like shampoo and conditioners. As Neutrogena has gained acceptance in the medical profession and due to their available products, it is regarded as one of the top cosmetic brands in the world.
7) Head & Shoulders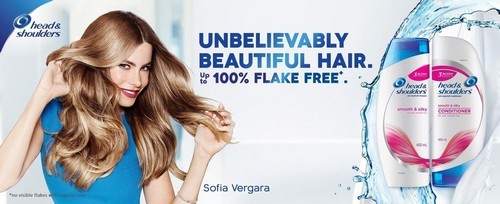 A well famous brand of anti-dandruff shampoo, Head & Shoulders is an American brand that was introduced in the year 1961. Over 50 years in the cosmetic industry, Head & Shoulders is considered as the number one in hair care products. Their products are tested over 200 times. Healthy hair starts from a healthy scalp. These shampoos are good for a sensitive scalp.
Head & Shoulder has partnered with a dermatologist for their products. The anti-dandruff shampoo has been designed to be gentle enough for daily use. Their scientists have spent almost 50 years to perfect the shampoo. Due to their quality products for hair, Head & Shoulders has been regarded as one of the top cosmetics brands in the world.
8) Garnier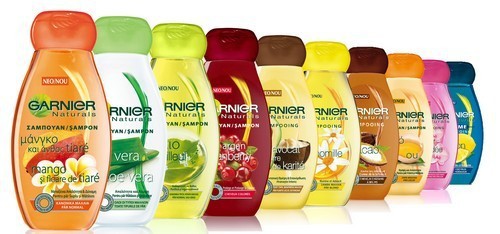 The hair and skin products of Garnier are considered as one of the top luxury brands across the China, Asia, India, and Japan. It has been established in the year 1904. Ever since then Garnier has their hair and skin experts working for them. It blends the active natural ingredients into breakthrough formulas. The main goal of Garnier products is to provide a healthy looking beauty that will connect the products with community and nature.
It has committed itself to sustainable sourcing and reduces the environmental impact of the packaging of their products. It has various available brands in the category Fructis, Whole blends, nutrisse and skin active. Due to their various available brands and products, Garnier is considered as one of the top cosmetic brands in the world.
9) Clinique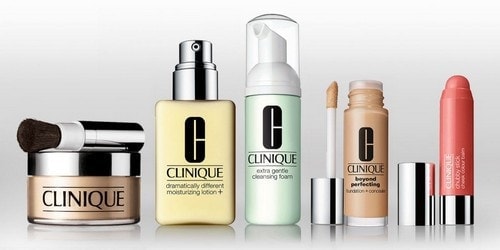 A famous brand of America and established in the year 1968, Clinique is a cosmetic company that produces toiletries, skin care products, cosmetics, and fragrances. It is basically sold in high-end department stores in the USA. This brand is best suited for this having sensitive or problematic skin. It is considered as one of the biggest skin care and cosmetic brands in the world. Clinique stores are seen in across 135 countries in the world.
The products of Clinique are free from allergies and fragrance. It also has some non-comedogenic makeup products whose prices are little more. As Clinique is one of the fastest growing cosmetic companies, it is regarded as one of the top cosmetic brands in the world.
10) Dove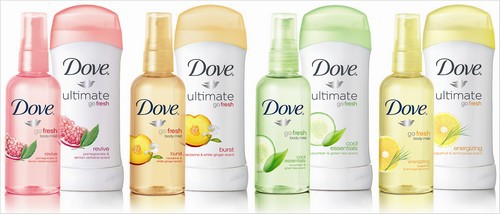 A popular cosmetic company, owned by Unilever, Dove, is the home for real beauty. It is originated in the United Kingdom. Dove has been working towards making beauty a great source of confidence. The various products of Dove are manufactured in many countries like Argentina, Brazil, China, Canada, Germany, Indonesia, India, Ireland, Japan, Netherlands, Pakistan, Poland, South Africa, Thailand and the United States.
The various products manufactured by Dove are deodorants, body washes, beauty bars, lotions, and facial and hair care products. Basically, the dove products are produced from synthetic surfactants, vegetable oils, and salts of animal fats.  Due to their various available products, Dove is regarded as one of the top cosmetic brands in the world.
Conclusion
Cosmetics are a popular product that is used by men and women. In the current world, many new brands of cosmetics have been introduced. As all the types of cosmetics are easily available in the market and through online, it becomes easily reachable for the people to use them.
Liked this post? Check out these detailed articles on
Topic of Lists
Alternatively, check out the Marketing91 Academy, which provides you access to 10+ marketing courses and 100s of Case studies.