With numerous health benefits of green tea, there are more and more people who have switched their normal teas to green tea that provides a cup full of good health. At present, there are many companies launching its green tea. People might be concerned as which green tea brand to opt for while there are many brands of green tea available in the market.
So, through this article, let us discuss the best brands of green tea in India.
Top Brands of Green Tea in India
1) Organic India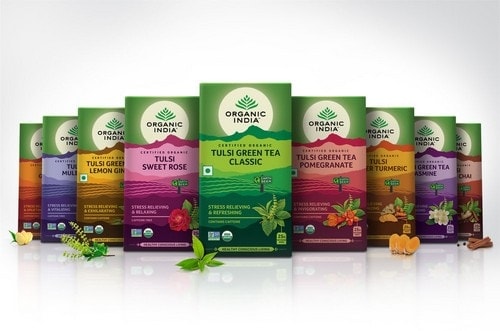 One of the best brands of green tea in India, Organic India is committed to providing the best organic foods and products to its customers. It creates a unique business model that commits itself to service and integrity and benefits to all its customers. The company supports organic, sustainable, and agriculture practices to serve and protect Mother Nature.
Organic India provides a unique range of green tea which is a blend of taste and countless health benefits. It helps in weight loss and detoxification. Various fruits and flowers like lemon, pomegranate, jasmine, hibiscus combines with Tulsi, an anti-stress element to provide a refreshing drink.
This green tea also acts as an anti-aging that boost immunity against flu and cold. Organic India green tea is rich in nutrients and packed with antioxidant. These are available in many flavours and are healthy. Due to its values and absolute commitment to quality, Organic India is considered one of the best brands of green tea in India.
2) 24 Mantra Organic Green Tea

Established during the year 1992 by Raj Seelam, 24 Mantra Organic teas are organic and each and every leaf is pure. Their teas are pure and well-tended, where the farmers combine the traditional shades of tea growing and organic. Their teas are rich in antioxidants and flavonoids that builds body resistance and help in overall elevation of health.
24 Mantra Organic Green Tea is a popular green tea brand that is rich in antioxidant flavonoids that include catechins as well. The presence of Tulsi in its green tea helps to build immunity, relieves stress, and enhances respiratory health. 24 Mantra organic green tea lowers LDL cholesterol, increases body metabolism that aids slimming, and has a proven anti-cancer property. Due to its excellent health benefits in its green tea, 24 Mantra Organic Green Tea is indeed the best brands of Green Tea in India.
3) Twinings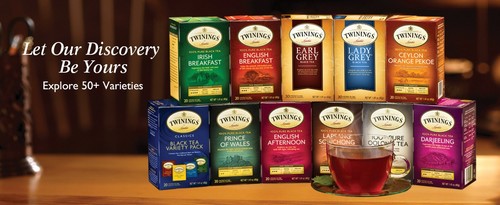 Twinings is considered the oldest tea company in the world and has got an unbelievable legacy by having about 10 generations of family at the helm. It is an English marketer of tea. This brand of tea is owned by the Associated British Foods. The company gets its finest teas by traveling worldwide and its various blends reflect the diversity of regions, tastes, experiences, and cultures. People enjoy the finest flavors of tea across the globe that is carefully handpicked and crafted.
Twinings Green Tea is one of the best in their business. Twining's source the team from cautiously selected tea gardens and is taken care with great effort. As green tea is delicate, it has to handle with great care. The various flavors and aromas of Twinings green tea is sourced across the world and are designed to have a good experience at every sip that the user takes.
4) Lipton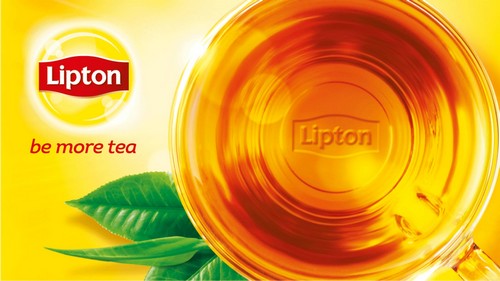 Lipton is a popular British brand of tea that is owned by Unilever. Ever since the formation of Lipton during the year 1880, nature has been its tea factory. Each and every cup of Lipton tea is grown using wind, natural rain, and sunshine. This is the main feature behind its signature rich aroma and taste. Lipton tea has always led its way for tea and has been always ahead of the curve.
Lipton green tea is one of the trusted green tea brands in the world. It has Catechins that are a rich source of antioxidants that helps in weight loss, cancer, cardiovascular disease, and many more. Lipton provides pure green tea as well as flavored green teas at a feasible rate. This tea is pure, light, and simple. It is prepared using the finest leaves in the world.  Few of the variants of Lipton green tea are honey lemon, 100% natural green tea, jasmine, and many more. As these teas are prepared using 100% natural leaves and due to the presence of natural relaxants in it, Lipton is indeed one of the best brands of green tea in India.
5) Tetley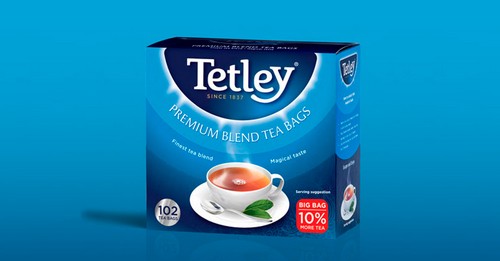 Also the best brand of green tea, Tetley maintains its quality ever since its formation about 180 years ago. From then on, the company has been growing to one of the most loved tea brands in the world and at present, it is now enjoyed in India as well. Tetley brings us warm and comforts with every cup of the finest blends. The company strives towards creating the perfect brew and also a sustainable environment. Tetley's green tea contains five more antioxidants when compared to an apple. It also neutralizes free radicals for any added benefits.
It acts as a cleanser for every cup the user takes. Tetley green tea comes with variants like ginger, mint & lemon, Aloe Vera, natural green tea, and lemon & honey. Tetley has also introduced Super Green Tea that is a range of vitamin-infused green tea. It helps to strengthen immunity and fight fatigue.
6) Typhoo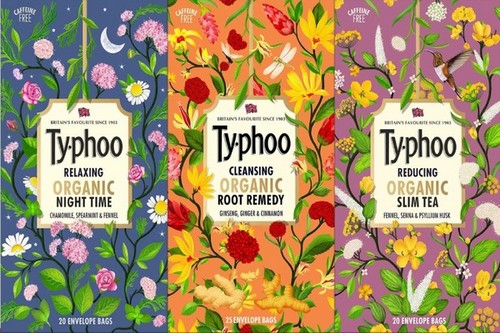 Typhoo is a popular brand of tea that was launched during the year 1903 in the United Kingdom This tea stepped in India with a wide variety of teas and fruit flavors during the year 2008. In India, Typhoo teas are produced in a world-class production hub in Kolkata, West Bengal. It is a fully automated manufacturing facility that is equipped with the art of blending and packing unit. Typhoo is an advanced experience of generous wellbeing and smooth flavors. It carries a gentle touch of goodness.
Typhoo green teas are rich in antioxidants and are free from sugar, artificial flavor, and preservatives. Typhoon green tea is available in many variants like Jasmine, pure green tea, Moroccan mint, and lemongrass. Typhoo fuses various kinds of ingredients to create striking green tea mixes.
 7) Golden Tip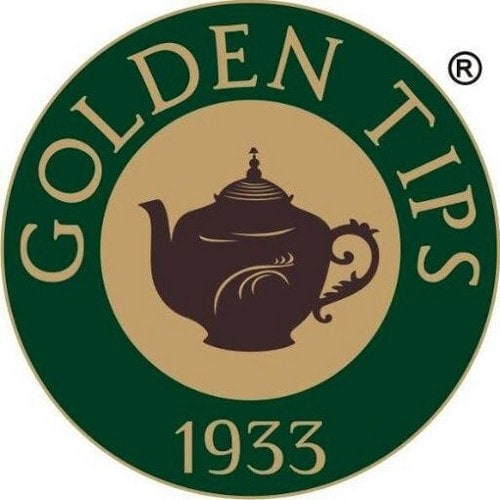 Golden Tips tea was formed during the year 1933 in India and it is a most reputed brand in India. This brand originated from Darjeeling and cherished by tea lovers worldwide. Over the years of its formation, Golden Tips tea brand has diversified from retail to wholesale and also exporting its products in value-added and branded packs. Its retail presence has spanned across 16 exclusive tea counters and boutiques around India. Golden Tips Matcha green tea comes in many varieties. Its green tea is not only appreciated for its taste but also has many health benefits and relieves stress.
Golden Tips green tea is full of flavonoids, catechins, and polyphenols that has its association with many health benefits. It is also excellent in fighting fatigue with its combination of natural amino acids along with a small amount of caffeine. This gives an instant boost to energy levels. Due to its natural ingredients in the products, Golden Tips is considered one of the best brands of green tea in India.
8) Happy Valley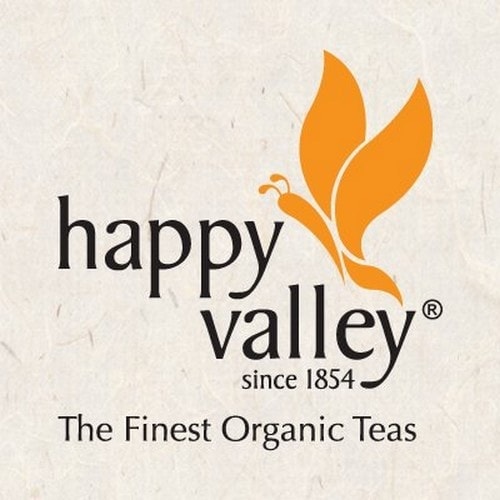 Happy Valley is a popular tea garden in the Darjeeling district in India. It was established during the year 1854 and is spread across 440 acres and has about 1500 employees working in it. Happy Valley practices organic therapy for its tea. It produces organic teas that are infused with a vitality of nature. Happy Valley's agricultural activities are chemical-free and are well-aligned to nature. Happy Valley's organic green tea is mild and mellow. It helps people who look lose weight, detox, and wish to stay healthy always without having any compromise for taste.
Happy Valley's green tea is the least oxidized form of tea and is prepared form young tea leaves that is usually plucked at the end of harvest season. Due to its way of processing, it becomes a healthy drink. The Camellia Sinensis leaves present in its green tea are steamed that prevents the catechins from oxidizing.
9) LaPlant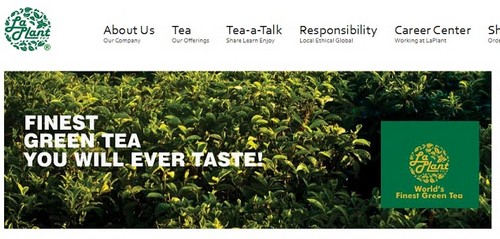 LaPlant green tea is a popular brand that quickly brews into a bright and energetic greenish-yellow drink that is supplemented with a sweet and light aroma. Garden-fresh LaPlant green tea contains pure natural ingredients and flavors. It is packed in heat-sealed metalized envelops that protects and provide the original flavor and aroma. It is rich in antioxidant and contains ways to reduce weight, increase metabolism, and also acts as an anti-aging.
LaPlant green tea is a rightly rejuvenating and refreshing drink. It is available in various flavors. The various variants of LaPlant green tea are lemon mint orange, tulsi, pure green tea, lemon, and honey lemon green tea.
Conclusion
Having many health benefits, green tea users are rising up in the market. The above-mentioned brands of green tea provide various health benefits that each one looks out for.
Liked this post? Check out the complete series on Lists