History will give testimonial evidence to the fact that metals have always been a desirable commodity. From ordinary people to kings and queens, it has managed to leave its footprints on the sands of time. Each metal has a different value as per the conditions of that period.
There was a time when iron was more valuable than anything else, later silver and much later, gold took its place and now several other precious metals have replaced it.
The value is dependent to a great extent on the rarity of the metal, its properties, and how difficult it is to extract.  They have been used as currencies, as forms of investment, for industrial purposes and also to create jewelry.
Precious metals have a niche market of their own and are considered valuable commodities in the whole world. Prices of precious metals are determined by the global markets and their trends.
The one thing common amongst all the metals is that they are no doubt valuable. The prices may go up and down, but it will always remain precious in the consumer market.
#1. Californium 252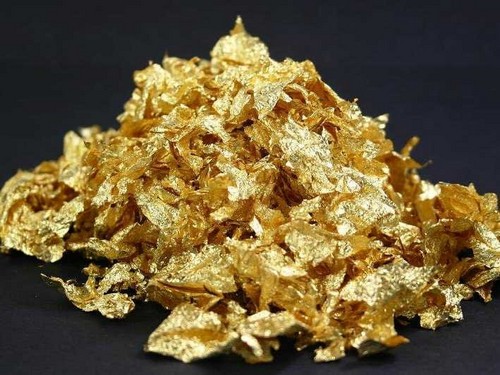 At 27 million dollars for 1 gram Californium 252 is no doubt one of the most expensive metals in the world. The reason for such astronomical prices is its rarity. It is used in nuclear physics and medicine and also in discovering fields of silver, gold, and oil.
This is a very rare and exclusive man-made most expensive metal that was first produced in the year 1951 in the University of California. Since then, only 8 grams of it has ever been made.
Annually only 30 – 40 micrograms are made and that too in the laboratory in only Russia and the United States with the help of nuclear reactors.
#2. Rhodium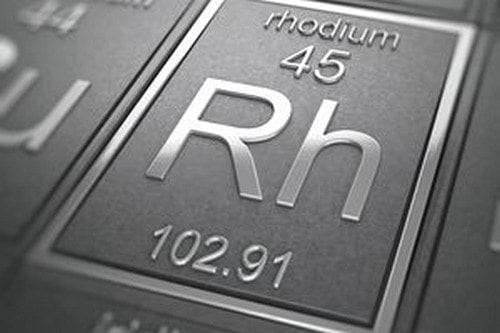 Rhodium is no doubt one of the most expensive metals in the world. It is silver-colored and has reflective properties. The ability to withstand corrosion and the high melting point has made it very desirable.
This rare metal was discovered in the year 1803, and currently, its largest producers are Canada, Russia, and South Africa.
At a price tag of 2,930 dollars per ounce, Rhodium is one of the most expensive metals of all times. It is a member of the platinum group, and the naturally occurring substance is generally found in minerals as a free metal and alloyed with other metals.
Rhodium is considered valuable and is used in industrial fields, automotive industry and in the form of rhodium detectors in nuclear fields. It is also used extensively in jewelry finishing, mirror and searchlights because of its reflective properties.
#3. Iridium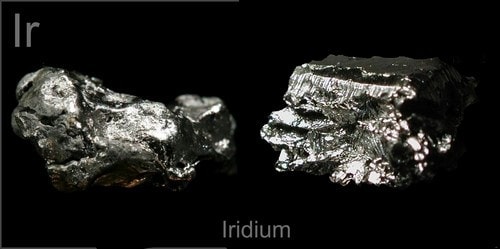 Iridium is described as a brittle and hard metal that belongs to the platinum group. It is silver-whitish in color and considered very precious. It is one of the densest elements that have a high melting point and a great ability to resist corrosion.
The most expensive metal Iridium is a by-product of nickel mining and is processed from platinum ore. This makes it desirable in industries like automobiles, electronics, and medicine. It is also used in several products like jewelry, compass, watch, spark plugs, pen, and manufacturing television diodes.
At a price tag of 1,460 dollars per ounce, Iridium is one of the most expensive metals in the world. It is mined extensively in South Africa hence the high prices.
#4. Palladium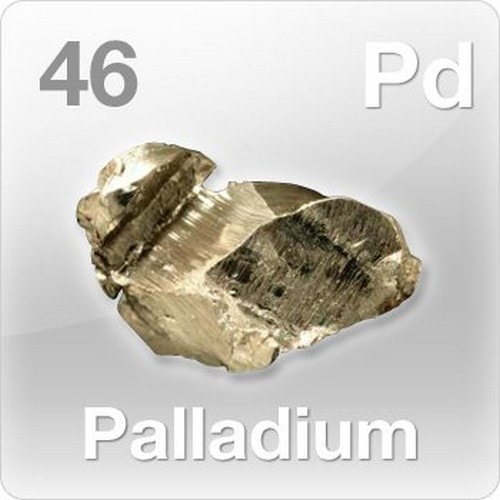 Before the year 2018 Palladium was considered less valuable than gold, but a recent surge has taken it at one of the top positions in the metal industry and above gold prices.
At 1,400 dollars per ounce, it is surely one of the most expensive metals in the world. Palladium is a precious metal of greyish-white color and belongs to the platinum group.
It is desirable because of its rarity and because it does not lose its luster even after a long time. The metal is stable and malleable under hot conditions. Moreover, it has the ability to absorb a good amount of hydrogen at room temperature.
Palladium was first discovered in 1803 by William Hyde Wollaston and since then has gained gradual popularity amongst the metallic sector. Largest producers of this rare and most expensive metal are South Africa, United States, Canada, and Russia.
Palladium is used by jewelers to make white-gold alloys; the automobile industry uses it for catalytic converters so that they can minimize emission and electronic manufacturers for plating purposes.
#5. Rhenium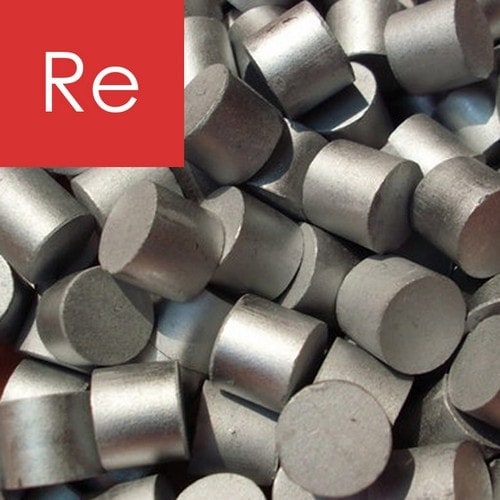 At 1,290 dollars per ounce, Rhenium is one of the most expensive metals in the world. This silvery-white metal is a by-product of molybdenum which is, in turn, the by-product of copper mining.
Rhenium is available in small quantities in few countries, but the largest producers of this most expensive metal are the United States, Kazakhstan, and Chile.
According to the metallurgists, Rhenium is the densest metal and is third-highest and second-highest in terms of melting point and boiling point respectively. The metal is a favorite of electronic and chemical industries.  In order to improve temperature, strength Rhenium is added to nickel-based superalloys.
It is extensively used in turbine engines and in manufacturing thermocouples, electrical contact materials, and filaments.
#6. Gold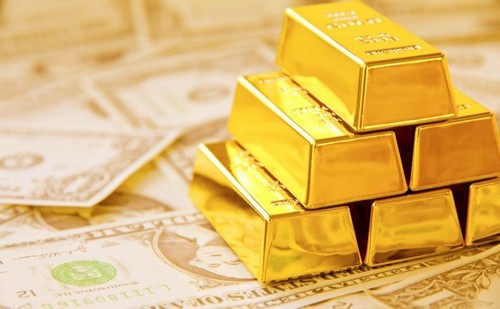 Gold is the only metal that retains good value even during political, economic, and financial instability. Investment in gold is always considered safe, and this is why it is one of the most sought-after and most expensive metals of all times. Gold is also used in making jewelry.
Its reflective surface makes great office windows and radiation shields, whereas its conductivity has electronic usage, and it is also used for thermal insulation. The precious metal is found in several countries, but the largest producers are Russia, Australia, United States, China, and South Africa.
At 1,285 dollars per ounce, gold is one of the most expensive metals in the world. The yellowish-golden metal is highly desirable because it does not loses its luster, is malleable and durable. Gold is surrounded by minerals and rocks. You need gold-mining equipment to separate it.
Later after undergoing several stages like smelting, chemical reaction, and gold-refining process,, the most expensive metal is derived in its purest form.
#7. Platinum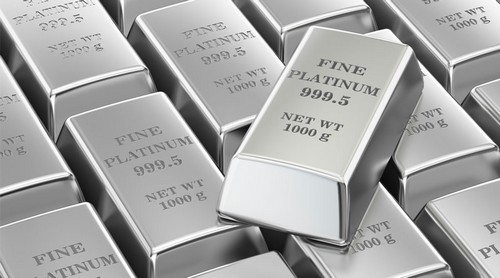 There was a time when platinum was considered more valuable than gold, but in recent years it has become vice-versa. At a price tag of 894 dollars per ounce, it is no doubt one of the most expensive metals but not more than the precious gold.
Platinum is available in few countries, and the largest producers are Canada, Zimbabwe, China, United States, Russia, and South Africa.
Platinum is a versatile metal that has wide and extensive usage. It is one of the heaviest metals with high malleability. It is also known for its non-corrosive properties, density and its ability to withstand large quantities of hydrogen.
Its lustrous look and silvery-white hue is an advantage in making jewelry as it gives a very good finishing. Platinum is also used in aeronautics, weaponry, and dentistry.
#8. Ruthenium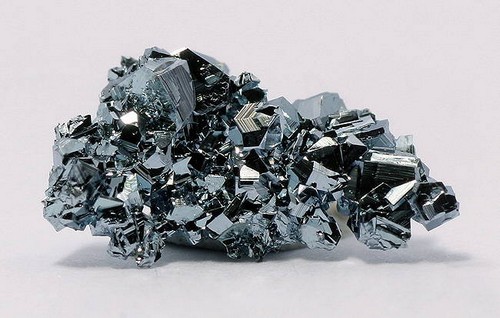 Ruthenium is a member of the platinum family and at 263 dollars per ounce is considered one of the most expensive metals on earth. This rare metal is known for its hardness and the ability to withstand outside elements. Largest producers of Ruthenium are South America, North America, Russia, Ukraine, and Canada.
The silver-colored Ruthenium is added to platinum to increase its resistance and hardness and to palladium to make it stronger. It is also used in making jewelry and in electronics fields for plating electrical contacts and in chemical industries to manufacture contacts, wires, and electrodes.
#9. Osmium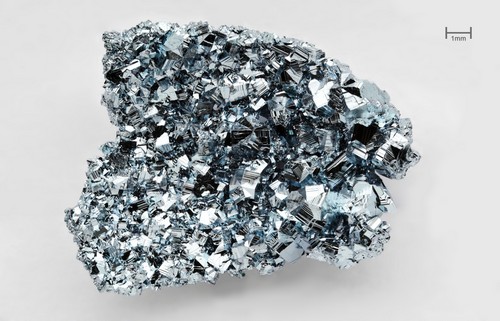 At 200 dollars per ounce, Osmium is one of the most expensive metals in the world. The bluish-silver colored metal is a valuable and rare metal that has high density. It is very hard and has a high melting point, and hence, it is difficult to manipulate.
Osmium was first discovered in the year 1803 by two English scientists Smithson Tennant and William Hyde. It is considered a fragile metal and belongs to the platinum group. The most expensive metal is mined in the largest quantities in Russia, South America, and North America.
Osmium is mostly used to harden alloys for filaments and electrical contacts. It is considered critical for scientific research as it is used as a catalyst during chemical reactions and for manufacturing of high-precision measuring devices.
#10. Silver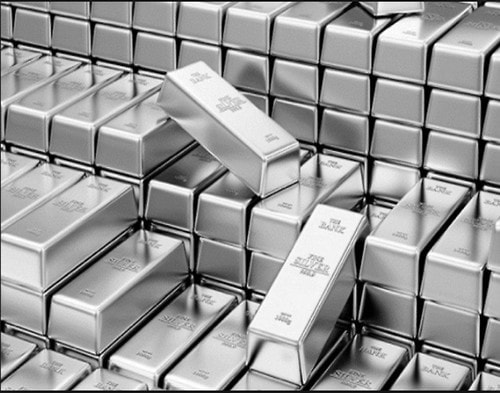 Silver is considered versatile amongst the most expensive metal in the world. It has the best electrical and thermal conductivity along with the lowest contact resistance amongst all the precious metals.
Silver is a lustrous and glittering metal with a soft-white type of unique color that has been named silver after it. In its natural form, it is available in ores of horn silver and magnetite. It is also manufactured as a by-product of refining zinc, lead, gold, and copper.
At 15 dollars per ounce, it has managed to gain entry in the list of most expensive metals on this earth. It is available in several places, but the largest producers are Chile, Mexico, China, and Peru.
Silver is extensively used in preparing jewelry as it is less expensive than gold. It is also used in circuitry, coinage, batteries, dentistry, and photography.
It is also used for investment purposes and in electronic components. Technological applications of silver include preventing bacteria from spreading and controlling odor in clothing and shoes and preventing the formation of mold in treated wood.
#11. Indium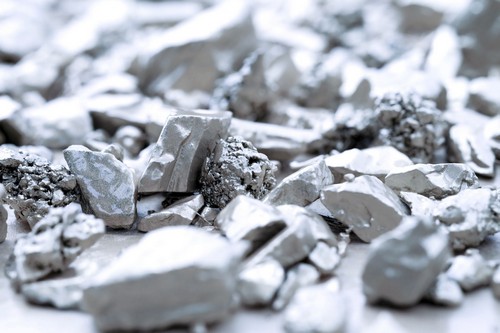 At 11 dollars per ounce, Indium is one of the most expensive metals in the world. It is rare and valuable and produced by processing ores of zinc, copper, iron, and lead. Indium is shiny white in color and has malleable properties.
It was first discovered in the year 1863 by German scientists Reich and Richter and with time has become very popular in several industries.
Largest suppliers of the most expensive metal Indium are China, South Korea, and Japan. It has several uses. It was earlier used as a coating for the bearings that were used in engines of aircraft.  Now the precious metal is used in creating mirrors because of its corrosive resistant properties. Other uses include flat-panel devices, alloys, and semiconductors.
#12. Scandium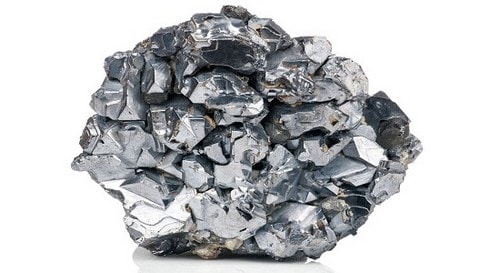 Scandium is valued at 12 dollars per gram and has entered the list of one of the most expensive metals of all times. It is silver colored soft metal with a yellowish tinge when oxidized by air.
It was discovered in the year 1879 by Lars Nilsson, the Swedish scientist. Scandium is actually named after the native country Scandinavia of the scientist.
The largest deposit of this precious and most expensive metal is found in Norway and Madagascar. Scandium is used in innovative technologies in creating aircraft, satellites, lasers, robots, and rockets.
Some metals are very rare and precious and command high price tags. There are times when a deficit also triggers an alarming surge in the price values. If you are looking for the most expensive metals, then there are several in this world. Every one of us wants to own precious metals so that we can keep it for future use, but it is not possible for everyone to buy them due to high prices.
There are only a few metals that people can buy and that too in limited quantities if you are one of the lucky ones to buy a good amount of precious metal, then remember to keep it in lock and key so as to protect them from theft and burglary.
Liked this post? Check out these detailed articles on
Topic of Most Expensive
Alternatively, check out the Marketing91 Academy, which provides you access to 10+ marketing courses and 100s of Case studies.