Technology transfer revolves around the practices that channelize the movement or flow of technology, designs, data, prototypes, inventions, materials, software, etc. from one organization or person who owns it to another organization or person.
Technology can also transfer from one purpose to another purpose. In a real-world definition, Technology Transfer is technology assembled in the form and brought to life.
It refers to putting together the inventions by research institutions into a product to initiate the process of its commercialization. It usually implies a systematic flow of the technical aspects of knowledge in the form of designs, database, prototype, material requirements, and the ideal software from one institution to another.
So, if you are also curious to know how you can use technology transfer for the commercialization of the technology process and protection of intellectual property associated with some valuable innovations, then this post will uncover the mystery for you. Without any further ado, let us get started right away
What is Technology Transfer?
The technical way of giving out patented product designs to firms for commercialization forms Technology Transfer.
Technology transfer is an essential tool in almost all walks of life. It caters to the requirements of essential industries like medicines to software, Artificial Intelligence to farming essentials, et cetera.
Commercialization occurs after the product leaves its birth organization and is out in the market. This involves an essential concept of ownership of intellectual property. This is when the designers of a technology patent the rights over their design to license them to make it available in the market place to use society.
These technology transfers can occur in between universities, governments, businesses, across geopolitical borders in formal, informal, open as well as confidential manner.
Types of Technology Transfer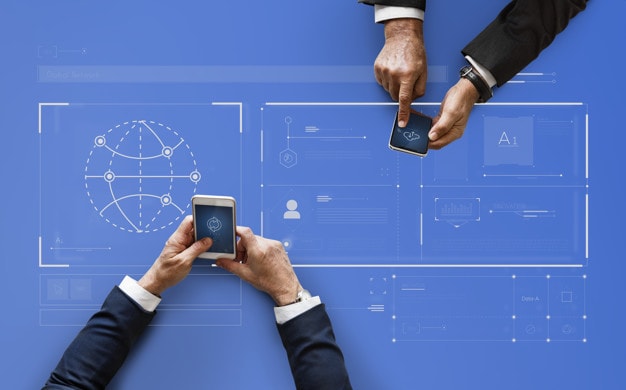 1. Horizontal Technology Transfer
It is associated with the transfer of technologies from one area to another.
2. Vertical Technology Transfer
It is related to the movements of technologies from the applied research centers to the R & D departments.
How Technology Transfer Works
The Office of Technology Transfer (TTO, "Tech Transfer" or "TechXfer") in companies or businesses are dedicated to analyzing the research with potential commercial interests and strategies and then finding ways to exploit that research.
So, if research serves the scientific and commercial interests, TTO comes up with specific practical processes and commercial value, as patents are generally only givens for practical processes.
The technology transfer process of commercially exploit research may include licensing agreements, setting up joint ventures, and partnerships for sharing risks and rewards, so new technologies can come to the market.
Activities performed by TTO of Office of Technology Transfer
TTO works with attorneys for securing patent and other intellectual property rights
Tech transfer professionals  assess the commercial potential of new inventions
Technology transfer professionals market available technologies to potential licensees and partners,
TTO educates researchers about commercialization principles and strategies
TTO assists with faculty start-up creation and development
Technology transfer professionals secure funding for early-stage research and start-ups
Tech transfers involve negotiating partnerships and license agreements
TTO organizes business plan and start-up competitions
Technology transfer helps in building innovation ecosystems and support structures that promote innovation and economic development
TTO is involved in creating programs that encourage both students and faculty to innovate in labs and maker spaces, so entrepreneurial engagement occurs in a manner that those technologies and innovations can come in the market place
Central tenets of Technology Transfer
The central tenets around which the idea of Technology Transfer revolves are as follows:
1. The revelation of technology
One of the first steps in the process of transfer is coming up with creative technology in the first place. It is always advised to reveal the new design for technology to parent organization before laying it out.
2. Evaluating technological disclosures 
After the intellectual property rights have been accomplished over a product design technology, market analysis is an important step. The market research enables them to answer similar products in the market, ideal resources to be employed, and potential investors for the same.
3. Criteria for patenting 
Patenting serves as a necessary license to the designer's creativity. It serves as a negotiation with the State to allow the commercialization of the invented design. The inventor attains this patenting in the form of a financial payment from the buyers of the design.
It gives the inventor security against the creative license being stolen and a similar product designed in the market. It is the lengthiest part of the process of transfer.
4. Industrial Engagement
Whether to reserve the technology to themselves and start an organization around it or to license it to a commercial partner is always conflicting.
The latter engagement with the industry has many benefits in terms of future investments in new projects and expert supervision to boost the scientific progress of the firm it is in collaboration with.
Final Thoughts
All in all, certain best practices make the process of technological transfer the most significant aid to society's research requirements.
It aids institutions that undertake the process, like individual organizations, universities, et cetera. Today, any economy's level of growth is measured in terms of technology.
In this way, the higher the investments are in discoveries, innovations, and cost-efficient product designs, the larger is the magnitude of development.
After going through the post, it is your turn to share your definition of technology transfer with us in the comment section below.
Liked this post? Check out the complete series on Business