A branch manager is a professional in charge of a unit or division of a large corporation, financial institution, or bank.
According to the definition, it refers to the person controlling a bank's local office or branch. A branch manager is an executive in charge of hiring employees, finding solutions, and establishing and maintaining a clientele.
Who is a Branch Manager?
Definition: The branch manager is defined as an employee who is in charge of a branch office and is responsible for synchronizing a branch's operations with corporate headquarters.
They are the branch's ultimate leader and are exclusively responsible for the branch's success or failure. They are the ones who have the authority to make decisions.
They have the power to supervise all operations required to properly operate a branch, such as arranging appointments or firing workers, adapting to ever-changing corporate dynamics, problem-solving, and crisis management. The branch manager is responsible for turning raw data into information using their analytical and inquisitive business mind.
Branch Manager Job Description
There's much more to a branch manager's job title than meets the eye. To ensure the success of their branch, they must take on several duties, often at the same time.
Branch managers oversee all the branch operations and measures to ensure customer satisfaction. They must devise a strategy while keeping the organization's goals in mind, organize existing resources to optimize outcomes, employ capable hands, and, if necessary, act as a motivator to steer efforts in the right direction.
Finally, they must compare their actual results to their desired outcomes and take steps to correct any discrepancies.
A branch manager is often expected to have a multi-faceted personality, including leadership skills, analytical thinking, people management, multitasking, and attention to detail. A branch manager should have excellent networking skills and the courage to present ideas and enhance business income by mixing them up at business meetings or parties.
What does a Branch Manager Do?
Banks or financial institutions run different branches in different locations that are separately responsible for managing all the banking or financial operations of that branch. Branch managers oversee this.
A branch manager is responsible for managing employees, channelizing staff training, ensuring sales targets are met, optimizing marketing, and maintaining high ethical standards in administration. Let us have a deeper look into the responsibilities of a branch manager-
Responsibilities of a Branch Manager
Employee training and performance evaluation are among the responsibilities of the branch managers. They are required to make plans to ensure that your sales targets are met.
They also prepare sales reports along with creating and sustaining client relationships. One of the most critical responsibilities of a branch manager is to share strategies and communicate with other branches.
Some of the key responsibilities that a branch manager needs to oversee are-
Directing and managing all operational aspects such as distribution operations, human resources, customer service, administration, and sales, etc
Assessing the condition of the local market and identifying current and prospective sales opportunities
Making forecasts, business plans, and financial objectives to meet goals and metrics
Overseeing spending plan and allocating funds appropriately
Providing branch's personnel training, development, coaching, and motivation
Finding key areas of improvement and channelizing corrective actions that can meet challenges and optimize growth opportunities
Sharing key details with other branches and headquarters on effective practices, business opportunities, competitive intelligence, and needs, etc
Solving all the customer and employee satisfaction issues
Following high ethical standards, and complying with all regulations/applicable laws
Making efforts to optimize the presence and reputation of the branch and company
Being aware of competing markets and offering reports on market movement and penetration
What are the Requirements to be a Good Branch Manager?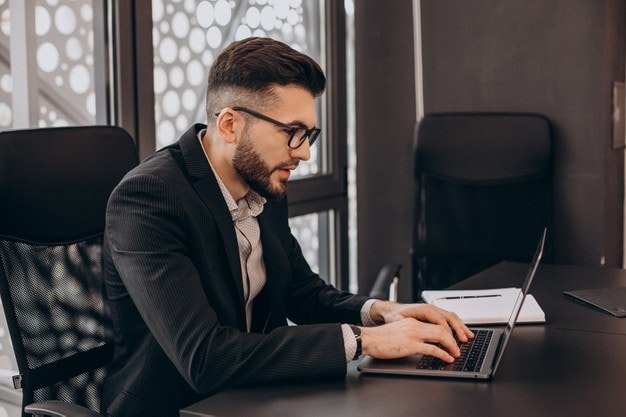 Excellent organizational abilities are required of a branch manager. The ability to strategize and plan is a valuable skill. Microsoft Office proficiency is also required.
They need to have excellent communication skills, both verbally and in writing. A bachelor's degree in business administration or a similar subject is an essential requirement of a branch manager.
They need to make business plans as per the specific requirements of their financial institution and channelize their execution in a timely manner. They are also responsible for providing training to the branch workforce to ensure proper care of all the entities essential for the successful channelization of the branch and increase productivity.
Essential Skills of Branch Managers
Team leadership, people management, and business development skills are all linked to higher remuneration. Customer service and banking are two skills that pay less than the market rate. There are some more skills of a branch manager listed below-
1. Entrepreneurial Development
Business development refers to concepts or activities that aim to improve the efficiency of a company's operations. Only a few departments involved are selling, advertising, product development, supply chain management, and vendor management. There is still more networking, negotiating, creating alliances, and attempting to save money to be done. The company growth objectives guide and coordinate all of these different operations and areas.
2. Customer Service Skills
Customer service is the process of assisting current and potential customers by answering inquiries, resolving issues, and delivering exceptional service. Customer service's major purpose is to establish a solid relationship with clients to return for more business.
3. Sales Objectives
Sales goals are a set of objectives and targets made for the sales staff to motivate them and increase revenues for the firm. Sales goals that can be met are time-bound and relevant to the organization, and they help encourage employees to reach them. They are also beneficial to the company's revenue.
4. Human Resource Management
Human resources is a group of people in a company or organization responsible for finding, interviewing, and hiring new personnel. They are also accountable for maintaining the employees' integrity and assisting them in resolving their issues. They are attempting to implement and manage employee benefits packages.
5. Partners in Business Management
A group of persons who work together in a firm and are shareholders in the company's profits is known as business partners. Business partners share an equal portion of the company's profits and are equally liable for its management.
6. Policies of the Company
Corporation policies are rules and regulations established by a company that reflects the company's code of conduct. These guidelines apply to everyone in the organization. The policies may be used both in and out of the workplace. In an organization's handbook, policies are outlined.
7. Application for a Loan
A loan application is a document submitted to a financial organization to get a loan approved. This application form contains thorough information on the petitioner's identification, financial competence, and sources of income, all of which indicate whether or not he will be able to repay the loan.
8. Financial Objectives
Financial goals are the objectives you want to achieve that will save you money in the long run. These objectives might also be specific plans for spending your money and how people intend to save money by eliminating unnecessary spending.
9. Ensure that you comply
Ensure compliance means adhering to all of the standards that have been established. Guaranteeing that all policies are followed is also helpful in ensuring compliance.
10. New customers
Customers who have recently acquired goods or services from a firm are referred to as new customers. New consumers are the ones that help a company generate income, and businesses are constantly striving to acquire new customers through advertising and marketing. Anyone who has not yet purchased from the company is a potential new client who may be turned into one, ensuring that they will make purchases in the future and contribute to revenue generation.
11. Payroll
Payroll is the total amount of remuneration that an organization must pay to its employees at a given moment. Payroll is often administered by the finance or HR departments; however, small business owners may handle it independently. Payroll isn't set because it varies month to month owing to sick days, overtime, and other factors.
12. Continual Operations
Day-to-day operations, sometimes known as daily operations, are the everyday tasks carried out in a business setting to generate enough income to produce profit, which helps increase a company's or organization's worth.
13. Federal Regulations
Federal laws are the laws created and enforced by a country's national administrative authority. After being elected by the general public, a political party forms a federal administrative body or government.
14. Complete Service
Any business that provides full service renders all services accessible in a particular sector. Although the services may differ from one organization to the next, they all entail meeting the requirements and desires of all clients who come in for a visit. A full-service auto mechanic business, for example, provides everything you need to get your automobile repaired or serviced.
15. Performance Evaluations
The manager's official evaluation of a worker's performance is referred to as a performance review. The evaluation then assists the superior in identifying the employee's strengths and limitations and providing useful criticism to assist him in overcoming his inadequacies. This evaluation also aids a worker in establishing a long-term goal for himself and identifying ways to improve his future performance. Depending on the firm, performance reviews may be conducted monthly or yearly.
How to become a Good Branch Manager?
Even though most branch managers have a college degree, anybody with a high school diploma or a GED can become one. Choosing the right major is critical while studying how to become a branch manager. Bachelor's and associate's degrees are the most common acquired. High school diplomas and master's degrees are two more degrees commonly seen on applications for branch managers.
Other job experience will help you advance your career as a branch manager. Many branch manager positions, for example, need prior experience as an assistant manager. In the past, many branch managers held roles such as assistant branch manager or store manager.
Education of Branch Manager
A branch manager's education generally includes a bachelor's degree in business, finance, analytics, or a similar subject. However, if the candidate has a master's degree in a business-related subject, they may be appointed despite having an unrelated undergraduate major. According to the statistics, 41.5 percent of branch managers have a business degree, 7.7% have a finance major, and 6.0 percent have a marketing major. Stanford University, the University of Pennsylvania, and Northwestern University are among the best branch managers.
Branch Manager Career Paths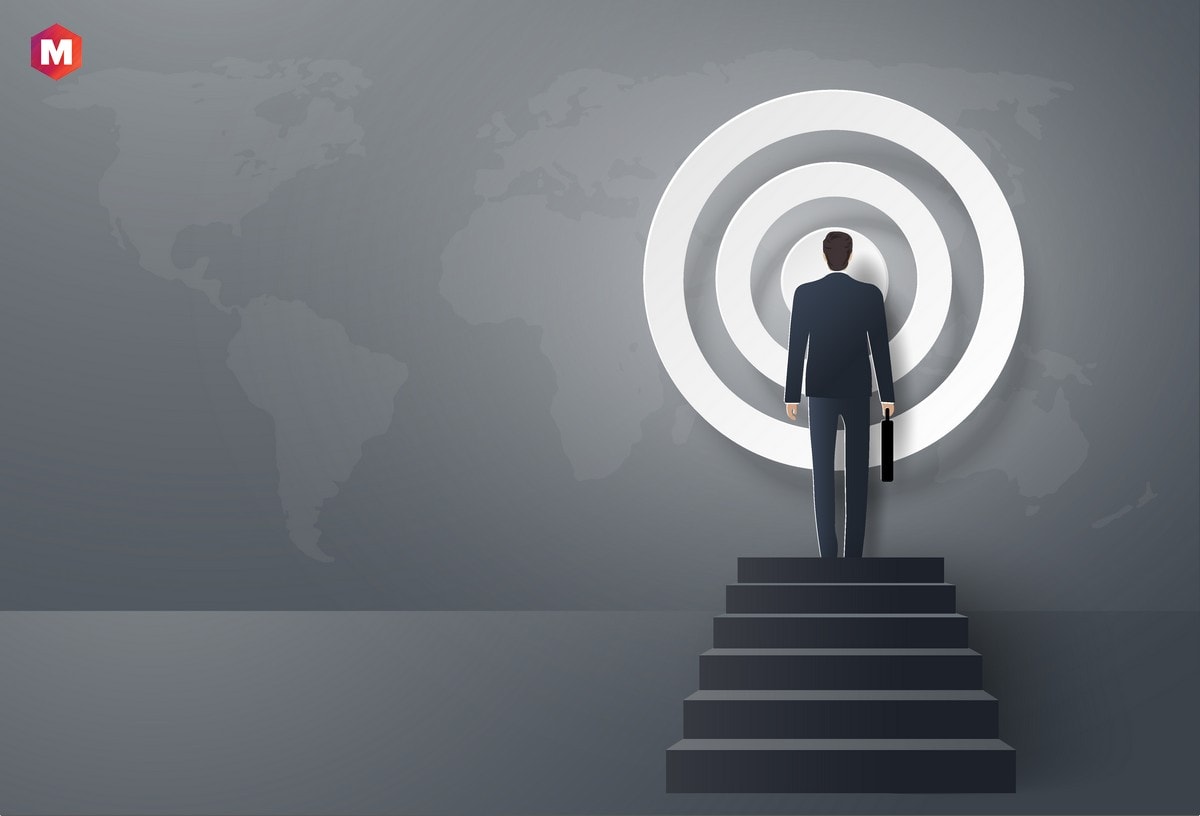 Before you get started, it's a good idea to look at alternative options. If you started as a manager or assistant vice president, you might eventually progress to vice president. You may be promoted to senior vice president and operations manager later in your career.
Alternatively, if you started as an area manager, you may go to sales vice manager and then Branch sales manager later in your career. If you started as an assistant vice president, you might expect to rise through the ranks to become a commercial leading vice president in around 11 years.
Career paths before and after becoming a branch manager
Assistant Manager (11.1 percent of the workforce), Assistant Branch Manager (9.5 percent of the workforce), and Store Manager (7.5 percent of the workforce) are some of the top career paths before becoming a branch manager.
7.9% of those who become branch managers go on to become general managers, 6.7 percent become account executives, and 6.5 percent choose to become operations managers.
Average Salary of Branch Managers
In the United States, branch managers earn an average of $57,426 per year or $28 per hour.
The wealthiest ten percent more than $91,000 a year, while the poorest ten percent earn less than $36,000.
Pay by experience level
The typical total compensation for a career Branch Manager, Banking with one to four years of comprehensive experience is $54,452.
A mean total income of $59,281 is earned by a median-career Branch Manager, Banking, with five to nine years of experience. A Branch Manager, Banking with more than ten years of experience earns an ordinary total revenue of $62,490. Employees having a lengthy career (20 years or more) earn an average of $64,529 in full payment.
Health Benefits Offered to Branch Managers
Branch Managers have a work satisfaction rating of 4.02 out of 5. Banking branch managers are generally satisfied with their employment.
Medical benefits were obtained by 86 percent of branch managers, while dental and vision benefits were received by 81 percent and 76 percent, respectively.
Pay difference of Branch Manager by location
Branch Managers, Banking employees in New York,  earn 29.1 percent more than the national average.
These job titles also pay higher than the national average in Philadelphia, Pennsylvania (19.9% more) and Denver, Colorado (10.5 percent more).
The lowest earnings are in Houston, Texas (2.6 percent less) and Pittsburgh, Pennsylvania (2.6 percent less) (1.8 percent less).
Demographics of Branch Manager
According to the gender classifications statistics, 57.0 percent of branch managers are male, 39.7% are female, and 3.3 per centare unknown.
Spanish (60.9%), French (7.0%), and German (4.3%) are the most prevalent foreign languages spoken by branch managers.
Online Courses for Branch Managers
Accredited online management courses are available on several online learning platforms, including Udemy, Coursera, and Edx.
Udemy offers a wide range of courses, including Logistics Fundamentals, Supply Chain & Customer Service, and Customer Service Mastery: Delight Every Customer.
Top Employers of Branch Managers
Wells Fargo Bank, The PNC Financial Services Group, Inc., and Chase Bank are among the top responders for Branch Manager, Banking. J.P. Morgan Chase & Co. (JPMCC) has the highest reported salary, with an average compensation of $71,768.
Bank of America Corp. (BOFA) and Chase Bank are two more firms that pay well for this position, with salaries of about $71,154 and $69,093, respectively.
The bank that pays the least is U.S. Bank, which spends about $63,025. PNC Financial Services Group, Inc. and KeyBank pay $63,836 and $64,363, respectively, on the lower end of the spectrum.
Conclusion!
On the concluding note, it is clear that a branch manager is responsible for assigning and directing all work performed in the branch of a financial institution.
A branch manager is responsible for supervising all areas of operation of the branch in synchronization with the head office. They should manage staff or the workforce and foster a positive environment to make sure customer satisfaction that ultimately helps in the expansion and success of the branch as well as the parent company or financial institution.
How important do you consider a branch manager for managing branch operations?