Baumol's Cost Disease (also called the Baumol effect) is a phenomenon observed in certain primarily labor intensive industries where there is little or no gain in productivity over time, resulting in rising production costs.
Identified and developed in research by Baumol and Bowen (1966) on the performing arts sector, the phenomenon is generally attributed to conditions where labor intensiveness in the provision of services, combined with other constraints for the provision of services (e.g. desirable service provider-to-customer ratios) make it difficult for productivity gains to be achievable. As a result, increasing labor costs lead to increasing production costs within such industries which may include education, the performing arts, and certain public services such as public hospitals.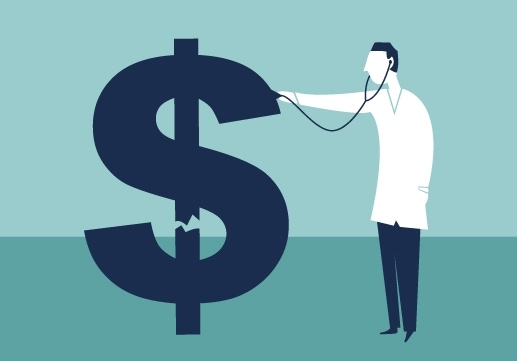 Marketing managers involved in the provision of service-related offerings that tend to be labor-intensive and which have demonstrated little or no gain in productivity over time may benefit from a greater understanding of the causes and consequences of Baumol's cost disease (or the Baumol effect) in order to develop and evaluate strategies for addressing the phenomenon.
For example, marketing managers faced with such challenges may therefore need to consider actions and strategies including reductions in offering quality or supply, increases in offering price, complements or alternatives to wage compensation of service providers, or means of increasing productivity through outsourcing, etc., where possible.
A best example of Baumol's cost disease affecting marketing is the amount of money it takes for advertising on  a specific outdoor hoarding. There is no reason for the price of the hoarding to rise. It is the same hoarding which was there last year and it will remain the same in the years to come.
But because the demand has increased (possibly) or mainly because everywhere the prices are rising, the price of this hoarding will also rise.
A labourer which works in your factory will ask more salary in the next year. He will be doing the same labor as before, but because everywhere the salary and cost of living is rising, he will need a raise. Keep it going for a couple of years and ultimately most companies either give no salary hike or lay off the experienced employees. This is a factual problem facing most companies and hence it is known as "Baumol's Cost disease"
Liked this post? Check out these detailed articles on
Topic of Business
Alternatively, check out the Marketing91 Academy, which provides you access to 10+ marketing courses and 100s of Case studies.