Reading is defined as a cognitive process that helps to derive the meaning of words in a specific language.  The reader has to use numerous strategies to decode the information and comprehend its meaning. The strategies refer to acquiring, sharing, and understanding ideas and information or simply language acquisition for better understanding.
Meaning
Reading strategies often refer to an intelligent and efficient read. It is considered an essential skill that gives the knowledge to look at the world with a fresh perspective and broaden our horizons.
Learning to read is an essential activity in school as students have to read and complete assignments across all the subjects.
Every human being needs to read well as it is a desired skill in whatever activity you do in the professional world. Looking at a press release, creating files, documents, and project plans, conducting meetings, making business plans, etc. requires a person to read effectually.
Essential Elements of Reading Strategies
Some essential elements required to read correctly are as follows
Phonemic Awareness
Phonics instruction
Fluency instruction
Vocabulary Instruction
Comprehension Instruction
Different Types of Reading Strategies to Become a Better Reader in a Classroom and Life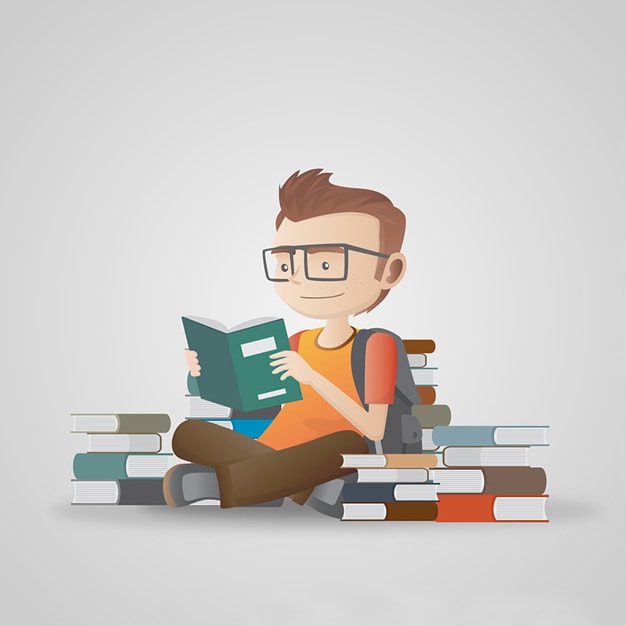 It is important to take a positive approach and create strategies to become a good reader. This will keep you in good stead in your life and, of course, in the classroom where students need to read fluently to grasp knowledge and use it accordingly. Some of them are as follows-
1. Read aloud 
one of the best strategies of becoming a better reader is to read aloud. It provides a chance for understanding expressing, phrasing and pronunciation
2. Choral read 
In this strategy, all the students are given a copy of the text and are asked to read aloud together so that they can become confident and fluent readers
3. Paired reading 
This is an enjoyable way to read where two students share the task to read. The students can choose an alternative page or paragraph to read one-by-one. This is important reading strategies for high school
4. Cross-grade buddies 
In this strategy, the students are paired from lower and upper grades to read together. The former kids achieve fluency, and the latter kids develop skills like patience and empathy through this method. This is important reading strategies for struggling readers
5. Ear reading 
As the name suggests, this strategy is about listening to an audio-book when the learner has also opened a book to read. It has proved beneficial in helping struggling readers who have dyslexia. The students have shown a tremendous amount of improvement in school behavior and involvement.
6. Content Raps 
The student has to read aloud an important paragraph with new concepts. They are asked to develop sentences with main ideas, add elements, and discuss ways to find true meaning as part of the Content Raps strategy to become a good and fluent reader.
7. Independent Choice 
The students are either given interesting books or asked to choose one of their choices to read silently and given time to confer with the teacher. This periodic conference has proved a good strategy in encouraging the habit of reading amongst students.
Steps for a Smart and Fast Read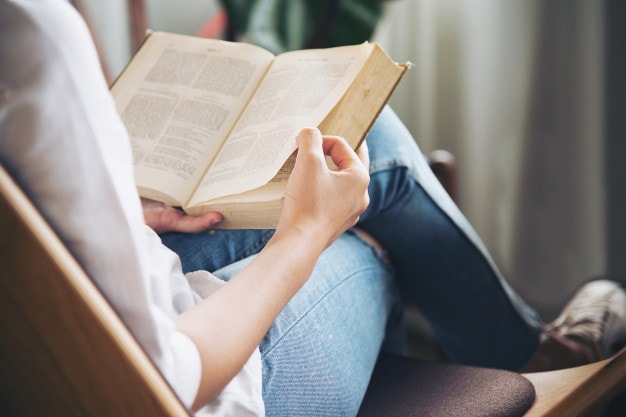 Important steps for smart and fast read are as follows-
1. Know the subject of your read and its purpose
It becomes important to know the subject of your read and its purpose beforehand. When you have an initial background to act as a guiding force, then it becomes easier to read fast. Ask yourself what is the reason for the read and how useful it is going to prove, and is it worth the effort?
It is the answer to your questions that will help an individual to select the best-read and also the most effective strategy to read it.
2. Give yourself a few minutes beforehand
When a person knows the purpose of his read, he will want to make better use of his time and apply more. Give yourself a few minutes beforehand if you are looking at steps for a smart and fast read. Preparation is the key at such times, so use the title page or the cover or any other general information you might have dug up to get an overall sense of the content.
This will help in deciding which approach to take. The reader should also get a feel of the tone of the voice that the author has used by going through a page or two, so he can emulate it perfectly. Read the contents to know how the information has been structured and the additional features that it might have.
These small steps beforehand will make your read worthwhile and productive and lead to smart and fast read
3. Identify important information
Extract the basics by using summaries, abstracts, and chapter headings if you are not interested in reading in detail. Focus on user-friendly features like FAQs, bullets, and fact boxes along with graphics and illustrations as it can prove helpful.
Identify important information if you are looking at steps for a smart and fast read. For example, news-related articles will have the first few lines as the most important ones, and an opinion article will have key information in the introduction and summary.
In contrast, a feature will have the most important line in the body. The key is to know where to find important information and use it accordingly
4. Boost your understanding of the subject
If you are looking at steps for a smart and fast read, then boost your understanding of the subject by exploring it in detail. This is when the reader needs more than a basic understanding or just information from a summary and introduction.
Pay attention to concepts, keywords, graphs, charts, and diagrams to explain complex information within the text. Highlight important words and make simple annotations if you are interested in fast and smart read
5. Recall and review the text
If you are looking at steps for a smart and fast read, then recall and review the text.
This powerful technique includes a survey of the material, taking the help of essential questions for better understanding and thorough read, recall, and review of the test to check your knowledge and increasing your chances of remembering.
6. Control the environment you read
If you are looking at steps for a smart and fast read, then control the environment you read. Pay attention to your surroundings and the time of the day for productive study.
If you want to read for leisure, then nighttime is the best environment, but if you're going to read a difficult or an in-depth study, then the morning environment is the best time.
Conclusion
Reading strategies help in developing essential skills in the learning process. When applied correctly, they have proved useful tools in personal and later professional development and growth.