Transportation is literally described as a means of carrying people as well as goods and animals from one location to another. It has been in existence since the earliest times where wooden carts and animals like horses, donkeys, and bulls were used exclusively. As tines changed we saw numerous inventions taking place and the changes resulted in the invention of cars, buses, trucks, spacecraft, helicopters, ships, airplanes, etc taking the place of earlier transports.
The importance of transportation is that it enables trade, commerce, and communication that establish civilization. It is good planning that manages traffic flows and enables the undisturbed and steady movement from one place to another.
It is transportation that acts as a link between manufacturing facilities and consumer markets. Transportation is a reality of our life and without effective and affordable transportation it becomes impossible for any kind of movement from one place to another.
Transportation has been an all-important contributing factor in the development of all the nations and that too at every stage of civilization in this world. Remember if the current transport means were not in existence the situation in this modern world would have been quite different.
It is impossible to think of speedy industrialization as well as mass production as well as distribution in place without a fully developed infrastructure and transportation. The transportation facilities have also been a prominent factor in the development of political, social, economic and cultural fields of a country.
1. Transportation helps in mass production and stability of prices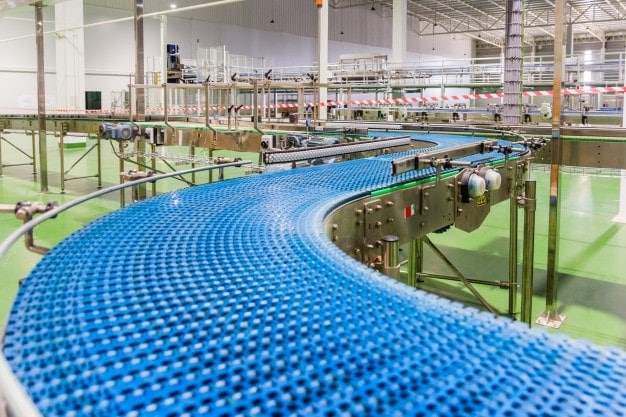 The credit for the development of large scale industries goes to a certain extent on the better transport facilities in the world. Buying raw materials cheaply in huge amounts from the faraway places has been possible because of effective infrastructure and transportation facilities. It has encouraged mass production that has resulted in the creation of new and expansion of old markets.
If the cost of labor in one specific place is very high then it is possible to hire labor from different regions as they can travel without difficulties from one place to another. The importance of transportation is that it has helped in minimizing production costs. There was a time when prices used to fluctuate immensely because of the scarcity of goods in one place and surplus in another.
Transportation has now brought about uniformity in price ranges by equalizing and stabilizing it throughout the nation. This move has been a blessing in disguise because it has encouraged healthy competition and discouraged the policy of monopoly of goods.
2. Transportation helps in economic development
Human beings depend upon natural resources and materialistic goods and services to satisfy the needs and wants of life. There is no uniformity in the production of these resources and things and at this point in time, it is the transportation that comes forward as a blessing in disguise and distributes the necessities as well as luxuries from one place to another.
Trade is no longer restricted within certain boundaries but has spread far and wide within every nook and corner of the world. It is the advancement of transportation that has acted as a binding force to link the world market. The importance of transportation is that it has become a major force in boosting the immobility of capital and labor.
Now it is possible for laborers to migrate to places where the job facilities and opportunities to earn are greater than the local places. Economic development has been possible because efficient transportation infrastructure has been able to minimize the exploitation of the labor class and maximize the optimization of national resources. It is now possible for a region to concentrate on the production of goods that it is best suited for and distribute it to places where the demand is more.
The importance of transportation is that it has become a crucial element of economic growth as it can transport resources easily enabling societies to prosper and grow at a good rate. There is now better accessibility to investors for new as well as existing business entities. It is easy to see the emergence of markets, schools, colleges, and other facilities that have been a sign of increased economic growth in a place.
3. Transportation offers numerous opportunities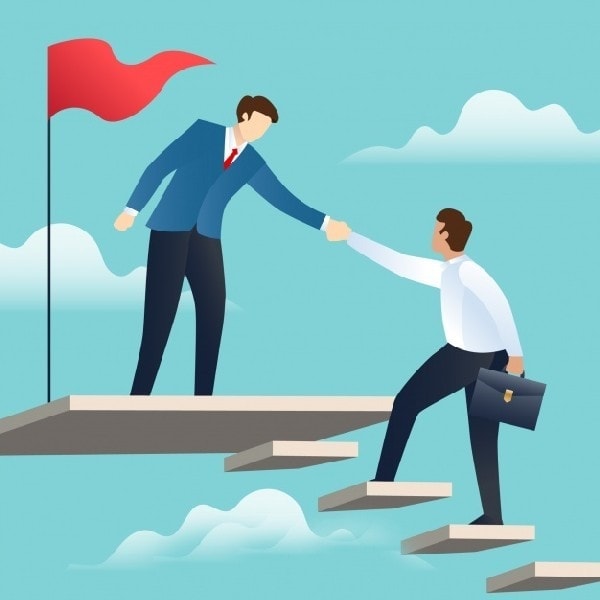 There are several modes of transportation like air, water and road where ships, trains, aircraft, etc reign supreme. The importance of transportation is that offers numerous opportunities to millions of people all around the globe.
An effective transport system offers social, economic, political and cultural advantages like accessibility to markets, infusion of investors, distribution of resources, etc that result in an indirect impact on the growth and development of a country. It can be measured in terms of added value and employment.
There is an increase in employment opportunities and it helps to boost the national income of a country. It also acts as a viable opportunity for the consumer who can enjoy the usage of numerous goods and services that were earlier not available at their local place.
It is because of the importance of the transportation that goods and services have been able to breach local boundaries and find new markets for their items. This has ultimately reduced the cost price of the consumer, increased his purchasing power and given him an opportunity to save some money in the process.
4. Transportation helps in social development
It is because of transportation that human beings have bee able to travel to faraway places where the idea of a visit was inconceivable. New lands have been discovered which are now utilized to gain optimal benefits.
The value of land has increased because mankind is determined to use even wastelands for their advantage. Quality links of transportation have ensured connectivity that has resulted in social inclusion and a better lifestyle. There has been a diffusion of population because it is not necessary to live in a place where the resources are maximum in number instead due to easy distribution facilities people can live anywhere and purchase desired resources accordingly.
One of the vital importance of transportation is that it has been possible to increase in the rate of production as equipment, materials, and labor can now be transported from one place to another.
As the problem of distance is no longer an issue there has been more contact and mutual understanding between individuals and business entities. It has also increased the standard of living because the earning power of a person has increased.
5. Transportation helps in industrial and agricultural development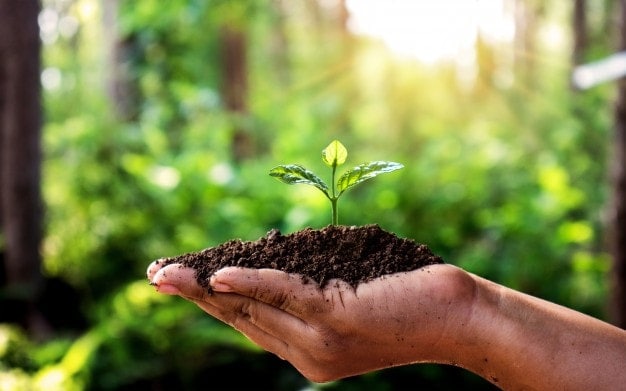 The importance of transportation is that it has helped in the industrial as well as agricultural development of a country. It has been possible to use good fertilizers, qualitative seeds, and numerous modern equipment and techniques because they could be transported from one place to another at reasonable costs.
Similarly, it is transportation that has helped the industries in acquiring the necessary raw materials as well as equipment and labor that is a must for industrial development. Remember encouraging trade, industry, commerce, and agriculture is one of the simplest and most economical ways of boosting the national wealth of the country.
6. Transportation helps in political development
Transportation is no doubt a vital key for the growth and development of civilization but it is also a tool and a means for creating a political awakening in the people. Sometimes people come together for a common cause from different parts of the country and at that point in time, it is effective transportation that helps them to meet at a common point-of-contact and raise their voices against the cause of injustice.
The importance of transportation is that it helps in political development. It enables political and economic interdependence by encouraging the division of labor and strengthening national unity and integration. It helps in maintaining peace and harmony as the deployment of troops in any nook and corner of a country is no longer difficult.
Transport also plays a major role in maintaining the national defense of a nation. During war or emergency situations it is an effective transport system that can move quickly between sensitive areas and transport defense personnel, equipment, materials, food items, and other necessities.
It is also an important source of revenue for the central and state governments and helps in boosting the national income and wealth of the nation.
7. Transportation helps in bringing people closer during natural calamities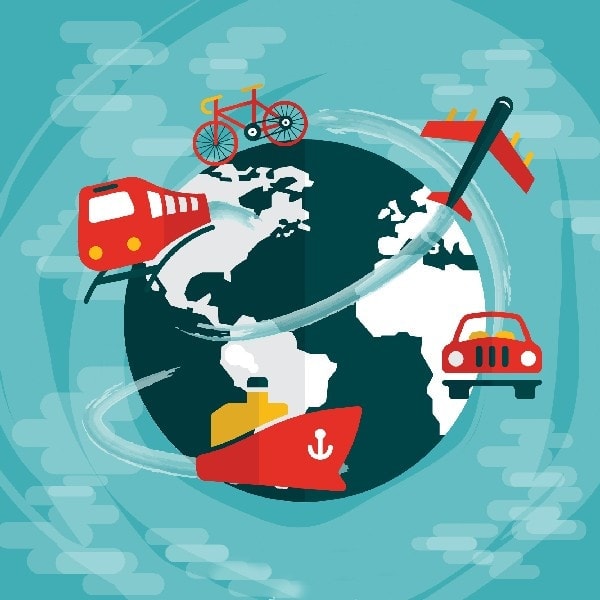 The importance of transportation is that it helps in bringing people closer during natural calamities. Floods, drought, earthquake, and famine are natural disasters that are unpredictable by nature. It is next to impossible to make predictions about their arrival, length or severity. One can just wait for the time it loses its fury and dies a natural death.
The worst thing about such disasters is that they leave behind immense destruction that is immeasurable. Loss of lives, resources, and infrastructure are common after-effects that people have to deal with. In such dire circumstances, it is transportation that acts as a blessing in disguise and manages to distribute survival kits and emergency food items immediately afterward.
Helicopters dropping important items like food packages and medicinal facilities are a common scenario during natural disasters. Moreover, it is the transportation that helps helpers and disaster management guides to travel to these places and lend out a helping hand for further re-habitation process.
8. Transportation helps in cultural development
The importance of transportation is that it has facilitated a better understanding between people as they are no longer divided by specific boundaries of a place. As it has become easier to maintain contact there has been an increase in the sharing of cultural ideas and promoting co-operation in the world. Better understanding has resulted in warm and cordial relations between people of different cultures.
It has broadened the outlook of the individuals and given them a better perspective to look at things. The importance of transportation is that it helps in cultural development by spreading relevant information and knowledge amongst individuals. It is also a factor in minimizing ignorance and prejudice that is prevalent in society.
9. Transportation helps in the growth of business organizations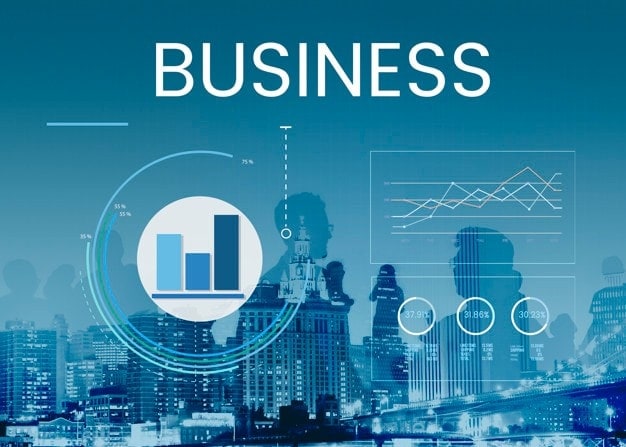 Transportation is considered a major force that has contributed heavily to the growth of business organizations. It is the medium that physically connects a business entity to its customers as well as suppliers.
The importance of transportation in business is undoubtedly immense. From bringing raw materials from the source stations to the manufacturing facilities and later distributing the finished goods from these locations to the consumer market via warehouses is an essential service that would not have been possible without it. It is the transportation that ensures the availability of goods and services to the consumer in a timely manner.
Easy movement of cheap and affordable manpower, coordination between scarcely and more supplied areas has helped in mass production and greater sales figures. This has led to profit maximization.  It is a fact that most business activities are dependent upon transportation and are also influenced by its role.
Liked this post? Check out the complete series on Business