A non-compete agreement is a legal contract between two parties, the employer and the employee. It categorically for bids the employee from entering into any competition with his employer once his employment in the company comes to an end.
Another essential part of a non-compete agreement is that the employee cannot in any circumstances reveal proprietary information to another interested party either during or even after his employment is over.
What is a Noncompete Agreement?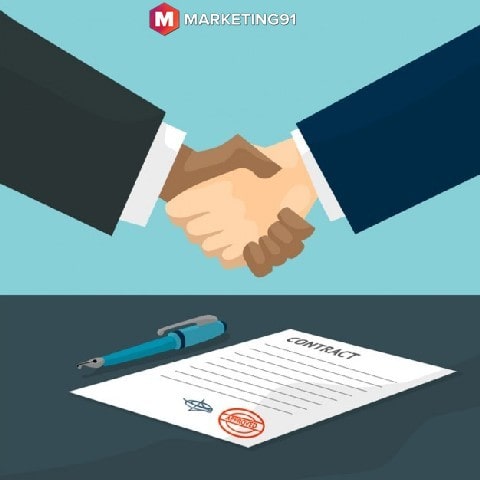 An employer insists that his employee sign the non-compete agreement because the use of such a clause will prevent him from disclosing sensitive information to the competitors. This agreement also prevents the possibility of his joining hands with a rival brand or starting his own business and gaining a competitive advantage in the market through his acquired knowledge. The employee cannot disclose trade secrets of his former employer nor can share information about marketing plans, business practices, and client lists with anyone.
Most of the non-compete agreements have a clause that states a specific period or market during which and where the employee cannot work with a rival brand after his employment ends. Sometimes an organization signs non-compete agreements also with consultants and contractors besides the employees to safeguard their interest.
A non-compete agreement is a formal contract that is signed at the beginning of employment giving the employer control over some of the actions of an employee that could eventually come to bite him if for any reason the association ends. Sometimes it is also signed when a relationship is about to end, and that means that a valuable employee is dismissed or he is choosing to resign.
The goal is to emphasize the point that the employee who is leaving the firm cannot reveal his knowledge of the company to another person nor can he use it himself to gain a competitive advantage over his soon-to-be former employer.
The other names of a non-compete agreement are
Non-compete
Non-compete clause
Non-compete covenant
Covenant not to compete
Examples of non-compete
Non-compete agreements have been used in several industries like the corporate world, manufacturing industries, and financial industries, over the years because it is a safeguard against future disturbances of any kind.
It is common in the IT industry where employees are trusted with sensitive information which could destroy a company if provided to a rival company.
Uses of Noncompete Agreements
Non-compete agreements are prevalent nowadays because most companies fear that the outgoing employees will take away a chunk of the business with them. To prevent such happenings, the firms insist that all its employees sign such an agreement. Reasons may vary, but generally, the uses of the non-compete agreement are as follows-
To make the business entity attractive to potential buyers. If a business owner is thinking of selling his business in the future, then he must make his employees sign a non-compete agreement from the beginning. If the prospective buyer knows about the employees signing such a clause, the entity will look more promising to him as he is assured of the fact that related information will not leak out of business.
The use of a non-compete agreement is that it is a protection against leaking of proprietary information, for instance, business processes, manufacturing processes, trademark, and patent information.
A non-compete agreement is used to protect client information and prevent client data from leaking out
To educate the new employees about the expectation of the company in terms of protecting its valuable data and information
An essential use of non-compete agreement is to boost the chance of a firm in qualifying for trade secret protection
Legalities of non-compete Agreements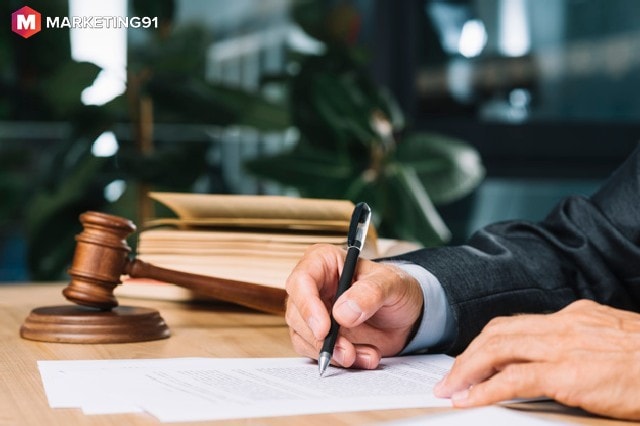 The non-compete agreement is no doubt a legal contract, but its legal status is a matter of state law and authority. Several countries are in favor of it, whereas some have set up revised rules and regulations.
In the United States of America, it is subjected to state jurisdiction where the states vary in recognizing and enforcing such agreements. Most of the states have adopted a standard in terms of the period and geographic scope so that it does not put shackles on the ability of a worker to find credible employment elsewhere.
Non-compete agreements are considered as legally binding as long as their terms and conditions are considered within reasonable limitations like a fixed period and realistic geographical region which forbids him to work in that time and in that region.
It is also essential that fair compensation is stated in the non-compete agreement to make it viable because the absence of compensation makes it a one-sided agreement which is only in favor of the employer and does not have anything for the employee.
What is included in Non-compete?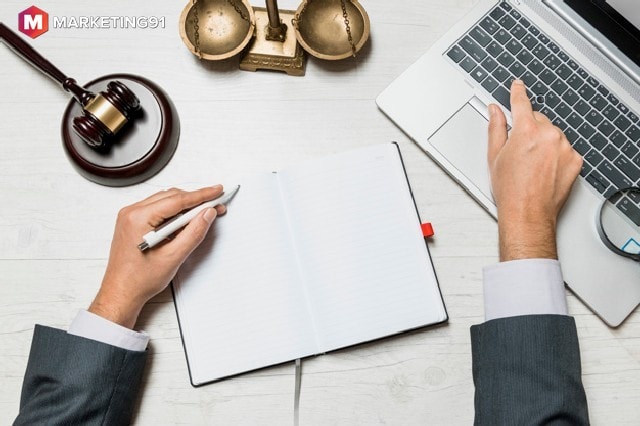 It is essential that the non-compete agreement is fair to both parties and can uphold in the court of law. To be considered legally viable, the non-compete agreement must include the following details-
A specific date or time on which the agreement comes into being
A fixed date when it will come to an end
A reason for enacting the non-compete agreement
A fixed time during which the employee cannot work with competitors
The geographic area within which the terms and conditions of a non-compete agreement are valid
Details about how the employee will be compensated for agreeing to such terms
Name of the person who is deciding not to compete
What type of business is prohibited under this clause
The clients cannot be contacted and persuaded to leave with the employee
The outgoing employee cannot approach other employees within the company to abandon ship
The employer must define who he considers his competition. He may not name them individually but must mention the type of industries and businesses the employee is prevented from associating with
The non-compete agreement must specify what damages the employer is entitled to in case the employee violates the terms of a non-compete agreement
Why is compensation necessary while signing a business non-compete agreement
Under the law, an employer has to pay some compensation to an employee who is ready to sign a non-compete agreement. It is a fact that under this agreement, the employee will not be able to pursue gainful employment or a specific period, and this could result in monetary loss.
The employer must be made liable for such an eventuality when the employee is unable to gain lawful employment because of a non-compete agreement. As per the labor contract law, it is the employer who should pay financial compensation to his former employee every month.
Generally, the amount to be paid is agreed beforehand between both the parties. It should be reasonable enough and must be above the minimum payment, which is one-half of the average salary over the last year before the employee has left the firm. If both the involved parties fail to arrive at a reasonable compensation, it falls back on the court to determine the amount which it considers reasonable.
Benefits of non-compete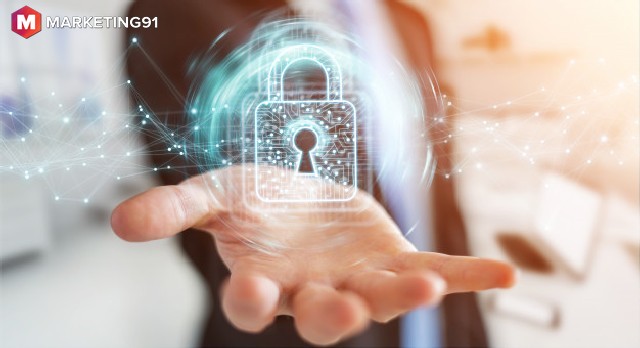 The benefits of the non-compete agreement are as follows-
1. Helps to protect privileged information
In most cases, a company invests heavily in an employee it thinks is capable of handling various essential duties. It offers training to increase his knowledge and maximize productivity and efficiency.
These employees are trusted with sensitive and critical data and information that can prove harmful if it falls in the wrong hands. A non-compete agreement is a preventive measure adopted by the organization to protect its privileged information from going out through the employee who has direct access to it.
The company needs to maintain absolute secrecy over its vital information because eventually, it can be the actual difference between failure and success in these competitive times. The non-compete agreement acts as a binding force and prevents the outgoing employee from using and sharing secret information against his previous company.
It protects both trade secrets and intellectual property from reverting and competing against its last owner.
2. Prevents taking of clients with a non-compete agreement
A non-compete agreement is a sure way to protect your client list. It forbids the employee from using the client information for his benefit. Customers, as we all know, are the livelihood of every business organization and the agreement stops the employee from snatching them away using underhand means.
3. Preventing unfair competition with the agreement
In some cases, a business owner sells his business to a competitor and makes a u-turn and opens another business that is now in direct competition to the business he has sold. This creates an unfair advantage for him because he knows everything related to his business and can now use his old information and for his benefit.
A non-compete agreement can be used between a business owner who is selling his business and the rival company, which is buying the entity. It is a preventive measure that forbids the soon-to-be previous owner from using the related information for his befit by either opening or joining a new business.
It is subjected to a specific geographical area and time limit, but it will no doubt give a fair chance to the new owner in establishing his roots.
4. Minimize the risk of potential litigation
Suing and litigation is an expensive business between a former employee and an employer. The advantage of using a non-compete agreement is that the employer can prevent a case of potential dispute in the future.
As the parameters are set in the agreement, an outgoing employee does not have a chance to sue his former company for any reason.
5. Puts a stop to opportunistic behavior using agreement
New start-ups are a dime a dozen and to survive and flourish in these competitive times they are always on the look-out to snatch key employees from rival brands so that they can use the gained knowledge for their benefit.
A non-compete agreement is a step in this direction because it prevents employees from jumping ship. It acts as a deterrent and easily curtails opportunistic behavior by reminding everyone that the employees are under a non-compete agreement and cannot use its knowledge in undermining the company they associate with till now.
6. Protect human investments using a non-compete agreement
An employee is one of the most valuable resources of a company, and it sheds a considerable amount in its hiring and training process. Keeping the employees satisfied and happy requires further expenses on the part of the company. It naturally tries to give an employee as little leeway as possible so that he sticks to his present firm and does not think of leaving it.
A non-compete agreement is a step in the right direction because it makes it clear to the employee that it will not be able to use the gained knowledge for personal benefit out of this company and it is better for him if he continues his job here only.
The employee is aware that he cannot open a new business, nor can he join a rival brand for a specific period and that means monetary loss or him for that interim period.
Moreover, the contract prevents him from working in a particular area, and he may not be comfortable with uprooting his whole family to some other place, and this can prevent him from leaving his current job. In some rare cases the employer pts down a clause where the employee will have to pay back some amount for specialized training that he has received during his job.
All these conditions in the non-compete agreement are just a way to protect the human investment of a company.
7. Level-playing field
The non-compete agreement prevents rogue employees from using the information against the company. This allows the remaining employees to maintain a level playing field
Limitations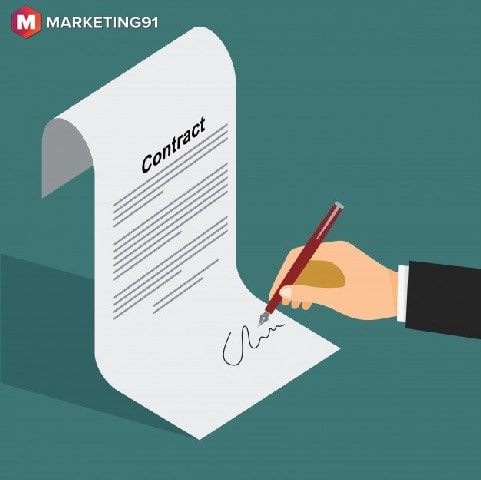 The disadvantages of the non-compete agreement are as follows-
One of the significant limitation that a non-compete agreement faces is that it is not enforceable in every state because some of them believe that it is against the fundamental right of a person to stop him from gaining lawful employment
If a rival brand is not using a non-compete agreement, then employees might be inclined to join that firm because the employees are not tied down by specific boundaries. Most of us opt to choose freedom and flexibility over restriction and limitations
If an employee is unwilling to sign a non-compete agreement and seek legal counsel, this could turn out to be an additional expense for the company
If one employee refuses to sign a non-compete agreement and the news leaks out it may set a precedent where other employees may follow suit as no one wants to put his prospects at risk. This can prove harmful for an organization
It is essential to be careful with the wording of the non-compete agreement because it has several legal restrictions that an employer has to abide by whatever the circumstances. Better draft a specific agreement for all the employees and make specific changes for the ones that are highly valued in the company.
In some cases, it is seen that a non-compete agreement can scare potential employees who do not want to work under specific and set boundaries that might have a direct impact on their prospects.
Enforcing non-compete agreements can be a costly business. If an organization has to bring in a legal suit to enforce a particular agreement, then it proves expensive in terms of energy, effort, time, and of course money. It can moreover disrupt current business activities and put a damper on everyone's mindset.
To prove that a former employee has been using company secrets, the organization might have to reveal certain relevant information and data in the court that might have a long-term impact on its business.
Liked this post? Check out the complete series on Business