Presentations are a great part of organizations all over the world. From time to time, you will be tasked with giving presentations to various stakeholders and interested parties of the organization. Sales, meetings, sharing of information, training and engagement are some of the things that will compel you to give a presentation at some point in time as a manager.
However, you need to understand that for you to give out an excellent business presentation you have to ensure that you grab the attention of the audience as well keep them hooked to throughout the presentation.
Here are some tips to help you achieve that;
Tips to Give An Excellent business presentation :
1) Be passionate and show connection with audience
In most occasions, it 's hard to appear relaxed especially when you are nervous. Public speaking is an art that you need to master well. As much as you may nervousness may creep, being sufficiently prepared helps you to overcome nervousness as you gain confidence to deliver an exciting presentation.
During the presentation, you need to have passion and connection with your audience. If you fail to connect with your audience and are not passionate about the presentation, chances are high everyone in the audience will get bored and you will find out that you have been addressing yourself throughout.
 It is vital to show honesty and engage them by what is important. The audience only responds to a speaker who is enthusiastic, honest and connects with them.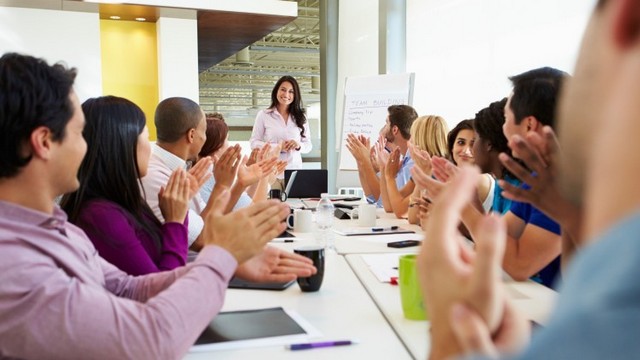 2) Maintain Simplicity
When making your presentation, it is important that your ideas, proposals or speech is straightforward and understandable to the audience. In fact, you need to know the kind of audience that you are supposed to address. This will put you in a good position to identify the language and core message you would wish them to deliver.
Another is the use of jargons that the audience is not familiar; this is often a turn-off because rather than interjecting you to ask what it means the audience would rather find a distraction around and concentrate on. It is advisable to maintain simplicity at all levels; ranging from your mode of dressing to how you address the audience using both verbal and non-verbal cues. Make sure that you effectively and briefly communicate the key message.
You also need to be a little humorous by giving a story that revolves around the meeting. It helps to loosen you up and at the same time makes the audience free to interact with you since they will have a feeling that you are an easy person. However, while adding humour to the moment is advantageous, you should refrain from saying something that isn't related to the key message.
3) Focus on the needs of your audience
There is no better way of grabbing and maintaining the attention of your audience like presenting them with information that they resonate with. Before making a business presentation, you have to research on particular aspects that the audience will find significant as far as their needs are concerned.
Ensure that you build your presentation around the specifics that your audience would love to hear and can relate to. It is also vital to focus on what the audience wants to know and not necessarily what you think or believe you have to tell them. At the same time, you must also read the mood of the audience by listening to how they respond to what you are telling them and react to it accordingly. This is a great way of showing them that you are indeed connected with them thus giving you an easy time to know and communicate to them what they really want to hear.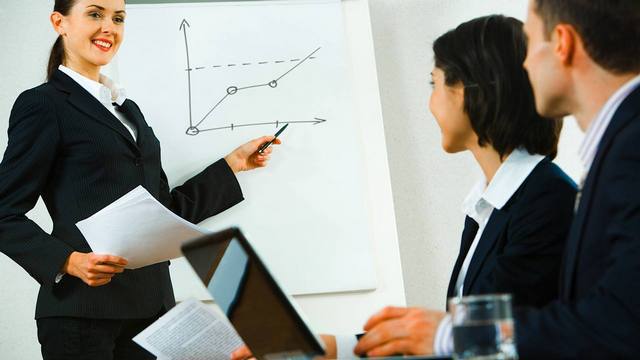 4) Get your audience's attention
The essence of making a presentation is to communicate your message to the people. It makes no sense if you make a presentation where no one is paying attention. In other words, you have to grab the attention of your audience before and during the presentation.
Several ways can be used to getting your audience's attention, and some of them include, maintaining eye contact, smiling, and correct use of nonverbal cues as well as posing questions to them among others. Interestingly, you have to get it right from the first instance because if you fail to do so, the chances are high that you will struggle to make the audience attentive and focus on listening to your message.
The way you introduce yourself and the presentation and the way you engage the audience substantially determines whether or not you be able to get their attention. Smiling and some sense of humour are ideal for attention-grabbing, and they also enable your audience to establish a good rapport, connect with you as well as allows you to reduce nervousness.
5) Make your presentation with care
Now, this is the ultimate test for all your efforts. Start out firmly and make sure that you entertain the audience in the first few seconds of opening your business presentation. Make sure that you stick to your plan and never try to alter it just because you feel you are not doing right. Tell stories that relate to the message and meeting in between the presentation.
Naturally, human beings are programmed to answer back stories. Just make sure that the stories are relevant but at the same time catchy. Stories are good; they help in maintaining attention and remembering the events surrounding the message. Go for it, believe in yourself and make your presentation.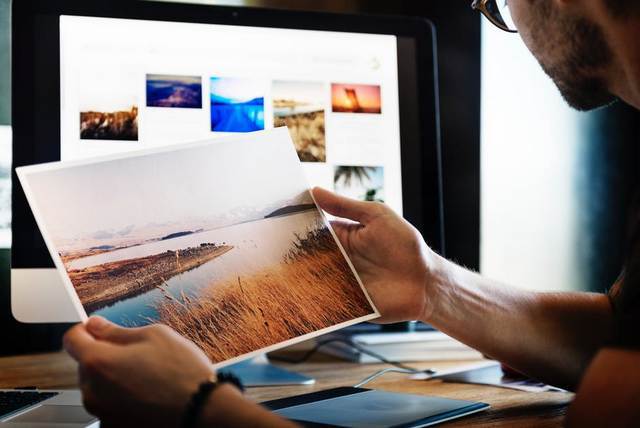 Conclusion
Ordinarily, making a presentation usually sounds easy then its execution, but it's not rocket science either. The fundamental principle for making an excellent business presentation is ensuring that you do a background research on the topic of your presentation.
You also need to prepare adequately with all relevant materials that you would need or would facilitate your presentation. You should relax, everyone starts from somewhere, and nervousness will crop in at some point, but at the end of the day, you will overcome it and impressively deliver your presentation. You also need to practice, practice and practice before you make the live presentation. This is so that you can gain confidence and become familiar with the contents of your presentation.
Liked this post? Check out the complete series on Business