MAIN CHARACTERISTICS OF NOT FOR PROFIT ORGANISATIONS
Not-for-profit refers to the firms or companies that have been set up to be used solely for society's welfare. They are usually initiated by charity organizations whose functioning is not aimed at generating profit. The main purpose of setting up this organization is to provide some social service to a certain group of people or the whole public.
Usually, they do not deal in goods and thus do not have the need to maintain accounting books. Their main income sources are from member donations and subscriptions, income from their investments, grants-in-aid et cetera. Broadly, these organizations can be categorized into two: society enterprises that are controlled by investors and community and charity groups that are controlled by executive committee members voted for members.
The major characteristics of these firms include but not limited to the following:
They are set up to provide service to a particular group of people such as women, widows, widowers, children, orphans, the marginalized and the elderly in society among many other groups. Some of the services offered include recreation, education, sports, and healthcare. These services are offered at no cost or at a very nominal cost with no intention of making a profit. They also do not discriminate against color, caste or creed.
These organizations are set up as charities and those who subscribe to them become their members. Most of the members double up as the workers. They usually work for no pay.
Their affairs are normally handled by an executive committee that is elected by the members to help manage and maintain organization of the firm.
The funds that are normally raised by these organizations are usually credited to the general fund or the capital fund. These funds are raised through members donations and contributions, funding from well-wishers and return on their investments.
In the event that surplus funds are generated by the organization in one way or the other in form of surplus funds over expenditure, the funds are not shared among the members, instead, the funds are added to the capital or general fund.
These organizations build and earn their reputation on the back of how much they have contributed to the society's welfare rather than how well reviewed they are by their customers or how satisfied their owners are with their productivity.
The records and information available in these organizations books of accounting are meant for the contributors, both present, and potential contributors and also adhere to statutory requirements.
MAIN CHARACTERISTICS OF PROFIT ORGANIZATIONS
Profit organization or firm is a business or company that is run and operated based on the primary objective of generating a profit from its dealings. Most business organizations are profit organizations because of the simple reason that they are a business. This ranges from simple retail stores multi-million enterprises such as real estate firms. Most of the big for-profit organizations are also listed on the stock exchange markets for investors to trade in their shares.
Businesses with the ability to generate profits have in common a particular set of characteristics. Even if they might be in different industries, their business approaches and organizational structures are almost similar. The following features relate to the for-profit organizations:
As their name suggests, these organizations are solely after making profits and all their activities are geared towards realizing this objective. All the way from production, marketing and sales, everything is done with one motive in mind, profit.
Owners of these organizations are usually their own bosses, they do not answer to anyone concerning any decision they make. The owners also get to enjoy the proceeds of the generated profits.
Shareholders in these organizations manage the corporations by voting on major issues affecting the firm. The votes per head depending on who owns the larger percentage of the shares.
Profit organizations are allowed to carry out their business as they deem fit as long as it is within the scope of the law.
Profit organizations are regulated by the obligation and commitment to their creditors as well as their investors.
The assets of profit organizations are highly liquid. In the event that the business has gone under, the owner can sell the assets to settle debts and or for personal gain.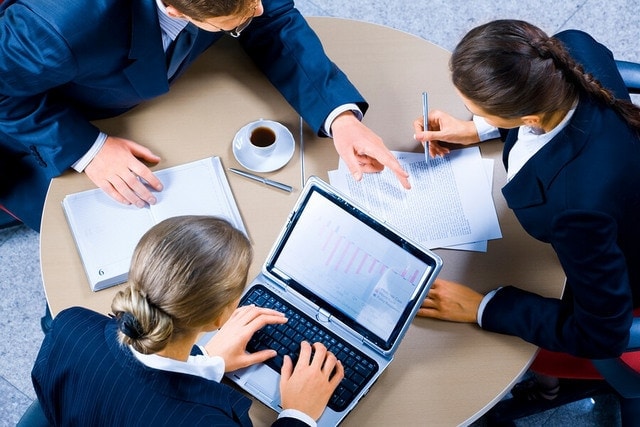 Difference Between Not For Profit And Profit Organisations
The following are the key differences Difference Between Not For Profit And Profit Organisations:
1) Purpose
Different organizations have different sets of goals that they want to achieve. The main objective of profit organizations is to generate profit and produce goods that are acceptable in the market. On the other hand, not-for-profit firms prioritize the promotion of a social cause instead of profit generation.
2) Funding
Profit organizations usually fund their operations by seeking bank loans, using revenue generated through product sales and proceeds from investments by local investors. Conversely, not-for-profit firms source their funds through private donations, government grants, corporate sponsorships and more recently crowd-funding, an online fundraising method.
3) Audience diversity
Profit organizations have a clearly defined group of customers or target audience who it seeks to cement a good relationship with so that they can buy their products. Not-for-profit firms have a broad target audience who they seek to approach with information about products or services. Their audience includes volunteers, corporate sponsors, donors and even the general public.
4) Leadership
For-profit organizations have executive leaders who share leadership responsibilities in trying to make profits for the company, they usually have stakes in the shares of the organizations. By contrast, not-for-profit firms are led by directors elected to the board by the members of the organization.
5) Staff
For-profit organizations' staff consists of salaried workers and sometimes interns whereas on the other hand, not-for-profit organizations' consist of volunteers from society.
Organisational culture: For-profit organizations usually focus their effort on financial gain through profit generation, their organizational culture is such that, all they do is aimed at ensuring only one outcome, that is, profit generation. Not-for-profit organizations have the culture of putting society welfare first with volunteers always asked to help solve community problems that have little or no financial gain.
The two organizational types discussed above have several distinct differences setting them apart ranging from target audience to organizational aim(s).
Liked this post? Check out the complete series on Business