In case you want to protect an idea, thought, practices, or other confidential info, then you can do this easily by utilizing a confidential agreement.
With the help of this kind of agreement, you can legally prevent another party/parties from sharing that information or data to others, plus you will also be entitled to get compensation for any misfortune or loss in case they breach the agreement.
This article will take you deep into the world of what is a confidential agreement, its elements, and characteristics, along with a confidential agreement template. So, let us get started right away-
What is a Confidential Agreement?
A confidential agreement can be understood as a form of a non-disclosure agreement used for shielding the organization from the loss of any intellectual property or private information.
However, the difference between the two can be in the form of more severe penalties if a confidential agreement is breached, as this can bring about criminal lawsuits as well as huge fines if not jail sentences.
In a much simpler fashion, you can understand a confidential agreement as a written legal, contractual agreement between an employer and employee. It includes terms and conditions that disallow the employee from revealing the organization's private and exclusive data.
Once an employee signs the agreement, it turns into a lawfully restricting contract that can also be utilized in a courtroom in case the breaching occurs.
Components of a Confidentiality Agreement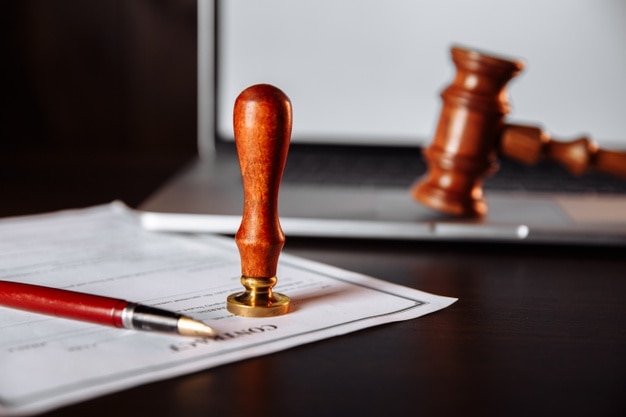 1. Definition of Confidential Information
This is the very first and crucial component of an agreement for protecting confidential info.
The definition of the agreement should go ahead as explicitly as conceivable for disclosing the extent of info protected by the agreement.
2. Explanation of the Purpose for Disclosure
It talks about things like- confidential information that is just uncovered to another party for a particular reason.
The agreement should explain the reason for disclosing that confidential detail is.
3. Disclosure
This can be another provision of a confidential agreement that expresses that as a byproduct of consenting to keep the data and info confidential, the recipient will be entitled to get the information and data.
It should also deliberately think about the extent of any such arrangement.
4. No Disclosure 
The recipient of the agreement must make a deal to avoid revealing the info and data to outsiders or any third party.
This portion is responsible for deciding the "quality" of such an agreement. Some of the key disclosure provision issues here are-
Should I include a "best efforts" provision or not
Should I restrict access of Recipient employees to a "need to know" basis or not
Should recipient consent to secure the classified data and info in a way equivalent to how the recipient secures its confidential data and info
5. No Use
This one is again an essential component of confidential agreement that you should not overlook.
In this section, the employer needs to ensure the recipient doesn't utilize the confidential data and info for any reason other than the given terms in the contractual agreement.
6. Limits on the Information Deemed Confidential
This section is used for setting a few boundaries for the kind of data that will be regarded as private and confidential.
So, in case the recipient knew that information before you uncovered it or if that information was already uncovered to the recipient by any outsider, then it won't be considered as confidential under the confidential agreement.
Some of the other limits incorporate data and info that turns out to be publicly known along with info that is autonomously developed or info that is mentioned by the request of a government organization. So, the inclusion of terms in the agreement may also require a specific degree of proof before such data and info are considered confidential.
7. Term
The inclusion of this provision is again significant for a confidential agreement.
It should be sufficiently long to ensure the interests of the Disclosing Party or employer, plus it should not unduly trouble the recipient.
8. Other Provisions
Some of the other provisions that can also be component of a confidential agreement are-
Including provision expressing that the agreement binding on heirs and assigns
Having provision permitting the rest of the agreement to remain to stay in effect whether a segment of the agreement is discovered to be unenforceable
Including a provision requiring a return of classified materials after use by the recipient
Having provision expressing that the owner or Discloser has the privilege to get a directive from a court if the breach of contract occurs
Having a provision explicitly determine that the Discloser owns all classified or confidential data and info
Including a provision that disputes ought to be arbitrated
Having a provision governing the controlling law for the agreement
Notable Characteristics of Confidential Agreements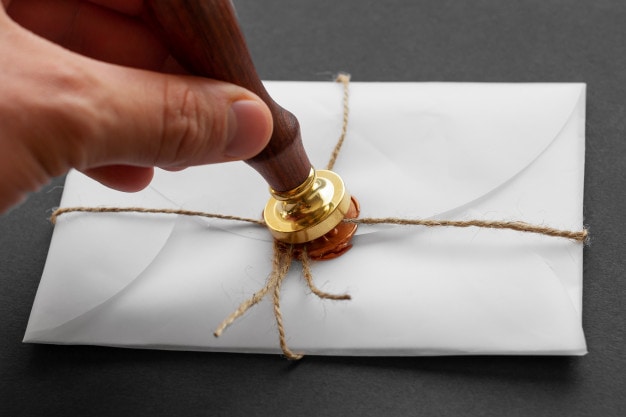 1. Introduction of a Confidential Agreement
All businesses must secure their necessary business-related information, so any third party or unauthorized entity may not get access to classified information.
Notwithstanding, some of the business-related information and data are required to share with their specialist co-ops or service providers so that they can do a piece of their part adeptly.
Sharing of such info ensures smoother functioning of business operations, and that is why here confidential agreements are introduced.
2. Signing and giving consent to Confidential Agreement
At the point when a business or individual consents to share some business-related data or info with another party, they both chalk out an agreement that records out the terms and conditions of the nonuse of basic business data or info.
If two businesses agree to sign such an agreement, they both agree not to share confidential info of each other.
It is additionally conceivable that a business may necessitate that its workers or employees consent to a confidential agreement by signing on it.
Such agreement includes terms identified with non-utilization of the information of the business for leaking to media, third party, or for personal advantage.
3. Utilizing a privacy understanding layout: 
Another characteristic of a confidentiality agreement is a template that should include fundamental terms and conditions identified with respecting the security of an employer or a business partner.
Here the recipient must get the right template of confidential agreement that includes all the manners by which the confidential data and info could conceivably be utilized.
Agreement makers can easily find different templates on the web to know about the terms and conditions as well as the provisions that should be part of your agreement. Then you can modify that template as per your specific needs.
It should also have proper space for adding the names of the associated parties along with the place, date, and other details.
Finally, when all the associated parties sign on such a document, it turns into a confidential legal agreement that can further be used in court if any breach or dispute occurs.
Confidential Agreement Template Example
This Agreement is used into this ___ day of ________ 20____ by and between ______________________ with the offices workplaces at _____________________ (therefore Recipient) and ______________________, with the offices at _____________________ (therefore "Discloser").
HERE, Discloser has certain ideas, data and info identifying with __________________ that is confidential and exclusive to Discloser (therefore "Confidential Information"); &
HERE, Recipient is eager to receive the disclosure of the Confidential Information by being compliant with the particulars of this Agreement with the end goal of _______________________;
Presently, THEREFORE, in thought for the common understandings of the Discloser and the recipient under this Confidential Agreement, both the parties concur as follows:
Disclosure. Discloser consents to uncover, and Receiver consents to receive the Confidential Data and Information.
Confidentiality.
2.1 No Use
The recipient makes a deal never to utilize the Confidential Information in any capacity or to make or test any item encapsulating Confidential Information, aside from the reason set out above.
2.2 No Disclosure
Recipient consents to utilize its earnest attempts to prevent and ensure protection to the Confidential Information, or any part from divulgence to any individual other than recipient's employees requiring exposure regarding recipient's approved utilization of the Confidential Data and Information.
2.3 Protection of Secrecy
Recipient consents to make all strides sensibly important to ensure the confidentiality of the Confidential Information and to keep the Confidential Information from getting disclosed into the public domain or the ownership of unapproved people.
Limits on Confidential Information. Confidential information and data should not be deemed proprietary, and the recipient will not commit such data where the data:
(a) was known to recipient preceding accepting any of the Confidential Information from Discloser;
(b) has gotten publicly known through no unfair demonstration of the recipient;
(c) was found by the recipient without breach of this agreement from an outsider without limitation regarding the utilization and disclosure of the data and info;
(d) was freely developed by the recipient without the utilization of the Confidential Information; or
(e) was requested to be openly delivered by the necessity of any government agency.
Ownership of Confidential Information. Recipient concurs that all Confidential Information and Data will remain the property of Discloser and that Discloser may utilize such Confidential Information for any reason without commitment to the recipient. Nothing contained thus will be understood as allowing or implying any exchange of rights to the recipient in the Confidential Information or any licenses, patents, or other intellectual property securing or identifying with the Confidential Information.
Term and Termination. The commitments of this agreement will be proceeding until the Confidential Information revealed to the recipient is no longer confidential.
Survival of Rights and Obligations. This agreement will be authoritative upon, acclimate to the advantage of, and be enforceable by (a) Discloser, its replacements, and assigns; and (b) Recipient, its replacements and assigns.
IN WITNESS WHEREOF, the parties have executed this confidential agreement viable as of the date first mentioned above.
DISCLOSER (_____________________)
RECIPIENT (_____________________)
Signed: ______________________________
Signed: ______________________________
Name: ______________________________
Name: ______________________________
Title: ______________________________
Title: ______________________________
Final Thoughts!
So, this was all about a confidential agreement that you can use for securing your confidential information.
We hope the elements, characteristics, and template of the confidential agreement would have helped you in learning the right ways of using it.
What are your thoughts about the importance of using contractual agreements for securing confidential information?
Liked this post? Check out the complete series on Business