Grouping individual pieces of information into larger units, so you can easily remember the larger amount of information is understood as chunking.
So, if you want to make your memorization easier and better, chunking is an effective method for you.
The most common example of chunking and its usability is phone numbers like 5-7-2-3-7—4-9 that can further be chunked into two groups 572 & 3749 and quickly retained and recalled.
In this post, we will dive deep into the world of chunking and understand its implications. So, without any further ado, let us get started straight away-
Introduction 
To begin with the meaning, the word "chunk" itself explains half of the meaning of the word. – Chunking means collecting different parts or chunks of information and grouping them in a larger piece of information.
Chunking is the term used to refer to the process of taking small separate pieces of information or chunks in simple words and making a group of them into larger pieces of information.
Doing this, one will be able to group a small piece of information into large groups and consequently improve the amount of data. It helps to remember information easily.
As discussed above, the most common application of chunking is found while remembering a phone number. Many people group the ten-digit phone numbers into two or even three groups to remember it easily. For example, if a phone number is 1234567890, people will remember it more easily in the form- 1234-5678-90.
This process of taking small pieces of information and making them groups based on similarity helps to remember them more easily. Chunking is a beneficial process to remember essential things.
Thousands of people worldwide use chunking as their daily method of remembering things and have found the benefits of doing so. By chunking information, one has to pay focus to less information. As a result, it not only saves time but also requires less mental labor.
Why is Chunking Helpful?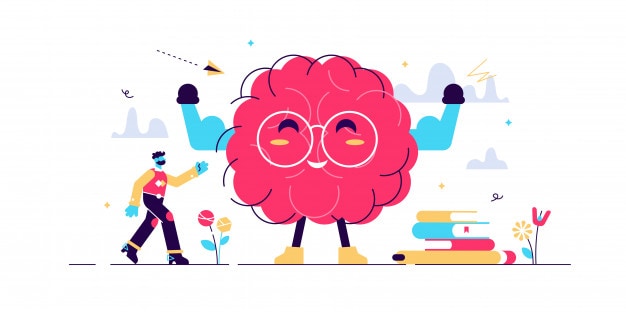 Chunking is very helpful because of several reasons.
First thing first, we have to remember that in today's competitive world, one of the biggest reasons for stress is the very feeling that there is a tremendous amount of information to remember or things to do, and it might be impossible to do so.
Most of us have too many works to do every day and have very little time to do so. As a result, it becomes a burden for us, and we feel the heat of it. It is here that chunking helps us to reduce this pressure. It helps us to remember things and information much easily.
There is no denying that separating and grouping large numbers of information into groups depending on their similarity and convenience helps us to remember things much more quickly than remembering individual information.
Larger groups of similar information become more comfortable to learn and recall.
As a result of the limitation of our short term memory, it is found that most people can store five to nine groups of information at a time. And our brain can remember and recall four chunks of data at a time.
Moreover, neuroscientist Daniel Bor has confirmed that chunking is a representation of our ability of the human brain to "hack" the confines of our memory.
With the help of chunking, you will be able to overcome the natural limitations of your brain. As one of the most powerful tricks for learning and retaining information, chunking is applicable in our daily life experiences, sciences, trades, and in many other things.
Some of the notable powers of chunking are-
Powers of Chunking Practices
Easy memorizing of strings of numbers
Effective reading and learning of music
Easy learning of locations and positions
The easy leaning of words and letters
Now, the time has come to have a look upon some of the effective ways of doing chunking, so let us go through them here and now-
How to do chunking?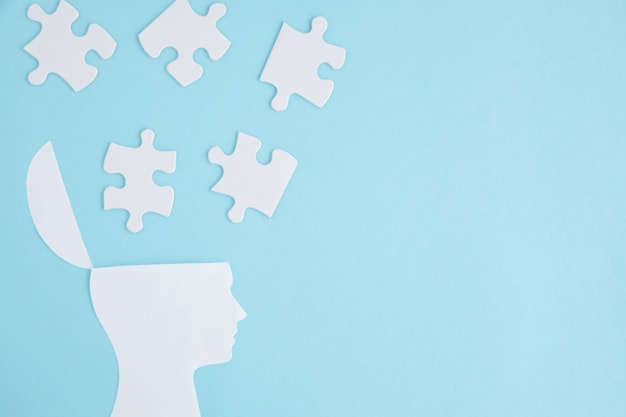 Chunking has several different steps that need to be remembered. Next time, when you face any problem in remembering essential information, divide them into groups.
For example, if you are trying to remember the names of the countries group them based on the first letters or even the sound of the names. Or, if you are trying to learn new words, create different groups of words based on similar or related words.
Here are some crucial steps that you need to do to improve your skill of chunking.
1. Look for Connections
The first thing you need to remember about chunking is that the whole idea is based on similarity and connection between different information. You can not create chunks of information unless you have a relationship between two things.
When you create groups of data, look for things that relate them to each other. You can group information based on the nature of them, the sound of them, the color of them, etc.
For example, if you are learning the countries' names, you can groups like Pakistan, Afghanistan, Kazakhstan, etc. because they have similar endings and sound identical.
2. Associate
The second thing you have to do is associating or linking information in a group. You can not add two things in a group that does not have any association or link.
Including linking information together will help you remember them quickly as you will be able to connect them. And if you remember the main idea of the group, you will be able to recognize the information under that group as they will be linked to the main idea.
For example, if the main concept of a group is food, then add only food items. If you add an animal, it will be a mess, and you will not be able to remember.
3. Memory Strategies
This step is quite fun. In this step, other them grouping information based on similarity or connection, you include different strategies to remember a specific thing or information.
For example, suppose you have a difficult word to remember, other than remembering that very word. What you can do is look for a similar-sounding word or a mixture of two similar-sounding words that are easier to remember.
For example, suppose you want to remember the Spanish word for Sunday that is Domingo, but can not recognize it. You can remember two similar sounding words in English, such as Dominos + Flamingo, and connect them to make up the actual word that is Dominos+ Flamingo= Domingo.
In addition to these practices, there are some other chunking hacks that you can utilize for supercharging your memory. Let us now have a look upon those tricks as well-
Chunking Memory Hacks for supercharging your Memory
1. Using the first letters to make "acronyms."
This is one of the most effective ways of using chunking practices to memorizing things. You can take the first letters of a set of words that you want to remember. For instance, if you want to remember the names of great lakes of North America, which are- Huron, Ontario, Michigan, Erie, Superior- then you can make an acronym 'HOMES.'
This kind of hack is beneficial in improving your memory and retaining a vast set of information in the most convenient and personalized manner possible.
2. Use Acrostics or Made up phrases
This one is again a handy chunking hack that will help you in honing your learning and retaining skills. It is the more creative expansion of the Acronym hack discussed above.
In this, instead of making a single word from the first letters of a group of words, you will try to make a phrase using the first letter of all the words in a group. For instance, instead of making acronym 'homes' for the great lakes of North America, you can also make a phrase- "Hovering On My Extreme Surfboard."
The phrase is matching with the lakes theme, plus it also makes the whole process of memorizing more entertaining and engaging. In another example, you can also try this method for remembering the orders of mathematic operations- 'Parentheses, Exponents, Multiplication, Division, Addition, Subtraction'- via a phrase- "Please Excuse My Dear Aunt Sally."
3. Make Chunking lists via some associated concepts
This one is again a useful chunking hack that you can use for remembering things. You can simplify the list of items via chunking. For instance, to remember the twelve ingredients (flour, milk, eggs, syrup, tortillas, lemon, chicken breast, peppers, rice, avocado, rice, lettuce); you can just use 'Pancakes and Burritos' if you are aware of all the ingredients of these recipes.
This means, when you add a structure to your list items, you will group related items in one particular group. Hence, your chances of remembering more items will get alleviated. You should use your prior knowledge to make associated amongst the items of a list.
4. Use chunking of related numbers to memorize essential dates
With the help of this chunking hack, you can ease down your task of remembering different dates or years. Again in this one, you are supposed to make a relationship on different dates. Just a little hold upon basic mathematics will help you do this like a pro.
For example, if you need to remember 1846, 1851, 1857, & 1864 as key dates of a battle- you just remember 1846, and three more digits 5, 6 & 7 as the year intervals in between the dates. This will alleviate your task of remembering dates. All in all, you should try to find a few patterns on different dates and use them to ease your task of remembering things.
Final Thoughts!
From the above discussion, you must have understood the benefits of chunking how it helps to remember substantial information.
It is beneficial to relieve stress, saves time, and helps us remember quickly. All you need to do is follow the helpful steps to create chunks, and you will be ready to benefit from this method.
Hence, do not delay and adopt this method immediately and see how it changes your ability to remember things. Making some sort of association, connection, or pattern-based upon prior knowledge is an excellent ability of the human brain. In chunking, you should use this ability to sharpen your memorizing skills.
Have you ever tried chunking tactics in your life for retaining and remembering different sorts of information? Share your experiences and strategies with us in the comment section below.
Liked this post? Check out these detailed articles on
Topic of ARTICLES
Alternatively, check out the Marketing91 Academy, which provides you access to 10+ marketing courses and 100s of Case studies.