Project planning revolves around a procedure used for establishing how to complete a project/task in a given or decided period – following a specific spending plan- and utilizing the available set of resources.
For accomplishing different business/project objectives, a project plan must be made, as they will assist you with the help you in step-by-step planning of your tasks so that you can complete the task on schedule.
The success of a project doesn't lie in just delivering the project rather more than that. A successful project is when the project is completed within a defined timeframe, with minimum loss and satisfactory output.
What is Project Planning?     
                           
Project planning is the road-map of the entire process that leads to the success of the project. There are a set of rules that are to be followed throughout the process. In simple words, whatever you do to make a project successful is listed under project planning. There are project planning tools that can help in framing a good project plan. Project planning includes the following elements
Determining the objectives
Identifying deliverables
Schedule Planning
Drafting supporting plans (Risk Management, Human Resource, and Communication Method)
The intensity of time and effort to be devoted to project planning depends upon the type and complexity of the project. Project planning can be done both manually and automatically by project management software.
Project planning deals with the present status of exercises associated with a project.
It is valuable to screen and control the undertaking. Numerous individuals in the organization who use project planning are-
The Project administrators/managers- They use project planning to build up the activities of different resources and to convey the status of the task to partners or stakeholders.
The colleagues/Team-members- They use project planning to comprehend the work they are doing readily.
The senior managers/executives- They use project planning for checking that the costs of the project and work are as per plan
The partners/stakeholders- They use project planning for ensuring that the task is on target and their business is protected.
Why is Project Planning important?
Abraham Lincoln once said – Give me 6 hours to chop down a tree, I will spend the first 4 to sharpen my axe. This is the power of planning. Without a project plan, you not only waste extra time and effort on the project but also reduce the success chance. This is the first step towards working on any project; after you get approval on the project.
Simply put – better is the planning, higher is the success chance. Under project planning, you plan for everything; from road-map to potential risks, from expenditure to time. Therefore, you don't' worry when you have a perfect plan for a project. You are prepared for everything; it doesn't matter if your human resource is not following; it doesn't matter if you meet failure at some stages – you are prepared for everything.
Project planning is essential because that is where you seal 50% of the deal. Undoubtedly, execution is the key, but if you don't have a plan forget about the execution. The project plan is the light that guides you in a dark way towards the brighter side.
Another positive aspect of project planning is monitoring. How would you know if you are executing your plan well? You plan a monitoring-method during project planning. It gives you the advantage to go back anytime and fix the flaws. It ensures that your efforts meet the deserved outcome.
How to manage your project plan?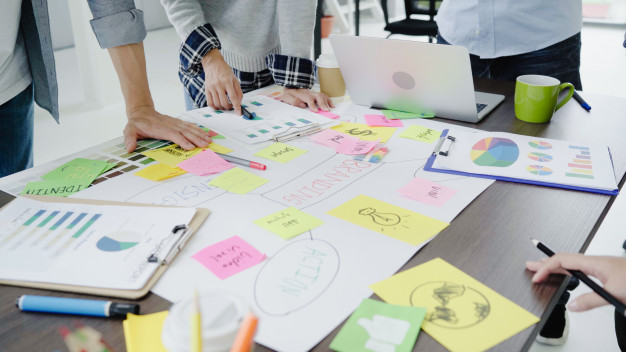 Plan management is a subset of project planning. There are chances of flaws in your plan as well; hence you should have a management plan to fix those. Make a window to go back anytime and check the plan for any flaws. Plans like procurement plan and cost management process are the soul of the project plan; hence these never change and stay the same throughout the process.
Management plan helps in better monitoring of the execution. There may time when you see your perfect plan is not working; this where you use your management – you fix it and get it reviewed again.
How to plan for a project?
The most important question is how you plan for a project?
You know its essence, but you don't know how to do it. If you are planning to do it with project management software, then planning will be easy for you, but when you do it manually, you have more control and flexibility on how you plan it.
If you chose a manual method then here are the steps that you should follow
1. Defining the needs
You can not plan for anything without knowing what you want. Have a clear vision. Discuss it with officials and clients – as this is going to be among the crucial points of your plan.
2. Arranging the information
Get everything relevant to your project. No matter if it's small or big detail, just get everything.
3. Define the task
Based on the information collected and needs defining; determine what's to be done. Don't worry about arranging it in sequence; just figure out everything that will be doing to make the project successful.
4. Set priorities
This is where you will prioritize the tasks defined and needs. Here you will determine what comes after what.
5. Set a deadline
Now you define the deadline for your project.
6. Setting Milestones
Here you break your big project into phases. This helps in better management of your project.
7. Get your team and assign work
After you have milestones, you frame a team and assign work to the team members. Be extra cautious here as you should get the maximum out of your member's talent.
8. Prepare a Road-Map
You know everything about your process by now; define when you are going to do what. You need to set a timeline for your project to ensure successful completion within a timeframe.
9. Monitoring and Management Plan
You set a monitoring and management plan for your project. Assign relevant people for the job who hold the expertise in the domain of the project.
You should follow these steps for a perfect project planning in your professional as well as personal life. Now in the next section, we will talk about some necessary steps of making your business project plans-
How to do Project Planning for your Business Projects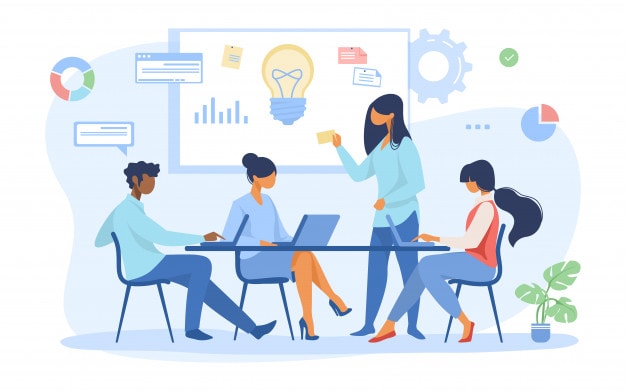 Along with the basic steps of project planning that I had explained above, you also need to pay attention to some specific steps of business project planning. Let us go through them as well-
1. Know your Project Stakeholders, their needs and Project Goals
Your project handling will be successful when it has addressed the requirements of the partners or stakeholders, plus it also empowers you to accomplish your objectives. Your project partner or stakeholder would be those who directly or indirectly get affected by the outcomes or goal-accomplishments of your project handling.
First thing first, you should distinguish your stakeholders. Some of your stakeholders can be the project sponsor, users receiving the deliverables, different consumers of the project output, project team, and project manager.
After identifying your project stakeholders, you should discover their necessities and needs.
You can do this by going through stakeholder interviews. This will help you in finding out their prerequisites that make genuine profits. At times partners will discuss needs that aren't pertinent and don't convey benefits.
Needs that will convey benefits should be prioritized at a higher level in comparison to the essentials with no relevant benefits. In the subsequent stage, you should organize all the needs.
Now, from the list of relevant and prioritized needs, you should make your quantifiable objectives or goals. You can do this by using the guideline, which will let the accomplishment of the goal become alleviated.
Your project goals should be recorded in your project plan.
It tends to be valuable likewise to incorporate the requirements and desires for your partners.
Once this process is done, time to move towards the next step-
2. Find out your Project Deliverables
Once you have found out your project stakeholders, their needs, and accordingly, you have decided the project goals, the next thing you are supposed to do is finding out your project deliverables.
For this, you should utilize the project goals for making a rundown of things the project should deliver for meeting those project goals.
You should also determine where, when and how to deliver all of these items.
Then you should include the deliverables to the project plan with an expected delivery date.
Now, in the next step of the scheduling of the project, you will be able to do more exact estimation of delivery dates, so let us go through that as well-
3. Do the right Project Scheduling
In this step, you should make a rundown of assignments/tasks that should be done for every deliverable you had identified in step 2.
For these tasks, you should decide the measure of efforts required for finishing the assignment along with the resources that are pivotal for project completion. This will let you find out the details of the required effort and resource for every deliverable. Accordingly, you can decide on the exact delivery date.
Now, you can update the scheduling in your Project Deliverables segment with the more exact delivery dates. After this, you may opt for a project scheduling tool like Microsoft Project for making your schedule.
You can also find many free formats accessible on the web and fill the columns related to deliverables, tasks, delivery dates, and resources.
In case your sponsor imposes a deadline that is not feasible as per your estimation, then- you can renegotiate it which will be termed as project delay or you may employ extra resources which are termed as increased cost, or you may reduce the extent of the project which is understood as less delivered.
4. Know your Project Supporting Plans
Now, in the final step, you ought to make plans that are going to be the integral parts of your project planning procedure. Different supporting plans that you need to pay heed here are-
a) Human Resource Plan
Distinguish, by name, the people and associations with a main job in the task. For each of the individuals involved, you need to depict their roles and duties on the task.
You should also determine the number and sort of individuals expected to complete the undertaking. Proper human resource planning for the accomplishment of the project is inevitable for any successful project planning.
b) Communication Plan
Project planning ought to comprise a well-organized communication plan to inform those who are the parts of the project channelization process.
The communication plan should also talk about the means that should be used for sending and receiving the information. It should also have a mechanism for the week by week or month to month status reports.
It should also talk about how the task is performing, achievements accomplished, and the work you've designed for the next duration.
c) Risk Management Plan
The next thing that comes in the process of project planning is risk management.
It is essential to find out the number of risks that your project may face before being accomplished. Here are a few instances of regular project risks that your project planning should consider are-
Excessively optimistic time and cost estimate
Tool slow customer survey and input cycle
Unexpected cuts in the spending plan
Ambiguous jobs, roles, and responsibilities
Not obtaining inputs of stakeholders/partners
Not recognizing the needs of partner or stakeholders
Change in requirements of the stakeholders or the addition of new requirements by stakeholders
Lack of communication or poor communication causing misunderstanding
Lack of commitment from different resources
Finally, you let us go through some of the best tools that will help you in your project planning-
Best Project Planning tools for you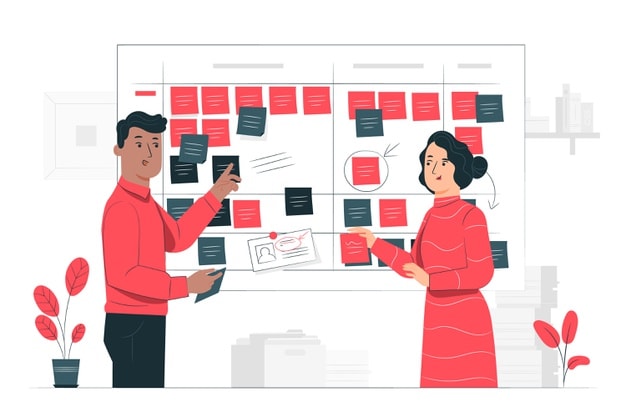 Here are some free and easy to use tools that you can use for project planning –
Asana – One of the best and most popular tools for project planning. It gives you the leverage to plan for projects of any size.
Trello –You set your milestones on boards in this tool. There are features to add so many attachments to your plan for better dealing.
Nifty –This tool is known for its collaboration feature. You can plan your project using the Gantt chart on this tool.
nTask –This is among the perfect tools for relating your current project with other ongoing projects for a better understanding of the company's situation. Rests of the essential features are the same on this tool.
Final Thoughts about Project Planning!
This was all about project planning. You can use the ways mentioned above to plan for your project's success.
The tools mentioned above are handy and easy to use.
Make sure you invest your time and effort in planning to ensure success for your project.
How important do you consider the role of project planning for optimizing the success ratio in business management? Share your views with us in the comment section.
Liked this post? Check out the complete series on Project Management