Project managers are result-oriented, systematized, and certified individuals with the right business acumen who know how to complete a project by strategizing and channelizing different resources and mediums as per the industry standards and organization expectations.
They also act as change operators. After making the project goals and related strategies, they utilize their aptitudes and skills to motivate a feeling of shared purpose inside their team. Dedicated project managers enjoy the hidden challenges of every project because of the associated obligation of driving favorable outcomes. They are OK with change and unpredictability in dynamic working conditions.
So, for the successful completion of any projects, businesses and organizations have to have the best project managers with them. By the end of this post, you will get to know everything that can help you become a successful project manager, so let us get started-
Introduction to Project Managers
Every business or company is divided into various departments.
It is mostly done based on the expertise of the people working there. These departments are assigned specific projects which they need to carry out and complete responsibly.
Such projects require someone to control and monitor all the happenings and tasks involved. This person is called a project manager.
What Is Meant By A Project Manager?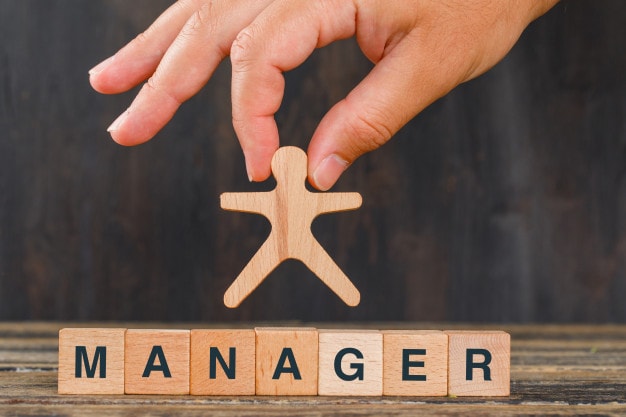 A project manager is someone who presides over the tasks that go on for the successful completion of the project.
There are various steps involved in a project like gathering the necessary data, planning the activities, initiating the project, supervising the actions, and completing the project. All of these steps require significant focus and dedication.
It can be achieved under the guidance of someone well-versed in these respects. Such a person is called a project manager.
The project managers should have complete knowledge about the nitty-gritty of the project and have a good rapport with the team members.
Everyday tasks project managers are supposed to do-
Scheduling needs and priorities
Organizing groups or teams
Assigning assignments rapidly and precisely
Managing customers
Keeping track of work times
Collaborating without any problem
Overseeing different projects
Improving the productivity of teams
Integrating with different devices
Speeding up project improvement
Increasing dependability
Maintaining full control of assets and funds
Tracking project advancement
Monitoring team action
Keeping all the documents in a single safe database
Accessing all information from anyplace
Sharing archives
Managing spending plans, costs, and invoices
Creating timesheet and spending reports
Preventing and wiping out different risks
Detecting different types of bottlenecks and fixing related issues
Responsibilities of a Project Manager
A project manager, as mentioned before, is responsible for the project at large. If his/her responsibilities are to be explained in detail, here is a list of them.
1. Define the scope of the project:
Every project has a definite range. This scope should be recognized well in advance by the project manager. It helps in making proper teams according to the scope of the project and putting in all the required efforts.
2. Identifying and managing the stakeholders:
The stakeholders play a crucial role in any project. They give the funds for the project and need to be assured that the project is going well and will get completed in time.
It is one of the most important tasks of a project manager.
3. Develop the project idea:
The idea behind a project is provided either by the stakeholders or by the members of the higher managerial authorities. This idea needs to be transformed into a potential project plan.
It is one of the toughest and most crucial tasks in a project.
4. Plan the activities:
Various activities are to be carried out. These activities are nothing but the subparts of an immense task so that it becomes easier to carry them out.
The exercises should be planned such that the work is divided correctly, and no one is overburdened.
5. Coordinate the tasks:
In some projects, more than one team is working on them. Here, the coordination between these teams becomes difficult. Hence, the project manager has an important part to play here.
He/she should take care that there are no communication breaches, and everything is going on smoothly.
6. Manage the funds:
The funds are of the utmost importance while working on any project. There should be no shortage of funds, but, at the same time, there should be no wastage of money as well.
The project manager should strike the perfect balance in this condition. The funds should be used wisely and correctly.
7. Have clear communication:
The communication between the stakeholders, the higher authorities, and the ordinary staff should be clear and correct. There should be no use of offensive language while communicating and absolute transparency should be maintained.
8. Maintain the documentation:
The documentation of a project can be defined as the complete record of the activities and happenings that are related to the project. This documentation can be used as proof in the case of any dispute.
Hence, maintaining the documentation and updating it from time to time is very important.
9. Motivate, guide, and lead the team:
It is rightly said that an organization is just as good as its leader. Leadership is terrific quality, and the project manager who has this quality is certainly respected, loved, and become successful.
The project manager should stand with the team and motivate them always. If they go wrong, he/she should guide them.
Skills of a Good Project Manager
A project manager needs some necessary skills and some advanced skills specific to project management. Given below is a list of the essential skills to become a good project manager.
1. Leadership qualities
The project manager is the leader of the entire project. Hence, he/she should be a good leader. He/she should be able to motivate the team and guide them to go on the right path.
2. Money management skills
The funds or the money that the stakeholders invest is of great importance. No one wants to incur losses. The project manager needs to have the skill required to manage the funds successfully.
These skills are termed as money management skills.
3. Effective negotiation and communication skills
Communication and negotiation are integral parts of any business. Every project is primarily governed by how effective your communication is.
Secondly, the project manager should be able to negotiate the terms and conditions of the project in a manner that is beneficial to his/her team and the company.
4. Working under pressure
There are times when the deadlines are very near, and nothing seems to work. Even in these times, a good project manager should not lose his/her cool and take the right decisions.
Pressure should not hamper the quality of work.
5. Problem-solving skills
There are problems and issues in all walks of life and business. Hence, problem-solving is an instrumental skill. These skills help the project manager to stay calm and solve a problem effectively without hurting anyone or causing much loss to the company.
There is hardly any project wherein there are no risks. That makes risk management an essential skill for a good project manager. Various techniques can be used to calculate the intensity and severity of a threat, and the project manager should find ways to mitigate them.
Some of the additional project manager skills are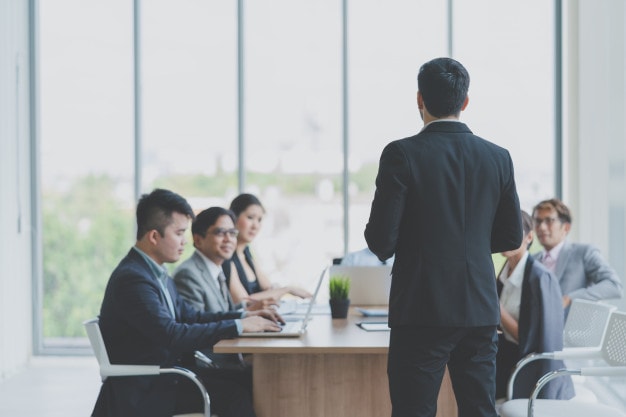 Right comprehension of business cases
Expert information to meet specific conditions
Proven project management and self-administration abilities
Strong authoritative abilities
Skills to screen and control spending plans
Critical thinking
Excellent negotiation skills
strong relational aptitudes essential to lead a team
Expertise to characterize circumstances, document data, and reach conclusions
Useful business intuition and acumen
Ability to decipher instructions
Strong hierarchical and multitasking aptitudes
Creative mentality and analytical aptitudes
Being accurate and meticulous
Excellent time-management expertise
Capacity to keep up timetables and fulfil deadlines
Ability to solve problems
Self-motivation, awareness, and accountability
Following work ethics
Working information on project management tools
Education and Certifications for Project Managers
To progress in the profile of project managers, you should have some education, training, and certifications. Having an associated degree or a bachelor's degree is getting progressively significant for project manager jobs.
Such job profits give noteworthy significance on specific training, plus some sort of experience in the field where you need to fill in as a project manager can likewise be pivotal as well. Most of the successful project managers start their careers as assistants, and later they progress. With certifications, career growth as project managers can be alleviated quite effectively.
Different kinds of certifications available for project managers are-
PMP® confirmations
Provided by the Project Management Institute (PMI®) that also sets the measures for project management
PRINCE2 Certifications
UK government provides this to those project managers using the PRINCE2 project management method
Scrum Certifications
It is used in product management or for software-industry. Scrum.org gives assignments that can affirm your Scrum knowledge
10 Methods Project Managers can utilize for managing projects
Now, in this section, we will talk about ten different methods that project managers generally use for managing their projects. So, let us explore them right away-
1. Agile
It includes different practices and rules that are best for items and activities that face different changes during their advancement. This depends on short delivery cycles (called sprints) and on a unique work culture that underpins Continuous Team Collaboration.
2. Scrum
This method is utilized mainly in S/W or product development. In the Scrum method, Small cross-functional teams function with a Product Owner who is liable for the channelization of product development.
3. Kanban
This method permits you to get a visual diagram of your tasks. Kanban comprises a physical or digital board with three sections (To Do- In progress- Done).
4. Extreme Programming
This project management method is used to improve the quality of software. It depends on quick sprints, constant stakeholder collaboration, and frequent releases that can improve profitability.
5. Waterfall
In this model, the project gets broken into a series of related tasks that project managers execute in proper order. When managing with the Waterfall model, project managers need to finish each task before beginning to take a shot at another.
6. PRINCE2 (Projects in Controlled Environments2)
In this method, a project is separated between a higher-authority project board and a project manager. In the process, the project manager deals with everyday exercises and team management.
7. PRiSM (Projects integrating Sustainable Methods)
Project managers who like sustainability should opt for this technique. It considers natural elements during project management processes. It is used mostly in architecture, construction and landscape projects.
8. Six Sigma
This method is based mainly on quality control, and its primary focal point is diminishing deformities, bugs, and blunders. Data, statistics and information play a key role in its channelization
9. Critical Path
Project managers can choose this method for better prioritization of tasks and identification of the shortest timeline for project accomplishments. It will let you quickly find dependencies, milestones, and deadlines.
10. Lean
Project managers opting for this method will enjoy the delivery of high-quality products with lesser number of people, resources and time. It eliminates waster from the process by focusing on bottlenecks removal, customer value and repeated process improvement.
Final Thoughts about Project Managers!
A project manager has all the responsibilities of carrying out a project successfully.
He/she should be able to manage all the activities and phases of a project well. It can be mastered by gaining proper knowledge of project management and getting some experience.  
On the concluding note, we hope this article would have enabled you understanding everything necessary for being a successful project manager.
Are you also planning to apply for project managers jobs? Do you need any other information while applying for such jobs? Ask us in the comments below.
Liked this post? Check out the complete series on Project Management