Project management skills revolve around skills, tools, and software necessary for managing projects within an organization.
For a project to be successful, there needs to be a person to lead the project.
A project manager or project lead is the person who leads a project. The successful completion of a project demands synchrony among the employees and the various departments that form an integral part of the project.
If you also want to hone your skills in managing projects, then this post will uncover key project management skills that you should incorporate.
What are Project Management Skills?
Project management is not an easy task, but contrary to it. The project manager has to lead a set of people with different skills and personalities. Keeping everyone within the team happy and getting the work done too is no mean feat.
It requires a lot of skill to achieve the smooth and successful completion of a project. Project Management Skills are the competencies desirable in a project management professional or a project manager.
What are the responsibilities of a Project Manager?
How the project achieves this synchrony depends on the project manager.
The project manager is the person that coordinates the employee's efforts towards the goal of completion of the project. He or she is also the liaison point between the company, the stakeholders, vendors, and the employees.
A project manager is expected to bring with him specific core competencies required to manage a project better. Key things that a project manager does-
Planning the Project From Initiation to Completion
Drawing out a Timeline for the Project
Phasing out the Project and Executing Each Phase
Creating a Budget
Allocating the Budget and Managing the Completion of the Project Within the Budget
Communicating with all the Stakeholders
Troubleshooting Issues
Delivering the Product
The above are the responsibilities of the project manager. There are a few qualities necessary to have as a project manager to carry out these responsibilities effectively.
If you are a project manager or want to be one, these are a few of the skills you should hone to perfection. Let us have a look at those skills here and now-
15 Skills Project Managers should Incorporate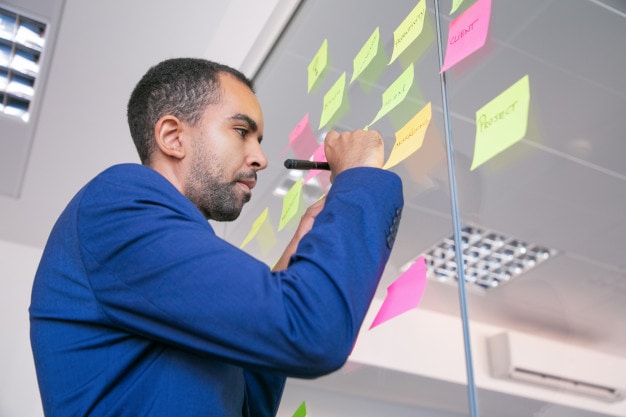 1. Leadership Skills of Project Management
That leadership is the first quality required of a leader. To lead the project, having good leadership skills is a must.
A leader should be able to inspire his team, lead the team out of problems, manage the team and help the members work together as a unit, sort out disputes between different departments and people, manage the finances, make sure every member of the team and the clients are kept happy, and see the project to its completion.
These are the things expected of a leader. A leader should also be able to analyze data and make the right decisions on the go. The project is ultimately the leader's responsibility, and then making the right decision at the right time is essential.
2. Communication Skills of Project Management
Communication is the second most important requisite of a leader. The project manager is the single point of contact between the client, its top management, and the team. Being a good communicator can be a blessing in this situation.
Keeping everyone informed about the project is the job of the project manager. Liaising between different departments and people is an essential responsibility of the project manager.
To keep the workflow going smoothly, each unit in the team should know how the work progresses, how it should be progressing, and what they are working towards.
It helps everyone understand their job and how it fits in the larger scheme of things. It enables the people in different teams to work in coordination towards completing the project. These are the various communication tools that are at your disposal and can be used to your advantage.
Intranet
Newsletters
Social Media Tools
Emails
Team Meeting
Web and Online Conferencing
3. Negotiation Skills of Project Management
Negotiation is also part of the broader spectrum of communication, but negotiation is a different skill all by itself. A good communicator need not always be a good negotiator.
A leader with good negotiation skills is an asset to the team. Getting a vendor to accept your price is only the most superficial part of the negotiation skills you require.
You are in a constant negotiating mode with the company and the team, the stakeholders, who bring their ideas into the project, which might not be in your interest, etc.
To subtly push your idea across and getting people to approve these ideas without them knowing that you just put their ideas aside takes real skill. Working on your negotiation skills will help you go a long way ahead in project management.
4. Cost Control Skills of Project Management
Cost control is indeed significant, as it is all about money. Money is why you are undertaking the project in the first place.
The whole game is about money, so intelligent management of finances will take you places in the job. Knowing where to spend and where to cut for the project to stay within the budget is a rare skill.
Budgets will be tight in most projects, and handling them is a skill that puts you ahead of the rest in project management.
5. Planning Skills of Project Management
Proper planning is the lifeline of any project. Without a proper plan in place, there is no as we advance.
The project manager should plan the project from the starting point to the successful completion of the project.
The project has to be divided into phases, and there should be a good understanding of the number of teams needed, the number of resources in each team, the timeframe for the completion for each phase, what each team does; everything should be laid out before the start of the project.
This is something that everyone on the project needs to know and should be communicated to each member effectively.
It helps in the project's smooth functioning and in knowing if you are on schedule or behind schedule and how the project has been going at any given point in time.
6. Risk Management Skills of Project Management
Identifying and managing risks is integral to the success of a project.
It is the project manager's responsibility always to identify and mitigate it the minute something comes up.
The project manager has to ask questions, confirm decisions, and make sure everything is going as per plan. Identifying risk early, understanding the cause, chalking out the best possible solution to the problem, and avoiding surprises falls under the project manager's responsibilities.
7. Adaptability Skills of Project Management
In today's fast-paced world, changes happen almost all the time.
Adapting to new technology or methodology and helping the team reach speed is the project manager's job.
Adapting to changes and finding a workaround to overcome challenges is a competency every project manager should acquire.
8. Task Management Skills of Project Management
A project manager should be able to size up the project and assign tasks daily and appraise the work done.
He should delegate the work on hand to the right people and get it done in the required timeframe. This requires good communication skills and a good understanding of the capabilities of the resources on your team.
Task management is the bread and butter task of project managers. Creating task lists, delegating work to others, and tracking progress are the key parts of task management.
9. Team management Skills of Project Management
For effective management of projects, managers need to bring their team together and move them in the right direction.
Project managers should know how to align their personal goals with organizational goals.
With such project management skills, project managers will have the ability to delegate responsibilities adeptly, measure performance, resolve conflicts, and guide team members in the right direction.
10. Organization skills of Project Management
For effective management of projects, managers need to incorporate organizational skills.
It comprises the ability to handle many tasks simultaneously by adeptly prioritizing and channelizing all the tasks without compromising their quality and productivity.
This skill is also used in the compartmentalization of different projects and their documentation for simple access.
11. Time management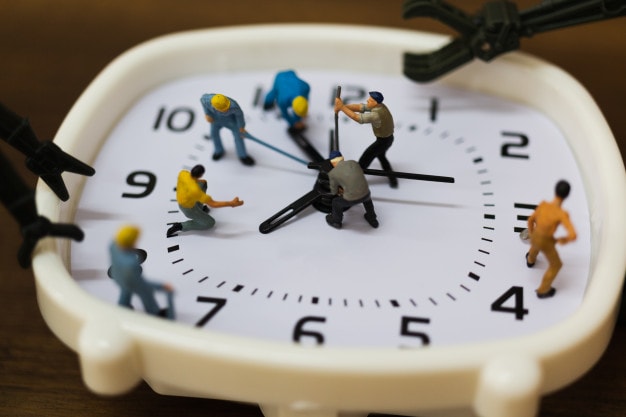 While managing a project, it is important to complete them on the deadlines.
Therefore, the time management skills of project management are crucial for accomplishing the objectives of every project simultaneously.
Creating a timeline for a project and maintaining that until completing a project is very important for adept project management.
12. Budget Management Skills of Project Management
Creating a viable budget and controlling it throughout a project's lifecycle is one of the most important Project Management Skills of a project manager.
Identifying where costing is overrunning and finding out best-suited changes for controlling the costs are integral parts of budget management skills.
Adept completion of a project is directly proportional to the manager's budget management skills.
13. Technologically savvy Skills of Project Management
Project managers should also be tech-savvy, as their awareness with the latest technology will optimize their teams' productivity.
Technologies play a crucial role in improving outputs by empowering team members and automating key tasks.
Hence, a technology-savvy project manager will always perform better.
14. Reporting skills of Project Management
For a project manager to be effective, it is important to incorporate reporting skills to gauge a project's progress.
Reporting skills empower a project manager to gather information throughout the lifespan of a project. It also helps in effective future evaluation.
With this skill's help, managers can easily and effectively coordinate with team members, clients, and other participants.
15. Conflict management skills of Project Management
With conflict management skills, managers will keep their teams working together all the time.
Effective conflict management and resolution help an organization in critical times when conflicts arise. It fixes the conflict issues, and hence, project channelization does not get hampered.
It offers solutions for project discrepancies, stalled workflows, and numerous external/internal setbacks.
16. Interpersonal Skills of Project Management
Collaboration skills, along with self-confidence and relationship management, decide a manager's interpersonal skills.
It is crucial in developing relationships with clients and team members and key decision-makers associated with a project.
In addition to these Project Management Skills, some of the other key skills for a successful project manager are-
Project Management Methodologies
Problem-solving
Motivation
Active listening
Technical writing
Research skills
Policy knowledge
Scheduling
Critical thinking
Project recovery
Meetings management
Quality management
Good sense of humor
Final Thoughts about Project Management Skills!
These are the essential skills of a project manager, and they can be acquired by reading and internalizing what you read.
There are a lot of many online and offline programs that guide you about these skills.  Enrolling in one of these courses might also help in acquiring these skills. What is essential here is to be interested and have the right motivation to be a project manager.
Do you want to know the right Project Management Skills for you? Feel free to share your project details with us in the comments, and our experts will guide you in the process.
Liked this post? Check out these detailed articles on
Topic of Project Management
Alternatively, check out the Marketing91 Academy, which provides you access to 10+ marketing courses and 100s of Case studies.