When you look around the world, you will get to see a variety of people with different personality types.
Some are quiet; some are talkative; some connect well, some just maintain an arm's length; some panic in stressful situations while some are great at problem-solving. If you observe the variety of people minutely, you will find a specific pattern in their behavior.
It is because these qualities are imbibed in their personalities.
A personality, as we all know, is the character sketch of a person. It is the pattern a person follows while behaving and reacting to certain situations.
What Are Personality Types?
Personality can be termed as the characteristics of a person based on his/her behavioral pattern. As these patterns are distinct, they are categorized into various types.
Many psychologists, psychiatrists, and personality development trainers have come up with as many as 16 types of personalities. They have been divided into these types according to their prime characteristics and ways of behavior.
If you know the peculiarities of each type of character, it makes understanding and communicating with people around you more comfortable.
Types of Personalities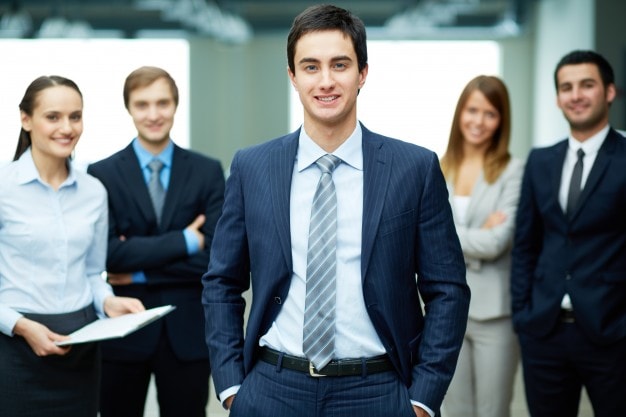 There are 16 basic types of personalities. They are classified based on their behavioral patterns and reactive tendencies. Here is a descriptive list of these types.
1. The guardian or the supervisor (ESTJ)
This type of personality becomes the supervisor or the guardian of any group. They are good at making important decisions and implementing them to the best of their capacities. They are practical, orderly, and have clear standards of logic and rational thinking.
People with ESTJ personality types are realistic, decisive, and they move to implement decisions quite quickly. They also focus more on getting results most effectively and efficiently feasible. They follow a clear set of relevant standards and prefer to live systematically.
2. The doer (ESTP)
They focus more on the results than on the actual process. They want to thrill and excitement in their lives. They are high on emotions, and they focus more on practical rather than theory and general information. They believe in living each moment to the fullest.
People with ESTP personality types are more flexible and tolerant. They prefer opting for a pragmatic way of living, plus such people enjoy each moment, stay spontaneous, and learn by doing things.
3. The executive leader (ENTJ)
These people like to lead the team in which they are working. They make the right decisions and efficiently implement them. Leading comes naturally to them. Hence, they have a deep understanding of logic and rationality. They are assertive, sharp, and focus on finding reliable solutions.
People with ENTJ personality types are more decisive and frank. They are adept at analyzing illogical and ineffective systems and policies. They comprise good leadership qualities by implementing comprehensive systems for solving problems. They do long term planning and practical goal setting.
4. The champion (ENFP)
They are enthusiastic and confident. Yet, they have a warm side to them as well. They are flexible and spontaneous. Although they need a lot of affirmation from the people around them, they also hugely rely on their inner instincts. They are champions and winners in almost any race in life.
With ENFP personality types, such people are highly imaginative, and they see their lives full of optimism and possibilities. They have an excellent analysis of situations, and accordingly, they make patterns. They prefer the affirmation of others, and they also support others.
5. The performers or the entertainers (ESFP)
They are the ones who are the life of parties and can entertain anyone to any extent. They are fun-loving and warm. Also, they are friendly, sympathetic, and loving. They can make strong interpersonal bonds with people that become warm and generous.
People with ESFP personality types are outgoing and accepting, as well. They love everything, be it life, nature, people, or worldly pleasures. They are good team workers, plus they comprise good common sense and practical approach.
6. The provider or the caregiver (ESFJ)
As the title rightly suggests, they are giving and loving. This generous attitude of theirs creates a warm and beautiful place in the hearts of the people around them. They are loyal and cooperative. They deserve appreciation for their genuine efforts.
Such people are cooperative and conscientious as well. They prefer having harmony in the ambiance around them. They are determined, loyal, and good workers, so no issues arise around them.
7. The giver (ENFJ)
They are idealistic and sensitive. They have a broader perspective of what's best for humanity, and this makes them charismatic and popular. They have strong principles, and they abide by their ethics and values. They are idealistic organizers, and they help in aligning all the forces for the betterment of everyone around them.
While meeting with such people, you will see that they are quite warm and emphatic as well. They prefer being responsible and responsive. They like giving their share of efforts to let others grow. They can offer inspiring leadership, as well.
 8. The visionary (ENTP)
They are thinkers who are innovators. They know how to fix problems through innovative solutions. They are ingenious and outspoken. They usually get bored by mundane routines and want freshness and newness in everything. They have excellent abilities in logical and rational thinking.
People with such personality types are alert, agile, ingenious, and intelligent. They also have an excellent analyzing ability, plus they like trying new things to enjoy an exciting and eventful lifestyle.
9. The protector or the counselor (INFJ)
They are idealists and visionaries. They always think profoundly and try to find substance and sense in every incident. They don't tend to accept superficial or surface-level logic. They are intuitive about people and are individualistic. They have a clear vision for the common good, and that deserves respect.
Individuals with INFJ personality types are more involved in seeking connections in relationships, ideas, and other things. They like to know what motivates others. They also stay committed to their value systems.
10. The inspector or the duty fulfiller (ISTJ)
They have a formal and orderly approach while dealing with things. They have an unmatched combination of sensing, thinking, introverting, and judging. They possess traditional and old-school values. They have an upright, calm, quiet, and hence, an intimidating personality.
With the ISTJ personality type, people behave quietly and thoughtfully. They are also severe individuals who make decisions based on facts, practical approach, and responsible attitude, making things orderly gives pleasure to such people.
11. The craftsman or the mechanic (ISTP)
They have a rational and logical thinking approach, but they also possess spontaneity and flexibility. Mostly, they are silent observers until a problem appears. But, once they come across any problem, they get into action. They have excellent mechanical skills.
People comprising ISTP personality types behave in a flexible and tolerant manner. They also try to find solutions that are feasible and effective. They are more inclined to cause and effect, efficiency, and logical principles.
12. The mastermind or the scientist (INTJ)
They have original ideas, and they take all the required efforts to implement these ideas. They are quiet, reserved, observant, and introverted. Usually, they are not at all keen on socializing and find solace in their own company.
INTJ personality types make individuals incorporate original minds and thinking lifestyle. They are also quite used to making perceptions of seeing the patterns of things happening around. They are also independent and skeptical.
13. The thinker (INTP)
You may have guessed it right that these people are the ones who love thinking and consequent over-thinking. They have influential theories and unshakable logic. They love to read people and hence, have a sensible approach. They are content, quiet, and analytical.
Such people are good at making logical explanations of the things towards which they are motivated. They are more inclined towards ideas in comparison to social interactions. They are more contained, calm, and adaptable as well.
14. The idealist (INFP)
They are introverted and reserved and hence, prefer not talking much about themselves. They like to make sense of the things around them and then react accordingly. They are loyal and adaptable but have a lot of ideas, thoughts, and fantasies.
Such people are very loyal to their values, conditioning, and thinking patterns. They prefer to have an external life that is related to their value systems. They are quite good at adjusting with people and situations except for the times when their values are threatened or compromised.
15. The composer or the artist (ISFP)
They are faithful and loyal. Also, their aesthetic sense and creative abilities are at par excellence. Initially, they might seem introverted, but with time they grow warm and comfortable. They dislike conflicts and disagreements and do not like to engage in any brawl.
People with ISFP personality types are sensitive and friendly. They prefer enjoying the present moment. They enjoy their lives in their own space and in their time frame. They are also quite loyal to their as well as others' value systems. They do not like conflicts and do not force their opinion.
16. The nurturer (ISFJ)
This is probably the most generous and kindest type of personality. These people are loyal, committed, and conscientious. If you give anything to them, it will return threefold. They are selfless and observant. This helps them create a rich inner world full of positivity and joy.
People with such personality types are more inclined towards seeking responsibility and the following conscientiousness. They are dedicated entirely to meeting their obligations. Such individuals are considerate, loyal, and adept in noticing things and feelings that are significant to others.
Final Thoughts!
While dealing with people, if we understand their personalities better, it helps us form a beautiful bond with them.
Hence, given above is a guide to identify the different types of personalities and understand how to gel with them.
What personality type does fit well with your personality?
Do you find that your behavioral patterns match with more than one personality type?  

Liked this post? Check out the complete series on Personal Development