High expectations are the key to everything –   Sam Walton
What does the term expectation mean?  These are hopeful assumptions about the future. These are not grounded in reality; still, the unspoken words and feelings encourage its growth. Every person consciously or unconsciously set expectations about what they expect in the coming days.
Managing expectations means providing the best possible experiences through personalized services. People who can direct things around how they want it done are proficient at managing the expectations of other people.
The key is to know what the other person wants and making sure to get it done precisely. It is not so hard to manage expectations once you get the hang of it. Treat it as an opportunity to deliver something that for the other person is highly desirable and voila you have managed to meet his/her expectations to full.
3 Ways to manage personal Personal expectations
Take the following steps to manage personal expectations
1. Stop assuming 
It is assumptions that lay the groundwork for false expectations. Stop assuming if you are looking for ways to manage expectations. When in doubt, ask and clarify things so that you can ultimately save time, effort, and unnecessary heartache.
2. Be kind to yourself
The problem with human beings is that they expect others to behave and act in a certain way, and when things do not go according to plan, their feelings get hurt.
Be kind to yourself and remove expectations from both personal and professional relationships if you are looking for ways to manage expectations. This way you will not feel misunderstood and angry when people fail to behave in specific ways
3. Enjoy today 
One of the essential steps in managing personal expectations is to enjoy today. Stop thinking about what you expect from others and start thinking about personal expectations.
Living life to the full should be your priority, so start working on it from today so that you can at least manage personal expectations beautifully.
3 Ways to manage other people's expectations
Take the following steps to manage the expectations of other people-
In both personal and professional life, you need to communicate your thoughts explicitly if you are looking for ways to manage the expectations of other people.
Anticipate problems and possible outcomes clearly if you are looking for ways to manage the expectations of other people
Try to know about the preconceptions as this will help to understand existing biases and prejudices and assist in managing the expectations of other people.
How to manage client expectations?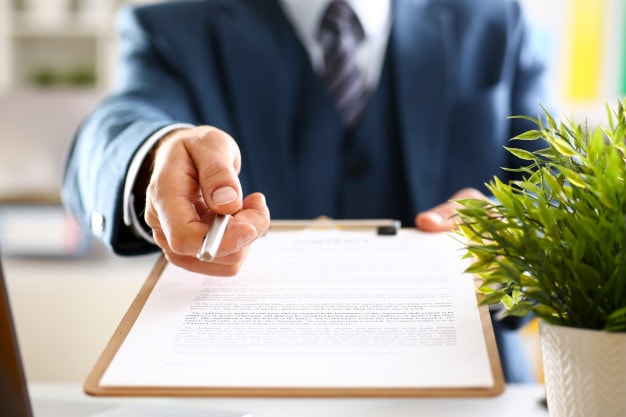 Working with a new client is never easy, as it takes time for both parties to come on the same page. The following tips will prove helpful in your endeavors from now onwards-
1. Draft a contract 
If you are looking for ways to manage expectations, then the first thing you should do is draft a contract. This is a legal document that will show in detail the expectations of the client so that there is no miscommunication later on.
2. Setting realistic expectations 
The client has certain expectations from you. This is why it becomes essential to establish a complete list of the deliverables along with the expected timeline.
Go through your list with the client and understand his wants and then compromise and make changes accordingly. Set reasonable expectations so that managing them in the future will not be a great deal.
If from the beginning, you set up high expectations, and God forbid are unable to provide results timely, then it can prove disastrous. Always be reasonable and keep some days in hand for unforeseen circumstances.
2. Open communication 
Regular and open communication is the key to manage expectations effectively. Ask the clients upfront their preferred mode of communication and how often they want to communicate.
Reach out to them regularly and make sure to keep them in the loop about the happenings so that their expectations are set accordingly.
3. Be authentic 
Do not be over eager and start promising things that are simply impossible to achieve in the given timeframe.
A new client-based relationship is precious, and if you are looking for ways to manage expectations, then be authentic in your dealings. Be upfront about what you are going to achieve and when you are going to deliver as these are the two important things the client is most concerned about.
4. Make a personal connection 
It is essential to make a viable connection with a new client so that it lasts beyond this contract. Keep in touch regularly and show your human side to develop a healthy relationship.
Try to understand his organization's mission, vision, and goal so that you can mold accordingly. When you are aware of client expectations, it becomes possible to give your hundred percent and deliver within the set timelines.
5. Be transparent 
Be transparent in your dealings if you are looking for ways to manage expectations. Tell the clients beforehand about the obstacles, if any, and what you are willing to do to meet the challenges.
6. Be honest 
Be honest in your dealings if you are looking for ways to manage expectations. Both parties need to lay the groundwork so that the relationship is honest and transparent from the onset. This will give clarity to lots of things.
7. Think like the client 
Although by now, you are aware of the expectations of the client, there are always things that the client has not informed you, albeit unintentionally. Start thinking like the client if you are looking for ways to manage expectations.
This will help you in seeing things clearly from the perspective of the client and act accordingly.
8. Do not be afraid to walk away 
In some cases, the clients prove unreasonable, and their expectations keep on rising. Do not be afraid to walk away because managing the expectations of such clients is not possible. Their asking will keep on increasing, and they will never be satisfied with the results.
 How to manage employee's expectations?
Managing expectations of employees are no mean feat, and this is why the organizations have taken the following steps-
The best way of managing employee expectations is by providing strong leadership. When you have someone decisive at the helm, it becomes easy to steer the ship effectively and manage the expectations of every stakeholder.
Show a clear vision and a well-planned mission statement to the employees so that they realize the benefits of continuing their work with the organization.
The manager should be entrusted with knowing about the goals and expectations of employees. He should be consistent in his efforts to establish clear communication channels to create a harmonious environment in the workplace that will prove fruitful for everyone.
How to manage expectations at work is a common query of all the managers? The answer is very simple. Define the role of each employee in detail. Tell them about your expectations and ask them about theirs. Find a middle ground where it is possible to align all the expectations and work on achieving them successfully. Acknowledge the work of the employees and give them their due praise and recognition.
Provide training, feedback, and mentorship programs if you are interested in managing employee expectations. This will give the employees a chance for growth and help them in achieving the desired objectives
Create a work culture that gives a sense of community and togetherness. The managers should support the employees through thick and thin to boost employee morale and engagement. The managers must also ensure that the employees are in the right role and are proving a perfect fit in the company.
Assure the employees that their job is permanent and small failures will be met with constructive feedback and unconditional support and not backlash. If employees are worried about losing their job, they will not be able to think out of the box and use their skills and talents innovatively.
Hold everyone accountable – Every person attached to the firm should be accountable for his actions. This includes people at the top as well as other employees associated with the firm. It shows that every person will have to adhere to the same set of guidelines and will have to take responsibility for success as well as failures.
Conclusion
Human beings have to learn the art of managing expectations in a relationship, how to manage expectations at work, how to manage expectations in life, how to manage employee expectations etc. if they are looking for ways to thrive and grow successfully in both personal and professional arena.
Liked this post? Check out the complete series on Personal Development