Learn from mistakes quote 
Learning by making mistakes and not duplicating them is what life is about – Lindsay Fox
Learn from Mistakes Defined
Mistakes are an integral part of life, and it is often said that to err is human. It is how we deal with them and do we learn anything constructive from the burnt ashes is that matters most.
Mistakes are something that has already happened and cannot be undone but did you at least take steps so that it does not occur again is a million-dollar question.
There are important lessons that can be learned from mistakes. Consider it as an opportunity to change, grow, advance, and push yourself to do something better.
Steps to Learn from Mistakes and Grow as a Person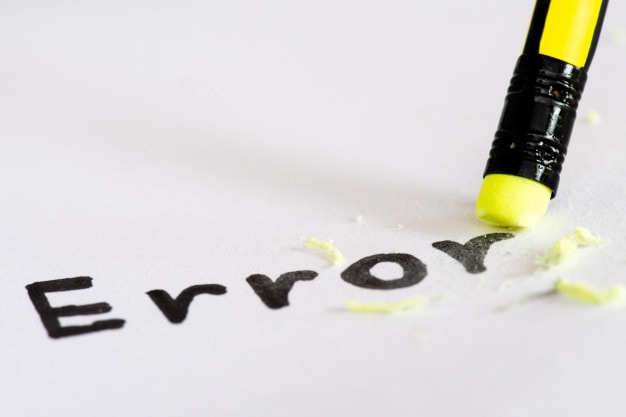 Take the following steps to learn from mistakes and grow as a person
1. Own your mistakes
How are you going to take corrective measures if you are not aware of your mistakes? Own it if you want to take steps to learn from mistakes and grow as a person. Take a deep breath and, firstly, admit it to yourself.
Remember, it is the first step which is the hardest, and all the other steps will automatically follow each other and give you the courage to take necessary action along the way. Some people have the habit of blaming others for every mistake of their life.
This approach will prove destructive later on hence refrain from such action. Own your mistake and think of it as a one-time blunder that you are capable of rectifying with sheer determination and hard work.
2. Forgive yourself
Do not berate yourself for making a mistake. Yes, you have owned up about your part in the mistake, and now is the time to show compassion to yourself. Kicking a person when he is down is relatively easy but motivating him to rise, face the consequences and rectify mistakes is the hardest.
This is not the time to ruminate over poor choices. Forgive yourself if you want to take steps to learn from mistakes and grow as a person. You must have shown compassion to others in their times of need, and now is the time to do it for yourself.
Remember, it is just a phase and will pass as soon as you lift yourself and start taking corrective steps.
3. Mistakes remind us that we are human
Once you own up to a mistake and forgive yourself, it makes you realize that you are human after all, and prone to them like any other being. Admitting to it helps to get in touch with the commitment that has been made in the first place.
Mistakes help to wake up once again to responsibilities and focus attention on things that matter. This is the time to redefine expectations and objectives and re-examine values and goals to achieve clarity in life.
4. Be honest
It is a natural flaw of human beings to try to cover up their mistakes. But there is simply no need to be embarrassed by them. If you try to search for one single person in this vast world who has never made a mistake, you will not find him.
Be honest with yourself and to others if you want to reach further heights and take steps to learn from your mistakes and grow as a person. Mistakes often encourage individuals to be honest about their failures and limitations. It boosts the capacity to learn from mistakes and broaden our horizons.
5. Take ownership
Admitting your mistake does not make you look weak, nor will you lose the respect of your colleagues and peers. It takes courage to come clean and admit to others that you have made a serious mistake.
Take ownership and inform the necessary authority or person that it has occurred if you want to take steps to learn from your mistakes and grow as a person. It is a huge step, no doubt, and can also have serious repercussions but be optimistic and tell them that you will find a way to correct it.
Remember, you cannot hide mistakes, and if higher authorities or people involved in learning from others, it will backfire and can make the situation worse. When you accept your mistake, it allows you to let go of the blame and embarrassment and helps to heal so that you can once again concentrate on learning and further growth and development
6. Reframe the error
The way you view your mistakes will determine the way you react to it and the steps that you will take. Yes, there will be shock and dismay at first glance but do not give in to negative thoughts.
Step aside from your discomfort and bring positivity in the equation if you want to take steps to learn from mistakes and grow as a person. Reframe your mistakes and think of it as a learning opportunity that will open doors for better and improved work. Motivate yourself by looking at all the positive aspects that can still take place.
Be a phoenix that rises from the ashes and think about corrective measures that can still turn the tables in your favor.
7. Reflect
This is not the time to beat around the bush; instead of criticizing yourself for the mistake that has already occurred and cannot be undone, start reflecting on essential things, for instance, why it happened in the first place.
This is an opportunity to dig deep and find out the actual reason for the mistake. Start thinking about measures that will avoid such mistakes from happening in the future.
Introduce a robust checklist that will help to follow all the processes properly if you want to take steps to learn from mistakes and grow as a person.
8. Mistakes teach to appreciate yourself
Once you come to terms with the mistakes you have made and try earnestly correcting them, you start accepting the fact that being flawed is not something to be ashamed of. This is the time for self-realization and self-appreciation.
It is possible to screw things up, but you should have the courage to own up and fix them at all costs is the lesson learned. Perfection is an overrated commodity, and there is simply no need to be perfect at all times. Remember, people who are your well-wishers will stick with you no matter what.
9. Analyze your mistake
Take a calm breath and analyze your mistake objectively if you want to take steps to learn from mistakes and grow as a person. What was the objective of this task, what went wrong, and why things did not fall in place are some critical questions that will give you clarity in your thought process?
There is always a cause and a reason. Identify it if you do not want to make the same mistake again. Repeatedly asking yourself why it will help you to get to the bottom of the root cause.
Remember, this step will help in highlighting the things that need to be changed; hence be diligent in your efforts.
10. Develop a growth mindset
How a person views things and reacts to them is, to a great extent, dependent on his mindset. Do you see the mistake as a serious blunder that will take you down or as an opportunity to improve is dependent on your state of mind?
Develop a growth mindset if you want to take steps to learn from your mistakes and grow as a person.
11. Look at the larger picture
Look at the larger picture and now at the mistake and its impact on the overall frame. Be realistic, and remember you cannot travel on the road without making a single mistake.
You are human, and sometimes things will happen against our will. Let go of your loss with an optimistic mindset, reaffirm your vision and mission, and start pushing forward once again towards your end goal.
Open yourself to the bigger picture and pay attention once again to the task at hand if you want to take steps to learn from your mistakes and grow as a person.
12. Put the lessons in practice
You have learned an important lesson, no doubt, but is it a temporary phase, or are you going to put it in practice and make sure nothing untoward like this happens in the future.
Sometimes work pressure forces people to take the same route, and even the result is the same, yet another mistake. Stay away from such habitual behavioural patterns and put the lessons learned to good use if you want to take steps to learn from mistakes and grow as a person.
13. Create a plan
It is essential to take steps so that the mistake is not repeated. Create a plan and focus on details if you want to take steps to learn from your mistakes and grow as a person. This will make it difficult to mess up as you will try your utmost to stick to the plan.
14. Be flexible
An essential tip at such times is to open yourself to change of any sort. Be flexible and not rigid. Make sure you have room for improvement and modifications if you want to take steps to learn from your mistakes and grow as a person.
15. Review your progress
This is the time to review your progress if you want to take steps to learn from mistakes and grow as a person. Monitor and keep track of the changes that you have made. You can take the help of someone to stay committed to your course of action.
Lessons Learned from Making Mistakes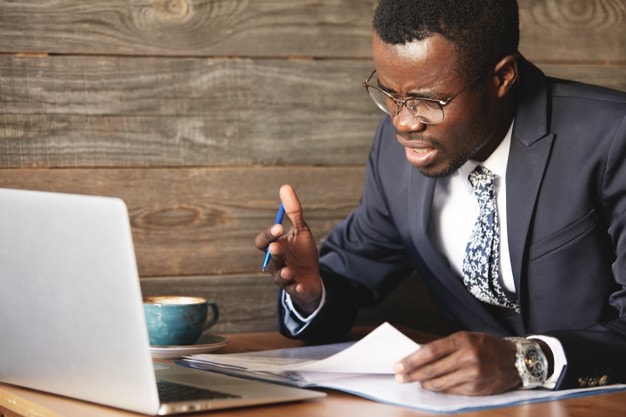 Yes, there are lessons and benefits of learning from mistakes. Some of the most important ones are described below –
A mistake often points towards a nuance that you have missed until now
It is a hard fact of life that mistakes act as a reality check. Until and unless you are hard-headed, the chances of learning from mistakes is very high.
Once you realize that a mistake has occurred, you will naturally take a pause and reflect on it. This will give the individual a chance to regroup and prove beneficial in the long run.
Mistakes help us to know about existing skills and knowledge and whether there is a need for further training
A mistake no doubt puts a pause on the scheme of things but also opens various other doors of opportunity that you might not have looked at earlier.
Mistakes often boost a sense of responsibility. Once a person realizes his mistake, he tries to be responsible and not blame others
Once a person faces loss because of his mistake, he starts putting in more hard work. Sheer determination and grit become an integral part of people who have made mistakes in life.
Experiencing failure because of your mistakes makes the achieved success sweeter
When a person knows that mistakes are part of life and you can recover from them, then the pressure to excel is no more. This automatically helps to avoid unnecessary mistakes
When the fear and repercussions of failure are not so high, individuals become good critical thinkers and problem solvers
Mistakes help a person to know what works for him and what does not
People learn from mistakes. It reminds them of humanity and compassion
Mistakes often serve as a warning and lead to new and meaningful insights
Mistakes reveal the blind spots that were hidden to date
Conclusion
It's not how we make mistakes, but how we correct them that defines us – Rachel Wolchin
Mistakes will happen at some point or other, even if you try your one hundred per cent to avoid them. The key is not in regrets but in admitting the mistake, learning from it, and trying not to repeat it. People who learn from mistakes are the ones who can move forward and achieve the desired goals in life.
Liked this post? Check out the complete series on Personal Development